From the Shelf
Work Zone Ahead: Read Without Caution
It's never too late to celebrate Labor Day. I often read about work during my time off, which may seem counterintuitive, but work is... complicated. Consider Philip Levine's poem "What Work Is." Here are a few of my recent favorites.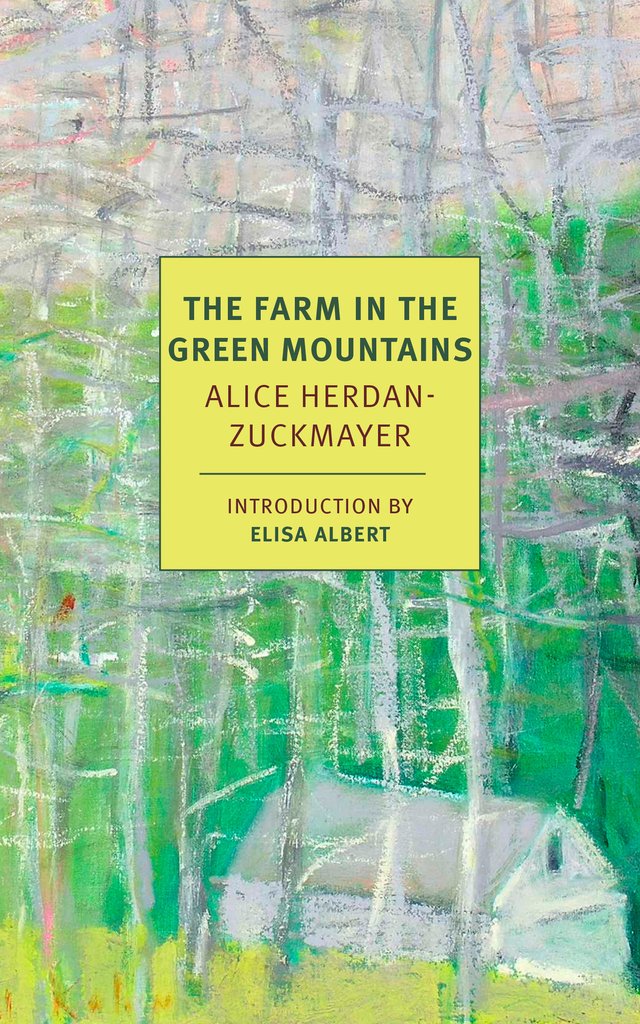 In the NYRB Classics edition of The Farm in the Green Mountains, Alice Herdan-Zuckmayer chronicles a critical period in her life when she and her husband, playwright Carl Zuckmayer, fled Berlin and the Nazis. They eventually landed in Vermont for a few years of unaccustomed hardscrabble farming. I love her chapters on finding refuge in the Dartmouth College Library: "Here is then the library, my rock, my refuge, my cloister. When I sit in my cell, no goat bleets, no chicken cackles, no pig grunts, no duck quacks, no goose honks, no rooster crows."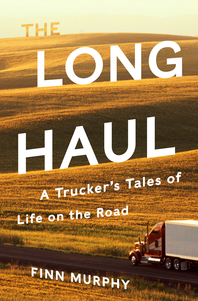 Finn Murphy is a hard worker and great storyteller. The Long Haul: A Trucker's Tales of Life on the Road meshes those qualities seamlessly. "Since most of my job satisfaction comes from the work," he writes, "I don't get too indignant whether I'm treated like a galley slave, a potential threat, an uncomfortable example of the dark side of the labor pool, or a helpmeet and partner. I try to keep things smooth and easygoing."
A couple of years ago, I was recommending Boss Life: Surviving My Own Small Business by Paul Downs, which offers a fiercely honest behind-the-scenes look at the professional and personal life of an independent furniture designer and manufacturer.
My TBR-soon list includes Danger: Man Working: Writing from the Heart, the Gut and the Poison Ivy Patch by Michael Perry, who has long been one of my favorite writers on work. His advice for aspiring writers "is predicated on formative years spent cleaning my father's calf pens: just keep shoveling until you've got a pile so big, someone has to notice." That's as good a way as any to end a Labor Day piece. --Robert Gray, contributing editor

In this Issue...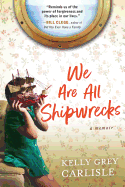 An unstable childhood on the harbor in Los Angeles yields a wise, contemplative, forgiving memoir by a likable narrator.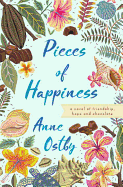 Five women take a chance on friendship and chocolate being the recipe for happiness after 60.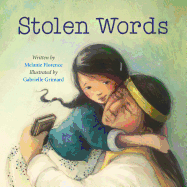 A young girl helps her grandfather remember words from his Cree language that he thought were lost forever.
Review by Subjects:
Fiction ⋅ Mystery & Thriller ⋅ Science Fiction & Fantasy ⋅ Food & Wine ⋅ Biography & Memoir ⋅ Business & Economics ⋅ Children's & Young Adult

From Garden District Book Shop
Upcoming Events
Hannah Pittard: Visible Empire
06/26/2018 - 6:00PM
Tuesday, June 26th 6-7:30PM On a humid summer day, the phones begin to ring: disaster has struck. Chateau de Sully, a Boeing 707 chartered to ferry home more than one hundred of Atlanta's most prominent citizens from a European jaunt, crashed in Paris shortly after takeoff. It is the second-deadliest disaster in the history of aviation. Overnight, the city of Atlanta changes. Left behind are children, spouses, lovers, and friends - faced with renegotiating their lives. Robert, a newspaper...
Matthew Griffin and Nick White: Hide, and Sweet and Low, respectively.
06/28/2018 - 6:00PM
Thursday, June 28th 6-7:30PM Join us with Matthew Griffin and Nick White discussing and signing their books, Hide, and Sweet and Low, respectively. Hide: Falling in love in the aftermath of World War II, a gay taxidermist and a veteran are forced to cut all ties with their discriminating North Carolina textile town and share a life of quiet self-sufficiency for decades until one of them falls terminally ill, forcing the other to reckon with the consequences of their...
Book Candy
Back to School
Back to school! "King's Cross Station was filled with Harry Potter fans for the celebration of a special Back to Hogwarts Day," Bustle reported.
---
Terrifying pop quiz (via Buzzfeed): "Which Stephen King novel are you?"
---
Author Nicholas Royle picked his "top 10 books about birds" for the Guardian.
---
To celebrate the recent 118th birthday of Jorge Luis Borges, Quirk Books showcased "five ways he's stuck around pop culture."
---
Ralph Steadman's "rare and rapturous" illustrations for Ray Bradbury's Fahrenheit 451 were showcased by Brain Pickings.

Great Reads
Rediscover: The Spy Who Came in from the Cold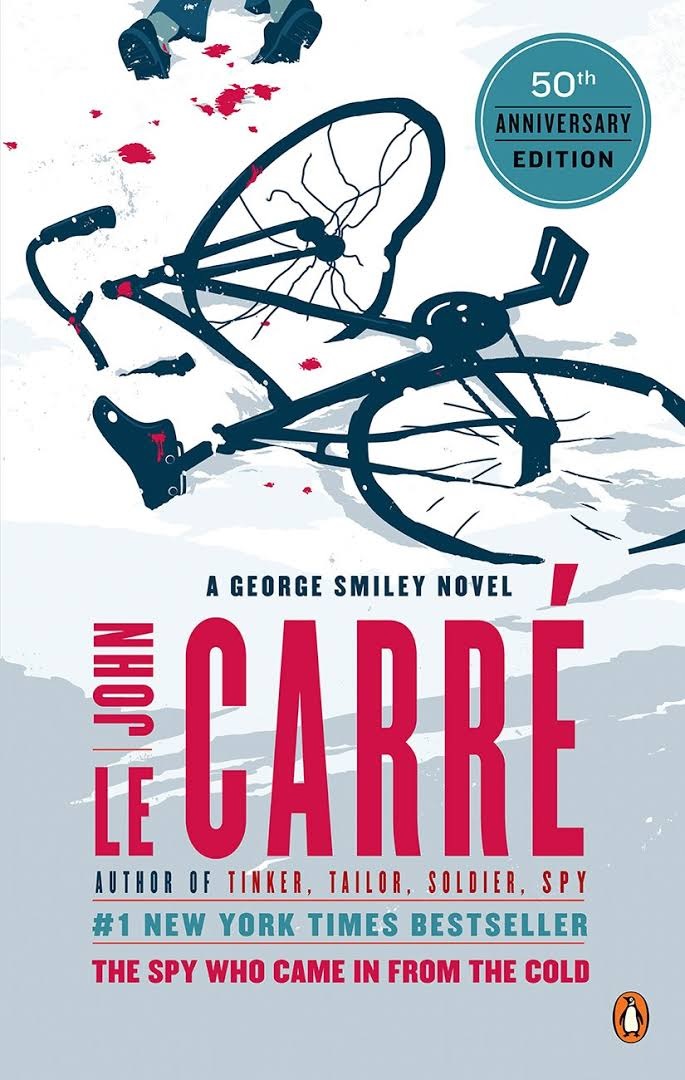 Today marks the release of John le Carré's A Legacy of Spies, the first novel featuring George Smiley in more than 25 years. Smiley has been a staple of spy fiction since the 1960s. He was introduced in le Carré's first book, Call for the Dead (1961), and has appeared in eight other espionage novels since. Le Carré's career-launching bestseller came in 1963 with The Spy Who Came in from the Cold. The success of this novel, about a British agent sent to East Germany as a false defector, allowed le Carré to quit his day job as an MI6 intelligence officer and write full time. Smiley and the Circus--i.e., MI6--brought morally ambiguous, realistic spy fiction to a Cold War audience more accustomed to the likes of Ian Fleming's James Bond. The Spy Who Came in from the Cold depicts Eastern and Western intelligence services as equally willing to commit cruelty in the name of national security, starring anti-heroic agents, like Smiley, with human flaws and burnt-out or misdirected moral compasses.

A television miniseries of The Spy Who Came in from the Cold is being developed by AMC and the BBC (with no word on which actor will play Smiley, masterfully portrayed by Alec Guinness in TV adaptations of Tinker Tailor Soldier Spy and Smiley's People). A Legacy of Spies (Viking, 9780735225114) promises to dig up ghosts from the Cold War as Peter Guillam, Smiley's former colleague, is summoned back from retirement to answer for events that took place in The Spy Who Came in from the Cold and Tinker Tailor Soldier Spy. A 50th anniversary edition of The Spy Who Came in from the Cold was released by Penguin Books in 2013 (9780143124757). --Tobias Mutter
Excerpt: Laura Marshall's Friend Request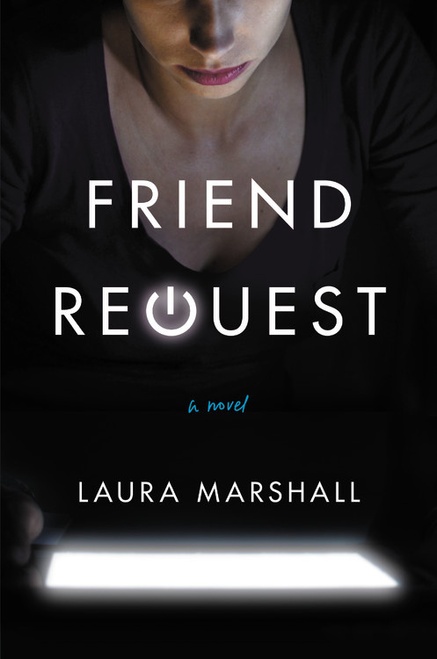 Debut author Laura Marshall's Friend Request, available now from Grand Central Publishing ($27), tackles some tough questions in thrilling fashion. Can you ever really be free of your past--especially one filled with long-held secrets and half-truths?
---
Chapter One
2016
The e-mail arrives in my inbox like an unexploded bomb: Maria Weston wants to be friends on Facebook.
For a second I miss the Facebook reference, and just see "Maria Weston wants to be friends." Instinctively I slam the laptop shut. It feels as though a sponge has been lodged in my throat, soaking up water, swelling and clogging, leaving me struggling for breath. I attempt to breathe deeply, trying to get myself back under control. Perhaps I was mistaken. I must have been mistaken because this cannot possibly be happening. Slowly I raise the lid of my laptop. Hands shaking, I go back into the e-mail and this time there is no denying the bald fact of it. Maria Weston wants to be friends with me.
It's been a fairly unremarkable day up until now. Henry is at Sam's tonight, so I've put in a long day working on some initial plans for a client who wants everything from walls to carpets and sofas in varying shades of beige and taupe, but at the same time doesn't want the house to look boring. When I saw I had an e-mail, I was glad of the distraction, hopeful of a personal message rather than yet another company trying to sell me something.
Now though, I'd be grateful for marketing spam, and I long to go back to the mild tedium of a few minutes ago. This must be someone's idea of a sick joke, surely. But whose? Who could think this funny? Who even knows the effect it would have on me?
There's an easy way out of this, of course. All I have to do is delete the e-mail, go to Facebook and decline the request without looking at the page. A part of me is screaming out to do this, to end it here; but another part of me--a quiet and buried part--wants to see, to know. To understand.
So I do it. I click "Confirm Request" and I'm taken straight to her page: Maria Weston's Facebook page. The profile photo is an old one from a pre-digital age that has obviously been scanned in. Maria, in her green school-uniform blazer, long brown hair blowing in the wind, a small smile playing across her face. I scan the screen, searching for clues, but there is very little information on the page. She doesn't have any friends listed or photos uploaded other than the profile one.
She stares at me dispassionately from behind my computer screen. I've not felt her cool gaze for over twenty-five years, not been the recipient of that look, which tells you she's sizing you up, not in an unpleasant way, but appraising you, understanding more of you than you want the world to know. I wonder if she ever realized what I had done to her.
The red brick of the school buildings lurks in the background, familiar in a way but strange too, as if it belongs to someone else's memories, not mine. Odd, how you spend five years going to the same place every day, and then it's over, you never go there again. Almost as if it never existed at all.
I find I can't look at her for long, and my eyes roam around the kitchen, wanting something mundane to fix on, a break from this bewildering new reality. I get up and make a coffee, gaining comfort from the ritual of putting the smooth shining pod into the machine, pressing the tip of my finger onto the button in the precise way I always do, and warming the milk in the frother.
I sit there amid the trappings of my very comfortable, very middle-class, nearly middle-aged life. The kitchen gadgets and the photo on the fancy fridge of me and Henry on our first holiday alone last summer, a selfie taken by the pool: our skin salty and sun-kissed, a shadow around Henry's mouth where the dust has stuck to the remnants of his daily ice cream.
Outside the French windows, my tiny courtyard garden is wearing its bleak late-autumn clothes, paving stones slick with the earlier freezing rain. Chipped plant pots trail the dead brown remains of my doomed summer attempt at growing my own herbs, and the darkening afternoon sky is a dull sheet of slate gray. I can just see one of the tower blocks that loom here and there like malevolent giants over the rows of Victorian terraces all turned into flats like mine that make up this part of southeast London. This room, this home, this life that I have built up so carefully. This little family, with only two members. If one of us falls, then what is left is not a family at all. What would it take to tear it all down, to bring it tumbling and crashing to the ground? Perhaps not as much as I thought. Maybe just a nudge in the back; a tiny push, so slight that I would hardly feel it.
The kitchen with its muted dove-gray walls and bleached wood worktops is warm, uncomfortably so. As the coffee machine hums its everyday tune, I half listen to the news on the radio, which chatters all day every day in my kitchen: a sporting victory, a cabinet re-shuffle, a fifteen-year-old girl who has killed herself after her boyfriend posted naked pictures of her online. I flinch at the thought of it, sympathy for her mixed with a shameful gratitude that there were no camera phones around when I was that age. I move over and open one of the French windows, feeling the need for fresh air, but an icy blast slams it shut again.
My coffee is ready, and I have no alternative but to sit back down at the laptop, where Maria has been waiting for me: steadily, impenetrably. I force myself to meet her eyes, searching futilely for any hint of what was to happen to her. I try to see the photo as a casual observer might: an ordinary schoolgirl, an old photo that's been sitting on some mother's sideboard for years, dusted and replaced weekly. It doesn't work; I can't see her like that knowing her fate as I do.
Maria Weston wants to be friends with me. Maybe that was the problem all along; Maria Weston wanted to be friends with me, but I let her down. She's been hovering at the edge of my consciousness for all of my adult life, although I've been good at keeping her out, just a blurred shadow in the corner of my eye, almost but not quite out of sight.
Maria Weston wants to be friends.
But Maria Weston has been dead for more than twenty-five years.
This is an excerpt from FRIEND REQUEST by Laura Marshall. Copyright © 2017 by Laura Marshall. Reprinted by permission of Grand Central Publishing, New York, NY. All rights reserved.
Book Reviews
Fiction

Doubleday, $25.95, hardcover, 320p., 9780385542807
Graywolf, $16, paperback, 176p., 9781555977795
Europa, $18, paperback, 336p., 9781609454050
FSG Originals, $15, paperback, 288p., 9780374536916
Mystery & Thriller
Penguin Books, $16, paperback, 272p., 9780143126652
Science Fiction & Fantasy
Tor, $11.99, paperback, 112p., 9780765397409
Food & Wine
Skyhorse, $24.99, hardcover, 232p., 9781510717183
Biography & Memoir

Sourcebooks, $24.99, hardcover, 320p., 9781492645207
Farrar, Straus & Giroux, $26, hardcover, 224p., 9780374232153
Business & Economics
Riverhead Books, $28, hardcover, 336p., 9780735216136
Children's & Young Adult

Second Story Press, $17.95, library binding, 24p., ages 6-9, 9781772600377
Caitlyn Dlouhy/Atheneum, $16.99, hardcover, 240p., ages 10-13, 9781481450188
--- SPECIAL ADVERTORIAL OFFERINGS ---

Everything I Know About You


by Barbara Dee


Dear Reader,

Like my award-winning 2017 middle grade novels, STAR-CROSSED and HALFWAY NORMAL, my newest, EVERYTHING I KNOW ABOUT YOU, treats a serious topic--tween eating disorders--in an entertaining, kid-friendly way. During the seventh grade trip to Washington, math nerd Tally suspects roommate Ava has an eating disorder. Is Ava's secret hers to keep?

Elly Swartz (Smart Cookie) calls EVERYTHING, "A beautiful and meaningful book that will be loved by many and needed in school libraries."

"A poignant and hilarious slice of middle-grade life." -- Kirkus

Happy reading!

Email barbara@barbaradeebooks.com to enter to win a copy.

Barbara Dee






PUBLISHER:
Aladdin/S&S

PUB DATE:
June 19, 2018

ISBN:
9781534405073

TYPE OF BOOK:
Middle Grade

PRICE:
$17.99
Summer Supper


by Rubin Pfeffer


Dear Reader,

SUMMER SUPPER sees stars! "Vivid colors, a multiracial cast, and seamless alliteration make this book a wonderful read."—*Kirkus. "…this farm-to-table picture book is a lively classroom read-aloud choice."—*Booklist.

I'm fascinated by the way picture books magically merge story, information, illustration, and design into a reading experience. SUMMER SUPPER was an idea planted by rolling an alliteration in my head of "sun, soil, seed" and letting that grow into the full story of a joyful group whose hard work and tender care yield bountiful meals and reasons to be to be thankful. " a vibrant celebration of gardening, nature's bounty, family, cooperation—and the letter S." I hope readers will eat this up and agree that it's "a simple, satisfying—and ultimately sweet—offering." —Publishers Weekly.

Rubin Pfeffer






PUBLISHER:
Random House

PUB DATE:
May 8, 2018

ISBN:
9781524714642

TYPE OF BOOK:
Picture Book

PRICE:
$17.99