From the Shelf
'It's All Fragments'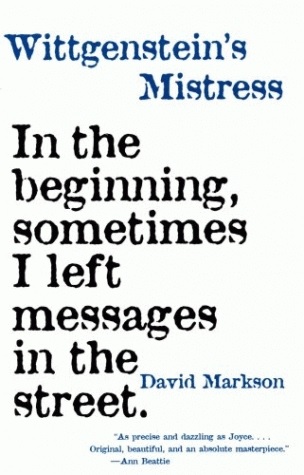 "So many lists keep on growing, and are saddening. Even though the work itself lasts, of course," the late David Markson, master of the novel in fragments, wrote in Wittgenstein's Mistress (Dalkey Archive Press, $16.95).
Several years ago, I was at a book launch party in Manhattan. Markson was there, too. At some point, we were part of a small group where the conversation turned to the etymology of a particular word. Nobody knew the answer for sure, but I noticed Markson take an index card out of his shirt pocket and scribble something on it. The moment felt like being in the presence of his creative process.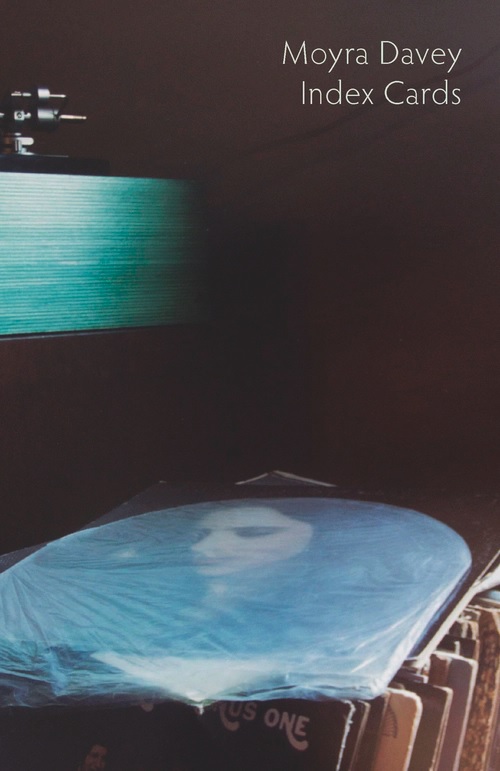 I recalled this while reading a couple of intriguing books recently. In Index Cards (New Directions, $17.95), Moyra Davey observes: "I've often thought that diaries and letters are the real modernism: stream of consciousness without contrivance.... I'm drawn to fragmentary forms, to lists, diaries, notebook, and letters."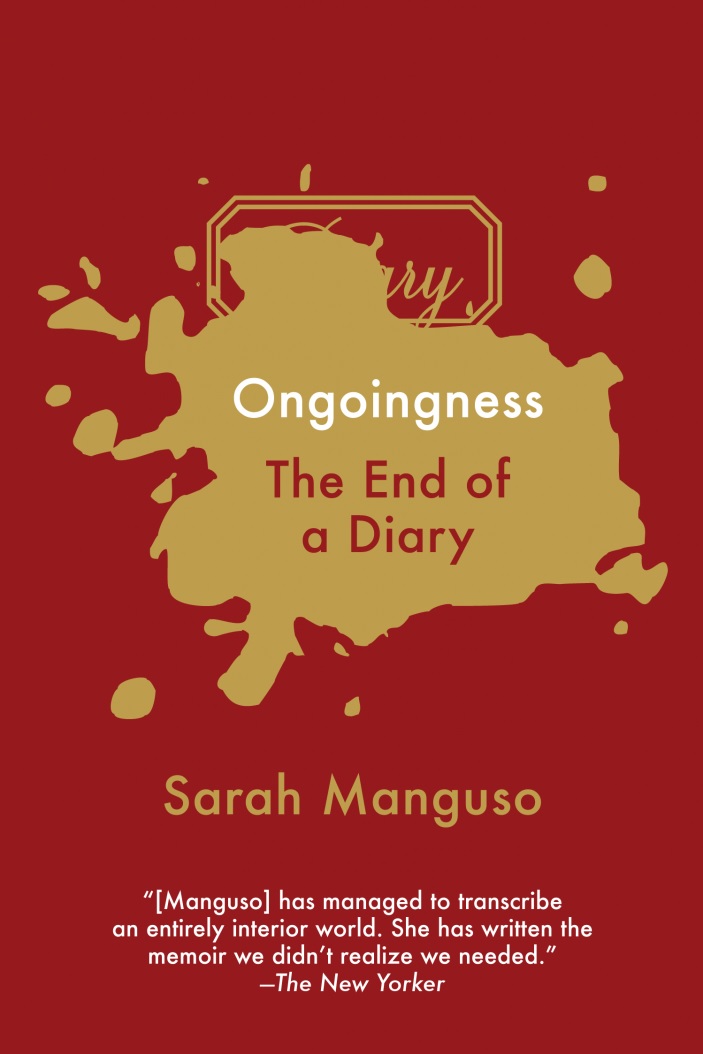 And in Ongoingness: The End of a Diary by Sarah Manguso (Graywolf Press, $15), I read: "I often prefer writers' diaries to their work written intentionally for publication. It's as if I want the information without the obstacles of style and form. But of course all writing possesses style and form, and in good writing they aren't obstacles."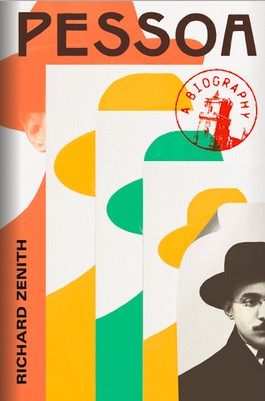 This is all to say that I've been gearing up to read Pessoa: A Biography by Richard Zenith (Liveright, $40). I first encountered Fernando Pessoa's work a couple of decades ago, when Zenith began releasing his translations. I'm particularly drawn to The Book of Disquiet (Penguin Classics, $20), the entrancing collection of "texts" that has been published in several translations and page sequence arrangements over the years.
Writing about the new Pessoa biography in the London Review of Books, Colm Tóibín noted: "In 1914, he wrote to a friend that 'my state of mind compels me to work hard, against my will, on The Book of Disquiet. But it's all fragments, fragments, fragments.' " What more could we ask for? --Robert Gray, contributing editor

In this Issue...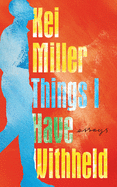 Jamaican-born, globetrotting writer and poet Kei Miller produces a stupendous collection of exquisite, revealing essays confronting race, sexuality and identity.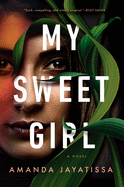 This thriller, alternately set in San Francisco and, 18 years earlier, at a Sri Lankan orphanage, showcases masterful sleight-of-hand plotting.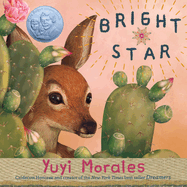 The migration pattern of desert animals is disrupted by a border wall in this beautifully illustrated, graceful allegory of immigration.
Review by Subjects:
Fiction ⋅ Mystery & Thriller ⋅ Romance ⋅ Food & Wine ⋅ Biography & Memoir ⋅ Social Science ⋅ Essays & Criticism ⋅ Nature & Environment ⋅ Children's & Young Adult

From Garden District Book Shop
Upcoming Events
Postponed - In-Person Event - Kent Babb: Across the River: Life, Death, and Football in an American City
09/16/2021 - 6:00PM
EVENT Postponed THE GARDEN DISTRICT BOOK SHOP HOSTS KENT BABB TO CELEBRATE HIS NEW RELEASE, ACROSS THE RIVER: LIFE, DEATH, AND FOOTBALL IN AN AMERICAN CITY The Garden District Book Shop is thrilled to host an evening celebrating the recent release of award-winning sportswriter Kent Babb's, Across the River: Life, Death, and Football in an American City. What is sure to be a classic work of sports journalism, Across the River is an investigation into the...
Book Candy
Quiz: British or American English?
"Do you know the difference between British and American English?" Mental Floss challenged.
---
CrimeReads recommended "six great novels with mysterious protagonists."
---
Open Culture showcased "100 days of Dante: join the largest Divine Comedy reading group in the world," which just started.
---
The New York Public Library featured "style & substance: a fashion reading list."
---
Parchment fragments of a medieval Merlin manuscript found in Bristol library reveal "subtle but significant" variations on Arthurian legend, the Guardian noted.

Great Reads
Rediscover: Wole Soyinka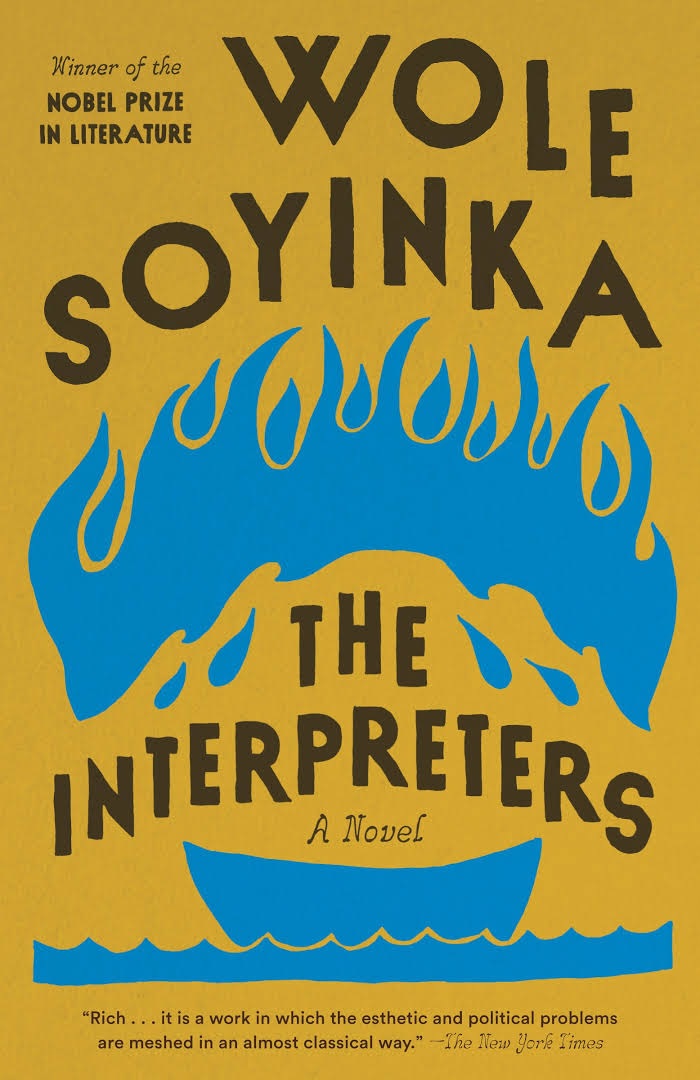 Wole Soyinka, the Nigerian playwright, poet, essayist, novelist and political activist, received the 1986 Nobel Prize in Literature--the first African writer to win the award. He was born to a Yoruba family in 1934, attended several schools in Nigeria and eventually graduated from the University of Leeds in England. Soyinka worked for the Royal Court Theatre in London and wrote plays that were produced in his native country and the U.K. While living in Nigeria during the Nigerian Civil War, he was arrested and spent two years in solitary confinement. He was forced to flee the country during the reign of General Sani Abacha in the 1990s. Soyinka's work has often been concerned with "the oppressive boot and the irrelevance of the colour of the foot that wears it." He has taught at Cornell, Emory, Oxford, Harvard and Yale Universities.

Soyinka's first novel, The Interpreters (1964), follows a disparate cast of characters in Lagos, Nigeria, between independence from British colonial rule and the Nigerian Civil War. His second novel, Season of Anomy (1972), is based on Soyinka's time in prison and examines how individuals can be agents for broader social change. New editions of both of these novels are available today from Vintage ($16.95). On September 28, Soyinka's first new novel in a half century, Chronicles from the Land of the Happiest People on Earth, will be published by Pantheon ($28). --Tobias Mutter

The Writer's Life
Kei Miller: Many Different Writers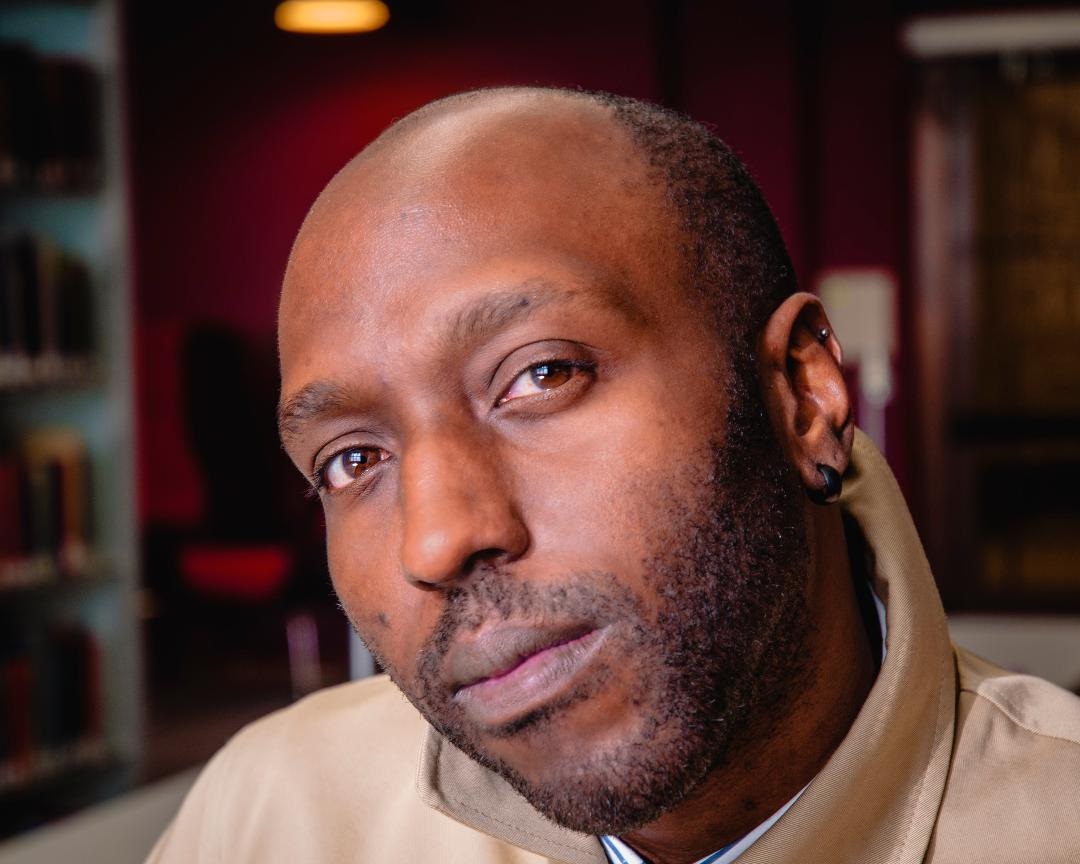 Kei Miller commands genres--poetry, fiction, essays--as adroitly as he navigates identities as a Jamaican native son, a British academic, a global award-winning writer and, most recently, a Miami professor. As poet, he's been shortlisted for the Costa Poetry Award. His 2016 novel, Augustown, was a PEN Open Book Award finalist and won the Bocas Prize for Caribbean Literature, the Prix Les Afrique, and the Prix Carbet de la Caraïbe et du Tout-Monde. The Institute of Jamaica awarded him the 2010 Silver Musgrave medal for his contributions to Literature; in 2018, he won the Anthony N. Sabga medal for Arts & Letters. His essay collection, Things I Have Withheld (Grove; reviewed below), explores and exposes the many ways he has remained silent--by circumstance, necessity, choice--as a Black Caribbean gay man moving around world.
As a peripatetic global citizen, you've become excellent at code-switching. In writing these 14 essays, did you make a conscious choice before you started writing as to what "voice" you might use in each?
No... definitely not. The voices emerged organically as the subjects changed. The final essay ["And This Is How We Die"] is one that actually terrified me, and still does a little. As you see, it becomes a kind of recounting of deaths in 2020, and it chronologically moves from America to the Caribbean. When it gets to the Caribbean, the form of the essay demands that it becomes much more personal, that I move from recounting the fictional deaths of James Baldwin to my own death. So the voice has to belong to these people, which meant I had to move towards a Trinidadian way of speaking. I've never done that before, and I'm still not sure I have the right to do it, and yet the form demanded it. That was the most scary example, but it happened throughout the whole book, where the subject matter demanded a certain kind of voice and I had to sit with myself, breathe and figure out how to do it respectfully and artfully.
When you've been so vulnerable in your writing, do you need to recover afterwards?
I don't think immediately, but then that might happen when I give a reading. At that stage I'm suddenly aware of what I wrote, and aware that it is public and that several people have read this now. But in the moment of writing, it's not that I'm unaware of the audience, but in some ways I am, or I don't fully appreciate all that I've revealed. It's been a strange experience: since the book has been out, several reviewers have commented on this, how vulnerable the writing is, and I keep going back to the book thinking, "Sh*t, sh*t! What did I say?"
Do you have an ideal audience? Have you experienced blatant pushback?
That's a hard question--the ideal audience. I think so much of my own duty as a writer: how to be fair, and gentle enough to break down possible defenses, but uncompromising enough with whatever truth I think I'm grappling with. If I encounter pushback (I haven't so much, not yet, at least), my personality is much more likely to read that as a failing on my own part rather than the audience's. It's odd, I'm not like that as a poet. As a poet I can be more arrogant, but as an essayist, I work very hard to have the audience/reader follow me step by step.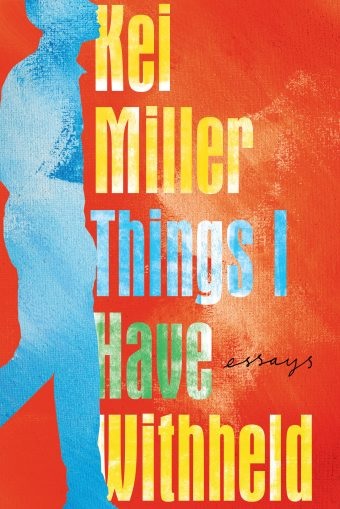 I'm struck by this notion of possible failure as an essayist vs. arrogance as a poet--as if you're two different writers.
Oh, it's not just two. It's several. Who I am as a novelist and as a poet and as an essayist are all slightly different. I think I had to learn to do that over time, and that had to do with learning how to "fix" the problems of any given genre that I was writing in at the time. As I hinted earlier, I'm most confident as a poet, but that would spill over into everything else. I would edit my novels as a poet (rather than as a novelist) and my essays as a poet. And that might make the writing beautiful, but it doesn't always fix the problems of the novel or the essay, which are different from the problems of poetry. So I had to teach myself, in those moments of editing, to be that thing, to be the writer of that genre and understand how that was different from being a writer of another genre.
Going back to pushback and responses... your essay "The White Women and the Language of Bees" is included here. I followed the "controversy" after its initial publication in 2018. Your reply, "10 things I learnt from the brouhaha," was published two years later. Any additional thoughts since?
Ooh, lordy. You know--I wasn't even thinking about that essay and, of course, you're right. I have had pushback--very blatant--before the book came out. Oddly though, with that essay, I did read it over a thousand times because I genuinely couldn't understand the reaction. But no matter how many times I read it, it didn't seem like this underhandedly misogynistic thing some women claimed it to be. It was Black women feminists who came to my rescue and asked if I had never experienced white women's tears before. I hadn't on that scale, even though the essay is all about that.
This is what I think now: when I wrote and published that essay, even though it wasn't so long ago, it still was before the phenomenon of "BBQ Becky" or the woman in Central Park who called the police on a Black man. In two years, the world has seen that script play out again and again, how a white woman has access to a particular kind of privilege--damsel privilege, I'd call it--and she can access that in the way that no other body can. Now when people read my essay ["The White Women and the Language of Bees"], it seems familiar.
But I wrote it just before--trying to talk about this interaction between white women and Black men--the man who has male privilege but not white privilege, the white woman who has white privilege but not male privilege--these two characters one step away from ultimate power, and how they tussle. It's an extraordinary thing. Not many people had written about that particular interaction, and so I think it became controversial then in a way that it wouldn't be controversial now, and certainly the way some white women tried to flex their muscles to shut me up is not something I think could fly now.
Which of these essays was the hardest to reveal?
The essay "The Old Black Woman Who Sat in the Corner" was probably the hardest to write, because it wasn't my own "secrets" I was revealing but my family's. And though I hope I was respectful, I'm still not sure how they're going to take it. The good thing about families is that they know you're a writer but they don't ever read your books. And I hope it stays that way.
Your globetrotting has led you to a new academic home at the University of Miami. Any expectations?
I pretend that I have no expectations. That's part of travel, or the politics of travelling so much for me. I never want to burden a place with expectations because you know that's when we exotify. I'm always looking out for the banality of things. I'm sure I have expectations, but this philosophy has become such a reflex in me that expectations are quickly buried or denied. So I'm looking forward to classes (they will be live) but I'm not sure what to expect.
The thing I am excited about though is just being--you could say, because this is technically true--back in the Caribbean. The one thing I've learnt over these years is that the Caribbean is my center. It's how I make sense of the world. It's where my language lives. And I knew, more than anything else, that it's the space I needed to return to. That's what Miami means for me.
What might readers expect next?
I don't know what project is going to take root. At the end of my time in England the novel began to reveal itself more fully to me, but also a poetry project that felt ambitious enough and meaty enough. I tend to write two projects at once until one begins to fly.
But right when I might have settled into the writing, I had to pack up my office and put it on a ship, and I'm still waiting for it to reach here. I need my writing space back and my books around me, and then one of those two projects is going to take off. That's saying much without saying anything. --Terry Hong, Smithsonian BookDragon

Book Reviews
Fiction
Doubleday, $28.95, hardcover, 336p., 9780385545136
Mystery & Thriller

Berkley, $26, hardcover, 384p., 9780593335086
Flatiron Books, $27.99, hardcover, 304p., 9781250266101
Harper, $27.99, hardcover, 320p., 9780063061569
Romance
Avon, $8.99, mass market paperbound, 400p., 9780063056152
Food & Wine
Agate Surrey, $29, hardcover, 280p., 9781572843011
Biography & Memoir

Grove, $27, hardcover, 224p., 9780802158956
Social Science
Melville House, $27.99, hardcover, 272p., 9781612199429
Essays & Criticism
Milkweed Editions, $26, hardcover, 304p., 9781571311849
Nature & Environment
The Experiment, $14.95, hardcover, 128p., 9781615198269
Children's & Young Adult

Neal Porter/Holiday House, $18.99, hardcover, 40p., ages 4-8, 9780823443284
Holiday House, $17.99, hardcover, 272p., ages 8-12, 9780823444236
---