From Garden District Book Shop
Upcoming Virtual Events

June already? We still have virtual events coming your way!
The next Reader Meet Writer features Ruby McConnell and her book Ground Truth: A Geological Survey of Life.
"The book illuminates the central role of landscapes in our ideas of home and self despite the growing disconnect between modern lifestyle and the environment. Written with a scientifically-driven female voice, McConnell's timely and significant work reveals how the landscapes we inhabit can also help us better understand ourselves and our relationship to the ground beneath our feet."
Date: Tuesday June 2nd
Time: 6pm CST
Where: Zoom
Email us to RSVP and recieve the access code & password. Attendees are limited.
As always, we have a rousing Virtual Happy Hour on the books for this coming Thursday! Log on to Facebook Live at 5pm CST to join our booksellers in conversation with poets Skye Jackson & Ben Aleshire.
We are open every day from 10am-5pm for curbside pickup, deliveries within 5 miles of the shop, and free shipping on orders of $50+. Gives us a call at 504-895-2266 for help on picking out your next read!

In this Issue...


Street children on a tropical island in the Indian Ocean make their own rules in this soulful novel by an acclaimed Mauritian-French writer.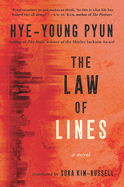 In this riveting literary thriller set in Seoul, each of two intersecting storylines concerns a young woman related to someone undone by debt.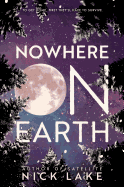 Lake's exhilarating YA science fiction thriller tells a story of survival in the Alaskan wilderness and examines the conflicting roles of individuality and family.
Review by Subjects:
Fiction ⋅ Mystery & Thriller ⋅ Romance ⋅ Food & Wine ⋅ History ⋅ Essays & Criticism ⋅ Children's & Young Adult
From Garden District Book Shop
Upcoming Events
Reader Meet Writer - New Virtual Events
06/02/2020 - 11:45AM
Tuesday, June 2nd 4PM Our next author in the Okra Pick series is Ruby McConnell. Ruby will be talking with us about her book, Ground Truth: A Geological Survey of Life and answering your questions. Ruby is one of many authors we'll be bringing to your living room. Ruby McConnell is a writer, geologist, and adventuress whose work focuses on nature, the environment, and the relationship between landscape and the human experience. Her experiences as a...
Virtual Happy Hour - Skye Jackson & Ben Aleshire
06/04/2020 - 5:00PM
It's Happy Hour! 5-6PM Welcome to Virtual Happy Hour, this week poets Skye Jackson and Ben Aleshire will be joining us to discuss poetry, traveling, NOLA, and anything else that comes to mind as we unwind with a drink and some good conversation. So, grab a cocktail and join us on our Facebook page for this Live event. https://www.facebook.com/GardenDistrictBookShop/
Book Candy
Frog and Toad, Self-Quarantined Friends
"Frog and Toad are self-quarantined friends," McSweeney's style.
---
J.K. Rowling is publishing The Ickabog, her new children's novel free online, one chapter per day.
---
Taika Waititi and a host of stars are currently reading Roald Dahl's James and the Giant Peach in full, across 10 episodes, to raise money for Partners in Health.
---
Merriam-Webster looked up some "surprisingly specific words for shapes."
---
"Over 80,000 carved wood blocks make up one of the world's oldest intact Buddhist canons," Atlas Obscura reported.
---
The National Library of Scotland "has lifted the lid on a vast Ian Rankin archive spanning five decades," the Scotsman reported.

Great Reads
Rediscover: Robb Forman Dew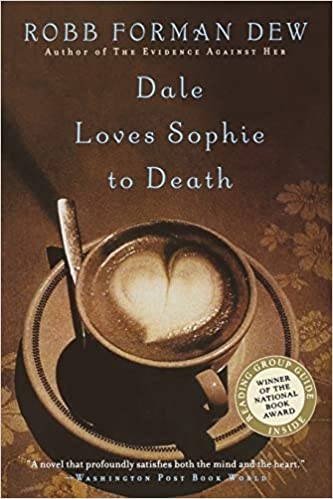 Robb Forman Dew, who wrote fiction, memoirs, essays, criticism and cookbooks, died on May 22 at age 73. Dew was perhaps best known for her debut novel, Dale Loves Sophie to Death, which was published in 1981 and won the American Book Award for a first novel in 1982. The book's title was taken from graffiti on a bridge on a rural road and was one of several of Dew's works that drew on the life and culture of small-town central Ohio. Dew continued to explore domestic life in her following work. Her trilogy--The Evidence Against Her (2001), The Truth of the Matter (2005) and Being Polite to Hitler (2011)--was set in fictional Washburn, Ohio, and was her crowning achievement. Her other works of fiction included The Time of Her Life (1984) and Fortunate Lives (1992). She also published two nonfiction works: A Southern Thanksgiving: Recipes and Musings for a Manageable Feast (1992) and The Family Heart: A Memoir of When Our Son Came Out (1994).
A resident of Massachusetts much of her adult life, Dew was born into a storytelling tradition and grew up in Louisiana and Ohio--and described herself as "deeply, gratefully, and inescapably Southern." She added: "I've always felt that the only way we can define our history is through stories." Dale Loves Sophie to Death is available in paperback from Back Bay Books ($16.99, 9780316890663).

The Writer's Life
Alia Volz: 'We Were Good Outlaws'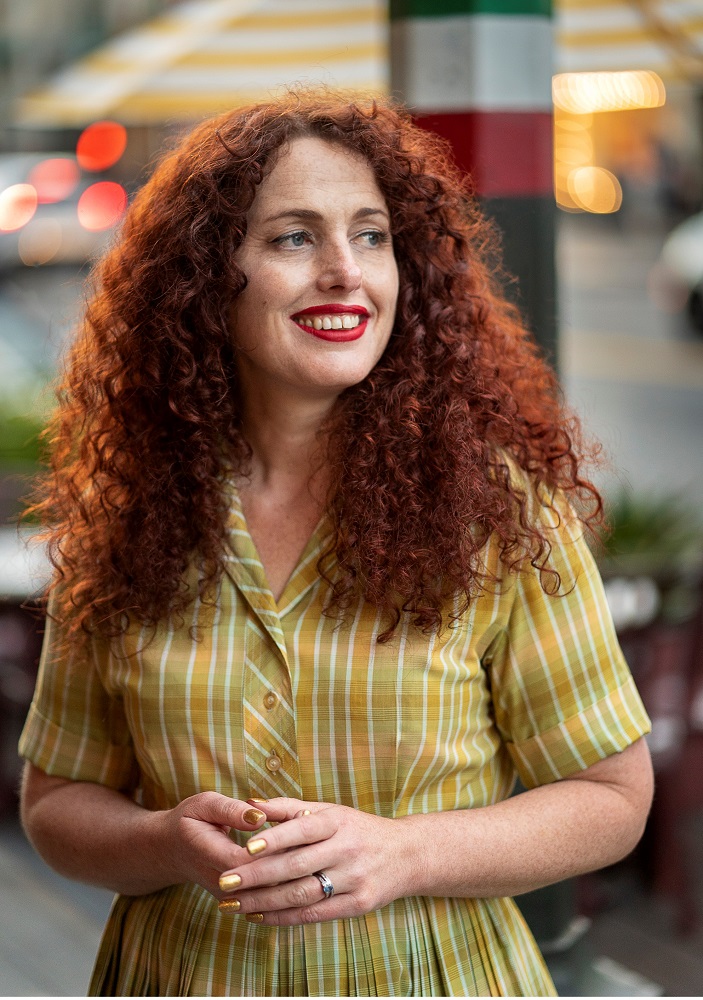 photo: Dennis Hearne
Home Baked: My Mom, Marijuana, and the Stoning of San Francisco (Houghton Mifflin Harcourt, $27) is Alia Volz's often hilarious memoir about growing up with her famous mother, who ran "Sticky Fingers Brownies," bringing joy to San Franciscans in the mid-1970s with her pot edibles. Eventually Meridy Volz provided medical marijuana to AIDS patients, leading California to groundbreaking cannabis legalization laws.
Part of the brilliance of Home Baked is its depth. As a bookseller, I can imagine it being shelved in different sections--San Francisco history, memoir, sociology. Would you agree?
Absolutely. My greatest challenge in writing Home Baked was figuring out how to unite my fascinations into one compelling narrative. The '70s and '80s were unusually frothy, dynamic, turbulent periods in San Francisco. I became enamored of the vibrant subcultures and political movements flourishing then. Sticky Fingers Brownies was woven intricately into the fabric of the city, so my family story allowed me to spin a grander historical narrative. The memoir is a Trojan horse that sneaks a history lesson into your brain under the guise of entertainment.
One of my favorite images is of you in a grade school "D.A.R.E." class for Nancy Reagan's anti-drug message. How did you know to keep still, at age nine? Do you remember your parents teaching you this, or was it inherent in your upbringing?
Like many from their generation, my parents saw cannabis as essentially wholesome and good. Prohibition was wrong. Police (and authority figures in general) were not to be trusted. My parents raised me with a strong moral compass, but one with an unusual orientation. We were good outlaws.
I grew up knowing that if I ever talked about what my parents did for a living, they might go to prison. That information is so deeply ingrained in my sense of self that I don't remember learning it. Ratting my parents out didn't occur to me as an option. It would have destroyed our world, and I never wanted to do that.
Much of your memoir is hilarious. Do you recall your childhood as easygoing?
I wouldn't say that. My parents had a tumultuous marriage that ended in divorce. Then the AIDS crisis came along and devastated a community that I loved. I was also a social misfit--one of those overly bright, sensitive, socially awkward kids sitting alone at recess--which is typical of people who grow up to be writers. But comedy doesn't come from ease or simplicity. There's nothing funny about things going according to plan. The great Buster Keaton ends up running for his life in every film reel. Humor is a way of squeezing pleasure out of difficult moments.
"Honest memoir" might be a cliché, but Home Baked doesn't keep secrets, and it feels so full of love. As you interviewed your parents and their extended community, did you feel any resistance to sharing stories?
Quite the opposite! My interviewees were eager to talk. U.S.-American culture is so dismissive of anyone past the bread-winning age that I think elders are often left holding stories no one wants to hear. When they die, the unrecorded past is lost. People entrusted me with their memories, which was something I took seriously. There's a responsibility--a weight--that comes with carrying someone else's story.
I did have some challenging conversations with my dad. He's a complex person whose character flaws were prominent during the period covered in my book. But he was surprisingly open with me. Through the interview process, we had conversations that were years overdue. We became close again, which was an unexpected gift.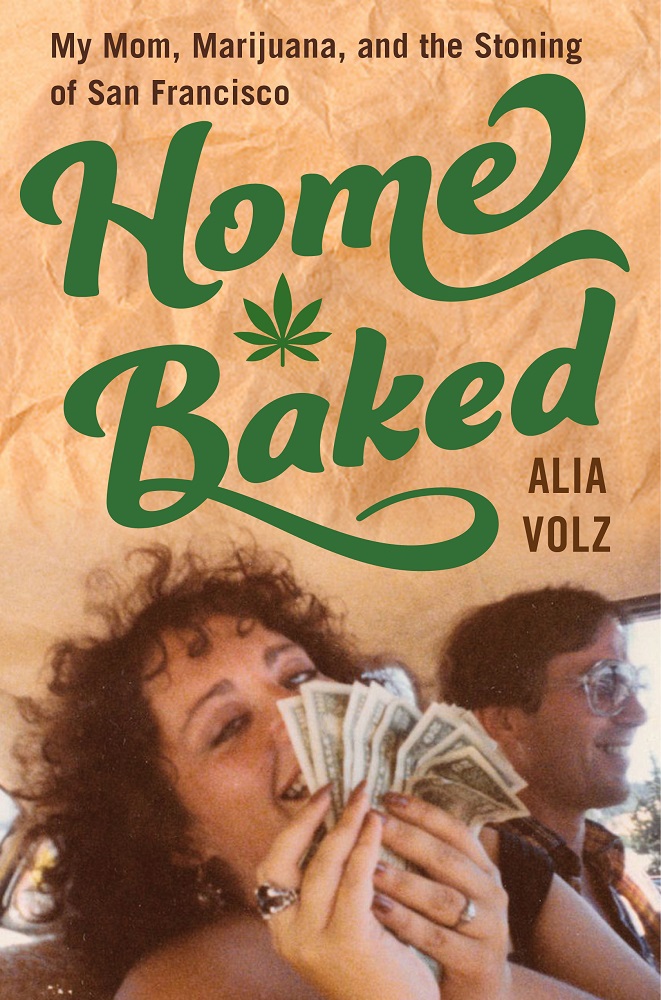 Your mom's brownies transitioned from recreational to palliative during the AIDS epidemic. As a child, how did you cope with the tragedies of the anti-gay movement and the AIDS years?
Children are resilient. What is childhood if not one adaption after another? My folks never subscribed to the idea that withholding information would protect me from the world. Was it traumatic to see people I loved suffer and die? Of course. If you were not traumatized by the AIDS crisis, you weren't paying attention. Those were formative moments--but not only in a negative way. I learned from the tenderness with which people in the LGBTQ+ community cared for one another, and the bravery of people facing unfathomable loss. It made me a better person. It made me who I am.
Do you have any favorite anecdotes from the "Sticky Fingers" era, either your memories or others'?
The whole book is comprised of favorite anecdotes. And you should see what ended up on the cutting-room floor!
I do enjoy the story of how the signature recipe was invented. My mom had no kitchen skills--none whatsoever. So, when a friend gave her a fledgling DIY bakery, the first thing she did was find someone else to bake. Her best friend, Barb, took over in the kitchen. One night when Barb was up late baking, she forgot to add flour to a round of batter. Realizing her silly mistake, she pulled the undercooked brownies out of the oven and started absently licking the batter from her fingers. Next thing she knew, she was flying. Barb had accidentally discovered a key element of cannabis cooking. Heat makes the plant release THC, increasing potency. But too much heat causes the THC to dissipate. Barb had found the sweet spot. From then on, her brownies were always undercooked, left molten and jiggly in the center. This made for an infamously intense high. Word spread through the city, and within months, my mom and her friends were moving thousands of brownies per weekend. The undercooked brownies left your hands tarred with gooey residue, hence the name Sticky Fingers Brownies.
Did you plan for Home Baked's publication date to be 4/20, or was that a coincidence?
Let's just say I wasn't shocked when my editor suggested it. Once we knew Home Baked would be a spring book, the date was pretty obvious.
Can you imagine living anywhere besides San Francisco?
Definitely. I spent two years in Ecuador, a year in Spain, and a year in Cuba. There were two years in Santa Fe and three years in Los Angeles, as well as shorter stints in other states and other countries. San Francisco is so intertwined with my sense of self that it can be hard to define where I begin and where my hometown ends. When I'm elsewhere, my sense of self becomes clearer. Each time I moved away was supposed to be the last, but something always pulled me back. I needed to finish this book. Maybe now I'll be able to move on.
Home Baked is copiously researched, with 15 pages of resources. Did you write your memories first, then research, confirm and fill in the details?
Home Baked began as an oral history, so the interviews came first--hundreds of hours with dozens of people who were affected by this underground marijuana-brownie business. The stories entrusted to me in the interviews became the backbone of the book. Next, I dove into historical archives to substantiate--or occasionally refute--the wild stories. Most of my interviewees proved to be reliable, which surprised me given the age of the stories and the copious drugs everyone was taking. When inconsistencies did come up, I tried to weave them into the story. I find that kind of complication exciting. What we forget can be as revealing as what we remember.
I didn't decide to reframe Home Baked as a memoir until late in the process, so my childhood memories were the last sections written. Everyone assumes the opposite, but I've always been more interested in exploring the world around me than my own bellybutton. --Cheryl McKeon, bookseller, Market Block Books, Troy, N.Y.

Book Reviews
Fiction

Graywolf Press, $16, paperback, 160p., 9781644450246
Bloomsbury, $27, hardcover, 336p., 9781635574432
Dzanc Books, $26.95, hardcover, 288p., 9781950539147
Morrow, $27.99, hardcover, 272p., 9780062844484
Mystery & Thriller

Arcade Publishing, $24.99, hardcover, 264p., 9781948924962
Text Publishing, $15.95, paperback, 240p., 9781925773835
Romance
Berkley, $16, paperback, 384p., 9781984806734
Food & Wine
Tiller Press, $19.99, paperback, 192p., 9781982141080
History
Riverhead, $28, hardcover, 304p., 9780735211605
Essays & Criticism
HarperOne, $17.99, paperback, 272p., 9780062942807
Children's & Young Adult

Knopf Books for Young Readers, $17.99, hardcover, 304p., ages 12-up, 9781984896445
Katherine Tegen/HarperCollins, $18.99, hardcover, 496p., ages 14-up, 9780062941084
Little, Brown Books for Young Readers, $18.99, hardcover, 272p., ages 12-up, 9780316489591
--- SPECIAL ADVERTORIAL OFFERINGS ---

Leafy Critters

by Yvonne Lacet

Dear Reader,

Isn't nature full of magical surprises? When I take a walk in the woods, I like to gather some of the interesting things I find. Back in my studio, these natural materials turn into creatures. You never know what the found objects can transform into!

As you look through the pages of LEAFY CRITTERS, you'll see how your imagination can turn pieces of nature into different things you recognize. See which animals catch your eye and create them yourself! Or make something completely new.

I hope you enjoy the exploration as much as I do. LEAFY CRITTERS has been called "a program in a book"; perhaps you'll be inspired to use it for a spring or summer (virtual?) story or activity time too!

Email hello@bluedotkidspress.com to enter to win a free copy.

Imaginatively yours,
Yvonne Lacet
www.bluedotkidspress.com/leafy-critters

One of The Most Astonishingly Unconventional Children's Books of 2020
--100 Scope Notes/School Library Journal






PUBLISHER:
Blue Dot Kids Press

PUB DATE:
Available Now

ISBN:
9781733121224

AGE RANGE:
3 and up

PRICE:
$16.95
Middle School's a Drag, You Better Werk!

by Greg Howard

Dear Reader,

When I was twelve years-old, I "started a business" called The Anything Shop. My "office" was the storage/laundry room off of our carport where my dad stored a big oak desk that I claimed as my world headquarters.

That memory was the springboard for MIDDLE SCHOOL'S A DRAG, YOU BETTER WERK! and the character of twelve-year-old Mikey Pruitt, kid entrepreneur and President, Founder, and CEO of Anything, Inc. All of Mikey's business ideas have failed, but he never gives up. He's always sure that his next business idea will be the big one. When Mikey meets a thirteen-year-old aspiring drag queen who's looking for an agent, the Anything Talent and Pizzazz Agency is born.

While building his new business, Mikey navigates social land mines at school as a kid who knows he's gay but is afraid to come out and be himself.

Email greg@greghowardauthor.com to enter to win a free copy. I hope you enjoy Mikey's journey.

Don't be afraid to sparkle!

Greg Howard
www.greghowardauthor.com






PUBLISHER:
G.P Putnam's Sons Books for Young Readers

PUB DATE:
Available Now

ISBN:
9780525517528

TYPE OF BOOK:
Middle Grade Fiction

AGE RANGE:
10 and Up

PRICE:
$16.99