From Garden District Book Shop
Mystery and Meals this week at Garden District Book Shop.

October is the month that just keeps on giving with more wonderful booksignings this week.
First up, Heat and crime rise during the steamy summer in New Orleans, but criminologist Bobby Delery has a job to do and this time it's personal. Join us this evening, Tuesday Oct. 23rd at 6pm with local author Michael Allen Zell as we celebrate the release of the latest installment in his Bobby Delery mystery series, City Krystal Soulman.
Then this Thursday Oct 25th at 6pm we will host author and culinary historian Poppy Tooker as she shares stories and recipes from her new cookbook, Pascal's Manale Cookbook: A Family Tradition. Along with the discussion and signing Pascal's Manale will provide a little tidbit from the cookbook for your tasting pleasure.

In this Issue...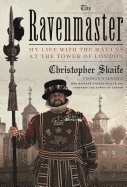 Yeoman Warder and Ravenmaster of the Tower of London, Christopher Skaife shares anecdotes and lore from his job caring for the landmark's fabled ravens.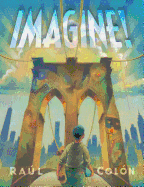 Imagine! by Raul Colón is a vibrant tribute to the power of art and the pull of an iconic city.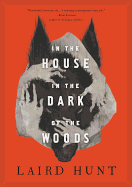 The author of Neverhome crafts a haunting, mystical story of a colonial woman who gets lost in the New England woods near her home.
Review by Subjects:
Fiction ⋅ Biography & Memoir ⋅ Current Events & Issues ⋅ Social Science ⋅ Travel Literature ⋅ Children's & Young Adult

From Garden District Book Shop
Upcoming Events
Poppy Tooker: Pascal's Manale Cookbook: A Family Tradition
10/25/2018 - 6:00PM
Thursday, October 25th 6-7:30PM Author and culinary historian Poppy Tooker combines family photographs, stories, and recipes from Pascal's Manale into a collection that is much more than a cookbook. Tooker's exploration into the storied Uptown restaurant, one of the "jewels in New Orleans' culinary crown," reveals the history of the family behind it and their influence on the city's culinary culture. In contrast to the chef driven French dishes of the Creoles, Sicilian cuisine came straight...
Rien Fertel: Drive-By Truckers' Southern Rock Opera @ The Church of Yoga, 1480 N Rocheblave St.
10/27/2018 - 6:30PM
Saturday, October 27th At The Church of Yoga, 1480 N Rocheblave St. 6:30-8:30PM Join us at The Church of Yoga, 1480 N Rocheblave St., as Rien Fertel discusses and signs his book, Drive-By Truckers' Southern Rock Opera. There will be free red beans and rice, wine, and a southern rock dance party to follow. The Drive-By Truckers' Southern Rock Opera takes listeners on a road trip through the American South, with stops along mean old highways and...
Book Candy
Halloween Road Trip
Halloween road trip: Dublin's "Bram Stoker festival--everything you need to know" was shared by the Irish Times.
---
"Test your knowledge of women writers" with Electric Lit's literary quiz.
---
"What if ee Cummings had a Twitter account?" Quirk Books wondered.
---
"They might get only one night to prepare." Mental Floss revealed "17 secrets of audiobook narrators."
---
Pop quiz: "If you were a Jane Austen character, who would you be?" Buzzfeed asked.
---
Author Robin Ince picked his "top 10 books about the human condition" for the Guardian.

Kristine Enderle: Working and Caring for Young Readers
Kristine Enderle (photo: Jason Wells)
Kristine Enderle directs Magination Press, where she acquires children's and teen titles and runs the shop as an expert manager, tutor, coach and mentor to an editorial staff of three.
What does the Magination Press editorial team look like?
Senior editor Sarah Fell and editor Katie Ten Hagen contract and develop new children's picture books, middle-grade chapter books and teen mental health/self-help books. Vallen Driggers provides expert assistance as our intern. Together, we evaluate submissions, acquire new titles, collaborate with authors, illustrators and designers and develop books that make the psychological experience relevant to young readers and their parents and caregivers. We expect to add an additional editorial position soon.
Tell us about Magination Press and its role at the APA. How have you seen it grow and change since you started with the house?
Our catalog keeps growing every year, now with more than 25 titles published annually. In the last ten years, Magination Press evolved its focus from clinical issues and bibliotherapy toward mental health and wellness and social-emotional learning, such as mindfulness, shyness, honesty, identity, teasing and friendship.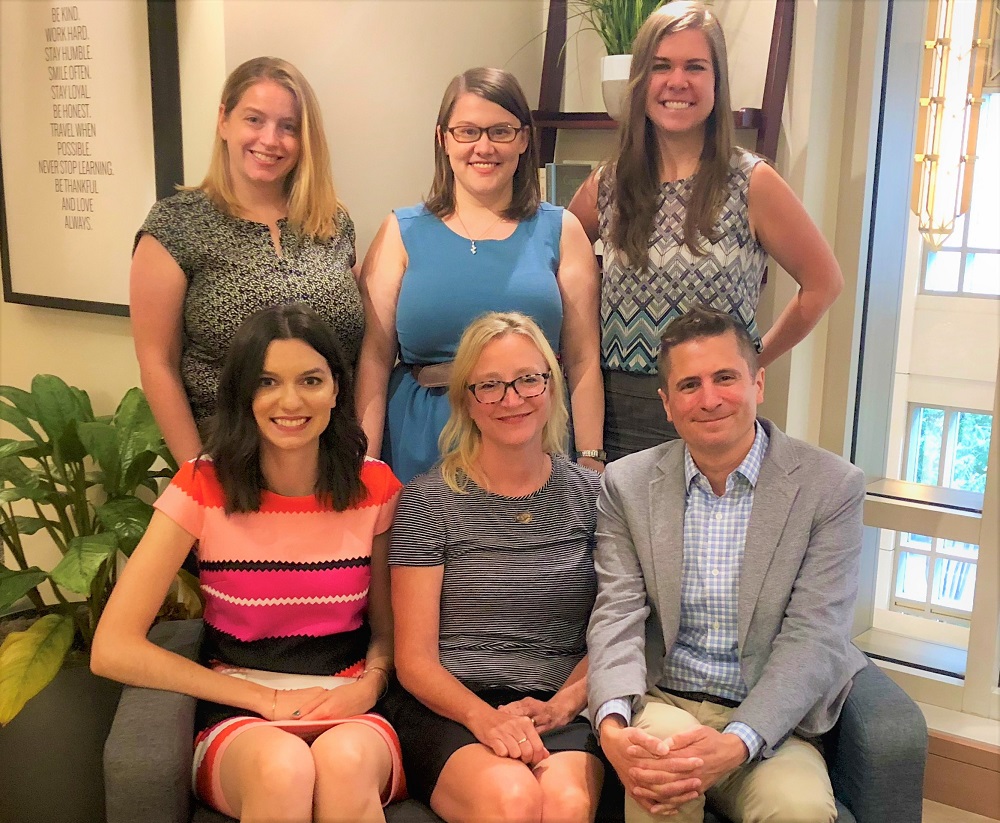 The Magination Press editorial and marketing team; photo: Valen Driggers
What are your guiding principles when acquiring new works?
We want to publish books that kids want to read, hear and share--books that kids will immediately connect and identify with, where kids see themselves on the pages and, ultimately, that help kids help themselves. We like funny, genuine, sensitive stories that consider how the reader will experience the story and what they will take away. All of our books are grounded on psychological science and practical self-help within the context of an engaging story. We tend to shy away from stories that feel too much about an "issue" or offer values as solutions or top-down instruction. For our teen audience, we aim to honor their voice and respect their experiences, and carefully apply scientific psychological knowledge in clever, fun, non-didactic ways. We really want to arm kids with information and let them discover what works for them.
What does it mean to have an editorial emphasis on social-emotional learning? Why this emphasis?
Magination Press specifically works for young readers and reaches them exactly where they are mentally, emotionally and cognitively. We want to encourage kids to be reflective, to think about their actions, to understand the perspective of others and to feel OK about themselves and know that they have the power, resilience and wherewithal to handle all these commonly annoying or confusing but totally normal things. These are social-emotional learning skills.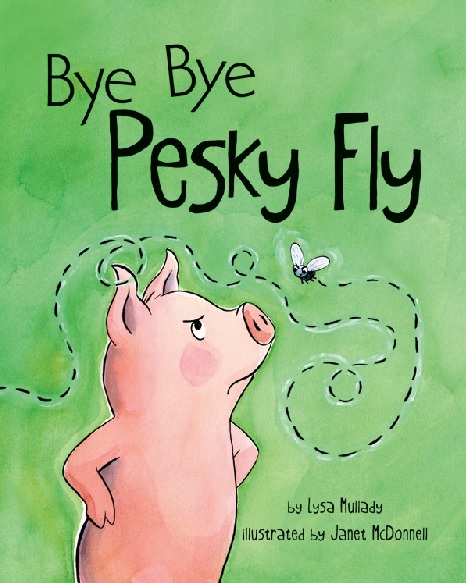 How do you find and acquire quality titles?
People may assume that we only publish works by psychologists, when in fact we want to work with any author who has a story connected to mental health and wellness. We work with agents and are always on the lookout for projects. Being part of APA means we have the unique ability to craft all books with our advisory board so that readers and caregivers can trust that the content is accurate and helpful. We pride ourselves on close, collaborative and respectful relationships with our authors and illustrators--many who publish with us time and again. Together we make award-winning and bestselling books.
Are there any things about Magination Press that will surprise our readers?
People are impressed to hear that APA has a children's book imprint and that we've been publishing for more than 20 years. Our "What to Do Guides for Kids" series is a major bestseller, with more than two million books in print worldwide. We have a worldwide impact with over 50 titles published in more than 20 languages. All of our books are printed in the U.S. Also, Gayle E. Pitman's This Day in June won ALA's prestigious Stonewall Award and is still routinely challenged.
Selected 2018 Magination Press Titles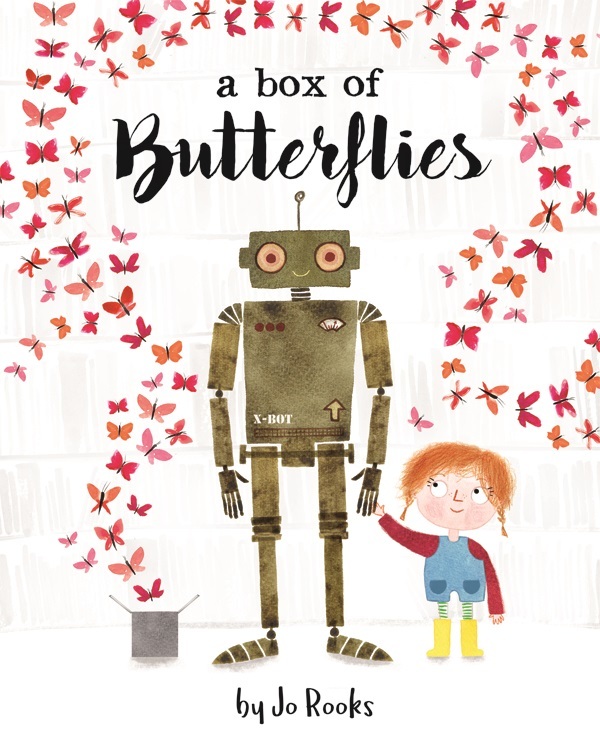 A Box of Butterflies by Jo Rooks (9781433828713; $16.95) is a charming introduction to social emotional learning for kids as a girl teaches a robot what love is.
Marvelous Maravilloso: Me and My Beautiful Family by Carrie Lara, PsyD, illustrated by Christine Battuz ($16.95 9781433828560) follows a young girl as she finds joy in the colors of the world all around her, including the colors of her own family.
Bye Bye Pesky Fly by Lysa Mullady, illustrated by Janet McDonnell ($16.95; 9781433828553). When Pig's peaceful, feel-good kind of day is interrupted by a Pesky Fly, he has to figure out what to do. Can he get his feel-good feelings back, and maybe even make a new friend along the way?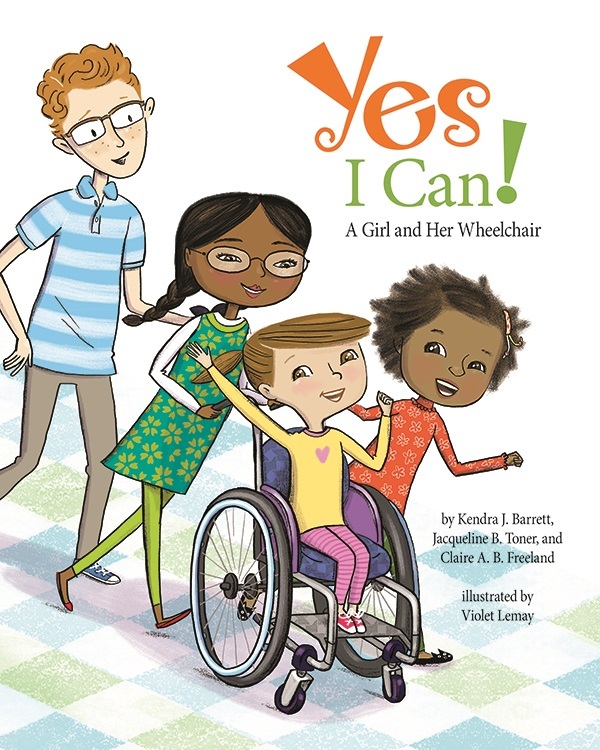 Yes I Can! A Girl and Her Wheelchair by Kendra J. Barrett, Jacqueline B. Toner, and Claire A.B. Freeland, illustrated by Violet LeMay ($16.99, 9781422828690). Through a day in the life of a girl in a wheelchair, this story encourages kids to foster an attitude of kindness towards others.
Breathe by Inês Castel-Branco ($16.95, 9781433828720). This introduction to mindfulness presents a collection of illustrated exercises to help little ones become aware of their breath and their body.

The Writer's Life
Reading with... Nicole Chung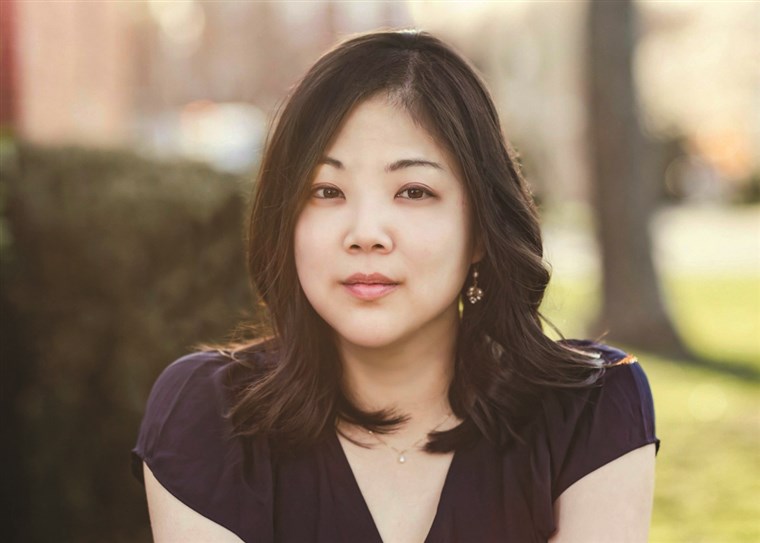 photo: Erica B. Tappis
Nicole Chung's debut memoir is
All You Can Ever Know
(Catapult). Her essays and articles have appeared in the
New York Times
,
GQ
,
Longreads
,
BuzzFeed
,
Vulture
and
Hazlitt
, among others. She is the editor-in-chief of
Catapult
magazine and the former managing editor of
The Toast
. Find her on Twitter @nicole_soojung.
On your nightstand now:
Vanessa Hua's A River of Stars and Crystal Hana Kim's If You Leave Me. Oh, and I just started genius Liana Finck's graphic memoir, Passing for Human. For weeks I've been working my way through the Emily Wilson translation of The Odyssey, bit by bit, just trying to savor it. (It was my birthday present to myself.)
Favorite book when you were a child:
Probably E.B. White's The Trumpet of the Swan. I don't know that any scene in literature has made me happier than the one in which Louis the Swan stays at the Ritz.
Your top five authors:
Oh my god, this is so hard. QUICKLY, off the top of my head, without giving myself any room for the agony of indecision and second-guessing: Octavia Butler! Dorothy L. Sayers! Jesmyn Ward! Celeste Ng! E.B. White! Is that five? I hope I never have to answer this again!
Book you've faked reading:
Started but did not finish The Master and Margarita; many apologies to my professor. That was 15 years ago, and I still feel a pang of guilt whenever anyone talks about Bulgakov being a genius; I just nod and murmur, "Yeah, Master and Margarita" in what I hope is a sufficiently reverent tone, and pray no one follows up with any questions.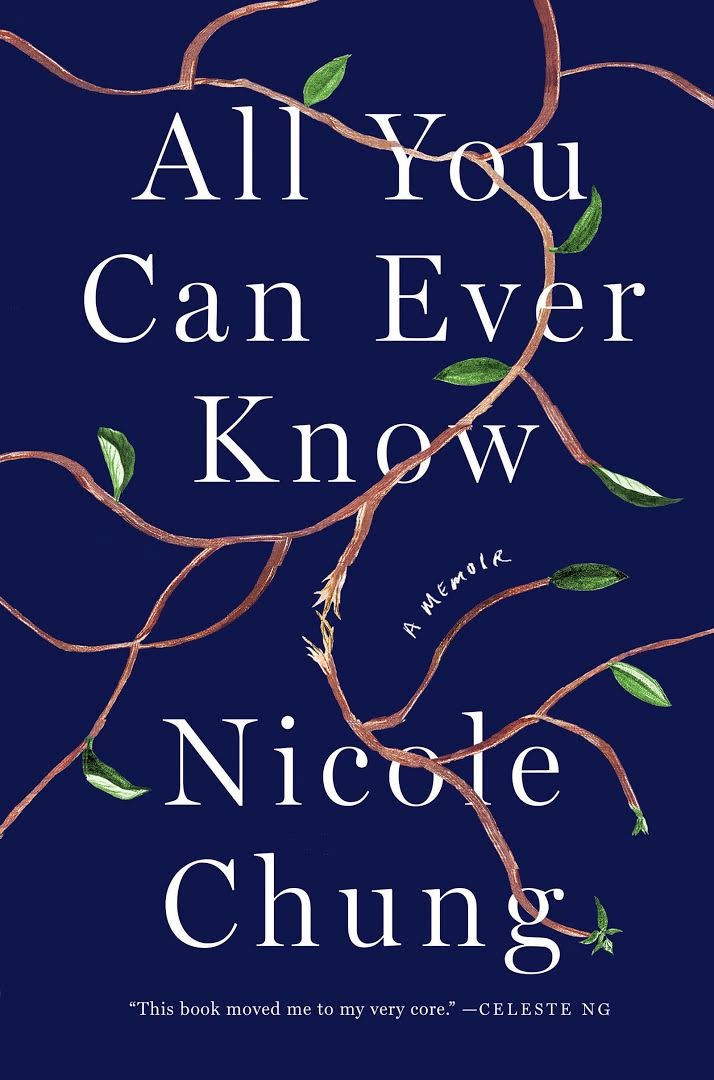 Book you're an evangelist for:
I've told many, many people they should read Gaudy Night by Dorothy Sayers. And Min Jin Lee's Pachinko is That Book I Seem to Be Buying for a Whole Lot of People (if we're related and I give it to you as a gift, please act surprised).
Book you've bought for the cover:
Years ago, I bought the gorgeous red Penguin Drop Caps edition of Pride and Prejudice, even though I already owned three other editions of Pride and Prejudice.
Book you hid from your parents:
They for sure knew that I read everything I could, and never made me feel like I had to hide or be embarrassed about any of it. I did try--unsuccessfully--to hide my own writing from them. (They eventually found and read it all.)
Book that changed your life:
Not trying to dodge this question, but I truly believe every book you read and love changes your life somehow. It might start by changing how you experience the world as you read it--you're thinking about it when you're not reading it, you're talking about it with friends, you're reconsidering other stories you've read because of it--and then by the end it'll give you some narrative, or some bit of knowledge, or some question you will incorporate into your life going forward. So many books teach you, stay with you and in staying they change you.
Of the books I've read and loved over the past few years, Celeste Ng's Little Fires Everywhere probably affected me most deeply, because I never thought I would see a lifetime's worth of my own questions about adoption explored so masterfully and gorgeously in fiction. It felt strange and affirming in ways I didn't expect, and it also made me so emotional that I have only read it twice, even though I adore it! I am preparing myself, emotionally, for that third read.
Favorite line from a book:
This is also impossible to answer, but a favorite line would have to be the old standby, "Speaking of ways, by the way, there is such a thing as a tesseract," from A Wrinkle in Time, which is probably the line I'd get tattooed somewhere if the sight of blood (mine; anyone's) did not make my knees go all funny. Every time I read or think of it, it reminds me to think less about limits and what I think I lack, and more in terms of the possible. And it reminds me to lean into my stubbornness and righteous anger. Stay angry, little Meg!
Book you most want to read again for the first time:
The Lord of the Rings, if I could read it with my dad. It was his favorite book. Now that he's gone, I wish we'd read it together my first time through.

Book Reviews
Fiction

Little, Brown, $22, hardcover, 224p., 9780316411059
St. Martin's Press, $27.99, hardcover, 240p., 9781250200013
FSG Originals, $16, paperback, 384p., 9780374537661
Riverhead, $27, hardcover, 448p., 9780525534327
Blair, $16.95, paperback, 166p., 9780932112767
Biography & Memoir

Farrar, Straus and Giroux, $26, hardcover, 256p., 9780374113346
Dutton, $28, hardcover, 288p., 9781101986677
Current Events & Issues
Microcosm Publishing, $14.95, paperback, 192p., 9781621067641
Social Science
Simon & Schuster, $27, hardcover, 320p., 9781501181795
Travel Literature
Pegasus Books, $27.95, hardcover, 384p., 9781681778471
Children's & Young Adult

Simon & Schuster/Paula Wiseman Books, $17.99, hardcover, 48p., ages 4-8, 9781481462730
Creston Books, $17.99, hardcover, 32p., ages 7-11, 9781939547491