From the Shelf
Sweet on Summer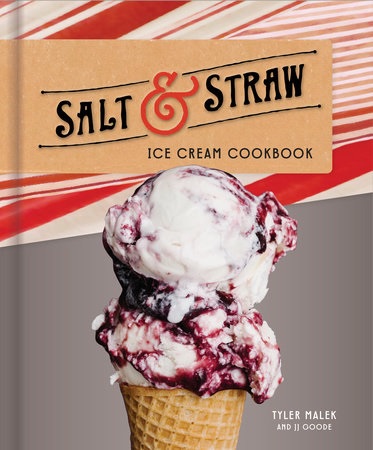 When the livin' is easy, sweeten long summer days with dessert that's easy, too--like a bowl of homemade ice cream. To learn the basics, start with the Salt & Straw Ice Cream Cookbook (Clarkson Potter, $25). The hit chain's cofounder Tyler Malek promises "making ice cream is fun and easy, I swear" and, with cowriter JJ Goode, he offers recipes and tricks to re-create Salt & Straw hit flavors or invent your own. (Do yourself a favor and start, though, with Salt & Straw's famous Sea Salt with Caramel Ribbons.) Then, go a round with The Perfect Scoop, Revised and Updated (Ten Speed, $24.99) by ice cream authority David Lebovitz. Master the custard base or just or call it 5 o'clock somewhere and dive into a Spritz Sorbet or Negroni Slush.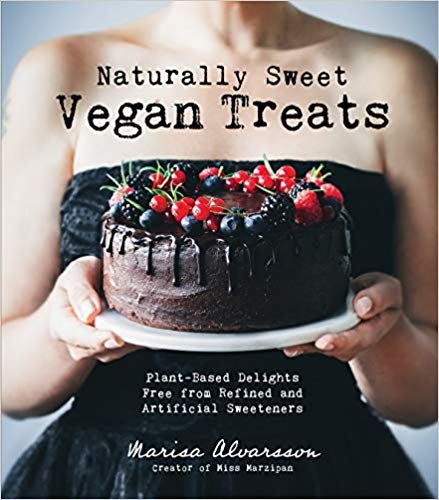 For plant-based treats that feel almost virtuous--or at least free from refined and artificial sweeteners--see "Miss Marzipan" blogger Marisa Alvarsson's Naturally Sweet Vegan Treats (Page Street, $21.99). Try the creamy-dreamy Neapolitan Ice-Cream Cake or the Lime & Berry Tartlets that pack a "a zesty punch" with bright hits of lime. Stay fruit-forward with The Peach Truck Cookbook (Scribner, $28) from husband-and-wife peach-truckers Jessica N. and Stephen K. Rose, whose take on a classic Peach Pie calls for a game-changing tablespoon of apple cider vinegar (hello, tender crust) and whose luscious Buttermilk Panna Cotta with Macerated Peaches "kids might call fancy Jell-O and adults would call heaven."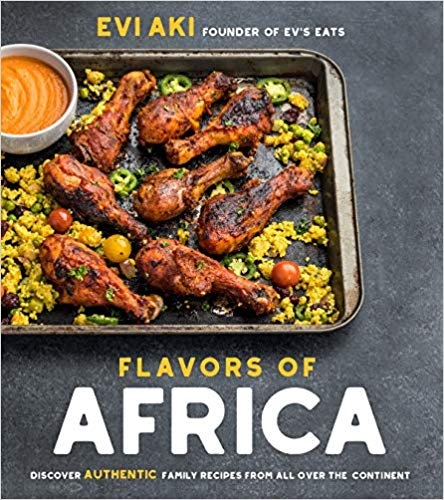 Evi Aki, "Ev's Eats" blogger, offers mostly savory fare in Flavors of Africa (Page Street, $21.99), but she also includes several standout desserts, such as easy-breezy Malva Pudding, and two particularly delicious doughnut recipes, Nigerian Puff Puffs and Kenyan Mandazi. Either would be perfect on a summer evening with a handful of juicy, fresh berries--and maybe even a homemade scoop of ice cream on the side? --Katie Weed, freelance writer and reviewer

In this Issue...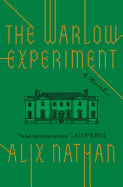 An engrossing morality tale about the devastating consequences of intellectual inquiry divorced from compassion.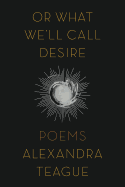 Alexandra Teague's third poetry collection is filled with dark musings on love, representation, loss, patriarchy, mythology and history, while being both playful and moving.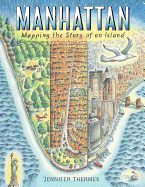 Map illustrator and children's book author/illustrator Jennifer Thermes tells the history of New York City in this winning picture book.
Review by Subjects:
Fiction ⋅ Mystery & Thriller ⋅ Science Fiction & Fantasy ⋅ Biography & Memoir ⋅ Reference & Writing ⋅ Poetry ⋅ Children's & Young Adult

From Garden District Book Shop
Upcoming Events
Sarah M. Broom in Conversation with Maurice Carlos Ruffin: The Yellow House
08/28/2019 - 6:00PM
Wednesday, August 28th 6-7:30PM In 1961, Sarah M. Broom's mother Ivory Mae bought a shotgun house in the then-promising neighborhood of New Orleans East and built her world inside of it. It was the height of the Space Race and the neighborhood was home to a major NASA plant―the postwar optimism seemed assured. Widowed, Ivory Mae remarried Sarah's father Simon Broom; their combined family would eventually number twelve children. But after Simon died, six months after Sarah's birth, the Yellow...
Timothy Faust in Conversation with Nathan J. Robinson: Health Justice Now: Single Payer and What Comes Next
08/30/2019 - 6:00PM
Friday, August 30th 6-7:30PM Single payer is the tool—health justice is the goal! Single payer healthcare is not complicated: the government pays for all care for all people. It's cheaper than our current model, and most Americans (and their doctors) already want it. So what's the deal with our current healthcare system, and why don't we have something better? In Health Justice Now, Timothy Faust explains what single payer is, why we don't yet have it, and how it can be won. He...
Book Candy
Mysteries About Rare Books and Bibliophiles
CrimeReads investigated "7 great mysteries about rare books and bibliophiles."
---
Mental Floss challenged readers to name these 20 Harry Potter characters, based on descriptions of what their lives would be like if they were muggles.
---
"Book Junkie on the beach." Newsday noted that "Ishmael Samad takes reading to Manzanilla seaside" in Trinidad & Tobago.
---
"From Kafka to Gogol via Pynchon," author Joanna Kavenna chose her "top 10 absurd quests in fiction" for the Guardian.
---
Le Mystérieux Correspondant, "lost Proust stories of homosexual love" written in the late 1890s but held back from publication, will finally be released this autumn.
---
Bookshelf featured Michael Schlütter's LoculaMENTUM, which is "designed to meld traditional bookcase appearance with a modern interpretation and a twist."

Great Reads
Rediscover: Kristin Lavransdatter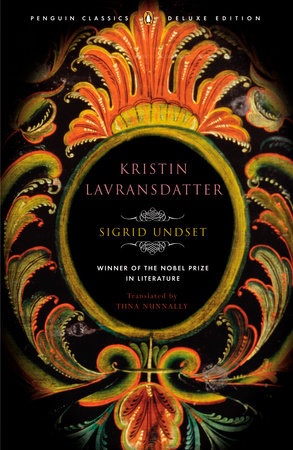 In 1928, Norwegian novelist Sigrid Undset (1882-1949) became the third woman ever to win the Nobel Prize for Literature. The award recognized her trilogy of historical novels called Kristin Lavransdatter, which tracks the life of a farmer's daughter in medieval Norway. As a young office worker in Oslo (then named Kristiania), Undset first attempted a novel set in the Nordic Middle Ages. When that manuscript was rejected, she shifted to writing realistic depictions of contemporary urban Norway and related women's issues. These works sold well, allowing Undset to move to the small town of Lillehammer, where she could concentrate on her writing in a traditional Norwegian timber house named Bjerkebæk. After publishing the Kristin Lavransdatter trilogy, Undset wrote the Master of Hestviken tetralogy, which takes place during the Norwegian civil war era of 1130-1240 and incorporates elements of Undset's conversion to Catholicism. In 1940, her soldier son was killed when the Nazis invaded Norway and she was forced to flee to the United States. Undset was able to return after the war and lived the final four years of her life in Bjerkebæk.
The Kristin Lavransdatter trilogy consists of
Kransen
(
The Wreath
), published in 1920;
Husfrue
(
The Wife
), published in 1921; and
Korset
(
The Cross
), 1922. The original English translation from the 1920s omitted some sexually graphic scenes and added archaic English words to reflect the historical time period, despite concise modern prose in the original Norwegian. Undset's vision was lost to English readers until Penguin Classics published a new translation by Tiina Nunnally, who won the PEN Translation Prize for her work. In 2005, Penguin Classics released a deluxe edition of all three Kristin Lavransdatter novels in a single volume ($28, 9780143039167). --
Tobias Mutter

The Writer's Life
Reading with... Candace Bushnell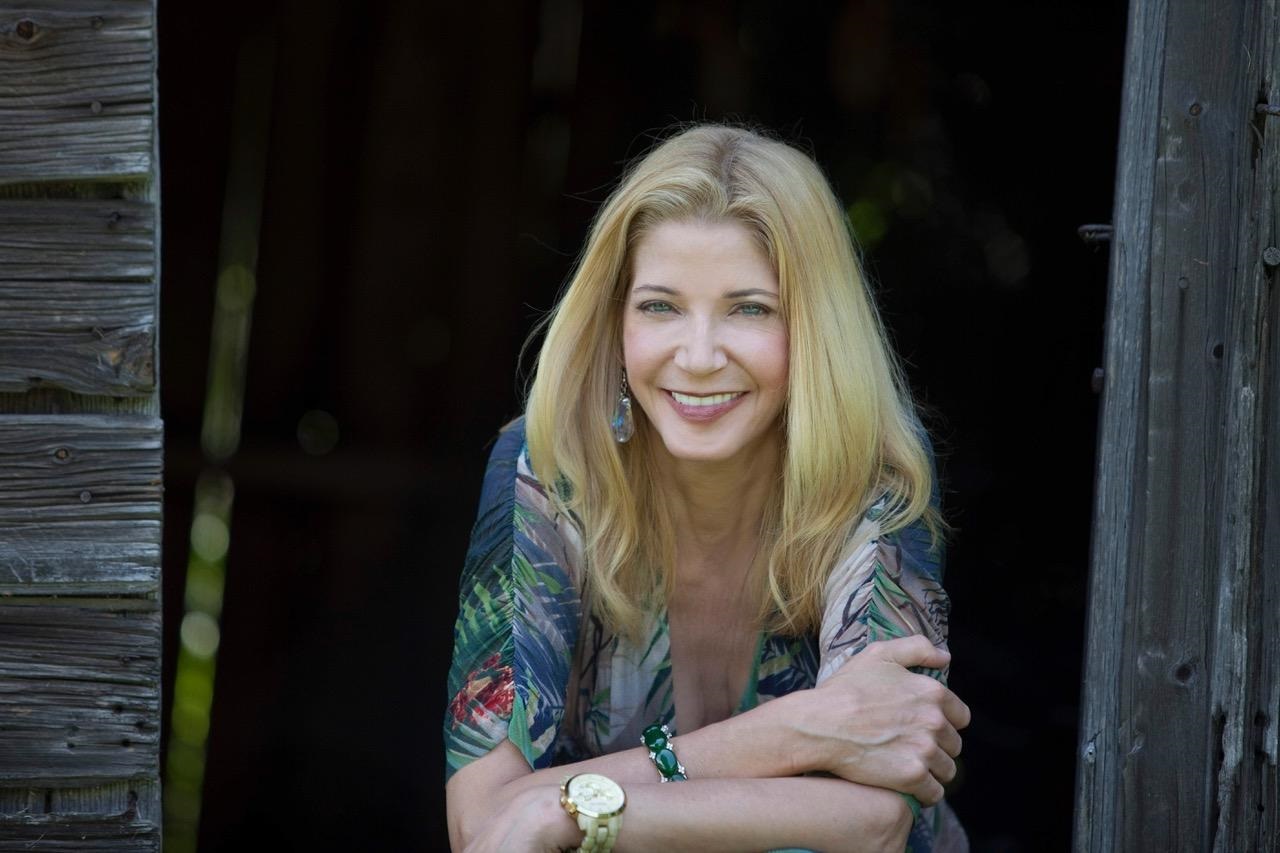 photo: Patrick McMullan
Candace Bushnell is the author of Sex and the City, Four Blondes, Lipstick Jungle, The Carrie Diaries, One Fifth Avenue, Trading Up, Summer and the City and Killing Monica. Sex and the City, published in 1996, was the basis for the HBO hit series and two subsequent movies. Lipstick Jungle became a popular television series on NBC, as did The Carrie Diaries on the CW. Is There Still Sex in the City? (Grove, August 6, 2019) is her ninth book.
On your nightstand now:
City of Girls by Elizabeth Gilbert, Fleishman Is in Trouble by Taffy Brodesser-Akner, Harriet the Spy by Louise Fitzhugh, The Paper Wasp by Lauren Acampora, The Early Stories of Truman Capote, How to Be Famous by Caitlin Moran, Memories of the Future by Siri Hustvedt, Kathleen Hale Is a Crazy Stalker by Kathleen Hale, The Female Persuasion by Meg Wolitzer, Autopsy of a Boring Wife by Marie-Renée Lavoie and, for some reason, my own book, One Fifth Avenue.
Favorite book when you were a child:
A lot of Roald Dahl's and the Narnias, but one that sticks out now is Harriet the Spy. It really gave structure to the idea of being a writer in New York. Harriet was the first female character I'd ever read who questioned every idea about being a woman and being female. She didn't want to grow up and get married; she wanted to grow up and be a writer. And mostly she believed that being a writer was the best thing a person could be. The most honest, decent and interesting. This is how I really felt for a very long time and still do feel occasionally.
Your top five authors:
Leo Tolstoy, Gustave Flaubert, Edith Wharton, Thomas Mann and Evelyn Waugh.
Book you've faked reading:
None. Fake reading a book is all about needing to feel accepted and safe within the group you want to be a member of. That's group-think mentality, and while we all have to do it sometimes, it makes me nervous. However, I'm guilty of fake liking lots of things on social media.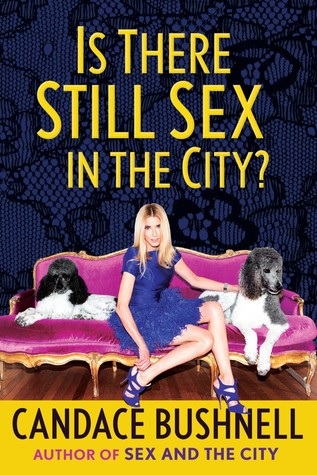 Book you're an evangelist for:
Custom of the Country. Undine Sprague, perhaps Wharton's greatest female creation, is the ultimate unlikeable female heroine. She has not one redeemable quality and is not redeemed in the end. She continues on, using everyone and everything. She is a female psychopath; an emotional serial killer. She uses everyone and everything and her body and beauty to get what she wants, but it's never enough and it never will be enough. It really takes a lot of guts to write the irredeemable female lead. Naturally, Custom of the Country got terrible reviews; everyone hated the character so much they blamed it on the book. Nevertheless, I loved it and found it such a refreshing antidote to the specious ideas that are always being presented to women as fact (i.e., if you do what society tells you, you will be okay) that I did my best to copy it with my own book, Trading Up. In a way, Trading Up is fan fiction of Custom of the Country.
And like Custom of the Country, Trading Up got some terrible reviews. The best one was by New York Times book reviewer Michiko Kakutani. Trading Up and its lead character, Janey Wilcox must have literally short-circuited the synapses in Ms. Kakutani's brain, because she wrote her entire review in the voice of Elle Woods, a movie character from Legally Blonde. "Elle Woods" advice to Janey Wilcox? Take Prozac.
And maybe "Elle" was right. In any case, you cannot make these things up, and when they happen, all you can do is laugh.
Book you've bought for the cover:
A paperback copy of The Great Gatsby with the original artwork on the cover: those weird eyes staring out from that inky dark billboard. Someone should make it into a gif.
Book you hid from your parents:
It was a cartoon about a talking fetus. This old paperback from the 1940s was hidden in the attic of my grandparents' beach house. The fetus was in its mother's stomach in a cartoon bubble. It made fun of all the adults and said pithy things. It was my first introduction to satire, I suppose.
Favorite line from a book:
The last line from The Sun Also Rises. "Don't you wish it were so?" or "isn't it nice to think so?" or something along those lines. [Ed. note: "Isn't it pretty to think so?"] It gets me every time. It's bittersweet. Life sucks and we know it and it's sad, but we will soldier on and take the little bits of beauty we can find along the way.
Five books you'll never part with:
First editions of my own books. I have nine, so it would be hard to choose which five to save.
Book you most want to read again for the first time:
Bright Lights, Big City by Jay McInerney. Reading that book for the first time was a transporting experience, which doesn't happen often with books. It was the kind of book that made you really, really wish that you had written it.
Book Reviews
Fiction

Doubleday, $26.95, hardcover, 272p., 9780385545334
Liveright, $25.95, hardcover, 384p., 9781631495380
Atria, $27, hardcover, 352p., 9781982109585
Atria, $25, hardcover, 224p., 9781982104719
Viking, $18.95, paperback, 240p., 9780670064267
Mystery & Thriller
Cinco Puntos Press, $16.95, paperback, 306p., 9781947627130
Science Fiction & Fantasy
Del Rey, $28, hardcover, 432p., 9780399593314
Biography & Memoir
Ecco, $29.99, hardcover, 288p., 9780062691545
Reference & Writing
Basic Books, $28, hardcover, 224p., 9780465042685
Poetry

Persea Books, $15.95, paperback, 80p., 9780892554997
Children's & Young Adult

Abrams, $19.99, hardcover, 64p., ages 8-12, 9781419736551
Penguin Workshop, $12.99, hardcover, 96p., ages 8-12, 9781524792732
Putnam, $17.99, hardcover, 384p., ages 12-up, 9781524740955

The Last Widow
(Will Trent #9)
by Karin Slaughter
isbn:

9780062858085


William Morrow
August 20, 2019



an exclusive interview with bestselling author Karin Slaughter

When you finished writing THE KEPT WOMAN, you actually had the idea for THE LAST WIDOW—but you didn't start writing it until a couple of years later. Why the hesitation?
"I had to give myself time to think about it. I wrote two books in between, and it was just my way of kind of wrapping my head around the subject matter. It took quite a bit of research to write this novel. I'm not one of these 'ripped from the headlines' kind of writers, so it was really difficult for me to decide whether or not this was the book to write because I thought, you know, this stuff is becoming very topical. Keep in mind I wrote it basically a year ago. I finally just decided, well, that's not something I can think about. I just need to write the book that I want to write."

ALSO FEATURED ON THE
the big THRILL…
| | | | | |
| --- | --- | --- | --- | --- |
| | | | | |
THE LAKE OF LEARNING by STEVE BERRY and M.J. ROSE: There's always a bit of magic at play when two genre superstars come together. But in the case of international bestselling authors Steve Berry and M. J. Rose, the magic comes not always as a storytelling tool, but in the collaboration itself. Find out more here.
MIAMI MIDNIGHT by ALEX SEGURA: Since its debut in 2013 with Silent City, Alex Segura's Pete Fernandez series has become one of modern noir's most buzzed-about properties. The fifth—and final—entry, MIAMI MIDNIGHT is due out this month. Read more at The Big Thrill.
TRUE BELIEVER by JACK CARR: TRUE BELIEVER, the follow-up novel to Jack Carr's award-nominated debut, Terminal List, begins with the protagonist, James Reece, at his lowest—he's lost his family, his health, his county. Everything. How does he carry on? Find out more here.
PRIDE, PREJUDICE AND POISON by ELIZABETH BLAKE: Elizabeth Blake launches the reader straight into an encounter with a group of strong-minded characters that make up the local branch of the Jane Austen society—and that's where things get a bit chaotic. Visit The Big Thrill for more.
OLD BONES by DOUGLAS PRESTON and LINCOLN CHILD: In a curious mix, OLD BONES, the new novel from bestselling writing partners Preston and Child, combines the excitement of a treasure hunt adventure with the mystery, and almost police procedural, of a mind-boggling FBI case. Read more here.