From the Shelf
Catch a Ride on the Reading Train
Last Saturday was National Train Day. I'll celebrate this morning by boarding Amtrak's Empire Service and flowing south from Albany to New York City on steel rails in tandem with the Hudson River. More than two hours of spectacular water and mountain scenery will be on display before we burrow into the subterranean depths of Penn Station.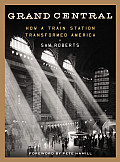 If I had a choice of NYC destinations, I'd opt for Grand Central, of course. The cathedral of rail travel celebrates its centennial this year and a number of books have been released tracing its history, including Grand Central: How a Train Station Transformed America by Sam Roberts and Grand Central Terminal: 100 Years of a New York Landmark by Anthony W. Robins.

I love riding trains, reading on trains and even reading stories--fiction as well as nonfiction--in which trains play a significant role. My current rail-reading schedule includes Alexander McCall Smith's Trains and Lovers (June 11 release) and The Last Train to Zona Verde by Paul Theroux, whose work I started boarding long ago with The Great Railway Bazaar and The Old Patagonian Express.

Trains may well be part of our DNA. Despite being born into an automobile-mad culture, kids are still obsessed with books like The Little Engine that Could, Thomas the Tank Engine or The Polar Express. And you don't need me to tell you the impact Platform 9 3/4 at King's Cross Station has had upon thousands of muggles who dreamed of catching a life-changing ride on the Hogwarts Express.

As readers, we're always boarding book-trains to somewhere. Among my many favorites are Patricia Highsmith's Strangers on a Train, Graham Greene's Stamboul Train, Alan Furst's The Spies of Warsaw and Travels in Siberia by Ian Frazier. I'm sure you have your own. So here's wishing you a belated Happy Train Day. Catch a bookish train soon. --Robert Gray, contributing editor, Shelf Awareness

In this Issue...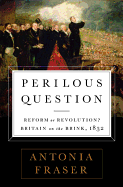 A surprisingly thrilling account of Britain's reform of the House of Commons in 1832.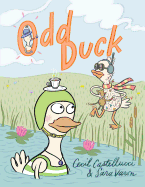 A graphic novel about two friends who realize that their oddities are part of what attracts them to each other.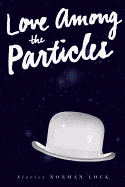 A masterful collection of short fiction by a writer discovered by Philip Roth who transcends his roots in experimental fiction and reveals a perfect ear for language.
Review by Subjects:
Fiction ⋅ Mystery & Thriller ⋅ Biography & Memoir ⋅ History ⋅ Sports ⋅ Children's & Young Adult
From Garden District Book Shop
Upcoming Events
Reader Meet Writer - New Virtual Events
06/02/2020 - 11:45AM
Tuesday, June 2nd 4PM Our next author in the Okra Pick series is Ruby McConnell. Ruby will be talking with us about her book, Ground Truth: A Geological Survey of Life and answering your questions. Ruby is one of many authors we'll be bringing to your living room. Ruby McConnell is a writer, geologist, and adventuress whose work focuses on nature, the environment, and the relationship between landscape and the human experience. Her experiences as a...
Virtual Happy Hour - Skye Jackson & Ben Aleshire
06/04/2020 - 5:00PM
It's Happy Hour! 5-6PM Welcome to Virtual Happy Hour, this week poets Skye Jackson and Ben Aleshire will be joining us to discuss poetry, traveling, NOLA, and anything else that comes to mind as we unwind with a drink and some good conversation. So, grab a cocktail and join us on our Facebook page for this Live event. https://www.facebook.com/GardenDistrictBookShop/
Book Candy
Literary Salons; Book Wine Glass Charms; Books About Siblings
Flavorwire conducted a brief tour of "some of history's most famous literary salons."

---
Gwyneth Rees, author of My Super Sister, chose her "top 10 books about siblings" for the Guardian, noting that "real sibling relationships are complex and strong positive and negative emotions can exist simultaneously and it is therefore no wonder they are such fantastic material for fiction."

---

Kate Pankhurst, author of The Ghostly Guinea Pig: Mariella Mystery 1, picked her "top 10 young detectives" for the Guardian.

---

Cheers! EssenTiles are "choose your books Scrabble tile wine glass charms being sold on Etsy.

---
Richard Tuttle's "incredible one-of-a-kind bindings for classic books" were showcased by Flavorwire. "I make literary artifacts," he said. "They are designed to pull books down off the shelf and display them in the salon, gallery or home as if they were works of art, which, of course, they are."

---
The Sling Wall Shelf by Weena Lee "has five different lengths of sides and tilts easily depending on the weight and the shape of stored items," Design Milk reported.

The Writer's Life
Dwayne Ballen: Autism's Appreciation for the Moment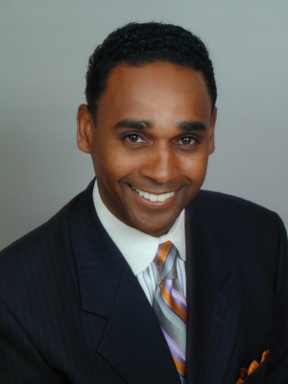 Dwayne Ballen is a television journalist whose broadcast résumé includes CBS Sports, the ESPN networks, the Golf Channel, Fox Sports, USA Network and TNT's NBA Playoffs coverage. He has been a contributor to NPR and the Fox News Channel. His book, Journey with Julian (Strebor Books, $12 paper), is the story of his family's experiences with autism and what their oldest son, Julian, has brought to their lives.
Julian has opened up a world of his interests to you, reminding you that "there are myriad ways to experience happiness." Would you expand on that?
At some point, in Julian's early adolescence, I realized that getting into his world, and therefore closer to him, meant I had to open myself to another way of thinking about things I previously may have thought of as belonging to a specific stage of life. For instance, I never considered that Disney animated movies would hold such prominence in the life of my son at age 19, that I would be pondering the life lessons each movie has to offer. Yet, just a few weeks ago Julian was explaining to me how each one has given him something to use in his day to day life. According to Julian, The Lion King is about the importance of family and always being there for each other. The Princess and the Frog reminds us that belief in yourself and holding on to your dreams can take you a long way. The Sword and the Stone reaffirms what personal courage, in whatever form it may be, can help you accomplish. Julian has one for almost every one of Disney's animated movies.
On a recent walk through our neighborhood Julian stopped near a small creek and started telling me about the beaver, or maybe it was an otter, that he'd seen a few days earlier. He wanted to wait, in hopes of another sighting. We stood there for about 15 minutes, as he talked about all manner of creatures, and finally the otter, or the beaver, appeared! Julian was ecstatic. All I could do was smile as I thought how this very simple scene brought such joy to my son. That was happiness. Moments like that, and there have been many, have made me come to appreciate the brilliance of simply being alive and enjoying each day that is given to us.
The point is, he's helped me to appreciate that success and happiness can take many forms. When he played violin in his first middle school recital, it was a triumphant moment for Martina and me--he had reached the point that allowed him to focus and learn enough to participate in the group endeavor. That was clearly an example of success.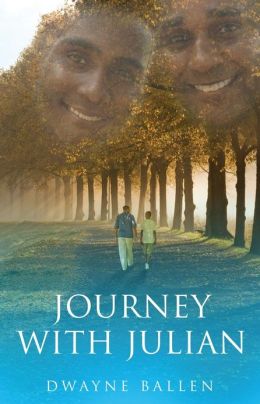 You say, "If we all could bring the passion, knowledge and joy to our endeavors that Julian has for his favorite subjects, I suspect we'd all be a little happier." What can we learn from Julian here?
He brings unalloyed enthusiasm to his pursuit of learning and sharing about his community of interests--animals, Disney animated movies and mythological creatures. No matter how many times he has discussed something related to one of these topics, it always seems like the first time when you inquire about them. Most times you don't have to ask; Julian will, happily, start the dialogue. Martina and I have lost count of the number of times we heard his excited laughter coming from a distant room, followed by, "Mom, Dad come look at this!" Sometimes it is something he's shown us many times before, other times it could be the discovery of a new resource for learning about animals--the Africa cam on the National Geographic website, a funny moment in a Disney movie, a picture of the mythological creature Chupacabra--no matter what it is, Julian's appreciation for the moment is always evident. That is something, I hope, we all can employ in our day to day lives. Enjoy the wonderment of each day, because if you pay attention amazing things happen with little fanfare. You just have to learn to recognize and appreciate them. At the end of each day ask yourself what special moments you experienced that day. If you can't identify any, then you're not really paying attention to the beauty, privilege and fun of being alive. Without ever verbalizing it in any specific manner, Julian gets that.
You write about a woman giving you and Julian a disapproving look when he embraced you. How can people be educated about different ways of being?
We should all be more aware of the importance of expanding our respective worldviews. When you "look," take a moment to make sure you "see." If you don't understand, then at least recognize that you have come upon a moment of happiness, and that is never a bad thing. A smile and nod will go a long way in helping you process what you're witnessing. Turning away does no service to you or to anyone else. It's about enlightenment and appreciating the different paths that others are on. I actually think it is okay to stare, it's natural. What people should consider is when they find themselves staring, why not initiate a short conversation? It is amazing what can happen when people take a moment out of their day to engage with someone new.
Father's Day is coming up. Do you have any words particularly for men with an autistic child?
There is no way around it: hearing the words, "Your child has autism," can shake you to your core. Our society has us conditioned to recognize certain "universal" markers of success--doing well in school, graduating near or at the top of your class, being a social leader, going to the right college, getting a great job with a good salary, etc. We raise and expect our children to follow this formula. Accepting that your child's pathway will be different from those traditional societal dictates is not easy. But you must come to the understanding that it is not about you, much less greater society. It is about that amazing child who lives in a special world that you have to gain access to in order that they may live a happy and fulfilling life. On their terms, not yours.
That doesn't mean you still can't have dreams for and expectations of your child; I do, they're just different. For Martina and me, Julian's upcoming graduation from high school will be a major accomplishment, one worthy of a grand celebration. You see, just a few years ago we sat in a room with education professionals who told us he could never get a high school diploma, just a certificate of attendance. We remind him every day just how proud we are of him and how great he's doing. Those daily affirmations give him such a lift that it makes my heart skip a beat. Just as he conquered that mountain, I know he can do the same, in his own way, with others. As dads of children with autism consider their station on Father's Day, I hope it is with a sense of pride and honor to be parent to that child. Remember, it's not about you, it's about them.
How can we access the deep reservoir of talent and resources autistic people have?
We could start with some mental conditioning on our part; let's not just look at them for what needs they have but also for what they have to offer. There are some incredibly creative persons in the autism community. Let's find ways to make the work arena more flexible and accessible for them; in turn we may receive the next great idea in technology, a new way of approaching some age-old problem, the next big animated movie.... With all the pressing issues this world faces, we need "all hands on deck," and some of the most talented, though maybe unconventional, may very well belong to persons with autism. This idea is gaining some traction. In my book I reference the Danish innovator Thorkill Sonne who has been recognized by the World Economic Forum for his efforts in finding a way to connect the talents and abilities of persons with autism with the broader world. Over the last year, through speaking engagements, I've met a number of business leaders thinking this way. It can be done, it has to be done. As Julian puts things to me sometimes, "Dad, what if...." --Marilyn Dahl, editor, Shelf Awareness for Readers

Book Reviews
Fiction

Bellevue Literary Press, $14.95, paperback, 9781934137642
Ecco, $13.99, paperback, 9780062203830
Bloomsbury, $26, hardcover, 9781620401200
Algonquin, $14.95, paperback, 9781616200541
Grove Press, $25, hardcover, 9780802119995
Mystery & Thriller
Putnam, $27.95, hardcover, 9780399159312
Mulholland, $25.99, hardcover, 9780316216791
Biography & Memoir
Crown, $26, hardcover, 9780770435578
History

PublicAffairs, $29.99, hardcover, 9781610393317
Sports
Crown, $25, hardcover, 9780770437183
Children's & Young Adult

First Second, $15.99, hardcover, 96p., ages 6-up, 9781596435575
Clarion, $14.99, hardcover, 48p., ages 6-9, 9780547838144
Simon Pulse, $16.99, hardcover, 288p., ages 14-up, 9781442421622
--- SPECIAL ADVERTORIAL OFFERINGS ---

Leafy Critters

by Yvonne Lacet

Dear Reader,

Isn't nature full of magical surprises? When I take a walk in the woods, I like to gather some of the interesting things I find. Back in my studio, these natural materials turn into creatures. You never know what the found objects can transform into!

As you look through the pages of LEAFY CRITTERS, you'll see how your imagination can turn pieces of nature into different things you recognize. See which animals catch your eye and create them yourself! Or make something completely new.

I hope you enjoy the exploration as much as I do. LEAFY CRITTERS has been called "a program in a book"; perhaps you'll be inspired to use it for a spring or summer (virtual?) story or activity time too!

Email hello@bluedotkidspress.com to enter to win a free copy.

Imaginatively yours,
Yvonne Lacet
www.bluedotkidspress.com/leafy-critters

One of The Most Astonishingly Unconventional Children's Books of 2020
--100 Scope Notes/School Library Journal






PUBLISHER:
Blue Dot Kids Press

PUB DATE:
Available Now

ISBN:
9781733121224

AGE RANGE:
3 and up

PRICE:
$16.95
Middle School's a Drag, You Better Werk!

by Greg Howard

Dear Reader,

When I was twelve years-old, I "started a business" called The Anything Shop. My "office" was the storage/laundry room off of our carport where my dad stored a big oak desk that I claimed as my world headquarters.

That memory was the springboard for MIDDLE SCHOOL'S A DRAG, YOU BETTER WERK! and the character of twelve-year-old Mikey Pruitt, kid entrepreneur and President, Founder, and CEO of Anything, Inc. All of Mikey's business ideas have failed, but he never gives up. He's always sure that his next business idea will be the big one. When Mikey meets a thirteen-year-old aspiring drag queen who's looking for an agent, the Anything Talent and Pizzazz Agency is born.

While building his new business, Mikey navigates social land mines at school as a kid who knows he's gay but is afraid to come out and be himself.

Email greg@greghowardauthor.com to enter to win a free copy. I hope you enjoy Mikey's journey.

Don't be afraid to sparkle!

Greg Howard
www.greghowardauthor.com






PUBLISHER:
G.P Putnam's Sons Books for Young Readers

PUB DATE:
Available Now

ISBN:
9780525517528

TYPE OF BOOK:
Middle Grade Fiction

AGE RANGE:
10 and Up

PRICE:
$16.99