From the Shelf
More Fall Books: South Africa, North Carolina, India...
Here's another installment (part 1, part 2) listing some of the books we're looking forward to this fall:
A House in the Sky by Amanda Lindhout and Sara Corbett (Scribner, September 10). A memoir from a young, adventurous reporter who spent 15 months captive in Somalia--chained, starved, abused--and who turned her story into one of forgiveness and compassion.
Identical by Scott Turow (Grand Central, October 15). Identical twins Paul and Cass Giannis, and the complex relationships between their family and their former neighbors. Paul's mayoral race coincides with Cass's release from prison 25 years after confessing to the murder of his girlfriend. Vintage Turow.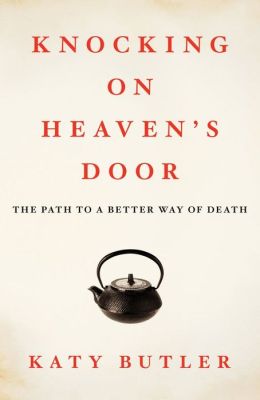 Knocking on Heaven's Door: The Path to a Better Way of Death by Katy Butler (Scribner, September 10) Butler explores the line between saving a life and prolonging a dying with these accounts of her parents' very different deaths--one protracted and agonizing, the other met head-on.
The Lion Seeker by Kenneth Bonert (Houghton Mifflin Harcourt, October 15). An epic coming-of-age story set in South Africa, where Isaac Helger is burdened with his mother's expectations for moving the family out of a Johannesburg slum and bringing her sisters out of Lithuania before World War II. Brutal, searing, mesmerizing.
Local Souls by Allan Gurganus (Norton, September 23). Gurganus returns to his mythological town of Falls, N.C., with three novellas. Adultery, incest and obsession are limned in Gurganus's elliptical style; his sleight-of-hand brings surprises at every turn.
The Lowland by Jhumpa Lahiri (Knopf, September 24). Two brothers, a brilliant woman haunted by her past, a family saga set in India and the U.S. Jhumpa Lahiri is, simply, always brilliant.
Making Masterpiece: 25 Years Behind the Scenes at Masterpiece Theatre and Mystery! on PBS by Rebecca Eaton (Viking, October 29). For more more than 25 years, Rebecca Eaton has presided over PBS's Masterpiece Theatre. She interviews many of the writers, directors, producers and other contributors and shares personal anecdotes. Catnip for Masterpiece fans. --Marilyn Dahl

In this Issue...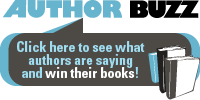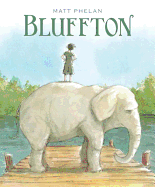 An inspiring graphic tale of blossoming talent and friendship starring a young Buster Keaton, who summered in Bluffton, Mich.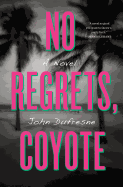 Southern raconteur John Dufresne's fifth novel is a fresh Florida crime story of edgy villains and an endearingly persistent detective/therapist.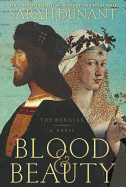 An engrossing, smart and subtle novel about one of the most fascinating families in history--the infamous Borgias.
Review by Subjects:
Fiction ⋅ Mystery & Thriller ⋅ Science Fiction & Fantasy ⋅ Graphic Books ⋅ Biography & Memoir ⋅ History ⋅ Essays & Criticism ⋅ Religion ⋅ Children's & Young Adult

From Garden District Book Shop
Upcoming Events
Joanna Guest: Folded Wisdom: Notes from Dad on Life, Love, and Growing Up
05/23/2019 - 6:00PM
Thursday, May 23rd 6-7:30PM Folded Wisdom is an inspirational testament to the depth of a father's love for his children, and an intimate look into beautiful, raw, human communication. Within the pages of this book, Joanna Guest shares the insightful notes her father drew for her and her brother Theo every day for nearly 15 years. For her entire childhood, Joanna's father, Bob, had a ritual: wake up at dawn, walk the dog, and sit down at the kitchen table with a blank pad of paper and plenty...
R. D. Roldan - A Blind Man and his Monkey
05/28/2019 - 6:00PM
Tuesday, May 28th 6-7:30PM In Medellin, Colombia, during the time of Pablo Escobar, 15-year old Joe Cardenas is forced to deal with the sudden suicide of his best friend, Alex Cuevas. An early morning call in December of 1981, sets Joe off on a quest to understand what led Alex to take his life. The truth Joe discovers threatens the lives of everyone he knows, as he faces Cartel-connected enemies determined to hide powerful secrets. Armed with nothing but his ingenuity and blind loyalty...
Book Candy
Dumbledore's Words of Wisdom; Fictional Dynamic Duos
What would Dumbledore do? The Huffington Post offered 10 comforting words of wisdom from Albus Dumbledore, who "always knows the right thing to say when we're feeling sad or confused about things that are happening around us."
---
Offering a "mini syllabus for, like, life," Buzzfeed recommended "21 books that will teach you something important."

---
Elizabeth Wein, author most recently of Rose Under Fire, chose her "top 10 dynamic duos in fiction" for the Guardian.

---
Diagnosis: terminal bibiliophile. Lit Reactor found "7 horrifying ailments named after literary characters."

---
"10 literary authors you didn't know wrote science fiction" were revealed by Flavorwire.

---
Latest design trend: The writing's on the wall. Apartment Therapy toured several living spaces that are "great examples of custom projects that celebrate the written word. Who says cursive writing is a lost art?"

The Writer's Life
Book Brahmin: Peter Stenson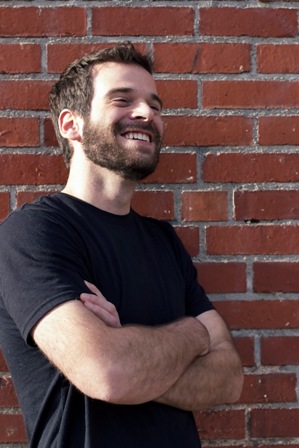 photo: Robbie Lane
Peter Stenson received his MFA from Colorado State University in 2012; his stories and essays have been published in the Sun, the Bellevue Literary Review, the Greensboro Review, Confrontation, Post Road, Fugue, Harpur Palate, the Pinch, Blue Mesa Review and elsewhere. His debut novel, Fiend (Crown July 9, 2013), gives a fresh twist to the zombie apocalypse, with meth addicts as the unlikely survivors contending with hordes of the undead. Stenson is a recovering addict and has been sober for 10 years. He lives with his wife and daughter in Denver.
On your nightstand now:
Being reared in the Sesame Street Generation, I'm a reader who likes to be working his way through two books at the same time. Call it ADD. Call it matching mood to reading material. Really, I have no idea, only that inevitably, when I'm attempting to read a single novel at a time, my mind wanders. So right now, I'm reading Philipp Meyer's The Son and George R.R. Martin's A Game of Thrones. Meyer's ability to add beauty to violence is unparalleled (except, of course, by Cormac McCarthy), as is Martin's gift of creating the most intricate alternative worlds since Tolkien.
Favorite book when you were a child:
I have a four-month-old daughter. She's our first. The moment my wife told me she was pregnant, I pretty much ran from the bathroom straight to the bookstore (side note to expecting fathers: this was not a good reaction). I bought Steve Kroll's The Biggest Pumpkin Ever. It's about two field mice who, unknown to one another, nurture the same pumpkin. I remember the intense anxiety I felt as a child about what would happen when the other found out, and what the fate of the pumpkin would be (win the village contest or be carved into a massive jack-o-lantern). And, still, 30 years later, reading it to my daughter made my chest all sorts of tight.
Your top five authors:
I've always felt that music heads are much better at the top five questions than writers (top five albums, top five guitar solos, top five bass riffs, etc.). I feel like writers are a bit reluctant to actually commit to the listing of greatness, as if somehow ranking them shows our literary heroes/influences too much, or maybe out of a sense of guilt for those left off. With that said, I would have to say Lawrence Durrell's Justine has been my favorite novel over the past 15 years. It's the one book I can restart as soon as I finish it. Nabokov's playfulness with words makes me sincerely happy. I want somebody to read Cormac McCarthy's prose to me when I'm on my deathbed. The final scene of James Baldwin's Sonny's Blues is the most magical bit of writing I've ever come across. And nobody knows the complex darkness of humanity like Dostoyevsky.
Book you've faked reading:
I've read a little of all of Jonathan Franzen's books, yet haven't finished a single one (lied about each). Something about his overindulgence in internalization makes me want to die. And I still haven't finished a book by James Joyce. I find them maddening; I'm simply not smart enough.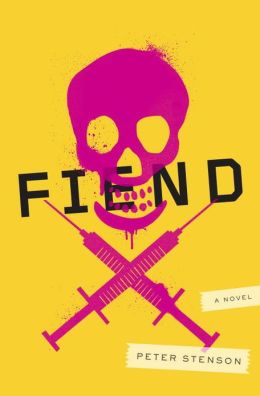 Book you're an evangelist for:
I've been a fan of Stephen Elliott for a while now. I think in his memoir, The Adderall Diaries, something clicked, and it came out with so much energy, so much passion, so much pathos, while also being clean and full. It's absolutely phenomenal. I tell everyone to read it. On a very different note, the same is true for Ernest Cline's Ready Player One. This book is obviously a major hit, so my evangelizing is usually pointless, but I do it nonetheless. It is the one book over the last five years that I happily gave up my writing time to read.
Book you've bought for the cover:
Back when Borders was alive, I stumbled across James Boice's MVP. The cover showed a giant man dressed in a suit shaking hands with a smaller man (obviously an athletic draft of some sort). But both of their faces were blotched out with a large orange circle with the book's title. And the image on the cover was kind of done in a pixilated/pointillism style, also adding to the mystery. I didn't even read the back, just picked it up and walked to the counter (turned out to be a great read).
Book that changed your life:
In my late teens, I was walking around Minneapolis during my lunch break. I was working at a travel agency, living in a halfway house for recovering addicts and not really in love with life. I stumbled across a free book bin outside of a used bookstore. There was one book left: Herbert Gold's The Great American Jackpot. I read the book in a day. I loved it. I fell in love with San Francisco and with run-on sentences and with broken characters going to extremes because they'd messed up all of their other options (i.e., I fell in love with a fictionalized version of what I was going through). I'd always wanted to be a writer, but this book, serendipitously found, and read during a somewhat desperate time in my life, affirmed that desire, somehow making it a fact--I would be a writer.
Favorite line from a book:
As I mentioned earlier, Durrell's Justine is my favorite novel. So it's only fitting that my favorite line comes from its pages. Durrell writes, "These are the moments which are not calculable, and cannot be assessed in words; they live on in the solution of memory, like wonderful creatures, unique of their own kind, dredged up from the floors of some unexplored ocean." Not to sound corny, but I believe this line pretty much pinpoints that unnameable quality that makes up a person (soul or psyche or whatever the hell you want to call it) in a beautiful and profound way. This quote is tattooed along my left ribs (cool now, probably won't be when I get fatter and text tattoos become the lame equivalent to barbed wire tattooed around one's bicep in 10 years).
Book you most want to read again for the first time:
I've been meaning to reread Dennis Cooper's The Marbled Swarm for the past two years. The book haunted me--the language, the perverse desires, the absurdity that for some reason seemed anything but. I was blown away by this novel. It wouldn't leave my mind for months. Which, when I think about it, is probably why I haven't reread it yet (not sure I want my dreams once again plagued by the nightmares of people living in hollow rooms behind my walls).

Book Reviews
Fiction

Random House, $27, hardcover, 9781400069293
Other Press, $15.95, paperback, 9781590515686
Mystery & Thriller

W.W. Norton, $25.95, hardcover, 9780393070538
Science Fiction & Fantasy
Ballantine, $28, hardcover, 9780345540645
Crown, $22, hardcover, 9780770436315
Graphic Books
First Second, $17.99, paperback, 9781596432635
Biography & Memoir
Doubleday, $26.95, hardcover, 9780385536264
History
Bloomsbury, $35, hardcover, 9781608199846
Essays & Criticism
Reaktion Books, $35, hardcover, 9781780230832
Religion
Random House, $27, hardcover, 9781400069224
Children's & Young Adult

Candlewick, $22.99, hardcover, 240p., ages 9-12, 9780763650797
Houghton Mifflin Harcourt, $18.99, hardcover, 80p., ages 9-up, 9780547503509
--- SPECIAL ADVERTORIAL OFFERINGS ---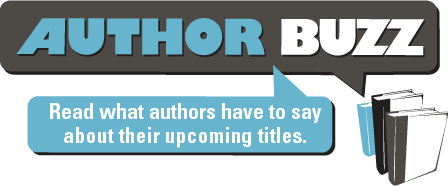 Dear Reader,

I receive emails regularly from readers who love the dynamic between my heroines and their friends. I've been blessed to have a tribe of women who inspire these supporting characters, making them a huge part of the subplots. This has led to them demanding stories of their own and Gretchen has been screaming for hers for a long while. I'm so incredibly excited for you to read her story as it's been a long time coming.

Please write to 1001DarkNights@gmail.com to win one of five copies.

Enjoy,
Corinne
www.1001darknights.com/authors/collection-six/corinne-michaels-evermore
www.corinnemichaels.com




Publisher:
Evil Eye Concepts, Inc.

Pub Date:
February 26, 2019

ISBN:
9781948050913

List Price:
$2.99

Dear Reader,

Did your mother hide the cookies? (Mine hid everything sweet and my aunt's scale lived in the kitchen entryway.) Naturally, food ruled my life. In Waisted, Alice and Daphne harbor the same secret: obsession with their weight overshadows concerns about their children, husbands, work—and everything else of importance in their lives. Scales terrify them. But when they're chosen for a documentary about women and their bodies—an endeavor that promises healing—they instead find themselves in a terrifying lock-down.

I'm giving away five books. Write randy@randysusanmeyers.com
with the subject line 'I want to win WAISTED' to win!

Randy Susan Meyers
www.randysusanmeyers.com




Publisher:
Atria Books

Pub Date:
May 21, 2019

ISBN:
9781501131387

List Price:
$27.00