From the Shelf
John Sandford: Thrills, Chills and Wit
I'm a big fan of John Sandford's thrillers, both the Lucas Davenport Prey books and the Virgil Flowers novels. After reading the newest Flowers, Storm Front (Putnam), I had the opportunity to ask Sandford a few questions.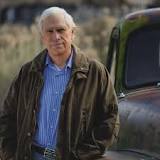 Is he running out of title ideas, after 23 Prey books and 7 Flowers? No, Sandford said, because Storm Front came from his editor, Neil Nyren. "I'm not good at titles--I might go with Virgil Flowers Gets Laid, but Neil might hesitate to consider that... I don't know how Neil finds them; I suspect he'd tell you there's a scientific process, but in reality, he probably sits in his chair and mutters to himself, as if he's tasting different varieties of cheese...."
Virgil is a womanizing fisherman who writes for outdoor magazines and Vanity Fair--interesting variations on the former-military-cop-turned-detective trope. Sandford noted, "Most thriller cops have limited life-styles and strong prejudices. In my contact with real cops, I found that was often not the case--they had extensive hobbies or other interests outside the job." The two characters, Flowers and Davenport, are quite different, "a matter of literary engineering: Davenport is very intense and focused; Virgil is laid back to the point that he forgets his gun. Yet their styles overlap, and Virgil's overall style is just as effective in clearing crimes as is Davenport's."
The Flowers books can be dead funny, a bit more than the Prey series. Sandford said that it's for relief: "I have a hard time wading through a lengthy book that is just one terrible thing after another. I think better writers try to portray their characters as people who might be real--and real people are all over the place, when it comes to what they do in their daily lives… And even in the most intense jobs, funny things happen."
John Sandford's books are eminently enjoyable--characters, tension, plot and wit never let you down. --Marilyn Dahl, editor, Shelf Awareness for Readers

In this Issue...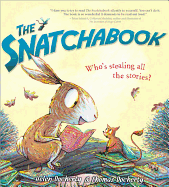 A whodunit features bedtime reading as a ritual to be revered, and a thief who just wants to share in the fun.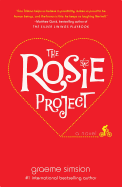 A romantic comedy with a few twists, like genetics research and Asperger's, that is tender and sweetly funny.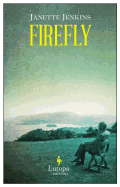 In her American debut, British novelist Janette Jenkins re-creates the final act of Noël Coward's life as he reminisces about his loves, his work and his friends.
Review by Subjects:
Fiction ⋅ Mystery & Thriller ⋅ Biography & Memoir ⋅ Essays & Criticism ⋅ Performing Arts ⋅ Children's & Young Adult

From Garden District Book Shop
Upcoming Events
Virtual/Zoom Event: Melissa Ginsburg in Conversation with Laura Lippman: The House Uptown
04/13/2021 - 6:00PM
Tuesday, April 13th 6:00-7:00PM CT Melissa Ginsburg in conversation with Laura Lippman, discussing her book, The House Uptown. This event is free, however a ticket is needed. Get Tickets Ava, 14 years old and totally on her own, has still not fully processed her mother's death when she finds herself on a train heading to New Orleans, going to stay with Lane, her grandmother whom she's never met. Lane is a well-known artist in the New Orleans art scene. She spends most of her...
Garden District Book Shop Book Club
04/14/2021 - 6:00PM
Join us for the discussion the second Wednesday of every month. New Members are always welcome. Purchase book in-store for a 20% discount. Beginning in June book club meetings will be virtual.
Virtual Happy Hour - Kelly Harris-DeBerry
04/16/2021 - 5:00PM
It's Happy Hour!! Join us as we celebrate National Poetry Month with poet Kelly Harris-DeBerry as we talk books, poetry, sound making, and more! The 2nd edition of Kelly's poetry book, Freedom Knows My Name will be available soon! Mix a drink and join us for this interactive live-streaming! This event will stream live on Facebook: https://www.facebook.com/GardenDistrictBookShop/ and YouTube: https://www.youtube.com/channel/UCE_bC6Cv_VnbDrqqN1OhnCw
Book Candy
Books About Paris; Books That Will Change Your Life
Lisa Appignanesi, author of Paris Requiem, chose her "top 10 books about Paris" for the Guardian, noting that it "has been a city of memory and myth for me. Oddly angled sights and childhood smells live side by side with that dream city built up of the words of novelists and poets."

---
Buzzfeed suggested "35 childhood books you may have forgotten about."

---
Need a little inspiration? Buzzfeed gathered "14 Rumi quotes that will motivate you to follow your dreams" and "32 books that will actually change your life."

---

"Happy families all LOL alike..." Leo Tolstoy's Anna Karenina is explained in GIFs by the N.Y. Daily News Page Views blog, which recommended this capsule version of the "classic novel of morality and society whenever you need to prepare for a fancy intellectual party, freshen up the literary references in your OkCupid profile, or just convince your parents that the $120,000 they spent on your English degree wasn't a waste."

---

Flavorwire unveiled "11 ingenious bookshelves made from unusual repurposed items."

---
Dutch artist Dewi van de Klomp created an "amazing melting bookshelf... that changes shape depending on its contents."

The Writer's Life
Monique Brinson Demery: Searching for the Dragon Lady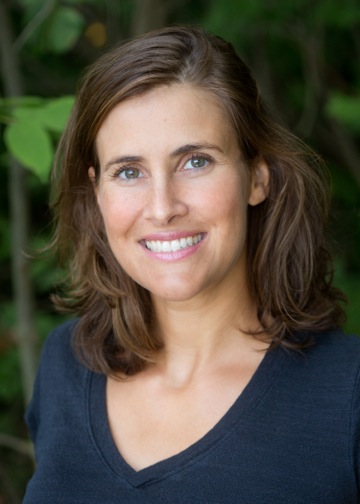 photo: Jessica Tampas Photography
Monique Brinson Demery's fascination with Madame Nhu began when, as a little girl, she first saw Larry Burrow's 1962 iconic photo of her "with piles of black hair and lacquered finger nails," in a form-fitting traditional Vietnamese dress, holding a black .38 pistol--the same image that appears on the cover of Demery's biography of the former First Lady of South Vietnam, Finding the Dragon Lady. That initial attraction to Madame Nhu's glamour gradually evolved into an awareness of the problem attractive, intelligent women married to powerful men still face today: What is the proper mode of conduct for a political leader's unelected spouse if she refuses to be her husband's "safe" accessory?
Demery received a Master's degree in East Asia Regional Studies from Harvard University. Her initial phone interviews with Madame Nhu in 2005 were the first granted to any Westerner in more than 20 years.
How would you describe your friendship with Madame Nhu?
My relationship with Madame Nhu began in 2005 and ended in 2011 when she passed away. It was through conversations and interviews over the phone (in French) and, at the end, through e-mail messages--but we never met in person. Madame Nhu set up elaborate schemes to meet in Paris, "very discreetly," as she put it, but she stood me up each time. The only way I was able to make sense of her conflicting behavior--saying she wanted to meet me and then staying home--was by sympathizing with how difficult it must have been for Madame Nhu to appear as a fragile old woman, or worse, as an ordinary one. She preferred to remain a mystery.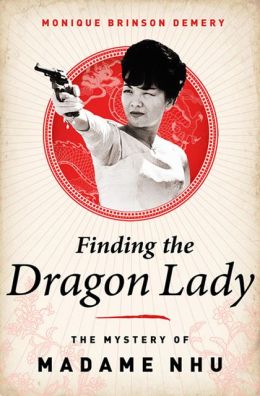 The iconic image of her is the one on the book's cover, in which she wears a tight-fitting traditional dress and aims a gun. Can you explain why that photo still generates such a powerful effect?
If I knew nothing of Madame Nhu and was passing by the book in a bookstore, I would definitely do a double take--which is certainly the purpose of a provocative cover. That image draws people in to the seductive, dangerous image of Madame Nhu, but does so by leaning heavily on the Dragon Lady stereotype--a Western construct. My hope is that what is on the inside of the book peels away that imposed caricature of her and reveals the woman beneath the image.
Stanley Karnow mentions her décolletage and imperious manner in his Vietnam book. Edward Lansdale, more sympathetic, said in an interview that she was a warm, caring woman "well-trained in all the feminine arts" but underappreciated by her husband and family. What factors contributed to these conflicting, but ultimately limited, views about Madame Nhu?
As you correctly point out, the descriptions of Madame Nhu by both Karnow and Lansdale are both oversimplistic and neither one captures the full spectrum of Madame Nhu. I don't want to make the same mistakes. Instead, I really do think that the best approach for me was to put Madame Nhu in her historical context.
The French colonial era was ending, and nationalist sentiment was taking off. What had once been a strict hierarchy in rural society was changing as it migrated to the cities, and emphasized different values, social change for women was butting heads against traditional gender roles. One great example of an obvious conflict within Madame Nhu were her social norms--she insisted on French at the dinner table while professing a hatred of the legacy of colonialism and encouraging Vietnamese women to follow her into forging their own nationalist identity.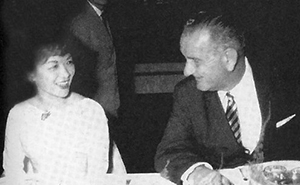 Back in the 1960s, even liberal American journalists sounded like traditionalists when they judged Madame Nhu. This reminds me of the press' ambivalence toward Hillary Clinton during her husband's administration. Was the '60s media's judgment based on racial and gender prejudices?
I do think that the prevailing attitudes in the media that forged Madame Nhu's legacy as a Dragon Lady were racist and sexist, although I don't think they set out to be. Again, it was a product of the times--and for Americans, Vietnam was so foreign and exotic that the mostly male media tried very hard to force Madame Nhu into a stereotype. By demonizing Madame Nhu, it made the American public confident that she was "other" and that they, the Americans, were the good guys and needed to rush in.
With the publication of Finding the Dragon Lady, do you think that Madame Nhu will be rehabilitated in the public eye?
My purpose in writing this book was not necessarily to rehabilitate or redeem Madame Nhu, but to expose the injustice of how other historians regurgitate the same old Dragon Lady tropes without examining who this powerful woman really was, and how she made an impact on Vietnamese and American history. I also wanted to personalize the story of the early years of the Vietnam War, and found that Madame Nhu was such a colorful character that she breathed life into the larger and very confusing story of just how we Americans found ourselves enmeshed in a decade of war, and why the legacy of Vietnam haunts us to this day. --Thuy Dinh, editor, Da Mau magazine

Book Reviews
Fiction

Simon & Schuster, $24, hardcover, 9781476729084

Europa Editions, $15, paperback, 9781609451400
Triquarterly Books, $18.95, paperback, 9780810152366
Overlook, $27.95, hardcover, 9781590201404
Mystery & Thriller
Cozy Cat Press, $14.95, paperback, 9781939816139
Biography & Memoir
Pamela Dorman/Penguin, $25.95, hardcover, 9780670025992
PublicAffairs, $26.99, hardcover, 9781610392815
Ballantine, $35, hardcover, 9780345526113
Essays & Criticism
Penguin Press, $26.95, hardcover, 9781594205163
Performing Arts
Riverhead, $27.95, hardcover, 9781594488221
Children's & Young Adult

Sourcebooks Jabberwocky, $16.99, hardcover, 32p., ages 3-6, 9781402290824
Balzer + Bray/HarperCollins, $17.99, hardcover, 400p., ages 14-up, 9780062216359
--- SPECIAL ADVERTORIAL OFFERINGS ---

A Poem Is A Firefly

by Charles Ghigna, illus. by Michelle Hazelwood Hyde

Dear Reader,

Sharing the wonder and joy of poetry with children has been my life's work! What fun it was to finally create this book so others could share that joy with the children in their lives. Our lovable woodland characters answer the question, "What is poetry?" by reciting little poems to show that poems are everywhere! Our eager young readers are left wanting to create poems of their own by finding comparisons all around them!

Enjoy A Poem Is A Firefly -- and here's to poetry!

Charles Ghigna
https://www.charlesghigna.com

"A charming ode for beginning young bards." --Kirkus Reviews






PUBLISHER:
Schiffer Kids

PUB DATE:
Available Now

ISBN:
9781984896322

TYPE OF BOOK:
Children's Poetry/Picture Book

AGE RANGE:
5-8

PRICE:
$16.99
---