From the Shelf
Chip Kidd: 'Failing Better'
For 26 years, Chip Kidd has designed book covers for Knopf--books such as Michael Crichton's Jurassic Park, one of the most recognizable covers in the world. Now he's created a visual guide to graphic design, for kids from 10 to 100, introducing "ideas that I didn't start considering until I was in college," he says. Here he discusses his thoughts about Go: A Kidd's Guide to Graphic Design (just published by Workman and reviewed below). Kidd lives and works in New York City.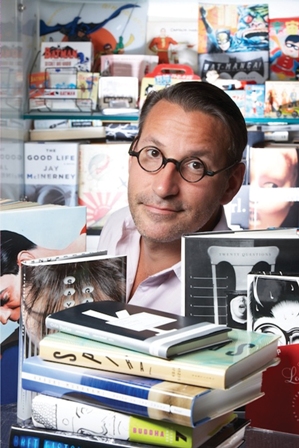 One of our favorite lines in the book is the statement, "Everything that is not made by nature is designed by someone."
Until you have to try to make some of this stuff, there's a tendency to think that it just sort of happens, or that you don't take into account you have to think of it or do it. This is sort of a side tangent, but after I wrote a book, I started thinking in terms of writing and critiquing: I don't think a critic is qualified to do something until they've tried it themselves.
On that same page, you point out that the milk carton's design was inspired by nature.
That's kind of hilarious. Let's make a milk carton that looks like a cow. It's considering the source of the material and following from there logically.
We liked that you admit your mistakes, such as the cover for The Shock of the New by Robert Hughes, the art critic.
My standing lecture for the last year has been called "Failing Better," one thing I didn't get into in my TED talk. That would be a completely different lecture to give, the importance of failure, and the importance of bouncing back from it. You have to look at it as an opportunity to do something better. That's very important in design. --Jennifer M. Brown, children's editor, Shelf Awareness
Click here to read our full interview with Chip Kidd.

In this Issue...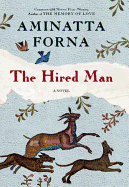 An English family moving into a small Croatian village awakens long-buried anger and secrets from the town's wartime past in this slow-fuse, suspenseful masterpiece.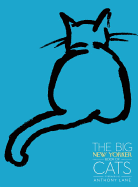 by Anthony Lane, foreword
A cat-centric collection from the New Yorker, with contributions by Anthony Lane, Haruki Murakami and Calvin Trillin.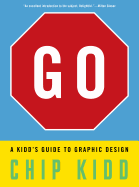 A graphic design guide that lifts the veil on a hidden world and gives kids the tools to navigate it.
Review by Subjects:
Fiction ⋅ Science Fiction & Fantasy ⋅ Biography & Memoir ⋅ Pets ⋅ Poetry ⋅ Children's & Young Adult

From Garden District Book Shop
Upcoming Events
Virtual/Zoom Event: Melissa Ginsburg in Conversation with Laura Lippman: The House Uptown
04/13/2021 - 6:00PM
Tuesday, April 13th 6:00-7:00PM CT Melissa Ginsburg in conversation with Laura Lippman, discussing her book, The House Uptown. This event is free, however a ticket is needed. Get Tickets Ava, 14 years old and totally on her own, has still not fully processed her mother's death when she finds herself on a train heading to New Orleans, going to stay with Lane, her grandmother whom she's never met. Lane is a well-known artist in the New Orleans art scene. She spends most of her...
Garden District Book Shop Book Club
04/14/2021 - 6:00PM
Join us for the discussion the second Wednesday of every month. New Members are always welcome. Purchase book in-store for a 20% discount. Beginning in June book club meetings will be virtual.
Virtual Happy Hour - Kelly Harris-DeBerry
04/16/2021 - 5:00PM
It's Happy Hour!! Join us as we celebrate National Poetry Month with poet Kelly Harris-DeBerry as we talk books, poetry, sound making, and more! The 2nd edition of Kelly's poetry book, Freedom Knows My Name will be available soon! Mix a drink and join us for this interactive live-streaming! This event will stream live on Facebook: https://www.facebook.com/GardenDistrictBookShop/ and YouTube: https://www.youtube.com/channel/UCE_bC6Cv_VnbDrqqN1OhnCw
Book Candy
Nobel Winner Alice Munro; Book Club Benefits
To celebrate literature's newest Nobel Laureate, the Guardian featured the "top 10 things you need to know about Alice Munro." And the Toronto Globe & Mail offered "10 reasons why Alice Munro is a genius."

---
"You still have to wait 44 days until The Hunger Games: Catching Fire hits theaters, but in the meantime you can think up your own scenes with your favorite characters, as Katniss, Peeta, Effie and Finnick are all getting the Barbie doll treatment," Entertainment Weekly reported.

---
Reading group members unite! Buzzfeed highlighted the "16 best things about being in a book club."

---
Who to believe? Flavorwire showcased "10 of literature's most unreliable narrators."

---
Amanda Palmer and Neil Gaiman singing "Makin' Whoopee" live. What else do you need to know?

---
Kate Spade New York is launching a line of book-inspired accessories and "book nerds with a big budget can splurge on... a bevy of new reader-friendly products in their Fall 2013 collection," the Examiner reported.

The Writer's Life
Ellen Stimson: 'In Love with this Whole Storytelling Business'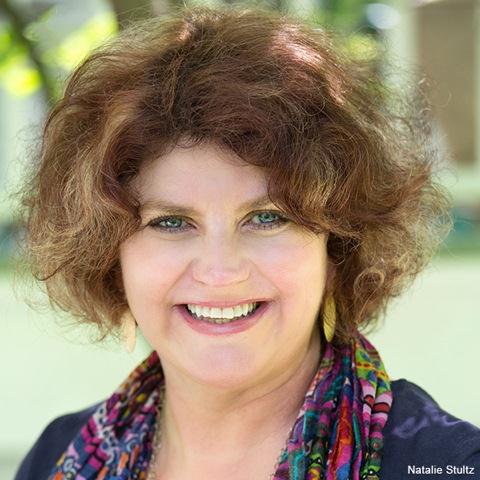 Everyone has had "the dream" while on vacation and asked: What if I lived here? Ellen Stimson answered with a resounding, life-altering: Yes! "I come from a long line of overreactors," she writes in her new book, Mud Season: How One Woman's Dream of Moving to Vermont, Raising Children, Chickens and Sheep, and Running the Old Country Store Pretty Much Led to One Calamity After Another (see review below).
Stimson and her family moved from St. Louis to a "quintessential New England town" in Vermont, bought a "perfect" old farmhouse that, "with just a few renovations... would be a start to our new, magnificent Vermont lives," and then sealed their idyllic fate by taking over the town's "Lovely Quaint Country Store," which soon became HQCS (Horrible Quaint Country Store). Did they live happily ever after in their Green Mountain paradise? Well, not exactly, but what kind of book would that make anyway?
Your opening line is: "Falling in love makes you do strange things." Do you think the experiences chronicled in Mud Season have changed that for you?
Are you kidding me? I still get big goofy crushes all the time. Right now I am in love with this whole storytelling business. As a result, I am going on a book tour, which, believe me, is not a thing regular normal people do. It is, however, a thing a girl who has always been drunk on booklove does with enormous pleasure. Two months in bookstores with book people? Get out! It's like winning the lottery.
You note that you "have always been able to see a way to build businesses." Would the phrase "love is blind" describe how that ability was shortcircuited by Peltier's country store?
Blind, bedazzled, deaf, drunk, bewitched--take your pick.
Everyone on vacation has thought more than once: "What if we lived here?" Your book describes what happened when you took that next step for real. Any advice?
Do it. The life of our family became in all ways bigger as we chased that dream. (You might want to skip the whole buying the beloved town monument thingy, however.)
"Vermont is a strange place. Being a 'real Vermonter' is important," you write. In the 1950s and 1960s, I grew up in a Vermont that was almost annoyingly "local," occupied by far more "real Vermonters" than flatlanders. So, what is a Vermonter now? To what extent is Vermont a state vs. a state of mind?
I thought I could be a Vermonter on my first trip here back in 1994. It felt like I'd come home. Of course, real Vermonters are calm and sensible. They would have never bought the store. They know better. They tend toward a wry view of those other zany Americans out there. Especially when they decide to move here.
Real Vermonters use only the words that they need. So if you're the source of gossip, it's probably pretty juicy. But they form a community. They will dig your car out of a snow bank or jump out of the truck to cut up a tree in the road without thinking twice.
Real Vermonters take the long view. You may be just sure you need that wood delivered today--right now! Hurry! This minute! Because there's this party and the lovely fire you are imagining after dinner is going to be great. But these folks know that you will need it for something else next week and so your breathlessness will not make your imagined emergency their priority.
On the other hand, if your power goes out in January and you are out of wood, they will dig themselves out of a blizzard to get you wood at four in the morning. The decorative fire might not have been important, but taking care of a neighbor's family in winter sure is. Vermonters may not just love pedicures or lipstick but, by God, they are reliable.
Vermont practically invented independent politics. So they may not like high taxes but you can damn well marry anybody you want, and if you are Dick Cheney, you might want to think twice about leaf peeping up here, since they likely indicted you for war crimes at town meeting. These are my people now, and I love them fiercely. (Even as I remain devoted to lipstick and pedicures and the occasional decorative fire in the library)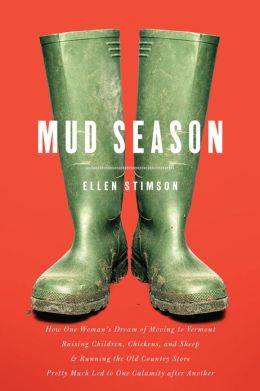 You often use the words "imagine" and "envision" in Mud Season when you recall getting ready to make important decisions. Then you deal with the consequences. Are dashed expectations a renewable resource for you?
I sort of see everything in life as either the wonderful or the horrible-that's-just-waiting-to-be-a-funny-story. I mostly tend to get something good one way or the other.
What are your favorite Vermont-themed reads?
The Yellow Farmhouse Cookbook is one of my very favorite cookbooks. "My" famous buttermilk biscuits actually came from there. (Shh... don't tell my kids.) Novels like Crossing to Safety, The Secret History and Songs in Ordinary Time all feature Vermont as a character, which make them richer experiences for me. And I love, love, love the old church cookbooks. I pick them up at book sales all the time.
If you could change one thing about Vermont--and I mean a wholesale, as-if-it-was-never-like-that-in-the-first-place aspect of the state--what would it be?
I would make spring come in April like it's supposed to. Easter egg hunts should happen amongst jonquils, not knee-deep snow, for God's sake.
What advice would you give to someone who's thinking about moving to the state, besides bring lots of money with them?
Vermont is perfect just the way it is. That's why you came here, remember? Love it. Don't try to make it more like where you came from. There are no streetlights but we have stars. Yes, those white houses with green shutters are restrictive. But that's why it looks like a New England postcard. Okay, maybe there is one exception. We could use a few more nail salons so I'd vote yes if you want to open one of those. Just sayin'.
You recently sold your next book, Good Grief!, to Norton. What's it about?
It's what comes next in our Vermont story. If Mud is about the unexpected (though entirely predictable in hindsight) consequences of pursuing your dreams with joy and humor, then Grief explores the unexpected (and completely unpredictable even with 20/20 hindsight) consequences of parenting teenagers through the same funny lens. Also, there are dogs, loons, occasional inappropriate peeing and tiny little housefires. I love surprises--and good thing, too. Having teenagers means you get surprises on a whole new level. I mean, you can't make this stuff up. I had one kid who jumped naked out of a window to get to a girl. Good Grief! is that moment right after you foolishly say, "What next?" --Robert Gray, contributing editor

Book Reviews
Fiction

Atlantic Monthly Press, $24, hardcover, 9780802121912
Europa Editions, $26.95, hardcover, 9781609451387
Faber & Faber, $26, hardcover, 9780865477735
Morrow, $25.99, hardcover, 9780062069184
Science Fiction & Fantasy
Tor, $25.99, hardcover, 9780765336330
Biography & Memoir
Countryman Press, $23.95, hardcover, 9781581572049
Farrar, Straus & Giroux, $30, hardcover, 9780374178482
Pets

Random House, $40, hardcover, 9780679644774
National Geographic, $14.95, hardcover, 9781426211584
Poetry
Simon & Schuster, $19.99, hardcover, 9781476712741
Children's & Young Adult

Workman, $17.95, hardcover, 160p., ages 10-up, 9780761172192
Algonquin, $16.95, hardcover, 256p., ages 8-12, 9781616202460
Capstone, $10.95, hardcover, 240p., ages 8-12, 9781434262196
--- SPECIAL ADVERTORIAL OFFERINGS ---

A Poem Is A Firefly

by Charles Ghigna, illus. by Michelle Hazelwood Hyde

Dear Reader,

Sharing the wonder and joy of poetry with children has been my life's work! What fun it was to finally create this book so others could share that joy with the children in their lives. Our lovable woodland characters answer the question, "What is poetry?" by reciting little poems to show that poems are everywhere! Our eager young readers are left wanting to create poems of their own by finding comparisons all around them!

Enjoy A Poem Is A Firefly -- and here's to poetry!

Charles Ghigna
https://www.charlesghigna.com

"A charming ode for beginning young bards." --Kirkus Reviews






PUBLISHER:
Schiffer Kids

PUB DATE:
Available Now

ISBN:
9781984896322

TYPE OF BOOK:
Children's Poetry/Picture Book

AGE RANGE:
5-8

PRICE:
$16.99
---