From the Shelf
Poetry Feed
For the better part of a week in mid-March, authors both acclaimed and emerging published stories on Twitter in the second annual Twitter Fiction Festival. Earlier this year, novelist Teju Cole drew special notice for employing his Twitter feed to publish a short story called "Hafiz," then again with his essay on immigration reform, "A Piece of the Wall." Buzzfeed Books ran the first scoop and then the second, and suddenly the story had become about so much more than literary experimentation.
The platform lends itself nicely to prose, much like serialized, Dickensian-era novels, but I often wonder if it weren't built for poets. Small presses, like T.S. Poetry, are cropping up, built around the social media wave, and I follow many poets on Twitter, where, poem or not, constraints on wordiness and context can conjure some of the most powerful images. I'm certainly not the only one taking interest in Melissa Broder's (@melissabroder) use of Twitter, which reads as delectably as her poems, her latest book being Scarecrone (Publishing Genius, $14.95). And Kevin Young (by the handle @deardarkness, after his superb collection) is another tweeting poet of whom I am very fond. His new collection, Book of Hours (our review and an interview are below), is now gracing bookstore shelves.
Young's latest trembles with the weight of grief, poems shaking against the void of those now absent as he confronts the death of his father.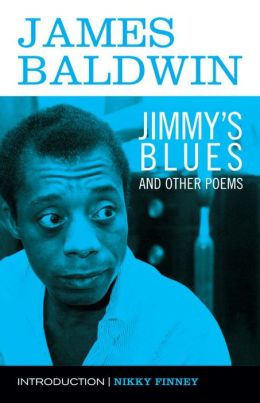 Poetry's strength often lies in its brevity. It makes me wonder if an agitator like James Baldwin would have been more widely regarded as a poet had Twitter existed in his prime. All of his published poetry now resides in a lovely new book called Jimmy's Blues & Other Poems (Beacon, $16), but his renown was shaped more by his lengthy essays and novels, poetic as they are. Now Twitter, like poetry, has become that accessible platform for experimentation, for discontent, for beauty, for breathlessness--such magnificent qualities in a medium! --Dave Wheeler, publishing assistant, Shelf Awareness

In this Issue...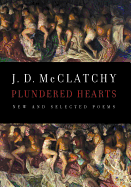 Passionate and intricate poems from an American architect of words.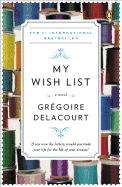 Winning the lottery forces a middle-aged Frenchwoman to face startling truths about the realities of her life.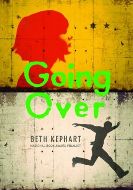 Two teens live on opposite sides of the Berlin Wall: Will one risk death so they can be together?
Review by Subjects:
Fiction ⋅ Biography & Memoir ⋅ Poetry ⋅ Children's & Young Adult

From Garden District Book Shop
Upcoming Events
SOLD OUT - Ticketed Event - Alison Roman in conversation with Chef Kristen Essig@ Hotel Peter and Paul, 2317 Burgundy, NOLA 70117: Nothing Fancy: The Art of Having People Over - A Cookbook
11/18/2019 - 6:00PM
Monday, November 18th 6-9PM SOLD OUT - Ticketed Event at Hotel Peter and Paul, 2317 Burgundy, NOLA 70117 Alison Roman in conversation with Chef Kristen Essig discussing her book, Nothing Fancy: The Art of Having People Over - A Cookbook. Alison will sign books afterward. This is a ticketed event at Hotel Peter and Paul, 2317 Burgundy, NOLA 70117. Chef Alex Harrell of Elysian Bar and Chef Bronwen Wyatt of Bacchanal will be making snacks from Alison Roman's new book, Nothing Fancy....
Laura Cayouette: The Family Secret (Charlotte Reade Mysteries #5)
11/21/2019 - 6:00PM
Thursday, November 21st 6-7:30PM After eighteen years of Hollywood life, Charlotte Reade is becoming a local in her family home of New Orleans. As an actor, Charlotte makes a living figuring out why people do what they do, but the theft of several random items at her fiance's gala fundraiser has her searching for motives. Why would anyone steal a diamond bracelet, a painting, a gift certificate, a Mardi Gras king's scepter, cigars, fine wine, and a Drew Brees signed football and jersey? Once...
Carolyn Sloan @ The Louisiana Children's Museum, 15 Henry Thomas Drive, NOLA 70124: Welcome to Jazz: A Swing-Along Celebration of America's Music
11/23/2019 - 11:00AM
Saturday, November 23rd @The Louisiana Children's Museum, 15 Henry Thomas Drive, NOLA 70124 11-12:30PM Get ready to swing and scat with Welcome to Jazz: A Swing-Along Celebration of America's Music from music educator and Welcome to the Symphony author Carolyn Sloan, with a heartfelt foreword by jazz musician and educator Nikara Warren, the granddaughter of renowned jazz pianist Kenny Barron. With interactive sound technology and vibrant, full-color illustrations, Welcome to...
Book Candy
How Reading Improves Everything--Except Maybe Dating
Aaron's Books, Lititz, Pa., highlighted the "top 10 ways reading improves everything."

---

"You overanalyze every word your significant other says, looking for meaning where there is none." The Huffington Post showcased "15 dating problems only avid readers understand," noting that "loving books can present a few unique conundrums for your love life."

---
Some "great unsung science fiction authors that everybody should read" were revealed by io9.
---
"In the Swedish tales of Pippi Longstocking by Astrid Lindgren, what is the name of Pippi's pet monkey?" The Guardian featured a "tales in translation quiz."

---
For music as well as book lovers, Page Views featured "20 books that Brian Eno loves."

---
The solid oak Deer bookshelf was "inspired by wild deer in the forest."

The Writer's Life
Kevin Young: A Song for the Dead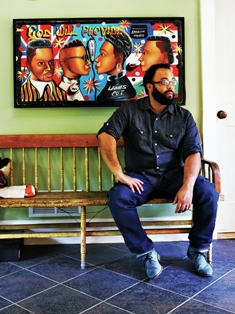 photo: Melanie Dunea
Kevin Young is the author of eight books of poetry and editor of eight others. His collection Ardency: A Chronicle of the Amistad Rebels won the 2012 American Book Award. The Grey Album: On the Blackness of Blackness won the Graywolf Nonfiction Prize, was a New York Times Notable Book for 2012, a finalist for the National Book Critics Circle Award for criticism, and winner of the PEN Open Award. He is Atticus Haygood Professor of Creative Writing and English and curator of literary collections and the Raymond Danowski Poetry Library at Emory University in Atlanta. Young's new book of poems, Book of Hours (our review is below), is an accessible, musical meditation on death, birth and the blues life can bring.
What early experiences drew you into poetry and the written word?
Looking back, there was a summer class I took and that's when I started writing. It was pretty early--I was 13 or 14. Before that I'd written little stories, but in this class we wrote poems, and that was just amazing for me. I started reading and writing what I could. I was living in Kansas so the bookstore lacked a lot of poetry. In a way, that was good because I picked up whatever was there and it gave me a broad view of poetry, then an eclectic one.
The poems in the Book of Hours have many themes, but the themes that pop out are death and grief and birth and joy. When did it become clear to you that the poems you were writing at the time would move in this direction?
I wish I had a dated time. I don't remember not writing them in the sense that after my father died, [I just wrote] for survival. You're not really trying to get some perfect thing down or even a poem. I didn't feel like writing at all. I certainly didn't feel like writing poems. Later I wrote the poems that were the odes of death and rebirth, poems about food. It was a way of talking about him and the hunger for larger things--odes to greens, odes to crawfish--all the foods from Louisiana where my parents are from and what I grew up eating. Then I returned to these moments and tried to capture what it was like in those days, weeks and years after he died. I don't know if I thought of writing a book of him, but I certainly wanted to get some of that stuff down. I find meaning in it. I think people do after grief.
Some of your past collections--To Repel Ghosts, for example--riff on your cultural heroes and almost speak through them. With Book of Hours, are we getting Kevin Young unplugged? Everything seems direct in your recent poems.
I think that as far as poems go, I specifically didn't want there to be an "I." I wanted it to be a "we" or "you," anything other than "I." I was writing about Basquiat, who I didn't know, but I seemed to know through his paintings. This is sort of inside out: I wanted there to be an "I," but I hope there is a "we" in the sense that we go through grief in different ways, at different times. I wanted that to resonate with people. I've been really honored to have people come up to me and say that's what happened as they read the book.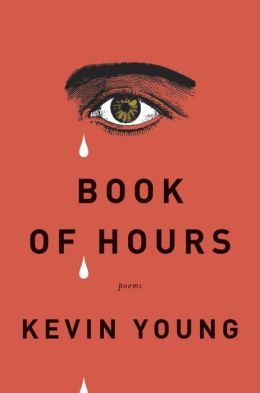 What does "the blues" mean for you? What are the blues in life and in poetry composition or art? What place does it have in your life?
Well, blues are a kind of map. They're a way of looking at the world and a record about it, that way of laughing that keeps you from crying. They're a way of trying to name a thing in order to get past it, as opposed to many other forms which are about glossing over it. It is really about going to the heart of the thing--not side-stepping it, but stepping through it and coming out on the other side.
There is a wonderful series of poems in the book addressed to your wife and child. What was it like to write these? I see some joy, but also some apprehension.
I think they came along the way. I was writing them as a kind of necessity. When your life changes, you want to write about it. I didn't know if they would ever become poems, but they seemed to, more and more. I love the language of pregnancy. It's like a whole other world. That was also part of the investigation of these poems--the pleasure of it, at least.
Later in the collection, in the poem "Pieta," you write, "I hunted heaven for him/ no dice." Are you talking about your father and his passing? How much of this poem is you shaking your fist at heaven, or are you just learning to accept?
That is a good question! I would leave it to readers to feel that out. I don't know if I totally know. I still feel so close to the poems. I think I was trying to understand the afterlife of grief, not just afterlife in the big sense. What does it mean a year or 10 years later, which it is now. There is a poem, for instance, about getting my eyes checked when no one in my life had ever done that. That's a crazy strange feeling, and the eyes become symbolic and that courses through the book. I was trying to wrestle with those facts and that questioning. Doubt is a part of faith. I also think the poems are interested in seeing everydayness as a kind of faith, and also memory, as in being faithful to someone's memory. There's a lot swirling around in there.
The last section of the Book of Hours seems like the place where you pull together the strands--the grief about your dad's death and the birth of your child. The language in that section is more simple and direct. How do you see that in relation to the rest of the poems?
I really wanted that last part to be resonant and musical--simple in the best sense, like a choir. I think pure and beautiful and clear are the sounds I wanted, natural and high, like reaching for a high note. They're kind of pastoral, which is kind of a natural balm which happens in grief.
I wanted them to have structure, and I thought a lot about an actual Book of Hours, which traditionally has hours of the day for prayer, so things are evening or morning. There is a lot of language that comes from the spiritual; the valley and the river, really large landscapes, meaningful places, some of the music I love and some of the feelings with wresting with grief. I wanted the voice to be muscular and something that wasn't talking about autobiography, but about self in the bigger sense.
There is a musicality to your voice. Sometimes people take poetry as this overly innate thing, but yours is blues-based. How do you develop that music to the line while keeping it simple?
If I knew, I'd try to do it more! I thought a lot about the line as a kind of music, and I really hope that came to fruition in this book. [I was] trying to create a song for the dead, but also for the future. What's great about music is that it's time-bound and also timeless. You hear a song you love and remember the moment you first heard it. Then, you hear it again. Poems do that, and they can do that over a longer period of time. I love that there are poems I read when I was 20 and that I liked but didn't know why, but now I know exactly why. We move through life and see different things at different moments, and that's the book I wanted to write. --Donald Powell, freelance writer
Book Reviews
Fiction

Penguin Books, $15, paperback, 9780143124658
Red Hen Press, $15.95, paperback, 9781597099721
Biography & Memoir
University of Chicago Press, $35, hardcover, 9780226134444
Poetry

Knopf, $28.95, hardcover, 9780385351515
Red Hen Press, $19.95, paperback, 9781597099660
Simon & Schuster, $25, hardcover, 9781476712772
Norton, $26.95, hardcover, 9780393240221
Knopf, $26.95, hardcover, 9780307272249
Farrar, Straus & Giroux, $23, hardcover, 9780374119027
Knopf, $26.95, hardcover, 9780385349819
Children's & Young Adult

Chronicle, $17.99, hardcover, 272p., ages 14-up, 9781452124575
Margaret Ferguson/FSG, $17.99, hardcover, 40p., ages 5-8, 9780374316990

Under Occupation
by Alan Furst
isbn:

9780399592300


Random House
November 26, 2019



an exclusive interview with
bestselling author Alan Furst

Although you are now considered America's preeminent author of historical spy fiction, you came to the genre almost by accident while living in France in the '80s. Would you please expand on this?
"I had written books before—not very good books, to tell you the honest truth. They say novelists don't come in until their 40s, and that was certainly true of me. I was able to write and publish books earlier than that, but really, they're not very good. And the other thing is, I didn't have what I call traction. That's a big word for me in writing. That's when you really know what you're doing and where you're going and how it all works. So there I was in Paris wanting to write a panoramic spy novel, and I wrote Night Soldiers, which is, I think, a very good book."

ALSO FEATURED ON THE
the big THRILL…
| | | | | |
| --- | --- | --- | --- | --- |
| | | | | |
BREAK THE SILENCE by D. K. HOOD: D. K. Hood's seventh book in the Kane and Alton thriller series, BREAK THE SILENCE, is hard to put down. Once you're caught in the web of Black Rock Falls, you won't want to extricate yourself until the perpetrator is revealed. Find out more here.
BLUE MOON by LEE CHILD: Once in a blue moon, things turn out just right. Unfortunately for Jack Reacher, this isn't one of those times. In the latest from New York Times bestselling author Lee Child, Reacher is in a heap of trouble. Read more at The Big Thrill.
EVERY STOLEN BREATH by KIMBERLY GABRIEL: Kimberly Gabriel was living in Chicago when in 2011, a series of "flash mob" attacks swept through a proclaimed safe part of the city—a little too close to home. So she did what every aspiring author would do—she wrote a young adult thriller about them. Find out more here.
RED SPECTER by ANDREWS AND WILSON: In the world of military thrillers, authenticity is key. And you won't find a book better tuned in to today's geopolitical reality than the latest Tier One novel from Brian Andrews and Jeffrey Wilson, RED SPECTER. Visit The Big Thrill for more.
BLIND SEARCH by PAULA MUNIER: After the success of A Borrowing of Bones, USA Today bestselling author Paula Munier returns with her second book in the Mercy and Elvis Mystery series, BLIND SEARCH—which happens to be inspired by a true story. Read more here.