From the Shelf
Catnip for Booksellers
Books about bookstores are catnip for booklovers, and The Storied Life of A. J. Fikry by Gabrielle Zevin is high-grade indeed. Algonquin Books published the novel on April 1, to much acclaim from a passel of booksellers (and others). It could be said booksellers are an easy bunch when it comes to stories about their livelihood; in this case, the unbridled passion is justified, for Zevin's novel is an absolute delight. A.J. Fikry is a curmudgeon: his beloved wife has died, his store is not doing well, his rare edition of Poe has been stolen. Will his life change? Will a zealous sales rep make a difference? Will the store turn around? What do you think? But there are surprises and epiphanies along the way.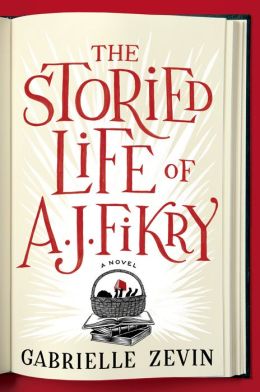 Senior editor Kathy Pories told me that the book has led a charmed life at Algonquin. The agent who sent her the manuscript called it a gift; she trusts his taste, so she read it immediately. A few hours later, she told the editorial board to buy it. But Algonquin was the underbidder and hearts were broken. Then Pories got a second chance when the acquiring editor left her job. "It was one of those rare serendipitous moments where the thing you love actually does make its way back to you."
A.J. Fikry's story, his bookstore, Algonquin Books, Gabrielle Zevin and the people who have read and will read this marvelous book encapsulate what we love about the book business. It can be a struggle for bookstores and publishers--the sheer number of books is daunting, the work is often overwhelming, but in the end, Zevin's novel reminds us of why, as A.J. Fikry says, "Every book is a world." And it's a world we love. --Marilyn Dahl, editor, Shelf Awareness for Readers

In this Issue...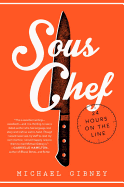 A veteran chef who's worked in some of New York's finest restaurants serves up an entertaining fusion of frenzied moments from a restaurant's typical day.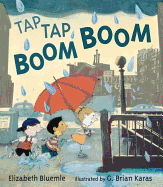 An onomatopoeic rhyming picture book about a thunderstorm in the city that unites a community.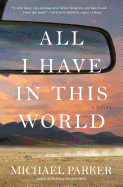 In this road novel about learning to stay put, two mismatched loners share a 1984 Buick Electra in West Texas.
Review by Subjects:
Fiction ⋅ Mystery & Thriller ⋅ Science Fiction & Fantasy ⋅ Food & Wine ⋅ Biography & Memoir ⋅ Business & Economics ⋅ Essays & Criticism ⋅ Children's & Young Adult

From Garden District Book Shop
Upcoming Events
Postponed - In-Person Event - Kent Babb: Across the River: Life, Death, and Football in an American City
09/16/2021 - 6:00PM
EVENT Postponed THE GARDEN DISTRICT BOOK SHOP HOSTS KENT BABB TO CELEBRATE HIS NEW RELEASE, ACROSS THE RIVER: LIFE, DEATH, AND FOOTBALL IN AN AMERICAN CITY The Garden District Book Shop is thrilled to host an evening celebrating the recent release of award-winning sportswriter Kent Babb's, Across the River: Life, Death, and Football in an American City. What is sure to be a classic work of sports journalism, Across the River is an investigation into the...
Book Candy
Video Games Based on Classics; Books on Memory
"Masterpieces, pixelated." Buzzfeed found "9 video games based on classic literature."

---
Parade shared "10 profound children's book quotes that probably changed your life."
---
From Proust to the latest neuroscience, Charles Fernyhough, author of Pieces of Light: The New Science of Memory, recommended his "top 10 books on memory" for the Guardian.

---
If you forgot the birthday on Tuesday of the great Danish author, you'll have to take this Hans Christian Andersen birthday pop quiz.

---
Flavorwire highlighted the "50 best Southern novels ever written."

---

"As fervent booklovers, we're also fervent lovers of literary paraphernalia," the Huffington Post noted in showcasing "23 gorgeous bookplates that will give your books serious style."

The Writer's Life
Douglas Coupland: The King of Dark Comedy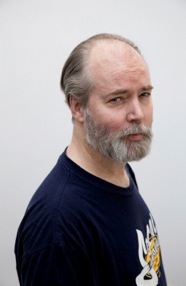 photo: Thomas Dozol
Canadian novelist Douglas Coupland is known for his blisteringly funny critiques of mass culture, bringing such terms as Generation X and McJob into the mainstream. He's written 13 novels, two short story collections, seven nonfiction titles and a myriad of dramatic works and visual art pieces. In addition, Coupland was longlisted twice for the Scotiabank Giller Prize (2006 and 2010), nominated for the Hubert Evans Nonfiction Prize in 2011 and was a finalist for the Writers' Trust Fiction Prize in 2005. Worst. Person. Ever marks his first full-length novel in four years. Our review is below.
You're overseeing the "Golden Tree" sculpture--a mirror-image representation of the famous Hollow Tree in Vancouver's Stanley Park. How is that going?
That's the least of things, art-wise. I have a 10,000-sq.-ft. museum retrospective that opens May 31 in Vancouver and then travels around the world. Many people don't know that I've had a parallel art existence starting about 2000.
How has this parallel career helped in your writing? Worst. Person. Ever. is your 14th novel, plus all the short stories and the nonfiction pieces you've written. That's quite an accomplishment. How do you balance it all out?
There are two ways of looking at it. One, books take place in time, while art takes place in space, and the space part of my brain was saying, "Stop ignoring me!" Two, people in the book world are largely not visual thinkers, and they know it. I used to get interviewers saying, "Gee, Doug--your books are really... [freighted pause] visual, aren't they?" I was never sure if it was a putdown or a put up, but now I realize what they were saying is, "Doug, I'm not a visual thinker, so your writing doesn't make sense to me." I realized I had to start hanging out a lot more with visual thinkers. As an addendum, in my two novels set in tech culture, I did things like put in 17 pages of pi, or 10,000 random numbers. Most of the guys (not women) who interviewed me for those books said they went into writing because they never wanted to see a number ever again.
What other artistic endeavors are you undertaking at this time?
The show is good enough for now.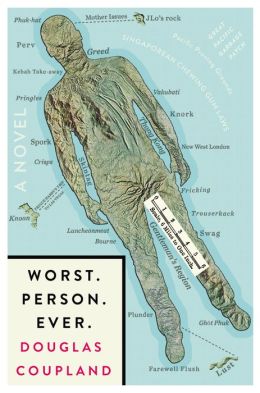 How were you inspired to write Worst. Person. Ever.? Your main character and the gist of the story, though hip and utterly funny as a critique of North American mass culture, come across as misogynistic.
As well as everything else. But I'm glad you found it funny. People get into priggish moods and condemn it, when all the book aims to do is make you look at the dark side of life and make your stomach sore from laughing about it. I mean, you don't go into a cocktail lounge and order apple juice. You'll just look stupid.
This brings us to Raymond Gunt himself. You have become a master at creating offbeat and sometimes reprehensible characters like Gloria and Steve in The Gum Thief and the wildly dysfunctional videogame family of JPod. But Raymond is something else; he's despicable yet readers are drawn to him and his lascivious exploits.
Raymond inhabits a nook in my brain along with all my other characters. He can come out when I summon him, but, like most characters, once they've had their say, they go into Salingerian-like retreat. Everyone keeps staring at me now, waiting for me to channel Raymond in real life, but it doesn't work that way. It'd be like staring at Agatha Christie waiting for her to murder the vicar. Where do characters come from--is there a science to this? I have no idea, but I'm glad the brain can do it.
I find it ironic that you write so convincingly about anti-heroes, especially slackers, when you yourself are their antithesis. How much of this is observation and how much of it real-life experience?
My life is fantastically low energy. The one thing I do that most people don't is I refuse to wake up to an alarm clock. I allow nothing to force me to wake up to anyone else's schedule. It's not easy to do, but it works.
How much of an influence did Ricky Gervais's David Brent have on Raymond Gunt?
Raymond could so easily be Ricky Gervais! But also maybe more like Richard E. Grant (Withnail). I love Ricky Gervais's smarminess. He's a comic genius. I don't know if Americans quite get him.
You've done a marvelous job in bringing the trials and tribulations of Generation X to the world.
Good Lord, that was 22 years ago!
With this novel you're attempting to reinvigorate biji, a genre in classical Chinese literature that equates to "notebook," or random musings of an author. Was it difficult to fit Raymond Gunt's misdeeds within this genre?
McSweeney's e-mailed and asked me to do a modern-day biji, and a 5,000-word piece blurted out from my subconscious. This became the seed of the novel. I was very lucky they called. I joke that I felt like Cher getting an Oscar when they called.
Of the styles you've employed in your previous work, from visual narrative and epistolary to biji, which have you found most enjoyable? Which has been the most difficult?
The Gum Thief was epistolary. I loved writing it. Life After God was the hardest because everything was tiny and crystalline and I was going through so much pain that year.
I can see Raymond becoming a TV staple like Hank Moody in Californication. Do you have any plans to bring Ray to the small screen?
I've never seen Californication but have always heard good things about it. Is he a swearer? I don't like it when TV characters swear with an excuse like Tourette's, like Deb in Dexter. It makes them cute and cuddly and that's the opposite of the effect swearing really needs to have. Swearing is meant to offend, and in analyzing why it offends you, you learn more about yourself than you might like to know. We dislike in others those traits in them that remind us of ourselves.
Your ear for dialogue is so good. What you have on your reading shelf? Which authors do you enjoy the most and why?
An author I love is John O'Hara... U.S., died in 1970. Sixty-two books, all dialogue. I think he's been forgotten by time, but for dialogue lovers, he's a goldmine of inspiration. --Nancy Powell, freelance writer and technical consultant

Book Reviews
Fiction

Algonquin, $24.95, hardcover, 9781616201623
Blue Rider Press, $26.95, hardcover, 9780399168437
Mystery & Thriller
Penguin, $15, paperback, 9780143126539
Science Fiction & Fantasy
Thomas Dunne Books, $25.99, hardcover, 9781250006080
Tor, $25.99, hardcover, 9780765335081
Food & Wine
Workman, $15.95, paperback, 9780761173366
Biography & Memoir

Ballantine, $25, hardcover, 9780804177870
Three Rivers Press, $14.99, paperback, 9780307720702
Business & Economics
Basic Books, $29.99, hardcover, 9780465031252
Essays & Criticism
Graywolf Press, $15, paperback, 9781555976712
Children's & Young Adult

Candlewick, $16.99, hardcover, 32p., ages 3-7, 9780763656966
Viking, $16.99, hardcover, 336p., ages 8-12, 9780670015542
Arthur A. Levine/Scholastic, $17.99, hardcover, 32p., ages 4-8, 9780545448703
---