From the Shelf
The Second Time Around
Even if the excitement of the unknown is more thrilling than the comfort of the known, sometimes it is more wonderful the second time around. I'm talking about re-reading books, of course (what did you think?). For many, Jane Austen is the go-to re-read, for others it's To Kill a Mockingbird, or the Little House books, or even Proust. When I first wrote about re-reading books in March, I got a lot of responses. I was surprised--with so many books to read, who has time to re-read so extensively? Then I realized that I re-read when I need the calm of the familiar or down time from work--more often than I thought.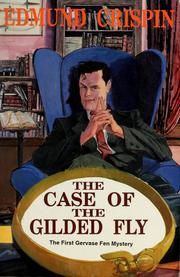 I just finished my treasure trove of Edmund Crispin mysteries. Between 1944 and 1953, he wrote nine novels featuring Gervase Fen, an eccentric and exasperating Oxford don. The wit and wordplay are exquisite. Other British mystery writers I go back to again and again are Patricia Wentworth, with her spinster sleuth Miss Silver, and Georgette Heyer--best known for her Regencies, but her mysteries are just as good. Also Dorothy Sayers, Josephine Tey, Mary Stewart--Stewart's descriptive prose and sense of place are superb, and her subtle romantic scenes sighingly evocative. I'm also a fan of Robert van Gulik's Judge Dee mysteries--sipping tea and losing myself in seventh-century China....
A study in the Journal of Consumer Research said re-reading is good for mental health. The researchers explained that the first time people read, they are focused on story; the second time, "the repeated experience reignites the emotions caused by the book... and allows people to savor those emotions at leisure. The 'second run' can offer profound emotional benefits." Here I thought it only offered profound pleasure. --Marilyn Dahl, book review editor, Shelf Awareness

In this Issue...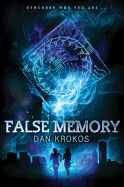 A thrilling kickoff to a futuristic trilogy in which four teens trained to be peacekeepers fear they're actually weapons.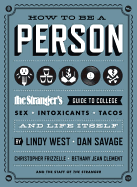 by Lindy West, Dan Savage, Christopher Frizzelle, Bethany Jean Clement , the staff of the Stranger
An outrageous, hilarious, and utterly true guide to adulthood for the beginner grown-up, from the crew at Seattle's the Stranger.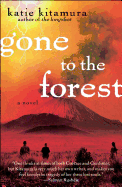 A chilling fable of control and chaos set amid a collapsing colonial society.
Review by Subjects:
Fiction ⋅ Mystery & Thriller ⋅ Nonfiction ⋅ Biography & Memoir ⋅ History ⋅ Essays & Criticism ⋅ Children's & Young Adult

From Garden District Book Shop
Upcoming Events
Virtual Happy Hour - Katy Simpson Smith
05/17/2021 - 5:00PM
It's Happy Hour! Join us as we talk books, kittens, strangeness, and more with author, Katy Simpson Smith! Katy is the author of the novels, The Story of Land and Sea, Free Men, and The Everlasting (recently released in paperback). Mix a drink and join us for this interactive, live-streaming! This event will stream live on Facebook: https://www.facebook.com/GardenDistrictBookShop/ and YouTube: https://www.youtube.com/channel/UCE_bC6Cv_VnbDrqqN1OhnCw
Book Candy
Official New Words; Dr. Seuss; Potter Chemistry
Is this is [f-bombing] great or what? Merriam-Webster unveiled its 2012 update of additions to the Merriam-Webster Collegiate Dictionary, the Atlantic noted. They include f-bomb, mash-up, sexting, brain cramp, earworm, e-reader, life coach and man cave.

---

The three little words that say it all to your betrothed: Dr. Seuss weddings. And if that's not Seussical enough for you, check out the Guardian's Infomania: Dr Seuss.

---
High school chemistry was never this magical. The Huffington Post featured the "Harry Potter Periodic Table of Elements: The 117 Elements Known to Wizards."
---

Operating under the theory that "you are what you underline," Little Brown Pen featured a series of illustrations that "took little snippets of text and ideas from some of my favorite authors."

Great Reads
Further Reading: Soccer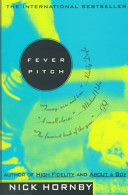 Many years ago, Canadian bookselling legend and Arsenal fan David Stimpson gave me a secondhand copy of Nick Hornby's Fever Pitch (Riverhead 1992) because I had made the uninformed and foolish claim that the only books about sport that were worth reading were those written on baseball. Hornby's book proved me wrong. It has many of the themes that make great novels--identity, obsession, coming of age and rites of passage. But the heart of the book is his reverence and passion for the sport. It's hard not to like Arsenal just a tiny bit after reading the book, harder not to be drawn in by soccer, and hardest not to become a fan of Nick Hornby.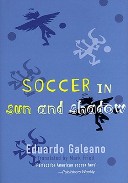 Soccer by way of Hornby is riveting and nostalgic; in the hands of Eduardo Galeano, it's lyrical and haunting. The short essays in Soccer in the Sun and Shadow (Verso, 1998) celebrate legendary teams, iconic players and miracle goals. But a darkness and melancholy also threads through the book with mentions of racism, fascism and political oppression. If the names Yashin or Zamora, Pedernera or Carrizo don't ring a bell, you'll be well guided through their stories--some exhilarating, some tragic--by Galeano's soft touch. The translation by Mark Fried is smooth and well done. The pleasant trim size and Galeano's silhouettes make the purchase of a print edition imperative (actually, I don't think there even is an e-book version).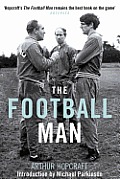 The Football Man (Aurum 2006, originally published in 1968) by the late Arthur Hopcraft is often cited as the best book written on the sport. A talented author and scriptwriter (Tinker, Tailor, Solder, Spy) Hopcraft covered football for the Guardian and the Observer. He was one of the first writers to position soccer in a cultural framework. The book is broken into sections: The Manager, The Player, The Referee, The Fan, etc. Hopcraft's nine-page portrait of a young George Best is a particularly noteworthy passage, as is the chapter on the death of Duncan Edwards and seven other Manchester United players in a plane crash in 1958.
Fever Pitch is available and has been continuously in print. The other two books are a bit more difficult to find. My used copy of The Football Man bears the inscription, in juvenile handwriting, "To Bopbops, Happy Christmas, Love, Harry, XXX." A talented independent bookseller can be most helpful in locating copies. --George Carroll, independent publishers' representative (and Shelf soccer editor)

Literary Lists
Julia Child Dishes; Pols' Choices; Works Written in Prison
To honor this week's centennial of the author's birth, Jacket Copy listed "15 gross-sounding dishes in Julia Child's classic French cookbook."

---
Inspired by the recent publicity surrounding GOP vice-presidential candidate Paul Ryan's affection for the works of Ayn Rand, the Huffington Post showcased "6 political candidates' favorite books."

---
"Lit, Illustrated: Five Fantastic Graphic Novels" were recommend at NPR Books by Oliver Sava, who called the selections "great entry points to the world of graphic storytelling and must-haves for longtime fans of the form."

---

Books from the big house: Flavorwire offered "10 great works of literature written in prison."

Book Brahmin
Book Brahmin: Amy Krouse Rosenthal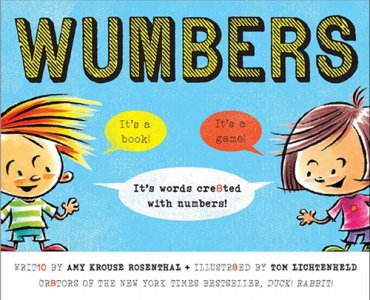 Amy Krouse Rosenthal prompts her readers to look at things from a different perspective. Her book with Tom Lichtenheld, Duck! Rabbit! pointed out that two people can be looking at the same thing and see entirely different things. Now this same team's Wumbers, just released by Chronicle, reveals that numbers secretly hide inside many of our daily phrases. Here Rosenthal responds to our Book Brahmin questions in an, um, unusual way.
On your nightstand now:
Okay, wow, that's kind of a weird command--"ON YOUR NIGHTSTAND NOW!"--but I'll do it.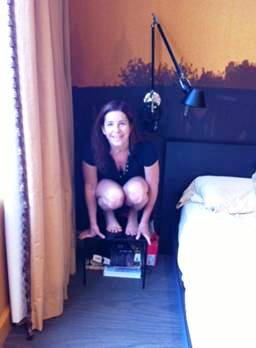 Favorite book when you were a child: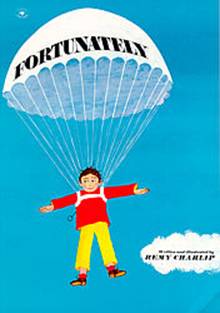 Your top five authors:
Jonathan Eig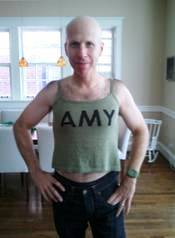 Tom Lichtenheld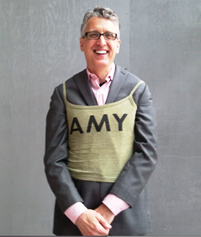 Esme Raji Codell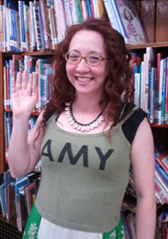 Ellis Weiner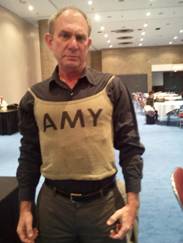 Mark Twain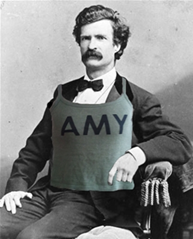 Oh, I'm sorry--I thought you said, "Your top, ON five authors."
Book you've faked reading:
Reading (and other things one might do in bed) is, um, not something I fake.
Book you're an evangelist for:
I tend to rave and preach about whatever book I'm reading/loving/obsessed with at the moment. And happily, there have been countless such books/moments. So it's more like an "evange-reallylonglist."
Book you've bought for the cover:
This is a book I would for sure buy for the covers!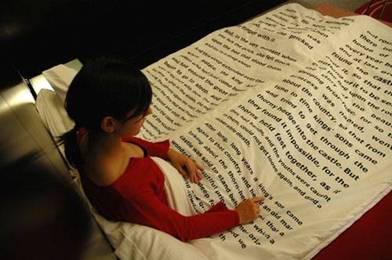 Book that changed your life: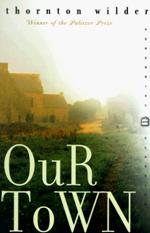 Favorite line from a book:
From Our Town:
Emily (In a loud voice to the stage manager)
I can't. I can't go on. It goes so fast. We don't have time to look at one another.
I didn't realize. So all that was going on and we never noticed. Take me back--up the hill--to my grave. But first: Wait! One more look.
Good-by, Good-by, world. Good-by, Grover's Corners... Mama and Papa. Good by to clocks ticking... and Mama's sunflowers. And food and coffee. And new-ironed dresses and hot baths... and sleeping and waking up. Oh, earth, you're too wonderful for anybody to realize you.
Do any human beings ever realize life while they live it?-- every, every minute?
Book you most want to read again for the first time:
Our Town.

Book Reviews
Fiction

Free Press, $15, paperback, 9781451656640
Little, Brown, $25.99, hardcover, 9780316204279
Holt, $24, hardcover, 9780805093254
Ballantine, $26, hardcover, 9780345528926
Mystery & Thriller
Scribner, $26, hardcover, 9781451666687
Nonfiction

Sasquatch Books, $16.95, paperback, 9781570617782
Biography & Memoir
Crown, $25, hardcover, 9780307887832
History
University of California Press, $34.95, hardcover, 9780520261846
Essays & Criticism
Ecco Press, $29.99, hardcover, 9780061923920
McSweeney's Books, $14, paperback, 9781938073052
Children's & Young Adult

Hyperion, $17.99, hardcover, 336p., ages 12-18, 9781423149767
Frances Foster/FSG, $16.99, hardcover, 224p., ages 9-13, 9780374324964
Holiday House, $14.95, hardcover, 32p., ages 4-6, 9780823424184
---