From the Shelf
The Blurb Game
One day I had lunch with a bestselling author and, thinking to break the ice, said, "I saw that you blurbed so-and-so's latest book. I love him, too!" The ice got thicker as she said she had no idea who I was talking about--she doesn't write her blurbs. She has "people" to do that. I recalled that as I was looking over publishers' catalogues for fall books and came across some seriously odd blurbs for new books, like "Once in a lifetime, a writer puts it all together," said of a co-authored book; and a Fifty Shades of Gray wannabe described as cute and charming. Or "For fans of The Guernsey Literary and Potato Peel Pie Society and the Twilight series." Throw in Dan Brown for a stunning Venn diagram.
I'm a passionate Jack Reacher fan, and an even more passionate Spenser fan; when I read "Jack Reacher is much more the heir to the Op and Marlowe than Spenser ever was," I must protest. That is sacrilege, worse than casting Tom Cruise as Reacher. Spenser is The Heir.
Bruce Jacobs, one of our reviewers, sent this: "Ben Fountain's Billy Lynn's Long Half Time Walk is a North Dallas Forty for our times." Jacobs noted, "Other than both being set in Cowboy stadium, Fountain's rather incredible and intoxicating send-up of war and the 'American way of life' has little in common with Gent's book and very little to do with football."
Another reviewer, Elyse Dinh-McCrillis, made up an excellent blurb: "Grownups who loved Little Red Riding Hood when they were young won't be able to resist Tana French's Into the Woods."
On the other hand, when you see a blurb that actually tells you something--"Gangsters, a silent but heroic drifter with second sight, and a whopper of a Florida hurricane. How can you go wrong?" Stephen King on Michael Koryta's The Cypress House--well, that's something that you can walk into a bookstore with.
Share your favorites with us, or create your own. --Marilyn Dahl, reviews editor, Shelf Awareness

In this Issue...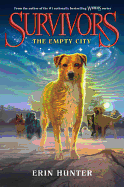 Lucky, a Lone Dog, torn between going solo and helping his sister and her pack survive the ravages of an earthquake.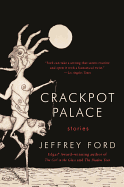 20 fantastic and disturbing visions, including the never-before-published "The Wish Head," from a master of the short story.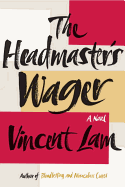 An unforgettable portrait of love, betrayal and sacrifice on the eve of the Tet Offensive.
Review by Subjects:
Fiction ⋅ Mystery & Thriller ⋅ Science Fiction & Fantasy ⋅ History ⋅ Political Science ⋅ Psychology & Self-Help ⋅ Children's & Young Adult

From Garden District Book Shop
Upcoming Events
Virtual/Zoom Event: Melissa Ginsburg in Conversation with Laura Lippman: The House Uptown
04/13/2021 - 6:00PM
Tuesday, April 13th 6:00-7:00PM CT Melissa Ginsburg in conversation with Laura Lippman, discussing her book, The House Uptown. This event is free, however a ticket is needed. Get Tickets Ava, 14 years old and totally on her own, has still not fully processed her mother's death when she finds herself on a train heading to New Orleans, going to stay with Lane, her grandmother whom she's never met. Lane is a well-known artist in the New Orleans art scene. She spends most of her...
Garden District Book Shop Book Club
04/14/2021 - 6:00PM
Join us for the discussion the second Wednesday of every month. New Members are always welcome. Purchase book in-store for a 20% discount. Beginning in June book club meetings will be virtual.
Virtual Happy Hour - Kelly Harris-DeBerry
04/16/2021 - 5:00PM
It's Happy Hour!! Join us as we celebrate National Poetry Month with poet Kelly Harris-DeBerry as we talk books, poetry, sound making, and more! The 2nd edition of Kelly's poetry book, Freedom Knows My Name will be available soon! Mix a drink and join us for this interactive live-streaming! This event will stream live on Facebook: https://www.facebook.com/GardenDistrictBookShop/ and YouTube: https://www.youtube.com/channel/UCE_bC6Cv_VnbDrqqN1OhnCw
Book Candy
Harry Potter Quiz; Vintage Ads for Classics; Book Cover Design
Attention muggles! Test your wizardly book knowledge with the Harry Potter Lit Slits quiz from Mental Floss: "Here's how it works: we'll show you a vertical strip taken from one of the seven Harry Potter books. It's your job to I.D. the book."

---

"The publishers advise you to be very much aware of this book from the start," proclaimed a 1926 ad for Ernest Hemingway's newly released The Sun Also Rises. Flavorwire showcased a "collection of original vintage advertisements for classic books."

---

Do you judge books by their covers? In the Guardian, designers Jon Gray and Jamie Keenan shared the "20 irrefutable theories of book cover design."

---

Falling asleep while reading in bed at the beach: Now this is an amazing work of sand art, which was featured by I Can't Believe It.

Inklings
The Most Beautiful Coffee Stain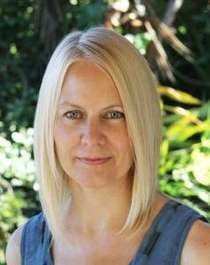 Kim Fay is the author of the historical novel The Map of Lost Memories (Ballantine).
By the age of 10, I knew that I wanted to be writer. And I didn't just want to write books. I wanted to have them edited, reviewed and sold in my favorite bookstores. To that end, I learned to type on my dad's old Smith-Corona so I could compose my novels properly. I taught myself professional editing marks, so I could edit my pages like the martini-swilling mainstays of publishing I'd read about in my great aunt's issues of the New Yorker. I created my own magazines so I could review my work, and I even stole pockets and cards from my school library and made my sister check out my books from me.
After college, during my five years as a bookseller at the Elliott Bay Book Company, my fellow book lovers and I followed authors in the way others followed celebrities. As I continued to write novels like a mad fiend, I wanted to know all about Martin Amis, his new teeth, and the rift this caused between him and A.S. Byatt.
Fast forward nearly two decades. At 44, I'd finally written a novel that was not only accepted for publication, it was battled over for two days in a heated auction. By this time, I was an editor of travel books, and I knew firsthand that publishing had changed since I was 10. Between corporate takeovers, bottom lines and the disintegration of personal exchanges due to e-mail, publishing--or so everyone lamented--had become an aloof, cold-blooded world. Because of this, I wasn't sure what to expect when I began working with my editor, Susanna Porter.
Then it came, a padded manila envelope delivered by FedEx with that hallowed of names in the return address: Random House.
I let that envelope sit on my kitchen table for three days while I walked around it, sometimes daring to graze my fingers over it, all the while uncertain of what experience it held. When I could bear it no longer, I opened it. I nearly wept with joy. No "track changes" for my precious novel! There on each page was my editor's handwriting. Not only that... on one of the pages was a beautiful round stain from the coffee she had been drinking while editing my work.
As my chapters traveled back and forth between her office in New York and my apartment in Los Angeles, so began the personal correspondence (interspersed with regular phone conversations) that was to become my editing experience. Through it all, I understood that as technology replaced the Number 2 pencil, I might be one of the last writers to have this kind of relationship with her editor. I felt so grateful that I hung that page with the coffee stain on my wall as a reminder of my good fortune. As for my sister, she already knows the drill, and has her library card ready and waiting! --Kim Fay

Book Brahmin
Book Brahmin: Tiffany Reisz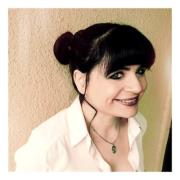 Tiffany Reisz's books inhabit a world where romance, erotica and literature meet and do immoral and possibly illegal things to each other. She describes her genre as "literary friction," a term she stole from her main character, who gets in trouble almost as often as the author herself. Reisz's debut novel, The Siren, was published by Mira on July 24, 2012. Reisz describes it as "not your momma's Thorn Birds." Reisz lives in Lexington, Ky.
On your nightstand now:
Priests: A Calling in Crisis by Father Andrew Greeley. Why would a BDSM erotica writer have a book about the modern Catholic priesthood on her nightstand? Read The Siren and then you won't have to ask.
Favorite book when you were a child:
Every summer for years, I'd wait for a hot and rainy day, curl up in the air conditioning inside the house and read every single book in The Chronicles of Narnia by C.S. Lewis as thunder and lightning danced outside the walls. Apocalyptic weather seemed the best background music for books that seemed so utterly cosmic to me. They are then and now nearly as sacred to me as the Bible itself.
Your top five authors:
Best genre writer: Anne Rice (don't argue with me on this because you will not win. She did the best erotica and the only original vampire novel since Dracula).
Best Kentucky writer: Robert Penn Warren. Nobody ends chapters like Robert Penn Warren. I can quote chapter endings from All the King's Men from memory. "Little Jackie made it stick." And so did Robert Penn Warren.
Best women's fiction writer (a term I loathe): Haven Kimmel. The Solace of Leaving Early changed me (for the better I hope although the jury's still out.)
Best nonfiction author I'm not dating: Anne Lamott. When my faith needs a balm or my writing a kick in the pants, I can always turn to this dreadlocked prophetess for the inspiration I need. We Christians Who Say the F-Word need to start our own denomination.
Best nonfiction author I am dating: Andrew Shaffer, whose book Great Philosophers Who Failed at Love introduced me to his intelligence and sharp wit long before we met face to gorgeous face. His book might be about losing at love but he wins in my book. (And his book Fifty Shames of Earl Grey, a parody of you-know-what, is just out.)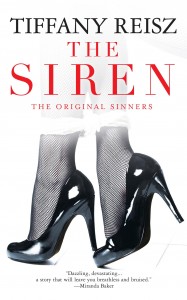 Book you've faked reading:
In high school, I was supposed to read Crime and Punishment. "Supposed to" is the operative phrase in the previous sentence.
Book you're an evangelist for:
The Keep by Jennifer Egan. I put my money where my mouth is with this beautiful book about the power of imagination and the freedom that writing brings. I've bought and given away at least four copies of the book. I'll keep doing it until the entire world has read this book.
Book you've bought for the cover:
The Last Girl by Kitty Thomas. This cover is almost as weirdly wonderful as Kitty's stories.
Book that changed your life:
This honor goes to a trilogy: The Sleeping Beauty Chronicles by Anne Rice. At age 16, I started reading these books after four straight years of reading sweet Regency romances and light fantasy novels. Nothing I've read or written has been the same since.
Favorite line from a book:
I learned from Lee Smith how a good writer can turn an entire story on a dime. You'll think you're reading one kind of book and then one line will reveal you've crossed the border into foreign territory. The book Saving Grace seems to be about a little girl in the south traveling with her devout parents--her quietly spiritual mother and her preacher father. A cozy beginning, sweet and bucolic... until you get to this line at the end of a scene when the little girl Grace is trying to fall asleep one night, and you discover Daddy isn't the simple country preacher you thought he was: "Sometimes I'd hear the serpents rattling in their boxes under our beds, but I was used to the sound, and finally it would put me to sleep."
Book you most want to read again for the first time:
A Wrinkle in Time by Madeline L'Engle. Every writer has that one book, that first book, that one special story that blew their mind open as a kid that elevated reading from a pastime to something almost spiritual or magical. The story of the tesseract and of misfit children using love to fight cosmic evil was the one that did it for me. I would write middle grade fiction if I could, but a book for children requires a kind of wisdom I don't yet possess.
Fave book on writing:
I tell all aspiring writers to read Stephen King's On Writing. Don't bother reading a book about the craft of writing by some Ph.D. you've never heard of. If you want to learn how to write a bestseller, read the book on writing by the man who's done it--50 freaking times.
Book Reviews
Fiction

Hogarth, $25, hardcover, 9780307986467
Atria, $16, paperback, 9781451609110
Touchstone, $26.99, hardcover, 9781451626070
Mystery & Thriller
Mulholland Books, $24.99, hardcover, 9780316204200
Minotaur Books, $25.99, hardcover, 9780312675042
Science Fiction & Fantasy

Morrow, $14.99, paperback, 9780062122599
History
New Europe Books, $14.95, paperback, 9780982578117
Political Science
Simon & Schuster, $25, hardcover, 9781451616651
Psychology & Self-Help
Agate Bolden, $15.95, paperback, 9781932841657
HarperOne, $25.99, hardcover, 9780062105073
Children's & Young Adult

HarperCollins, $16.99, hardcover, 288p., ages 10-up, 9780062102560
Bloomsbury, $16.99, hardcover, 336p., ages 10-up, 9781599908731
--- SPECIAL ADVERTORIAL OFFERINGS ---

A Poem Is A Firefly

by Charles Ghigna, illus. by Michelle Hazelwood Hyde

Dear Reader,

Sharing the wonder and joy of poetry with children has been my life's work! What fun it was to finally create this book so others could share that joy with the children in their lives. Our lovable woodland characters answer the question, "What is poetry?" by reciting little poems to show that poems are everywhere! Our eager young readers are left wanting to create poems of their own by finding comparisons all around them!

Enjoy A Poem Is A Firefly -- and here's to poetry!

Charles Ghigna
https://www.charlesghigna.com

"A charming ode for beginning young bards." --Kirkus Reviews






PUBLISHER:
Schiffer Kids

PUB DATE:
Available Now

ISBN:
9781984896322

TYPE OF BOOK:
Children's Poetry/Picture Book

AGE RANGE:
5-8

PRICE:
$16.99
---