From the Shelf
The Art of the Book
Earlier this year, I received a lovely paperback called What Is Reading For?--$19.95, only 40 pages, but what lovely pages. Written and designed by Robert Bringhurst, it's a 450-copy limited edition printed on Mohawk Ticonderoga paper, with French flaps. The cover has archaic Greek text (in Dan Carr's Parmenides) and Han Chinese phrases front and back (Adobe Kaiti, Microsoft Mincho and Ryoko Nishizuka's Kazuraki); the text face is Trinité, the titling face is Rialto. Font geeks will get it; the rest can "merely" admire a piece of bookmaking art. The text is an essay about the future of reading; Bringhurst writes about scribal cultures and the visceral bond between script and reader, the erosion of the bond when printing comes to the culture and the future of reading with the advent of digital books. He says it's natural to feel anxiety as books "molt from one form or instar to another" because we know, "in our guts or our bones, that books are important. But so long as we do know they're important, they may survive. Whatever they're molting into now, this metamorphosis is quite unlikely to be the last."
A few months ago, I received a baseball memoir--always an occasion--called Johnny Antonelli, by himself with Scott Pitoniak. Antonelli was a phenom who signed with the Boston Braves in 1948, a few days after graduating from high school. After being traded to the New York Giants, he became one of the sport's best pitchers, with a 114-89 record, 22 shutouts and nine saves. This is a handsomely produced book--smooth cover, pleasant (albeit unidentified) typeface and photographs.
What these two books have in common is their publisher: RIT Press, a co-imprint of RIT Cary Graphic Arts Press, from Rochester Institute of Technology. They make some fine books. Originally focused on graphic arts (gorgeous calligraphy books), the press has expanded into other subjects,--deaf studies, business, science, poetry, even cards and posters. Check out their website at your own monetary risk. --Marilyn Dahl, reviews editor, Shelf Awareness

In this Issue...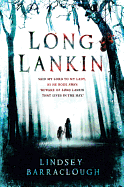 The terrifying legend of Long Lankin with a post–World War II twist.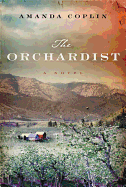 An absorbing and gratifying debut novel about a turn-of-the-century Wenatchee Valley orchardist whose kindness toward a pair of runaway sisters transforms his final decades.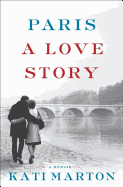 An emotionally candid exploration of love and grief against the backdrop of an equally beloved city.
Review by Subjects:
Fiction ⋅ Mystery & Thriller ⋅ Biography & Memoir ⋅ Current Events & Issues ⋅ Children's & Young Adult

From Garden District Book Shop
Upcoming Events
In-Person Event - Andrew Siegrist - We Imagined It Was Rain
10/19/2021 - 6:00PM
The Garden District Book Shop is honored to host Andrew Siegrist for an evening celebrating the release of short story collection We Imagined It Was Rain. The event will begin at 6:00 PM at The Garden District Book Shop in The Rink and feature a welcome reception followed by a moderated discussion, a Q&A and signing. All state-mandated COVID safety protocols will be in place. Masks are required. Proof of vaccination or a negative PCR test result within 72 hours of the event is...
Rockin' Around The Rink - October
10/23/2021 - 10/30/2021 - 10:30AM
The Rink and its tenants are thrilled to introduce Rockin' Around The Rink, a collaborative shopping and entertainment program that will be hosted each Saturday through the month of December. The Rink, a collection of unique shops and select offices in the heart of the Garden District, has been a New Orleans staple since 1884. Rockin' Around The Rink is the ideal way to get a jump start on your local holiday shopping and have fun at the same time. The October installment of Rockin'...
Book Candy
Martian Honor for Bradbury; Unlikely Literary Friendships
On Wednesday, which would have been Martian Chronicles author Ray Bradbury's 92nd birthday, NASA named the area on Mars where the Curiosity Rover touched down Bradbury Landing, the Washington Post reported.

---
"A brief survey of unlikely literary friendships" was explored by Flavorwire.

---
In a move at once Orwellian and Kafkaesque, Flavorwire imagined a few "contemporary authors as adjectives."

---
Now this is a dinner conversation: "Read yourself interesting" from Improbables Librairies, Improbables Bibliothèques.
The Writer's Life
Stephen B. Young and Hoa Pham Young: Painting in Lacquer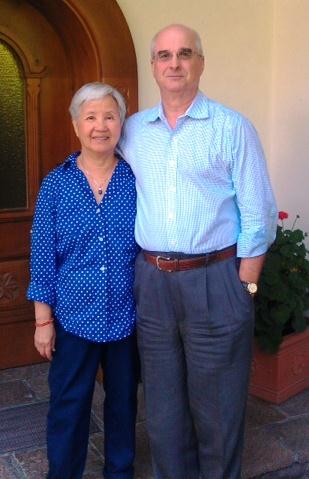 Duong Thu Huong's The Zenith (see our review below), her sixth novel in English, dismantles the myth of Ho Chi Minh as the saintly founder of an independent Vietnam. Banned from publishing inside Vietnam, Duong Thu Huong first circulated the Vietnamese version of The Zenith on the Internet in January 2009 and instantly caused an uproar among Vietnamese readers both outside and inside the country. Using evidence gathered from 15 years of harrowing research among elite members of the Vietnamese Politburo, Duong Thu Huong's portrayal of Ho Chi Minh is a composite of Lear and Raskolnikov, a man deeply tormented by both false idealism and excessive guilt.
The Zenith is a close collaboration between a dissident author who was a former Party member, an American sympathetic to the South Vietnamese perspective, and his Vietnamese wife--who has experienced both the separation and reunification of Vietnam.
Stephen B. Young co-translated The Zenith with Hoa Pham Young, his wife of 42 years. In 1967, fresh out of Harvard, Young underwent a full-immersion Vietnamese language program in Arlington, Va., to prepare for his subsequent appointment in General Westmoreland's program of economic development and pacification in Vinh Long province, South Vietnam. Hoa Pham Young was born in North Vietnam, but migrated South with her family in 1955. She met her husband in Washington, D.C., where she worked as an interpreter for the U.S. Agency for International Development. They married in 1970 and currently live in St. Paul, Minn., where Hoa Pham Young works as an advocate for the local Asian Pacific communities.
How did you meet author Duong Thu Huong?
Stephen B. Young: We were introduced to her via a mutual Vietnamese friend who lives in California. Then we came to Paris--where she lives--and had dinner with her a few times. This must be around 2008, close to the time when the Vietnamese version of the novel was published. Two years later, at the end of 2010, we undertook the translation project at the suggestion of Huong's literary agent.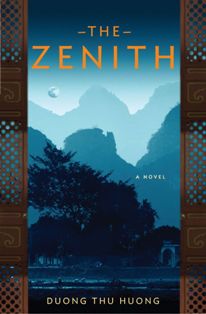 How do you collaborate on translation?
Hoa Pham Young: I was the primary translator. I would start first, working nonstop through six to 10 pages, translating mostly for sense, then I would hand over my draft to Steve, who reviewed and considered word choice, flow, effects, etc. When we completed about 50 pages, we would send them to our friend, Mr. Nguyen Ngoc Bich [who assisted with the editing of the novel's translation], whom we consulted on idioms or arcane references. We also talked frequently on the phone with Huong.
How do you define literary translation? Is it different from other types of translation?
SBY: In literature there is more "soul" at play, more emotions, more colloquial expressions. The goal is not literalism but the creation of a cultural transfer--putting the reader as much as possible into the mind and what is behind that mind--of the author writing in his or her native language. I might say [our] process was like painting in lacquer--laying on one layer after another until the full scene becomes lively and complete.
What were your greatest challenges in translating The Zenith?
HPY: Well, to begin with, we thought the title, The Zenith, wasn't very illustrative, but it was decided that the English title should be close to Au Zenith, its French version. We wanted to translate it as something closer to Duong Thu Huong's original intent, like Blinding Light, to connote the illusion of power, how it looks shiny and bright from afar but in reality brings disappointment and pain, not happiness.
So it's like Plato's myth of the cave, and how one, coming out from the darkness of the cave, should not look directly into the sun?
Ho Chi Minh and his young mistress, Nong Thi Xuan.
SBY: Yes, it's like that. But I think the larger problem has to do with politics, of how the novel will be perceived by different groups of people. This is a novel that shatters the hagiography of Ho Chi Minh. He is not depicted as a saint or a George Washington of the Vietnamese people but as someone who is very passive, very tormented. Duong Thu Huong has said that she based the story on real evidence indicating that Ho Chi Minh had a mistress 40 years his junior who bore him two children. The union was kept secret to preserve Ho's image as "the father of the revolution." His mistress was raped and killed in 1957 by one of his associates when she asked him to acknowledge their relationship publicly. The novel describes how Ho agonizes but does nothing while his lover is brutally murdered and his children taken away from him. You could say that Ho's passivity--as portrayed by Duong Thu Huong--is a kind of complicity that can be linked to all the actions associated with his life in politics, from his slogans of freedom and independence in 1945 to his standing by while his associates killed so many Vietnamese compatriots in the name of the Party and the Nation. At the other end of the spectrum, anti-Communist Vietnamese condemn her novel as being too soft on Ho Chi Minh. They do not see him as a tragic hero bound by the constraints of fate, but as a cold-blooded traitor to his own people. In a way, as translators, we will be in the crossfire, but we felt that it was important to translate the novel, so Americans will have a better understanding of Ho Chi Minh and of Vietnam.
Was, or is, Vietnam, in some fundamental way, also a problem of translation?
SBY: To answer this question would take a book. Some highlights: four historians in particular--Jean Sainteny, Paul Mus, Philip Devilliers and Jean Lacouture--created the story line about the Vietnam War that all Westerners bought into. And it was a lie, an illusion, a failure of translation. That post-World War II story line on Vietnamese communism as nationalism rested upon older French colonial perceptions. It disregarded other viewpoints, that there were other Vietnamese nationalist groups who were not Communist. It also glossed over the fact that Ho Chi Minh and his cohorts received considerable aid from the Chinese and the Soviets. Then the American antiwar movement followed in the French cultural footsteps--imposing a foreign, simplistic construct on the Vietnamese struggle and not listening to what the Vietnamese themselves were saying. --Thuy Dinh, editor, Da Mau magazine
Inklings
Lost Worlds, Coveted Ones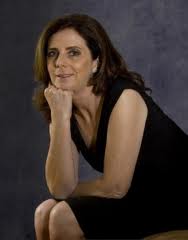 Beth Kephart is the author of Small Damages (Philomel), about 18-year-old Kenzie, sent to Spain to hide her pregnancy, who learns to love the country, its people and herself.
My books for young adults are frequently shaped by relationships between those who have so much wanting yet ahead and those looking back, with pain and wonder. Time works differently in books like these, and so does memory.
My mother's mother passed away when I was nine years old, but in my mind she never went far. I'd find her in cloud forms and in the color peach. I'd wear her single pearl around my neck. There's something a generation twice removed yields mysteriously to the young--resilience and perspicacity, perhaps, a certain quality of time-soaked love--and in all my subsequent growing up I never lost the sound of that story.
The relationship between Estela, an old cook who survived the Spanish Civil War, and Kenzie, a pregnant American teen who is reluctantly spending her summer at a cortijo outside Seville, revealed itself to me slowly as I wrote Small Damages. The book took nearly a decade to write.
What could the seasoned soul with the dragging apron strings teach the smart and lonesome American girl? How could the sufferings of a nearly buried civil war be relevant to a teen whose life had been the stuff of Jersey shores, high school proms, and college aspirations? What is ageless? What is universal? How do the vestiges of conflict and deprivation carry forward, and what can they teach? What constitutes forever in the landscape of the young, and what finally unites Spanish and English, lost worlds and coveted ones, buried secrets and indecision?
Writing Small Damages gave me the opportunity, even the responsibility, to explore questions like these. It gave me the privilege of sitting Kenzie down at Estela's table to learn the language not just of loss, but of life asserted and fully lived. My grandmother understood both things. I carry her knowing forward. --Beth Kephart
Literary Lists
Fifty Shades of Alternatives; Funny Books
Since it's been a while between mentions of the mega-bestseller, we'll share a list of "10 sexy Fifty Shades of Grey alternatives" that author Amy Sohn (Prospect Park West, Motherland) compiled for Flavorwire.
---

"Seven funny books" were recommended on Huffington Post by author (and comedy show writer) Maria Semple (Where'd You Go, Bernadette?), who wrote: "When you need a good laugh, do you reach for a book? I don't. I expect books to move me deeply and submerge me in another reality. So when a novel makes me roar with laughter, it's always a delightful surprise."
---
As part of the Guardian's Amnesty Teen Takeover, Sara Grant, author of Dark Parties, chose her "top 10 books that entertain and inspire," and Debi Gliori, whose most recent work is What's the Time, Mr. Wolf?, picked her "top 10 books with pictures that open your eyes to the world."

---
Warning! Do not read this if you are an author over 30 years old. Mental Floss showcased "23 writers who were famous by age 23."
Book Reviews
Fiction

Harper, $26.99, hardcover, 9780062188502
Knopf, $25.95, hardcover, 9780307958082
Viking, $32.95, hardcover, 9780670023752
Read Leaf, $26.95, hardcover, 9781897476260
Dutton, $26.95, hardcover, 9780525952947
Mystery & Thriller
Minotaur, $24.99, hardcover, 9781250003485
Dutton, $26.95, hardcover, 9780525952893
Biography & Memoir

Simon & Schuster, $24, hardcover, 9781451691542
Current Events & Issues
Vintage, $15, paperback, 9780307951175
Baylor University Press, $22.95, hardcover, 9781602586444
Children's & Young Adult

Candlewick, $16.99, hardcover, 464p., ages 12-up, 9780763658083
Putnam, $16.99, hardcover, 32p., ages 3-up, 9780399256653
Balzer + Bray, $16.99, hardcover, 288p., ages 10-up, 9780061742668
---