From the Shelf
Hibernation and Contemplation
"In this universe we are given two gifts: the ability to love, and the ability to ask questions. Which are, at the same time, the fires that warm us and the fires that scorch us." --Mary Oliver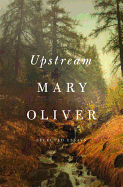 As fall turns to winter, I find myself seeking the warmth of these fires: love and questioning. While the plants and animals prepare for a season of hibernation, I prepare for a season of contemplation. My reading list reflects that: Upstream: Selected Essays by Mary Oliver, along with her collected works of poetry; When Women Were Birds: Fifty-four Variations on Voice by Terry Tempest Williams; The View from the Cheap Seats: Selected Nonfiction by Neil Gaiman.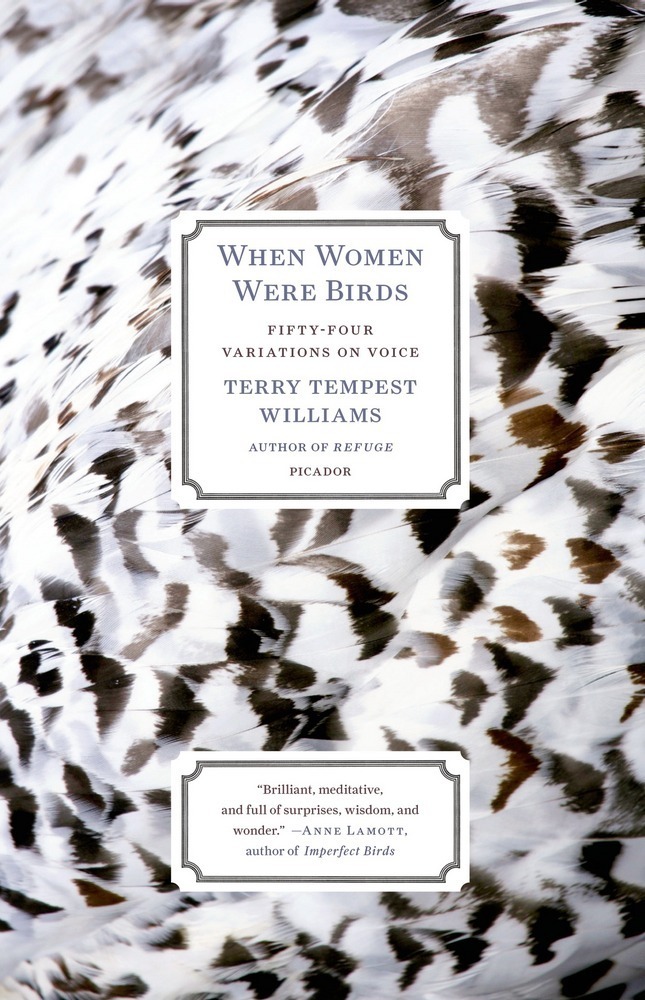 On the surface, these are very different books. Mary Oliver writes extensively, in both her prose and her poetry, about the natural world and our place within it. Terry Tempest Williams's memoir, When Women Were Birds, is a reflection on Williams's mother and the 54 blank journals she left behind when she died, one for every year of her too-short life. Neil Gaiman seems the oddest-man out here; he's most well-known for his fantasy writings, but his nonfiction essays delve into the role of stories in shaping our lives.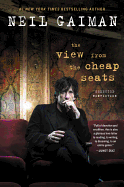 It's that "shaping our lives" part that threads through each of these disparate collections, I think, especially as it relates to love and questioning. These are not how-to guides, but rather invitations to pause: to sit and to think, to love and to question. As the days turn colder and shorter, I plan to do just that, taking in what they say about life and the shaping of it. Then, when spring unfolds on the other side of winter, I will go forth into the world and do just that. Or maybe I'll just sit and read a while longer--only time will tell. --Kerry McHugh, blogger at Entomology of a Bookworm

In this Issue...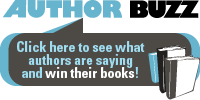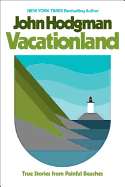 A thoughtful and often hilarious collection of personal essays by the actor, author and humorist.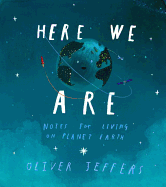 What began as notes about life for his infant son is now a whimsically illustrated picture book by author, illustrator and new father Oliver Jeffers.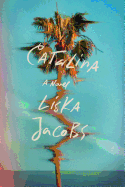 A first novel of exquisitely told debauchery, Catalina is the story of a young Los Angeles woman adrift and desperately grasping for an anchor.
Review by Subjects:
Fiction ⋅ Mystery & Thriller ⋅ Science Fiction & Fantasy ⋅ Biography & Memoir ⋅ Humor ⋅ Performing Arts ⋅ Art & Photography ⋅ Children's & Young Adult

From Garden District Book Shop
Upcoming Events
Garden District Book Shop Book Club
12/12/2018 - 6:00PM
Join us for the discussion the second Wednesday of every month. New Members are always welcome. Members can purchase book in-store for a 20% discount. Wednesday, December 12th
Book Candy
Word of the Year
Dictionary.com's 2017 word of the year is complicit, which "has sprung up in conversations this year about those who speak out against powerful figures and institutions and about those who stay silent."
---
"The art of Terry Pratchett's Discworld--in pictures." The Guardian featured images produced by the late author's "artist of choice" Paul Kidby during their decades-long collaboration.
---
To celebrate Louisa May Alcott's birthday this week, Mental Floss shared "10 little facts" about the author.
---
Buzzfeed revealed "33 sentences you'll only understand if you're in a book club."
---
Lit Hub explored "how 11 writers organize their personal libraries."
---
Bookshelf featured the Comfy Cargo Chair, which consists "simply of hollow spaces whose open structure requires filling with personal things such as books."

Great Reads
Rediscover: The Man Who Invented Christmas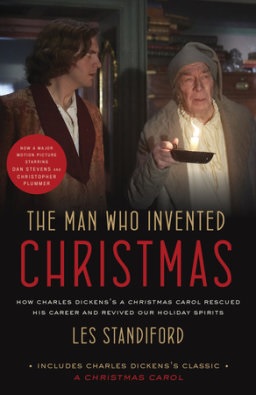 The movie adaptation of The Man Who Invented Christmas by Les Standiford has been wreathed in rave reviews. The film, which opened November 22, stars Dan Stevens as a young Charles Dickens in the process of writing A Christmas Carol. Two years after publishing Oliver Twist, a string of unsuccessful works brings Dickens to the verge of financial ruin. He roams London for the inspiration that will allow him to deliver a manuscript in time for Christmas. As Dickens develops his story, he interacts with his characters, especially Ebenezer Scrooge (played by Christopher Plummer), and seeks advice from his Irish servant, Tara. Meanwhile, Dickens's father, John (Jonathan Pryce), tests his son's patience with financial carelessness and impropriety. As the Christmas deadline sleighs closer, Dickens's struggle to determine the fate of Scrooge intersects with his own troubled childhood.

Les Standiford is the director of Florida International University's creative writing program and author of multiple works of narrative nonfiction as well as the John Deal Miami crime fiction series. The Man Who Invented Christmas: How Charles Dickens's A Christmas Carol Rescued His Career and Revived Our Holiday Spirits (2008) was brought to the big screen thanks in part to Mitchell Kaplan, owner of Books & Books and co-owner of Mazur/Kaplan Company, which specializes in adapting literary works for film and TV. On September 19, Broadway published a movie tie-in edition of The Man Who Invented Christmas ($17, 9781524762469) that includes A Christmas Carol. --Tobias Mutter

The Writer's Life
Jessica Yu: Watching a Ugandan Garden Grow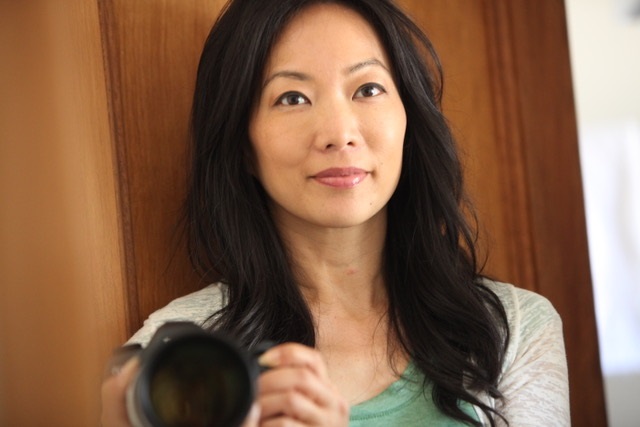 Jessica Yu is an Academy Award-winning filmmaker known for her documentary and scripted work. As a director, she has also worked on such television shows as American Crime, Grey's Anatomy, 13 Reasons Why and The West Wing. She is a graduate of Yale University, and has written for numerous outlets, including the Los Angeles Times Magazine and Pacific News Service. Yu lives in Southern California with her husband, the writer and teacher Mark Salzman, and their two daughters, Ava and Esme. Her first book, Garden of the Lost and Abandoned (reviewed below), tells the story of a remarkable Ugandan woman who fights to reconnect children with their lost families.

You met Gladys Kalibbala while working on your documentary Misconception. What brought Gladys to your attention?

The film allowed me to explore, among other issues relating to population, how thousands of kids in Uganda end up stranded through want, misfortune or neglect. I came across this newspaper column, "Lost and Abandoned," that served to reconnect such children to family. The writer, Gladys Kalibbala, was the liaison between the kids, their relatives, the public, the police and other institutions.

Meeting her, it quickly became clear to me that Gladys was the story. She wasn't sitting at her desk, sipping tea. She was out there, boots on the ground, for these kids: tracing their villages, tracking down relatives, trying to find them a roof, a school, a meal, a doctor--whatever need was most pressing.

Misconception dealt with three individuals, so when you heard Gladys's story, what made you decide to write hers?

I was drawn to her buoyancy. This woman was doing so much of this on her own. She didn't have money, she didn't have transportation, she didn't have the backing of an NGO. But here she was, taking on the children of strangers--hundreds of them over the years. And most astonishing of all, she was cheerful! The problems she was trying to fix were grim and complex and endless, but she clearly found joy in the effort.

In 20 years of making documentaries, I'd never finished one feeling compelled to write a book. But after filming a few days with Gladys, I couldn't walk away. I needed to know: What was the inner mechanism that kept her going?

Did your filmmaking background affect the book-writing process?

I think I was helped by my background in film. In making documentaries, there are enormous challenges to the ideal of being "unobtrusive." In writing Garden, I savored the relative freedom of traveling without a crew, a schedule and loads of equipment, and that freedom enabled me to be a better observer. A deeper kind of focus is possible when you don't have to control anything.

In film, the goal is to show more than tell, so my approach to storytelling leans toward the visual. I wanted to combine Gladys's intimate perspective with a sense of these vivid environments that are so familiar to her. I was also struck by how Gladys's observations informed her approach to a child's case. Did the child have shoes? Was her face clean? Where did she sleep? Where did she cast her eyes when answering a question? Those kinds of visual details shaped the course of each story.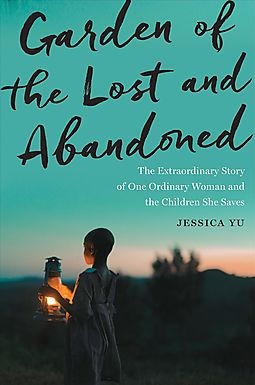 Gladys Kalibbala has helped many people. How did you determine which of them to feature?

I was lucky to have a wealth of stories to choose from. I would go to Uganda to follow up on Gladys's current cases, only to return with new ones. I'd start thinking like Gladys: "How do I take this one on? What about that one? What will happen to him?"

I did follow quite a few cases that I didn't put to paper. Several of them would make strong stories, but some lacked a measure of clarity or closure that I did not have the luxury of pursuing. With others, too many of the formative events took place when I was not around.

That said, there are some ongoing stories I would still like to write. One involves a girl who was mysteriously kidnapped--it's still unclear exactly what took place before she found her way back to her family. Another involves a young motorcycle taxi driver who was horribly injured in an accident. Gladys has followed his case for years, securing medical help and training in a new profession for him. It's easier to get help for a child than an adult, but Gladys assists grownups as well, a challenge that leads to different kinds of drama.

You traveled to Uganda regularly over the course of four years. What's your most memorable experience from your time there?

The most memorable moments are reflected in the book, I hope, but there was one personal experience I will never forget. Gladys was traveling to the remote village of a young mother whose daughter had complicated medical problems. A gathering of neighbors greeted our arrival, and when I stepped out of the vehicle a tiny girl took one look at me and started crying. I gave her what I hoped was a friendly smile, but she screamed and ran away. When the grownups coaxed her out of hiding, she pointed at me, whimpering something. Everyone burst out laughing. The girl thought I was an "animal without fur" that was coming to eat her! And here I was, grinning at her with all my teeth, poor thing. She had never seen someone who looked like me. After a while, she tentatively accepted my presence. She and some of the other children made a game of jumping around me, chanting "Animal! Animal!"

It is a very educational experience, to be seen as "other." Everyone should have it.

Garden of the Lost and Abandoned conjures a beautiful array of children--many colors, sizes, shapes and types--how would you describe Gladys as a part of that garden?

The parallel of Gladys's struggle to protect her garden with her struggle to help her children was unexpected but wholly fitting. Gladys is tenacious and protective--an anchoring presence. Without getting too botanically specific, I would consider her a tree. I can just hear her asking, "Eh! What kind of tree do you think Gladys is?"

If people are inspired to help Gladys Kalibbala and her children, how can they do so?

Thank you for asking that question. I'm setting up a funding site for Gladys's garden project, which is being established as a self-sustaining source of support for her work with her kids. You can link to the page through JessicaYu.net.

What humbled me while shadowing Gladys was witnessing the benefit of hands-on involvement, even on the smallest scale. In the U.S., we talk of "compassion fatigue." We get discouraged when problems seem huge and unsolvable. But the ripple effect from even modest interventions can be immeasurable, especially as those acts accumulate over time. From Gladys, I've learned to value the daily kindness as much as the grand gesture. --Jen Forbus, freelancer
Book Reviews
Fiction

MCD/Farrar, Straus & Giroux, $15, paperback, 240p., 9780374119751
Archipelago, $16, paperback, 160p., 9780914671879
Mystery & Thriller
Minotaur Books, $25.99, hardcover, 352p., 9781250124029
Kensington, $15, paperback, 336p., 9781496708120
Science Fiction & Fantasy
Harper Voyager, $24.99, hardcover, 368p., 9780062443182
Biography & Memoir
Houghton Mifflin Harcourt, $27, hardcover, 352p., 9780544883734
Dutton, $28, hardcover, 320p., 9781101986424
Houghton Mifflin Harcourt, $27, hardcover, 384p., 9780544617063
Humor

Viking, $25, hardcover, 272p., 9780735224803
Performing Arts
Simon & Schuster, $35, hardcover, 544p., 9781501173196
Art & Photography
Penguin Books, $20, hardcover, 320p., 9780143131144
Children's & Young Adult

Philomel, $19.99, hardcover, 48p., ages 2-6, 9780399167898
Greenwillow Books/HarperCollins, $17.99, hardcover, 384p., ages 8-12, 9780062320971
Sterling, $16.95, hardcover, 40p., ages 7-11, 9788854411975
--- SPECIAL ADVERTORIAL OFFERINGS ---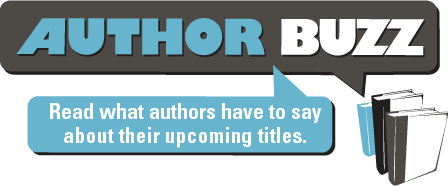 Dear Reader,

As the Kindred Players hold their dress rehearsal for A Christmas Carol, a ghost wafts onstage and murders the star of the show. Suzanne Dietz, co-owner of the Cackleberry Club, rushes after this spooky specter but loses him when he escapes into a snowstorm. Suzanne vows to solve this murder and ends up juggling multiple suspects, holiday tea parties, a second murder, and a devastating fire. True to character, she also maintains her good humor (yes, this book is funny!) and keeps her romance sizzling with the town doctor. In the tradition of all my previous New York Times bestselling cozies, I won't let you down when it comes to heart-warming descriptions, a breathless pace, and homespun recipes!

Laura Childs
www.laurachilds.com








Publisher:
Berkley Books

Pub Date:
December 4, 2018

ISBN:
9780425281727

List Price:
$26.00

Dear Reader,

In Something Worth Saving, Lily and 14-year old Charlie are best friends: a boy and his cat. But Lily is puzzled when she sees bruises on Charlie. Who would dare hurt her favorite boy? In her quest to investigate, Lily comes to realize that her family is fractured in more ways than one. But no matter how flawed they may be, Lily never stops fighting to protect those she loves.

Booklist writes, "Told with empathy and hope."

Write to sandi@sandiwardbooks.com to win one of five signed books!

Sandi Ward
www.sandiwardbooks.com








Publisher:
Kensington

Pub Date:
December 18, 2018

ISBN:
9781496711137

List Price:
$15.95

Dear Reader,

I cannot wait for you guys to get back into the wicked world of the fae who prowl the streets of New Orleans. When I first started writing Wicked and came up with the character of the evil fae Prince, I couldn't wait to tell his story, because things aren't always how they seemed. Seeing him through Brighton's eyes has been one of the greatest stories to tell, and I am so excited for you to find out what is happening with Ren, Ivy, and the Prince and Brighton. And of course, Tink too!

Please write to 1001DarkNights@gmail.com to win one of five copies.

Thanks,
Jennifer L. Armentrout
www.1001darknights.com/authors/collection-five/jennifer-l-armentrout-the-prince




Publisher:
Evil Eye Concepts, Inc.

Pub Date:
November 12, 2018

ISBN:
9781948050128

List Price:
$2.99

Dear Reader,

It's not every day that a criminal investigation in Manhattan connects to a tale of intrigue in ancient Mesopotamia. What could one have to do with the other? How are two families connected across 4,000 years of history? To find out what happens, you'll have to read the book! It's been called "an inescapable adventure" and "a gripping kickoff to a new series."

Win one of 10 signed copies of Dead Sea Rising. Email deadseachronicles@gmail.com to enter.

Jerry B. Jenkins
www.deadsearising.com








Publisher:
Worthy Publishing

Pub Date:
November 13, 2018

ISBN:
9781617950094

List Price:
$24.99