From the Shelf
Serendipity
Book browsing is inherently serendipitous, even if you have a certain type of book in mind. An arresting cover or catchy blurb can lead into a nice discovery. Or, as happens so often, a few e-mail or water-cooler exchanges in the course of the workday provide the happy accident.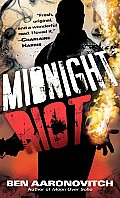 A few weeks ago, I got an e-mail from our managing editor, Robin Lenz, suggesting Ben Aaronovitch for a feature, saying, "Really funny guy, and I'm a big fan of his SF/mysteries." I'm a sucker for "funny" and "mysteries," so I asked the author if he would write an Inklings piece for us, which he did, and which I thoroughly enjoyed. That led to picking up his first book, Midnight Riot, which is, well, a riot. Probationary Constable Peter Grant wants to be a London detective but is being shunted into paper-shuffling limbo when he gets an odd break: he sees a ghost. Even better, he can speak with the ghost. Thus begins Grant's fortuitous apprenticeship with Inspector Nightingale, the Master.
It's a good story, and it's hilarious--Aaronovitch has a dry, deadpan wit. Here's a typical character description: "He was from Yorkshire or somewhere like that, and like many Northerners with issues, he'd moved to London as a cheap alternative to psychotherapy." As Grant battles evil, he comes to know the rivers and streams of London--they are gods and goddesses, and London is a city of magic, some good, some evil, some at the tipping point; he practices--sometimes badly-- basic magic and holds forth on all manner of life, like his mother, an African immigrant who takes no prisoners. Zany personalities keep pace with Peter's progress, like Dr. Abdul Haqq Walid, "world-renowned gastroenterologist, cryptopathologist and practicing Scot."
The best thing about the book? There are two more in the series (Moon over Soho and Whispers Underground) that I haven't read yet. --Marilyn Dahl, book review editor, Shelf Awareness

In this Issue...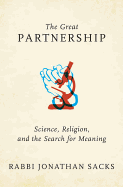 A British rabbi sets out to reconcile the worldviews of science and religion in this intellectually stimulating work.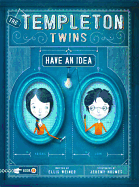 A mystery involving resourceful twins and their professor-inventor father, told by an endearingly impudent Narrator.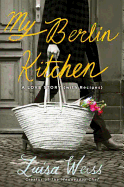 A mouthwatering tribute to Berlin and a love letter to food, romance and following your heart.
Review by Subjects:
Fiction ⋅ Mystery & Thriller ⋅ Science Fiction & Fantasy ⋅ Food & Wine ⋅ History ⋅ Religion ⋅ Performing Arts ⋅ Children's & Young Adult

From Garden District Book Shop
Upcoming Events
Garden District Book Shop & NOCHI present an evening with Sean Brock - Ticketed Event
10/17/2019 - 7:00PM
Click Here To Purchase Your Ticket! Thursday, October 17th 7-9PM Join us for an evening with Chef Sean Brock as he is in conversation with Chef Kelly Fields, discussing his book, South: Essential Recipes and New Explorations....
Jax Frey: The Gumbeaux Sistahs
10/19/2019 - 1:00PM
Saturday, October 19th 1-3PM "A bowl of my Mama's gumbo and a little wine will solve any problem you've got," said every single Gumbeaux Sistah ever. Five Southern women wage a hilarious war against the ageism problems of one of their deep-in-trouble sisters using their improbable friendships, evil-genius schemes, oh-so-numerous cocktails, and a shared passion for good gumbo.When southern artist, Judith Lafferty, loses her long-time, prestigious museum job to a much younger man, she finds...
Book Candy
Authors and Bicycles; Book Cakes; Bookcases and Shelves
Tolstoy the biker and more. Flavorwire offered an album of "photos of famous authors and their bicycles."

---

Tasty pictures, indeed: Mental Floss served up "11 cakes inspired by comic books." And a "magnificent Zelda Fitzgerald cake" was featured by Boing Boing, which noted that "Zelda is half Peach Cake soaked in bourbon, the other half is vanilla cake with a salted caramel buttercream."

---

Design Paragon featured "35 examples of avant-garde bookcase and bookshelf designs."

---

A direct evolutionary line from fallen tree to bookcases has been illustrated, courtesy of Improbables Librairies, Improbables Bibliothèques's Facebook page.

The Writer's Life
Bernie & Chet & Spencer Quinn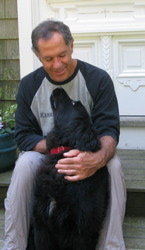 We are big fans of Spencer Quinn's five Chet and Bernie mysteries; see our review below of the latest, A Fistful of Collars (Atria). We got pretty excited when we came up with the idea to interview Chet, until we realized that while Chet thinks, he doesn't speak. So, here, via Spencer Quinn [in photo, with Amy], is an interview with Bernie.
For those who don't know, you're the proprietor of the Little Detective Agency. In retrospect, are you happy with that corporate name choice?
Little is my surname. I run a detective agency.
Right. But the agency predates Chet's involvement. Chet, I should explain, is your canine companion, and readers of your joint adventures--A Fistful of Collars is the latest--might see him as a major contributor to your success, such as it is.
Such as it is?
Uh, considerable success is what I meant to say. No need to get up. How tall are you, if you don't mind my asking?
Just under six two.
And your weight?
Haven't weighed myself in years--205, 210, something like that.
You seem to be in good shape.
Nothing like Chet.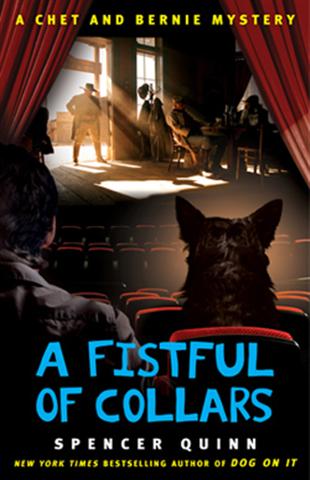 Yes, getting back to Chet. In light of Chet's performance in The Dog Who Knew Too Much, to take a recent example, have you ever considered changing the corporate name to the Chet and Bernie Agency?
No.
Mind if I ask why?
Yes.
Um, right, sure, perfectly understandable. But this is, after all, a promotional sort of interview.
For who?
Well, for you and for us, I guess.
(sighs) Chet doesn't care about things like having his name on the business card.
How do you know?
How do I know? Because I know Chet.
I understand why you might think you know him. But how do you know you know?
You lost me.
He is a dog, after all.
And I'm human. Where are we going with this?
Uh, nowhere special. I was only--
And by the way, Ms. Shelf, Chet knows me, too.
Well, you see, that raises pretty much the same--
And that's that.
(shuffling notes, discarding most of them) Can I ask when you first began to suspect the existence of this mutual understanding?
Isn't all that in A Cat Was Involved, the e-story about the day we first met?
You mentioned that Chet doesn't care about having his name on the business card. Can you tell us some things he does care about? Treats, for example? Fetch? Chasing javelinas in the canyon out behind your place in the Valley? Grabbing perps by the pant leg?
(goes quiet, assumes faraway look) He likes all that, of course. But they're part of something else, something much bigger--his love of life. Chet loves life with a passion. I've learned a lot from him in that regard and hope to learn lots more.
Thanks, Bernie. That's rather, um, touch--
(on his way out) Don't mention it.

Inklings
Tad Crawford: On Murakami's Dreams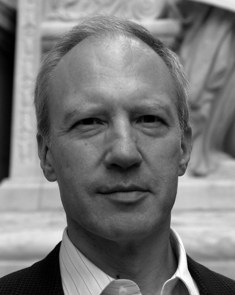 Tad Crawford, Allworth Press founder and publisher, is an author, attorney and artists' rights advocate. His debut novel is A Floating Life (Arcade Publishing). He has also written The Secret Life of Money and a dozen other nonfiction books, chiefly on the business lives of artists and writers.
Readers of my newly released novel, A Floating Life, often ask about the source of my inspiration for the images, characters and events that are "dreamlike." This is the same question that I've wanted to ask Haruki Murakami, one of my favorite authors, for a long time.
Murakami is especially interesting because his dreams have no afterlife in his consciousness. Sleep is a void. It's striking that a novelist so able to command the logic and imagery of dreams does not remember his own dreams.
A clue to this conundrum comes from his work process. After rising at 4 a.m. he writes for five or six hours, then runs or swims, reads and listens to music, and goes to bed promptly at 9 p.m. He says, "I keep to this routine every day without variation. The repetition itself becomes the important thing; it's a form of mesmerism. I mesmerize myself to reach a deeper state of mind."
This mesmerizing allows Murakami to explore his own fascinating depths. Imagining himself to have a lost twin who was kidnapped and lives in a different reality, Murakami identifies with the twin and frees himself from the constraints of this reality. He can let his imagination be active and explore images, concepts, and characters that are not what we expect. As he says, "Every time I write a book I put my feet in different shoes.... This way I can escape. It's a fantasy. If you can't have a fantasy, what's the point of writing a book?"
I believe these mesmerizing fantasies offer a tonic to society by presenting a way into the life of the soul that transcends the limits imposed by ordinary reality. This may help explain one facet of Murakami's immense popularity and appeal. --Tad Crawford

Literary Lists
Underrated Novels; French Cooking Titles; Danza's Movies
Flavorwire highlighted "10 underrated books everyone should read" and "10 novels that deserve a prequel."

---

In the fall of 1960, Julia Child sent a letter to her editor at Knopf that included a list of suggested titles for her forthcoming debut cookbook, which would ultimately, and famously, become the final name on the list: Mastering the Art of French Cooking. See the full menu of possibilities here.

---

In honor of the Roald Dahl's birthday last week, former British children's laureate Michael Rosen shared his picks for "top 10 Dahl characters" in the Telegraph.

---

Actor Tony Danza, the author of I'd Like to Apologize to Every Teacher I Ever Had who admits he was a "discipline problem" at Long Island's Malverne High School, chose his "top 5 movies to school you" for Word&Film.

Book Reviews
Fiction
Harper, $27.99, hardcover, 9780061493348
Delacorte, $28, hardcover, 9780385344333
Hawthorne Books, $16.95, paperback, 9780983477570
Mystery & Thriller
Atria, $25, hardcover, 9781451665161
Science Fiction & Fantasy
Small Beer Press, $16, paperback, 9781931520805
Orbit, $12.99, paperback, 9780316205207
Food & Wine

Viking, $26.95, hardcover, 9780670025381
History
Viking, $26.95, hardcover, 9780670026227
Religion

Schocken, $28.95, hardcover, 9780805243017
Performing Arts
McSweeney's, $32, hardcover, 9781936365531
Children's & Young Adult

Chronicle, $16.99, hardcover, 232p., ages 9-12, 9780811866798
Aladdin, $16.99, hardcover, ages 8-12, 9781442407718
--- SPECIAL ADVERTORIAL OFFERINGS ---

Torpedoed:

The True Story of the World War II Sinking of "The Children's Ship"

by Deborah Heiligman

Dear Reader,

Sometimes a story grabs you and doesn't let go. That's what happened with Torpedoed: The True Story of the World War II Sinking of "The Children's Ship." My editor showed me a photograph of a custom-made child's life jacket, bright red. It belonged to an eleven-year-old boy whose parents sent him on a ship from England to Canada during World War II. The story of that ship is a tragedy, but it is also filled with heroism, bravery, community, and adventure. And it's all true.

Here are some glimpses: Two teenage girls cling to an overturned lifeboat in freezing cold water for 19 hours. A young man dives into the water over and over again to save children. On a lifeboat lost at sea for eight days, a teacher tries desperately to keep six boys alive—by telling them adventure stories.

Email deborah@deborahheiligman.com to win a copy.

Thanks!
Deborah
www.deborahheiligman.com






PUBLISHER:
Henry Holt and Co. Books for Young Readers/MCPG

PUB DATE:
October 8, 2019

ISBN:
9781627795548

TYPE OF BOOK:
Middle-Grade Nonfiction

AGE RANGE:
10-14

PRICE:
$19.99
Ricochet

by Kathryn Berla

Dear Reader,

I don't remember a time when the possibility of parallel universes hasn't fascinated me. Who hasn't thought about the "what ifs" in life that lead us to our current moment? Who hasn't pondered where a different choice may have led?

Science says it's possible and our imaginations explore the ways in which it could happen. I tried to integrate both science and imagination into this story of one girl…four starkly different versions of her life…and the ultimate standoff when each version must overcome her fears in the face of evil in order to triumph and find happiness.

"Spellbinding, and spectacular are the only words I have for this book." (Adrianna, NetGalley reviewer)

"..surprisingly new at every page and explored some ideas that I have not seen in other novels." (Traci, NetGalley reviewer)

"…a totally amazing read." (Rubayet, NetGalley reviewer)

I'm giving away five signed copies of Ricochet, picked from random entries. To enter, please email me at berlabooks@gmail.com.

Thank you for reading!
Kathryn Berla
www.kathrynberlabooks.com






PUBLISHER:
Flux/North Star Editions

PUB DATE:
October 8, 2019

ISBN:
9781635830408

TYPE OF BOOK:
Young Adult Science Fiction

AGE RANGE:
13+

PRICE:
$11.99