From the Shelf
Spring Has Sprung!
Springtime brings warmer weather, blossoming flowers, sunshine and a feeling of possibility. It's the perfect season to read books about renewal and hope. Take one of these books outside and welcome the season with some al fresco reading!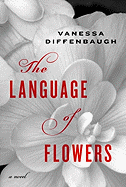 The link to spring is evident in the title of The Language of Flowers by Vanessa Diffenbaugh, but this novel also tells a story of rebirth. Victoria, 18, has aged out of the foster care system and must survive on her own after a childhood of being unloved. Her knowledge of flowers and their meanings saves her life, both figuratively and literally, in this compelling story about connections and awakening.

Rhoda Janzen wrote the warm, very funny memoir Mennonite in a Little Black Dress to tell the story of her return home to her Mennonite roots to start fresh after her life falls apart.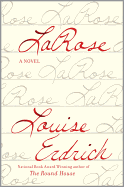 The poignant novel LaRose by Louise Erdrich begins with tragedy as Dusty, a Native American boy, is mistakenly shot by Landreaux, the father of his best friend. Devastated, Landreaux borrows from old traditions and gives his own son, LaRose, to the mourning family. Two families begin along a path of healing and hope, thanks to one little boy.

Spring means the start of wedding season. Something New by Lucy Knisley is a charming, funny graphic memoir that follows the author's wedding plans from start to finish. Fans of Knisley's other graphic memoirs, including the foodie favorite Relish, will recognize her sense of humor and whimsical drawings.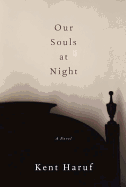 Love isn't just for the young. Folks in the autumn of their lives can also experience a renewal, as in Our Souls at Night by Kent Haruf. In this brief but tender and moving story, two lonely, elderly people get a second chance at happiness.

Grab a book and head outside to celebrate spring! --Suzan L. Jackson, freelance writer and blogger at Book by Book

In this Issue...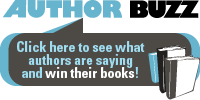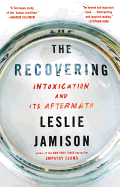 Empathetic and unflinching, The Recovering offers a refreshing antidote to narratives that would marry substance abuse to creativity.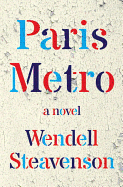 The political and the personal intertwine in this story of a journalist struggling to bridge the divide between Islam and the West.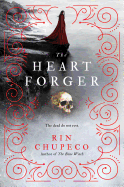 In this sequel to The Bone Witch, Tea struggles to keep the eight kingdoms safe from monstrous daevas as well as from the dangerous Faceless Dark asha who seek power and immortality.
Review by Subjects:
Fiction ⋅ Mystery & Thriller ⋅ Biography & Memoir ⋅ Science ⋅ Children's & Young Adult

From Garden District Book Shop
Upcoming Events
Garden District Book Shop Book Club
12/12/2018 - 6:00PM
Join us for the discussion the second Wednesday of every month. New Members are always welcome. Members can purchase book in-store for a 20% discount. Wednesday, December 12th
Book Candy
'Would You Rather?' for Book Nerds
Buzzfeed challenged readers with "the hardest game of 'Would You Rather?' for book nerds."
---
Who knew? Mental Floss outlined "five utterly bizarre facts about Victor Hugo."
---
Atlas Obscura explored the life of Regina Anderson, the "librarian at the nexus of the Harlem Renaissance."
---
Mohsin Hamid "annotates the first page of his novel, Exit West," for PBS NewsHour.
---
"Top 10 books about horses--Jane Smiley picks her favorites" for the Guardian.
---
Yang Si Young's "library chair for children" project started with the thought, 'Can a piece of furniture become a library?' " Bookshelf noted.

Great Reads
Rediscover: America in the King Years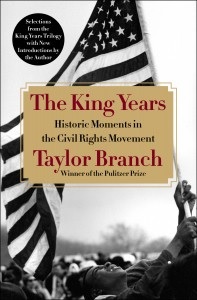 This past Wednesday marked the 50th anniversary of the assassination of Martin Luther King Jr. on April 4, 1968, at the Lorraine Motel in Memphis, Tenn. (now preserved as the National Civil Rights Museum). Historian Taylor Branch spent nearly a quarter-century crafting America in the King Years, an authoritative, three-part look at King's life and the wider Civil Rights Movement. Part one, Parting the Waters, was published by Simon & Schuster in 1988 to great critical acclaim: it shared the 1989 Pulitzer Prize for History with James M. McPherson's Battle Cry of Freedom, won a National Book Critics Circle Award and was a finalist for the 1989 National Book Award. Parting the Waters covers 1954 to 1963, including the Montgomery bus boycott, the Freedom Riders in 1961 and the 1963 Birmingham campaign and march on Washington, during which King gave his historic "I Have a Dream" speech.

Part two of Taylor's trilogy, Pillar of Fire, came out in 1998. It covers the JFK assassination, the freedom summer of 1964 and King's reception of the Nobel Peace Prize. Part three, At Canaan's Edge, was released in 2006, and includes the 1965 Selma to Montgomery marches, the Chicago open housing movement, the Watts riots, King's opposition to the Vietnam War and his assassination. In 2013, Simon & Schuster published The King Years: Historic Moments in the Civil Rights Movement, which condenses key moments of Taylor's 3,000-page trilogy into a single volume ($26, 9781451678970). --Tobias Mutter

The Writer's Life
Lidia Bastianich: From Refugee to Restaurateur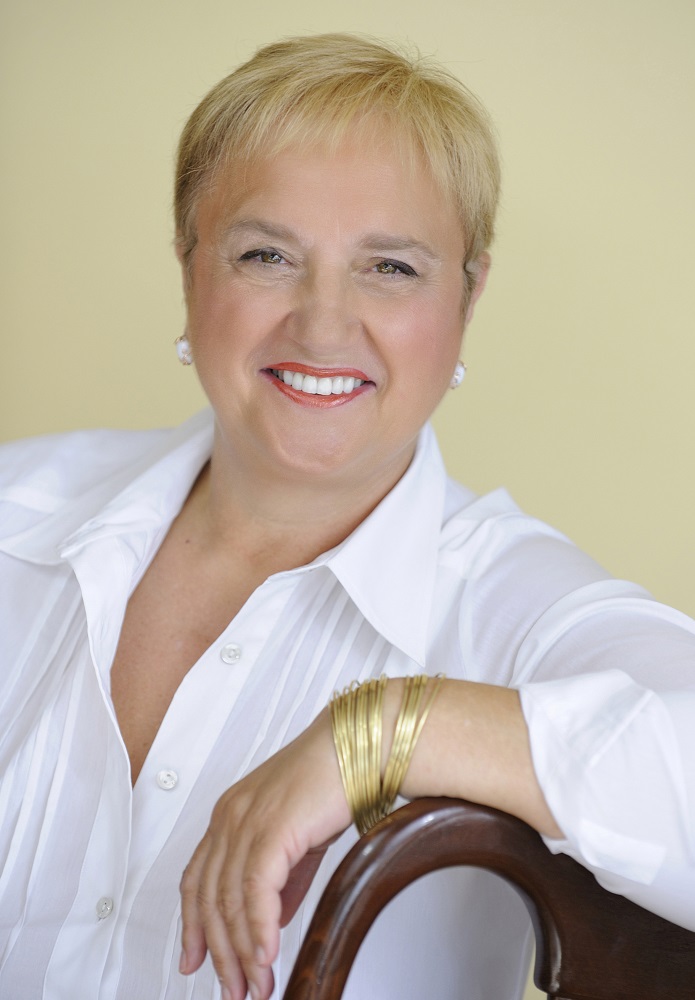 photo: Diana DeLucia
Restaurateur and beloved TV personality Lidia Bastianich has published more than a dozen bestselling cookbooks. In My American Dream: A Life of Love, Family, and Food, Bastianich traces her journey from communist Yugoslavia to a refugee camp in Italy to the United States, reflecting on the lessons she has learned along the way (Knopf, $28.95).

Food can unite us across nationalities, class and beliefs. You've cooked for presidents, even popes, but how does cooking still connect you to people of all different stations in the world?

I think that the ultimate place in everybody's life is that place where everybody sits down around the table and shares food. For me, food is a conductor of love, affection, caring, nurturing and it has opened many doors--like cooking for the pope.

My success is partly the trust that I have from my audience. I feel very committed to that trust. I transmit the knowledge of how to make something, through my books or my recipes, on TV or at my restaurant. I get e-mails from people in Middle America--who will never come to my restaurant, and who most likely I will never see--who write me and say, "Last night I made a Lidia dinner at my home, and everybody loved it. Thank you for bringing it to my table." That gives me a tremendous amount of pleasure.

You paint the scenes in Istria where your grandparents lived so vividly, with the ripe cherries or plump figs, even the American cheese that brought you some joy in the refugee camp. How does food ground your memories?

Food takes me to places. Food seems to be like a conduit for me. So much of my life revolved around food. Hence, my memories were destined to revolve around food: the making of food, assisting grandma, following the seasons--going to find that perfect fig in the morning.

You often express your growing sense of identity as an American in terms of what was on your plate. One memorable line in the book comes when you're a teenager and buy a frozen TV dinner you'd been coveting. You write, "After heating the frozen food in the oven, I put the aluminum-foil container on my TV tray table and set myself up in front of our TV to watch a show. 'I am an American,' I exclaimed." Today, what makes you feel truly American?

I feel very American. America is the country I've lived in the longest, a country that has given me freedom and opportunities, and has given me the opportunity to give back. My children are American. My grandchildren are American.

As a young teenager especially, going to school and watching TV, I would want all the things that would make me an American: bobby socks or skirts with a big belt. I would go shopping and see things like a frozen TV dinner, and that, to me, exemplified America. Of course, my mother wouldn't spend the money on that; for that amount, she could have cooked dinner for all four of us.

When was the last time you had a frozen TV dinner?

Oh, I think it was in those times. I haven't had one since. I do buy organic frozen vegetables, but not much else in the frozen department. Ice cream, certainly. But not TV dinners.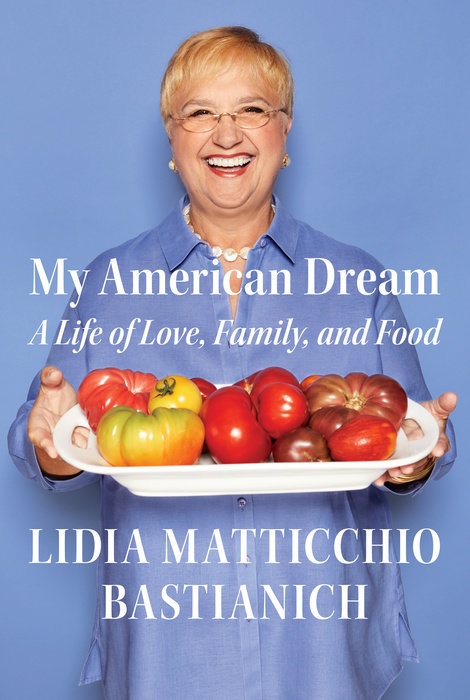 The anecdote about your mother offering dog biscuits to a neighbor, thinking they were cookies, is so poignant. Have you made any similar mistakes in your global travels, either funny or a little embarrassing?

I don't know where it was, but with my father, we went to a place with lemon and water to wash your fingers--and drank that like lemonade.

This is what happens to people when they try to insert themselves into a culture they so much want to be part of. [My mother was] trying to learn English, so there was the language barrier. Also, she was very frugal. Maybe that cookie was cheaper than the other cookie!

You write, "Life is all about taking chances." What kind of chances do you take these days?

Calculated chances. Reasonable chances. Studied chances. I always tell everybody, especially my children, life is full of opportunities. You have to look at each one that interests you and analyze it: Do I want to take that road? Your life is built on the roads you decide to take--or as the poem goes, the roads not taken. Life's all about chances, opportunity. Look for chances.

So many strong women have helped shape your life. Can you tell us a little about your work supporting other women in business?

My life has been connected and supported and nurtured by a lot of strong women along the way, starting with my grandmother. She set a great example. In my industry, it's a tough road for women. Even though in Italy women rule the kitchen, in America there is a lot of resistance.

Along the way, I've taken women in and mentored as much as I can. We have a woman chef at Del Posto, with a Michelin star. Also, I was one of the cofounders of Women Chefs and Restaurateurs. We formed this organization to empower women. Women need to lead in order to get to equality. What that means in this society is that you need to be financially a leader. I thought that women were not given the right opportunities by bankers when they wanted to open their own businesses; so we would specifically make financial contributions so that they could open their own restaurants, and gain that power.

I worked for UNIFEM for 10 years and still work with them. Now, I am involved in educating immigrant children, making sure as they are in camps, or wherever they are, that they continue their education. I am also on the board of Arrupe College, a new two-year college in Chicago in association with Loyola University. It offers inner-city kids a stepping stone to education. I'm very involved in education, for women and men, especially for the underprivileged.

What are you reading right now?

I read all the time. I am just about to finish Beneath a Scarlet Sky by Mark Sullivan. It's a great book about World War II and the troops in Italy. Read it if you get a chance.

What was the last cookbook you cooked from?

It was the holidays, and you know what I wanted to do? Tarte Tatin! I went to Julia Child's book, and I went to Richard Sax's. I always like to check the same recipe in a few books, to see what is the common denominator and what I like out of each. I made two tarte tatins for the holidays, and they were great. And let me tell you, I didn't make the puff pastry.

Did you buy it frozen?

I did! --Katie Weed, freelance writer and reviewer
Book Reviews
Fiction

W.W. Norton, $25.95, hardcover, 384p., 9780393609783
Morrow, $26.99, hardcover, 320p., 9780062431936
Hogarth, $25, hardcover, 256p., 9781524761684
Grove Press, $23, hardcover, 144p., 9780802127617
Mystery & Thriller
Little, Brown, $26, hardcover, 256p., 9780316432344
Biography & Memoir

Little, Brown, $30, hardcover, 544p., 9780316259613
Knopf, $28.95, hardcover, 352p., 9781524731618
Simon & Schuster, $26, hardcover, 384p., 9781451690453
Science
Bellevue Literary Press, $19.99, paperback, 272p., 9781942658320
Pantheon, $28.95, hardcover, 272p., 9781101870921
Children's & Young Adult

Sourcebooks Fire, $17.99, hardcover, 528p., ages 14-up, 9781492635857
Abrams Appleseed, $8.99, board books, 30p., ages 0-3, 9781419728280
Little, Brown, $17.99, hardcover, 240p., ages 10-up, 9780316388283
--- SPECIAL ADVERTORIAL OFFERINGS ---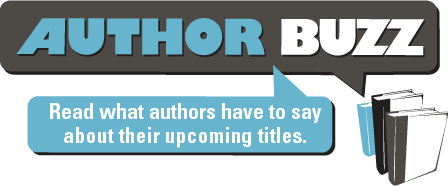 Dear Reader,

As the Kindred Players hold their dress rehearsal for A Christmas Carol, a ghost wafts onstage and murders the star of the show. Suzanne Dietz, co-owner of the Cackleberry Club, rushes after this spooky specter but loses him when he escapes into a snowstorm. Suzanne vows to solve this murder and ends up juggling multiple suspects, holiday tea parties, a second murder, and a devastating fire. True to character, she also maintains her good humor (yes, this book is funny!) and keeps her romance sizzling with the town doctor. In the tradition of all my previous New York Times bestselling cozies, I won't let you down when it comes to heart-warming descriptions, a breathless pace, and homespun recipes!

Laura Childs
www.laurachilds.com








Publisher:
Berkley Books

Pub Date:
December 4, 2018

ISBN:
9780425281727

List Price:
$26.00

Dear Reader,

In Something Worth Saving, Lily and 14-year old Charlie are best friends: a boy and his cat. But Lily is puzzled when she sees bruises on Charlie. Who would dare hurt her favorite boy? In her quest to investigate, Lily comes to realize that her family is fractured in more ways than one. But no matter how flawed they may be, Lily never stops fighting to protect those she loves.

Booklist writes, "Told with empathy and hope."

Write to sandi@sandiwardbooks.com to win one of five signed books!

Sandi Ward
www.sandiwardbooks.com








Publisher:
Kensington

Pub Date:
December 18, 2018

ISBN:
9781496711137

List Price:
$15.95

Dear Reader,

I cannot wait for you guys to get back into the wicked world of the fae who prowl the streets of New Orleans. When I first started writing Wicked and came up with the character of the evil fae Prince, I couldn't wait to tell his story, because things aren't always how they seemed. Seeing him through Brighton's eyes has been one of the greatest stories to tell, and I am so excited for you to find out what is happening with Ren, Ivy, and the Prince and Brighton. And of course, Tink too!

Please write to 1001DarkNights@gmail.com to win one of five copies.

Thanks,
Jennifer L. Armentrout
www.1001darknights.com/authors/collection-five/jennifer-l-armentrout-the-prince




Publisher:
Evil Eye Concepts, Inc.

Pub Date:
November 12, 2018

ISBN:
9781948050128

List Price:
$2.99

Dear Reader,

It's not every day that a criminal investigation in Manhattan connects to a tale of intrigue in ancient Mesopotamia. What could one have to do with the other? How are two families connected across 4,000 years of history? To find out what happens, you'll have to read the book! It's been called "an inescapable adventure" and "a gripping kickoff to a new series."

Win one of 10 signed copies of Dead Sea Rising. Email deadseachronicles@gmail.com to enter.

Jerry B. Jenkins
www.deadsearising.com








Publisher:
Worthy Publishing

Pub Date:
November 13, 2018

ISBN:
9781617950094

List Price:
$24.99