From the Shelf
There Is Poetry in Baseball, and Vice Versa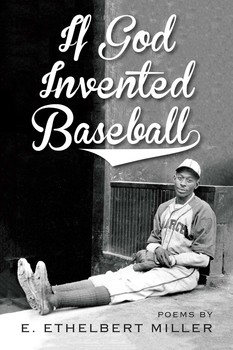 Baseball remains the sport nestled closest to our literary souls. In the preface to If God Invented Baseball: Poems (City Point Press), E. Ethelbert Miller writes: "There is no future without baseball. There is no past either.... Here are poems that celebrate and interpret the game. They are for everyone who has experienced the magic released when three holy things come together: bat, ball and glove."
And so they are. Miller is not the first poet to see this, of course. Donald Hall has always been up for a metaphorical game of catch: "Baseball, I warrant, is not the whole/ occupation of the aging boy." ("The Seventh Inning," The Museum of Clear Ideas, Mariner)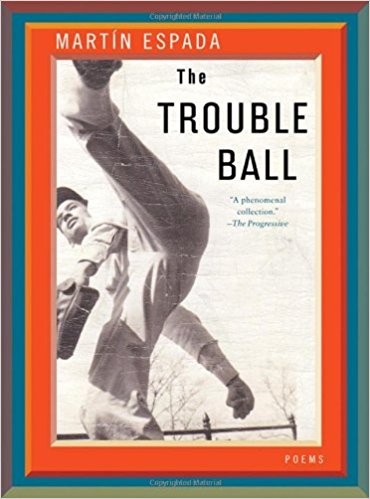 And I love Martín Espada's "The Trouble Ball" (The Trouble Ball: Poems, Norton): "On my father's island, there were hurricanes and tuberculosis, dissidents in jail/ and baseball. The loudspeakers boomed: Satchel Paige pitching for the Brujos/ of Guayama."
When she was 81, Marianne Moore threw out the first pitch at the Yankees' home opener in 1968. From "Baseball and Writing" (New Collected Poems, FSG): "Fanaticism? No. Writing is exciting/ and baseball is like writing./ You can never tell with either/ how it will go/ or what you will do;/ generating excitement--/ a fever in the victim--/ pitcher, catcher, fielder, batter."
I bought If God Invented Baseball right around Opening Day. I knew I'd love this collection because Miller is one of my favorite poets. He's also the only one I've actually seen play ball. (Well, it was softball on the Commons Lawn at Bennington College, but that counts, right?)
In "The Knuckleball," Miller writes: "Every black man should be born/ with a big mitt./ How else can one catch the world/ that flutters in unpredictable ways." Great baseball poetry must first be great poetry, and I think Miller's new collection is. "The knuckleball is Bebop/ Don't be baffled by its strange beauty/ Just keep hitting it with your ears." --Robert Gray, contributing editor

In this Issue...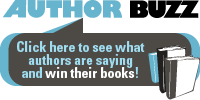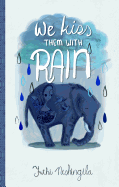 In this fable-like novella, a young girl fights for the life she wants against the backdrop of AIDS and poverty in modern-day South Africa.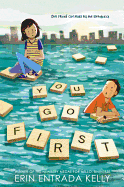 Twelve-year old Charlotte and 11-year old Ben individually face tumultuous weeks but are connected by their online Scrabble game.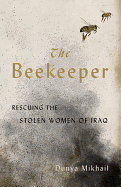 The Beekeeper tells the story of kidnapped Iraqi women and children through the lens of a remarkable rescuer.
Review by Subjects:
Fiction ⋅ Mystery & Thriller ⋅ Biography & Memoir ⋅ History ⋅ Political Science ⋅ Pets ⋅ Children's & Young Adult

From Garden District Book Shop
Upcoming Events
Garden District Book Shop Book Club
12/12/2018 - 6:00PM
Join us for the discussion the second Wednesday of every month. New Members are always welcome. Members can purchase book in-store for a 20% discount. Wednesday, December 12th
Book Candy
Celebrating National Library Week (and Poetry Month)
To celebrate National Library Week (and Poetry Month), Brain Pickings shared some of Nikki Giovanni's "wonderful poems celebrating libraries and librarians."
---
Mental Floss checked out "11 ridiculously overdue library books (that were finally returned).
---
The New York Public Library was "feline good with our favorite literary cats."
---
Mental Floss revealed "10 surprising former librarians."
---
Bustle suggested "10 easy ways you can support libraries during National Library Week."
---
Secret codes hidden in the books of a Scottish library "are a way for elderly readers to keep track of what they've already read," Atlas Obscura reported.

Great Reads
Rediscover: Polio: An American Story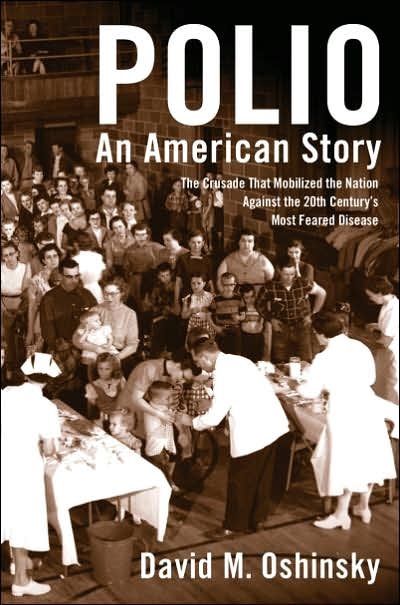 It has been nearly 40 years since a case of polio originated in the United States. Prior to the development of a vaccine by Jonas Salk in 1955, polio was a recurring scourge on humanity, causing death or paralysis among those afflicted (a stele from 13th-century BCE Egypt depicts a man with a withered leg believed to be a victim of polio). Thanks to a robust global eradication program, cases of naturally contracted polio are down to double digits worldwide. Full eradication has been hampered by conflicts in Syria, Afghanistan and Pakistan, though these numbers are a far cry from the mid-20th century, when polio killed or crippled more than 500,000 people every year.

The epidemics of the 1940s and 1950s made polio the most feared disease in the United States. The efforts of millions of parents to keep their children away from places they believed spread the virus--like swimming pools and beaches--failed to prevent nearly 60,000 annual cases. Only Jonas Salk's vaccine, and an enormous vaccination effort promoted by the March of Dimes (created by the disease's most famous victim, FDR), made summer safe again. In Polio: An American Story (2005), medical historian David M. Oshinsky chronicles the polio epidemic in the U.S. and the race to discover an effective vaccine. Oshinsky's book won the 2006 Pulitzer Prize for History and is available in paperback from Oxford University Press ($16.95, 9780195307146). --Tobias Mutter

The Writer's Life
Rory Kress: Unraveling the USDA and Puppy Mills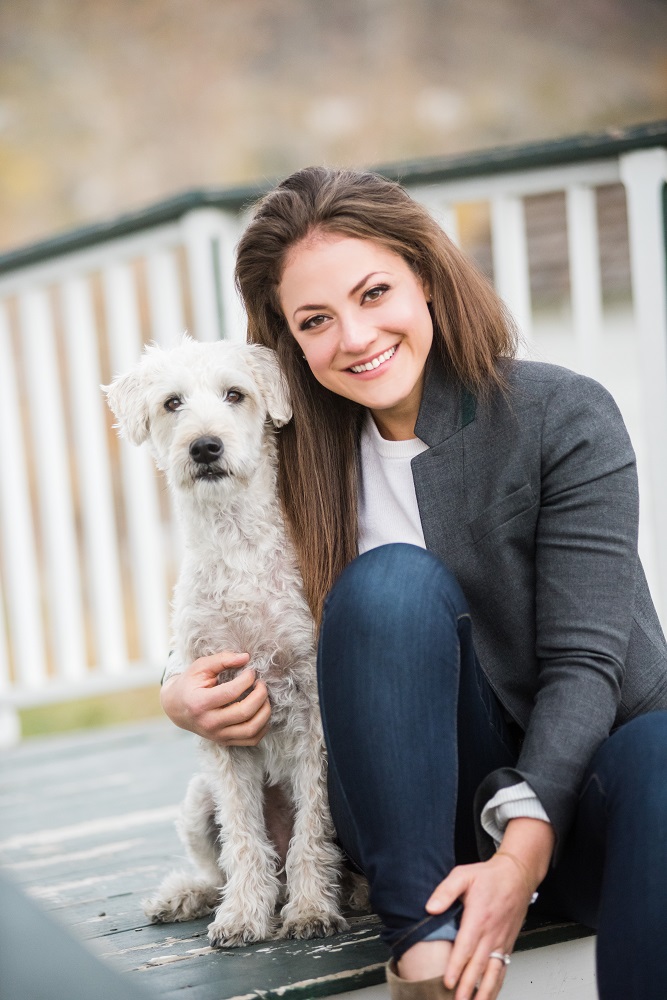 photo: Andrea Flanagan Photography
Rory Kress is a journalist and Emmy Award-winning television producer. She received her master's degree with honors from the Columbia University Graduate School of Journalism and got her start writing for the Associated Press in Jerusalem. Kress's first book, The Doggie in the Window (reviewed below), is an investigation into the origins of her dog, Izzy.

After buying a dog from a pet store, your journalist nature was piqued by her quirks and you decided to investigate where she came from.

Yes. I was as naïve and foolish as anybody else, and I had no right to be because I am a journalist and this is what I do. I should have been asking more questions than I did, and I take responsibility for that. I ended up tracking back to where my own dog came from and seeing it for myself. It took me a very long time after I physically went there to emotionally connect with where she came from and who she is. It was a place that to me was very, very foreign. It was as alien to me as, gosh, the furthest reaches I've ever traveled to on this planet.

We hear a lot about the horrors of puppy mills--dog-breeding operations in which the health of the animals is disregarded in order to maximize profits--but The Doggie in the Window takes a new perspective on the industry. How so?

I think there's a lot of literature out there about puppy mills and illegal dog breeding. That's all horrible, but where my take on this differs is where we're either being obfuscated by or lied to by our government, and as taxpayers we need to ask better questions. Our consumer dollars really do matter once you follow the money.

The USDA, of all things, is who regulates this. It's such a strange thing to look at my dog and look at a piece of packaged meat I get from the store and say, "Wow, the same agency oversees these two very, very different things." But I almost didn't pick up this topic because so many people have written about it. Then, when I started pulling the thread of the government and the USDA and the regulations and the legal puppy mills and what that means, that's when I became shocked. The more I dug and the more I realized no one was talking about this part of it--government complacency at best, complicity at worst--it was just shocking to me.

An interesting twist transpired while you were writing this book.

I can laugh about it now, but at the time it wasn't so fun. I had to completely rewrite the book in February 2017, almost cover to cover. The book was due--full manuscript--back to my publisher April 1. Trump gets voted in, gets inaugurated and 15 days later pulls all the USDA reports that I'd been using to research the book for the last two years. Suddenly the entire story changed. The story was originally that if you look up these USDA reports--the federal reports--they kind of tell you nothing and they're meaningless. But at least you could see if breeders had a license. Now you can't even do that. If a pet shop wants to buy from a licensed breeder, they can't access that information without an FOIA [Freedom of Information Act] request. And I can tell you, having spent a lot of time FOIA requesting things, it's a very high bar to entry. You have to ride them and you have to stay on them, sometimes even show press credentials. Otherwise they'll say they're too backlogged, and they'll get to it next year.

Nobody's going to do that. So I had to completely rewrite the book. Originally it was about the fact that the USDA kind of rubber-stamps these places and doesn't actually put anything on their inspection reports, and the state reports prove that. But now the federal reports are gone.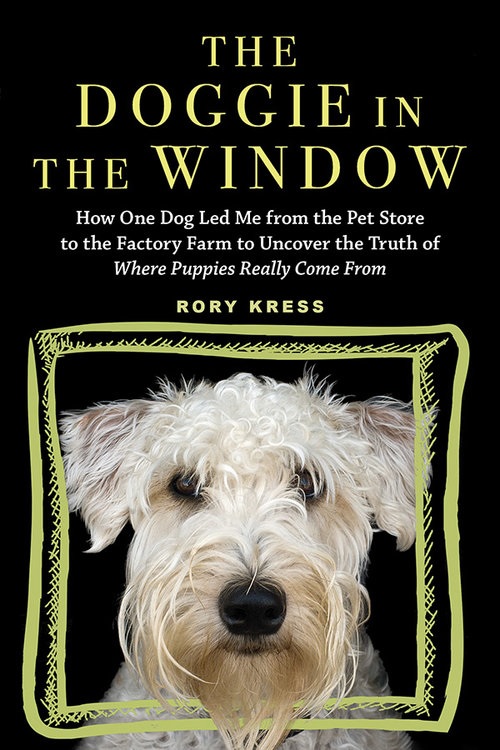 What was the rationale for pulling the reports?

I will never understand why this was a priority. Breeders pay a small license fee; it doesn't cost that much to be a dog breeder, so there's not that much money to be made, there's not that much political influence from them. So why, 15 days into a new administration, is this a priority? They hadn't even named an agriculture secretary yet.

They've kind of defended it by saying they're trying to make it better, trying to improve it, but that's very hard to quantify. I do know that I'm putting this out there at a time when this country is very divided, but this is a truly bipartisan issue.

You examine things like the Canine Care Certified designation for dog breeders and Puppyspot.com for people looking for dogs, which operate using proprietary data. Do you think these are positive for the industry?

There are so many people saying to consumers, "trust me, I'll make it easy on you. Don't worry about it." I'm a busy person, you're a busy person; there are people out there telling us to trust them, telling us that they're animal lovers. But what am I trusting you to do? What are your criteria? Why should I trust you? After all, you're making money on this. Even the USDA is. Why should I trust anybody but myself? I have a lot more respect for the average consumer, I think, than the pet industry does. I think you can tell with your own two eyes if you go to a breeder and you meet them and you look around the facility--common sense kind of tells you, "yeah, this is a good guy, this is a bad guy." And the same thing is true with shelters. There are going to be bad actors on both sides.

What do you hope people take away from The Doggie in the Window?

Small and simple changes can make a world of difference. Know where the regulations are, where the framework is and where you as a consumer can actually do something without having to be an expert or a scientist; you just need an Internet connection and a pair of eyes. It's not that hard to get this right if you want to.

You can vote with your dollars--where you buy from if you buy. You need to physically go, get on a waitlist, think about where you're putting your money. If you're going to adopt, research the shelters, make sure you're adopting from a shelter that engages in best practices and treats the animals well. You as a consumer matter. Who you vote for matters. What you do really matters. --Jen Forbus, freelancer
Book Reviews
Fiction

Catalyst Press, $14.95, paperback, 172p., 9781946395047
MCD/Farrar, Straus & Giroux, $26, hardcover, 272p., 9780374289188
Thomas Dunne Books, $26.99, hardcover, 336p., 9781250146779
Farrar, Straus & Giroux, $26, hardcover, 256p., 9780374185244
Mystery & Thriller
Europa Editions, $17, paperback, 304p., 9781609454487
Biography & Memoir

New Directions, $16.95, paperback, 240p., 9780811226127
Touchstone, $26, hardcover, 288p., 9781501189173
History
Holt, $30, hardcover, 304p., 9781250162502
Political Science
Hachette, $28, hardcover, 384p., 9780316476614
Pets
Sourcebooks, $15.99, paperback, 368p., 9781492651826
Children's & Young Adult

Greenwillow/HarperCollins, $16.99, hardcover, 304p., ages 8-12, 9780062414182
Balzer & Bray, $17.99, hardcover, 464p., ages 14-up, 9780062570604
Little, Brown, $18.99, hardcover, 48p., ages 4-8, 9780316362382
--- SPECIAL ADVERTORIAL OFFERINGS ---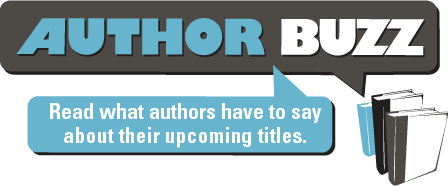 Dear Reader,

As the Kindred Players hold their dress rehearsal for A Christmas Carol, a ghost wafts onstage and murders the star of the show. Suzanne Dietz, co-owner of the Cackleberry Club, rushes after this spooky specter but loses him when he escapes into a snowstorm. Suzanne vows to solve this murder and ends up juggling multiple suspects, holiday tea parties, a second murder, and a devastating fire. True to character, she also maintains her good humor (yes, this book is funny!) and keeps her romance sizzling with the town doctor. In the tradition of all my previous New York Times bestselling cozies, I won't let you down when it comes to heart-warming descriptions, a breathless pace, and homespun recipes!

Laura Childs
www.laurachilds.com








Publisher:
Berkley Books

Pub Date:
December 4, 2018

ISBN:
9780425281727

List Price:
$26.00

Dear Reader,

In Something Worth Saving, Lily and 14-year old Charlie are best friends: a boy and his cat. But Lily is puzzled when she sees bruises on Charlie. Who would dare hurt her favorite boy? In her quest to investigate, Lily comes to realize that her family is fractured in more ways than one. But no matter how flawed they may be, Lily never stops fighting to protect those she loves.

Booklist writes, "Told with empathy and hope."

Write to sandi@sandiwardbooks.com to win one of five signed books!

Sandi Ward
www.sandiwardbooks.com








Publisher:
Kensington

Pub Date:
December 18, 2018

ISBN:
9781496711137

List Price:
$15.95

Dear Reader,

I cannot wait for you guys to get back into the wicked world of the fae who prowl the streets of New Orleans. When I first started writing Wicked and came up with the character of the evil fae Prince, I couldn't wait to tell his story, because things aren't always how they seemed. Seeing him through Brighton's eyes has been one of the greatest stories to tell, and I am so excited for you to find out what is happening with Ren, Ivy, and the Prince and Brighton. And of course, Tink too!

Please write to 1001DarkNights@gmail.com to win one of five copies.

Thanks,
Jennifer L. Armentrout
www.1001darknights.com/authors/collection-five/jennifer-l-armentrout-the-prince




Publisher:
Evil Eye Concepts, Inc.

Pub Date:
November 12, 2018

ISBN:
9781948050128

List Price:
$2.99

Dear Reader,

It's not every day that a criminal investigation in Manhattan connects to a tale of intrigue in ancient Mesopotamia. What could one have to do with the other? How are two families connected across 4,000 years of history? To find out what happens, you'll have to read the book! It's been called "an inescapable adventure" and "a gripping kickoff to a new series."

Win one of 10 signed copies of Dead Sea Rising. Email deadseachronicles@gmail.com to enter.

Jerry B. Jenkins
www.deadsearising.com








Publisher:
Worthy Publishing

Pub Date:
November 13, 2018

ISBN:
9781617950094

List Price:
$24.99