From the Shelf
Father's Day Reading for Dads and Kids
The very first statewide Father's Day celebration took place in 1910 in Washington but the holiday wasn't celebrated nationally until 1972. Make up some of that lost time and celebrate Dad with picture books like the following, which feature loving fathers and grandfathers.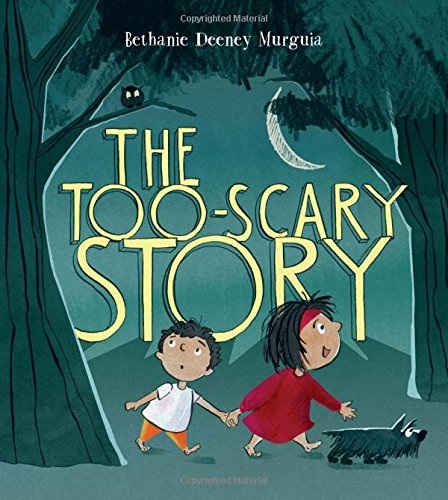 The Too-Scary Story
by Bethanie Deeney Murguia (Arthur A. Levine/Scholastic, $16.99, hardcover, 40p., ages 3-5, 9780545732420, June 27, 2017)
"One dark night, in a house on a hill," two children ask Papa to tell them a bedtime story. Grace, the older of the siblings, wants it to be a scary story. Papa begins... but "Too scary!" Walter, Grace's little brother, exclaims. Papa eases the fright factor and brings in the fireflies.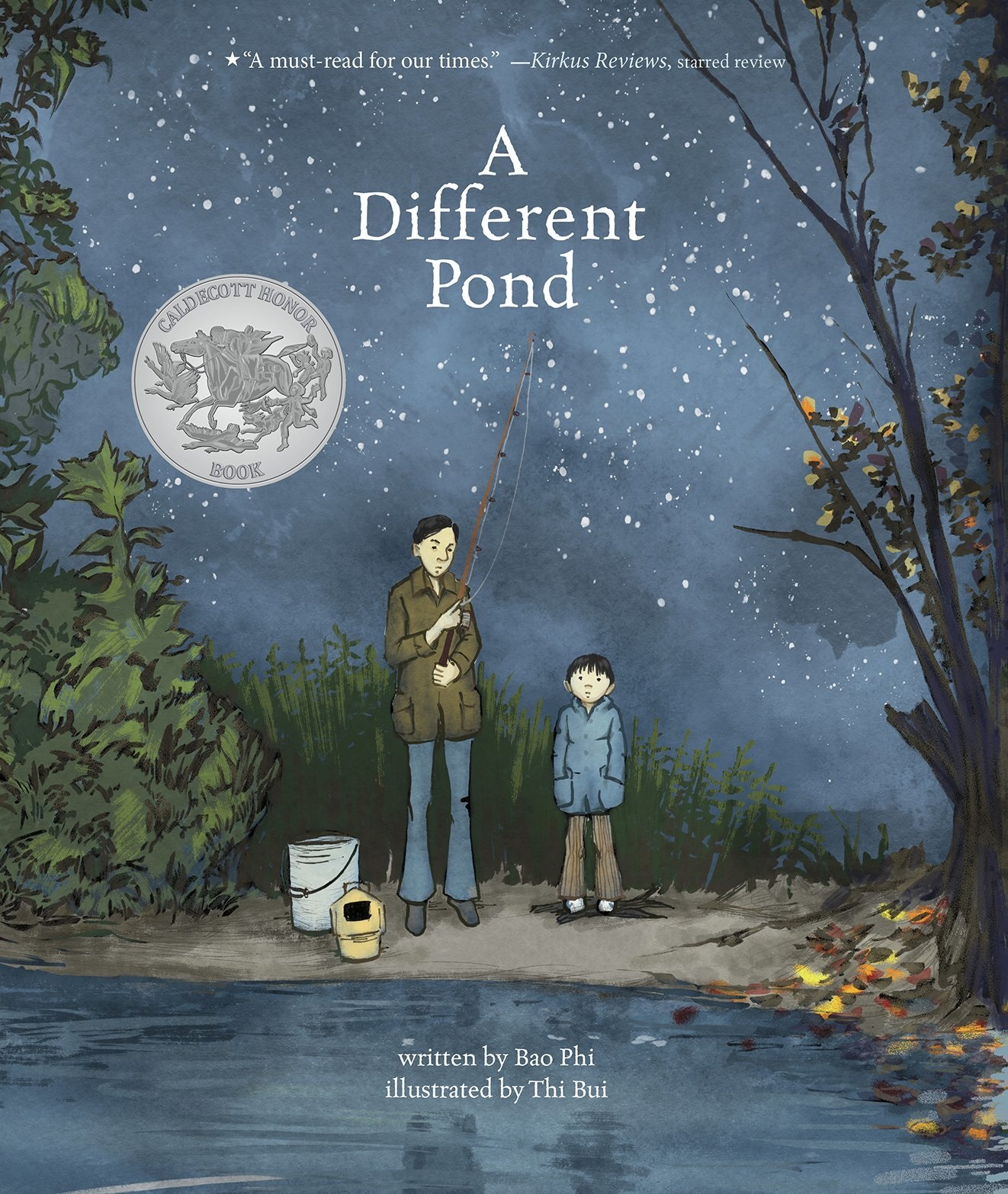 A Different Pond
by Bao Phi, illus. by Thi Bui (Capstone Young Readers, $15.95, hardcover, ages 6-8, 9781623708030, Aug 1, 2017)
A Different Pond is a Vietnamese American boy's account of a pre-dawn fishing expedition with his father. They've made this trip before. When the boy asks his father, who has recently taken a second job, "Why do we still have to fish for food?" Dad replies, "Everything in America costs a lot of money."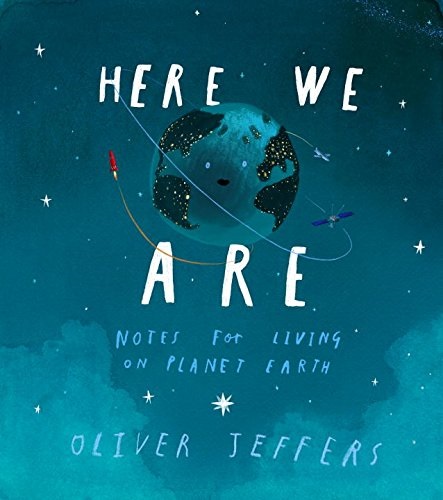 Here We Are: Notes for Living on Planet Earth
by Oliver Jeffers (Philomel, $19.99, hardcover, 48p., ages 2-6, 9780399167898, November 14, 2017)
Author and illustrator Oliver Jeffers distills the basics of life, the universe and everything else into child-sized bites in an adorable reminder that "[y]ou're never alone on Earth."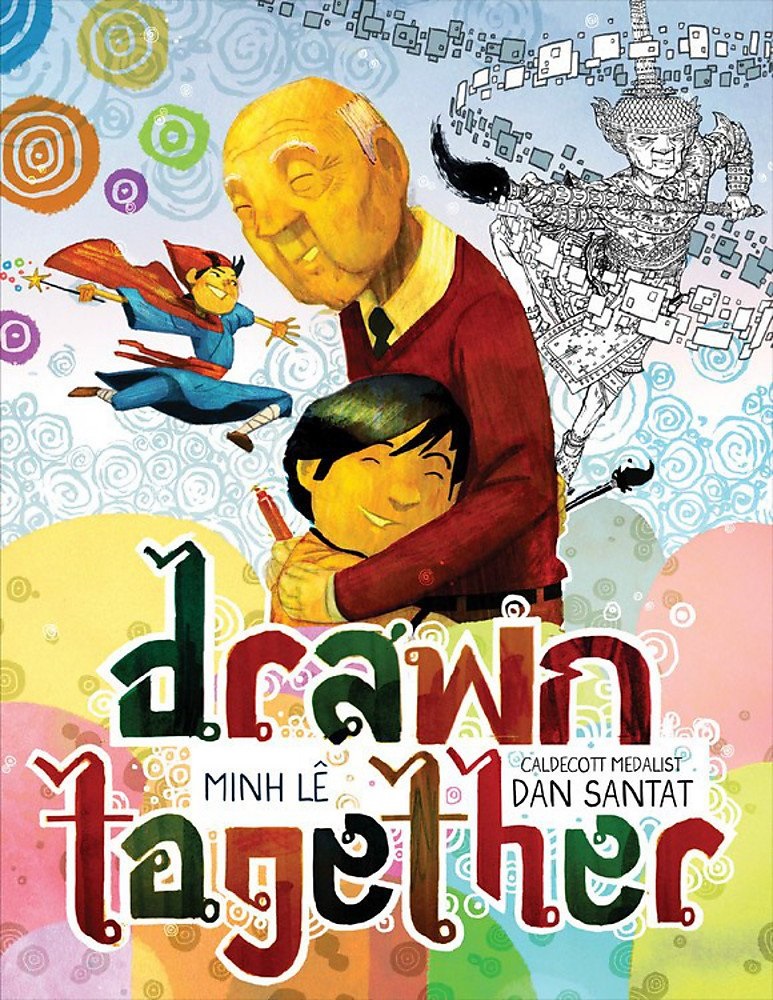 Drawn Together
by Minh Lê, illus. by Dan Santat (Disney-Hyperion, $17.99 hardcover, 40p., ages 3-5, 9781484767603, June 5, 2018)
A Thai-American boy is dropped off at his delighted grandfather's house for a visit. They try to chat at lunch but can't understand each other. It's not until the boy slips away to draw that they find common ground: Grandpa likes to tell stories through pictures, too! --
Siân Gaetano
, children's and YA editor

In this Issue...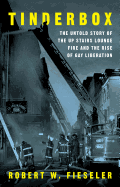 Journalist Robert Fieseler sifts through the ashes of a nearly forgotten tragedy that took 32 lives in a New Orleans gay bar.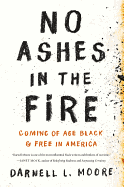 Activist Darnell L. Moore's graceful memoir describes his experience growing up black, poor and gay.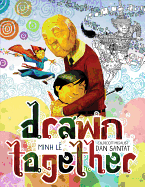 Separated by language, culture and age, a grandfather and his grandson find a beautiful way to forge a bond made of paint, ink and paper in this touching picture book.
Review by Subjects:
Fiction ⋅ Mystery & Thriller ⋅ Biography & Memoir ⋅ History ⋅ Political Science ⋅ Essays & Criticism ⋅ Science ⋅ Children's & Young Adult

From Garden District Book Shop
Upcoming Events
Poppy Tooker: Pascal's Manale Cookbook: A Family Tradition
10/25/2018 - 6:00PM
Thursday, October 25th 6-7:30PM Author and culinary historian Poppy Tooker combines family photographs, stories, and recipes from Pascal's Manale into a collection that is much more than a cookbook. Tooker's exploration into the storied Uptown restaurant, one of the "jewels in New Orleans' culinary crown," reveals the history of the family behind it and their influence on the city's culinary culture. In contrast to the chef driven French dishes of the Creoles, Sicilian cuisine came straight...
Rien Fertel: Drive-By Truckers' Southern Rock Opera @ The Church of Yoga, 1480 N Rocheblave St.
10/27/2018 - 6:30PM
Saturday, October 27th At The Church of Yoga, 1480 N Rocheblave St. 6:30-8:30PM Join us at The Church of Yoga, 1480 N Rocheblave St., as Rien Fertel discusses and signs his book, Drive-By Truckers' Southern Rock Opera. There will be free red beans and rice, wine, and a southern rock dance party to follow. The Drive-By Truckers' Southern Rock Opera takes listeners on a road trip through the American South, with stops along mean old highways and...
Book Candy
Literary Characters' Best Revenge
"Literary characters who got revenge living their best life" were featured by Quirk Books.
---
"Read 20 famous authors' very first published short stories," courtesy of Lit Hub.
---
Call Me by Your Name author André Aciman picked five books about first love for the Guardian.
---
For McSweeney's, Brianna Zgodinski listed "famous works of literature that also describe the night I lost my virginity."
---
Barba tenus sapientes, for example. Mental Floss suggested "20 Latin phrases you should be using."
---
Each of the elements in Leo D'uk's Zex bookshelves "can be in five different color solutions. Shelves made of veneered boards and sheet metal."

Visible Empire
by Hannah Pittard
On June 3, 1962, a chartered plane crashed shortly after takeoff from Orly Field near Paris. Among the dead were 121 of Atlanta's most influential civic leaders, philanthropists and arts patrons, all returning home after a three-week museum tour. Thirty-three children and young adults lost both parents in the disaster, which Mayor Ivan Allen declared to be his city's "greatest tragedy and loss."
A native of Atlanta, Hannah Pittard (Listen to Me) has constructed Visible Empire as a tight, compact work of historical fiction based on this event. In this, her fourth novel, Pittard explores the emotional wreckage and recovery of a community impacted by tremendous loss. While she could have chosen to write a strictly historical account of the incident (Mayor Allen is one of several real-life figures in Visible Empire who actually experienced the tragedy's aftermath firsthand), Pittard's literary prowess is on full display through her ability to intermingle fact with fiction.
The novel grounds the reader firmly in the chaos and confusion that engulf Atlanta in the month following the crash, as its residents begin to grasp the scope of the tragedy and attempt to cope with their shock and grief. The devastating impact of their collective loss becomes palpable. "In short, it felt like everyone because... it was everyone," Pittard writes of Mayor Allen's emotionally shell-shocked wife, Lulu. "It was everyone she cared about, and they were all gone in a single, heartbreaking, unbelievable whop."
The abundance of unforgettable characters gives Visible Empire the feel of a novel in linked stories form, as Pittard skillfully pivots her narrative around three distinct yet interconnected perspectives.
Newspaperman Robert Tucker is planning to leave his very pregnant wife, Lily, for Rita, a "girl about town" reporter assigned to cover the trip. Shortly before boarding the ill-fated flight, Rita pens a fateful, decisive letter to Robert, a missive that will survive the crash. Despite the death of his mistress (or maybe because of it), Robert confesses his affair to Lily and proceeds with abandoning his expectant wife, whose parents also were among those killed.
As he unravels further and descends into drunken binges, Robert and fellow ne'er-do-well P.T. Coleman (who lost his wealthy parents) recruit African-American teenager Piedmont Dobbs to drive them to a mysterious, remote mansion in the middle of the night. The hidden enclave turns out to be affiliated with the Ku Klux Klan.
Piedmont, who ran away from home after his application to attend one of the city's all-white high schools was rejected, symbolizes the divisions and tensions defining a city on the cusp of change. He wants a better future, but feels guilty and conflicted about how much he is personally prepared to sacrifice, especially when compared to his emerging activist friends. "Whenever Michael and Jeremy talked about the meetings they attended, Piedmont would wonder about his own responsibility with regard to the Negro Cause. He wondered if it was okay to sit back, keep his head down, and wait for whatever improvements those around him might acquire on his behalf. He wondered if he even believed a better future was possible."
Finally, Pittard uses Anastasia Rivers's storyline to further illustrate the crash's capacity for exposing long-buried secrets and shattering all that friends, lovers, family members and colleagues thought they knew about the people in their lives. Anastasia is a beautiful diver who performs to the delight and pleasure of wealthy diners--and a sexist manager--at a newly constructed downtown Atlanta hotel.
To get the job, Anastasia rewrites her personal history: instead of having been abandoned by her parents and left under a bridge with her twin brother, Billy (which, admittedly, already is dramatic enough), she concocts an even more elaborate Grimm-like rags-to-riches-to-rags tale. In what is perhaps Pittard giving a subtle nod to Oscar Wilde and his Dorian Gray, Anastasia attracts the attention of Genie Case, a socialite who deliberately seeks out and seduces Anastasia to stave off her inevitable aging and satisfy her own hidden, then socially unacceptable desires.
Pittard's ability to weave these three seemingly disparate narratives together makes Visible Empire a dizzying yet compelling, dramatic read. She brings the reader into the heat of Atlanta's sizzling summer of 1962, with nostalgic details defining an era. This is a time when people smoked in public, called collect (the constantly ringing phones evoke a time when breaking news was communicated through one-on-one conversations, not tweets or vibrating texts), drank during pregnancies and placed the baby in "the basket in the backseat and pulled around the buckle to keep it from shifting" as they drove. One almost expects to see Mad Men's Don Draper at the wheel.
Still, despite these unassuming, quaint-sounding and downright dangerous bygones, Visible Empire feels familiar. The snare drum of change that was sounding in 1962, combined with the racial, sexual and cultural tensions and inexplicable losses that soon would test the resiliency of a nation, has relevance as it reverberates more than five decades later. --Melissa Firman
Houghton Mifflin Harcourt, $25, hardcover, 288p., 9780544748064
---
Hannah Pittard: Capturing a Moment of Change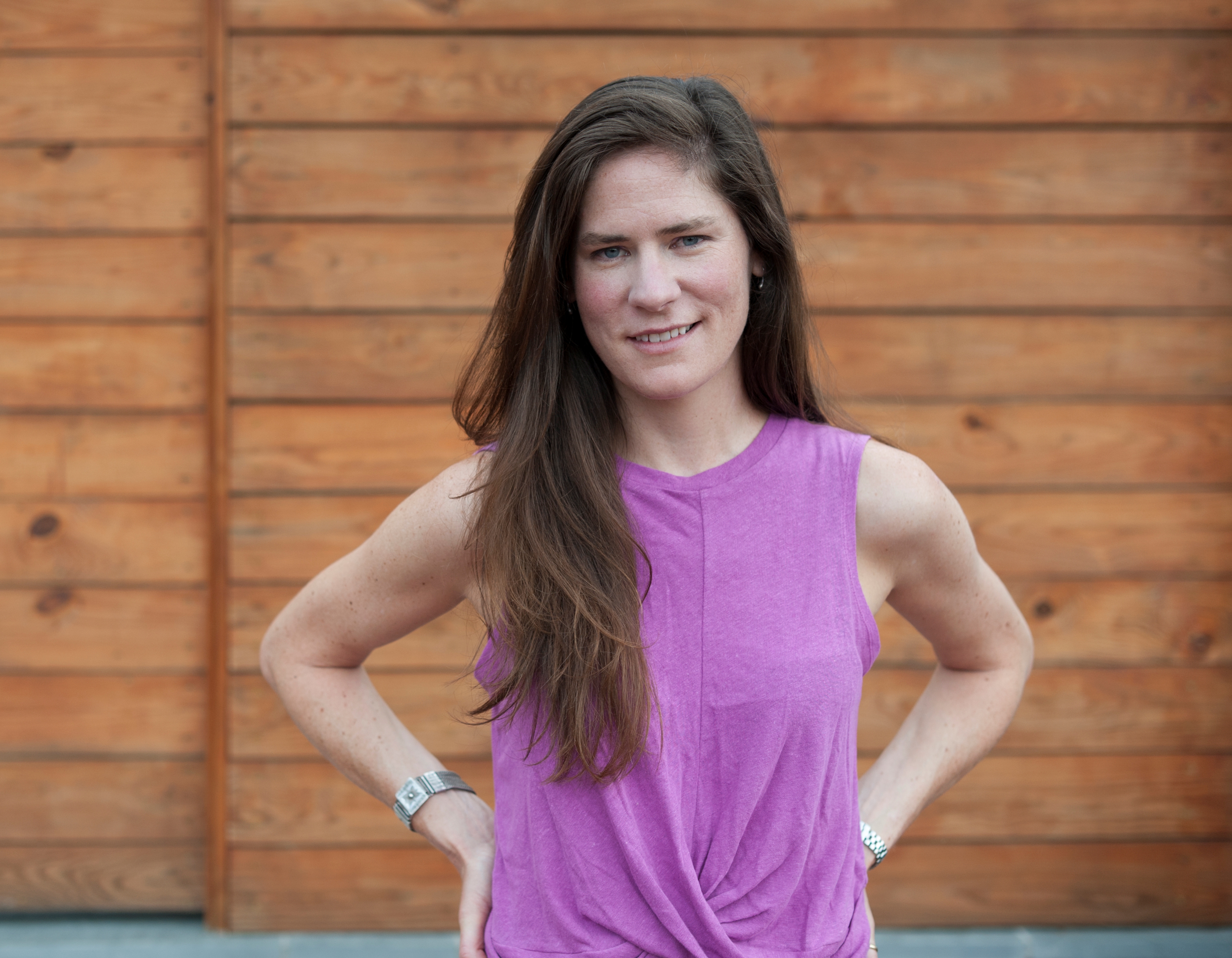 photo: Jenn Harris
Hannah Pittard is the author of four novels, including Listen to Me, a New York Times Editors' Choice. She received the 2006 Amanda Davis Highwire Fiction Award, was a MacDowell Colony Fellow and is a consulting editor for Narrative magazine. She directs the MFA creative writing program at the University of Kentucky, where she is an assistant professor.
You were born in Atlanta and you dedicate Visible Empire to your mother, who told you about the plane crash. Did your family have personal connections to the tragedy?
Although we were lucky enough not to have any immediate personal connections, I grew up hearing stories from my parents about how the city changed, practically overnight, because of the crash and its aftermath. My mother was 13 when it happened. My father, on the other hand, was 20 and knew many people who lost both parents. From the time I realized I was a storyteller, I knew this was a story that was meant to be told.
What made you decide that now was the right time?
I didn't think I was ready until finishing my third novel [Listen to Me], yet I had been thinking about this story as a potential novel for years. It was probably a combination of confidence and comfort--and the times we are currently living in made this story feel more relevant.
It is extremely relevant. Even though Visible Empire is set in 1962, you explore themes and issues that could be from today's headlines.
I've always been fascinated by the timing of this terrible, tragic historical incident--which I certainly wish never occurred at all, obviously. But because it happened in 1962 and not 1968, the full-scale gender and racial revolutions of our time had not yet happened. They were coming. We have the benefit of that knowledge now, in hindsight. The crash left behind a community scrambling to comprehend a large-scale loss during a moment of incipient racial, sexual and cultural change in America and that's why I think the issues in the book are relevant to what's happening now. I wanted to be as faithful as possible to 1962 but I also wanted to write a book that speaks to our time.
The title, Visible Empire, seems to refer to the nature of secrets. No matter how much we think something is hidden, it will always be discovered. It's also a reference to the Ku Klux Klan--a character discovers a relative's hidden membership card with the words "invisible empire."
The full name of the Klan ("The Invisible Empire of the Knights of the Ku Klux Klan") nods at unseen power that is deadly and potent because of its very invisibility. My title invites the reader to question our responsibility to power we can see but choose to ignore because it is so ingrained in our way of thinking and seeing.
One of the most profound moments I had while writing this book was in connection with the two quotes I use as epigraphs. Personally devastated by the disaster, Mayor Ivan Allen said that "Atlanta has suffered her greatest tragedy and loss." Not even an hour after I read that, I came across Malcolm X's statement where he essentially calls on God to do it again by saying "we hope that every day another plane falls out of the sky." The world was suddenly paying attention to Atlanta because of an incident involving the loss of 121 white Atlantans when they hadn't been noticing the South's legalized racism or the city's burgeoning civil rights movement. The treatment of African Americans was also the tragedy, and the title invites questions about our world, then and now. The story is right there.
Mayor Ivan Allen was a real person who experienced the crash's aftermath. Are other characters based on real people?
I wanted to include several people, such as Mayor Allen, to establish authenticity. Others were inspired by my research. I read almost every issue of the Atlanta Journal Constitution from 1962, and some of those stories made their way into the book. That said, I didn't want to write a historical account of the Air France crash or be prevented from imagining a story. I wanted to write about love and loss in a time of deep racial division, precisely because of its relevance to what is happening in our world now.
As writers tend to do, I drew from my own life. Anastasia, one of my favorite characters I've ever written, is very, very, very loosely based on my mother--who is not a con artist or an orphan, but someone who happened to also look very good in a red bathing suit while doing a little diving at a hotel during her youth.
Tell us about Anastasia's relationship with Genie Case. There seems to be a nod to Oscar Wilde and Dorian Gray there. Is that intentional or am I over-reaching?
Oh my gosh, that's about the best thing I've ever heard! It was not intentional, although I feel I should say it was! Perhaps it was there all along. When my mother read this, she said it felt Gatsby-esque. Aging is an age-old theme for a reason. It's something we think about all the time--physical beauty and staying relevant, jealousy and envy. Those are our go-to themes for a reason, right? Yet we struggle to understand them every single day.
There are quite a few characters and story lines in what has been described as "a compact book." It takes place within one month. How did you manage the structure of the book with so many characters and this tight timeline?
I wrote this book differently than any of my previous novels. I plotted it out visually using postcards on a big corkboard and those postcards sort of saved my sanity. Yet because I had been thinking about this story for so long, there were moments and scenes that seemed like a movie in my head. It was already so real to me before I ever wrote a word.
The crash had a wide-reaching impact on the city. What lessons do you feel Atlanta's experience holds for other cities experiencing such catastrophic, deeply affecting, oftentimes violent losses?
One of my career-long interests has been this idea of sudden loss. I've explored this in my previous work and I was aware, absolutely, of the connection between Atlanta's tragedy in 1962 and what we see in the news on a devastating, daily basis. I'm fascinated by how communities of all types have had to figure out how to restart their lives, time and time again, especially when they don't have time to prepare. How do we make sense of such a loss in our homes, in the lives of our neighbors, in our cities? I've tried to write a book on how people from different backgrounds learn to love and reconnect in moments of extreme change or profound loss.
Literature's job is to promote empathy and to imagine different ways of being. I feel like that should be true for readers as well as authors. Fiction teaches us how to ask good questions about how to move through this world. --Melissa Firman
---
Shelf vetted, publisher supported.

Book Reviews
Fiction
Putnam, $23, hardcover, 224p., 9780735218727
Ecco, $26.99, hardcover, 304p., 9780062667601
Viking, $26, hardcover, 224p., 9780525558101
Mystery & Thriller
Minotaur Books, $26.99, hardcover, 304p., 9781250087836
Biography & Memoir

Nation Books, $26, hardcover, 256p., 9781568589480
History

Liveright, $26.95, hardcover, 384p., 9781631491641
Political Science
Holt, $28, hardcover, 304p., 9781250169129
Essays & Criticism
Amethyst Editions, $18.95, paperback, 300p., 9781936932184
Science
Riverhead, $20, hardcover, 256p., 9780735216105
Houghton Mifflin, $27, hardcover, 256p., 9781328974693
Children's & Young Adult

Disney-Hyperion, $17.99, hardcover, 40p., ages 3-5, 9781484767603
HarperCollins, $14.99, hardcover, 224p., ages 13-up, 9780062844682
Roaring Brook Press, $18.99, hardcover, 40p., ages 4-8, 9781626720961