From the Shelf
'You Are Being Spoken by the Language'
During a lecture at Bennington College in 2002, I heard poet and translator Alastair Reid say this: "There is no possible theory of translation. It's alchemy.... You are being spoken by the language."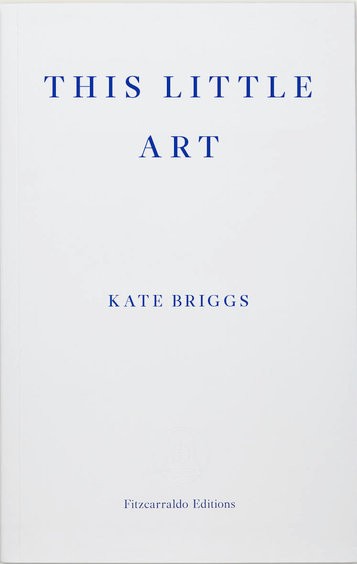 Lately I've been spoken by the language of several books, including This Little Art by Kate Briggs (Fitzcarraldo), a dazzling alchemical exploration of her world between words, in which she notes that "when it comes to writing and reading translations the question of what is wholly normal or truly plausible, of what was really said or written, gets suspended slightly."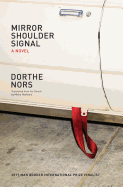 "Language is powerful, almost magic, and the smallest alteration can elevate a sentence or be its undoing," the narrator observes in Mirror, Shoulder, Signal by Dorthe Nors, translated by Misha Hoekstra (Graywolf). Sonja, a Danish translator of crime novels by a bestselling Swedish author, is learning to drive in middle age. Words are complicated in the best possible way.
Language alchemy also surfaces in Meredith Broussard's illuminating book Artificial Unintelligence: How Computers Misunderstand the World (MIT Press). She writes that "voice-response interfaces" (e.g., Alexa, Siri) "don't understand language. They simply launch computerized sequences in response to sonic sequences, which humans call verbal commands."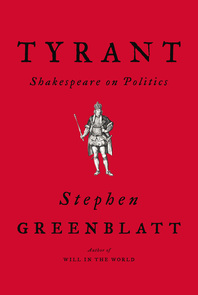 Then there's Stephen Greenblatt, whose not-so-thinly disguised, highly engaging polemic Tyrant: Shakespeare on Politics (Norton) reminds us that in the Bard's time, there was no freedom of expression, "on stage or anywhere else," so "people developed techniques for speaking in code, addressing at one or more removes what mattered most to them."
And what happens when words fail? Tim Winton's brilliant novel The Shepherd's Hut (FSG) probes the mind of Jaxie Clackton, a troubled young man looking for a way out. ("Mum said school mighta been different for me if I only give a damn. Maybe it was wasted on me like the teachers said. I didn't have any philosophy in me then, so I didn't know what to listen for.") On the run, in the outback, he finds his language.
One way or another, if we're lucky, we all get spoken by the language. --Robert Gray, contributing editor

In this Issue...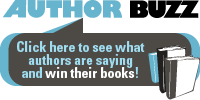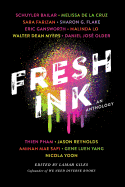 Thirteen authors infuse fresh ink into the world of YA literature with a collection of stories that highlight the power and beauty of diversity.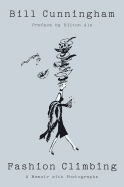 The influential photographer Bill Cunningham tells vivid stories of his fashion world life in this charming, opinionated posthumous memoir.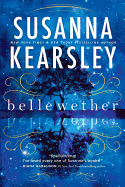 In this fascinating novel, a modern museum curator tries to unravel the legend of a woman who lived during the French and Indian War.
Review by Subjects:
Fiction ⋅ Mystery & Thriller ⋅ Biography & Memoir ⋅ Children's & Young Adult
From Garden District Book Shop
Upcoming Events
Bryan Wagner: The Life and Legend of Bras-Coupe: The Fugitive Slave Who Fought the Law, Ruled the Swamp, Danced at Congo Square, Invented Jazz, and Died for Love.
03/20/2019 - 6:00PM
Wednesday, March 20th 6-7:30PM Although few recognize the name of Bras-Coupé today, Bryan Wagner's riveting history The Life and Legend of Bras-Coupé illustrates why the saga of this notorious, escaped slave should be a touchstone among scholars and students of the African diaspora. After losing an arm in a pitched battle with the New Orleans police in the 1830s, Bras-Coupé hid for several years in a swamp near the city. During this time, law enforcement widely publicized their manhunt for...
William Guion: Quercus Louisiana: The Splendid Live Oaks of Louisiana
03/24/2019 - 2:00PM
Sunday, March 24th 2-4PM Quercus Louisiana is a rare and remarkable book that follows one artist's journey to document Louisiana's oldest live oak trees, before they are lost and forgotten. This book reveals, through photos and text, the magic and mystery of Louisiana's old live oaks – its oldest historic oaks, that pre-date European settlement; the historic allees, how the live oak became a cultural icon of Louisiana. And it shares some of the human stories connected with the oaks –...
Samantha Downing: My Lovely Wife
03/26/2019 - 6:00PM
Tuesday, March 26th 6-7:30PM Dexter meets Mr. and Mrs. Smith in this wildly compulsive debut thriller about a couple whose fifteen-year marriage has finally gotten too interesting... Our love story is simple. I met a gorgeous woman. We fell in love. We had kids. We moved to the suburbs. We told each other our dreams, and our darkest secrets. And then we got bored. We look like a normal couple. We're your neighbors, the parents of your kid's friend, the acquaintances you keep meaning to get...
Samantha Downing in Conversation With Marti Dumas: My Lovely Wife
03/26/2019 - 6:00PM
Tuesday, March 26th 6-7:30PM Dexter meets Mr. and Mrs. Smith in this wildly compulsive debut thriller about a couple whose fifteen-year marriage has finally gotten too interesting... Our love story is simple. I met a gorgeous woman. We fell in love. We had kids. We moved to the suburbs. We told each other our dreams, and our darkest secrets. And then we got bored. We look like a normal couple. We're your neighbors, the parents of your kid's friend, the acquaintances you keep meaning to get...
Book Candy
25 New Words in the Dictionary
Mental Floss featured "25 of the new words Merriam-Webster is adding to the dictionary in 2018."
---
"J.K. Rowling surprises Scottish couple by photobombing their wedding," HuffPost reported.
---
"Writing while traveling can be difficult, but these 7 tips will help," Bustle promised.
---
"In praise of the unshelveable: 10 weird finds from the used books boxes" were shared on Lit Hub.
---
Shaun Prescott picked his "top 10 books about strange towns" and Salley Vickers suggested "the best books about family dynamics" for the Guardian.
---
Chan Hwee Chong designed a "minimal bookshelf with gaps at both ends. Slot a book in it and it acts as a bookend."

Great Reads
Rediscover: Bel Canto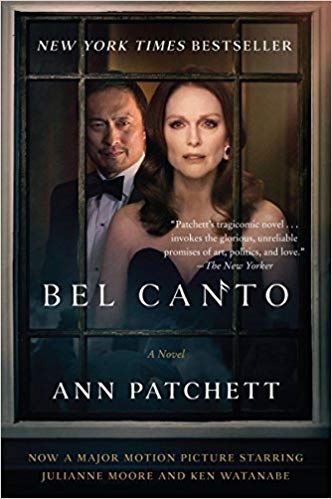 The film adaptation of Ann Patchett's Bel Canto opens September 14. Paul Weitz (who co-wrote the screenplay) directs a cast that includes Julianne Moore, Ken Watanabe, Sebastian Koch and Christopher Lambert. Moore stars as Roxane Coss, a famous American opera star invited to perform at the vice-presidential mansion in an unnamed South American country, at a party in honor of Japanese businessman Katsumi Hosokawa (Watanabe). Terrorists crash the party and take everyone hostage. Over the next month, an international group of guests must learn to cope with confinement, each other, and the people keeping them captive, all while trying to avoid what seems to be an inevitable tragedy.

Bel Canto, originally published in 2001, won the Orange Prize for Fiction and the PEN/Faulkner Award for Fiction. In addition to the upcoming film, it has also been adapted into an opera. Ann Patchett's other novels include The Patron Saint of Liars (1992), Taft (1994), The Magician's Assistant (1997), Run (2007), State of Wonder (2011) and Commonwealth (2016). She is also the co-founder of Parnassus Books in Nashville, Tenn. On September 4, Harper Perennial published a movie tie-in edition of Bel Canto ($16.99, 9780062891907). --Tobias Mutter

The Writer's Life
Kristi Coulter: Making Noise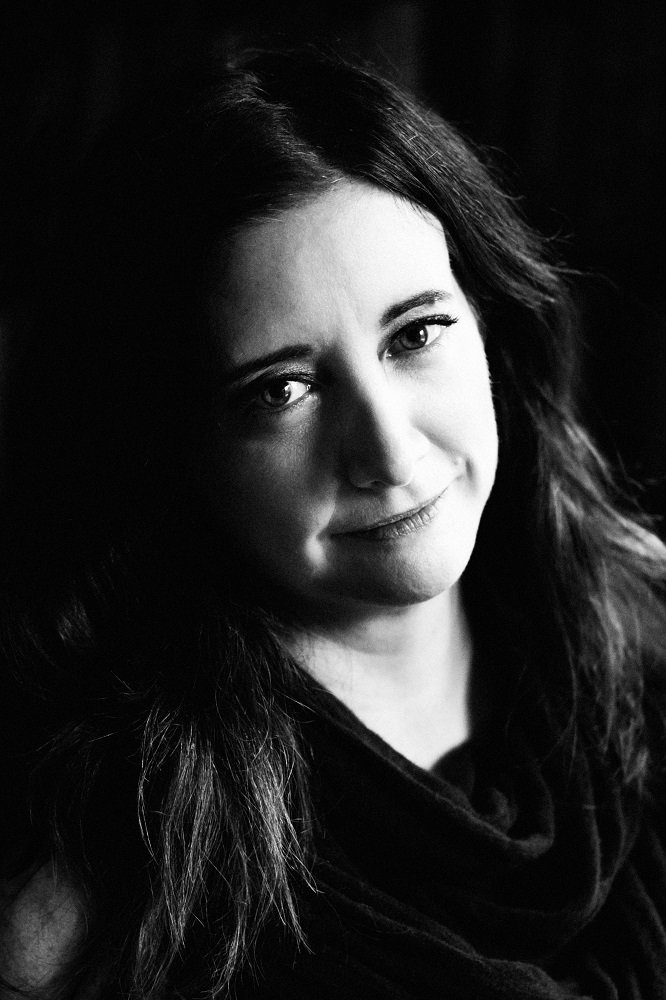 photo: Jenny Jimenez
Nothing Good Can Come from This (MCD/FSG, $15) is a collection of autobiographical essays from Kristi Coulter, who offers her takes on drinking, sobriety, self-esteem, Laurie Colwin's novels (and Coulter's epiphanies about pursuing happiness), being a woman in a male work environment, crafting as a sobriety strategy and running (knowing how to "persevere resentfully"). Coulter's memoir belies its title: many good things can come from this.
About your experience as a woman at a tough company (Amazon), you say, "Booze is the oil in our motors, the thing that keeps us purring when we should be making other kinds of noise." What kinds of noise might women make?
When I got sober, I realized I couldn't do the job. I just couldn't do it. (It was in publishing. There's a lot of drinking in publishing.) When I stopped drinking and allowed myself to feel, my situation was a terrible match. It wasn't me, it was the job. I hear a lot of women say they are just working their way through a hard time, or through the Trump administration, or until their children are old enough to drive.
"And then I'll stop?"
Yeah, "and then I'll stop." But when you're drinking your way through, say, the Trump years, how much are you not seizing your personal power? I know a lot of women who say they have a hard time getting started, they feel helpless, they sit around watching The Handmaid's Tale. But I've felt my own personal mission, and it's kept me going. If I were still drinking, I wouldn't be doing anything, because I wouldn't be noticing. I'd be numbing. I think, when I hear that stuff, "What are you giving away?"
You're giving up your agency.
There's still so much good to life. When I hear women talk this way, I want to say "just live your life, you can't let them take away everything." There is a way our society has conspired to make women think that if they're drinking, they are mature and tough. Belly up to the bar and strip away your sorrows. But it's just not the case.
I had this macho idea that you work hard, you drink hard. Almost as if everyone in the world is a workaholic. I thought I had earned this. Then at some point in the evening, I'd have that first drink too many and the next morning I would feel regret. I lived that cycle for 10 years: work hard, drink a bottle of wine, wake up, get breakfast, rinse and repeat. I definitely didn't think I was giving up my personal power. I thought that if I stopped, I'd be crushed by the weight of everything. (And this was pre-Trump. My hat's off to anyone who is actually getting sober now.)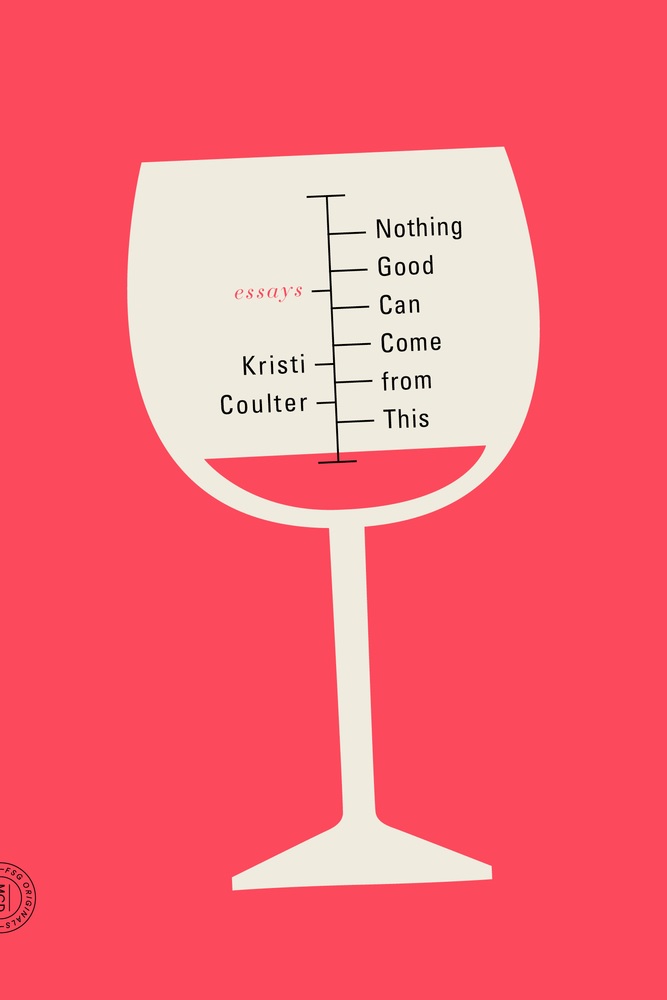 You stopped drinking by stopping. We're used to a more dramatic scenario. But you discovered the difference between killing the want and just saying no to it.
I thought if I could deal with my anxiety, if I could fix everything that's wrong with me, then I'd stop drinking. I tried reiki, yoga, therapy, hypnosis. I didn't hit the kind of bottom you hear about, and that's one of the reasons I wanted to write this book, because a lot of people don't have that, they don't end up in jail. I decided I was going to have to not do the one thing I wanted to do, which is hard in this culture. But nothing else worked, so I just tried it.
What I found was, one way to stop worrying about drinking is to stop drinking. Imagine that! A lot of what I thought I was medicating was actually caused by the drinking. I still have anxiety, I have issues with depression, but just taking alcohol out of my life has cut both the frequency and severity of my symptoms in half. And that started happening pretty quickly after I quit.
What does "being the only woman at the table" at work entail?
It entails constant otherness, constant code-switching so that hopefully you can be seen and heard. And that doesn't mean the environment is even a hostile one. You can be at a table with decent, thoughtful, progressive men and if you're the only woman, you're still Other. And they're Other to you, with the difference that you have spent your entire life adapting to their ways of doing things. I realized a few months after leaving corporate life that I unconsciously filter some of my thoughts through a male lens, because much of my success depended on whether male peers and leaders thought I was smart and effective. I'm a highly adaptable person and so over time I basically installed a corporate, alpha-male brain as an overlay to my own, and that allowed me to succeed in a company culture built largely by and for men. I'm curious to see what's under that overlay and how long it'll take me to rediscover it.
Your younger self confused pickled self-destruction with emancipation.
When I was writing the essay "Enjoli," what first went through my mind were the flappers and how they'd used smoking and drinking as marks of liberation. There's nothing new in women using substances to reject the notion that we're supposed to be the serious, well-behaved gender, the adults in the room. As a young woman I felt the same impulses to show that even though I was a National Merit Scholar who gorged on AP classes, I could still drink and smoke like Gillian Flynn's proverbial Cool Girl. And fundamentally it was all in the service of having cred with guys, wanting them to think "Oh, she's different from most girls." Because I'd gotten the cultural message all my life that being a typical girl was to be fatally flawed. Trivial, silly, weak. So I decided to be a Cool Girl instead. And I made a pretty good one. But I don't know that any of this got me closer to actual freedom or empowerment.
The book's epigraph is "Look me in the eye, and tell me that I'm satisfied." Are you?
No! Is anyone? I mean, I appreciate the life I have, except when I forget to and have to remind myself. But I still want things, long for things. I love the idea of being satisfied; it sounds relaxing, and more virtuous than the life I live now. But I'm not holding my breath for it. I think wanting makes us human, or at least it can't be separated from our humanity. --
Marilyn Dahl

Book Reviews
Fiction

Sourcebooks Landmark, $16.99, paperback, 448p., 9781492637134
Ecco, $26.99, hardcover, 288p., 9780062450524
Touchstone, $24.99, hardcover, 288p., 9781501196508
Pantheon, $26.95, hardcover, 288p., 9781524747886
Farrar, Straus & Giroux, $27, hardcover, 368p., 9780374230029
Mystery & Thriller
Crooked Lane Books, $26.99, hardcover, 9781683317463
Doubleday, $26.95, hardcover, 400p., 9780385542920
Minotaur, $27.99, hardcover, 368p., 9781250036179
Biography & Memoir

Penguin Press, $27, hardcover, 256p., 9780525558705
University of Nebraska Press, $19.95, paperback, 210p., 9781496207197
Children's & Young Adult

Crown, $17.99, hardcover, 208p., ages 12-up, 9781524766283
Flatiron Books, $18.99, hardcover, 320p., ages 13-up, 9781250126429
Scholastic Press, $17.99, hardcover, 288p., ages 8-12, 9781338150490
--- SPECIAL ADVERTORIAL OFFERINGS ---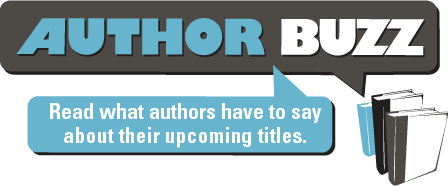 Dear Reader,

I'm delighted to be a part of the Kristen Proby crossover collection and share this sweet treat with you. The only thing I love more than a strong, independent woman with a vulnerable side, is a man with the same qualities, and that's exactly what you'll get with CRAZY IMPERFECT LOVE. It's a story of following your heart—even if that heart leads you to a quaint mountain town and into the arms of a way-too-sexy-for-his-scrubs surgeon.

Please write to 1001DarkNights@gmail.com to win one of five copies.

K.L. Grayson
www.1001darknights.com
www.klgrayson.com




Publisher:
Evil Eye Concepts, Inc.

Pub Date:
March 12, 2019

ISBN:
9781948050487

List Price:
$2.99

Dear Reader,

Imagine meeting someone with whom you have an immediate connection, one so intense you share a scorching hot night together. And then you find out that you now work at the same job—a job that both of you prize as your chance for a fresh start. That's Jesse and Tara's standalone love story in WORTH FIGHTING FOR, and it's so sexy, fun, and emotional! And watching them give in and fight for what they've found is so very satisfying!

Please write to 1001DarkNights@gmail.com to win one of five copies.

Happy reading!
Laura
www.1001darknights.com
www.laurakayeauthor.com




Publisher:
Evil Eye Concepts, Inc.

Pub Date:
March 12, 2019

ISBN:
9781948050609

List Price:
$2.99

Dear Reader,

I'm so excited to tell you about my newest book, and how it's a part of the Kristen Proby Crossover Collection! When your friend reaches out and asks you to participate in her newest project, you of course say yes, and that's exactly what I did.

Writing Tucker and Maisey's story and setting it in Kristen's fictional town of Cunningham Falls was such a fun experience. These characters of mine—and Kristen's too!—reached right into my heart and never let go. I hope they do the same for you.

I can't wait for you to fall in love with Tucker and Maisey's story.

Please write to 1001DarkNights@gmail.com to win one of five copies.

Happy reading,
Monica
www.1001darknights.com
www.monicamurphyauthor.com




Publisher:
Evil Eye Concepts, Inc.

Pub Date:
March 12, 2019

ISBN:
9781948050524

List Price:
$2.99

Dear Reader,

When I finished writing AS DUST DANCES I knew the hero's sister Autumn not only needed her own story, but deserved something truly magical. Is there anything more exciting and tumultuous than an instant love connection? Not only did I get the chance to unite reader favorite Autumn with Grayson King—a sexy, loving, alpha hero—I got to do it in the beautiful world of Kristen Proby's Big Sky series. I hope when you dive into their story and feel the joy I felt writing it!

Please write to 1001DarkNights@gmail.com to win one of five copies.

Samantha Young
www.1001darknights.com
www.authorsamanthayoung.com




Publisher:
Evil Eye Concepts, Inc.

Pub Date:
March 12, 2019

ISBN:
9781948050562

List Price:
$2.99