From the Shelf
Let's Get Gifting!
Yes, it's that time of year, when thoughts turn to presents and your to-do list no longer fits on a sticky note. Never fear, books are here! Be the holiday hero and buy gifts at your local independent bookstore, where there's a title for everyone, passionate booksellers ready to assist and no one will judge you if the final receipt includes a few things for yourself. We've got 15 titles reviewed below to get you started. But first, three that beg a bit of extra attention.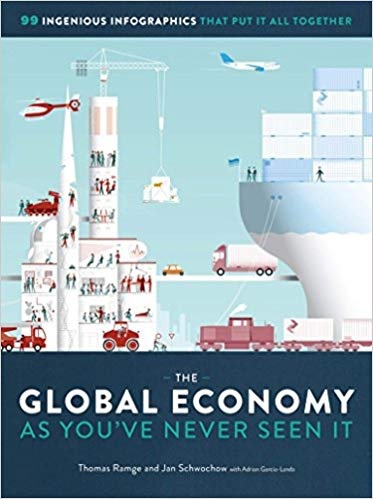 The Global Economy as You've Never Seen It: 99 Ingenious Infographics That Put It All Together (The Experiment, $35) is gloriously big, both in format and scope. Fit for coffee-table display, it's so much more, breaking down the national and global economy with clever, colorful and illuminating infographics--something we all could use in today's world of vague headlines and often contradictory economic news.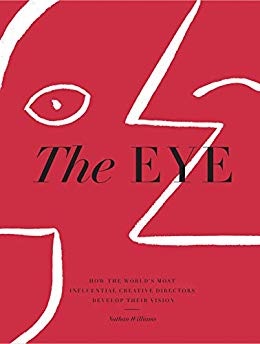 Author Nathan Williams shines the spotlight on those who often work behind the scenes in The Eye: How the World's Most Influential Creative Directors Develop Their Vision (Artisan, $45). Asking "what defines a creative director? Who are these trailblazers and dilettantes and how do they develop their vision?" the book features more than 90 influencers from worlds of fashion, entertainment and publishing. Black-and-white photographs accompany the prose, making for insightful and visually stunning portraits that will appeal to creative individuals in search of inspiration and sage advice.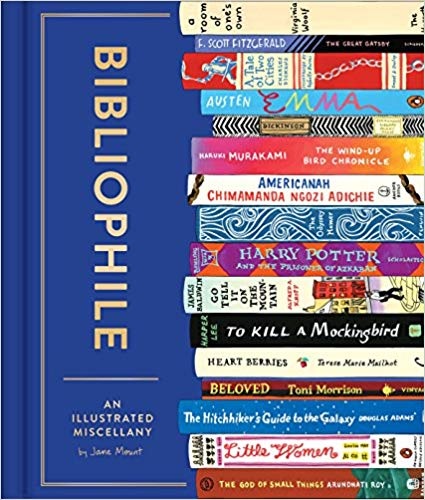 In Bibliophile: An Illustrated Miscellany (Chronicle, $24.95), artist Jane Mount embraces all things bookish in an absolutely charming volume that will delight book lovers of all stripes. "The goal of this book is to triple the size of your To Be Read pile," Mount writes in the introduction. Gorgeous illustrations, thematically linked and annotated book stacks, literary quizzes, recommendations from writers, editors, booksellers, librarians and more--lots more--guarantee Mount will meet her goal and then some. --Stefanie Hargreaves, editor, Shelf Awareness for Readers

In this Issue...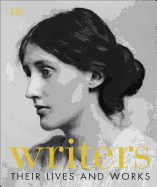 This literary reference guide profiles some of the most eminent writers in history.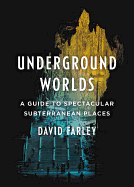 An armchair traveler's fascinating guide to subterranean places around the world highlights underground tunnels, caves, museums, restaurants, temples and more.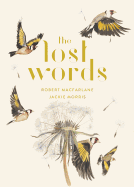 A visual and linguistic tribute to words falling from use as technological terms supplant those describing the natural world.
Review by Subjects:
Graphic Books ⋅ Biography & Memoir ⋅ Travel Literature ⋅ Pets ⋅ Reference & Writing ⋅ Humor ⋅ Art & Photography

From Garden District Book Shop
Upcoming Events
Joanna Guest: Folded Wisdom: Notes from Dad on Life, Love, and Growing Up
05/23/2019 - 6:00PM
Thursday, May 23rd 6-7:30PM Folded Wisdom is an inspirational testament to the depth of a father's love for his children, and an intimate look into beautiful, raw, human communication. Within the pages of this book, Joanna Guest shares the insightful notes her father drew for her and her brother Theo every day for nearly 15 years. For her entire childhood, Joanna's father, Bob, had a ritual: wake up at dawn, walk the dog, and sit down at the kitchen table with a blank pad of paper and plenty...
R. D. Roldan - A Blind Man and his Monkey
05/28/2019 - 6:00PM
Tuesday, May 28th 6-7:30PM In Medellin, Colombia, during the time of Pablo Escobar, 15-year old Joe Cardenas is forced to deal with the sudden suicide of his best friend, Alex Cuevas. An early morning call in December of 1981, sets Joe off on a quest to understand what led Alex to take his life. The truth Joe discovers threatens the lives of everyone he knows, as he faces Cartel-connected enemies determined to hide powerful secrets. Armed with nothing but his ingenuity and blind loyalty...
Book Candy
Election Day Quiz

Great Reads
Rediscover: Banana Yoshimoto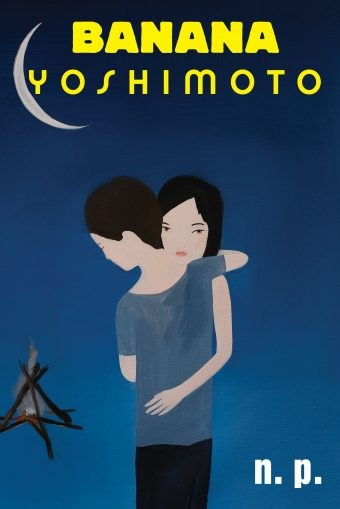 Banana Yoshimoto, pen name of Japanese writer Mahoko Yoshimoto, is one of Japan's most popular authors. Banana was born in 1964 to a literary family. While pursuing a literature degree at Nihon University's Art College, she picked the pseudonym Banana to reflect her love of banana flowers and to remain androgynous. Her debut novel, Kitchen (1988), received widespread acclaim (it has since been printed more than 60 times in Japan alone). It was not published in English until 1993, after which Banana found fast fame in the United States. Her 12 novels and seven essay collections have sold more than six million copies.

The majority of Banana's books have not been translated into English, and many that have are now out of print. On September 18, Grove Press tallied three Banana reprints: Lizard ($16, 9780802124395), Amita (9780802124135) and N.P. (9780802124425). Lizard contains six short stories that blend traditional and popular Japanese culture into tales of young men and women struggling among modernity. In Amita, a woman with memory loss must cope with the recent death of her celebrity sister. N.P. also begins with a death--the suicide of a famous writer, who leaves behind a story, written in English, that he has forbidden being published in Japan. Perhaps, like her namesake, Banana is best enjoyed in bunches. --Tobias Mutter

Book Reviews
Graphic Books
Abrams ComicArts, $29.99, paperback, 480p., 9781419732751
Biography & Memoir

DK, $35, hardcover, 360p., 9781465474773
Travel Literature

Black Dog & Leventhal, $27.99, hardcover, 240p., 9780316514026
Pets
Chronicle, $16.95, hardcover, 112p., 9781452164571
Reference & Writing
Faber & Faber, $14.95, hardcover, 320p., 9780571308989
Quirk Books, $22.99, paperback, 256p., 9781683690788
Humor
Blue Rider Press, $17, hardcover, 80p., 9780399184048
Art & Photography

Anansi International, $35, hardcover, 128p., 9781487005382
University of Chicago Press, $45, hardcover, 256p., 9780226596631
Royal Collection Trust, $145, hardcover, 560p., 9781909741249
Abrams, $29.99, hardcover, 192p., 9781419729003
The MIT Press, $34.95, hardcover, 232p., 9780262038997
Laurence King, $15.99, paperback, 160p., 9781786272928
Getty Research Institute, $49.95, hardcover, 200p., 9781606065730
Chronicle, $60, hardcover, 224p., 9781452171579
--- SPECIAL ADVERTORIAL OFFERINGS ---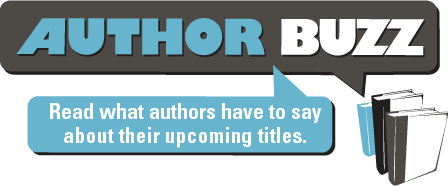 Dear Reader,

I receive emails regularly from readers who love the dynamic between my heroines and their friends. I've been blessed to have a tribe of women who inspire these supporting characters, making them a huge part of the subplots. This has led to them demanding stories of their own and Gretchen has been screaming for hers for a long while. I'm so incredibly excited for you to read her story as it's been a long time coming.

Please write to 1001DarkNights@gmail.com to win one of five copies.

Enjoy,
Corinne
www.1001darknights.com/authors/collection-six/corinne-michaels-evermore
www.corinnemichaels.com




Publisher:
Evil Eye Concepts, Inc.

Pub Date:
February 26, 2019

ISBN:
9781948050913

List Price:
$2.99

Dear Reader,

Did your mother hide the cookies? (Mine hid everything sweet and my aunt's scale lived in the kitchen entryway.) Naturally, food ruled my life. In Waisted, Alice and Daphne harbor the same secret: obsession with their weight overshadows concerns about their children, husbands, work—and everything else of importance in their lives. Scales terrify them. But when they're chosen for a documentary about women and their bodies—an endeavor that promises healing—they instead find themselves in a terrifying lock-down.

I'm giving away five books. Write randy@randysusanmeyers.com
with the subject line 'I want to win WAISTED' to win!

Randy Susan Meyers
www.randysusanmeyers.com




Publisher:
Atria Books

Pub Date:
May 21, 2019

ISBN:
9781501131387

List Price:
$27.00