From the Shelf
Let's Get Gifting!
Yes, it's that time of year, when thoughts turn to presents and your to-do list no longer fits on a sticky note. Never fear, books are here! Be the holiday hero and buy gifts at your local independent bookstore, where there's a title for everyone, passionate booksellers ready to assist and no one will judge you if the final receipt includes a few things for yourself. We've got 15 titles reviewed below to get you started. But first, three that beg a bit of extra attention.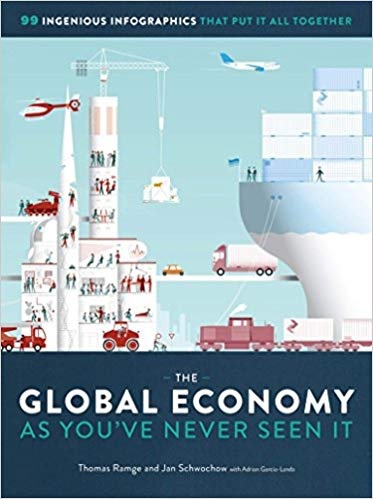 The Global Economy as You've Never Seen It: 99 Ingenious Infographics That Put It All Together (The Experiment, $35) is gloriously big, both in format and scope. Fit for coffee-table display, it's so much more, breaking down the national and global economy with clever, colorful and illuminating infographics--something we all could use in today's world of vague headlines and often contradictory economic news.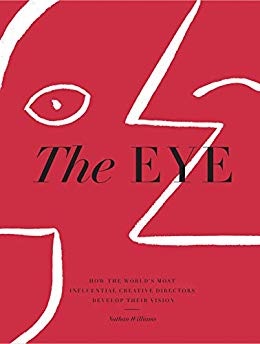 Author Nathan Williams shines the spotlight on those who often work behind the scenes in The Eye: How the World's Most Influential Creative Directors Develop Their Vision (Artisan, $45). Asking "what defines a creative director? Who are these trailblazers and dilettantes and how do they develop their vision?" the book features more than 90 influencers from worlds of fashion, entertainment and publishing. Black-and-white photographs accompany the prose, making for insightful and visually stunning portraits that will appeal to creative individuals in search of inspiration and sage advice.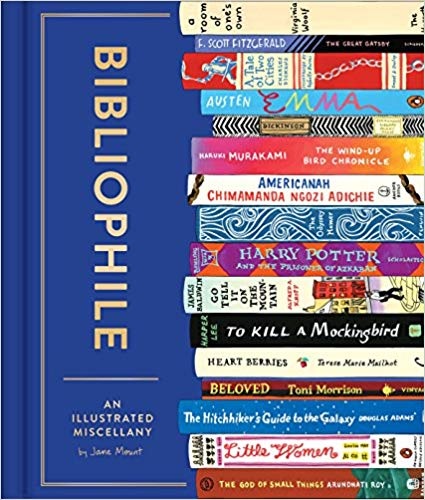 In Bibliophile: An Illustrated Miscellany (Chronicle, $24.95), artist Jane Mount embraces all things bookish in an absolutely charming volume that will delight book lovers of all stripes. "The goal of this book is to triple the size of your To Be Read pile," Mount writes in the introduction. Gorgeous illustrations, thematically linked and annotated book stacks, literary quizzes, recommendations from writers, editors, booksellers, librarians and more--lots more--guarantee Mount will meet her goal and then some. --Stefanie Hargreaves, editor, Shelf Awareness for Readers

In this Issue...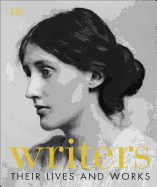 This literary reference guide profiles some of the most eminent writers in history.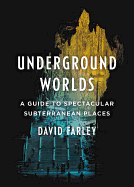 An armchair traveler's fascinating guide to subterranean places around the world highlights underground tunnels, caves, museums, restaurants, temples and more.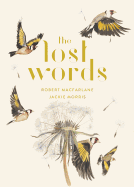 A visual and linguistic tribute to words falling from use as technological terms supplant those describing the natural world.
Review by Subjects:
Graphic Books ⋅ Biography & Memoir ⋅ Travel Literature ⋅ Pets ⋅ Reference & Writing ⋅ Humor ⋅ Art & Photography

From Garden District Book Shop
Upcoming Events
Sarah M. Broom in Conversation with Maurice Carlos Ruffin: The Yellow House
08/28/2019 - 6:00PM
Wednesday, August 28th 6-7:30PM In 1961, Sarah M. Broom's mother Ivory Mae bought a shotgun house in the then-promising neighborhood of New Orleans East and built her world inside of it. It was the height of the Space Race and the neighborhood was home to a major NASA plant―the postwar optimism seemed assured. Widowed, Ivory Mae remarried Sarah's father Simon Broom; their combined family would eventually number twelve children. But after Simon died, six months after Sarah's birth, the Yellow...
Timothy Faust in Conversation with Nathan J. Robinson: Health Justice Now: Single Payer and What Comes Next
08/30/2019 - 6:00PM
Friday, August 30th 6-7:30PM Single payer is the tool—health justice is the goal! Single payer healthcare is not complicated: the government pays for all care for all people. It's cheaper than our current model, and most Americans (and their doctors) already want it. So what's the deal with our current healthcare system, and why don't we have something better? In Health Justice Now, Timothy Faust explains what single payer is, why we don't yet have it, and how it can be won. He...
Book Candy
Election Day Quiz

Great Reads
Rediscover: Banana Yoshimoto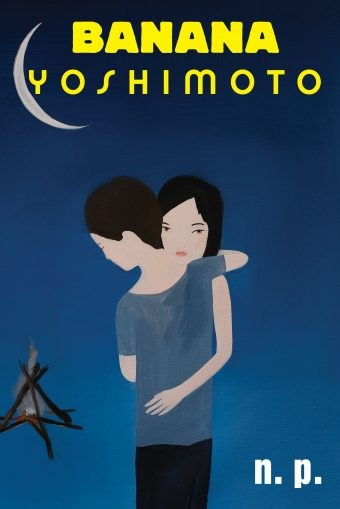 Banana Yoshimoto, pen name of Japanese writer Mahoko Yoshimoto, is one of Japan's most popular authors. Banana was born in 1964 to a literary family. While pursuing a literature degree at Nihon University's Art College, she picked the pseudonym Banana to reflect her love of banana flowers and to remain androgynous. Her debut novel, Kitchen (1988), received widespread acclaim (it has since been printed more than 60 times in Japan alone). It was not published in English until 1993, after which Banana found fast fame in the United States. Her 12 novels and seven essay collections have sold more than six million copies.

The majority of Banana's books have not been translated into English, and many that have are now out of print. On September 18, Grove Press tallied three Banana reprints: Lizard ($16, 9780802124395), Amita (9780802124135) and N.P. (9780802124425). Lizard contains six short stories that blend traditional and popular Japanese culture into tales of young men and women struggling among modernity. In Amita, a woman with memory loss must cope with the recent death of her celebrity sister. N.P. also begins with a death--the suicide of a famous writer, who leaves behind a story, written in English, that he has forbidden being published in Japan. Perhaps, like her namesake, Banana is best enjoyed in bunches. --Tobias Mutter

Book Reviews
Graphic Books
Abrams ComicArts, $29.99, paperback, 480p., 9781419732751
Biography & Memoir

DK, $35, hardcover, 360p., 9781465474773
Travel Literature

Black Dog & Leventhal, $27.99, hardcover, 240p., 9780316514026
Pets
Chronicle, $16.95, hardcover, 112p., 9781452164571
Reference & Writing
Faber & Faber, $14.95, hardcover, 320p., 9780571308989
Quirk Books, $22.99, paperback, 256p., 9781683690788
Humor
Blue Rider Press, $17, hardcover, 80p., 9780399184048
Art & Photography

Anansi International, $35, hardcover, 128p., 9781487005382
University of Chicago Press, $45, hardcover, 256p., 9780226596631
Royal Collection Trust, $145, hardcover, 560p., 9781909741249
Abrams, $29.99, hardcover, 192p., 9781419729003
The MIT Press, $34.95, hardcover, 232p., 9780262038997
Laurence King, $15.99, paperback, 160p., 9781786272928
Getty Research Institute, $49.95, hardcover, 200p., 9781606065730
Chronicle, $60, hardcover, 224p., 9781452171579

The Last Widow
(Will Trent #9)
by Karin Slaughter
isbn:

9780062858085


William Morrow
August 20, 2019



an exclusive interview with bestselling author Karin Slaughter

When you finished writing THE KEPT WOMAN, you actually had the idea for THE LAST WIDOW—but you didn't start writing it until a couple of years later. Why the hesitation?
"I had to give myself time to think about it. I wrote two books in between, and it was just my way of kind of wrapping my head around the subject matter. It took quite a bit of research to write this novel. I'm not one of these 'ripped from the headlines' kind of writers, so it was really difficult for me to decide whether or not this was the book to write because I thought, you know, this stuff is becoming very topical. Keep in mind I wrote it basically a year ago. I finally just decided, well, that's not something I can think about. I just need to write the book that I want to write."

ALSO FEATURED ON THE
the big THRILL…
| | | | | |
| --- | --- | --- | --- | --- |
| | | | | |
THE LAKE OF LEARNING by STEVE BERRY and M.J. ROSE: There's always a bit of magic at play when two genre superstars come together. But in the case of international bestselling authors Steve Berry and M. J. Rose, the magic comes not always as a storytelling tool, but in the collaboration itself. Find out more here.
MIAMI MIDNIGHT by ALEX SEGURA: Since its debut in 2013 with Silent City, Alex Segura's Pete Fernandez series has become one of modern noir's most buzzed-about properties. The fifth—and final—entry, MIAMI MIDNIGHT is due out this month. Read more at The Big Thrill.
TRUE BELIEVER by JACK CARR: TRUE BELIEVER, the follow-up novel to Jack Carr's award-nominated debut, Terminal List, begins with the protagonist, James Reece, at his lowest—he's lost his family, his health, his county. Everything. How does he carry on? Find out more here.
PRIDE, PREJUDICE AND POISON by ELIZABETH BLAKE: Elizabeth Blake launches the reader straight into an encounter with a group of strong-minded characters that make up the local branch of the Jane Austen society—and that's where things get a bit chaotic. Visit The Big Thrill for more.
OLD BONES by DOUGLAS PRESTON and LINCOLN CHILD: In a curious mix, OLD BONES, the new novel from bestselling writing partners Preston and Child, combines the excitement of a treasure hunt adventure with the mystery, and almost police procedural, of a mind-boggling FBI case. Read more here.