From Garden District Book Shop
French Quarter Short Stories
"Dalt Wonk captures the eccentric heart of New Orleans. Spiritual Gifts is peopled with the quirky, the disillusioned, the good-hearted who are the fabric of our world. Wonk has an unfailing ear for their speech, a presence at their most combustible moments and an extraordinary eye for the sultry, weathered city that shapes their lives. He brilliantly weaves each story into an unforgettable human tapestry." – Jim Amoss (Former Editor, The Times Picayune – Former member of the Pulitzer Prize board)
We hope you will join us this Wednesday, November 28th at 6pm as we welcome local artist, author, and playwright Dalt Wonk along with illustrator Simon Gunning to the Book Shop. Together they will discuss and sign their book, Spiritual Gifts: French Quarter Short Stories.


From Garden District Book Shop
Upcoming Events
Joanna Guest: Folded Wisdom: Notes from Dad on Life, Love, and Growing Up
05/23/2019 - 6:00PM
Thursday, May 23rd 6-7:30PM Folded Wisdom is an inspirational testament to the depth of a father's love for his children, and an intimate look into beautiful, raw, human communication. Within the pages of this book, Joanna Guest shares the insightful notes her father drew for her and her brother Theo every day for nearly 15 years. For her entire childhood, Joanna's father, Bob, had a ritual: wake up at dawn, walk the dog, and sit down at the kitchen table with a blank pad of paper and plenty...
R. D. Roldan - A Blind Man and his Monkey
05/28/2019 - 6:00PM
Tuesday, May 28th 6-7:30PM In Medellin, Colombia, during the time of Pablo Escobar, 15-year old Joe Cardenas is forced to deal with the sudden suicide of his best friend, Alex Cuevas. An early morning call in December of 1981, sets Joe off on a quest to understand what led Alex to take his life. The truth Joe discovers threatens the lives of everyone he knows, as he faces Cartel-connected enemies determined to hide powerful secrets. Armed with nothing but his ingenuity and blind loyalty...
Book Reviews
Children's & Young Adult
Little, Brown, $17.99, hardcover, 40p., ages 4-8, 9780316404488
Candlewick, $16.99, hardcover, 40p., ages 4-8, 9780763690458
Neal Porter/Holiday House, $18.99, hardcover, 40p., ages 4-8, 9780823440559
NorthSouth, $17.95, hardcover, 32p., ages 4-8, 9780735843127
Salaam Reads/Simon & Schuster, $17.99, hardcover, 40p., ages 4-8, 9781534400597
Cinco Puntos, $18.95, hardcover, 160p., ages 8-12, 9781947627062
Sterling, $14.95, hardcover, 272p., ages 8-12, 9781454929246
Dial, $16.99, hardcover, 272p., ages 10-12, 9780735228511
Wendy Lamb/Random House, $16.99, hardcover, 304p., ages 8-12, 9781524715953
First Second, $16.99, paperback, 288p., ages 10-up, 9781626723634
Harper Teen, $17.99, hardcover, 368p., ages 13-up, 9780062662804
Houghton Mifflin Harcourt, $18.99, hardcover, 112p., ages 14-up, 9781328810151
Dutton, $17.99, hardcover, 304p., ages 14-up, 9780735232112
Wednesday Books/Macmillan, $17.99, hardcover, 320p., ages 13-up, 9781250105714
Scholastic, $19.99, hardcover, 384p., ages 12-up, 9780545723336
--- SPECIAL ADVERTORIAL OFFERINGS ---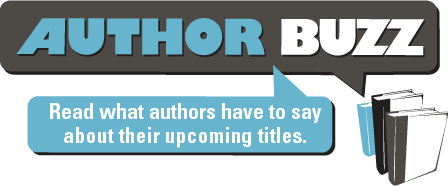 Dear Reader,

I receive emails regularly from readers who love the dynamic between my heroines and their friends. I've been blessed to have a tribe of women who inspire these supporting characters, making them a huge part of the subplots. This has led to them demanding stories of their own and Gretchen has been screaming for hers for a long while. I'm so incredibly excited for you to read her story as it's been a long time coming.

Please write to 1001DarkNights@gmail.com to win one of five copies.

Enjoy,
Corinne
www.1001darknights.com/authors/collection-six/corinne-michaels-evermore
www.corinnemichaels.com




Publisher:
Evil Eye Concepts, Inc.

Pub Date:
February 26, 2019

ISBN:
9781948050913

List Price:
$2.99

Dear Reader,

Did your mother hide the cookies? (Mine hid everything sweet and my aunt's scale lived in the kitchen entryway.) Naturally, food ruled my life. In Waisted, Alice and Daphne harbor the same secret: obsession with their weight overshadows concerns about their children, husbands, work—and everything else of importance in their lives. Scales terrify them. But when they're chosen for a documentary about women and their bodies—an endeavor that promises healing—they instead find themselves in a terrifying lock-down.

I'm giving away five books. Write randy@randysusanmeyers.com
with the subject line 'I want to win WAISTED' to win!

Randy Susan Meyers
www.randysusanmeyers.com




Publisher:
Atria Books

Pub Date:
May 21, 2019

ISBN:
9781501131387

List Price:
$27.00