From Garden District Book Shop
Create Your Bookish Wish List

Follow these simple steps to create a Wish List on our website so your loved ones know exactly which books to gift you this holiday season.

1. Visit our website and create an account using the "login" button in the top right of our home page.

2. Find a book you want to add to your wish list and Click the "Add to Wish List" button

3. Name your wish list and chose your wishlist privacy. Repeat steps 2 & 3 till your Wish List is complete

4. Share your Wish List with friends and family


From Garden District Book Shop
Upcoming Events
Joanna Guest: Folded Wisdom: Notes from Dad on Life, Love, and Growing Up
05/23/2019 - 6:00PM
Thursday, May 23rd 6-7:30PM Folded Wisdom is an inspirational testament to the depth of a father's love for his children, and an intimate look into beautiful, raw, human communication. Within the pages of this book, Joanna Guest shares the insightful notes her father drew for her and her brother Theo every day for nearly 15 years. For her entire childhood, Joanna's father, Bob, had a ritual: wake up at dawn, walk the dog, and sit down at the kitchen table with a blank pad of paper and plenty...
R. D. Roldan - A Blind Man and his Monkey
05/28/2019 - 6:00PM
Tuesday, May 28th 6-7:30PM In Medellin, Colombia, during the time of Pablo Escobar, 15-year old Joe Cardenas is forced to deal with the sudden suicide of his best friend, Alex Cuevas. An early morning call in December of 1981, sets Joe off on a quest to understand what led Alex to take his life. The truth Joe discovers threatens the lives of everyone he knows, as he faces Cartel-connected enemies determined to hide powerful secrets. Armed with nothing but his ingenuity and blind loyalty...
Book Reviews
Fiction
Simon & Schuster, $26, hardcover, 288p., 9781501166761
Grove Press, $20, hardcover, 176p., 9780802128256
Graywolf Press, $16, paperback, 272p., 9781555978266
Grove Press, $24, hardcover, 240p., 9780802127358
Flatiron Books, $25.99, hardcover, 320p., 9781250074256
Viking, $27, hardcover, 432p., 9780735223523
Scribner, $27, hardcover, 352p., 9781476756554
Flatiron Books, $25.99, hardcover, 336p., 9781250122438
Knopf, $25.95, hardcover, 304p., 9780525520375
Ecco, $26.99, hardcover, 240p., 9780062688774
Nonfiction
Catapult, $26, hardcover, 240p., 9781936787975
Ecco, $27.99, hardcover, 448p., 9780062688842
Random House, $28, hardcover, 352p., 9780399590504
Eamon Dolen/Houghton Mifflin Harcourt, $28, hardcover, 352p., 9781328876645
Scribner, $26, hardcover, 304p., 9781501133091
Mariner Books, $15.99, paperback, 288p., 9781328764522
Seal Press, $27, hardcover, 256p., 9781580056779
Little, Brown, $30, hardcover, 544p., 9780316259613
Simon & Schuster, $30, hardcover, 480p., 9781476776620
Liveright, $26.95, hardcover, 384p., 9781631491641
--- SPECIAL ADVERTORIAL OFFERINGS ---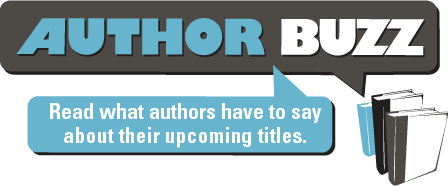 Dear Reader,

I receive emails regularly from readers who love the dynamic between my heroines and their friends. I've been blessed to have a tribe of women who inspire these supporting characters, making them a huge part of the subplots. This has led to them demanding stories of their own and Gretchen has been screaming for hers for a long while. I'm so incredibly excited for you to read her story as it's been a long time coming.

Please write to 1001DarkNights@gmail.com to win one of five copies.

Enjoy,
Corinne
www.1001darknights.com/authors/collection-six/corinne-michaels-evermore
www.corinnemichaels.com




Publisher:
Evil Eye Concepts, Inc.

Pub Date:
February 26, 2019

ISBN:
9781948050913

List Price:
$2.99

Dear Reader,

Did your mother hide the cookies? (Mine hid everything sweet and my aunt's scale lived in the kitchen entryway.) Naturally, food ruled my life. In Waisted, Alice and Daphne harbor the same secret: obsession with their weight overshadows concerns about their children, husbands, work—and everything else of importance in their lives. Scales terrify them. But when they're chosen for a documentary about women and their bodies—an endeavor that promises healing—they instead find themselves in a terrifying lock-down.

I'm giving away five books. Write randy@randysusanmeyers.com
with the subject line 'I want to win WAISTED' to win!

Randy Susan Meyers
www.randysusanmeyers.com




Publisher:
Atria Books

Pub Date:
May 21, 2019

ISBN:
9781501131387

List Price:
$27.00