From the Shelf
There Will Be Snow
Depending on where you live, snowy weather is either a looming inevitability, an exciting distraction or a distant dreamy vision realized through books, television or movies. Books set in snowy locales are much more fun than dealing with icy sidewalks, and offer their own cozy comfort.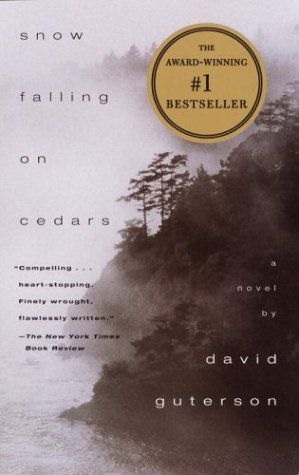 Such is the case with Snow Falling on Cedars by David Guterson (Vintage, $16). Set on a misty island off the coast of Washington State, the main action takes place in the form of a murder trial during an epic snowstorm. The storm adds its own sense of drama, burying roads outside while at the same time long-hidden truths are unearthed inside the courtroom.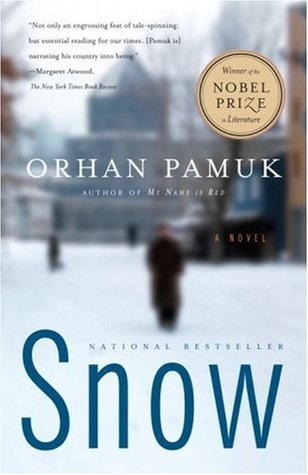 One does not think of harsh winter weather in Turkey, but there it is in Snow by Orhan Pamuk (Vintage, $16.95). Ka, a controversial poet, is caught in an unusually severe blizzard as he travels from Istanbul to the town of Kars. He is fascinated by how the snow erases everything familiar and veils dirt and mud to suspend his destination in a state of purity and peacefulness. Despite the political dangers of his journey, the blizzard prevents Ka from turning back.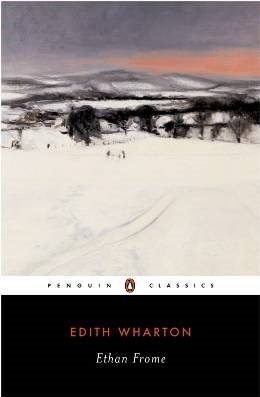 Winter mornings as clear as crystal and the crackling of frozen snow greet readers of Ethan Frome (Penguin Classics, $10), Edith Wharton's classic. Ethan is a poor New England farmer as frigid inside as his snow-hardened fields. His life is transformed from cold grey to a warm amber by a lively young woman who slowly melts his heart and convinces him to make the ultimate sacrifice. A beautifully simple yet haunting story, it will stay with you long after the thaw of spring. --Shahina Piyarali, writer and reviewer

In this Issue...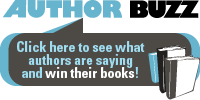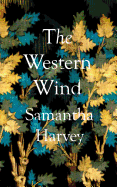 During the Middle Ages, the parish priest of a small village confronts a mysterious death as he struggles with his own doubts and regrets.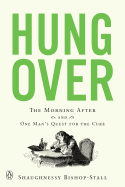 by Shaughnessy Bishop-Stall
Shaughnessy Bishop-Stall dives deep into a sea of whiskey (and most other drinks), exploring different cultures' searches for what, if anything, can cure a hangover.
Review by Subjects:
Fiction ⋅ Mystery & Thriller ⋅ Science Fiction & Fantasy ⋅ Political Science ⋅ Social Science ⋅ Health & Medicine ⋅ Children's & Young Adult

Book Candy
Holiday Activities

Great Reads
Rediscover: The Leopard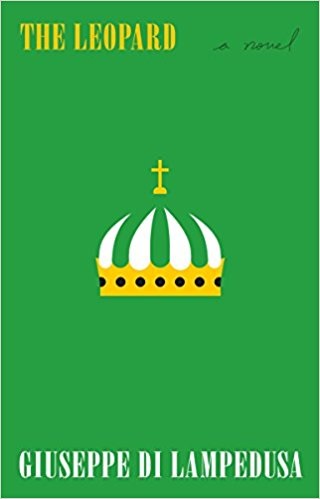 Giuseppe Tomasi di Lampedusa (1896-1957) was the last Prince of Lampedusa, a small Italian island between Tunisia, Malta and Sicily (from which it is administrated). Giuseppe gained posthumous fame for his single novel, The Leopard (Il Gattopardo), which has since become the bestselling novel in Italian history. When the family's palace in Palermo was destroyed by Allied bombers in World War II, Giuseppe sank into a depression from which The Leopard was born. It takes place in Sicily during the Risorgimento, the unification of Italy in the 19th century, in which his real great-grandfather participated.

Don Fabrizio Corbera, Prince of Salina, is allied with the Kingdom of the Two Sicilies against Giuseppe Garibaldi and the House of Savoy (the ultimate victors). Don Fabrizio, head of an aristocratic and traditional family, understands that his people are against him, and that keeping any semblance of the old order requires accepting the new. In the novel's most famous line, Don Fabrizio's nephew sums this up: "For everything to stay the same, everything must change." Sixty years on from its publication, the historical fiction of The Leopard strikes true as ever. It was last published by Pantheon in 2007 ($16, 9780375714795). --Tobias Mutter
The Writer's Life
Rebecca Stead in Conversation with Susin Nielsen
Children's authors Rebecca Stead and Susin Nielsen chat below about inspiration, their artistic processes and writing for children.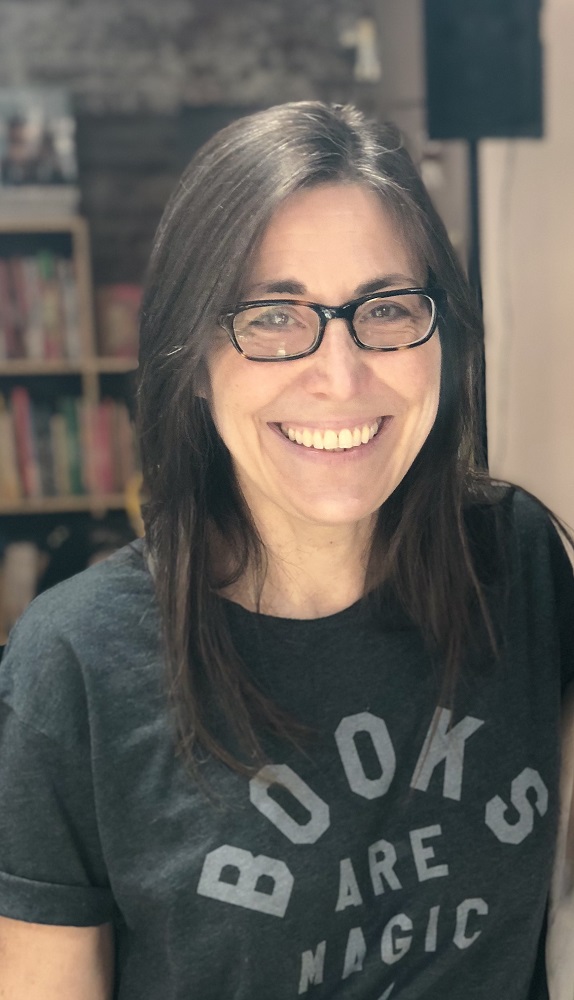 Rebecca Stead
(photo: Faye Bender)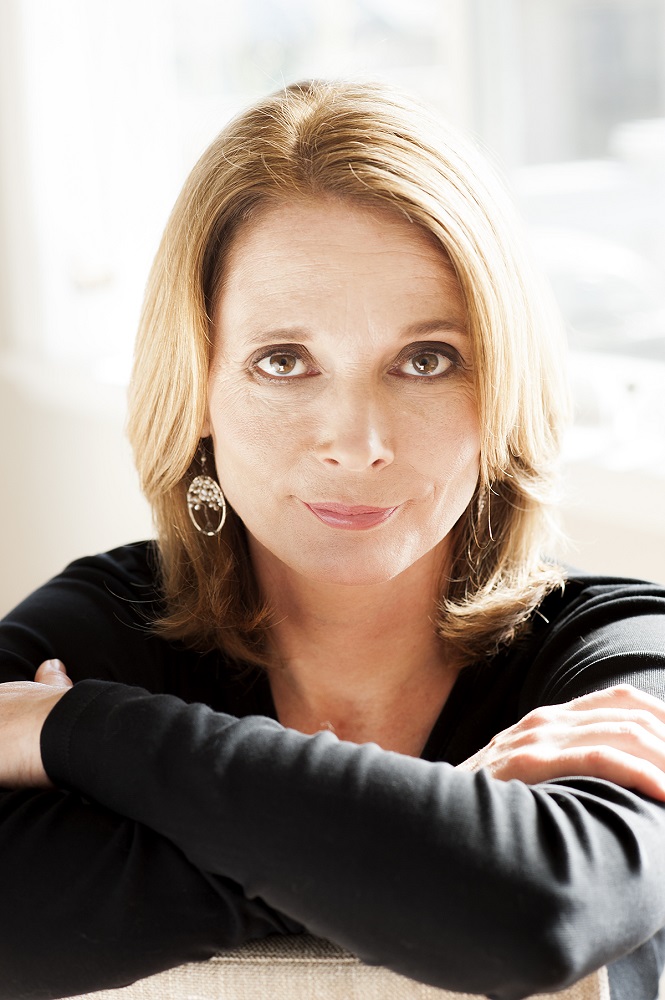 Susin Nielsen
(Tallulah Photography)
Rebecca Stead is the author of the Newbery Medal-winning When You Reach Me, as well as Liar & Spy and FirstLight. Her work has received the Boston Globe/Horn Book Award for Fiction and the Guardian Children's Fiction Award. Her most recent solo title, Goodbye Stranger (Wendy Lamb/Random House, $16.99), is a middle-grade novel about the changing faces of friendship.
Susin Nielsen got her start writing for the hit TV series Degrassi Junior High, and she went on to write for more than 20 Canadian shows. She is the author of five titles, including Optimists Die First, We Are All Made of Molecules, Word Nerd and The Reluctant Journal of Henry K. Larsen. Her most recent book, No Fixed Address (Wendy Lamb/Random House, $16.99), is a "middle-grade story about family, friendship, and growing up when you're one step away from homelessness."
Rebecca Stead: I'm going to start by asking what I always want to know from another writer: What's writing like for you? Did No Fixed Address begin with an unexpected spark? Did you sit yourself down to map out something new? Both?
Susin Nielsen: That's a great question. Most days, to be honest, writing feels like pulling teeth. Once in a while I have one of those beautiful days, where the characters take over and I can barely keep up, like I'm merely the conduit. I don't outline; I usually have a loose framework in mind and I start writing. At the end of my writing time I'll often add notes: "and then this could happen," "scene where this happens," etc.
Ideas for my books come from different places, but I've never had an idea by sitting down at the computer and trying to conjure one--the idea seems to have to bubble to the surface. In the case of No Fixed Address, I was half asleep in a hotel room, three or four years ago, and suddenly a thought ticker-taped through my brain: "I could write about a boy who lives in a van with his mom." That part of it is so mysterious! But when I start writing the draft, I try to treat it like a job, getting my bum in the seat as many mornings as I can, and forcing myself to plough ahead.
How about you? The best writers make it look rather effortless, and your writing has that quality!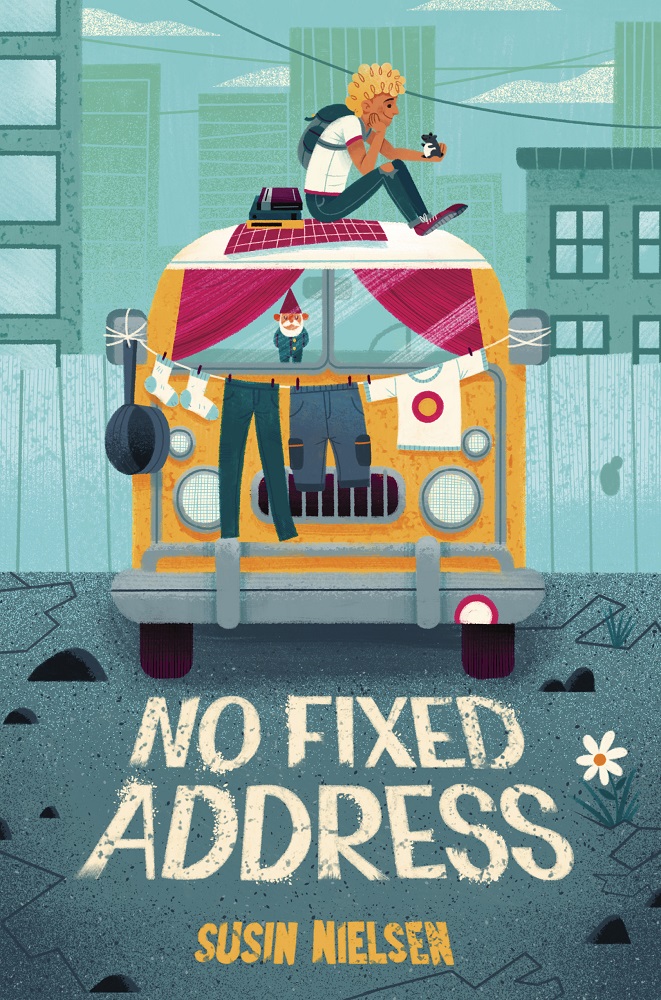 Stead: We have similar approaches. I sort of "feel my way" to a book, and it can take a while to get there. I start with a very rough draft that I write longhand. Revision takes me years and sometimes feels endless, and I guess that's because a person could revise forever. One of the challenges of finishing a novel is just deciding that it's finished. There is sometimes one small "something" that comes very late in the process, a discovery or a connection. If I find one of those, it can feel like a sign that I'm done.
One thing I love about your work is that it doesn't condescend. Which makes me wonder: When you're working, how "aware" are you of your kid readers? I want the emotional landscape to be recognizable to kids, but I don't think about the age of my readers much when it comes to the actual writing. How do you feel about it?
Nielsen: This is so fascinating. I don't have that challenge, re: knowing when a book is finished--I'm normally so relieved when I see it coming, I race too fast to get there. I think this is why I've also been told by my editors that I suffer from "endingitis," because I try to wrap up a whole pile of threads one after another in a final chapter. (At least, in the first draft my editors see.)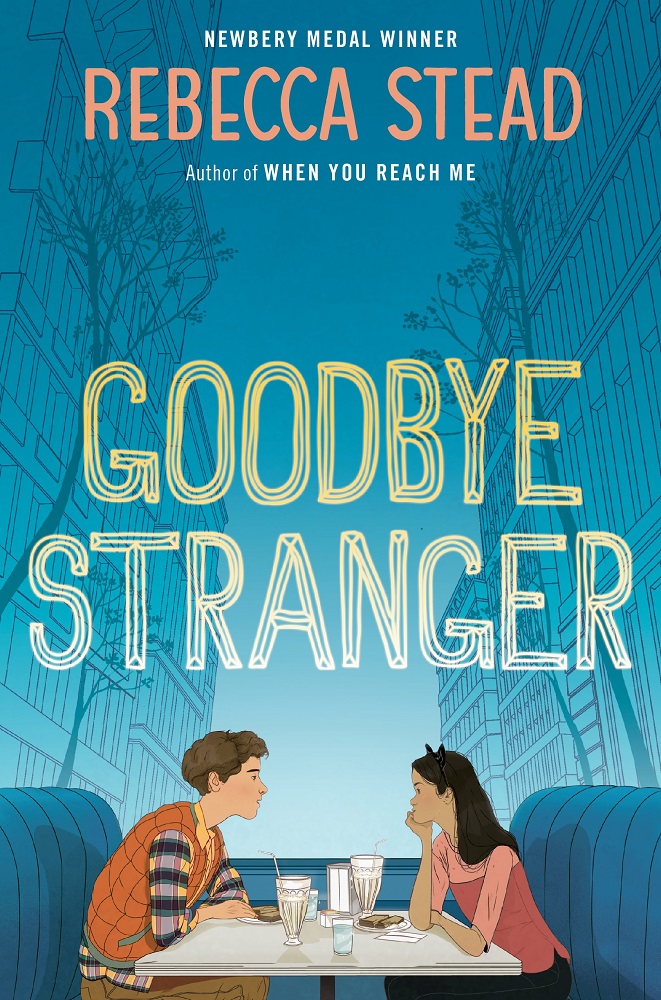 I also do not think of my readers when I'm writing. I'm merely focused on the story, the characters. I can't imagine thinking about my readers. That would be oddly paralyzing. Ditto with the age of my readers....
I love what you said about wanting the emotional landscape to be recognizable to kids--that's the perfect way to put it. I've told people that I think I have acute emotional memories of what it was like to be young. I don't remember everything, but I remember the feelings that went along with various experiences.
Stead: I wonder if writing for television--the terrifying, relentless schedule of it--might have taught you how to push past moments when the work felt too hard. Something I'm asked by writers of all ages and stages is, "What do you do when you're stuck?" The truth is that when I'm not writing well, sometimes I just take a break. And, usually, I read (or re-read).
Nielsen: Regarding working for TV, I would say that yes, I do think it helped me to perhaps have more discipline, and to write something, anything, even if it's crap. TV deadlines were good because I just had to make choices and stick to them. There wasn't time to be a perfectionist, which is, in my opinion, a curse. I'm so glad I'm not a perfectionist! Because, of course, nothing is ever perfect.
All of that said, though, I recently submitted a new manuscript to my publishers, and I'm still waiting for notes. In the past I've been good about just diving into something else, but this time I've really been floating. Vacation, travel, promoting the new book.... I've written a new picture book manuscript, but quite truthfully, I've done almost no writing. I feel like the well is taking longer to refill this time. It's not a bad feeling; it just... is. And I trust it will fill up again.
Book Reviews
Fiction

Grove Press, $26, hardcover, 304p., 9780802128287
Biblioasis, $14.95, paperback, 240p., 9781771962070
Pushkin Press, $18, paperback, 160p., 9781782274186
Mystery & Thriller
Poisoned Pen Press, $26.95, hardcover, 9781464211119
Emily Bestler/Atria, $26, hardcover, 432p., 9781501165504
Soho Crime, $12.99, hardcover, 184p., 9781641290111
Science Fiction & Fantasy
Tor, $15.99, paperback, 400p., 9781250169273
Political Science
Harper, $29.99, hardcover, 256p., 9780062748652
Social Science

Penguin Books, $17, paperback, 416p., 9780143126706
Health & Medicine
Touchstone, $26.99, hardcover, 272p., 9781501181245
Children's & Young Adult
Feiwel & Friends, $19.99, hardcover, 432p., ages 12-18, 9781250308030
Disney-Hyperion, $16.99, hardcover, 304p., ages 8-12, 9781368016506
Simon & Schuster, $17.99, hardcover, 48p., ages 4-8, 9781534410060
--- SPECIAL ADVERTORIAL OFFERINGS ---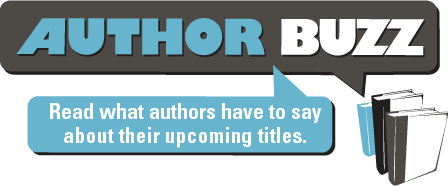 Dear Reader,

Where is the least likely place you'd find vampires and demons? Yep. At a human anger management group. So of course, I had to start the VENGEANCE novella there. Abby Miller has been set up by her scum-sucking ex and has to attend the group, and while there, she meets the over the top sexy demon-vampire hybrid Noah Siosal, who seems too much in control to be angry. So, what the heck is he doing there? Throw in a wild demoness, a brilliant cop, and a hunting vampire, and you have the makings of a funny and rather dangerous group. I hope you enjoy Abby's story!

Please write to 1001DarkNights@gmail.com to win one of five copies.

Rebecca Zanetti
www.1001darknights.com/authors/collection-six/rebecca-zanetti-vengeance
www.rebeccazanetti.com




Publisher:
Evil Eye Concepts, Inc.

Pub Date:
March 19, 2019

ISBN:
9781970077391

List Price:
$2.99