From the Shelf
Inspired Cruising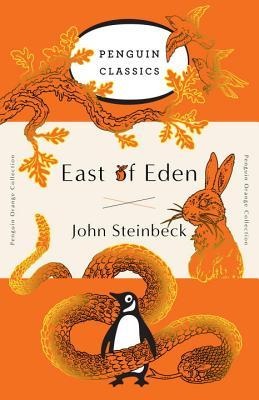 The middle of winter is when I like to do a lot of armchair travel. This is partly a coping mechanism for the cold, dark, rainy days, and lately I've been thinking that a cruise sounds fun. I have been on only one in my life. I was a teenager and with my parents, so I was just along for the ride. What I remember most were the long days far from dry land, when I managed to devour the entirety of Steinbeck's East of Eden (Penguin, $18). While we did go parasailing in Cabo San Lucas and joined an excursion to a secluded beach in Puerto Vallarta on that trip, I wonder what it'd be like to take charge of such a trip myself.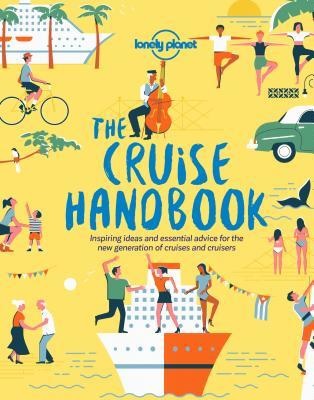 How to begin, though, right? The Cruise Handbook (Lonely Planet, $17.99) is perfect for someone like me, explaining the advantages of cruising and helping to decide what type of trip might be right for me. As a Seattle resident, I see a lot of ships embarking for Alaska, but I was completely ignorant of options in places like Egypt and Antarctica. With advice on getting the most bang for your buck, which destinations are popular with the LGBT community and what delicious cuisine awaits you in the dining room, The Cruise Handbook is definitely going to be a valuable resource when I finally get out of this armchair.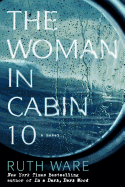 In the meantime, maybe I'll pull together a related reading list, for those long days at sea. Ruth Ware's Woman in Cabin 10 (Scout/Gallery, $16) seems like a good choice. A journalist covering the maiden voyage of a luxury cruise line investigates the disappearance of a woman that the others aboard don't think exists. Also perfect for deck reading is Kate Christensen's The Last Cruise (Doubleday, $26.95), about carefree idyll for those aboard the Queen Isabella for its final journey, with special attention to the food prepared in the ship's galley. At the very least, it's enough to keep me warm the rest of winter. --Dave Wheeler, associate editor, Shelf Awareness

In this Issue...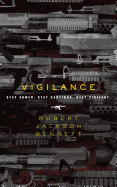 by Robert Jackson Bennett
In a declining future U.S., mass shootings are reality TV.

A Brooklyn artist takes it upon himself to hunt for a missing woman in this deft and dogged first novel.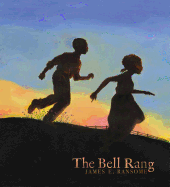 Award-winning author James E. Ransome's newest picture book, The Bell Rang, tells about an escaped slave from the perspective of the loved ones left behind.
Review by Subjects:
Fiction ⋅ Mystery & Thriller ⋅ Science Fiction & Fantasy ⋅ Biography & Memoir ⋅ History ⋅ Psychology & Self-Help ⋅ Children's & Young Adult

From Garden District Book Shop
Upcoming Events
Sarah M. Broom in Conversation with Maurice Carlos Ruffin: The Yellow House
08/28/2019 - 6:00PM
Wednesday, August 28th 6-7:30PM In 1961, Sarah M. Broom's mother Ivory Mae bought a shotgun house in the then-promising neighborhood of New Orleans East and built her world inside of it. It was the height of the Space Race and the neighborhood was home to a major NASA plant―the postwar optimism seemed assured. Widowed, Ivory Mae remarried Sarah's father Simon Broom; their combined family would eventually number twelve children. But after Simon died, six months after Sarah's birth, the Yellow...
Timothy Faust in Conversation with Nathan J. Robinson: Health Justice Now: Single Payer and What Comes Next
08/30/2019 - 6:00PM
Friday, August 30th 6-7:30PM Single payer is the tool—health justice is the goal! Single payer healthcare is not complicated: the government pays for all care for all people. It's cheaper than our current model, and most Americans (and their doctors) already want it. So what's the deal with our current healthcare system, and why don't we have something better? In Health Justice Now, Timothy Faust explains what single payer is, why we don't yet have it, and how it can be won. He...
Book Candy
Poetry Pharmacy Opens Doors

Great Reads
Rediscover: Native Son
First published in 1940,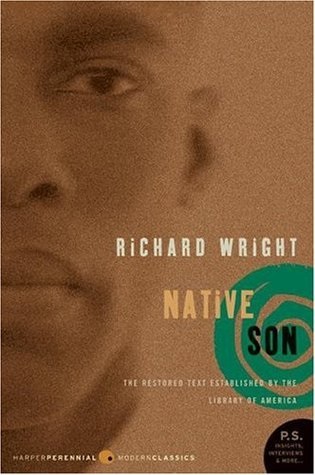 Native Son by Richard Wright follows Bigger Thomas, a black 20-year-old living on Chicago's South Side in the 1930s. He shares a single room with his mother, sister and brother, all of whom rely on his meager income. When Bigger gets a new job with a wealthy white family, he finds himself cast into an alien world of uncomfortable kindness and strange words. His employer's daughter, Mary, attempts to teach Bigger about Communism with little success. One night after chauffeuring Mary and her boyfriend, Bigger accidentally commits a heinous crime and tries to hide it--poorly. Bigger's life rapidly unravels into violence and incarceration.

Native Son was an immediate bestseller. It marked a new chapter in African-American literature by demonstrating how conditions imposed by dominant whites create and perpetuate America's racial divide, though the book has been criticized by some, including James Baldwin, for flimsy characterization. Native Son has once again been adapted into a film (previously 1951 and 1986). Rashid Johnson, a visual artist, directs a screenplay by Suzan-Lori Parks, a Pulitzer Prize-winning playwright. Ashton Sanders (Moonlight) stars as Bigger Thomas. The film premiered at the Sundance Film Festival on January 24 and was acquired for distribution by HBO. Wright's book is available from Harper Perennial Modern Classics ($16.99, 9780060929800). --Tobias Mutter

The Writer's Life
Stephanie Land: Increasing Visibility, Increasing Compassion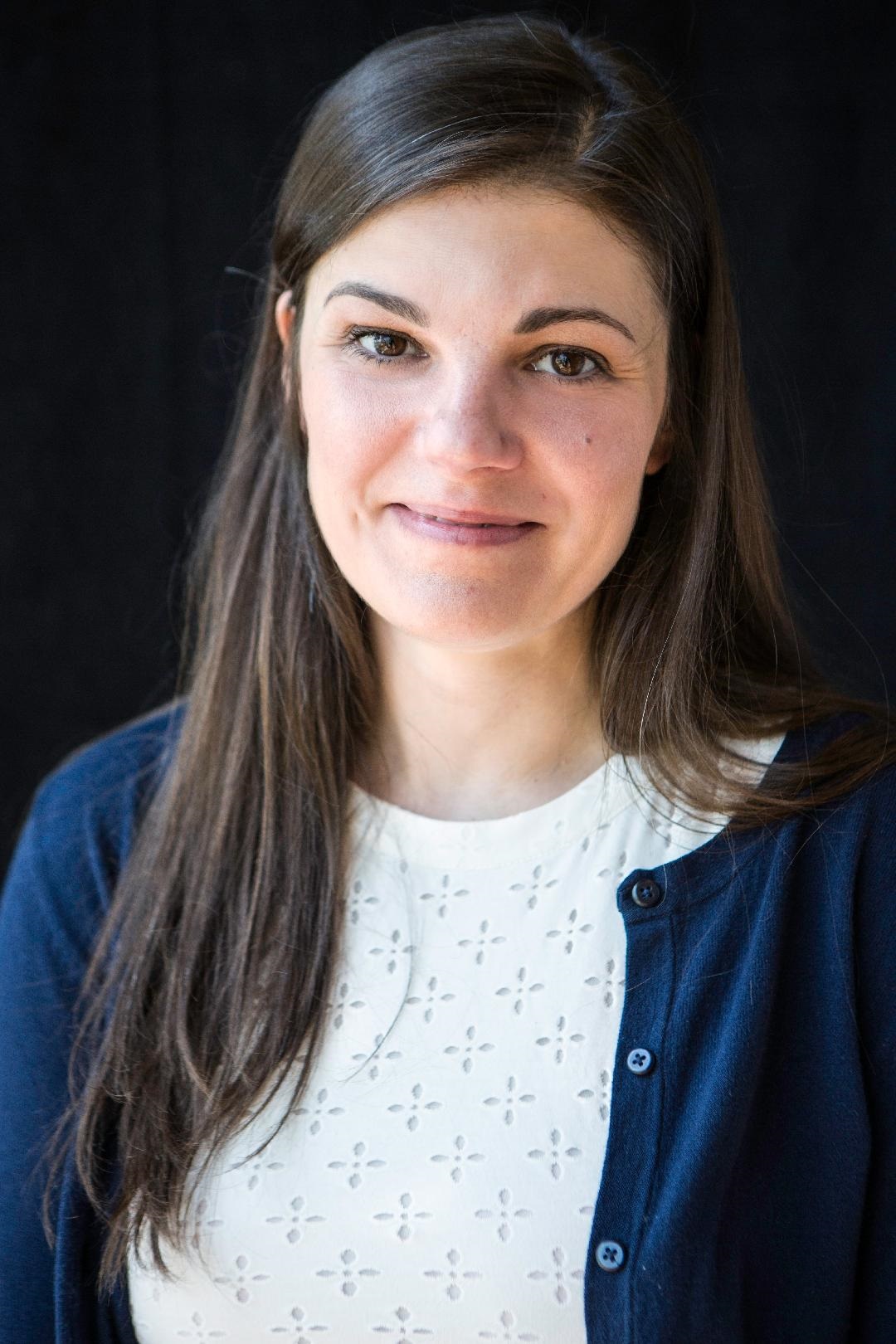 photo: Nicol Biesek
As a domestic worker and single mother, Stephanie Land survived day by day, paycheck to paycheck, often judged or just unseen by the people around her. In her memoir, Maid: Hard Work, Low Pay, and a Mother's Will to Survive (Hachette, $27; reviewed below), Land shines a light on the experience of escaping domestic violence and providing for her daughter, all while following her dream of becoming a writer.
The first line in this book is so powerful: "My daughter learned to walk in a homeless shelter." Your relationship with your daughter is at the heart of this book. How has motherhood impacted your writing, and how has being a writer impacted you as a parent?
I think the writer in me clashes with my responsibilities as a parent quite a bit. I get so lost in myself, in books, in journals, in things I want to write, and parenting interrupts that almost constantly. I think parenting made me a very fast, very focused and very productive writer. I had to learn how to write 12-page essays on Shakespeare with Sponge Bob Square Pants blaring in the background when I was in college, and that carried over to when I also had to write articles as a freelancer.
The issue of the invisibility of domestic workers is painfully apparent in this memoir--and you make visible some of the people who might not get to tell their own stories. What do you hope readers will gain by seeing these stories up close?
My biggest hope is to not only increase visibility, but to increase compassion by making invisible populations more human. I hope for empathy toward the people who clean up after us, who hand us coffee, who hand over our kids after caring for them all day. These people are not paid anywhere near a wage they can live off of, and definitely not enough to support a family. I hope people start to realize that more.
There are evolving definitions of "home" in Maid: "Our space was a home because we loved each other in it," and "Home was a place that embraced us, a community, a knowing." What is your definition of home now?
You know, I don't really know. I think I'll always feel a bit distanced from that word as someone who is estranged completely from family. I'd like to say it's where the people you love are, but most of my closest friends are scattered around the country. I don't think of home as a physical place as much anymore. It's a wholeness you carry with you wherever you go.
Barbara Ehrenreich's Nickel and Dimed is required reading in many schools; did you read the book in school yourself? Did you have any models for this book?
I read the book when it came out, or when the paperback came out. I was 19 or 20 and had already worked as a waitress and coffee girl and as a house cleaner for a brief stint. So at the time, it was about my life a little bit, even though I was young and didn't have any dependents and could work whenever I wanted to, not having to worry about child care or feeding people other than myself.
My models for Maid were countless breakout memoirs by female authors I've read over the years. I studied them as I grew into a writer because that was where I felt I was headed.
You've made it to Missoula, Mont., the town you set your sights on throughout the book. As you point out, it is a town made famous by many celebrated writers. How does it feel to be one of them now?
Ha! Boy, I don't know. We were at an event last night, and as I handed over cash to pay, the lady said, "Aren't you Stephanie Land, the famous writer?" and a lady behind her said "YES!!" I just kind of blushed and said, "Famous writer is an oxymoron," and moved along. Mia's friends at school call me famous, and I don't have to give my name for things like getting my card back when I open a tab or want a table, but I'm still just a girl in Carhartts with a couple of disheveled kids in tow.
You mention having a small stack of books while in the transitional housing. Do you remember what they were?
Probably the same ones that are on the shelf in my living room: The Prophet by Kahlil Gibran, The Alchemist by Paulo Coelho, Still Life with Woodpecker by Tom Robbins and My Story as Told by Water by David James Duncan.
What books are on your nightstand now?
I'm currently loving Deep Creek by Pam Houston.
You drink a lot of coffee in this book. Do you drink it while you write? What's your ideal cup of coffee?
Yes! Oh god yes. There is always a cup of coffee within reach. If you want me to be extremely specific, I like drip coffee--Ethiopian Yrgacheffee is my favorite--with a small spoon of raw sugar and some whole milk. --Katie Weed, freelance writer and reviewer
Book Reviews
Fiction

Hanover Square Press, $26.99, hardcover, 336p., 9781335218728
Sourcebooks Landmark, $25.99, hardcover, 272p., 9781492666868
Gallery/Scout Press, $24.99, hardcover, 240p., 9781982101633
Mystery & Thriller
Minotaur Books, $26.99, hardcover, 320p., 9781250297365
Science Fiction & Fantasy

Tor, $14.99, paperback, 192p., 9781250209443
Biography & Memoir
Hachette, $27, hardcover, 288p., 9780316505116
Knopf, $25.95, hardcover, 240p., 9780451493026
Beacon Press, $15, paperback, 140p., 9780807021446
History
Spiegel & Grau, $27, hardcover, 288p., 9780812996746
Psychology & Self-Help
Penguin Books, $16, paperback, 304p., 9780143133421
Children's & Young Adult

Atheneum, $17.99, hardcover, 40p., ages 4-8, 9781442421134
HarperCollins, $17.99, hardcover, 40p., ages 5-8, 9780062748683

The Last Widow
(Will Trent #9)
by Karin Slaughter
isbn:

9780062858085


William Morrow
August 20, 2019



an exclusive interview with bestselling author Karin Slaughter

When you finished writing THE KEPT WOMAN, you actually had the idea for THE LAST WIDOW—but you didn't start writing it until a couple of years later. Why the hesitation?
"I had to give myself time to think about it. I wrote two books in between, and it was just my way of kind of wrapping my head around the subject matter. It took quite a bit of research to write this novel. I'm not one of these 'ripped from the headlines' kind of writers, so it was really difficult for me to decide whether or not this was the book to write because I thought, you know, this stuff is becoming very topical. Keep in mind I wrote it basically a year ago. I finally just decided, well, that's not something I can think about. I just need to write the book that I want to write."

ALSO FEATURED ON THE
the big THRILL…
| | | | | |
| --- | --- | --- | --- | --- |
| | | | | |
THE LAKE OF LEARNING by STEVE BERRY and M.J. ROSE: There's always a bit of magic at play when two genre superstars come together. But in the case of international bestselling authors Steve Berry and M. J. Rose, the magic comes not always as a storytelling tool, but in the collaboration itself. Find out more here.
MIAMI MIDNIGHT by ALEX SEGURA: Since its debut in 2013 with Silent City, Alex Segura's Pete Fernandez series has become one of modern noir's most buzzed-about properties. The fifth—and final—entry, MIAMI MIDNIGHT is due out this month. Read more at The Big Thrill.
TRUE BELIEVER by JACK CARR: TRUE BELIEVER, the follow-up novel to Jack Carr's award-nominated debut, Terminal List, begins with the protagonist, James Reece, at his lowest—he's lost his family, his health, his county. Everything. How does he carry on? Find out more here.
PRIDE, PREJUDICE AND POISON by ELIZABETH BLAKE: Elizabeth Blake launches the reader straight into an encounter with a group of strong-minded characters that make up the local branch of the Jane Austen society—and that's where things get a bit chaotic. Visit The Big Thrill for more.
OLD BONES by DOUGLAS PRESTON and LINCOLN CHILD: In a curious mix, OLD BONES, the new novel from bestselling writing partners Preston and Child, combines the excitement of a treasure hunt adventure with the mystery, and almost police procedural, of a mind-boggling FBI case. Read more here.