From the Shelf
A Bookish Chinese New Year
Celebrate Chinese New Year this Sunday, February 3, by immersing yourself in the culture, history and people of this beautiful and beguiling country with these novels that feature Chinese immigrants.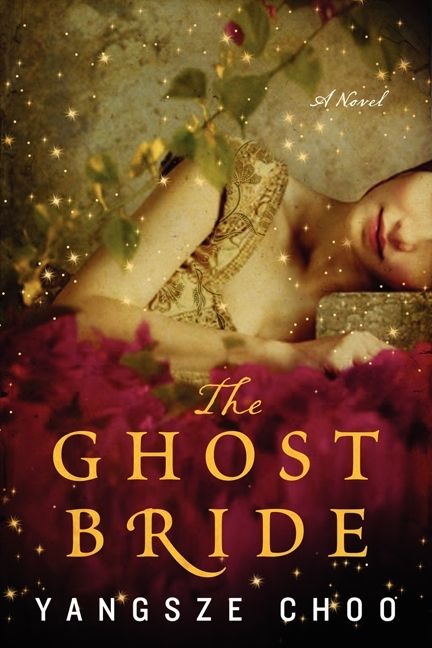 In Yangsze Choo's historical novel The Ghost Bride (Morrow, $14.99), set in Malaysia, Li Lan's father wants her to become a ghost bride to a recently deceased man. The tradition is meant to placate restless spirits, but it would make Li Lan a widow before her 18th birthday. This unusual coming-of-age tale moves back and forth between the real world and the afterlife, encompassing ancient Chinese beliefs still held today.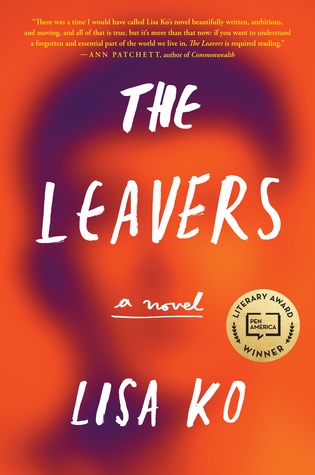 The Leavers (Algonquin, $25.95) by Lisa Ko is a modern story, dividing its narrative between the United States and China. Polly is an immigrant and single mother, struggling to make a living in New York with her 11-year old son, Deming. When Polly disappears, Deming ends up in foster care. Polly's childhood in China and Deming's experience as the adopted child of a white couple are set against current immigration issues, as this loving mother and son are separated and struggle to find each other again.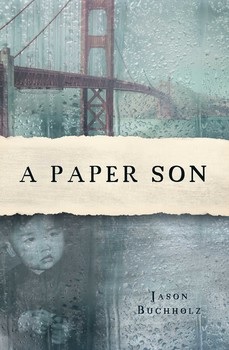 A Paper Son (Gallery Books, $16.95) by Jason Buchholz is a compelling novel that cleverly links present-day San Francisco and 1920s China. Schoolteacher Peregrine Long writes a short story about a family that leaves their California home in 1925 to return to China. After the story's publication, Eva Wong, an elderly Chinese-American woman, shows up at his door, tells him he's written the story of her family and begs for his help in solving an old mystery. This gripping story of family connections combines historical fiction, mystery and magical realism. --Suzan L. Jackson, freelance writer and blogger at Book By Book

In this Issue...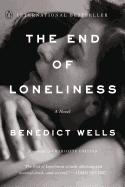 Winner of the European Union Prize for Literature, The End of Loneliness is a character-driven exploration of love, loss and fate in an indifferent universe.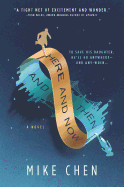 A time-traveling man from 2142 gets trapped in 1996 and ends up pulled between two lives and families.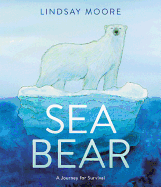 This debut picture book is a spectacular trek through the Arctic with the magnificent polar bear and a stark reminder of the effects of climate change.
Review by Subjects:
Fiction ⋅ Mystery & Thriller ⋅ Science Fiction & Fantasy ⋅ Romance ⋅ Poetry ⋅ Children's & Young Adult

From Garden District Book Shop
Upcoming Events
03/01/2020 - 2:00PM
Sunday, March 1st 2-3:30PM When you purchase your book from us you will be entered into a raffle for: Ghost necklace and a Back Bay Books Tote For weeks, Rachel has been noticing the same golden-haired young man sitting at her Brooklyn bus stop, staring off with a melancholy air. When, one day, she finally musters the courage to introduce herself, the chemistry between them is undeniable: Thomas is wise, witty, handsome, mysterious, clearly a kindred spirit. There's...
Lee Durkee: The Last Taxi Driver
03/02/2020 - 6:00PM
Monday, March 2nd 6-7:30PM Written by a former cabbie, The Last Taxi Driver is a darkly comic novel about a middle-aged hackie's daylong descent into madness, heartbreak, and murder. Lou—a lapsed novelist and UFO aficionado—drives 70-hour weeks for a ramshackle taxi company that operates on the outskirts of a north Mississippi college town among the trailer parks and housing projects. With Uber moving into town and his way of life fast vanishing, his girlfriend moving out on him, and his...
Book Candy
Eerie Children's Tales

Great Reads
Rediscover: The Peter Principle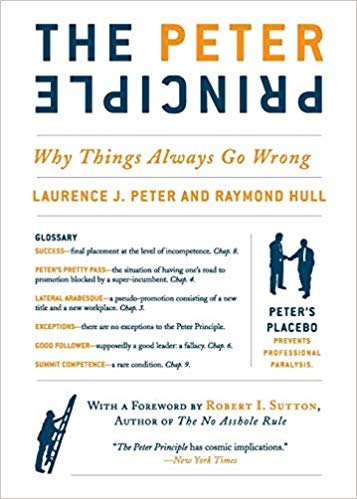 Anyone who has ever interacted with a bureaucracy is likely aware of the Peter principle, or at least its unfortunate consequences. Developed by "hierarchiologist" Laurence J. Peter (1919-1990), the principle states that people in hierarchical organizations will advance to their "level of incompetence." This means an employee who is competent at their job will be promoted, and if they continue to display competence will be promoted again and again until at last they land in an unsuited position. A longtime middle manager promoted from within is likely bad at their job because the management role does not have the same skill requirements as their former position. This applies to all levels of an organization and explains quite a lot.

The Peter Principle by Laurence J. Peter and Raymond Hull was first published in 1969. Hull, a Canadian playwright and author, wrote the text based on Peter's research. Though the book was initially intended to be somewhat satirical, many organizations have since attempted to address Peter's principle with dubious efficacy, including regularly firing employees who don't advance. Somehow Peter's Corollary seems to still hold true: "In time, every post tends to be occupied by an employee who is incompetent to carry out its duties." The Peter Principle was last published by HarperBusiness in 2011 ($15.99, 9780062092069). --Tobias Mutter
Black History Month Reading for Children and Teens
Black History Month is a time for the entire nation to "recognize the importance of Black history in the drama of the American story." (Check out Carter Reads the Newspaper by Deborah Hopkinson, illus. by Don Tate, for more about this.) Below is a just a sampling of the many incredible, recently published "American" stories for children and young adults by black authors and illustrators.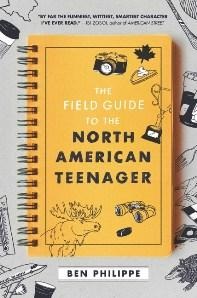 The Field Guide to the North American Teenager by Ben Philippe (Balzer + Bray, $18.99, ages 13-up)
Norris Kaplan is about to start his junior year at a new school in Austin, Texas, where his Haitian/Canadian mother recently got a job. Generally pessimistic and especially sour about moving to "the surface of the sun," Norris is determined to hate everything. Which he does. Until he meets Aarti Puri. "Dark skinned... with... artificially dyed dark red hair," Aarti is artistic, smart and probably not into him. But Norris makes a deal with cheerleader Madison when applying for a job at her family's restaurant: he'll cover shifts when she has practice and she'll help him win Aarti's interest.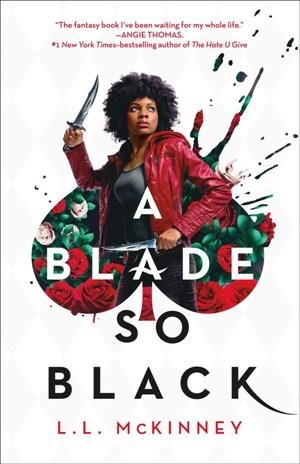 A Blade So Black by L.L. McKinney (Imprint/Macmillan, $18.99, ages 14-up)
Seventeen-year-old Alice enters Wonderland through the Looking Glass, a "midtown Atlanta dive" bar tended by "a mousy girl" who takes "more naps than she [mixes] drinks." Once in Wonderland, Alice takes on the role of Dreamwalker: she finds and destroys Nightmares (physical manifestations of bad dreams that feed off of fear and anger) before they can cross into the human world. Lately, there have been more Nightmares than usual, and Alice learns it is because the Atlanta police shot an innocent black girl. This incident is enough to make Alice, who made "the mistake of being born black," hang up her daggers for good, but before she can officially quit, she must return to the "realm of dreams" one more time to save her mentor.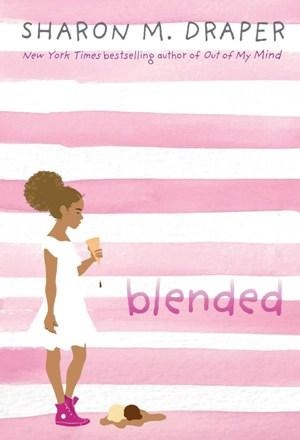 Blended by Sharon M. Draper (Caitlyn Dlouhy/Atheneum, $16.99, ages 8-12)
Isabella is an exceptional pianist, has two best friends, is obsessed with making glitter slime and has loving, supportive parents. Unfortunately, when Isabella was eight, her parents divorced. The adjustment was challenging, and now Izzy is 11, and things have gotten rougher. Her dad, who had been living in California, moved back to Ohio last year and the court has ordered that she spend alternating weeks with each parent. Her parents are fighting more than ever and the tension is unbearable, especially when both make plans to marry their new partners on the same day.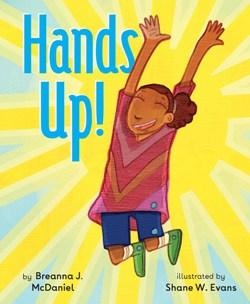 Hands Up! by Breanna J. McDaniel, illus. by Shane W. Evans (Dial, $17.99, ages 4-8)
Author/children's literature scholar Breanna J. McDaniel's picture book debut creates exuberant elation from a phrase too long associated with "anger, sadness, frustration, and fear." Inspired by her niece, McDaniel worries "that this world is not a place where [she] can show her joy, her intelligence and the strength of her will without being seen as a social problem, all because she's black and a girl." Hands Up! is McDaniel's fundamental message that "black kids are just that--kids"--and all children "deserve to thrive."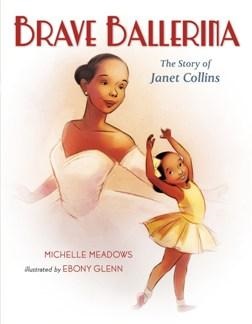 Brave Ballerina: The Story of Janet Collins by Michelle Meadows, illus. by Ebony Glenn (Holt, $17.99, ages 4-8)
In steady, simple verse, Michelle Meadows (Super Bugs) tells the story of Janet Collins, "the first African American prima ballerina with the Metropolitan Opera House." Opening with a beaming, young Janet, the text introduces the reader to the dancer: "This is the girl/ who danced in the breeze." Her family supported her desire to dance and her mother made costumes to pay for lessons. But "this is the time,/ way back in the day,/ when dance schools turned/ black students away." Janet persevered. She found private trainers and, when she was told she could not dance professionally, she danced anyway, learning from trailblazers like Carmelita Maracci, Lester Horton and Katherine Dunham. By the time she was hired by the Metropolitan, she was already a "versatile, award-winning performer."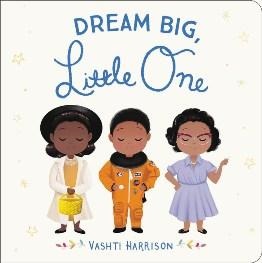 Dream Big, Little One by Vashti Harrison (LB Kids, $8.99, ages 0-3)
"Dream big, little one./ There's so much/ you can do./ Just look at all/ the leaders who/ came before you." Like her Little Leaders: Bold Women in Black History, in Dream Big, Little One Vashti Harrison presents a series of black female role models, all depicted as smiling children, eyes gently closed. Dream Big introduces the not-quite-yet-a-reader to these leaders with one simple, informative sentence. The book begins, "Reach for the stars like Mae, Bessie, and Katherine....": Mae Jemison, on a swirling purple background, standing proudly in her astronaut orange, "went all the way to space"; Bessie Coleman, wearing aviator goggles, a plane flying behind her, "flew her airplane high"; Katherine Johnson, surrounded by math equations, "helped send man to the moon." Josephine Baker, Raven Wilkinson, Nichelle Nichols, Alma Woodsey Thomas... every woman gets a page all her own, dedicated to her achievements and her place in history. --Siân Gaetano, children's and YA editor, Shelf Awareness
Book Reviews
Fiction

Penguin Books, $16, paperback, 272p., 9780143134008
Putnam, $26, hardcover, 320p., 9780735214378
Penguin Books, $16, paperback, 240p., 9780143132189
Open Letter, $15.95, paperback, 270p., 9781940953885
Little, Brown, $27, hardcover, 256p., 9780316480550
Mystery & Thriller
Dutton, $28, hardcover, 400p., 9781101985816
Crown, $26, hardcover, 400p., 9781524763190
Science Fiction & Fantasy

Mira, $26.99, hardcover, 336p., 9780778369042
Romance
Sourcebooks Casablanca, $7.99, mass market paperbound, 384p., 9781492655930
Poetry
Mariner, $15.99, paperback, 96p., 9781328511942
Children's & Young Adult

Greenwillow Books, $17.99, hardcover, 48p., ages 4-8, 9780062791283
Scholastic, $19.99, hardcover, 240p., ages 9-12, 9781338262049
Wednesday Books/Macmillan, $18.99, hardcover, 400p., ages 12-up, 9781250144546