From the Shelf
Climate Fiction
So many dystopic novels concern zombies or robot uprisings that it's easy to forget about the environmental apocalypse developing right now. According to the UN Intergovernmental Panel on Climate Change, we have until only 2030 to make the rapid changes necessary to avoid disastrous levels of warming. I'm increasingly drawn to fiction that reflects my anxieties about climate change and other environmental challenges.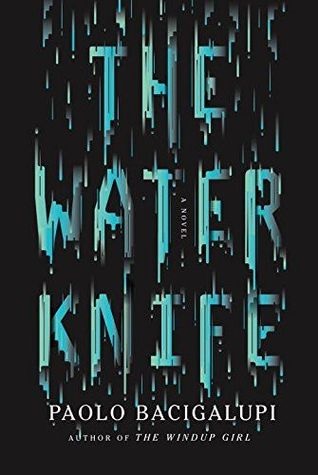 Paolo Bacigalupi puts ecological concerns at the center of his science fiction novels, including his young adult and middle grade novels. His recent novel The Water Knife is set in a near-future American Southwest locked in a desperate struggle over dwindling water resources. Bacigalupi's speculative future is less a parable than a realistic look at where we might be heading. He draws heavily from Marc Reisner's prophetic 1986 opus Cadillac Desert.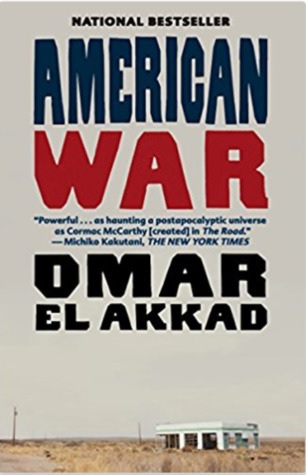 Sam J. Miller's Blackfish City joins a wave of too-believable futures that share key elements: rising sea levels, climate refugees, rule of law eclipsed by ultra-wealthy oligarchs. Violence is never far from the surface, or even war in the case of Omar El Akkad's American War, where climate change lights the fuse for a second American Civil War.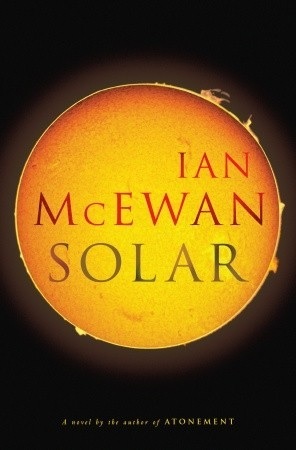 Which is not to say that climate anxiety is confined to speculative fiction. Barbara Kingsolver's Flight Behavior is a meditation on flawed media narratives and the way climate change's costs fall on those least able to bear them. Ian McEwan pierced the heaviness of the topic in his novel Solar through wry comedy. I believe fiction that ignores ecological realities risks irrelevance, not only to me but to a rising generation of readers who will have to live through the consequences of warming. Where climate change once played a role mainly in books set in the far future, writers are starting to realize that the future isn't so far away. --Hank Stephenson, bookseller, Flyleaf Books, Chapel Hill, N.C.

In this Issue...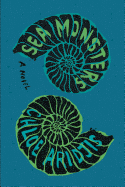 A disenchanted teenager in 1980s Mexico City runs away from home hoping to find Ukrainian dwarfs on a Oaxacan beach in this lovely, surreal novel.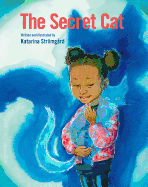 In this lovely, dreamlike Swedish picture book, a small girl who is not allowed to have a pet finds a ghostly cat that opens the door to a magical world.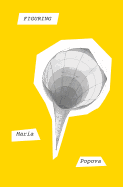 The creator of Brain Pickings surveys science, art, and feminism in this vast and energetic work of nonfiction.
Review by Subjects:
Fiction ⋅ Mystery & Thriller ⋅ Biography & Memoir ⋅ Essays & Criticism ⋅ Children's & Young Adult

From Garden District Book Shop
Upcoming Events
03/01/2020 - 2:00PM
Sunday, March 1st 2-3:30PM When you purchase your book from us you will be entered into a raffle for: Ghost necklace and a Back Bay Books Tote For weeks, Rachel has been noticing the same golden-haired young man sitting at her Brooklyn bus stop, staring off with a melancholy air. When, one day, she finally musters the courage to introduce herself, the chemistry between them is undeniable: Thomas is wise, witty, handsome, mysterious, clearly a kindred spirit. There's...
Lee Durkee: The Last Taxi Driver
03/02/2020 - 6:00PM
Monday, March 2nd 6-7:30PM Written by a former cabbie, The Last Taxi Driver is a darkly comic novel about a middle-aged hackie's daylong descent into madness, heartbreak, and murder. Lou—a lapsed novelist and UFO aficionado—drives 70-hour weeks for a ramshackle taxi company that operates on the outskirts of a north Mississippi college town among the trailer parks and housing projects. With Uber moving into town and his way of life fast vanishing, his girlfriend moving out on him, and his...
Book Candy
The Modern Anger of Shakespeare's Women

The Last Romantics
by Tara Conklin
Tara Conklin's second novel, The Last Romantics, is a full-bodied drama that explores a family's expanding and contracting dynamics as the characters grow to adulthood following a devastating loss. We meet Renee, Caroline, Joe and Fiona, the Skinner siblings of Bexley, Conn., right after their father, Ellis, dies of a heart attack. Their mother, known to everyone, including her children, as Noni, is only 31. Forced to move from the cozy family home--yellow and cheerful, in a safe section of town with a swing set in the backyard--to a dark, shabby, gray house miles away from their old neighborhood, Noni succumbs to the dual pressures of her husband's death and an unsecure financial future, mentally shutting down, and unable to care for herself or her children.
The youngsters find themselves without any real parental input, a difficult and rowdy interval in their lives that they refer to as the Pause. The Pause is a formative, albeit vulnerable, time for the Skinner children. Their roles and responsibilities vis-à-vis each other take root during the months they spend effectively on their own. Renee is the caretaker and substitute mother, presiding over a chaotic and messy house; Caroline is the frightened, unsure one; Joe's the popular baseball star who bravely protects his sisters; and Fiona is an adventurous tomboy and bookworm.
Noni eventually emerges from her grief stronger and braver. She takes back the reins of motherhood from Renee, finds a job and embraces feminism. The lesson of their father's death, she tells her girls, is to never be financially dependent on a man. Renee absorbs this lesson, focused as she is on her medical career. Caroline rejects her mother's version of feminism, marrying and becoming a mother herself at the age of 19. Joe bypasses the lessons in feminism his mother never thought to teach him and goes on to lead a charmed but sadly unsuccessful life as an alcoholic New York banker. Fiona writes a controversial blog about female sexuality and struggles to establish herself as a poet.
The unusual narrative format of The Last Romantics is similar to that of Atonement, Ian McEwan's masterpiece, and is equally successful as deployed here. Fiona is our narrator and her story begins in the year 2079, when she is 102 years old, a famous and reclusive poet who consents to one last public appearance. Seated on stage in an auditorium packed with her fans, Fiona marvels at the enduring power of her iconic work, "The Love Poem," the one that catapulted her to fame and continues to inspire generations. When asked about Luna, the poem's muse, she embarks on a story that takes her back to her childhood and eventually to a revelation about the identity of Luna and how her life intersected with the Skinner family.
We learn that as the decades pass and each sibling takes a different life route, their childhood attachments to each other become strained; all four carry scars from the their father's premature death and the Pause. Joe struggles the most, his inner life drastically at odds with the outward trappings of his short-lived success. Conklin tenderly exposes the internal dissonance at Joe's unraveled core: he has the looks, charm and athletic ability to be popular, and life seems easy for him. But it's his fragile emotional life that trips him up. From childhood, he struggled with his responsibilities as the man of the house, never fully developing a sense of self. When Joe falls in love, things start looking up, but unfortunately not for long. His life is a fragile house of cards, one his sisters strive mightily to save from destruction despite Joe's refusal of aid. The siblings' propensity to keep secrets from each other--a habit they picked up during the Pause--doesn't help them.
With this latest offering, Conklin (The House Girl) has proven once again that she is an expert storyteller. The Last Romantics contains all the essential elements of a compelling Greek tragedy, one that also provides a mercifully cathartic release for its emotionally spent main characters and, ultimately, for the reader. The Skinners realize what is truly important to them only when it is lost forever. The lessons they learn, albeit too late, are the inspiration behind Fiona's "The Love Poem" and form the backbone of Conklin's artful exploration of the dynamism behind sibling relationships. The skillful three-dimensional rendering of Joe and his sisters welcomes the reader into the inner sanctum of their preoccupations and rivalries. Intensely moving, The Last Romantics is a thoughtful family drama with exceptional characters at its heart. --Shahina Piyarali
Morrow, $26.99, hardcover, 368p., 9780062358202
---
Tara Conklin: Exploring Complex Sibling Dynamics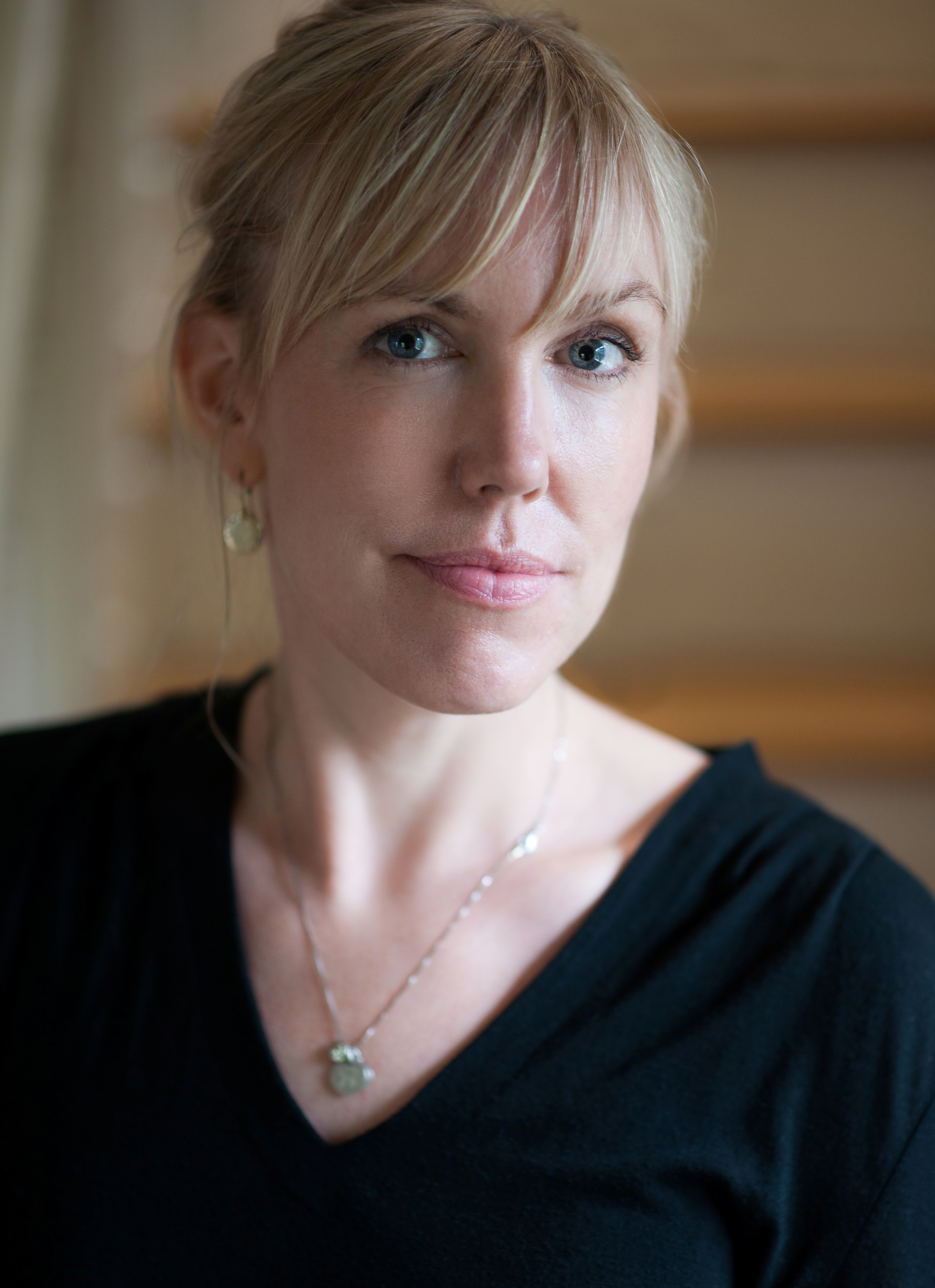 photo: Mary Grace Long
Tara Conklin has worked as a litigator in the New York and London offices of a major corporate law firm but now devotes her time to writing fiction. She earned a BA in history from Yale University, a JD from New York University School of Law, and a Master's in Law and Diplomacy from the Fletcher School at Tufts University. She is the author of the debut The House Girl and The Last Romantics, which will be available on February 5, 2019, from William Morrow. Conklin lives with her family in Seattle, Wash.
What was the inspiration for The Last Romantics?
The original inspiration for this book came from a family tragedy that happened many years ago. As details emerged over the weeks and months following the event, I found myself asking so many questions about why and how the tragedy had unfolded. These questions--about all the big things like family, loss, success and love--lodged themselves in the back of my brain. It took about 10 years before I sat down to explore these issues with the fictional Skinner family. By that point in time, I also wanted to investigate some of my own concerns about women, care-giving, marriage, children and career, and the three Skinner sisters were a perfect vehicle. But the core happening at the center of the book is true to the real event.
The story is told from the future and narrated by the 102-year-old poet Fiona Skinner. Why did you select this narrative format?
I wanted to write a story that spanned the characters' lifetimes, but I also wanted to examine my generation--the choices that I've made and my friends have made about family. These seemed like two conflicting narratives goals. I needed a certain degree of distance and omniscience to make the family epic work, but this felt inappropriate for a modern-day story. I wrote three full complete drafts of this novel using different points of view and techniques. It was only after the second full manuscript that I had an aha moment: What if Fiona is talking to us from the future? With that perspective, I could have my omniscience and my contemporary relevance. Plus, I had never read a story told in this way. Dystopian or science fiction narratives tend to be about the future world, but my future sections serve primarily as frames for the larger, contemporary story.
I'm really happy with the way it turned out. There's a certain nostalgia in the narrative that now feels natural. And it drives home one of the big themes of the book, which is that these everyday choices we make about who and how to love are what matters. This is what, when we're 100 years old and looking back on life, we'll talk about. This is what we'll remember.
What is it about the relationship between siblings that interests you as a writer?
As one of three sisters and the mother of three, I find sibling relationships fascinating. For some, siblings are the most supportive people in their lives; for others, a sibling is a stranger or even an adversary. Either way, sibling relationships are (for the most part) hugely significant in a person's life, but I think are examined far less in fiction than parent-child, romantic or even friend relationships. I also find it so interesting that the same family experience can be felt and remembered so differently among siblings. I see this among my own sisters: my youngest sister remembers arguments that we had years ago as important in our relationship, but I simply don't recall them at all.
Watching the process of my children growing into themselves, marking their differences, bouncing off each other, is constantly thought-provoking and entertaining. I tried to bring to the novel some of that wonder about how people develop into themselves.
Fiona talks about "the failures of love" as she embarks on her story. Is The Last Romantics a love story?
I think it is a love story. Years ago, I read a quote from Cheryl Strayed in which she called her mother "the love of her life." That really moved me. The phrase "love of your life" is generally used to describe a romantic love, a partner, but I think just as often the most enduring, most influential love relationships involve family.
The siblings--three sisters and a brother--process grief very differently. What role is grief meant to play in Joe's life choices?
I think Joe (and his sisters, too) are burdened with a lot of unprocessed grief over the death of their father when they were so young. All four of them were forced to focus on survival in those first years, and so they never had a chance to mourn, to be comforted, to come to terms with their father's absence. For Joe, this is compounded by the pressure imposed upon him as the only boy. He feels the need to be strong and protective, to not show emotion, to be tough and athletic, to step into this conventional role of "man" rather than just be himself. His sisters have more opportunity to express emotion, but Joe locks it all up.
Their mother, Noni, instills feminist ideals in her daughters, to varying degrees of success. Why didn't she do the same with her son?
This is a question that I've thought about a lot regarding my generation. As a mother of one daughter and two sons, I am very conscious of teaching feminist principles (which are really just about equality) to all of my kids. Noni doesn't think Joe needs to know about feminism because he won't be affected by gender discrimination. But, of course, he does need to know about it, and we see the kinds of problems that arise for Joe because he's pretty oblivious to gender-related issues. I think that for my generation, "feminism" was seen as a woman's concern and a woman's problem. We were educated in what was right, what we should expect and what to fight for while boys and men were basically left out of the discussion.
I think that's changing now, but Harvey Weinstein, the Kavanaugh hearing and the #metoo movement show how insidious these problems truly are. Men of my generation (and older) know what to say, they know the buzzwords, they might wear the right T-shirt or donate money to the right cause, but I don't think they truly get it. And I don't mean to suggest that every man is a potential Weinstein. But men need to be educated about these issues and then proactively engage with them and fight for them alongside their wives, sisters, daughters, mothers. Gender equality is ultimately about fairness and allowing every individual to achieve their full potential--everyone should be working toward those goals. --Shahina Piyarali
---
Shelf vetted, publisher supported.

Book Reviews
Fiction

Catapult, $23, hardcover, 224p., 9781936787869
Random House, $25, hardcover, 192p., 9781984817372
Dial Press, $27, hardcover, 448p., 9781524799014
New York Review Books, $15.95, paperback, 176p., 9781681373386
Little, Brown, $28, hardcover, 384p., 9780316524087
Mystery & Thriller
Seventh Street Books, $15.95, paperback, 272p., 9781633884885
Fourth Estate/HarperCollins, $25.99, hardcover, 256p., 9780008308605
Crown, $27, hardcover, 288p., 9781524761011
Biography & Memoir
Pegasus Books, $27.95, hardcover, 272p., 9781643130125
Essays & Criticism

Pantheon, $30, hardcover, 592p., 9781524748135
Children's & Young Adult

Eerdman's, $17, hardcover, 32p., ages 4-8, 9780802855114
Roaring Brook Press, $18.99, hardcover, 48p., 9781250155337
Peachtree, $17.95, hardcover, 36p., ages 6-10, 9781561459346