From the Shelf
Love of All Kinds
Valentine's Day is--of course--a great day to celebrate romantic love. But there are so many other ways to love! In honor of Valentine's Day, here are some books for children and teens celebrating love of different kinds: of family, of friends, of art, of home.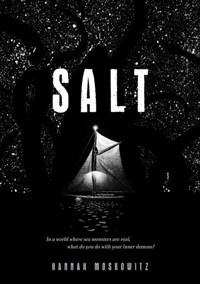 Salt by Hannah Moskowitz (Chronicle, $17.99, ages 12-up)
While monsters pull readers into Salt, it's the siblings and their interpersonal relationships that are the true shining stars of this work. Pick it up for the sea creatures and adventure; fall in love with the exasperating, endearing characters.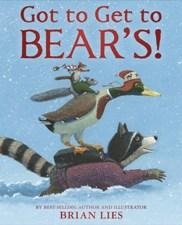 Got to Get to Bear's by Brian Lies (Houghton Mifflin Harcourt, $17.99, ages 4-7)
Brian Lies illustrates his wintertime adventure in meticulous detail. The characters all have their own distinct personalities even as they share a common goal: getting Izzy to Bear's house. Friendship, teamwork and an overall commitment to helpfulness give this beautifully realized picture book its warmhearted appeal.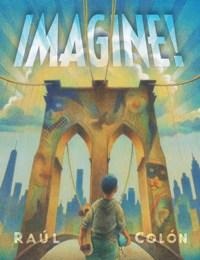 Imagine! by Raúl Colón (Paula Wiseman/S&S, $17.99, ages 4-8)
Imagine! gives voice and makes visual the experience of finding wonder and community in art. Colón gives background of his own loving experience with museums, artists and artworks, adding layers for exploration for anyone who cares, or dares, to imagine more.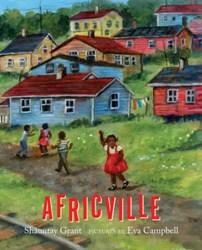 Africville by Shauntay Grant, illus. by Eva Campbell (Groundwood Books, $18.95, ages 4-7)
Evocative art, deftly rendered in oil and pastel on canvas, brings to life the heartfelt blending of past and present that coexists in this loving tribute to the Africville community. Though Africville is gone, young readers may find comfort in the book's final words: "memories turn to dreams, and dreams turn to hope, and hope never ends."

In this Issue...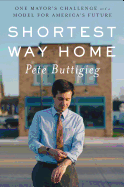 The young, dynamic, gay mayor of South Bend, Ind.--who recently announced his campaign for president--chronicles his own story alongside that of his city's gradual revitalization.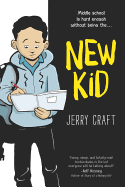 Although Jordan wants to go to art school, his parents send him to seventh grade at an elite private school instead in Jerry Craft's middle-grade graphic novel.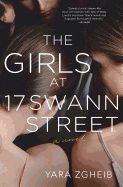 In this engrossing first novel, a former ballerina battles anorexia.
Review by Subjects:
Fiction ⋅ Mystery & Thriller ⋅ Food & Wine ⋅ Political Science ⋅ Social Science ⋅ Performing Arts ⋅ Children's & Young Adult

From Garden District Book Shop
Upcoming Events
Sarah M. Broom in Conversation with Maurice Carlos Ruffin: The Yellow House
08/28/2019 - 6:00PM
Wednesday, August 28th 6-7:30PM In 1961, Sarah M. Broom's mother Ivory Mae bought a shotgun house in the then-promising neighborhood of New Orleans East and built her world inside of it. It was the height of the Space Race and the neighborhood was home to a major NASA plant―the postwar optimism seemed assured. Widowed, Ivory Mae remarried Sarah's father Simon Broom; their combined family would eventually number twelve children. But after Simon died, six months after Sarah's birth, the Yellow...
Timothy Faust in Conversation with Nathan J. Robinson: Health Justice Now: Single Payer and What Comes Next
08/30/2019 - 6:00PM
Friday, August 30th 6-7:30PM Single payer is the tool—health justice is the goal! Single payer healthcare is not complicated: the government pays for all care for all people. It's cheaper than our current model, and most Americans (and their doctors) already want it. So what's the deal with our current healthcare system, and why don't we have something better? In Health Justice Now, Timothy Faust explains what single payer is, why we don't yet have it, and how it can be won. He...
Book Candy
Valentine's Day Treats

The Silent Patient
by Alex Michaelides
Alex Michaelides's The Silent Patient lures readers in with a tantalizing premise: a woman has murdered her husband in cold blood, and then refuses to say why. The intricately plotted story, inspired by Greek mythology, is akin to a siren song, enticing, but with an ominous undertone and hints of deception.
But first, the facts:
"Alicia Berenson was thirty-three years old when she killed her husband. They had been married for seven years. They were both artists--Alicia was a painter, and Gabriel was a well-known fashion photographer."
Shortly before midnight one evening six years earlier, police arrived at the Berensons' home to find Alicia blood-splattered, with a gun on the floor and Gabriel tied to a chair. And most of his face missing, from multiple bullet wounds. Alicia's fingerprints were the only ones on the gun. Alicia had deep knife cuts on her wrists and had lost a significant amount of blood, but she survived and hasn't spoken a word since the night of the murder.
Now forensic psychotherapist Theo Faber wants to change that. He lands a position at the Grove, the secure psychiatric facility in North London where Alicia was admitted after her murder trial, and volunteers to treat her. He believes he can break through to her and get her to speak--and that clues to unlocking her secrets lie within her self-portrait, a painting titled Alcestis.
In the painting, Alicia depicts herself "in the days after the murder, standing before an easel and a canvas, holding a paintbrush. She is naked.... [B]lue veins visible beneath translucent skin, fresh scars on both her wrists.... [The paintbrush]'s dripping red paint--or is it blood?"
Theo knows there's a reason Alicia named her painting after the Greek myth about a woman who offers to die in place of her husband, but how does it pertain to Alicia's situation, when she's alive and her husband is the one who died? Why did she kill Gabriel when, according to her old diary entries that appear throughout the novel, he was the love of her life?
Against his colleagues' advice, Theo pushes to reduce the dosage of Alicia's medication to increase her lucidity. He gives her painting materials, thinking perhaps she can communicate through art, if not words. The results are not what he expects.
Michaelides's knowledge of Greek mythology and past experience working in a psychiatric unit allow him to write with confidence, in his debut novel, about the story of Alcestis and the delicate nature of treating patients. The doctors, the staff, the other patients in the facility--they all have a ring of truth, just flawed and wary and unpredictable enough to seem like real inhabitants of such an environment. There are nuggets of psychological insight throughout, such as Theo's theory on the memories of babies: "[B]abyhood is not a time of bliss; it's one of terror. As babies we are trapped in a strange, alien world, unable to see properly, constantly surprised at our bodies, alarmed by hunger and wind and bowel movements, overwhelmed by our feelings. We are quite literally under attack." It's a wonder everyone doesn't end up in psychiatric care.
Alicia is decidedly a cipher and yet alluring. She has Theo's full attention, and ours. During the therapy sessions, Michaelides puts readers right there in the room, on the edge of their seats and leaning in, waiting to see whether or not this beautiful enigma reveals all. But Alicia is mercurial and rebellious, even in silence. She can express rage and scorn via her eyes, fingers, her whole body. She speaks volumes without saying anything.
Michaelides keeps the plot humming along, with impactful sentences and short chapters that straightjacket readers into flipping those pages. Even as Alicia's case becomes more perplexing, it's always clear Michaelides knows exactly what he's doing as he leads us toward revelations that will be worth the wait. No surprise, then, that new Macmillan imprint Celadon chose this thriller to be its launch title, and movie rights have been sold. The Silent Patient isn't quiet at all. It loudly announces that Alex Michaelides is a new talent in the field of psychological thrillers. --Elyse Dinh-McCrillis
Celadon Books, $26.99, hardcover, 336p., 9781250301697
---
Alex Michaelides: Seeing the Unexpected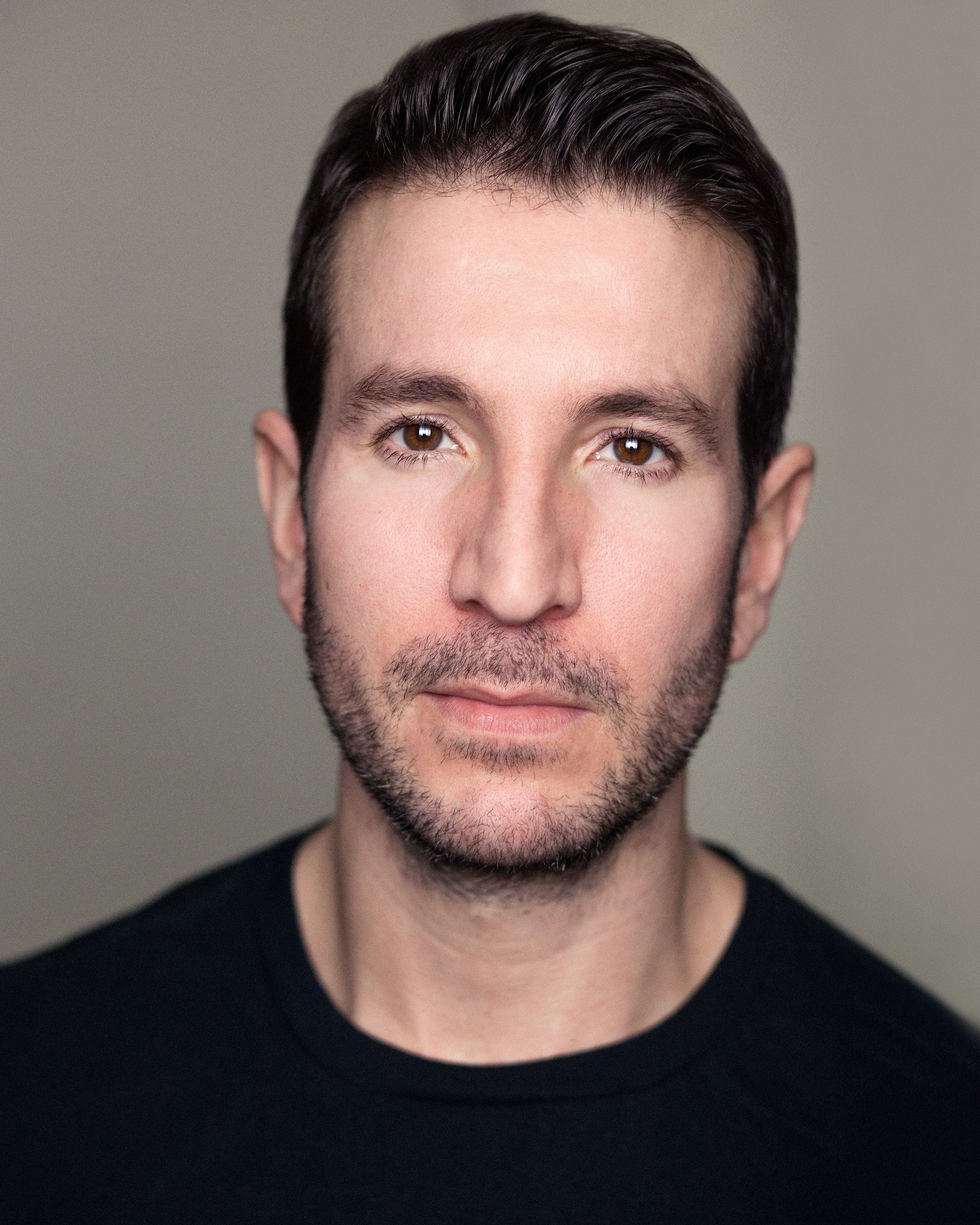 photo: Wolf Marloh
Alex Michaelides's youth, spent on Cyprus, was steeped in Greek mythology. He studied English literature and psychotherapy, worked in a secure psychiatric unit and became a screenwriter. He combined his experiences and knowledge to write the cinematic thriller The Silent Patient. It's the inaugural title from Macmillan's Celadon Books.
How does it feel to be the launch title for a new imprint with your debut novel?
It's really exciting. It's a lot to take in. My lifelong dream was just to have a book published, something I never really believed was possible. So to have Celadon choose The Silent Patient as the launch title is incredible.
What specifically about the myth of Alcestis captivates you?
The myth of Alcestis--her self-sacrifice, return from death and subsequent silence--has fascinated me since childhood. I'm not entirely sure why. It has something to do with her refusal to explain and the denial of conclusion, meaning the story doesn't really end but continues to play out in your imagination. Which is what happened to me. I experimented with the story in various incarnations--when I was a student, I tried updating it as a play, and then as a short film and then let it sit for another 15 years in my unconscious before I started wrestling with it again in The Silent Patient.
The actress Uma Thurman suggested Alicia be a painter. Did you have to study art to write the painting scenes convincingly?
I worked with Uma on a movie I co-wrote [The Con Is On], and I was writing The Silent Patient at the same time. I spoke to her about it on set and she gave me some great feedback. She's always looking for a way to elevate a pedestrian scene, seeking what she describes as the iconic image. Obviously, she knows a thing or two about being iconic.
Anyway, she suggested Alicia have a visually interesting profession, like being a painter. This struck a chord with me immediately, as the heroine of one my favorite novels, Cat's Eye, is a painter. [Margaret] Atwood's writing about the paintings and the interplay with Elaine's unconscious and memory is my favorite writing of hers. Interestingly, it was only when I made Alicia a painter that the character came alive in my mind. I used to paint a lot when I was younger and I've been around artists, so I just used my imagination.
You've said working in a secure psychiatric facility changed your life. How so? What surprised you most about the experience?
I was studying psychotherapy and started working at a secure unit for teenagers. It ended up becoming a big part of my life. It was an incredibly formative experience, in that it took me out of my head and got me relating to other people. That's a roundabout way of saying it helped me grow up and stop being so selfish. Some of the kids who were there had truly hard, unfair starts in life, but what amazed me was how they would always respond if given the right kind of care in the right kind of environment. I didn't know I was going to write the novel when I worked there, but years later when I thought about a good setting for the kind of story I wanted to write, I thought of a secure unit. It's an entirely made-up place in The Silent Patient, but the inspiration was there.
Part of your novel is about looking at situations from different angles to see something unexpected. While writing it, did anything--related to process or plot--reveal itself as being different from your preconceived ideas?
To be honest, the answer is no. I feel--and I could well be wrong--that for this kind of novel, which is essentially a detective story, the architecture is paramount. The really hard work is the planning and re-planning of the story, so some of the authorial conjuring tricks you want to pull off are so carefully planned that it leaves little room for improvisation or surprises for me as a writer. Where I did allow myself free rein was the dialogue, and watching the characters come alive and talk to each other without me dictating it was a fun and surprising experience.
You're also a screenwriter. What made you decide this story had to be in novel form?
I felt I had a book in me. I had always wanted to be a novelist as a child and wrote a novel and a half before I was 18. I got discouraged, I think, and was also attracted by my love of movies. But to be honest, writing The Silent Patient alone in a cafe or in my apartment was the happiest I've felt as a writer. Just working on a sentence, moving words around, finding the right word--all that makes me very happy. I've really enjoyed going into people's heads in a way you can't in film, or at least not in the same way.
The novel has already been optioned for film. How involved will you be with the screen adaptation? What are your expectations or hopes for it?
I have been hired to write the script, which should be a fascinating experience. I have no problem with taking the whole thing apart and then putting it back together again for a different medium. It's certainly going to have its challenges and will probably be a very different animal from the book. It will be a good lesson in letting go! --Elyse Dinh-McCrillis
---
Shelf vetted, publisher supported.

Book Reviews
Fiction

St. Martin's Press, $27.99, hardcover, 384p., 9781250202444
Park Row, $16.99, paperback, 384p., 9780778330271
Knopf, $27.95, hardcover, 400p., 9780525520610
Houghton Mifflin Harcourt, $25, hardcover, 304p., 9780544808256
Simon & Schuster, $26, hardcover, 272p., 9781501190292
Mystery & Thriller
Berkley, $16, paperback, 352p., 9780440000433
Food & Wine
America's Test Kitchen, $35, hardcover, 408p., 9781945256714
Political Science

Liveright, $27.95, hardcover, 352p., 9781631494369
Social Science
Oxford University Press, $24.95, hardcover, 336p., 9780190876340
Performing Arts
Pantheon, $22, hardcover, 128p., 9781524747572
Children's & Young Adult

HarperCollins, $21.99, hardcover, 256p., ages 8-12, 9780062691200
Disney-Hyperion, $16.99, hardcover, 448p., ages 8-12, 9781484778180

The Last Widow
(Will Trent #9)
by Karin Slaughter
isbn:

9780062858085


William Morrow
August 20, 2019



an exclusive interview with bestselling author Karin Slaughter

When you finished writing THE KEPT WOMAN, you actually had the idea for THE LAST WIDOW—but you didn't start writing it until a couple of years later. Why the hesitation?
"I had to give myself time to think about it. I wrote two books in between, and it was just my way of kind of wrapping my head around the subject matter. It took quite a bit of research to write this novel. I'm not one of these 'ripped from the headlines' kind of writers, so it was really difficult for me to decide whether or not this was the book to write because I thought, you know, this stuff is becoming very topical. Keep in mind I wrote it basically a year ago. I finally just decided, well, that's not something I can think about. I just need to write the book that I want to write."

ALSO FEATURED ON THE
the big THRILL…
| | | | | |
| --- | --- | --- | --- | --- |
| | | | | |
THE LAKE OF LEARNING by STEVE BERRY and M.J. ROSE: There's always a bit of magic at play when two genre superstars come together. But in the case of international bestselling authors Steve Berry and M. J. Rose, the magic comes not always as a storytelling tool, but in the collaboration itself. Find out more here.
MIAMI MIDNIGHT by ALEX SEGURA: Since its debut in 2013 with Silent City, Alex Segura's Pete Fernandez series has become one of modern noir's most buzzed-about properties. The fifth—and final—entry, MIAMI MIDNIGHT is due out this month. Read more at The Big Thrill.
TRUE BELIEVER by JACK CARR: TRUE BELIEVER, the follow-up novel to Jack Carr's award-nominated debut, Terminal List, begins with the protagonist, James Reece, at his lowest—he's lost his family, his health, his county. Everything. How does he carry on? Find out more here.
PRIDE, PREJUDICE AND POISON by ELIZABETH BLAKE: Elizabeth Blake launches the reader straight into an encounter with a group of strong-minded characters that make up the local branch of the Jane Austen society—and that's where things get a bit chaotic. Visit The Big Thrill for more.
OLD BONES by DOUGLAS PRESTON and LINCOLN CHILD: In a curious mix, OLD BONES, the new novel from bestselling writing partners Preston and Child, combines the excitement of a treasure hunt adventure with the mystery, and almost police procedural, of a mind-boggling FBI case. Read more here.