From the Shelf
Women and Wildness: Forging New Paths in Alaska
Among explorers, hunters and fishermen, Alaska was long known perceived as a man's world. Women have often had to fight for the chance to love this harsh, beautiful land and prove they can handle its challenges.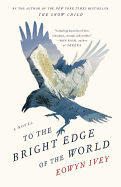 Sophie Forrester, military wife and aspiring photographer, is initially denied her chance to see Alaska when her husband is assigned to explore the Yukon Territory in 1885. But she faces her own challenges at the barracks in Vancouver, and (mild spoiler) does eventually get to see Alaska. Eowyn Ivey tells Sophie's story in her stunning second novel, To the Bright Edge of the World (Back Bay Books, $16.99).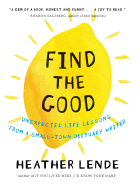 For memoirist and obituary writer Heather Lende, Alaska is home: she's spent decades living and working there. Her three books (If You Lived Here, I'd Know Your Name; Take Good Care of the Garden and the Dogs; Find the Good (Algonquin, $16.95) offer a welcome balance to Alaska's lonely wildness: the warm, colorful community of fellow residents that is necessary for survival.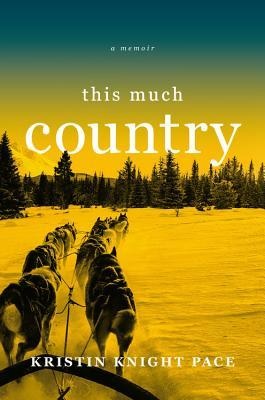 Kristin Knight Pace ended up in Alaska almost by accident, as a heartbroken divorcee. But her initial five-month stint turned into a decade, and now she runs a dog kennel with her husband. She chronicles the wonder, challenges and the grit required to complete two storied 1,000-mile dog races (the Iditarod and the Yukon Quest) in This Much Country (Grand Central Publishing, $27).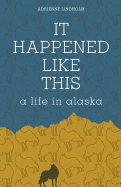 Adrienne Lindholm was unprepared for the rigors of backcountry life when she moved to Alaska after college. Nearly two decades later, she's carved out a home for herself and wrestled with fundamental questions about identity and motherhood. Her luminous memoir, It Happened Like This (Mountaineers Books, $16.95), chronicles her journeys out and back in, exploring her efforts to live and thrive in a gorgeous, demanding inner and outer landscape. --Katie Noah Gibson, blogger at Cakes, Tea and Dreams

In this Issue...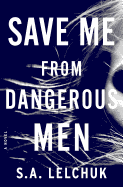 A protector of abused women must also prevent a new technological invention from being used worldwide for evil.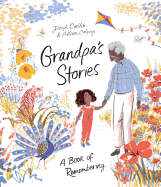 In the lyrical picture book Grandpa's Stories, a young girl finds solace in her cherished memories after the loss of her beloved grandfather.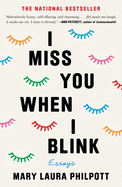 Mary Laura Philpott's hilarious and comforting essay collection will reassure women questioning their abilities and choices.
Review by Subjects:
Fiction ⋅ Mystery & Thriller ⋅ Science Fiction & Fantasy ⋅ Biography & Memoir ⋅ Political Science ⋅ Essays & Criticism ⋅ Children's & Young Adult

From Garden District Book Shop
Upcoming Events
Sarah M. Broom in Conversation with Maurice Carlos Ruffin: The Yellow House
08/28/2019 - 6:00PM
Wednesday, August 28th 6-7:30PM In 1961, Sarah M. Broom's mother Ivory Mae bought a shotgun house in the then-promising neighborhood of New Orleans East and built her world inside of it. It was the height of the Space Race and the neighborhood was home to a major NASA plant―the postwar optimism seemed assured. Widowed, Ivory Mae remarried Sarah's father Simon Broom; their combined family would eventually number twelve children. But after Simon died, six months after Sarah's birth, the Yellow...
Timothy Faust in Conversation with Nathan J. Robinson: Health Justice Now: Single Payer and What Comes Next
08/30/2019 - 6:00PM
Friday, August 30th 6-7:30PM Single payer is the tool—health justice is the goal! Single payer healthcare is not complicated: the government pays for all care for all people. It's cheaper than our current model, and most Americans (and their doctors) already want it. So what's the deal with our current healthcare system, and why don't we have something better? In Health Justice Now, Timothy Faust explains what single payer is, why we don't yet have it, and how it can be won. He...
Book Candy
Books That Would Make Great Video Games

Great Reads
Rediscover: Vonda N. McIntyre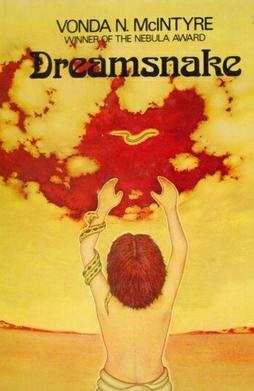 Science-fiction author Vonda N. McIntyre died on April 1 at age 70. She wrote novels, short stories and media tie-in books, especially for Star Trek, edited a groundbreaking anthology of feminist SF (Aurora: Beyond Equality), and founded the Clarion West Writing Workshop. She won the Hugo, Nebula and Locus awards for her 1979 novel Dreamsnake, and another Nebula for her 1997 novel The Moon and the Sun. McIntyre was the third woman to win a Hugo. She also founded Book View Café, an online publishing collective for member authors to sell their e-books.

Dreamsnake (1978), based on McIntyre's 1973 novella Of Mist, and Grass, and Sand, takes place in a post-apocalyptic world in which biotechnology has advanced far beyond the present day, and follows a tribal healer who relies on a small "dreamsnake" that produces hallucinogenic effects. The Moon and the Sun takes place in the court of King Louis XIV, where a mermaid-like sea creature is held captive. It was adapted into a film starring Pierce Brosnan in 2015.

The Writer's Life
Chris Rush: Memory, Childhood and Mad Love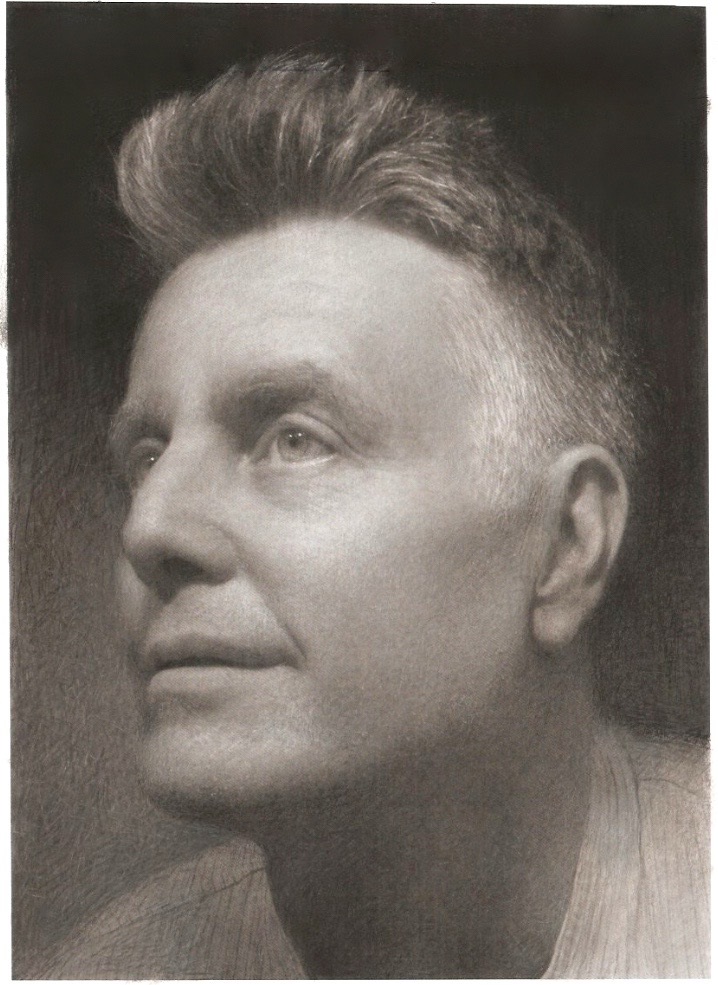 Chris Rush is an artist and designer, and author of The Light Years (Farrar, Straus and Giroux, $27; reviewed below), a candid and funny memoir of a remarkable childhood. At 13, Rush left behind his family in New Jersey to join his older sister in the Southwest. There, he dealt drugs, did drugs, explored the wilderness and became part of the counterculture, in spite of his tender age.
Why did you decide to write a memoir about this period of your life now?
I did not, over the course of my life, think very much about the events that are described in the book. I found art, I found love, I found a life. In my 40s, I started to travel, and I kept a travel journal. The further I got from home, the more I could remember it. I started to put things in my journal that amazed me, that I hadn't thought about in years. On a long train ride through central India with a friend, I started to tell him these stories. The more I talked, the bigger his eyes got. He said to me, "Chris, your life is so strange! Keep writing."
I decided to try to write these stories into some cogent fashion. When I began, I thought it was going to be a rowdy road trip of a book. As time went on, it got deeper and deeper--and weirder and weirder--and more intense. I worked for 10 years on the book, and I knew I had something I'd never read before.
You describe the details and feelings of being a child perfectly. How did you remember so much?
For the first two or three years, the only thing I did was write down everything I could remember. And I realized that I remembered far more than I had ever called upon, that memory is very holographic, and once you walk in one door, there's another door up ahead. I just kept walking through all these rooms and memories and reliving them.
After I had written down everything I could remember, I tested my recollections against my brothers, sisters and mother. They all gave me extensive interviews, particularly my mother. She is a very healthy 92-year-old woman who remembers everything perfectly; it's uncanny. The Light Years would not be the book it is without those interviews. We all agreed this was a crazy and wonderful time that will never happen again.
Throughout the process, I wanted to see if I could find the child's mind and the child's voice. It was the only way to make sense out of what we did and who we were. I crawled deep, deep down into my mind to recall what I was thinking and feeling. I tried to touch on the mad joy of childhood. It was a wonderful, wonderful experience.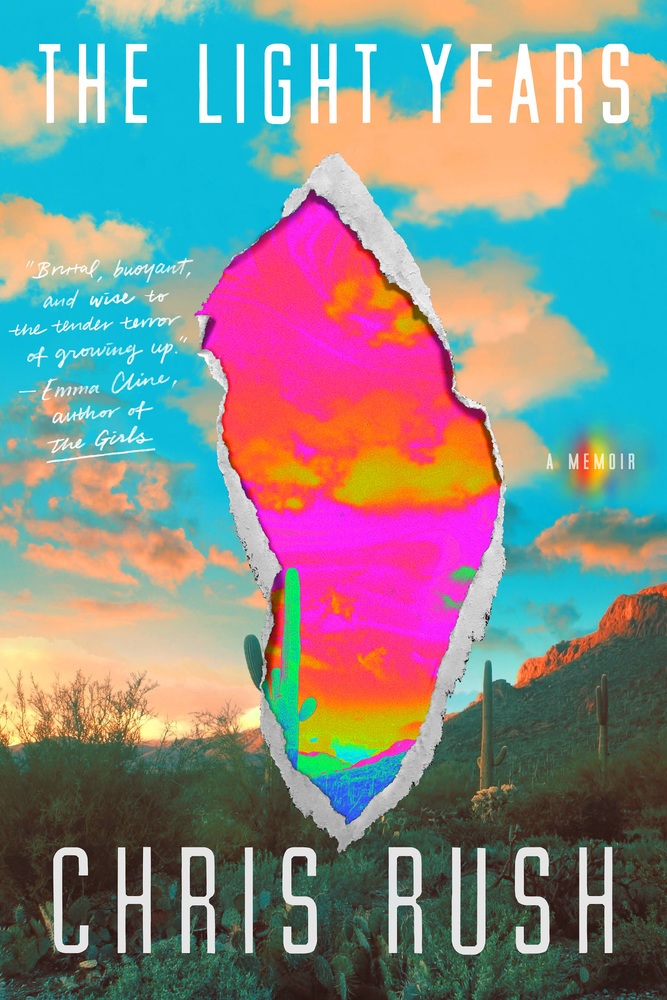 As an adult looking back, do you resent your mother for not protecting you?
The main discovery of the book for me was to understand that my mother probably loved my father more than she loved her children. As a child, I was the audience. My parents had an epic and dangerous love affair, full of jealousy and betrayal and endless arguments. As I've gotten older, I've realized, who hasn't dreamt of dangerous love? And though I did suffer in some ways, I have immense respect for love and romance.
My parents are that peculiar Great Depression-World War II generation who could never speak about love or pain. So I still have to use a great deal of deduction to understand their mad love, but I am a believer in mad love. I've made peace with whatever kind of confusion and neglect I experienced as a child. As I said to my mom, because she wept after reading the book, "You couldn't have saved me. I had to save myself." My mother is my oldest friend; I've known her for over 60 years. We have a long and complicated relationship, and this book is just a part of it. Yes, my mother was less than perfect, but she was at least fierce. I can look back on it and say, "My mother risked all for love," and that's kind of great.
Baking pies was a part of your recovery. Do you still bake pies?
I do! There is nothing like an apple pie in the fall. I've tried every weird version of what a pie should be, but when you get down to it, a golden apple pie coming out of the oven is the reason we live. When I started making pies at the end of the memoir, that was the beginning of finding my next life. It's when the joy came back. And there's nothing better than sharing a piece of pie! --Suzan L. Jackson, freelance writer and author of Book By Book blog
Book Reviews
Fiction
Scribner, $25, hardcover, 160p., 9781982109110
Doubleday, $24.95, hardcover, 256p., 9780385544030
Hub City Press, $16, paperback, 232p., 9781938235504
Mystery & Thriller

Flatiron, $27.99, hardcover, 336p., 9781250170248
Putnam, $27, hardcover, 320p., 9780525535539
Science Fiction & Fantasy
Titan Books, $14.95, paperback, 304p., 9781789090017
Biography & Memoir
Park Row, $24.99, hardcover, 336p., 9780778307785
Farrar, Straus and Giroux, $27, hardcover, 384p., 9780374294410
Political Science
House of Anansi Press, $14.95, paperback, 152p., 9781487005252
Essays & Criticism

Atria, $26, hardcover, 288p., 9781982102807
Children's & Young Adult

Abrams, $16.99, hardcover, 32p., ages 4-8, 9781419734984
Groundwood/House of Anansi, $19.95, hardcover, 160p., ages 10-14, 9781554989720

The Last Widow
(Will Trent #9)
by Karin Slaughter
isbn:

9780062858085


William Morrow
August 20, 2019



an exclusive interview with bestselling author Karin Slaughter

When you finished writing THE KEPT WOMAN, you actually had the idea for THE LAST WIDOW—but you didn't start writing it until a couple of years later. Why the hesitation?
"I had to give myself time to think about it. I wrote two books in between, and it was just my way of kind of wrapping my head around the subject matter. It took quite a bit of research to write this novel. I'm not one of these 'ripped from the headlines' kind of writers, so it was really difficult for me to decide whether or not this was the book to write because I thought, you know, this stuff is becoming very topical. Keep in mind I wrote it basically a year ago. I finally just decided, well, that's not something I can think about. I just need to write the book that I want to write."

ALSO FEATURED ON THE
the big THRILL…
| | | | | |
| --- | --- | --- | --- | --- |
| | | | | |
THE LAKE OF LEARNING by STEVE BERRY and M.J. ROSE: There's always a bit of magic at play when two genre superstars come together. But in the case of international bestselling authors Steve Berry and M. J. Rose, the magic comes not always as a storytelling tool, but in the collaboration itself. Find out more here.
MIAMI MIDNIGHT by ALEX SEGURA: Since its debut in 2013 with Silent City, Alex Segura's Pete Fernandez series has become one of modern noir's most buzzed-about properties. The fifth—and final—entry, MIAMI MIDNIGHT is due out this month. Read more at The Big Thrill.
TRUE BELIEVER by JACK CARR: TRUE BELIEVER, the follow-up novel to Jack Carr's award-nominated debut, Terminal List, begins with the protagonist, James Reece, at his lowest—he's lost his family, his health, his county. Everything. How does he carry on? Find out more here.
PRIDE, PREJUDICE AND POISON by ELIZABETH BLAKE: Elizabeth Blake launches the reader straight into an encounter with a group of strong-minded characters that make up the local branch of the Jane Austen society—and that's where things get a bit chaotic. Visit The Big Thrill for more.
OLD BONES by DOUGLAS PRESTON and LINCOLN CHILD: In a curious mix, OLD BONES, the new novel from bestselling writing partners Preston and Child, combines the excitement of a treasure hunt adventure with the mystery, and almost police procedural, of a mind-boggling FBI case. Read more here.