From the Shelf
Pop (Science) Star Mary Roach
Bonk. Gulp. Stiff. Popular science writer Mary Roach's body of work--often quite literally corporeal--boasts many titles that might seem rather primal. Primal they may be, but in Roach's books, they become complex, delightful and surprising. These standouts perfectly capture Roach's singular style.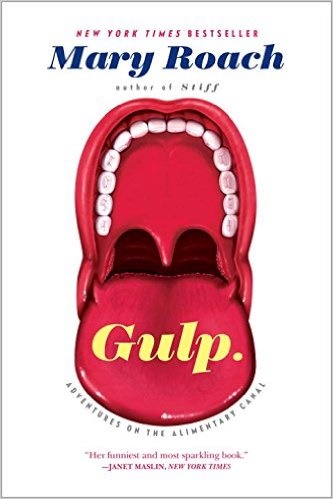 Gulp: Adventures on the Alimentary Canal (W.W. Norton, $15.95) is a particularly fine place to start with Roach's work. She explores the human digestive system from nose to tail, in fabulous detail. Her journey to understand its mechanics leads her to visit pet food researchers, some very frank prisoners and Elvis Presley's doctor, among many others.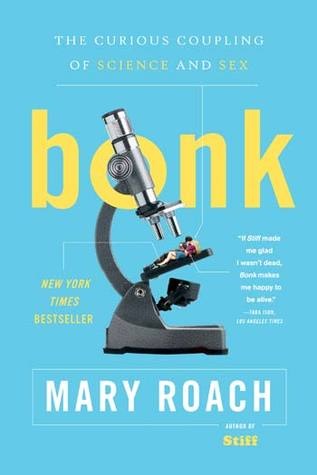 In Bonk: The Curious Coupling of Science and Sex (W.W. Norton, $15.95), Roach vividly details the study of sex. Fans of her viral TED talk on the female orgasm will find much to love, as will anyone wondering what happens between Roach and her husband in an MRI machine for the sake of science. Or about the mating habits of porcupines.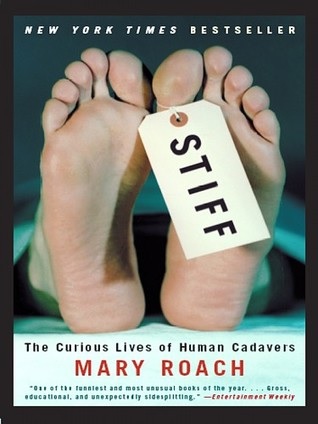 "We are biology," Roach writes. "We are reminded of this at the beginning and the end, at birth and at death. In between we do what we can to forget." In Stiff: The Curious Lives of Human Cadavers (W.W. Norton, $15.95), she explores the fascinating history of cadaver research with respect--reverence even. Sample interviewees: a specialist who studies bodies from plane crashes; embalming students at a mortuary college; automotive impact researchers.
Through her boundless inquisitiveness, Roach finds the humanity, the silly and the transcendent in life around us. --Katie Weed, freelance writer and reviewer

In this Issue...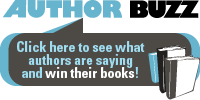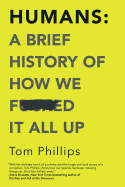 A journalist and humor writer takes readers on a hilarious history tour of the human race's monumental failures.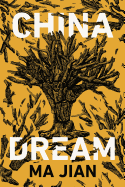 China Dream is a satire about Xi Jinping's China in which a corrupt bureaucrat finds his position and his sanity threatened by memories of his bloody role in Mao's Cultural Revolution.
Review by Subjects:
Fiction ⋅ Science Fiction & Fantasy ⋅ Food & Wine ⋅ Biography & Memoir ⋅ Social Science ⋅ Travel Literature ⋅ Parenting & Family ⋅ Poetry ⋅ Children's & Young Adult

From Garden District Book Shop
Upcoming Events
Virtual Event/Zoom: Jessica Harris in Conversation with Lolis Eric Elie: Vintage Postcards from the African World: In the Dignity of Their Work and the Joy of Their Play
07/07/2020 - 6:00PM
Tuesday, July 7th 6:00PM This event is free however an RSVP is required (no later than Noon CST on the day of the Event). If you would like to attend please RSVP to GDBSMorrison@aol.com Join us for this very special Zoom event with professor and culinary historian, Jessica B. Harris in conversation with Lolis Eric Elie as they discuss Jessica's new book, Vintage Postcards from the African World. For over forty years, Jessica B. Harris has collected postcards depicting Africans and their...
Garden District Book Shop Book Club
07/08/2020 - 6:00PM
Join us for the virtual discussion the second Wednesday of every month. New Members are always welcome. Purchase book in-store for a 20% discount. We will be sending out the link to attend this book club event to current members one week before the event. If you are a new member who would like to join this month's bookclub event please email GDRayna@aol.com to request the link.
Virtual Happy Hour - Bookstagramers
07/09/2020 - 5:30PM
Thursday, July 9th 5:30-6:30PM It's Happy Hour! Grab a drink and your bookish questions and join us for Virtual Happy Hour featuring 3 bookstagrammers. Bookstagrammers share new releases, book reviews, and other bookish things on Instagram and now Ellen from @reading_theend, Toya from @thereadingchemist, and Brei from @sweethoneyandbrei are here to share their favorite reads with you. We will be live on our Facebook page: https://www.facebook.com/GardenDistrictBookShop/
Book Candy
Why Y Is Sometimes a Vowel

BookCon: Emphasis on Pop Culture

BookCon takes place at the Javits Center on Saturday and Sunday, June 1-2, immediately after BookExpo. It's a wildly popular, consumer-oriented book show with an emphasis on pop culture that started in 2014 and attracts many thousands of readers. Besides a range of author signings, BookCon features panels, the BookCon book club, and writing workshops, which made a highly successful debut last year. If anyone feels the slightest bit jaded about the book business, the best cure is to see the excited crowds at BookCon.
"BookCon is a great place to witness the behavior patterns of passionate consumers," Jenny Martin says. "We see BookCon as the place that feels like home for avid readers. It speaks to who they are inside as book lovers and most of them are also faithful patrons of their local bookstores and libraries. That excitement around stories in all shapes and forms leads to the fans recommending new authors and titles to friends, starting or joining new book clubs, or even becoming writers, booksellers, librarians or editors themselves. The thing that I love about working on these events is that thread of passion runs through the B2B and B2C events. Everyone in this industry is in it because they love it, and that makes our jobs so rewarding."
UnBound: The 'Show Within a Show'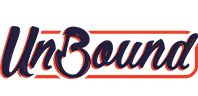 Another major new event at BookExpo and BookCon is UnBound, a gift-focused "show within a show" that will feature a range of non-book products across 25 categories--including candles, socks, T-shirts, greeting cards, journals, calendars, games, toys and art materials--from more than 100 companies. UnBound will be located in halls 3D and 3E at the Javits Center, where attendees will have a chance to shop these great products and bookish accessories. The product range is "diverse and carefully curated. You'll find a whole host of goodies you never knew you needed but you can't live without!" says BookCon and BookExpo event manager Jenny Martin.

Book Reviews
Fiction

Counterpoint, $23, hardcover, 176p., 9781640092402
Little, Brown, $28, hardcover, 368p., 9780316476799
Science Fiction & Fantasy
Tor, $29.99, hardcover, 528p., 9781250195524
Food & Wine
Roost Books, $29.95, hardcover, 304p., 9781611806175
Biography & Memoir
Spiegel & Grau, $27, hardcover, 288p., 9780525512530
Social Science

Hanover Square Press, $19.99, paperback, 320p., 9781335936639
Bloomsbury, $28, hardcover, 320p., 9781635570977
Travel Literature
Scribner, $26, hardcover, 336p., 9781501199394
Parenting & Family
Penguin Press, $28, hardcover, 352p., 9780525559252
Poetry
Graywolf, $16, paperback, 72p., 9781555978358
Children's & Young Adult
Quirk Books, $12.99, paperback, 176p., ages 12-up, 9781683691174
--- SPECIAL ADVERTORIAL OFFERINGS ---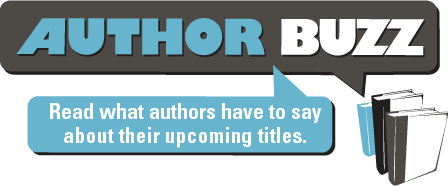 Dear Reader,

With the country deep in depression in 1933, Piper Danson shrugs off the expectations of her debutante season and heads to the Appalachian Mountains to volunteer with the Frontier Nursing Service. Adventure and romance await as she cares for the nurse midwives' horses, experiences the miracle of birth and more. Much more. Fascinating FNS history combine with the beauty of the mountains in this story of a young woman caught between two worlds--each promising something different.

For the reader giveaway, readers can have a chance to be one of five winners of An Appalachian Summer by writing Ann at revellcontest@gmail.com.

Happy Reading!
Ann H. Gabhart
www.annhgabhart.com




Publisher:
Revell

Pub Date:
June 30, 2020

ISBN:
9780800729288

List Price:
$15.99
---