From Garden District Book Shop
Signed First Editions
We have an array of newly released signed first editions just in time for the holidays! Take a peek and don't forget to call us at 504-895-2266 to reserve a signed copy of your own.


Matthew McConaughey - Greenlights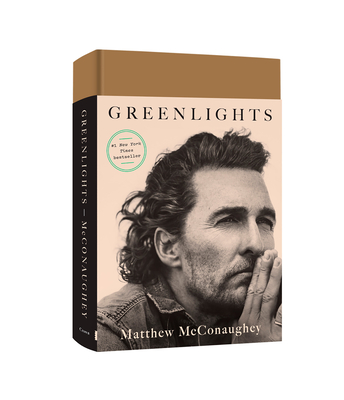 David Sedaris - The Best of Me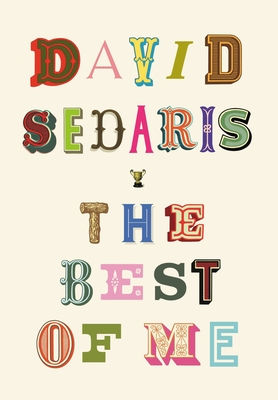 Bryan Washington - Memorial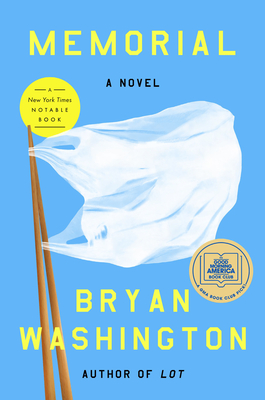 Helen MacDonald - Vesper Flights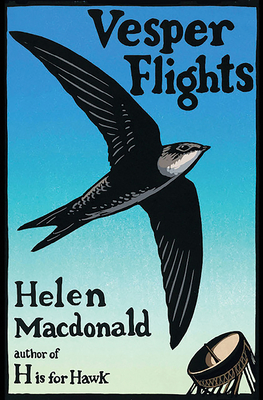 Ken Follett - The Evening and the Morning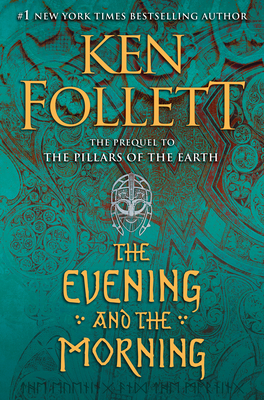 Jo Nesbo - The Kingdom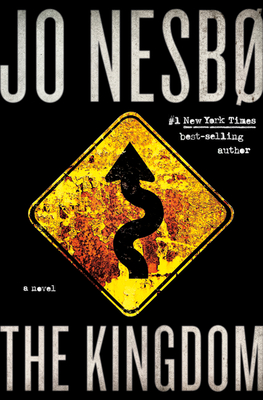 Christopher Moore - Shakespeare for Squirrels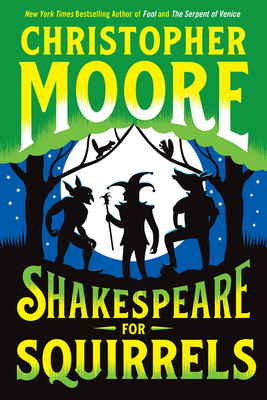 Kim Stanley Robinson - The Ministry for the Future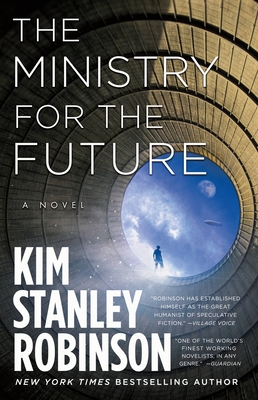 Signed editions are a perfect gift for anyone to keep and cherish. Come visit the shop to see our collection of puzzles, games, and cards that make for great stocking stuffers!
We are still offering curb-side pickup, free delivery within 5 miles, and shipping on all orders! Shoot us an email or visit our website for stock details. We're open Monday-Saturday from 10AM-6PM and on Sunday from noon-5pm. Stay safe!


From Garden District Book Shop
Upcoming Events
Virtual Happy Hour- Leslie Lutz, Dana Swift, and Hanna Howard
12/04/2020 - 5:00PM
It's Happy Hour! Join us with young adult authors Leslie Lutz, Dana Swift, and Hanna Howard as we discuss their new YA books, what it's like to release a book during COVID, and more! This event is interactive! Join the conversation by asking us questions and we will answer them in real-time. This event will stream live on our Facebook page: https://www.facebook.com/GardenDistrictBookShop/ and our YouTube channel: https://www.youtube.com/channel/UCE_bC6Cv_VnbDrqqN1OhnCw
Virtual/Eventbrite Zoom Webinar Event: Charli D'Amelio: Essential Charli: The Ultimate Guide To Keeping It Real
12/05/2020 - 5:00PM
Saturday, December 5th 5:00PM CT TICKETED EVENT Purchase Your Ticket Here Charli D'Amelio discussing her book, Essential Charli: The Ultimate Guide To Keeping it Real. Everyone knows Charli D'Amelio as the only TikTok personality to have amassed close to 100 million followers. But who's the girl behind the posts? For the first time ever, Charli is ready to share the intimate details of her life: how she navigated challenges and stayed positive in the face of cyberbullying, who she...
Book Candy
A Christmas Carol Commemorated
The Isle of Man Post Office has issued a commemorative stamp set featuring five of John Leech's illustrations for A Christmas Carol by Charles Dickens.
---
To celebrate today's release of his new book, Barack Obama shared his A Promised Land playlist."
---
"Remembering Rebecca: 11 facts about Daphne du Maurier's enduring novel," brought to you by Mental Floss.
---
Author Ed Douglas picked his top 10 books about the Himalayas for the Guardian.
---
"Watch the making of Japanese woodblock prints, from start to finish, by a longtime Tokyo printmaker." (via Open Culture)

Great Reads
Rediscover: Winnie-the-Pooh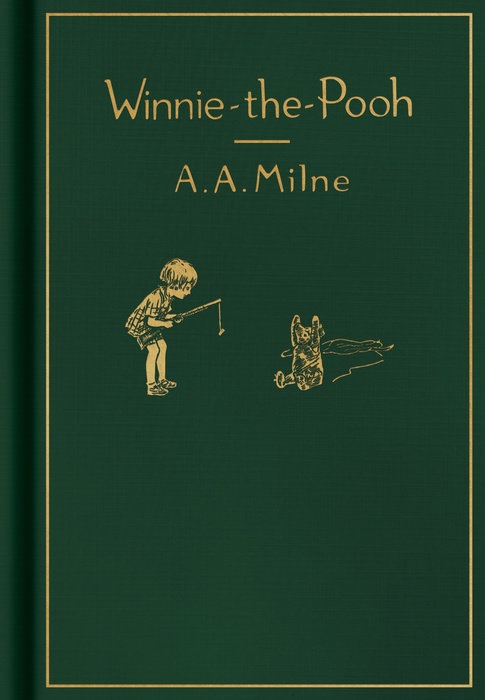 It's easy to forget that long before Winnie the Pooh became the center of a Disney brand with movies, series, games, clothes, dolls, toys, accessories and much, much more, there were "just" books, set in the Hundred Acre Wood and starring the teddy bear known as Winnie the Pooh. Written by A.A. Milne and illustrated by E.H. Shepard, the first of the books was Winnie-the-Pooh, which appeared in 1926 and introduced Winnie, Piglet, Eeyore, Owl, Rabbit, Kanga, Roo and Christopher Robin, the human based on Milne's son who inspired the stories. In the book's sequel, The House at Pooh Corner, Tigger joined them. Those books were followed by Now We Are Six; in addition, a poem about Winnie the Pooh appeared in Milne's verse collection When We Were Very Young. The Pooh titles quickly were translated and published around the world, delighting generations of readers with their simple, wise, amusing, lyrical tales. A Latin translation of Winnie-the-Pooh, Winnie ille Pu, done by Alexander Lenard, is the only book in Latin to appear on the New York Times bestseller lists. There are, of course, many editions of the Pooh titles available, but Dutton Books for Young Readers offers a replica of the first U.S. edition of Winnie-the-Pooh ($16, 9780525555315) as well as a more modern version ($14.99, 9780525444435), both of which feature Shepard's classic illustrations.

Book Reviews
Children's & Young Adult
Make Me a World, $17.99, hardcover, 40p., ages 3-7, 9781524717544
Magic Cat/Abrams, $29.99, hardcover, 80p., ages 8-12, 9781419748370
Penguin Workshop, $14.99, paperback, 128p., ages 12-up, 9780593094594
Candlewick Studio, $24.99, hardcover, 64p., ages 10-up, 9781536209327
HarperAlley, $12.99, paperback, 208p., ages 8-12, 9780062973863
Imprint/Macmillan, $17.99, hardcover, 384p., ages 13-up, 9781250307781
Workman, $12.95, paperback, 176p., ages 8-12, 9781523505531
HarperCollins, $18.99, hardcover, 72p., ages 4-8, 9780062983435
Abrams Books for Young Readers, $19.99, hardcover, 208p., ages 10-up, 9781419707346
Caitlyn Dlouhy/Atheneum, $19.99, hardcover, 208p., ages 13-up, 9781534444959
Thames & Hudson, $18.95, hardcover, 48p., ages 3-up, 9780500652350
Laurence King, $14.99, paperback, 96p., ages 7-11, 9781786275516
Putnam, $17.99, hardcover, 240p., ages 10-14, 9781984815088
becker&mayer! kids/Quarto Group, $9.99, hardcover, 48p., ages 8-up, 9780760368930
Cicada Books, $16.95, hardcover, 44p., ages 4-8, 9781908714831
Tra Publishing, $18.99, hardcover, 32p., ages 4-8, 9781734761788
--- SPECIAL ADVERTORIAL OFFERINGS ---

Millionaires for the Month

by Stacy McAnulty

Hello Readers!

Do you remember a few years ago when the Mega Millions and Powerball jackpots were approximately half a billion each? My family got swept up in the frenzy, and we had a blast imagining how we'd blow through our millions if we won. An around-the-world vacation topped my spending list. My new novel, Millionaires for the Month, grew from these fun conversations.

In the book, an eccentric billionaire challenges two kids to spend $5,368,709.12 in 30 days. While the boys certainly have a good time with their new found (temporary) wealth, I loved exploring the things money can't buy: true friendship, more time, a dog's love.

So, how would you spend $5 million in a month? I hope you find the story to be both thought-provoking and daydream-provoking.

"Reads like a fun family film..." --Kirkus Reviews

Over and out,
Stacy McAnulty
www.stacymcanulty.com






PUBLISHER:
Random House BFYR

PUB DATE:
Available Now

ISBN:
9780593175255

TYPE OF BOOK:
Middle Grade Fiction

AGE RANGE:
8-12

PRICE:
$16.99
The Rise and Fall of Charles Lindbergh

by Candace Fleming

Dear Reader,

Secrets! Everybody has them–-you, me, that nice old lady across the street. People from history harbored secrets, too. Take, for instance, Charles Lindbergh. No one was more revered than the handsome, courageous, boy-next-door aviator. "Lucky Lindy" was America's hero. But beneath that wholesome exterior lurked someone darker and far more complex… a man with layers of secrets… imperfections exposed in The Rise and Fall of Charles Lindbergh. After all, if heroes were not flawed, they'd have nothing to teach us.

The course of this book--like Lindbergh's solo flight across the Atlantic--has been a starry one. The Rise and Fall of Charles Lindbergh has garnered six starred reviews, and has been named a Publishers Weekly Best Book, a Kirkus Best Book, a School Library Journal Best Book and a Booklist Top Ten Biography for 2020.

I'm glowing… and that's not a secret.

Happy reading!

Candace Fleming
www.candacefleming.com






PUBLISHER:
Schwartz & Wade

PUB DATE:
Available Now

ISBN:
9780525646549

TYPE OF BOOK:
YA Nonfiction

AGE RANGE:
12 and up

PRICE:
$18.99
7th Grade Revolution

by Liana Gardner

Dear Reader,

Come with me on a journey beginning with an unusual classroom experience turned quest! The idea for 7TH GRADE REVOLUTION arrived in a tweet linking to an article about a classroom module on the Revolutionary War. On reading it, my head exploded with ideas of a NATIONAL TREASURE meets SPY KIDS adventure.

The result is a story inspired by a real-life classroom experience, steeped in history, yet pits the 7th Grade against the FBI in a race including secret tunnels and a hidden cavern to find a Revolutionary War artifact of national importance. The 7th graders have to get creative… and there may be an exploding pumpkin or two to help them save their school.

And join me for a wild ride!

Liana Gardner
www.7thGradeRevolution.com






PUBLISHER:
Vesuvian Books

PUB DATE:
Available Now

ISBN:
9781645480136

TYPE OF BOOK:
Middle Grade Fiction

AGE RANGE:
9-12

PRICE:
$16.95
---