From the Shelf
The Art of Remembering
The power of childhood memory to comfort and reassure while confronting difficult truths is a theme explored with exquisite sensitivity in some of my favorite books from 2020. Offering original perspectives on the art of remembering, these titles dazzle with resplendent covers and faraway stories both real and fantastical against the backdrop of historic world events.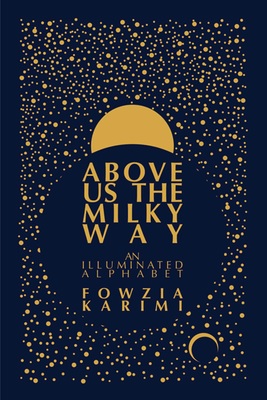 Above Us the Milky Way (Deep Vellum, $28), Fowzia Karimi's semi-autobiographical debut novel, is structured around the alphabet, telling a story in 26 parts enriched with photos and illustrations by the author. Karimi invites readers to join five enchanting sisters, relocated to the U.S. after the 1980 Soviet invasion of Afghanistan, as they reminisce about the tastes and smells of a home that no longer exists. A precious collage of memory fragments, the novel more than fulfills the magical promise of its celestial-themed cover inlaid with gold stars.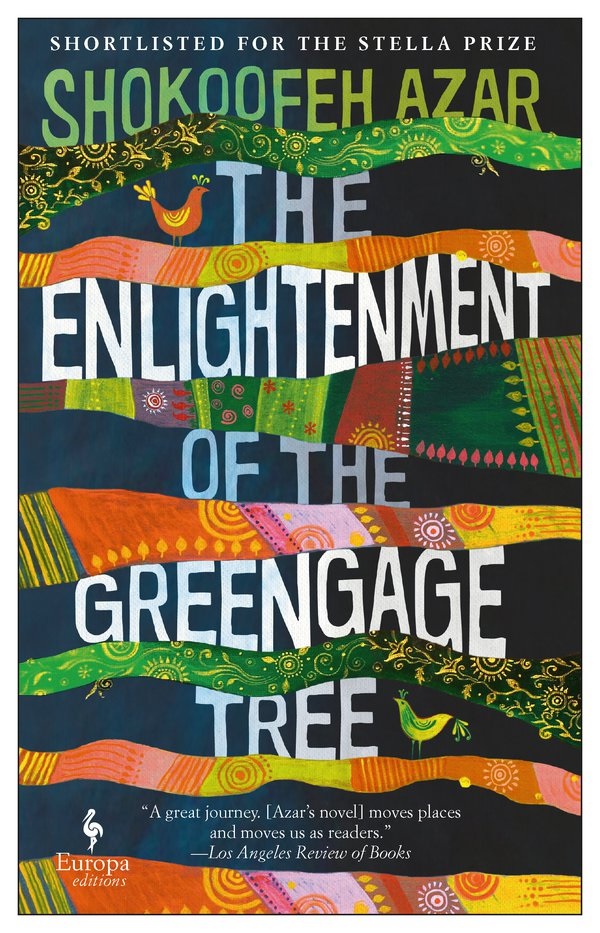 The ghost of a young girl named Bahar narrates The Enlightenment of the Greengage Tree (Europa, $18) by Shokoofeh Azar, translated from the Farsi by an anonymous translator and set in the immediate aftermath of the 1979 Islamic Revolution in Iran. Persian folklore and recollections of forbidden works of literature and philosophy offer mental escape to Bahar's family as they seek refuge from Revolutionary Guards in the ancient forests of Northern Iran. The colorful, pattern-layered cover gives nothing away of the revolution's terrifying reach.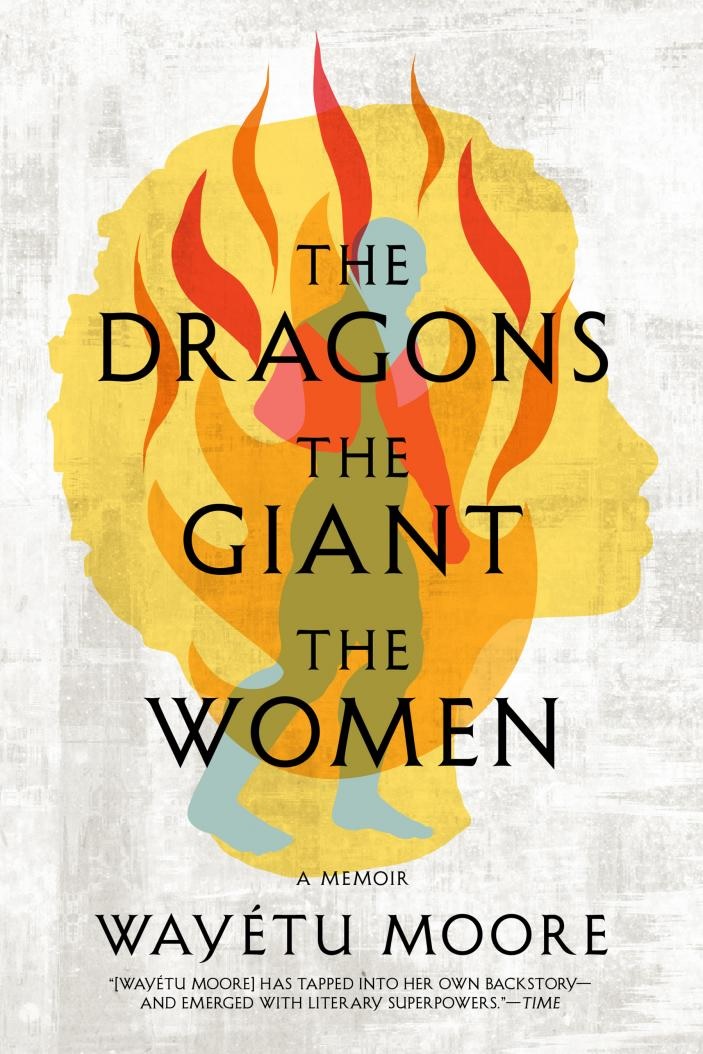 In contrast, the bold, vivid imagery on the cover of Wayétu Moore's stunning memoir, The Dragons, the Giant, the Women (Graywolf Press, $26) foretells the author and her family's daring escape out of Liberia during the country's first civil war in the 1980s. Paying tribute to the ancestral storytelling tradition of her elders, Moore shares mythically inspired childhood memories that helped her make sense of Liberia's upheaval. --Shahina Piyarali, reviewer

In this Issue...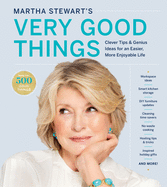 Hundreds of clever tips and projects for making life easier are collected from three decades of Martha Stewart Living and illustrated with vibrant and tempting photos.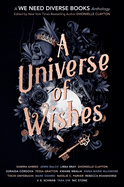 by Dhonielle Clayton, editor
A Universe of Wishes is a noteworthy collection brimming with 15 empowering tales that confirm all readers deserve to have their stories told.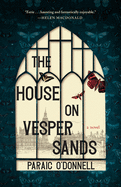 This mystery, which revolves around the victimization of young working-class women, is set in Sherlock Holmes's place and time but told on gifted novelist Paraic O'Donnell's own terms.
Review by Subjects:
Fiction ⋅ Mystery & Thriller ⋅ Romance ⋅ Biography & Memoir ⋅ Science ⋅ House & Home ⋅ Art & Photography ⋅ Children's & Young Adult

From Garden District Book Shop
Upcoming Events
Postponed - In-Person Event - Kent Babb: Across the River: Life, Death, and Football in an American City
09/16/2021 - 6:00PM
EVENT Postponed THE GARDEN DISTRICT BOOK SHOP HOSTS KENT BABB TO CELEBRATE HIS NEW RELEASE, ACROSS THE RIVER: LIFE, DEATH, AND FOOTBALL IN AN AMERICAN CITY The Garden District Book Shop is thrilled to host an evening celebrating the recent release of award-winning sportswriter Kent Babb's, Across the River: Life, Death, and Football in an American City. What is sure to be a classic work of sports journalism, Across the River is an investigation into the...
Book Candy
Celebrating Dante
Italy has begun a year of Dante anniversary events with a virtual Uffizi exhibition, the Guardian reported.
---
"This year's list of 'banished' words and phrases are all about Covid-19," according to CNN.
---
Mental Floss shared "7 fascinating facts about F. Scott Fitzgerald."
---
Merriam-Webster looked up "8 words for being quiet... should you need someone to do so."
---
"The most expensive books and manuscripts in history" were showcased on MSN.

Outlawed
by Anna North
Outlawed by Anna North (America Pacifica; The Life and Death of Sophie Stark) is a wild, ripping western with a firm feminist bent, set in an alternative North America.
"In the year of our Lord 1894, I became an outlaw." Some decades ago, the Great Flu decimated the national population, the United States government collapsed and, in its place, the people established Independent Towns west of the Mississippi. Ada has grown up in the Independent Town of Fairchild, where she has lived a good enough life. Her mother is a skilled midwife; Ada excels in her own training in the profession and helps care for her beloved three younger sisters. She marries at 17, as girls do when they become able to reproduce, and so begins the serious and sacred work of trying to become pregnant. But when six months pass, then more, Ada begins to worry. To be barren in Fairchild is a crime punishable by death.
At the end of a year, her husband's family rejects her, and Ada's mother sends her to the Sisters of the Holy Child, hoping to keep her safe. In the nunnery's library Ada continues to read and study, seeking the truth about infertility; her mother had taught her, against popular belief, that barrenness was a medical condition and not witchcraft, but the details are not well understood. It is not a wish to have children herself, but Ada's hunger for knowledge that drives her from Holy Child and further west, to join up with the infamous Hole in the Wall Gang. This band of outlaws is led by the Kid, "nearly seven feet tall, the sheriff said, and as strong as three ordinary men put together. His eye was so keen he could shoot a man dead from a mile away, and his heart was so cold he'd steal the wedding ring from a widow or the silver spoon from a baby's mouth." But like everything else Ada has been taught, these stories aren't quite accurate. The Kid is charismatic, beloved and possibly dangerous in entirely different ways than the rumors insist, and the outlaws are not what they are thought to be. It is only in the West that it occurs to Ada that "perhaps barren wives were not hanged for witches everywhere."
Outlawed is a delightful tale of adventure, rebellion, the importance of knowledge and the value of family--however family is made or defined. With the Hole in the Wall Gang, Ada finds unexpected freedoms and fluid gender roles, and is forced to consider what she has to offer her new friends and the world. "I don't think I'm much of a threat," she tells the Mother Superior when she leaves Holy Child, but her story is just beginning.
In her new life of crime, Ada learns to care for horses, to shoot and to be a member of a community she's chosen and loves. As the gang plans and attempts robberies, North's narrative is often lighthearted, with style, humor and a sense of fun, but her protagonist never forgets the high stakes. Ada meets men and women who are not what they seem, including an actor who's studied male dress, movements and mannerisms because "the male roles were the most prestigious." She becomes aware of not only gender but also race as a point of prejudice and contention in North's version of the Wild West. She learns new skills to supplement her midwife training; she treats gunshot wounds and mental illness and comes to be called Doctor. She learns to carry herself differently. But she never stops worrying about the sisters she's left behind in Fairchild, who are vulnerable to punishment simply for their relationship to Ada, "a barren woman, a discarded wife, an outlaw wanted for cursing women's wombs even though I had helped coax dozens of babies into the world." Ada does not take naturally to the business of holding up stagecoaches or robbing banks, but her devotion to her new group of friends forces her to take risks. Eventually she must choose to invest in their future, or strike out on her own again.
Part of the genius of Outlawed is that its feminist themes juxtapose neatly with the traditionally male-dominated western genre. In Ada's first-person narration, the critical significance of reproduction and fertility seems simply a background element, central to the workings of North's fictional world, which is in itself curious and thought-provoking. Ada's voice is perfectly authentic and easily believable: her developing rebellion is organic, born of her love for her family and friends. She is a maverick, and the best kind of heroine: adventurous, innovative, self-doubting but brave, with intense loyalty and a magnetic, compelling curiosity.
Outlawed boasts a lively, quick-paced plot, a well-constructed alternate-historical setting and an indomitable heroine. While North clearly has something to say about gender in society and the politics of reproduction, this novel is absolutely a work of energetic literary entertainment first. For all readers in all times. --Julia Kastner
Bloomsbury Publishing, $26, hardcover, 272p., 9781635575422
---
Anna North: Choices People Make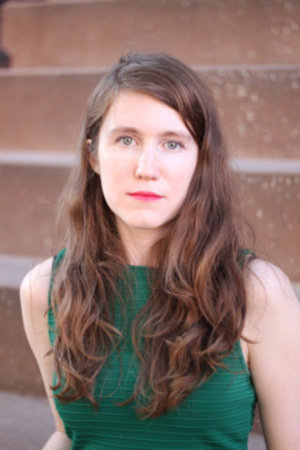 photo: Jenny Zhang
Anna North is a graduate of the Iowa Writers' Workshop and author of two previous novels, America Pacifica and The Life and Death of Sophie Stark. She's served as writer and editor at Jezebel, Buzzfeed, Salon and the New York Times and is now a senior reporter at Vox. She lives in Brooklyn. North's third novel, Outlawed, is available now from Bloomsbury.
How much research do your books require?
My first book is a dystopia, so I mostly made a lot of stuff up. For Sophie Stark, I did a fair amount of research about directing and female directors and how people put movies together. For this one, I went to Wyoming for a week, to the Willow Creek Ranch at Hole in the Wall, a working ranch on the site where the real gang lived. We drove through the valley and out to Hole in the Wall, and I took a bunch of photos. There's a little western history museum in Casey, Wyo., [the nearest town] that had a lot of funny stuff, like little mannequins dressed up in period costumes. There's a Fiddleback Ranch in the book, which is inspired by the Fiddleback cattle brand.
I researched the history of the real Hole in the Wall Gang, real "outlaws" (a funny and loaded term) and the history of what is now called the American West, but obviously had not been that for millennia before Europeans came there. I read up on the Arapahoe people living in Wyoming, and other Indigenous nations in the area, on Black cowboys and Black Americans in what is now the American West and on the history of the Americas in the 19th century.
A book called Lieutenant Nun informed my thinking on Outlawed. It's a memoir by a person who lived as a man, had a lot of adventures and fights and appeared to seduce women--sort of a swashbuckling adventure story--and then, at the end, is revealed to have been assigned female at birth, and enters a convent and becomes a nun. It's from the 15th century. I love this book. It's a window into the forever-long history of gender. For cis-normative American culture, there's this idea that gender has been very fixed and it's just now becoming fluid, but that's just not true.
Why reproduction as the central issue?
When I had the germ of this idea, I was with a friend, visiting a Shaker dwelling. Part of their religion was not having children. I was interested in writing about a separatist group that would live off in the woods together. The story morphed and changed a lot. When I focused on Ada, I thought of making her mother a midwife. I know a fair number of midwives; it was just in my mind. Early bits of the book went through a bunch of drafts as I was trying to figure out, what's the alternative history element? What's the focus of this society? This group is set off from society; what's set them off? What is that group like, what are its rules, its norms? The idea of a society that's obsessed with reproduction and that ostracizes women who are barren came late in the process. There were a bunch of planets orbiting around that needed a unifying theme: reproducing, not reproducing, different kinds of families, different kinds of groups, different kinds of isolation and togetherness. Ultimately the framework that worked for that was an alternate history. I didn't want this to be a one-to-one stand-in for America today. I wanted to think about the choices that people make, how they are constrained, what our society might look like if things were different.
Is this a feminist narrative that found its shape as a western, or a western that became a feminist tale?
Sort of both. The story only took off for me when I realized it was a western. I was thinking about the Shakers, writing about this group of people who live together, separate in this particular way, and I had them in New Hampshire, which is where I visited the Shaker dwelling. I've lived in New York for 10 years now, but I'd grown up in California, and I'm just not as good at writing about the East Coast as I am at writing about the West. As soon as I thought, I'm going to put these characters with some red rocks, it felt better.
I was reading Lieutenant Nun at the time. She didn't live in North America--she was traveling around Central America, I believe--but it's a colonial story of this "frontier" (obviously a loaded term). I was also reading a lot of Krazy Kat, set I think in Arizona--there's a lot of red rocks, and sheriffs. It's also gender-bending. It plays with sexuality, and you're not sure what gender Krazy Kat is--he switches pronouns a lot; there's a great essay in the New Yorker about this. Same-sex attractions are talked about fairly openly. I started thinking about the West as a space of, sometimes, freedom around gender and sexuality. The western states were some of the first states to give women, mostly white women, the right to vote. This could be a space of freedom--and obviously it's also a space of colonization and genocide and unfreedom. There were interesting interplays there. But I guess the short answer is it just only became a book when it became a western. Then things started to fall into place.
What makes a captivating protagonist?
I've always been interested in heroes. Traditionally, the hero is a male concept. The Odyssey, the Iliad: the heroes are male. I'm interested in recasting that as a female hero. I don't know if Ada is exactly a hero--in some ways the Kid is more the hero of the book. It's complicated, whether the Kid is likable or unlikable, heroic or unheroic. And maybe in a way I want the Kid to be both. Throughout my writing, I try to put someone in difficult circumstances and watch them rise to that occasion. That's a kind of heroism, I think.
We learn and grow with Ada--she's so curious.
I wanted to get across her inquisitiveness and desire for knowledge. I wanted to think in the book about knowledge and science as these double-edged swords. Ada puts a lot of stock in knowledge and in science, like this is what's going to convince people to not stigmatize other people, and obviously it doesn't always. I wanted to talk about instances where science has been used to really horrible ends. I wanted to explore that tension with her. But I sympathize with her. I also like to read books and learn things, so that was fun for me.
Is there anything new you're working on?
The pandemic has changed what I'm interested in working on next. In some ways it's made me crave speculative fiction more again, because I don't know what realism or reality is going to look like day to day. If I want to work on a long-term project, it has to be one that's not grounded in this reality, because I literally don't know what this reality is. We'll see--it's going to depend on what things look like when I can get back to my desk. --Julia Kastner
---
Shelf vetted, publisher supported.

Great Reads
Rediscover: The Duke and I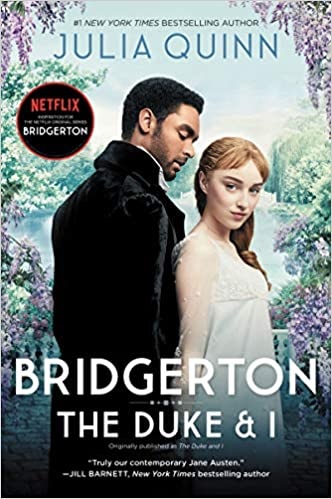 The streaming series Bridgerton, based on the Regency romance novels by Julia Quinn, premiered on Netflix on December 25, 2020, to rave reviews. It follows the high-society Bridgerton family, a close-knit clan of four daughters and four sons contending with debutante balls and other competitive social obligations of the upper crust. The series was adapted by Chris Van Dusen and produced by Shonda Rhimes.

Julia Quinn's first Bridgerton book, The Duke and I, was published in 2000, followed by The Viscount Who Loved Me (2000), An Offer from a Gentleman (2001), Romancing Mister Bridgerton (2002), To Sir Phillip, with Love (2003), When He Was Wicked (2004), It's in His Kiss (2005), On the Way to the Wedding (2006) and The Bridgertons: Happily Ever After (2013). On the Way to the Wedding won the 2007 Romance Writers of America RITA Award. Quinn was inducted into the Romance Writers of America Hall of Fame in 2010. She is also author of the Two Dukes of Wyndham series, the Bevelstoke series, the Smythe-Smith quartet and the Rokesby series, among other works. A tie-in edition of The Duke and I, featuring a second epilogue originally written in 2013, was published last month by Avon ($16.99). --Tobias Mutter

Book Reviews
Fiction

Tin House, $26.95, hardcover, 408p., 9781951142247
Simon & Schuster, $17.99, paperback, 416p., 9781982169336
Europa Editions, $24, hardcover, 272p., 9781609456153
Mystery & Thriller
St. Martin's Press, $27.99, hardcover, 304p., 9781250245496
Berkley, $26, hardcover, 384p., 9780593098301
Romance
Avon, $7.99, mass market paperbound, 400p., 9780062457400
Biography & Memoir
Counterpoint, $26, hardcover, 336p., 9781640094062
Science
Pantheon, $29.95, hardcover, 464p., 9781524746988
House & Home

Houghton Mifflin Harcourt, $30, hardcover, 288p., 9781328508263
Art & Photography
American University in Cairo Press, $70, hardcover, 348p., 9781649030719
Children's & Young Adult

Crown Books for Young Readers, $18.99, hardcover, 416p., ages 12-up, 9781984896209
Heartdrum/HarperCollins, $16.99, hardcover, 272p., ages 8-12, 9780062872043
---