From the Shelf
What It Means to Stay Home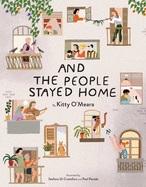 My 17-month-old son has spent the majority of his life at home, so the beauty of And the People Stayed Home (Tra Publishing, $18.99), a picture book by Kitty O'Meara that honors the importance of staying home and staying in during the Covid-19 pandemic, is probably lost on him. As someone who remembers a time when we used to go places and do things, however, I find myself drawn to its quiet, subtle way of capturing all that staying home has meant.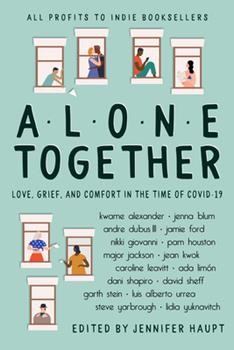 Alone Together, edited by Jennifer Haupt (Central Avenue, $16.99) explores this theme in more depth through interviews, essays, poems from 90 contributors. Zadie Smith's Intimations: Six Essays (Penguin, $10.95) considers the experience of living through a global pandemic. The slim collection graced many "best of 2020" lists, and I've just asked my local indie to put a copy on hold for my next curbside pickup.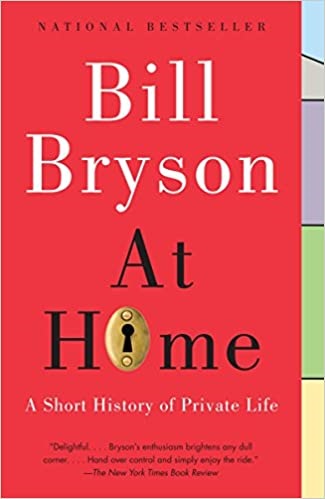 In addition to making me ever more grateful to have a place to call home, the experience of staying in for so many months left me curious about the very concept of home. I dug out my old copy of Bill Bryson's At Home: A Short History of Private Life (Anchor, $17), and found in Bryson's balance of serious thought, humorous comments and random tidbits for trivia a lens through which I am re-experiencing my own home.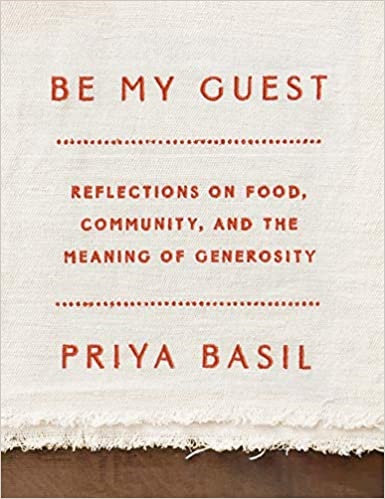 Similarly, in Be My Guest (Knopf, $19.95), Priya Basil uses the act of serving food to others as a way of exploring identity and community. While it may be some time before we're in a position to host others, this book, like all others on this list, brings a newfound appreciation of all that we had, all that we still have, and all that we can look forward to again--hopefully in the not-too-distant future.

In this Issue...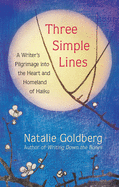 Natalie Goldberg entwines her lifelong Zen and writing practices through the deceptive simplicity of haiku.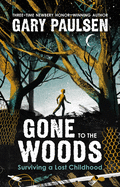 Acclaimed children's author Gary Paulsen creates a spectacular memoir that will engage readers as intensely as his award-winning fiction.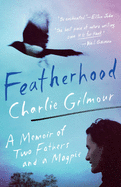 This heartfelt and candid memoir views fatherhood through the lens of a young man's accidental domestication of a magpie.
Review by Subjects:
Fiction ⋅ Mystery & Thriller ⋅ Biography & Memoir ⋅ Psychology & Self-Help ⋅ Nature & Environment ⋅ Reference & Writing ⋅ Children's & Young Adult

From Garden District Book Shop
Upcoming Events
Postponed - In-Person Event - Kent Babb: Across the River: Life, Death, and Football in an American City
09/16/2021 - 6:00PM
EVENT Postponed THE GARDEN DISTRICT BOOK SHOP HOSTS KENT BABB TO CELEBRATE HIS NEW RELEASE, ACROSS THE RIVER: LIFE, DEATH, AND FOOTBALL IN AN AMERICAN CITY The Garden District Book Shop is thrilled to host an evening celebrating the recent release of award-winning sportswriter Kent Babb's, Across the River: Life, Death, and Football in an American City. What is sure to be a classic work of sports journalism, Across the River is an investigation into the...
Book Candy
Original Title Quiz
Pop quiz: "Can you guess this book based on its original title?" Mental Floss asked.
---
"A 'lost' recording of Allen Ginsberg reading his then-fresh epic poem 'Howl' in 1956 will be released for the first time in April," Variety reported.
---
"This miniature Quran bears witness to an immense history," Atlas Obscura noted.
---
Open Culture showcased an interactive online edition of Elizabeth Twining's Illustrations of the Natural Orders of Plants (1868).
---
"Russian kids illustrate J.K. Rowling's new book." (via Russia Beyond)
---
From Dr. Johnson to Germaine Greer, Robert McCrum recommended his "top 10 Shakespearean books" for the Guardian.

Great Reads
Rediscover: Jean Valentine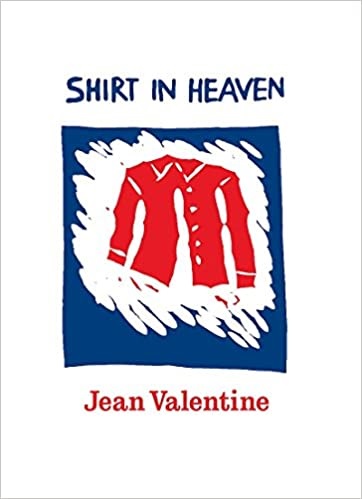 Jean Valentine, "a former New York State Poet whose minimalist, dreamlike poetry was distinguished by crystalline imagery followed by an unexpected stab of emotion," died December 29 at age 86, the New York Times reported. Valentine, who published 14 poetry collections, received the 2004 National Book Award in poetry for Door in the Mountain: New and Collected Poems, 1965-2003 and was a finalist for the 2011 Pulitzer Prize for Break the Glass. At 30, Valentine "had never been published and was about to give up on poetry when she won the Yale Series of Younger Poets Award in 1964," the Times noted, adding that the untitled manuscript she had submitted as her application was published a few months later as Dream Barker and Other Poems.
Valentine served as the New York State Poet from 2008 to 2010. She also collaborated with the Russian poet Ilya Kaminsky to interpret into English the work of Marina Tsvetaeva. In her 80s, Valentine was awarded Yale's prestigious Bollingen Prize for American Poetry. The judging committee wrote: "Jean Valentine is fearless when moving into charged territory. Without compromising substance or sacrificing a reckoning with painful reality, inequity and loss, there is solace and spirituality, and she radiates responsibility as a voice of clarity and compassion." Her most recent collection is Shirt in Heaven (2015), published by Copper Canyon Press ($16).

The Writer's Life
Ilyasah Shabazz and Shani Mahiri King: Historical Truth
Ilyasah Shabazz, third daughter of Malcolm X and Dr. Betty Shabazz, is an educator, activist, motivational speaker and award-winning author of Betty Before X and X: A Novel (with Kekla Magoon). She is also an advocacy worker and an adjunct professor at John Jay College of Criminal Justice in New York City.
Shani Mahiri King is a law professor at the University of Florida, where he is director of the Center on Children and Families and an associate director of the Center on Race and Race Relations. He is a writer (Have I Ever Told You?) and scholar in the area of children's rights and family law.
Here, the two discuss education, historical truth and their recently published books, Shabazz's YA biography The Awakening of Malcolm X (written with Tiffany D. Jackson; Farrar, Straus and Giroux, $17.99) and King's middle grade Have I Ever Told You Black Lives Matter? (illus. by Bobby C. Martin Jr.; Tilbury House, $17.95).
Ilyasah Shabazz: Let's start on the topic of honoring and informing people about Black figures. We are both educators and college professors, and what we have in common is that we are controlling our own narratives to ensure that our stories are accurate and that young people are learning truths. We are providing information about those who have equally made significant sacrifices and contributions to our historical society so that all of our children, including BIPOC, have an opportunity to open a book and see a positive reflection of themselves and based on historical facts.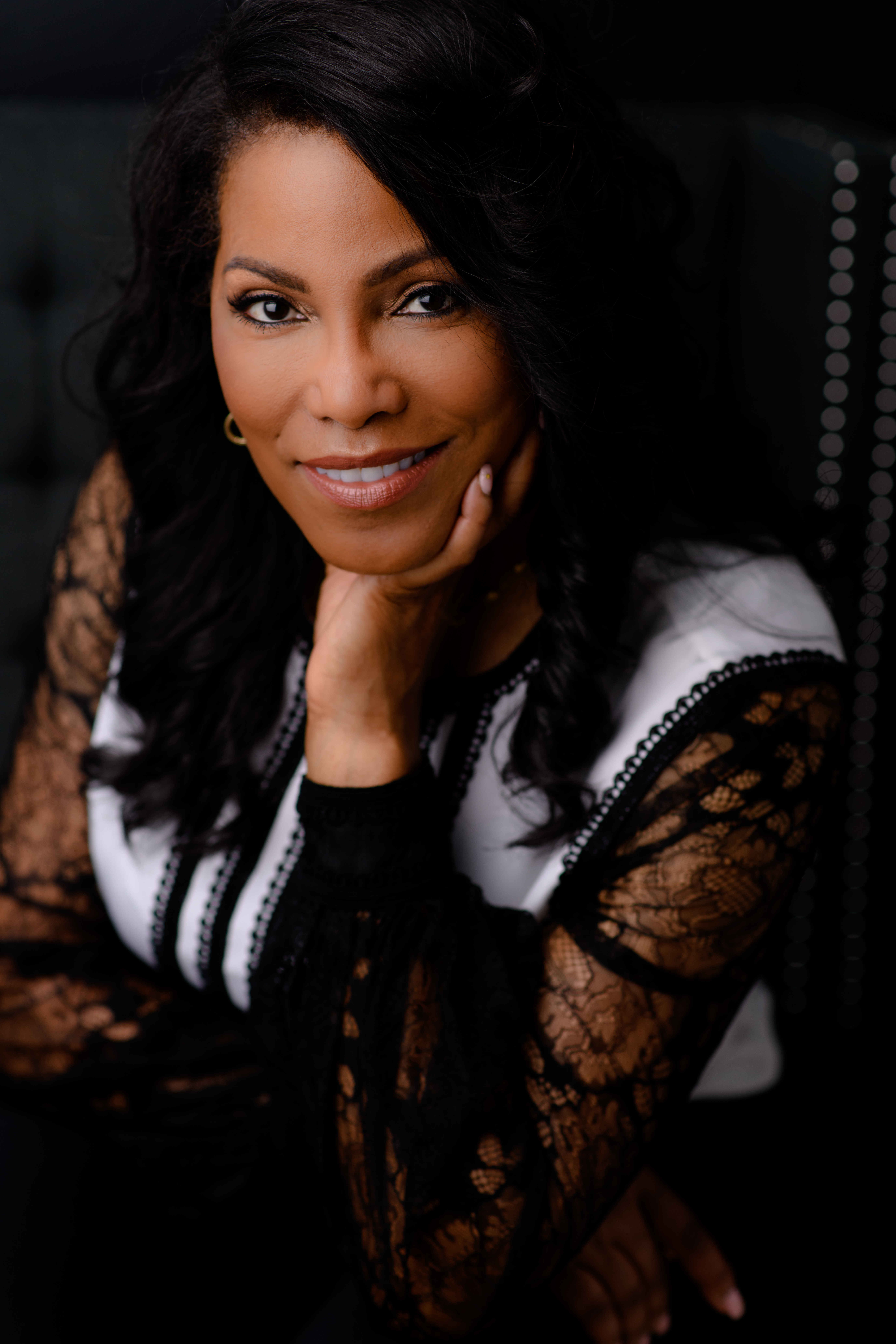 Ilyasah Shabazz
(Shala W. Graham Photography)
Shani Mahiri King: Yes, and it is also important that children have a positive sense of others. This is true in all of your work, like Malcolm Little: The Boy Who Grew Up to Become Malcolm X (which I LOVE by the way!).
Shabazz: I'm glad to hear that you enjoyed it.
King: Also for me, this means, in part, fostering a positive view of one's race and talking about race with children in different ways. As we both know, there is a lot of science which suggests that children see race from a very, very young age. Even before they can speak. I think that one wonderfully accessible and concrete way to begin to discuss race with kids is through children's literature.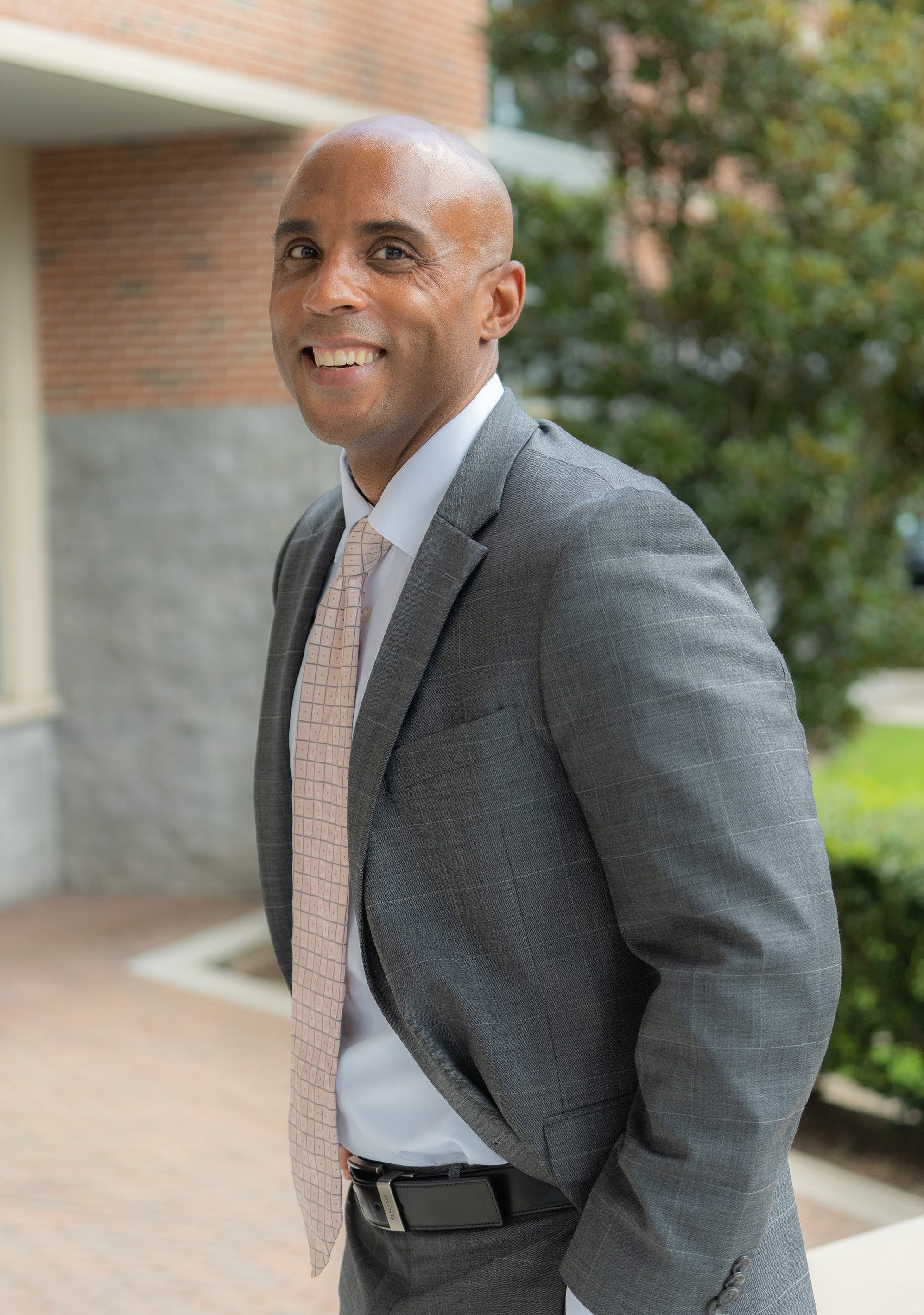 Shani Mahiri King
(photo: Donielle Nardi)
Shabazz: Agreed--if George Washington, Thomas Jefferson, Shakespeare and even Sigmund Freud are celebrated figures in our nation's textbooks, it is equally important that Geronimo Pratt, Gloria Richardson, Dr. King and Malcolm X are celebrated. Which is exactly what you do in your new book.
King: Have I Ever Told You Black Lives Matter? is a two-part book that was designed with this in mind. The first part is an inspirational narrative that is grounded in Black history. It embodies what one might say to their children--or want to say to their children--every single day. The second half reflects a deeper dive into Black history, by sketching the life trajectories of over 100 of the major historical figures mentioned in the first half--including your father, Malcolm X.
Shabazz: Did you know that he is quoted 537,000 times per hour in social media? In spite of an attempt to mischaracterize his integrity, Malcolm X has become one of the most influential leaders of the 20th century. Young people are turning to Malcolm X because they are discovering that he spoke truth, and truth is timeless. I wrote The Awakening of Malcolm X to provide an intimate look at Malcolm X's young adult years in prison. It's one that I hope will invite larger discussions on Black power, prison reform and civil rights.
King: I love that it's written for teens. Why did you decide to write for a younger audience?
Shabazz: We are educators and are both committed to educating young people as truthfully as we can. I am a professor at John Jay College of Criminal Justice, where I teach the course Perspectives on Justice in the Africana World. We understand that our young people are tomorrow's gatekeepers, and that they must understand the value of being critical thinkers--and as young leaders they have the capacity to recognize injustice not from the perspective of "Black" and "white" but from the perspective of "right" and "wrong."
King: Yes, exactly. My life also has really been dedicated to the next generation. I've spent much of my career as either a lawyer for kids or someone trying to promote large-scale institutional change for children, specifically from traditionally underserved populations. Who knows how these things work, but it could be because my mother was a social worker who grew up in the 1960s in the United States and always had giving back to the next generation in her ethos. My books always come from the same place: conversations with my kids. It's either conversations I have or conversations that I want to have with them.
Shabazz: And part of that empowerment also comes from demanding the truth of history. We are demanding a "just" educational curriculum. We are demanding "truth" about history and that these truths are reflected in our historical books.
I feel it's such a blessing to have the opportunity to write historical novels for this and future generations of young, bold leaders committed to building a fair and just world.
King: Why did you choose to have a co-author?
Shabazz: Two brains are always better than one. I feel absolutely humbled and honored to have brainstormed, worked with and learned from some of our nation's top and award-winning novelists: Kim McLarin, Kekla Magoon, Renée Watson and, in the case of The Awakening of Malcolm X, the extraordinary Tiffany D. Jackson.
How did you come to work with your artist?
King: I was already familiar with graphic designer Bobby C. Martin's amazing work. When I realized that we would be collaborating, I was excited. I knew he was the one to bring something powerful, unique and fun to the table. His work is reminiscent of cut paper, positioned in unique and dynamic ways. It is really a wonderful medium for this project--and an important topic that needs to be covered in a distinct, fun and creative way in order to appeal to kids.
Our collaboration was really the epitome of artistic freedom. I want to be clear, though, the design is 100% his brilliance and creativity. The collaboration was a seamless one and a lot of fun.
This has been such a fun and inspiring conversation!
Shabazz: You and I, Shani, agree that every child deserves an opportunity to know that they are worthy of self-love, worthy of a quality education and worthy to participate in mainstream society if they so desire--that they certainly can be both educated and inspired by BIPOC.
King: It is so important that we validate the place of all people in society, including Black people. This is true whether we have Black children or not, and whether or not teachers have Black children in their class.
It's so important for kids to be able to see themselves in the pages of books. It really helps kids become who they are.

Book Reviews
Fiction
Putnam, $27, hardcover, 400p., 9780593085684
Harper, $27.99, hardcover, 320p., 9780063049840
St. Martin's Press, $26.99, hardcover, 320p., 9781250103468
Mystery & Thriller
Counterpoint, $16.95, paperback, 336p., 9781640093225
Harper, $26.99, hardcover, 288p., 9780062997395
Bantam, $28.99, hardcover, 464p., 9780525485926
Biography & Memoir
Other Press , $16.99, paperback, 256p., 9781635420180
Psychology & Self-Help
Houghton Mifflin, $19.99, hardcover, 256p., 9780358395317
Nature & Environment

Scribner, $27, hardcover, 304p., 9781501198502
Reference & Writing

New World Library, $22.95, hardcover, 176p., 9781608686971
Children's & Young Adult

Farrar, Straus and Giroux, $17.99, hardcover, 368p., ages 8-12, 9780374314156
Holiday House, $18.99, hardcover, 32p., ages 3-7, 9780823447602
Page Street Kids, $18.99, hardcover, 368p., ages 12-up, 9781645671701
---