From Garden District Book Shop
Last Two Virtual Happy Hours of the Month

Do you miss a good happy hour? Are you looking in vain for something to do on Friday nights in the time of COVID? We got you covered. Join us for Virtual Happy Hour every Friday night at 5pm CST to see what our exciting new guest(s) has in store. We'll be streaming on Facebook Live as well as YouTube.
Friday Janurary 22nd
Join us this week as we welcome local author Madison Webb! Her beautiful debut children's book, "Mardi Gras in New Orleans" is a MUST HAVE this Mardi Gras season. Grab a drink and join us as we talk books, Mardi Gras, New Orleans, and more for this live-streaming, interactive event!
Friday Janurary 29th
This week we welcome back, Alys Arden, author of The Casquette Girls series. The fourth installment in the series, The Gates of Guinée, hits shelves Jan 19th!
Grab a drink and join the conversation for this interactive event as we talk New Orleans, books, joining the circus, and more!
___________________________
Looking for your next good read? Give us a call at 504-895-2266 for our booksellers' expert recommendations. We're open Monday-Saturday from 10am-6pm and Sundays from 12pm-5pm. We are still offering curbside pickup as well as free delivery within 5 miles of the bookshop!
Stay well and keep reading. The end is in sight!

In this Issue...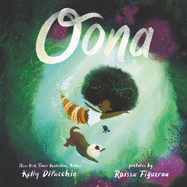 A darling little mermaid and her sea otter pal find plenty of mischief in their treasure-hunting ocean adventures.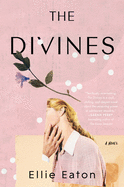 A crumbling all-female boarding school becomes the scene of a tragedy when its privileged students turn against one another in this captivating debut.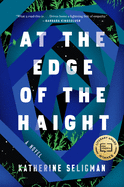 In this quietly compassionate novel, a young homeless woman stumbles onto a crime scene on the edge of Haight-Ashbury, and eventually reconsiders how she got there.
Review by Subjects:
Fiction ⋅ Mystery & Thriller ⋅ History ⋅ Social Science ⋅ Psychology & Self-Help ⋅ Science ⋅ Children's & Young Adult

From Garden District Book Shop
Upcoming Events
Postponed - In-Person Event - Kent Babb: Across the River: Life, Death, and Football in an American City
09/16/2021 - 6:00PM
EVENT Postponed THE GARDEN DISTRICT BOOK SHOP HOSTS KENT BABB TO CELEBRATE HIS NEW RELEASE, ACROSS THE RIVER: LIFE, DEATH, AND FOOTBALL IN AN AMERICAN CITY The Garden District Book Shop is thrilled to host an evening celebrating the recent release of award-winning sportswriter Kent Babb's, Across the River: Life, Death, and Football in an American City. What is sure to be a classic work of sports journalism, Across the River is an investigation into the...
Book Candy
Ursula K. Le Guin Commemoration
Ursula K. Le Guin "is getting her own commemorative stamp from the U.S. Post Office," Gizmodo noted.
---
Merriam-Webster looked up the difference between "ferment" vs. "foment."
---
Toronto's Thomas Fisher Rare Book Library has "one of Canada's most incredible rare book collections," Atlas Obscura reported.
---
CrimeReads explored "Graham Greene and Dorothy Glover's amazing collection of Victorian detective fiction."
---
A rejected Tintin cover illustrated by Hergé sold at auction for €3.2 million (about $3.9 million), the Guardian reported.

Great Reads
Rediscover: Autobiography of a Yogi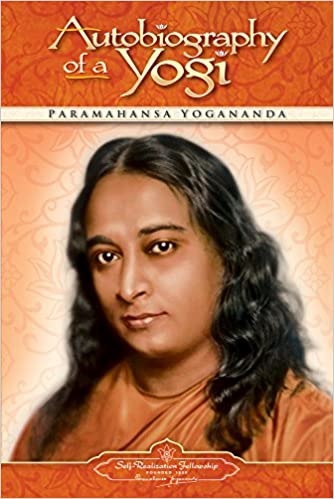 2021 marks 75 years since the publication of Autobiography of a Yogi by Paramahansa Yogananda, which introduced millions of readers to meditation, yoga and other Indian spiritual principles. Yogananda (1893-1952) first came to the United States in 1920 on a mission to spread what he had learned as a disciple in India to Western audiences previously unfamiliar with yoga or meditation. After a brief return to India in 1935-1936, Yogananda spent the last decades of his life in the U.S., where he founded the Self-Realization Fellowship and wrote his autobiography. Yogananda has been called the "Father of Yoga in the West" for his role in spreading that practice, particularly in the Los Angeles area. Today the Self-Realization Fellowship has groups in most large American cities.

In 1999, HarperCollins named Autobiography of a Yogi as one of the "100 Most Important Spiritual Books of the 20th Century." Steve Jobs read it every year and had the book distributed during his memorial service. It has also been popular among entertainers and celebrities, including George Harrison and Elvis Presley. Autobiography of a Yogi has sold more than four million copies since its release and is available from the Self-Realization Fellowship ($8.50). --Tobias Mutter

The Writer's Life
Katherine Seligman: Strayed Lives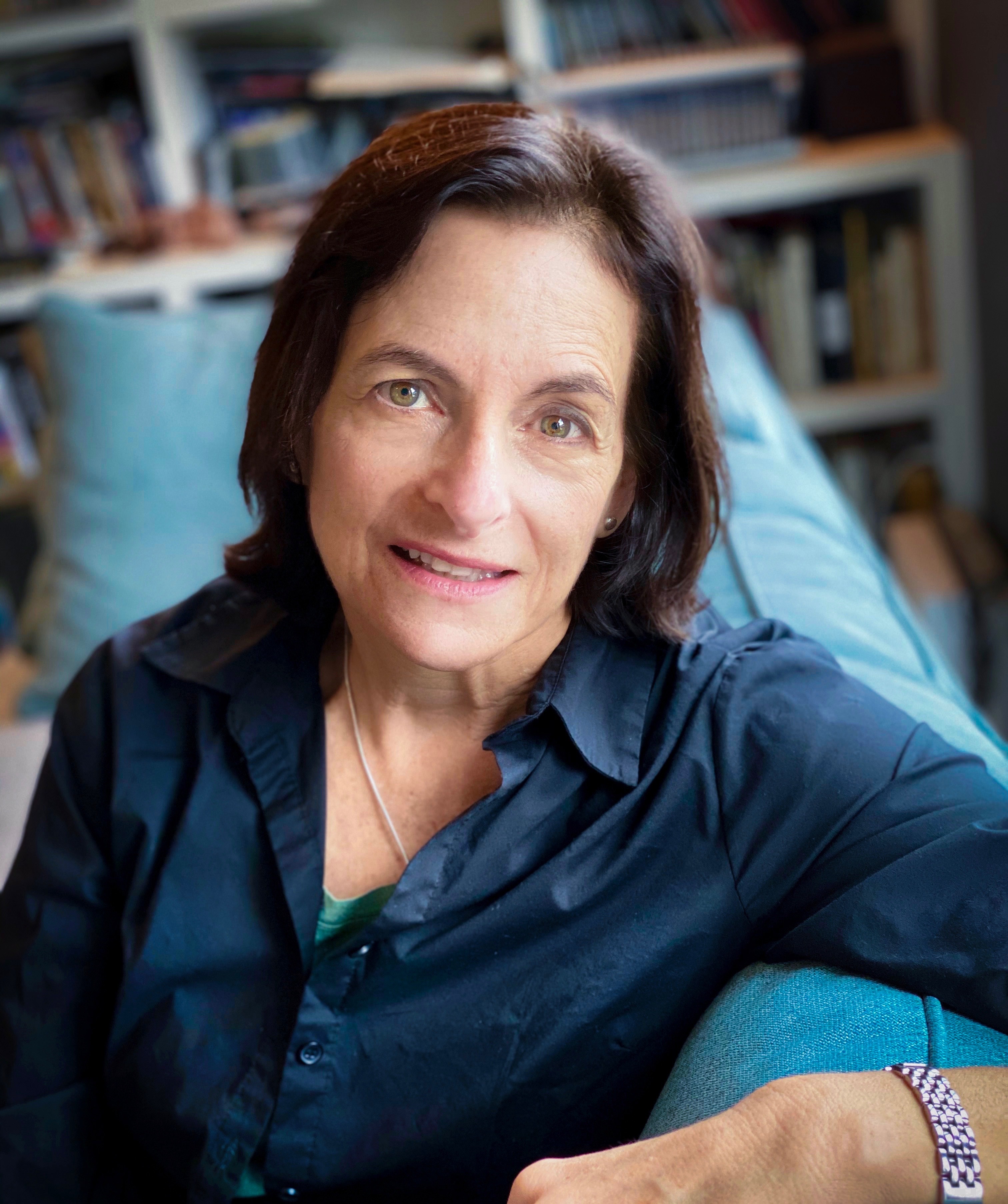 photo: Penni Gladstone
Katherine Seligman has been a staff writer at the San Francisco Chronicle Magazine and a reporter for the San Francisco Examiner and USA Today. Her stories have appeared in Redbook, Life, Time, Al Jazeera America and the anthology Fresh Takes. She is a member of the San Francisco Writers' Grotto and loves working in clay. Her debut novel, At the Edge of the Haight (Algonquin; reviewed below), is the 10th winner of the PEN/Bellwether Prize for Socially Engaged Fiction.
What event or person inspired this story?
One night my husband and I were driving home through Golden Gate Park and this man threw himself in front of our car, saying, "Help, don't leave me." We stopped and called the police. He was pointing, and they shone the light over there, and there was a body on the ground. My husband, who's been an ER doctor, ran over to see if there was anything he could do, and what he saw was this kid gasping for his last breath. They arrested the man who'd stopped us, and nothing ever happened to him. Because there were two witnesses, and one was dead. I tried to find out what had happened, asking questions of people who had been living in the park, and I just wasn't getting anywhere. One of the cops said to me, "We have no idea what happened, but neither of these guys was up to any good." And I just started thinking about this kid who died, and what his life had been like. That was what started it off. I had always talked to people on the streets who were traveling through or living here, but I started doing it with a new purpose, and I just started writing.
How are journalism and novel-writing alike and different?
I started out writing fiction in college and a year or two after college, and then went into journalism because I really didn't have any idea what I wanted to write about. I felt like I was manufacturing things. I continued as a journalist, but never gave up the idea of writing fiction. I wrote two novels before this that are still drafts, and when I got to this one, I felt like I had learned more. It just carried me through the process. I think the natural curiosity and the rhythm of having deadlines and sitting down and knowing that you have to write helped me. I did have a great desire to do it, and some background, but there are some land mines for journalists who write fiction. I can see them in my work, and in other works. You can enter into research rapture, and think everything is so interesting, when it's not important.
What makes a good protagonist?
Someone who inhabits a world so completely that we believe it. It doesn't always have to be somebody that you really like or trust, as we know--there are so many books where we completely doubt or dislike the protagonist. But there has to be some element of belief in what this character is doing, and the character has to be revealed in some way. There has to be something that is driving them, often some big discovery, something the reader learns about the protagonist.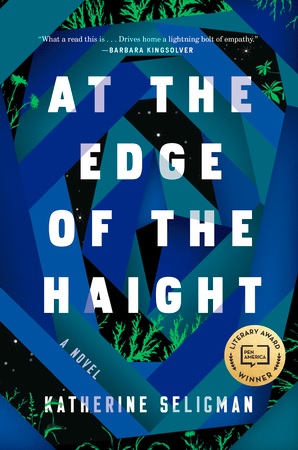 What happens inside Maddy is often as important as what happens outside. Why?
I played with writing from a close third person, and from two and then three points of view, but I came around to the first person, inside her head, because I really wanted to show how someone could get into a situation like this. That someone you see on the street often isn't so different from your own child, or your sister. I know people say that, but I actually believe that that's true. I really wanted a first-person voice that felt like she was learning while she was going. She didn't know everything. That's someone who we could look at and find some level of understanding of what she was going through, because there are a lot of things about herself that she doesn't know. She's so hurt. She's somebody who really wants to hide, which I think is a fairly common human trait. I think there are a lot of people who go through life with so many secrets, trying to hide.
Did you do research specifically for this novel?
I did a number of stories over the years on various homeless issues, and a couple about what was going on in my own neighborhood, raising children, and why we stayed in the Haight.
I went to the hospital and sat and watched people come in. I spent a lot of time in the courts. I went and watched the disposition of cases of homeless people who'd been arrested and listened to how they were treated. The police were very generous, talking to me from their perspective. I did additional research, but in a different way than I did as a journalist, more talking and absorbing. There were a couple of kids who were very generous in spending time with me, answering questions about what it felt like to be awakened at 4 and 5 in the morning when they were sleeping in the park. A lot of the things that happened in the book, not the specific plot but some of the details, are things that actually happened. This neighborhood is so full of color and life. You just never know when you'll find somebody walking a chicken on a leash down the street. There was actually a young woman many years ago who had a rat that she kept in her sleeve, and she taught it--she'd give it a juice box and it would drink through the straw. She told me what went into training this rat, and it was great.
What message do you hope readers take away from this story?
I hope that people will realize that someone who you walk by has a very full life story, just as you do. I don't mean it in any finger-shaking kind of way, but I believe that our lives are richer when we open our eyes to what's around us. It doesn't matter where you live. And I realize that some people feel threatened, and there are really complicated things going on out there on the street. We have to have basic respect for people who are living on our streets, and they have to have respect for the neighborhood. I hope people will open their eyes and realize there's a person out there who might have a lot in common with you and your family. Just be open to that. And there are many people with drug and alcohol problems who can be violent, but for the most part they're people whose lives have strayed from what we consider typical, and who find themselves on the street. In my neighborhood often there are travelers and seekers who are following something that they think is going to be magical.
I didn't set out to write about homelessness per se; it was just this idea that you walk by people every day and you have no idea who they are, what they're hiding, what their lives are like. I guess that's what interests most novelists. I can just look across the street in somebody's window and think, huh. What's going on over there? And I think we all have that element of make-believe. --Julia Kastner, librarian and blogger at pagesofjulia

Book Reviews
Fiction

Algonquin, $26.95, hardcover, 304p., 9781643750231

Morrow, $27.99, hardcover, 320p., 9780063012196
Amistad, $27.99, hardcover, 384p., 9780062979063
Algonquin, $26.95, hardcover, 320p., 9781616206802
MCD/Farrar, Straus & Giroux, $27, hardcover, 288p., 9780374231255
Mystery & Thriller
Del Rey, $16, paperback, 208p., 9780593237779
History
Farrar, Straus and Giroux, $40, hardcover, 768p., 9780374293130
Social Science
Harper, $29.99, hardcover, 464p., 9780062938336
Psychology & Self-Help
St. Martin's Essentials, $26.99, hardcover, 256p., 9781250262776
Science
PublicAffairs, $29, hardcover, 368p., 9781541758230
Children's & Young Adult

Katherine Tegen Books, $17.99, hardcover, 32p., ages 4-8, 9780062982247
Balzer + Bray, $17.99, hardcover, 416p., ages 8-12, 9780062975164
---