From the Shelf
Developing a Mind for Winter
As a Texan transplant to the Northeast, I struggle with the cold and dark of winter. This year, with the ongoing pandemic, I'm dreading the icy isolation more than ever, and turning to books for comfort and distraction.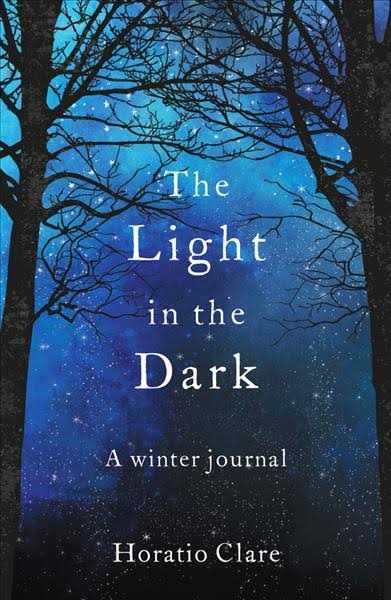 British essayist Horatio Clare's memoir The Light in the Dark (Elliott & Thompson, $16.95) charts his winter experiences in West Yorkshire. Clare suffers from seasonal depression, and his lyrical descriptions of frigid windswept walks and damp, crowded trains provide a candid account of a challenging time. But, as his title suggests, Clare also looks for joy in the dark months, prompting readers to do the same.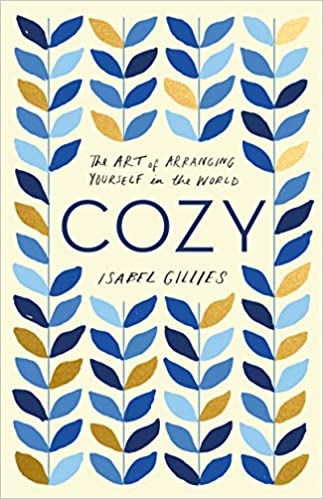 Journalist and actress Isabel Gillies believes firmly in the power of coziness--in all seasons and in all places. Cozy: The Art of Arranging Yourself in the World (HarperWave, $22.99), her exploration of the concept, mixes whimsy (an ode to tubby blue mailboxes) with gentle realism (nurses' efforts to provide coziness for hospital patients). Gillies's book joins Meik Weiking's The Little Book of Hygge (Morrow, $19.99) and other similar explorations of comfort and warmth, as many of us hunker down for a long pandemic winter.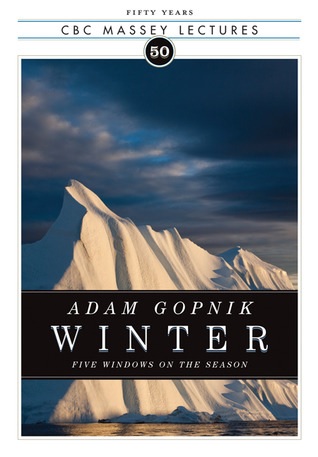 In 2011, Adam Gopnik made winter the subject of five talks he delivered for the CBC Massey Lectures, published in Winter: Five Windows on the Season (House of Anansi, $19.99). He explores winter from various perspectives (romantic, recuperative and recreational, to name a few), and delves into historical ideas of winter, childhood nostalgia, winter sports and even modern-day underground cities in his quest to understand and better survive the cold season. Gopnik's deep research and wry humor combine to make me think winter can be fascinating--even enjoyable.
The cold season may never be my favorite, but with these books (and plenty of tea), I'm searching for its unexpected (if chilly) delights. --Katie Noah Gibson, blogger at Cakes, Tea and Dreams

In this Issue...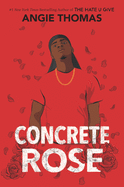 In this compelling, thought-provoking prequel to The Hate U Give, a Black 17-year-old gang member must make difficult decisions when he becomes a father.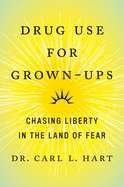 An iconoclastic drug expert delivers an engaging corrective on illicit substances and their effects, as well as a rousing antidote to racist drug policies.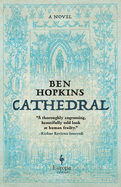 This compelling and sweeping medieval saga considers the building of a cathedral and a realignment of society.
Review by Subjects:
Fiction ⋅ Mystery & Thriller ⋅ Science Fiction & Fantasy ⋅ Biography & Memoir ⋅ Social Science ⋅ Essays & Criticism ⋅ Children's & Young Adult

From Garden District Book Shop
Upcoming Events
Postponed - In-Person Event - Kent Babb: Across the River: Life, Death, and Football in an American City
09/16/2021 - 6:00PM
EVENT Postponed THE GARDEN DISTRICT BOOK SHOP HOSTS KENT BABB TO CELEBRATE HIS NEW RELEASE, ACROSS THE RIVER: LIFE, DEATH, AND FOOTBALL IN AN AMERICAN CITY The Garden District Book Shop is thrilled to host an evening celebrating the recent release of award-winning sportswriter Kent Babb's, Across the River: Life, Death, and Football in an American City. What is sure to be a classic work of sports journalism, Across the River is an investigation into the...
Book Candy
Grammar Quiz
"How well can you complete this fill-in-the-blank grammar quiz?" Mental Floss challenged.
---
CrimeReads investigated "diamonds in literature: the ultimate Macguffin."
---
"A long-lost Elie Wiesel poem--a serendipitous literary finding." (via the Jerusalem Post)
---
Author Peter Ho Davies recommended his "top 10 books about the unknowable" for the Guardian.
---
"Why do books have prices printed on them?" NPR's Marketplace had the answer.
---
"A 16th-century astronomy book featured 'analog computers' to calculate the shape of the moon, the position of the sun, and more," Open Culture noted.

Great Reads
Rediscover: The Defining Moment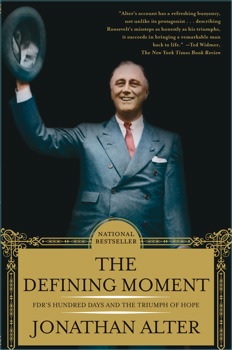 When Franklin D. Roosevelt became president of the United States in 1933, he was faced with the daunting task of saving a country in the midst of its worst ever economic crisis. During the first 100 days of his presidency, Roosevelt called Congress into a special three-month session in which he passed 15 bills that marked the beginning of the New Deal, an ambitious program of progressive legislation to combat the Great Depression. This remarkable period is the subject of Jonathan Alter's 2006 book The Defining Moment: FDR's Hundred Days and the Triumph of Hope. Alter, a former senior editor for Newsweek, argues that Roosevelt's childhood, tumultuous personal life--including his polio diagnosis--and early political career made him uniquely qualified for that historical moment, along with Roosevelt's willingness to "throw a lot of things against the wall to see what stuck."

In a November 18, 2008, interview with 60 Minutes, President-elect Obama said he had been reading The Defining Moment and hoped to apply some of its lessons to his forthcoming administration. With Obama's former Vice President now at the helm amid even graver circumstances, one hopes for a repeat of FDR's decisive action. The Defining Moment is available in paperback from Simon & Schuster ($18). --Tobias Mutter

The Writer's Life
Reading with... Nikki Grimes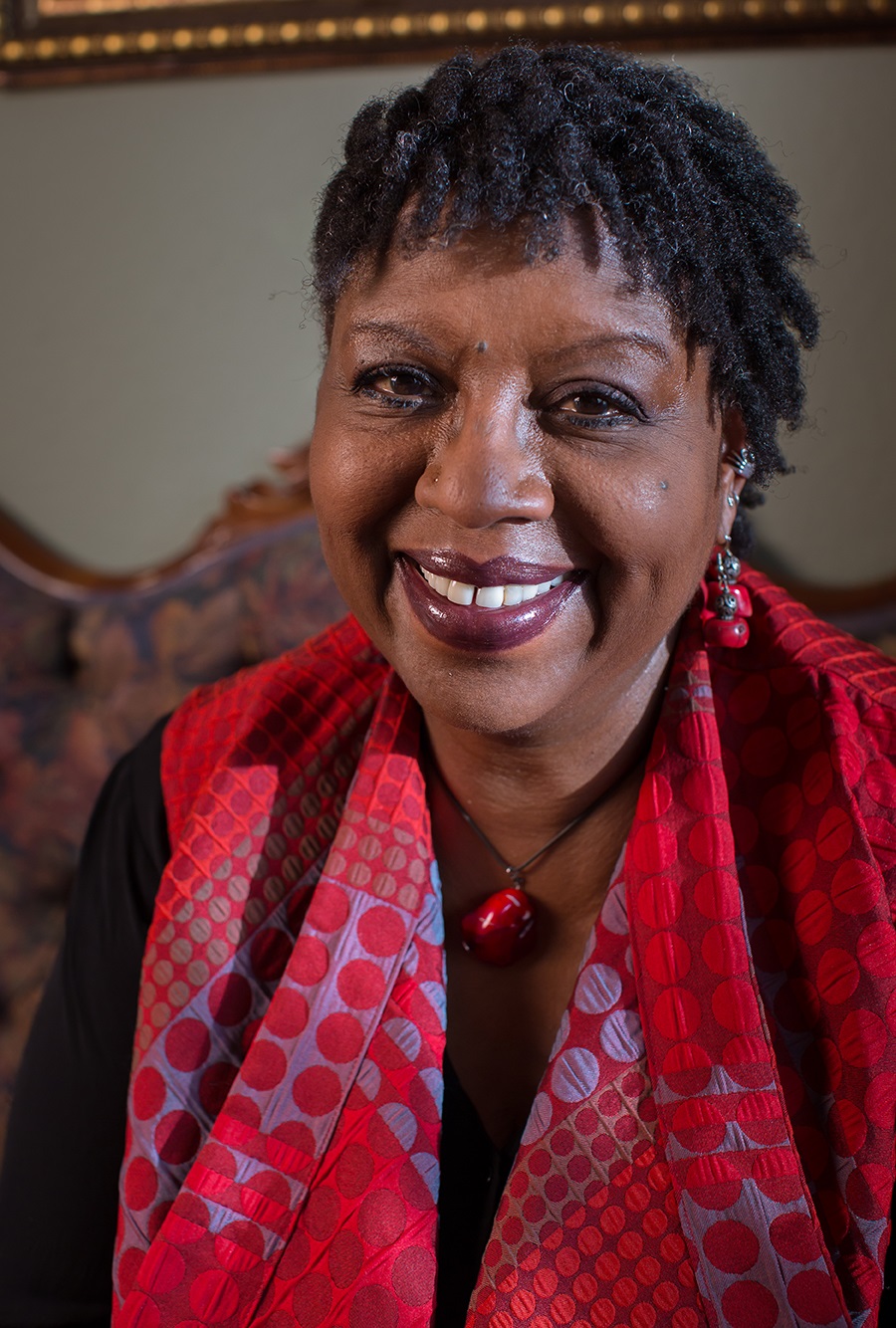 photo: Aaron Lemen
Nikki Grimes is the recipient of the Children's Literature Legacy Award, the Virginia Hamilton Award for Lifetime Achievement and the NCTE Award for Excellence in Poetry for Children. Grimes's works include Southwest Sunrise, illustrated by Wendell Minor; the Printz Honor and Sibert Honor book Ordinary Hazards; NAACP Image Award nominee Planet Middle School; Coretta Scott King Award winner Bronx Masquerade; Coretta Scott King Author Honor books Jazmin's Notebook, Talkin' About Bessie, Dark Sons, The Road to Paris and Words with Wings (which was also named an ALA Notable Book); and What Is Goodbye?, an ALA Notable Book. Her most recent book is Legacy: Women Poets of the Harlem Renaissance (out now from Bloomsbury). She lives in Corona, Calif.
On your nightstand now:
A Circle of Quiet by Madeleine L'Engle
Illuminated Life: Monastic Wisdom for Seekers of Light by Joan Chittister
All of Me by Chris Baron
The Unvarnished Jesus: A Lenten Journey by Brian Zahnd
Watch Us Rise by Renée Watson and Ellen Hagan
Favorite book when you were a child:
A Tree Grows in Brooklyn by Betty Smith. Francie and I had a lot in common--we were both familiar with childhood trauma and we were both tough.
Your top five authors:
This, of course, is an impossible choice, but here goes.
Lucille Clifton is the poet I want to be when I grow up. Of course, there's not much time left, so that probably won't happen!
Mary Oliver because her poetry is simply sublime.
James Baldwin because he was brilliant, his work still resonates and he was my first mentor.
Naomi Shihab Nye because, whether she's writing for children or adults, all of her work feels elegant and necessary.
C.S. Lewis. Because he's C.S. Lewis. Come on! The Chronicles of Narnia? The Screwtape Letters? Mere Christianity? Who can argue with those?
Book you've faked reading:
I never faked reading Charlotte's Web by E.B. White, but I didn't actually read it until I was well into my 40s.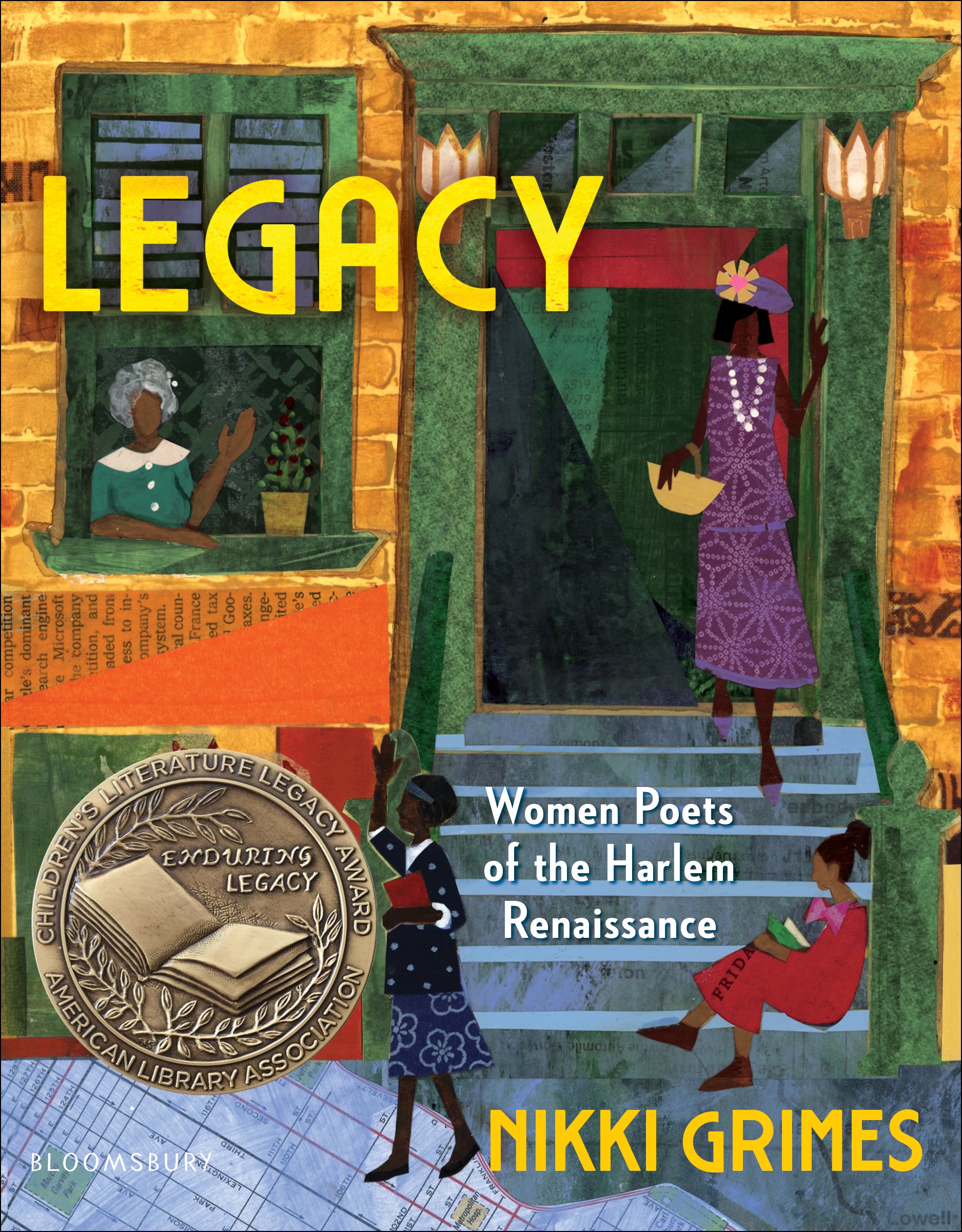 Book you're an evangelist for:
Kindred by Octavia E. Butler. It takes the modern reader inside of the experience of being a slave and shows us what it truly means to have no choice and no power. It eliminates any excuses we might have for not making something of our lives today.
Book you've bought for the cover:
Brown Angels: An Album of Pictures and Verse by Walter Dean Myers. It was so unusual to see a book cover celebrating the beauty of Black babies and I had to have it.
Book you hid from your parents:
It doesn't exist.
Book that changed your life:
Spoon River Anthology by Edgar Lee Masters changed my writing life. It taught me how powerful a tool of storytelling poetry could be. I've been telling stories that way ever since.
Favorite line from a book:
Another impossible task! I'll choose two.
From The Bluest Eye by Toni Morrison: "A little black girl yearns for the blue eyes of a little white girl, and the horror at the heart of her yearning is exceeded only by the evil of fulfillment." I found this stunning. I ached for this girl who failed to see her own beauty but wanted to borrow someone else's.
Another favorite is from Come with Me: Poems for a Journey by Naomi Shihab Nye. It's from the poem "Secrets" which opens, "Because a secret is a ticket... and without it/ the trip would be/ too lonely." There is no more perfect line than that.
Five books you'll never part with:
The Bible. This is the book upon which I build my life.
Kindred by Octavia Butler.
The Middle Passage: White Ships/Black Cargo by Tom Feelings. The horror and anguish Feelings captured remind me of how much my people have overcome, and what a miracle it is that we're alive.
The Fire Next Time by James Baldwin. No essays have ever been more potent, more true, more prophetic or more exquisitely written. They are as fresh and resonate as much today as ever.
A Dark and Splendid Mass by Mari Evans. Mari Evans was one of the most underrated poets of this generation and this collection makes the point.
Book you most want to read again for the first time:
The Liars' Club by Mary Karr. It was brave, it was bold and so much of Karr's story resonated with my own. This book showed me what a memoir could be, and it was this memoir I had in the back of my mind while I worked my own.

Book Reviews
Fiction

Europa Editions, $28, hardcover, 624p., 9781609456115
Atria, $27, hardcover, 464p., 9781982150617
St. Martin's Press, $26.99, hardcover, 288p., 9781250256300
Mystery & Thriller
Berkley, $26, hardcover, 304p., 9780593198223
Minotaur Books, $26.99, hardcover, 352p., 9781250754943
Science Fiction & Fantasy
Angry Robot, $14.99, paperback, 272p., 9780857668745
Biography & Memoir
St. Martin's Press, $27.99, hardcover, 352p., 9781250274847
HarperOne, $27.99, hardcover, 288p., 9780063054332
Social Science

Penguin Press, $28, hardcover, 304p., 9781101981641
Essays & Criticism
Knopf, $23, hardcover, 192p., 9780593318485
Children's & Young Adult

Balzer + Bray, $19.99, hardcover, 368p., ages 13-up, 9780062846716
Simon & Schuster, $19.99, hardcover, 464p., ages 13-up, 9781534448537
---