From the Shelf
Poetry as Touchstone
Amanda Gorman, the youngest inaugural poet in U.S. history, told the New York Times, "Poetry is typically the touchstone that we go back to when we have to remind ourselves of the history that we stand on, and the future that we stand for." Her poem "The Hill We Climb" (coming in March from Viking, $15.99) evoked the pain and loss leading up to this milestone Black History month, along with hope for the future. "Quiet isn't always peace," she wrote.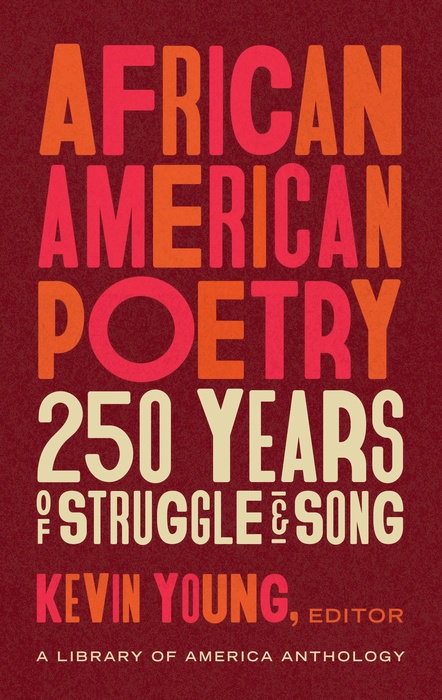 Kevin Young's superbly curated collection African American Poetry: 250 Years of Struggle & Song (Library of America, $45) traces the image of "America" through centuries--from James M. Whitfield to Carrie Williams Clifford to Gwendolyn B. Bennett to Langston Hughes to Joshua Bennett--and readers feel the undercurrents of activism and the reverberation of poets building upon the canon of those who came before them.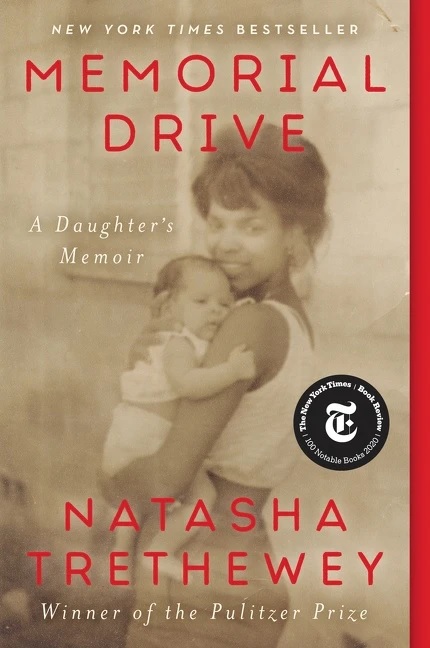 The poems in Natasha Trethewey's Monument (Mariner, $15.99) take on even greater complexity in light of her memoir, Memorial Drive (Ecco, $27.99). That Atlanta's Memorial Drive, with its monument to the Confederacy, would also mark the site of her mother's murder drives home the ceaseless perpetuation of grief and pain.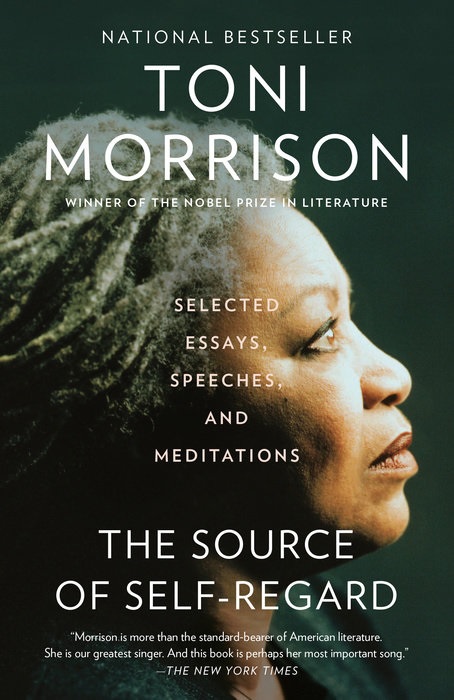 Toni Morrison wrote in her collection The Source of Self-Regard (Vintage, $16.95), "Writers... can disturb the social oppression that functions like a coma on the population, a coma despots call peace, and they stanch the blood flow of war that hawks and profiteers thrill to. That is their peril." A coma despots call peace. Quiet is not always peace.
Gorman's closing lines move us forward in hope: "We will rise from the gold-limbed hills of the West. We will rise from the windswept Northeast where our forefathers first realized revolution.... We will rise from the sun-baked South." And we hear the echo of another inaugural poet, Maya Angelou: "Bringing the gifts that my ancestors gave,/ I am the dream and the hope of the slave./ I rise/ I rise/ I rise." --Jennifer M. Brown, senior editor, Shelf Awareness

In this Issue...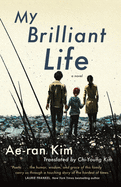 An achingly beautiful story of a teenage boy whose body is aging faster than it should--and all the life lessons he is forced to learn in his too-short time.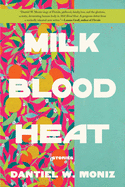 Dantiel W. Moniz's alluring debut collection of 11 stories set in the eternal Florida heat is an incandescent and rebellious arrival.

Under neon and moonlight shadows, woodland animals take over a country fair after the humans go home for the night.
Review by Subjects:
Fiction ⋅ Mystery & Thriller ⋅ Romance ⋅ Biography & Memoir ⋅ History ⋅ Science ⋅ Children's & Young Adult

From Garden District Book Shop
Upcoming Events
Postponed - In-Person Event - Kent Babb: Across the River: Life, Death, and Football in an American City
09/16/2021 - 6:00PM
EVENT Postponed THE GARDEN DISTRICT BOOK SHOP HOSTS KENT BABB TO CELEBRATE HIS NEW RELEASE, ACROSS THE RIVER: LIFE, DEATH, AND FOOTBALL IN AN AMERICAN CITY The Garden District Book Shop is thrilled to host an evening celebrating the recent release of award-winning sportswriter Kent Babb's, Across the River: Life, Death, and Football in an American City. What is sure to be a classic work of sports journalism, Across the River is an investigation into the...
Book Candy
Empowering Picture Books with Black Characters
"Empowering picture books with Black characters" were recommended by the New York Public Library."
---
"A dream deferred is a dream denied." Mental Floss shared "20 inspiring quotes from Langston Hughes."
---
Merriam-Webster looked up "words from 1921: 100 years old and still around."
---
"Rarely-seen illustrations of Dante's Divine Comedy are now free online, courtesy of the Uffizi Gallery." (via Open Culture).
---
Author Una Mannion chose her "top 10 books about children fending for themselves" for the Guardian.

Mallika Chopra: A Messy, Meditative Journey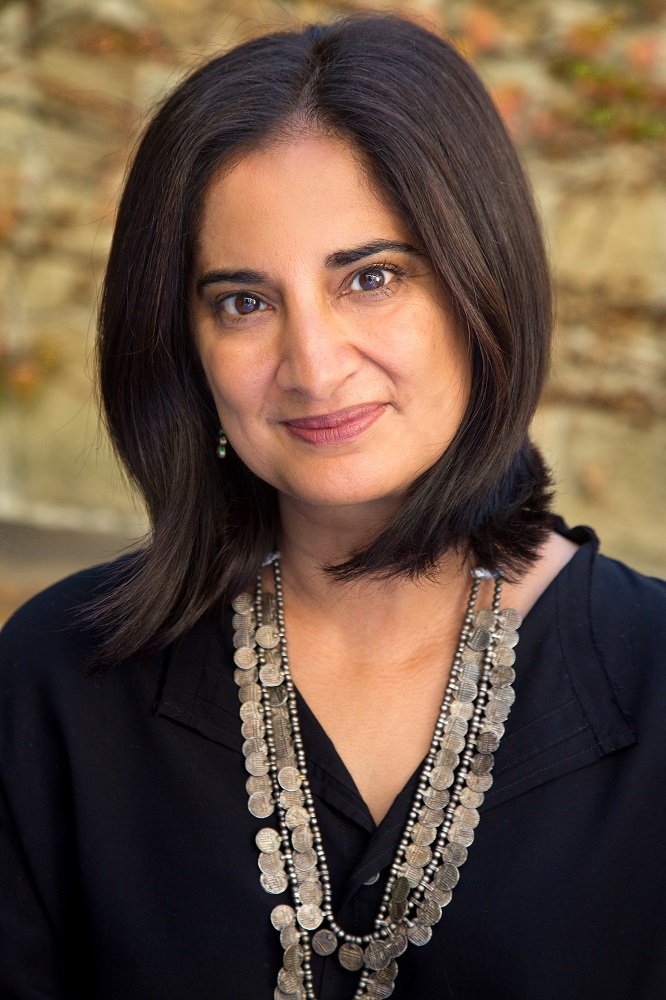 Mallika Chopra
Mallika Chopra is a mom, media entrepreneur, public speaker and published author. She is the author of children's books Just Breathe: Meditation, Mindfulness, Movement, and More, Just Feel: How to Be Stronger, Healthier, Happier and More, and the upcoming Just Be You and My Body Is a Rainbow (Running Press Kids). Chopra has taught meditation to thousands of people and enjoys speaking to audiences around the world about intention, balance and living a life of purpose.
Would you please tell readers a little bit about your journey?
I am a natural entrepreneur so have had many, many projects--I refer to my work, like my personal life, as a messy journey!
In my book for adults, Living with Intent, I share insights I learned while seeking meaning and balance as a mom and entrepreneur--overwhelmed often by work, family and too many responsibilities! As I began to speak to audiences around the world, the most common question I received was, "How do we teach meditation and mindfulness to children?" I learned how to meditate when I was nine years old from my father, Deepak Chopra, so I feel privileged to be able to share my own experiences with others. The Just Be Series--which includes Just Breathe, Just Feel and Just Be You (coming out in March)--share many of the tools, lessons and insights that I learned as a child, and have had the opportunity to teach throughout my life.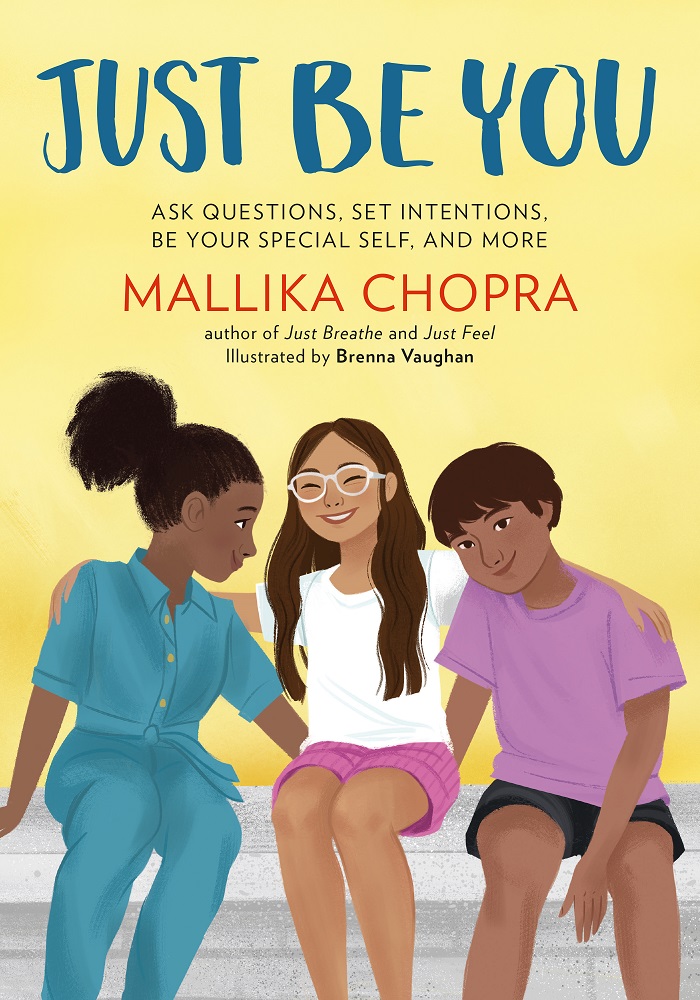 Just Breathe and Just Feel were directed at the 8-12, middle-grade audience. Why did you choose that age range?
I love writing for middle graders because this is an age when kids are curious, aware, ask tons of questions, love to be silly, are open about how their bodies react to situations and express feelings innocently. My books are written to guide an experience: when children breathe deeply, name feelings, explore their likes and dislikes or feel connected to nature, the experience belongs to them. It is not intellectual, but rather about their individual insights and knowingness.
Just Be You is also for the middle-grade audience. It is dedicated "to you, the reader. You are the inspiration, the hope, and the light of the future." How do you think children approach a book like this?
Just Be You is about asking questions, setting intentions and celebrating your special self. My intent with this book is to honor children's natural inclination to explore, dream, wonder, imagine and think about the values they want to live by. Children are living in a hyper-stimulated world where we often put too much pressure on them to achieve goals or define (often by adults) who they are early on. Hopefully this book gives children (and the adults in their lives) space to embrace uncertainty, possibilities, belonging and the lifelong journey of self-discovery. In my personal experience, when you know yourself beyond the labels, then you feel more secure, belonging, and confidence.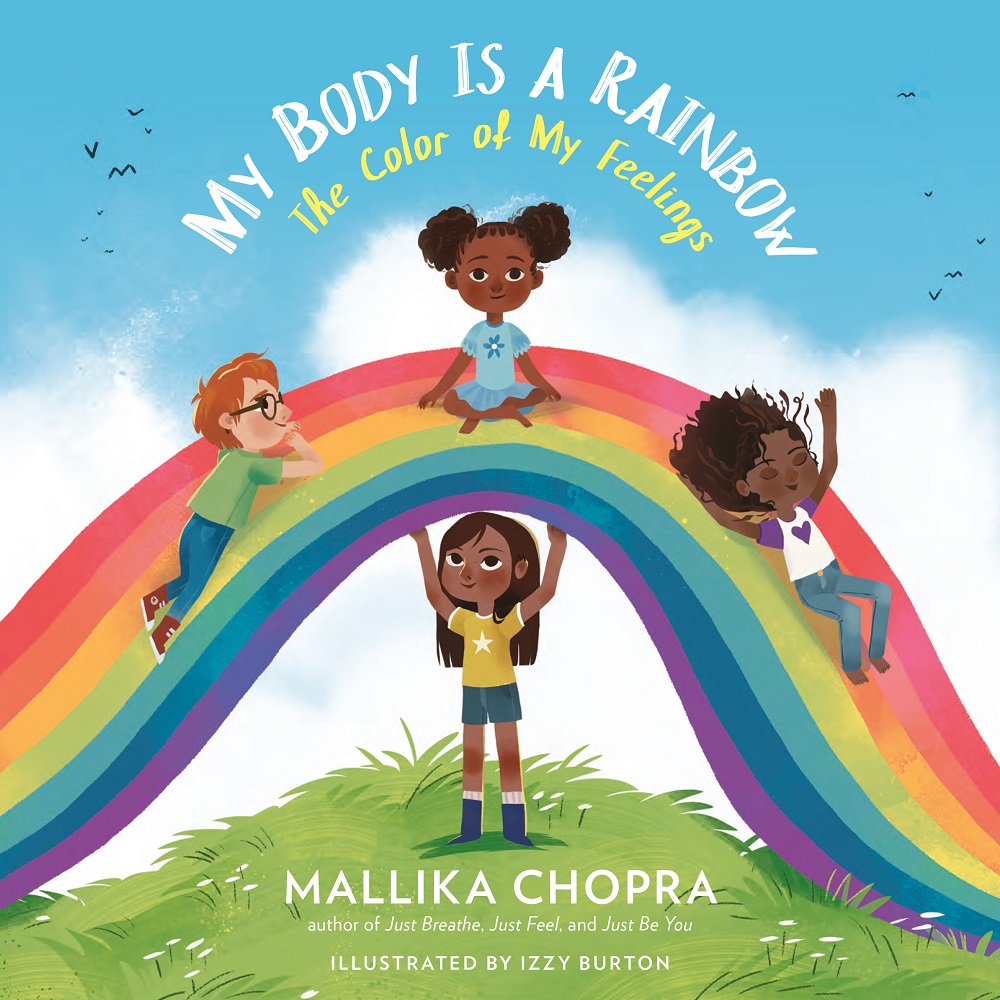 Your other upcoming title with Running Press Kids, My Body Is a Rainbow, is a picture book about feelings for ages 4-8. Why a picture book?
I often speak at schools. The Just Be Series has been a great curriculum of sorts to use in middle schools because I can engage with kids who love sharing how their body feels, how their mind races and how they can calm down with a tree pose or silent meditation. (Middle school kids love to demonstrate!)
With the younger children, I have found that colors, movement and imagination get them really engaged in the experience. My Body Is a Rainbow helps guide kids into using color, breath and attention in the body to become familiar with feelings, control overwhelming emotions and dream infinite possibilities.
What are you up to next? Is there anything else you'd like to tell Shelf readers?
I am so excited to be a "mindfulness consultant" on Stilllwater, a new, animated children's series on Apple TV+. The show, based on Zen Stories by Jon Muth, aims to teach subtle life lessons through a wise panda (Stillwater) who develops a special friendship with three siblings who live next door. This series is so well done--it's joyful, beautiful, insightful! I feel lucky to be linked to it, as it's another offering to teach kids how meditation, mindfulness, self-reflection and service can help them be resilient, purposeful and happier.
Julie Matysik: Cultivating a Sense of Play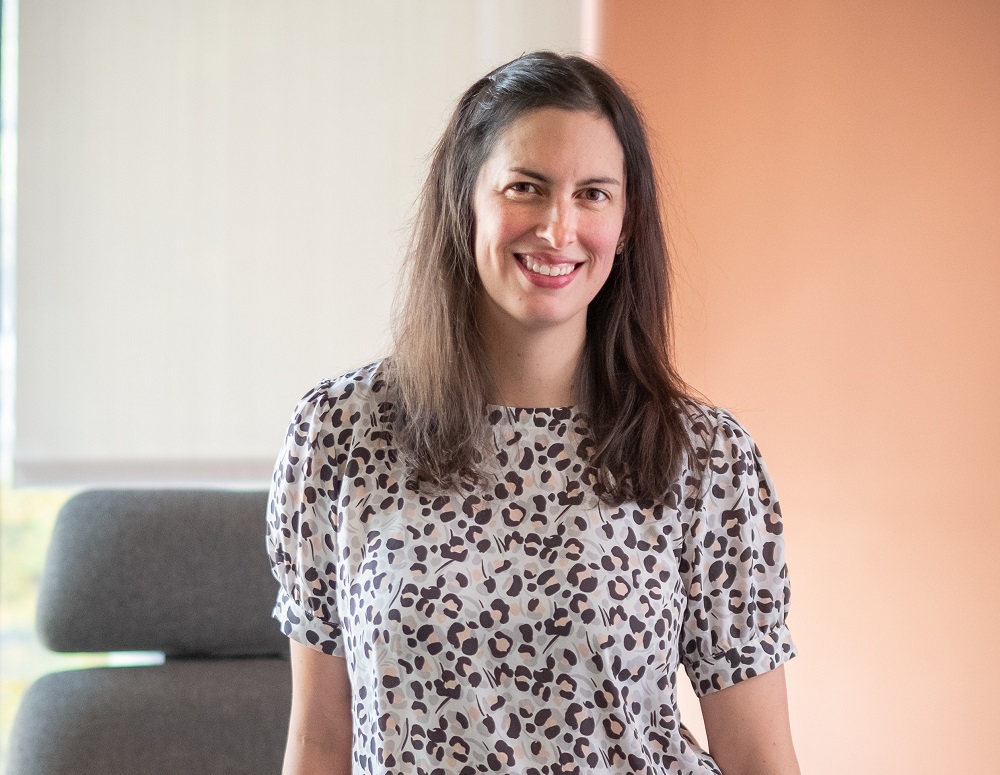 Julie Matysik
Julie Matysik is the Editorial Director of Running Press Kids. Prior to working at Running Press, Matysik was the Editorial Director of Sky Pony Press, which she helped found in 2011. She has worked with a number of bestselling and award-winning authors and illustrators, including Mallika Chopra, Beth Vrabel, Stacy McAnulty, Robb Pearlman, Thrity Umrigar, Charles Santore, Elly MacKay and Iza Trapani.
Would you tell us a little bit about what the job of Editorial Director entails?
Of course! Like many jobs in publishing, I do feel that my role as Editorial Director is constantly evolving and changing. My main focus, however, is to ensure the quality and consistency of our list while encouraging our small-but-mighty kids' team.
In an average week, I'm likely working on reading and/or acquiring new projects from agents, licensors and ideas generated in house by our team. I am usually editing a manuscript (or two) or even writing some of our early concept board books. I'm reviewing various illustration sketches or final art with our Creative Director, Frances Soo Ping Chow, and authors, making sure our books maintain an element of play in both the text and the illustrations. I'm also often in the midst of preparing copy or presentation materials for various sales meetings. One day never quite looks like the other. But that's the best part of working in publishing, at least for me. I like turning on my computer each morning and discovering challenges to solve and amazing projects that I cannot wait to see in print.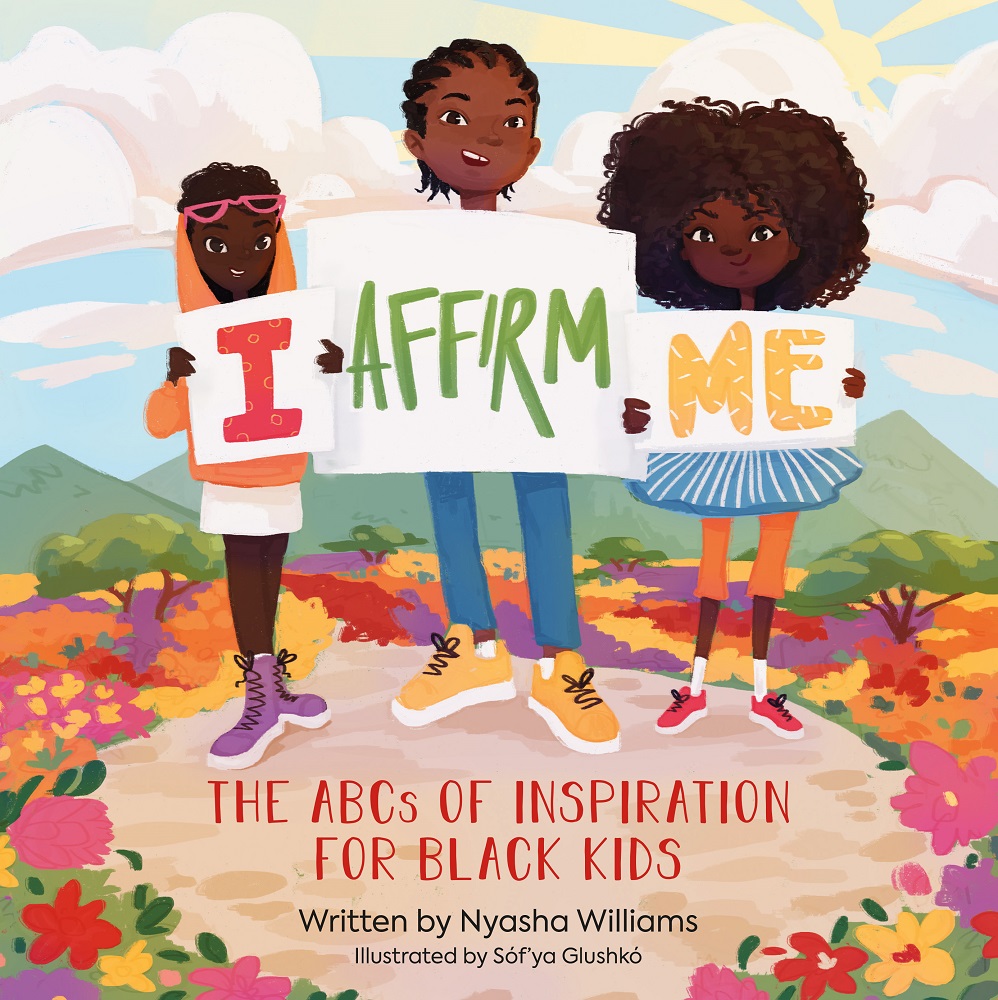 When you moved to Running Press Kids, did you have in mind a specific kind of program you wanted to develop or expand?
In my move from Sky Pony, I wanted to help make the Running Press Kids list more cohesive in its publishing program. My goal was to work with Frances to bring the kids list more in line with its parent imprint, Running Press's, dedication to publishing books that "amaze, delight, inspire, and entertain"--and to try to achieve this across all age groups we publish for (toddler through young adult). I've also always been a strong advocate for books--especially picture books--that encourage kids to engage with the world. Running Press Kids already had some beautiful books with this focus, so together with the creative team, we were able to grow the list in that direction.
The picture book program is one of your particular focuses. This includes upcoming titles like I Affirm Me: The ABCs of Inspiration for Black Kids and Dolls and Trucks are for Everyone. Would you please tell our readers a little bit about these books?
Absolutely! Nyasha Williams's I Affirm Me: The ABCs of Inspiration for Black Kids is a book of affirmations for young Black children to help nurture and embrace their authentic selves and to find self-acceptance amid strong role models. In a similar way, Robb Pearlman's Dolls and Trucks Are for Everyone, illustrated by Eda Kaban, reassures preschoolers that they can be whomever and whatever they want and feel themselves to be.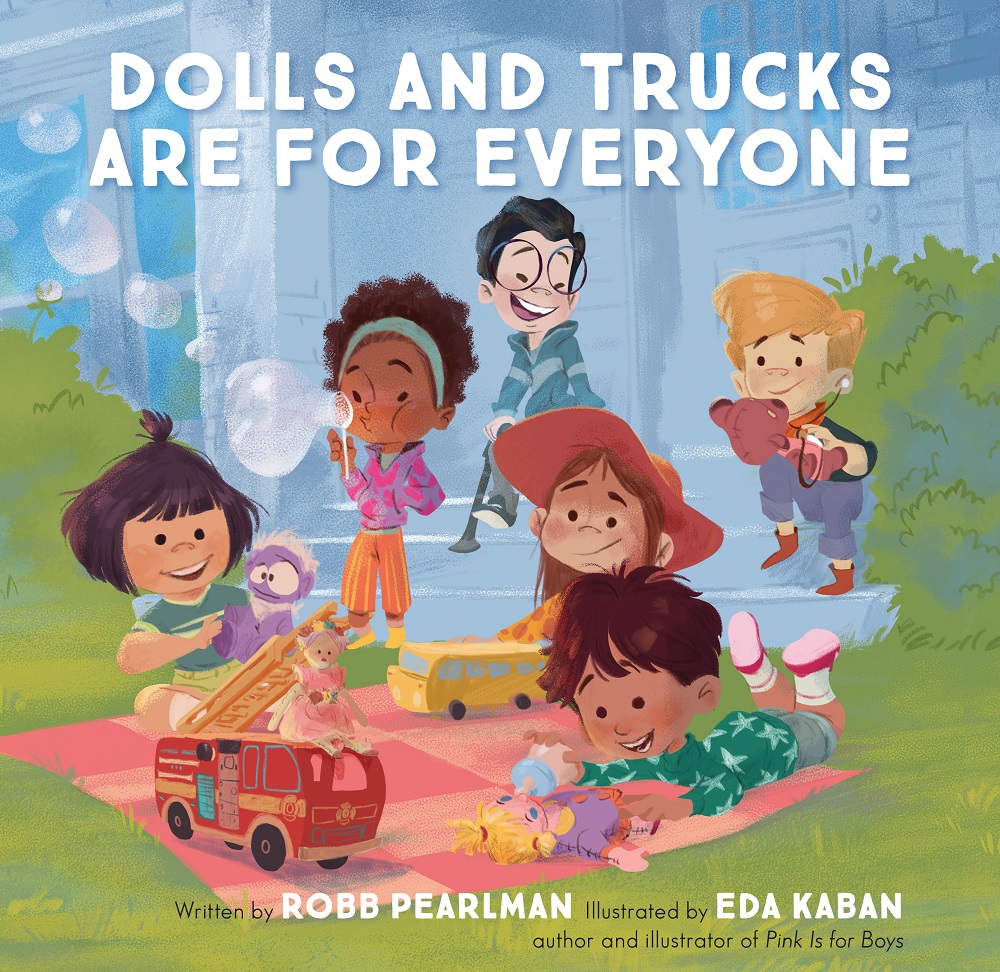 Is there anything new coming up that you're especially excited about?
This month we have a fabulous picture book publishing by Stacy McAnulty and illustrated by Wendy Leach titled A Small Kindness. The book follows a group of children starting their first day of school and, like a game of tag, each does one kind thing for another. As the kindness spreads, so does the color, moving the book from a monochromatic palette to a bright, vibrant rainbow. And of course, we have two new books by Mallika Chopra publishing this year!
While I've focused mainly on picture books here, we are publishing a fantastic group of books across age groups from toddlers to YA. I especially hope middle-grade readers will feel empowered by two of our upcoming illustrated anthologies: Earth Squad: 50 People Who Are Saving the Planet by Alexandra Zissu and illustrated by Nhung Lê, and We Got Game!: 35 Female Athletes Who Changed the World by Aileen Weintraub and illustrated by Sarah Green.

Great Reads
Rediscover: And Still I Rise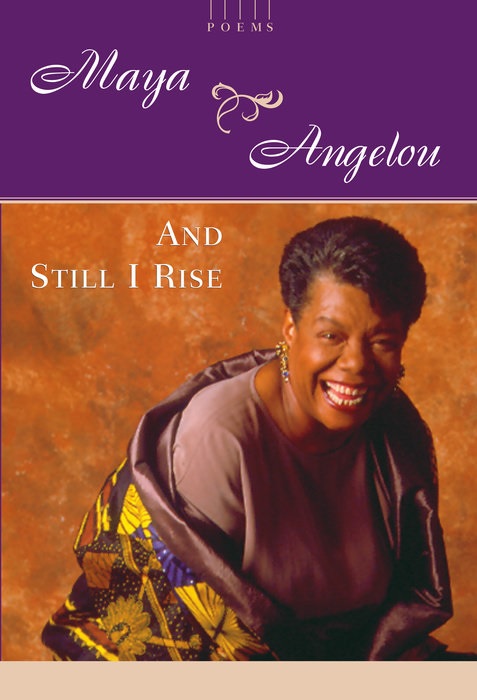 And Still I Rise was Maya Angelou's third poetry collection when it was first published by Random House in 1978. She had already written three of her total seven autobiographies, including I Know Why the Caged Bird Sings (1969), and a variety of songs, scripts, short stories and essays. Angelou was also a visiting professor at several universities, a theatrical producer and had appeared in the TV miniseries Roots. The release of And Still I Rise continued a pattern developed early in her career of alternating the publication of autobiographies with poetry collections.

And Still I Rise contains 32 poems divided into three sections: Touch Me, Life, Not Softly; Traveling; and And Still I Rise. Part one has a joyful atmosphere and celebrates Angelou's many personal strengths. Part two focuses on hardships such as addiction, abuse, poverty and racism. The titular third section finds many of the strengths mentioned in part one evident in Angelou's wider community. In 1993, she read "On the Pulse of Morning" at Bill Clinton's inauguration, becoming the second poet to perform at a presidential inauguration since Robert Frost at JFK's in 1961. Angelou's recording won the 1993 Grammy for Best Spoken Word. And Still I Rise is still available from Random House ($18). --Tobias Mutter

Book Reviews
Fiction

Forge, $24.99, hardcover, 208p., 9781250750556

Grove, $25, hardcover, 208p., 9780802158154
Knopf, $25.95, hardcover, 288p., 9780593318003
Akashic, $24.95, hardcover, 216p., 9781617758638
Mystery & Thriller
Putnam, $27, hardcover, 400p., 9780593187838
Romance
Kensington, $15.95, paperback, 320p., 9781496727671
Biography & Memoir
Avid Reader Press, $27, hardcover, 224p., 9781982111083
Random House, $28, hardcover, 368p., 9780812998665
History
W.W. Norton, $26.95, hardcover, 272p., 9780393245585
Science
Houghton Mifflin Harcourt, $27, hardcover, 240p., 9780358278146
Children's & Young Adult

Candlewick, $16.99, hardcover, 32p., ages 3-7, 9781536211153
Charlesbridge, $16.99, hardcover, 32p., ages 3-7, 9781580899321
Norton Young Readers, $19.95, hardcover, 64p., ages 6-9, 9781324015741
---