From the Shelf
Christian Robinson: The Book I Wish I Had as a Child
Christian Robinson
As a child, I felt a lot of shame and embarrassment about having an incarcerated mother. I didn't know that I was living in the country with the highest incarceration rate in the world and that my experience was far from uncommon.
Despite the pain of forced separation, I was still a kid who gravitated toward fun things and experienced joy. But I probably would have avoided a book that (in my young opinion) amplified how sad my situation was. Milo Imagines the World is my third book with Matt de la Peña (Last Stop on Market Street; Carmela Full of Wishes) and it is the book I wish I had as a child--that I wish my friends, teachers and classmates had as well. The way Matt approaches picture books is masterful: he offers a space for kids to feel seen and heard, without feeling called out. His storytelling allows for multiple conversations that anyone can be a part of, not just kids who know a certain experience.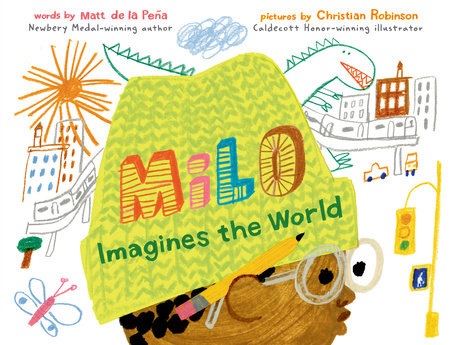 With everything I create, I try to keep fun at the center. It's my belief that if I am enjoying the process of what I'm creating, it could bring joy to the reader. As someone who makes pictures for a living, I recognize how powerful images can be. It is always my hope and goal to create pictures that empower, especially those who might not always feel seen and heard or have their stories reflected in books. It's my hope that this book will show kids and families who know this reality that they are not alone, and that their story matters. --Christian Robinson
Author/illustrator Christian Robinson has received both a Caldecott Medal and Coretta Scott King Illustrator Honor. Milo Imagines the World is reviewed below.

In this Issue...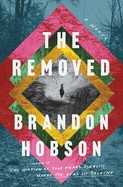 National Book Award finalist Hobson follows his debut with an emotional story of a grieving Cherokee family who experiences miracles in line with their traditional beliefs.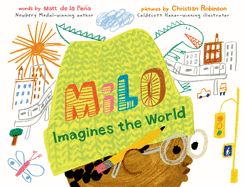 In another affecting picture book from the creators of Last Stop on Market Street, a boy fantasizes about the lives of his fellow passengers as he rides the subway to visit his incarcerated mother.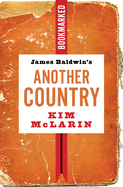 This seamless blend of literary criticism, memoir and social commentary is a lucid and powerful look at a beloved novel as well as what it means to be a Black woman writer in America.
Review by Subjects:
Fiction ⋅ Mystery & Thriller ⋅ Biography & Memoir ⋅ History ⋅ Essays & Criticism ⋅ Science ⋅ Children's & Young Adult

From Garden District Book Shop
Upcoming Events
Postponed - In-Person Event - Kent Babb: Across the River: Life, Death, and Football in an American City
09/16/2021 - 6:00PM
EVENT Postponed THE GARDEN DISTRICT BOOK SHOP HOSTS KENT BABB TO CELEBRATE HIS NEW RELEASE, ACROSS THE RIVER: LIFE, DEATH, AND FOOTBALL IN AN AMERICAN CITY The Garden District Book Shop is thrilled to host an evening celebrating the recent release of award-winning sportswriter Kent Babb's, Across the River: Life, Death, and Football in an American City. What is sure to be a classic work of sports journalism, Across the River is an investigation into the...
Book Candy
Reading Toni Morrison's Beloved
"Why should you read Toni Morrison's Beloved? An animated video makes the case." (via Open Culture)
---
"Readers share their most cherished library memories" at I Love Libraries.
---
Melinda Gates, co-chair of the Bill & Melinda Gates Foundation, shared with the Seattle Times her current reading list and the books that have stayed with her.
---
In Scotland, an Inverness bookshop discovered a 110-year-old Jane Austen book set in storage, the Press & Herald reported.
---
Mental Floss shared "10 fascinating facts about Edith Wharton."
---
"You can stream a ton of Shakespeare direct from his hometown starting this month," Fast Company reported.

The Writer's Life
Reading With… Brandon Hobson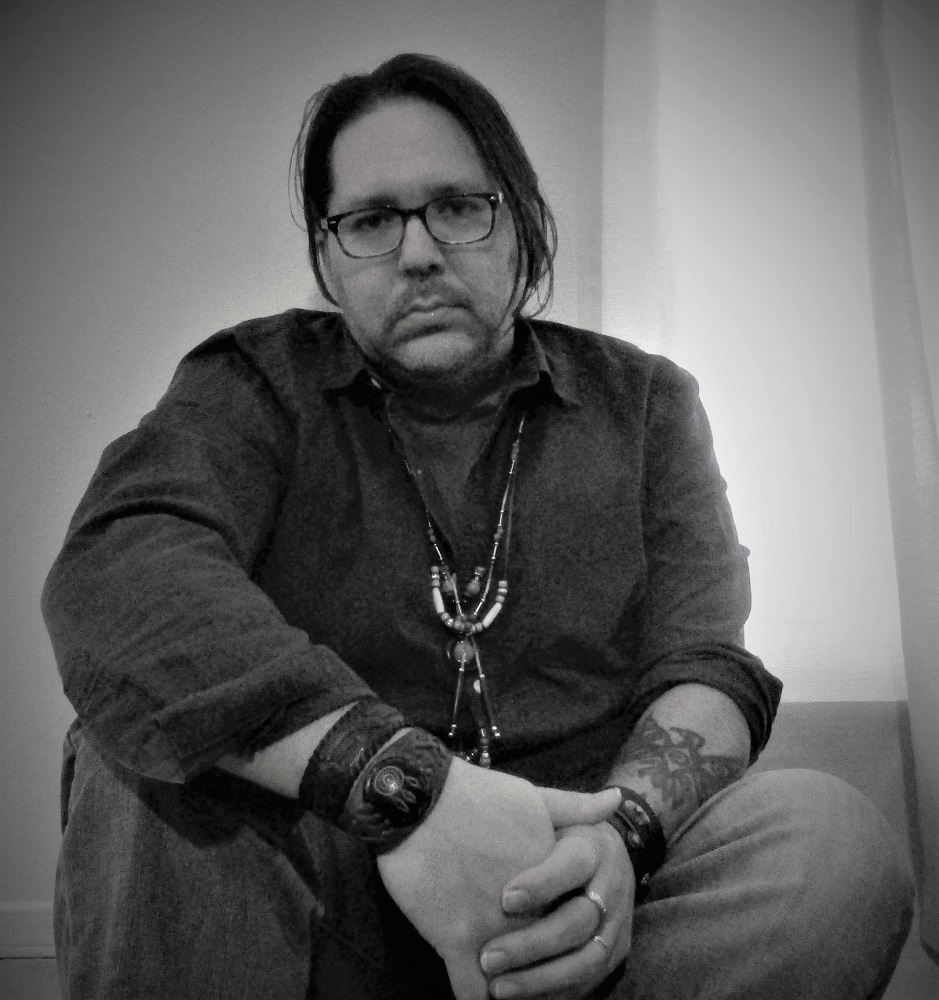 Brandon Hobson is the author of Where the Dead Sit Talking, which was a finalist for the 2018 National Book Award for Fiction and winner of the Reading the West Book Award. His other books include Desolation of Avenues Untold and the novella Deep Ellum. His work has appeared in the Pushcart Prize anthology, the Believer, the Paris Review Daily, Conjunctions, NOON and McSweeney's. He is an assistant professor of creative writing at New Mexico State University and teaches in the MFA program at the Institute of American Indian Arts. Hobson is an enrolled citizen of the Cherokee Nation Tribe of Oklahoma. The Removed (Ecco; reviewed below) is his most recent novel.
On your nightstand now:
Half Gods by Akil Kumarasamy
The Illness Lesson by Clare Beams
King and the Dragonflies by Kacen Callender
Favorite book when you were a child:
Sigrid Undset's The Master of Hestviken
Your top five authors:
N. Scott Momaday
Shirley Jackson
Yoko Tawada
Thomas Pynchon
Gabriel García Márquez
Book you've faked reading:
Yukio Mishima's The Sea of Fertility tetralogy in sixth grade. I discussed its impact on me in a failed attempt to impress a beautiful substitute teacher.
Book you are an evangelist for:
Crooked Hallelujah by Kelli Jo Ford
Book you've bought for the cover:
Portrait of an Eye by Kathy Acker
Book you hid from your parents:
A wicked paperback of Émile Zola's L'Assommoir.
Book that changed your life:
Most definitely Alice in Wonderland by Lewis Carroll.
Favorite line from a book:
"Remember the wind. Remember her voice. She knows the origin of this universe." --Joy Harjo, "Remember," from She Had Some Horses
Five books you'll never part with:
Parable of the Sower by Octavia E. Butler
A Tomb for Boris Davidovich by Kiš Danilo
Barabbas by Pär Lagerkvist
The Bridegroom Was a Dog by Yoko Tawada
A Dreambook for Our Time by Tadeusz Konwicki
Book you most want to read again for the first time:
Pnin by Vladimir Nabokov

Book Reviews
Fiction

Ecco, $26.99, hardcover, 288p., 9780062997548
Ecco, $26.99, hardcover, 272p., 9780062936233
University of Notre Dame Press, $23, paperback, 200p., 9780268200060
Mystery & Thriller
Berkley, $16, paperback, 304p., 9780593197882
Minotaur, $27.99, hardcover, 368p., 9781250781727
Biography & Memoir
Penguin Press, $35, hardcover, 688p., 9780399562242
New York Review Books, $17.95, paperback, 232p., 9781681372808
History
Grove Press, $26, hardcover, 314p., 9780802158208
Essays & Criticism

Ig Publishing, $14.95, paperback, 176p., 9781632461216
Science
Pegasus Books, $28.95, hardcover, 336p., 9781643136509
Children's & Young Adult

Putnam, $18.99, hardcover, 40p., ages 4-8, 9780399549083
Wednesday Books, $18.99, hardcover, 352p., ages 13-up, 9781250105738
---