From Garden District Book Shop
A Conversation with Angie Thomas
Tuesday February 23rd (5pm CST)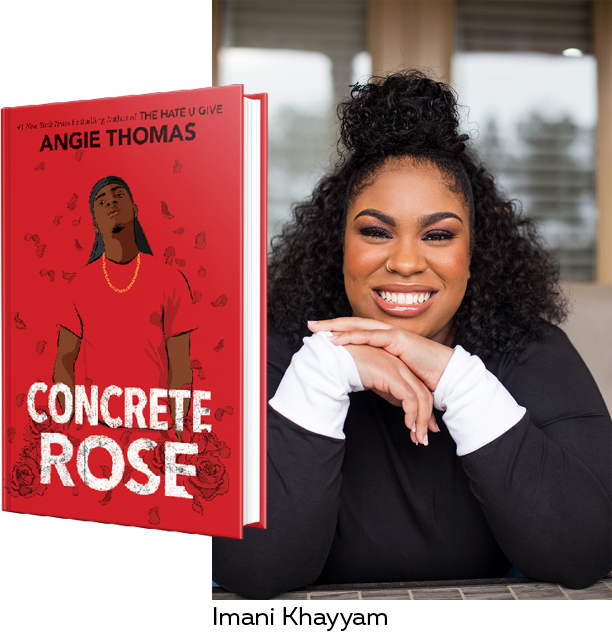 Join us, as Angie Thomas and Nicole Robinson-Hamilton discuss revisiting the world of Garden Heights in
Concrete Rose
, a searing and poignant exploration of Black boyhood and manhood.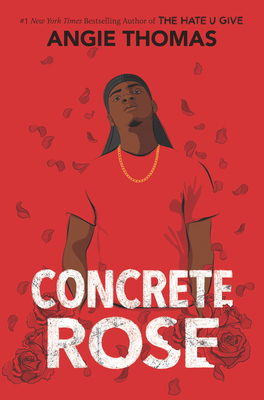 "If there's one thing seventeen-year-old Maverick Carter knows, it's that a real man takes care of his family. As the son of a former gang legend, Mav does that the only way he knows how: dealing for the King Lords. With this money he can help his mom, who works two jobs while his dad's in prison.
Life's not perfect, but with a fly girlfriend and a cousin who always has his back, Mav's got everything under control.
Until, that is, Maverick finds out he's a father.
Suddenly he has a baby, Seven, who depends on him for everything. But it's not so easy to sling dope, finish school, and raise a child. So when he's offered the chance to go straight, he takes it. In a world where he's expected to amount to nothing, maybe Mav can prove he's different.
When King Lord blood runs through your veins, though, you can't just walk away. Loyalty, revenge, and responsibility threaten to tear Mav apart, especially after the brutal murder of a loved one. He'll have to figure out for himself what it really means to be a man."

In this Issue...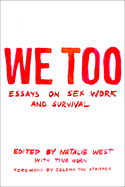 by Natalie West, editor , Tina Horn
An unapologetic army of voices shares the beauty and danger of sex work.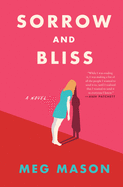 Meg Mason's unflagging comic impulses drive this novel about the havoc a woman's mental illness wreaks on her marriage.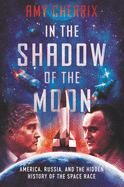 A gripping account of the rocket engineers who were the driving forces behind the Cold War space race.
Review by Subjects:
Fiction ⋅ Mystery & Thriller ⋅ Graphic Books ⋅ Biography & Memoir ⋅ Social Science ⋅ Body, Mind & Spirit ⋅ Science ⋅ Children's & Young Adult

From Garden District Book Shop
Upcoming Events
Postponed - In-Person Event - Kent Babb: Across the River: Life, Death, and Football in an American City
09/16/2021 - 6:00PM
EVENT Postponed THE GARDEN DISTRICT BOOK SHOP HOSTS KENT BABB TO CELEBRATE HIS NEW RELEASE, ACROSS THE RIVER: LIFE, DEATH, AND FOOTBALL IN AN AMERICAN CITY The Garden District Book Shop is thrilled to host an evening celebrating the recent release of award-winning sportswriter Kent Babb's, Across the River: Life, Death, and Football in an American City. What is sure to be a classic work of sports journalism, Across the River is an investigation into the...
Book Candy
Amanda Gorman Reads
Watch Amanda Gorman read "The Hill We Climb," "Making Mountains As We Run," "Fury and Faith" and More. (via Open Culture)
---
A new film adaptation of L. Frank Baum's novel The Wonderful Wizard of Oz is in development, Variety reported.
---
A Dante descendant is seeking to overturn poet's 1302 corruption conviction, the Guardian reported.
---
"The delicate art of the English tea set: a historical mystery writer's appreciation" was featured by CrimeReads.
---
"These impossibly detailed origami figures are made of a single piece of paper," Fast Company noted.

Great Reads
Rediscover: Happy All the Time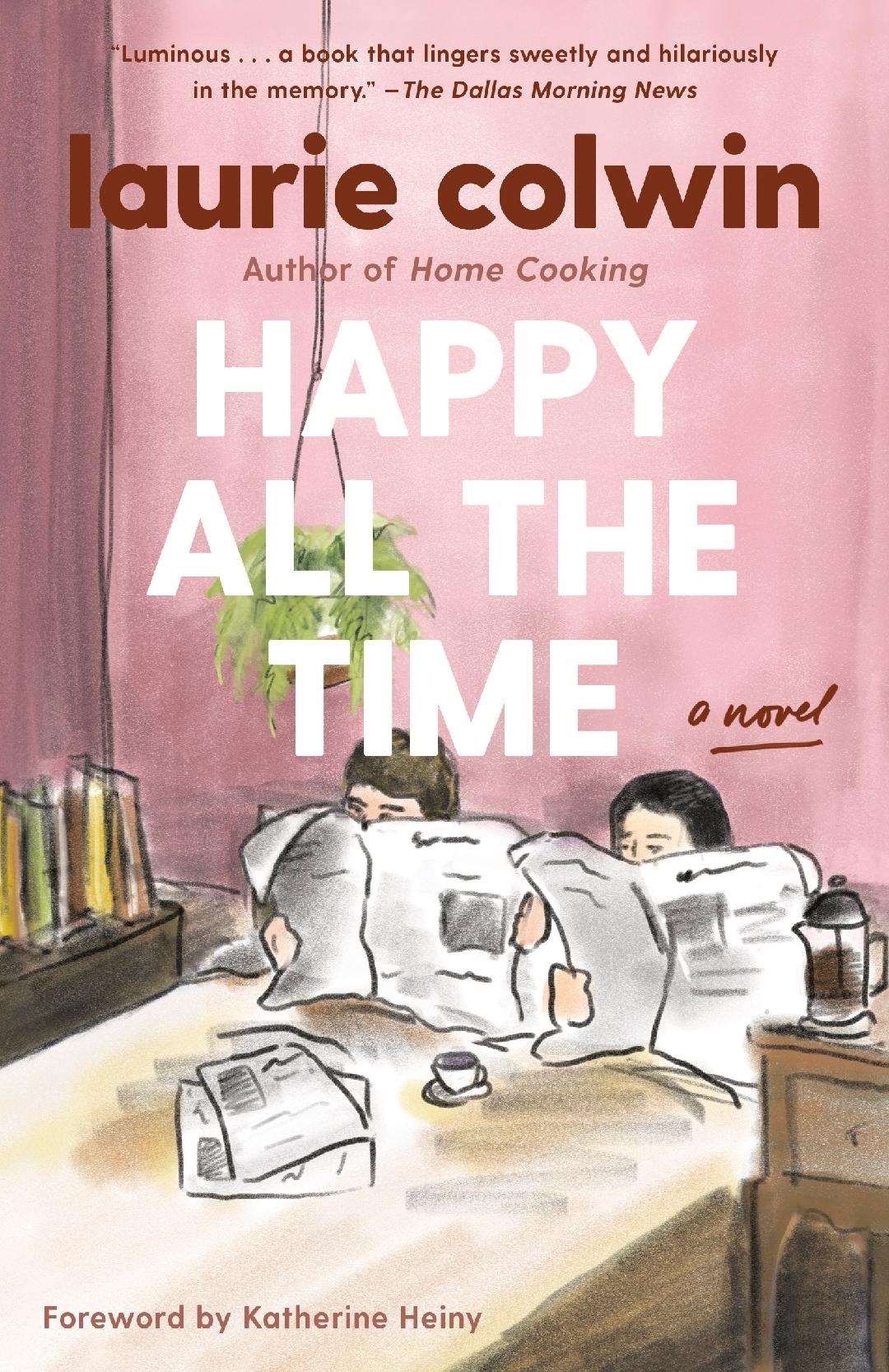 When American writer Laurie Colwin (1944-1992) died suddenly of a heart attack at age 48, she left behind five novels, three story collections and two books of recipes and essays. Her writing first appeared in the New Yorker and her first story collection was published in 1974. Colwin contributed regularly to Gourmet magazine and wrote for Mademoiselle, Allure and Playboy. Her first novel, Happy All the Time, came out in 1978. Colwin's nonfiction books, Home Cooking (1988) and More Home Cooking (1993), combined memoir and essay with recipes. Her other books include Passion and Affect (1974), Shine on, Bright and Dangerous Object (1975), The Lone Pilgrim (1981), Family Happiness (1982), Another Marvelous Thing (1988), Goodbye Without Leaving (1990) and A Big Storm Knocked It Over (1993). More Home Cooking and A Big Storm Knocked It Over were published posthumously.

Happy All the Time is a romantic comedy about Guido and Vincent, cousins and best friends, who each fall in love and engage in the perilous world of courtship. On February 9, Vintage released a new edition of Happy All the Time ($16) with a foreword by Katherine Heiny and fresh cover art. This is the first of five planned Colwin re-releases from Vintage: Another Marvelous Thing, The Lone Pilgrim and Family Happiness on June 8 and Home Cooking on October 12. By year's end, the cream of Colwin's truncated career will be available to a new generation of readers and old fans alike. --Tobias Mutter

The Writer's Life
Jewell Parker Rhodes and Alan Gratz: 9/11 for Middle-Graders
We invited authors Allan Gratz and Jewell Parker Rhodes to discuss their middle-grade novels about the September 11, 2001, attacks: Rhodes's Towers Falling (Little, Brown), published in 2016, and Gratz's Ground Zero (Scholastic), published earlier this month.
Alan Gratz is the author of several books for young readers, including Allies, Grenade, Refugee, Projekt 1065, Prisoner B-3087 and Code of Honor. He lives in North Carolina.
Jewell Parker Rhodes is the author of Ghost Boys, Black Brother, Black Brother, Ninth Ward (a Coretta Scott King Honor book), Sugar (winner of the Jane Addams Peace Association book award) and Bayou Magic. She has also written many books for adults. She lives in Seattle, Wash.
Alan Gratz: Towers Falling is a powerful tool, which educators can use to introduce the idea of 9/11 to students born after the fact. Was that part of the decision to set your story in a classroom, 15 years after 9/11?
Jewell Parker Rhodes: Throughout my youth-writing career, I've purposefully written for kids and their teachers. Teachers, in my view, amplify a good book. My approach was sealed when the principal, librarian and teachers of the Brooklyn New School, P.S. 146, opened their community to me and shared with me their trauma from watching the attack on the Towers unfold across the river. My novel primarily takes place during a school semester, focusing on one major protagonist--Deja, who's Black and homeless because of her father's PTSD as a 9/11 survivor--and her friends: Sabeen, a Turkish-American Muslim girl, and Ben, a Jewish boy whose dad has had multiple deployments and whose parents are divorcing.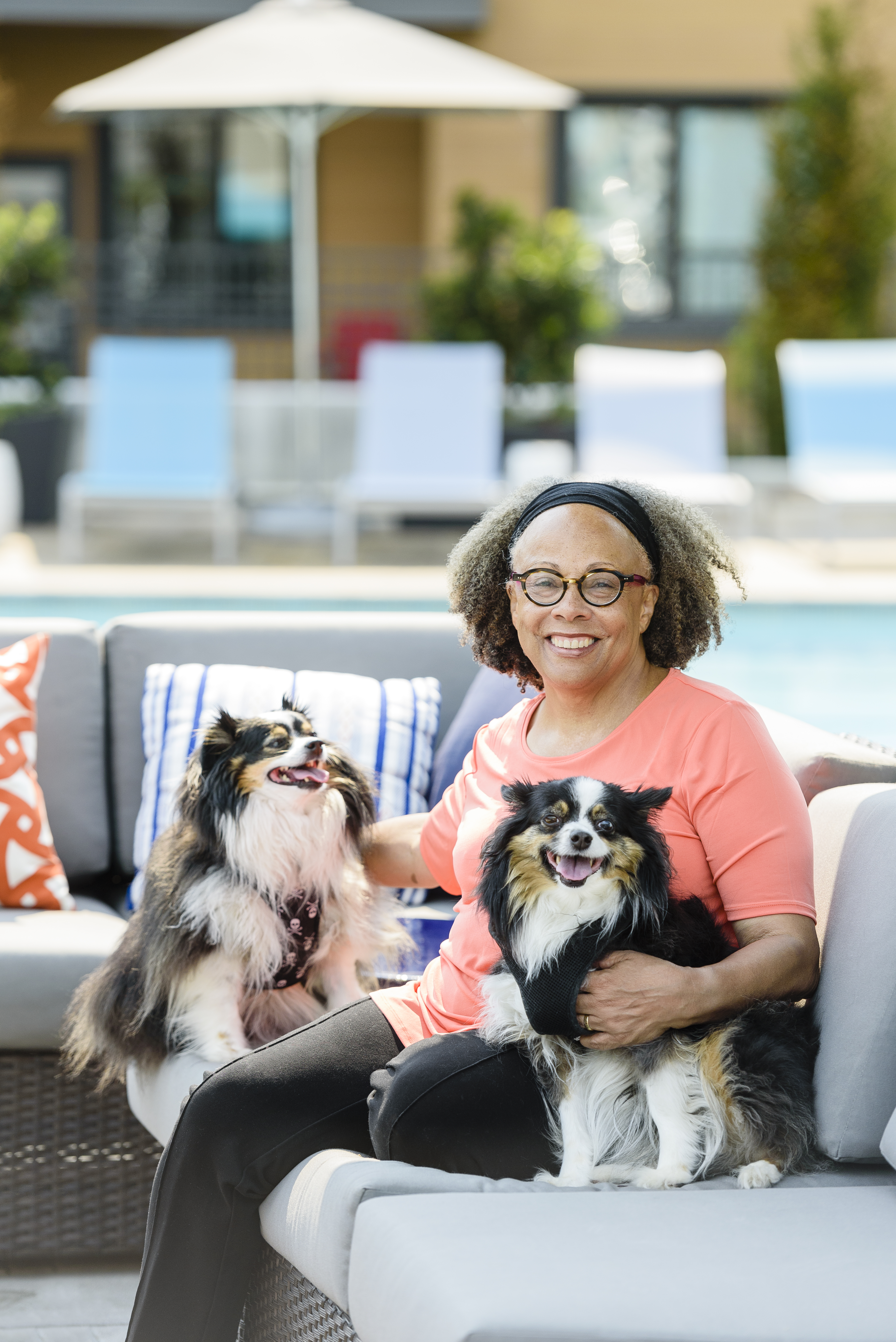 Jewell Parker Rhodes
(photo: Jay Watson)
With my characters I was really trying to capture the sense of community and friendship, trying to show how diversity is America's strength. The novel very much encourages respect for our founding documents (which, though imperfect, promote social justice) and our historic pro-immigration and anti-discrimination stance. Deja's character allowed me to show the lingering effects of 9/11 and how her father's PTSD as a Twin Towers employee led to the family's economic downfall. Sabeen allows me to explore how the majority of Muslims are not terrorists. Yet, faith and colorism mark them for continuing prejudice. Ben represents all the military children who've also had to sacrifice and be resilient post 9/11.
Your wonderful novel, Ground Zero, alternates between two major characters and two locations, separated by 20 years. It's a complex survival story with graphic descriptions from inside a tower and in an Afghan village. Without giving away too much, can you say more about your artistic approach?
Gratz: The story of 9/11 is very important, and one that young readers want to read. But the message at the end of that day was, "Muslim terrorists are coming to kill us!" And while that was true that day, it hasn't been true for most of the intervening 20 years. We've had 20 years to put that day into perspective, and I wanted to find a way to show that perspective in the novel.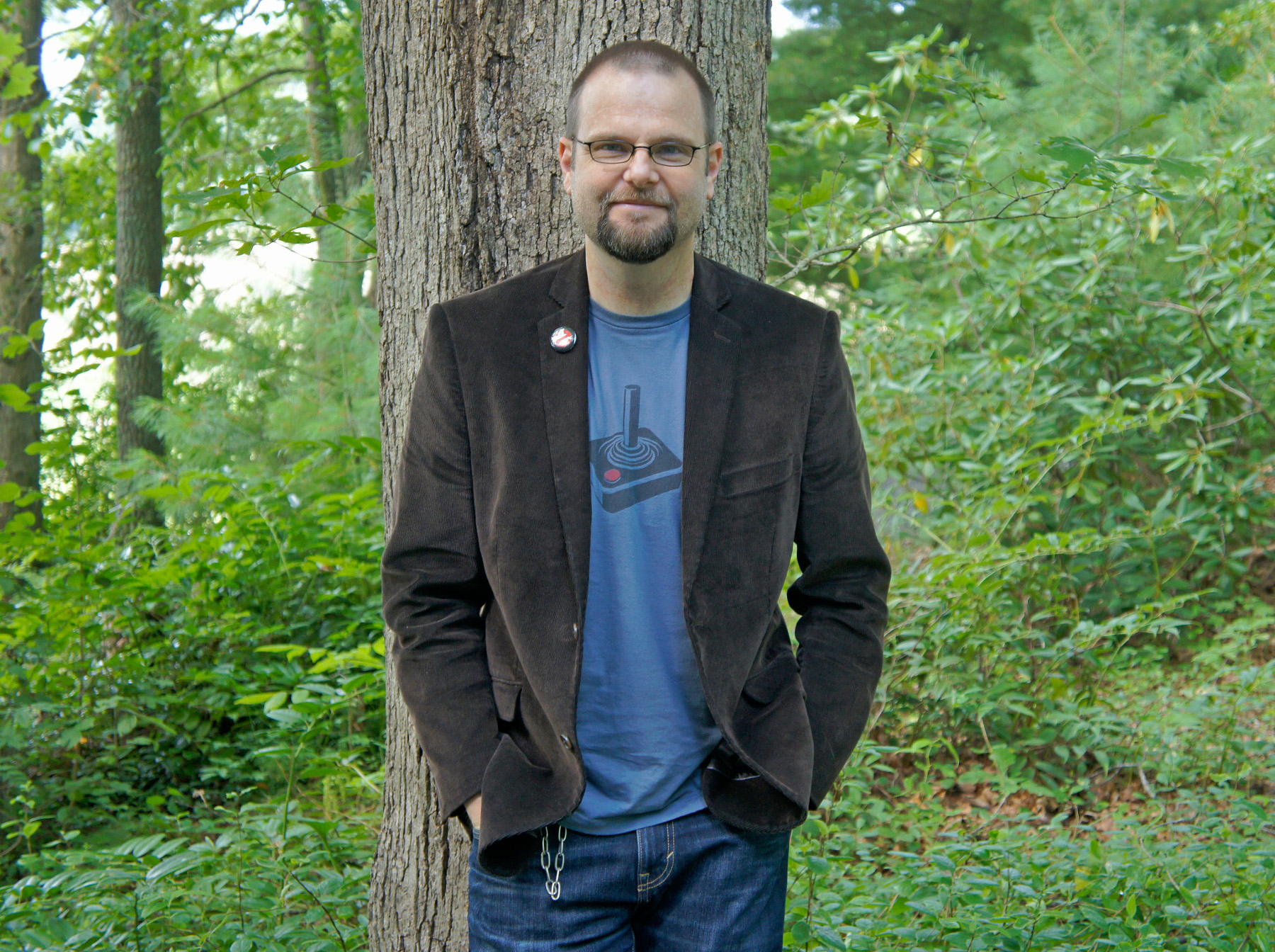 Alan Gratz
(photo: Wes Stitt)
So Ground Zero became the story of two different kids. The first is a boy named Brandon, who is in the North Tower of the World Trade Center on 9/11 and has to find a way to survive when an airplane slams into the building just a few floors above him. The other character is Reshmina, a girl who experiences her own version of 9/11 when her village in Afghanistan becomes a battleground between the United States and the Taliban on September 11, 2019. As I did in Refugee, I find a way to show not just the parallels in those different times, places and stories, but also how the characters are directly connected across time and space. That global, timeless connection is becoming a recurring theme in my work--the idea that we're all of us in this together, and always have been.
Rhodes: When Towers Falling was published, a few people took me to task for "showing" 9/11 trauma on a computer screen while Deja imagines the suffering. Your novel was published five years after mine. Do you think the passage of time and/or your own artistic sensibility allows you to be more vivid?
Gratz: I get pushback, too. The pushback is always from adults, though, not kids. Young readers are desperate to know the truth about difficult, dangerous situations--refugee crises, the Holocaust, 9/11. As adults, we often want to shelter kids and maintain their innocence for as long as possible. I get that. I don't want to drop the weight of the world on young readers' shoulders. But I think a lot of adults forget--or just don't understand--that young readers want to read books that deal with difficult subjects because those difficult subjects have come to them first. They are shaping their views of the larger world right now because the world is forcing them to. And books are a terrific place to do that.
Rhodes: Yes. Like you, I conceive of my novels as "safe places" for kids to discuss ideas and current events with teachers, librarians and parents. Patronizing kids leaves them underprepared to become good citizens.
Gratz: I agree. So, yes, my intention right from the very start was to put my two protagonists right in the middle of the trouble. Has the passage of time given me more license? Perhaps. The past five years since your Towers Falling came out have certainly seen issues of racism, social justice, climate change, pandemics, domestic terrorism and more come to the fore, and though middle schoolers may not be reading the newspaper or watching the news, they see it all. They hear it all. We all do. Perhaps as our country has become more politically charged, our overall tolerance for more direct, more vivid accounts of events has risen too. Because we realize we can't bury our heads in the sand about any of this any longer.

Book Reviews
Fiction

Harper, $26.99, hardcover, 352p., 9780063049581
Pamela Dorman Books, $27, hardcover, 400p., 9780593296677
Knopf, $27.95, hardcover, 256p., 9780385352383
Doubleday, $26.95, hardcover, 368p., 9780385545259
Mystery & Thriller
Pegasus, $25.95, hardcover, 288p., 9781643136202
Graphic Books
Gallery 13, $29.99, hardcover, 256p., 9781982133573
Biography & Memoir
Little, Brown, $28, hardcover, 320p., 9780316458733
Social Science

Feminist Press, $24.95, paperback, 336p., 9781558612853
Body, Mind & Spirit
Shambhala, $16.95, hardcover, 160p., 9781611808803
Science
Scribner, $28, hardcover, 256p., 9781982160982
Children's & Young Adult

Balzer + Bray, $17.99, hardcover, 336p., ages 13-up, 9780062888754
Tundra, $18.99, hardcover, 40p., ages 3-7, 9780735265165
Holiday House, $18.99, hardcover, 352p., ages 12-up, 9780823447176
---