From Garden District Book Shop
New Release Fiction Titles to Get Excited About (And Pre-Order!)
Do you need a new good read? Do you want to be the first to tell your friends about the latest and greatest in books? Click the cover and you'll be redirected to our website where you can read a summary and place your (pre)order for one of these notable stories!
Klara and the Sun (03/02)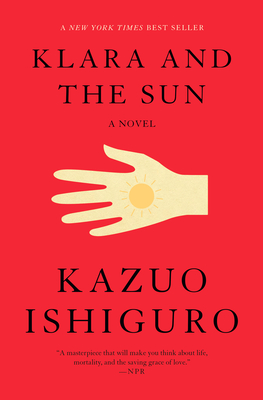 Infinite Country (03/02)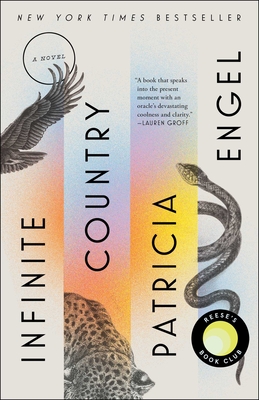 The Commited (03/02)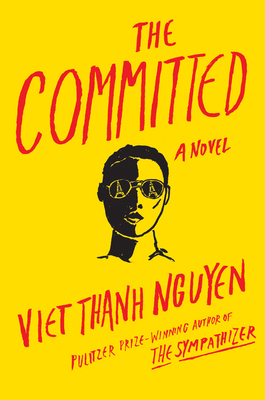 What's Mine and Yours (03/02)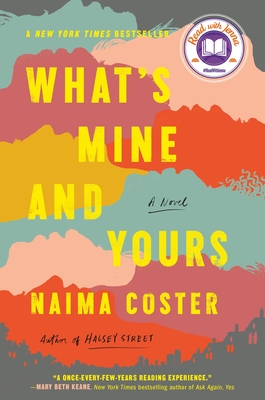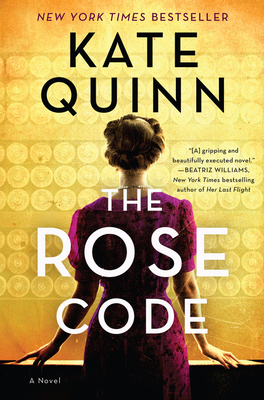 In this Issue...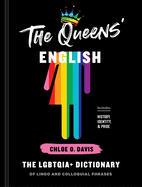 This beautifully illustrated dictionary of LGBTQIA+ words and phrases and their origins is informative, fun and indispensable.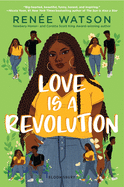 Nala Robertson is a 17-year-old Black teen who gets caught up in lies while trying to find love in this warm and hopeful story.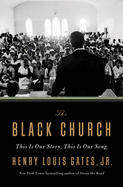 In this fascinating history, Henry Louis Gates Jr. explores the importance of the church in Black life in the United States.
Review by Subjects:
Fiction ⋅ Mystery & Thriller ⋅ Science Fiction & Fantasy ⋅ Social Science ⋅ Religion ⋅ Children's & Young Adult

From Garden District Book Shop
Upcoming Events
Postponed - In-Person Event - Kent Babb: Across the River: Life, Death, and Football in an American City
09/16/2021 - 6:00PM
EVENT Postponed THE GARDEN DISTRICT BOOK SHOP HOSTS KENT BABB TO CELEBRATE HIS NEW RELEASE, ACROSS THE RIVER: LIFE, DEATH, AND FOOTBALL IN AN AMERICAN CITY The Garden District Book Shop is thrilled to host an evening celebrating the recent release of award-winning sportswriter Kent Babb's, Across the River: Life, Death, and Football in an American City. What is sure to be a classic work of sports journalism, Across the River is an investigation into the...
Book Candy
Drawing Literary Cartoons
"A New Yorker cartoonist explains how to draw literary cartoons." (via Open Culture)
---
Merriam-Webster offered "a guide to pluralizing foreign borrowings."
---
"The most enduring imposters in crime fiction and espionage" were showcased by CrimeReads.
---
"This Lord of the Rings LEGO display is the world's largest mini brick build," Mental Floss noted.
---
Author David F. Ross chose his "top 10 books about football [aka soccer]" for the Guardian.

Great Reads
Rediscover: Robert L. Herbert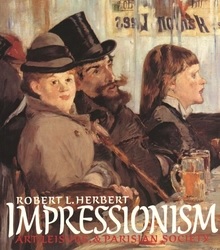 Robert L. Herbert, the "pioneering scholar of 19th-century art" who transformed the study of Impressionism, died on December 17 at the age of 91, the New York Times reported. Over the course of a teaching career lasting more than 60 years, Herbert curated numerous exhibitions and published books prolifically. They included studies on the work of artists like David, Seurat, Monet and Renoir, and his magnum opus was Impressionism: Art, Leisure and Parisian Society. Published by Yale University Press in 1988, it "interweaves sociology of class and gender relationships with close readings of canonical painting" and took Herbert 20 years to write. Immediately hailed as a landmark in the field, Impressionism "vaulted him into the ranks of exalted socially minded art historians."
Herbert spent 34 years at Yale before joining his wife, Eugenia Herbert, at Mount Holyoke College, where she was a history professor. He became the Andrew W. Mellon professor of humanities there, and both retired in 1997. He earned many honors throughout his career, including a Guggenheim fellowship in 1970-71 and the Distinguished Service Award from the College Art Association in 2008. In 1991, the French government awarded him the Legion of Honor. Impressionism is available from Yale University Press ($35).

The Writer's Life
Reading with... Janice P. Nimura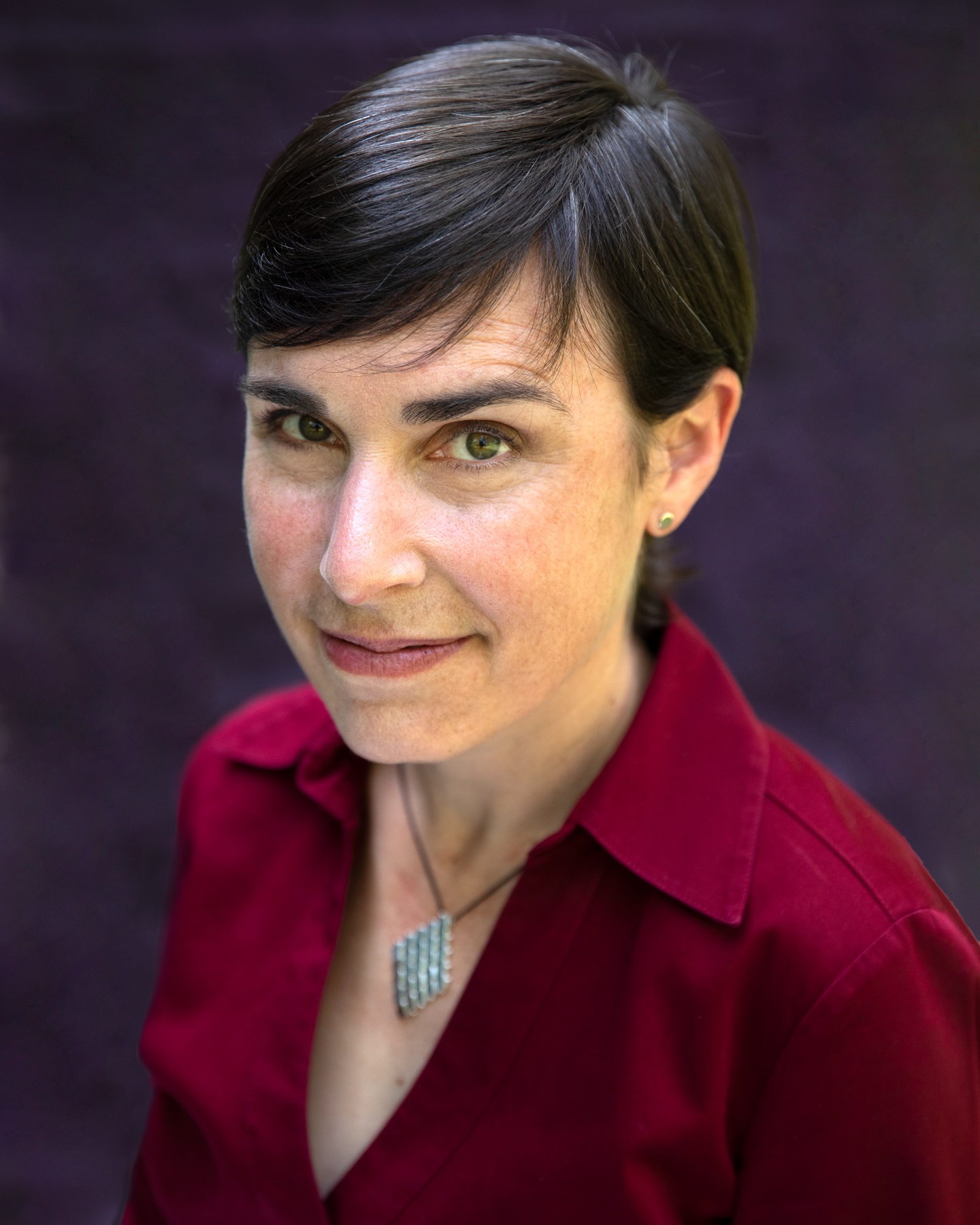 photo: Lucy Schaeffer
Janice P. Nimura is a historian living in New York City whose first book, Daughters of the Samurai: A Journey from East to West and Back, was one of the New York Times's top 50 nonfiction books of 2015. Nimura received a Public Scholar Award from the National Endowment of Humanities to support her research on The Doctors Blackwell: How Two Pioneering Sisters Brought Medicine to Women and Women to Medicine (W.W. Norton).
On your nightstand now:
Isabel Wilkerson's Caste, which feels like it might be the most important book of 2020. Saidiya Hartman's Wayward Lives, Beautiful Experiments, because I'm drawn to the place where archive and imagination intersect. Hilary Mantel's The Mirror and the Light, though I promised myself I'd re-read Wolf Hall and Bring Up the Bodies first. And Tana French's latest, The Searcher, but I'm saving that for when I really, really need it.
Favorite book when you were a child:
It's a little weird how much I adored Betty MacDonald's Mrs. Piggle-Wiggle books, since they're all about curing children's bad habits, but I was a serious rule-follower. Also, the four Mary Poppins books, so much darker and more ambiguous than Disney. I guess I had a thing for witchy women who understood how to let children figure things out. Oh, and can't leave out D'Aulaires' Greek Myths. I grew up without religion, but when I had something to pray for, I prayed to Athena. Sometimes Artemis.
Your top five authors:
I can't pick favorites--they change over time, like I do. But I love it when the authors who inspire me also inspire each other. Take a group like Helen Macdonald (Vesper Flights), Ed Yong (I Contain Multitudes), Merlin Sheldrake (Entangled Life), Robert Macfarlane (Underland) and Michael Pollan (How to Change Your Mind). They're all writing about different aspects of the natural world in elegant, mind-stretching ways, and they're all in conversation, in their writing and in real life. Same with Madeline Miller (Circe) and Emily Wilson (The Odyssey), illuminating classical antiquity via storytelling and translation.
Book you've faked reading:
Proust. I don't get the appeal, but I do love madeleines.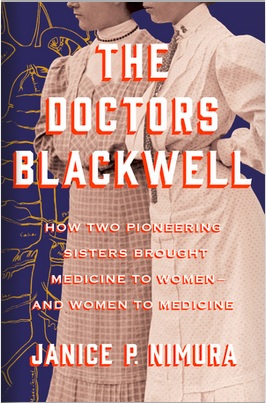 Book you're an evangelist for:
At the moment, Louise Aronson's Elderhood. Gen X is pivoting from raising children to caring for parents, and we're just beginning to confront our own gray hairs. Aronson is a brilliant and empathetic storyteller, a searing critic of the state of American healthcare and a persuasive advocate for a new way of thinking about age. She belongs in the pantheon of narrative medicine with Oliver Sacks, Atul Gawande, Victoria Sweet, Paul Kalanithi.
Book you've bought for the cover:
Sarah Perry's The Essex Serpent. No regrets there, gorgeous inside and out.
Book you hid from your parents:
Whatever I happened to be reading when it was time for bed. Rule-follower, remember? A flashlight under the covers was a major transgression.
Book that changed your life:
A Japanese Interior, a memoir by Alice Mabel Bacon, a New Haven schoolteacher who spent a year in Japan in 1888. I pulled it off a dusty shelf in the subterranean stacks of the New York Society Library, where it had probably stood untouched since it was published. Alice led me to her dearest friends--three Japanese girls sent to America for a decade in the 1870s--and their story became my first book, Daughters of the Samurai.
Favorite line from a book:
In the great green room…
Goodnight Moon was my first encounter with words as incantation. I can still hear the pauses for the page turns. Goodnight nobody. Goodnight mush. My pulse slows and my shoulders loosen.
Five books you'll never part with:
I hold on to the ones that are portals to worlds I want to be able to revisit at will: Philip Pullman's His Dark Materials, Ellis Peters's Brother Cadfael books, Dorothy Dunnett's Lymond Chronicles, Harry Potter, Laura Ingalls Wilder, Neil Gaiman, Erin Morgenstern. Otherwise, I'm constantly parting with books--I love having them all around me, but I also love putting them into new hands. What use is a book if no one ever reads it?
Book you most want to read again for the first time:
A Little Life by Hanya Yanagihara. That one cracked me open and let the light get in.
What you read when you're writing:
Fantasy, avidly, especially quests with satisfying endings. Researching and writing a biography can feel like a solitary, arduous journey. I love escaping into another world, and remembering that my own is hardly arduous--I don't have any actual monsters to slay. True confession: I'll take a galloping good yarn over High Culture most days. And sometimes--well, actually a lot of the time--I flip ahead to see how it ends.

Book Reviews
Fiction
Counterpoint, $26, hardcover, 304p., 9781640092341
Morrow, $27.99, hardcover, 336p., 9780063005631
Melville House, $17.99, paperback, 320p., 9781612198910
Scribner, $26, hardcover, 304p., 9781982142490
Mystery & Thriller
Flatiron Books, $27.99, hardcover, 384p., 9781250232427
St. Martin's Press, $27.99, hardcover, 352p., 9781250200280
Tor, $24.99, hardcover, 256p., 9781250174666
Science Fiction & Fantasy
Ace, $26, hardcover, 368p., 9780593099940
Social Science

Clarkson Potter, $22.50, hardcover, 336p., 9780593135006
Religion

Penguin Press, $30, hardcover, 304p., 9781984880338
Children's & Young Adult

Bloomsbury YA, $18.99, hardcover, 304p., ages 13-up, 9781547600601
Running Press Kids, $17.99, hardcover, 32p., ages 4-8, 9780762495221
---