From Garden District Book Shop
A Month to Celebrate Women
This month is all about women...
When's the last time you celebrated a woman or dedicated your time to understanding a woman's story? Have you put yourself in the shoes of a woman outside the realm of your own identity? Consider ordering or stopping by to pick up one of these iconic feminist titles to celebrate a month all about the givers and innovators of life!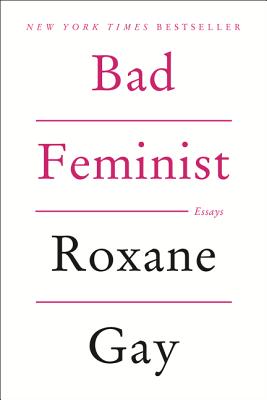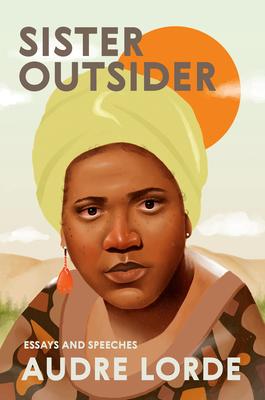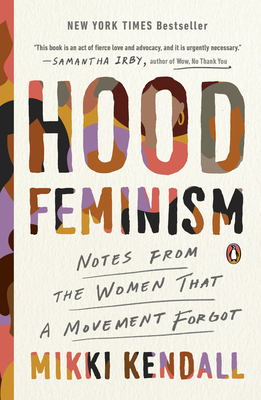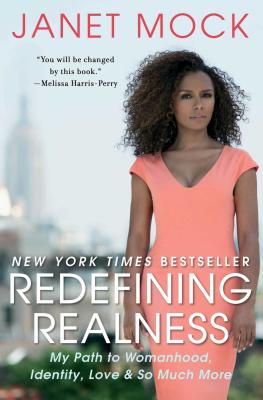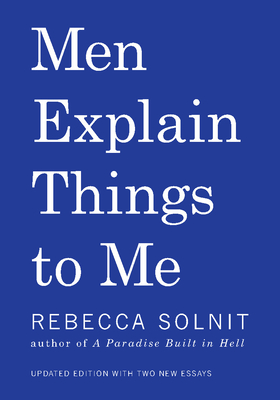 In this Issue...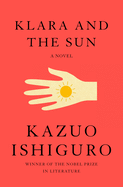 In this bittersweet novel, Ishiguro follows the life of an Artificial Friend, a robot programmed to become a human child's closest companion.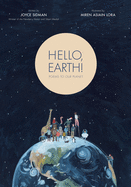 Heartfelt science-based poems and paintings for young readers celebrate planet Earth.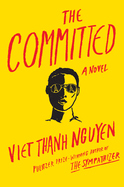 In an impressive successor to The Sympathizer, the unnamed narrator moves to Paris, where he struggles to escape the shackles of his damaged past.
Review by Subjects:
Fiction ⋅ Mystery & Thriller ⋅ Romance ⋅ Biography & Memoir ⋅ Essays & Criticism ⋅ Children's & Young Adult

From Garden District Book Shop
Upcoming Events
Postponed - In-Person Event - Kent Babb: Across the River: Life, Death, and Football in an American City
09/16/2021 - 6:00PM
EVENT Postponed THE GARDEN DISTRICT BOOK SHOP HOSTS KENT BABB TO CELEBRATE HIS NEW RELEASE, ACROSS THE RIVER: LIFE, DEATH, AND FOOTBALL IN AN AMERICAN CITY The Garden District Book Shop is thrilled to host an evening celebrating the recent release of award-winning sportswriter Kent Babb's, Across the River: Life, Death, and Football in an American City. What is sure to be a classic work of sports journalism, Across the River is an investigation into the...
Book Candy
Secrets of Comic Book Artists
Mental Floss divulged "12 secrets of comic book artists."
---
"Now online: a free library devoted to West Africa's food heritage," Gastro Obscura reported.
---
Translations: Dictionary.com asked, "What does Waldeinsamkeit mean?"
---
"Behold all 42 maps from Jules Verne's Extraordinary Voyages, the author's 54-volume collection of 'geographical fictions.' " (via Open Culture)
---
Bookshelf featured a Diamond British Poets travelling library, circa 1823-1831.

Float Plan
by Trish Doller
Since losing her fiancé, Ben, to suicide, Anna Beck has been sleepwalking through her life and her waitressing job. But then a forgotten calendar reminder pops up: the date for the sailing trip around the Caribbean she and Ben had planned. Armed with only the most basic sailing knowledge and a desperate desire to move forward somehow, Anna hoists anchor from Fort Lauderdale on her own, unsure whether she'll even make it to Miami, much less the islands on her itinerary. In her warmhearted adult fiction debut, Float Plan, Trish Doller charts Anna's travels to various Caribbean islands, and her gradual passage out of paralyzing grief into something akin to hope.
Doller (Something Like Normal) tells her story in Anna's voice, giving readers first-person insight into both Anna's sailing experiences and her emotional struggles. The trip's beginning is not auspicious. Anna runs aground in Bimini, realizes her knot skills need serious work, and makes a fool of herself with a handsome stranger she meets at a bar. Unsure whether she should keep going, but unwilling to slink back home, Anna advertises for a crew member and ends up with Keane Sullivan: good-looking, Irish and fundamentally kindhearted. Keane, a professional sailor, is wrestling with life changes of his own. After losing part of one leg in an on-land accident, he's learned to sail again with the help of a prosthetic limb. Though he's still a highly capable sailor, Keane struggles not only with self-doubt, but with taunts, sneers and dismissal: since his injury, many people in the sailing community no longer think he's as good as he was.
Together, Anna and Keane push on: from Bimini to Nassau, and from there to the Turks and Caicos, heading for Puerto Rico and eventually Trinidad. Anna is determined to stick to Ben's original itinerary, not really caring if all the islands start to blur together, while Keane gently urges her to deviate from the route when it makes sense. Doller renders their growing friendship believably: witty banter, tentative questions about each other's lives, awkward moments when Anna's still-fresh sorrow flares to the surface. They meet a cast of colorful characters in the various marinas they visit: gray-haired hippies turned sailors, swaggering men who relish the thrill of a race, even chic social media influencers taking advantage of the Caribbean's picture-postcard backdrops. In Providenciales, Anna falls unexpectedly in love with Queenie, one of the many stray "pothounds" who haunt the shores of the islands, and they end up taking the little dog on as a passenger and mascot. A rough crossing to San Juan leaves Anna injured and all of them exhausted, but to Anna's own surprise, she finds she's drawing on a resilience she didn't know she had. The idea of truly living without Ben--after months of believing only survival was possible--both intrigues and terrifies her.
Doller's love for the Caribbean comes through in her vivid descriptions of the islands--not only pristine beaches and colorfully painted houses, but warm, welcoming residents who hail from all over the world. There's Christmas karaoke on Jost Van Dyke, cliff diving, swimming with sea turtles and, of course, plenty of delicious cocktails. But as she hops from island to island, Anna isn't (only) drowning her sorrows or trying to outrun them. She's trying to figure out how to live a life entirely different from the one she had been planning. The gorgeous setting and her new companions don't automatically make that easier, but they provide some much-needed distraction and perspective as her broken heart begins to heal.
As their journey continues, Anna and Keane not only become better sailing partners, but recognize their growing attraction. Anna knows, though, that she has to deal with her grief: she can't move forward, romantically or otherwise, until she has faced the pain and abandonment of Ben's death. But, Keane reminds her, that doesn't mean forgetting about Ben altogether. As they walk past houses and other structures wrecked by hurricanes, Keane shares with Anna a belief he's picked up from the islands: that of building a new house alongside the ruins of the old. Anna gradually comes to accept that Ben will always be a part of her life, but she must consciously decide to build new memories out of the materials she has. Though she and Keane are both wary of falling for one another, Doller gives them--and readers--plenty of sweet romantic moments (and a few seriously sexy ones).
Full of appealing characters, interesting tidbits about sailing and striking island sunsets, Float Plan is at once lighthearted escapism and a sensitively rendered account of a woman's life-altering grief. Doller's breezy writing style, deep compassion for her characters and knack for snappy, entertaining dialogue make this trip around the Caribbean a delight. --Katie Noah Gibson
St. Martin's Griffin, $16.99, paperback, 272p., 9781250767943
---
Trish Doller: Sailing Toward Renewal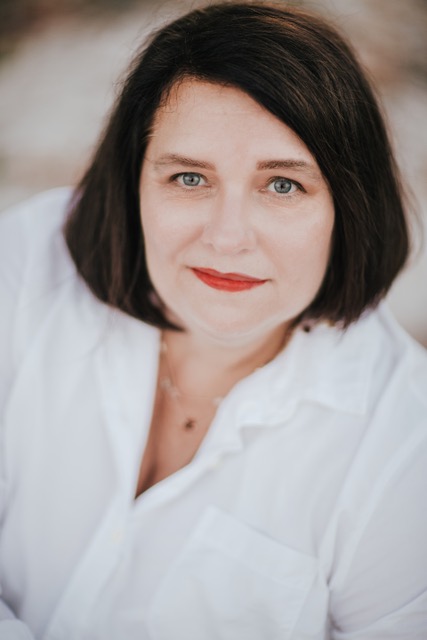 (credit: Jesi Cason Photography)
Trish Doller is the author of five young adult novels, including the critically acclaimed Something Like Normal. A former journalist, bookseller and radio personality, Doller lives in Florida with an opinionated herding dog and an ex-pirate. Float Plan, just published by St. Martin's Griffin, is her adult fiction debut.
Tell us about the inspiration behind Float Plan.
This book began about eight years ago, as a young adult novel that kind of went nowhere. The sailing piece came later, after we got our own boat. My husband and I have been sailing for as long as we've been together, and I've always wanted to read a book about a sailing "road trip." They always say, "Write the book you want to read." So I basically took this grain of a story from a YA novel and turned it into a novel about a woman who walks out of her own life.
Anna, the protagonist, is grieving her fiancé's death by suicide, though the book has a light tone overall. Can you talk about exploring her grief process this way?
I've done that in all of my books--I guess it's my style. My first novel was about a Marine coming home from Afghanistan and dealing with life after war. It has moments that will make you laugh and moments that will make you cry. I think that in anybody's life, you have these moments of deep sadness or grief or depression. But it's not all the time. There are moments when you're laughing and there are things that make you absolutely joyful.
The book begins a few months after Ben's death, so Anna is past the initial shock, but still very much in the thick of her grief.
Yes, I set it a little farther out from his death, so there's a point where Anna can walk out of her life. Immediately afterward, she just had to wade through this swamp of grief for a while. [When the book begins,] the grief is still real and raw, but she can recognize that she needs to do something to help herself heal.
In our culture, when someone we love is grieving, we want them to move past it. We want them to be happy again, and we want them to come out and do things with us. But how do you put a number on grief? Anna says, "No one gets to tell me how long I get to grieve." That's why I wanted her to have Keane: he knows exactly how it feels. Grief doesn't move in a linear way. It folds back on itself, and it trips over itself.
Keane is an experienced sailor who is dealing with a disability. Tell us about including him and treating his disability in the novel.
He was the original love interest in the YA novel that started this whole thing. He was 19 at the time--he liked to drink a lot, liked picking up girls. But I could tell, he was a good guy on the inside. When I started writing Float Plan as an adult novel, I wondered: What would he be like if he were 10 years older? What has he gone through? What has pushed him to be a better person? And I came across the story of a soldier who had been in an IED explosion in Afghanistan or Iraq and lost his leg, and he was an avid snowboarder. He had special prosthetics made so he could get back out there on the slopes. His experience helped inspire Keane's story.
Anna is surprised to find a kind of community in the sailing world.
Yes. One of the things I've learned in having boats and meeting boat people is that people make boat cards. They're like business cards, so you can keep up with people and kind of sail together. People will anchor near each other and meet near sunset for drinks. I could have delved more into that aspect, but the story was really about Anna's journey. She is so steeped in grief that she doesn't realize it, but she does have a quiet endurance that builds through the whole book. She's strong enough to handle this: both life without Ben and sailing the Caribbean alone.
How did you hammer out the details of Anna and Keane's journey?
That was tricky, because a lot of things are similar from island to island. It was really difficult to pick and choose. I wondered how to make the characters stop at a lot of islands and still have a unique experience. When Anna starts out, it's really not about the journey for her. It is about the destination. She just wants to do this thing.
The recent hurricanes in the Caribbean have also affected my writing. In previous versions of the book, Anna went to different islands. In one version, Keane and his brother go to Mass at a church that doesn't exist anymore. I kept changing things, but my editor and I finally decided--you have to find that middle ground between idealism and realism.
I also had to find the balance between sailing as a romantic thing and a realistic thing. On a boat, things break constantly. Experienced sailors might read this book and think it's not realistic, because things don't break often enough! Anna, when she leaves Miami, is literally me--I'm still learning and so is she. I wouldn't know if all the sails were trimmed correctly. But there are so many people who just buy boats and learn.
Have you visited the places Anna and Keane visit together?
I am fascinated by the Caribbean. I've been to Grenada, the Grenadines and Martinique, and now the doors are blown off. I just want to go everywhere. I love the people, and all the things there are to see and do.
My husband and I own a boat that is a smaller version of the one in the book. When I was drafting the book, we used the Alberg 30, and then we found one and bought it. We were going to outfit a boat and go sailing in the Caribbean, but we realized the boat was too small! We realized that we'd made this five-year plan, and we should maybe go to the Caribbean first to see if we liked it. So we flew to Grenada and spent a week there. I fell head over heels in love.
We have two boats now: the Alberg I mentioned, which we ended up calling Lorelei. We're German, and I wanted a mermaid-related name. The other boat--it's not beautiful. It is very functional, and it has all the things we need to do a serious sailing trip in the Caribbean. We named that boat Aroha, which is a Polynesian word that encompasses all the meanings of love. Compassion and kindness and love: that's how we want to be seen when we're out in the world. We want to leave a place knowing that when we come back, we will be welcomed. --Katie Noah Gibson
---
Shelf vetted, publisher supported.

Great Reads
Rediscover: Margaret Brown Maron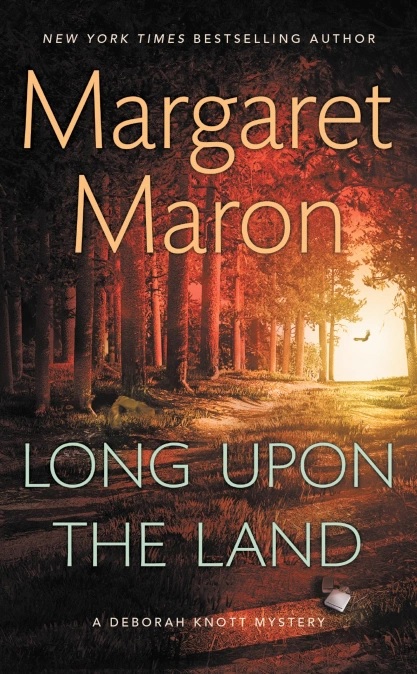 Margaret Brown Maron, the award-winning mystery writer who published 30 books and was one of the founders of Sisters in Crime, died on February 23 at age 82. Maron began her writing career in 1968 when she published "The Death of Me," her first short story, in Alfred Hitchhock's Mystery Magazine. At the time she was living in Brooklyn, N.Y., with her husband and only son, and had given herself a writing course from books in the Brooklyn Public Library. In 1972, Maron and her family moved to North Carolina, and Maron would go on to write all her books there. Born in Greensboro, N.C., Maron featured the state heavily in her writing. Her Judge Deborah Knott series, which began in 1992 with the publication of Bootlegger's Daughter, consisted of 20 books and starred an attorney who is the daughter of a North Carolina bootlegger.
Over the course of her career, Maron served as the third president of Sisters in Crime as well as president of Mystery Writers of America. She was named a Grand Master by the MWA in 2013, and her books have received Edgar, Agatha, Anthony and Macavity Awards. In 2008, she received the North Carolina Award, which is the state's highest civilian honor. In 2010, she received an honorary doctorate from UNC Greensboro and in 2016 was inducted into the state's Literary Hall of Fame. The first nine Deborah Knott mysteries have been reprinted by Oconee Spirit Press. The final entry, Long Upon the Land (2015), is available from Grand Central ($7.99).

Book Reviews
Fiction

Knopf, $28, hardcover, 320p., 9780593318171

Grove Press, $27, hardcover, 368p., 9780802157065
Berkley, $16, paperback, 368p., 9780593102145
Blair, $25.95, hardcover, 250p., 9781949467161
Mystery & Thriller
Ballantine, $27, hardcover, 352p., 9781984825025
Houghton Mifflin Harcourt, $25, hardcover, 336p., 9780358418610
Little, Brown, $28, hardcover, 384p., 9780316535939
Romance
Kensington, $15.95, paperback, 320p., 9781496725196
Biography & Memoir
Harper, $27.99, hardcover, 224p., 9780063011328
Essays & Criticism
The MIT Press, $15.95, paperback, 224p., 9780262539999
Children's & Young Adult

Eerdmans Books for Young Readers, $18.99, hardcover, 68p., ages 5-9, 9780802855282
Levine Querido, $21.99, hardcover, 240p., ages 8-12, 9781646140152
---