From the Shelf
Walking and Writing with Women
I love that moment when one book leads you to another and then another. Even better if the authors are having a conversation, or a writer I love is highlighting some of her faves. That's the stated purpose of Kathryn Aalto's book Writing Wild (Timber Press, $24.95), a luminous collection of mini-biographies of female nature writers past and present.
Beautifully illustrated by Gisela Goppel, Aalto's book champions historical figures like Rachel Carson and Vita Sackville-West, and contemporary writers like Rebecca Solnit and Robin Wall Kimmerer. She makes a point of including Indigenous and Black female authors, ending each chapter with a list of (even) further reading to explore.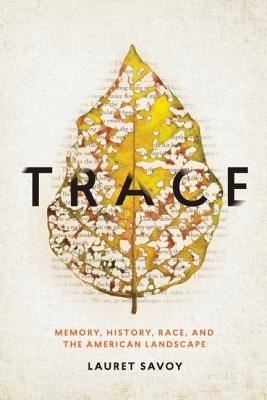 Aalto's work led me to Trace (Counterpoint, $16.95), a lyrical exploration of race, memory and American history by Lauret Savoy, who identifies as African American, Euro-American and Native American. She delves into the erasure of Indigenous peoples from the land that belonged to them, the complicated history and migration(s) of Black people, and the related gaps in her own family's narrative.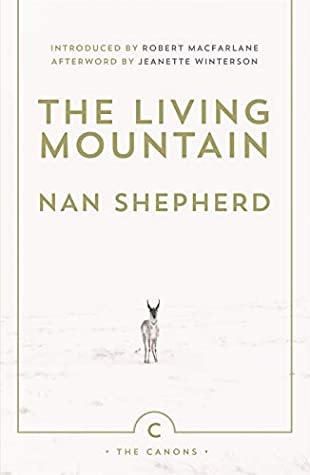 As I kept reading, I remembered that Nan Shepherd's The Living Mountain (Canongate, $14) is sitting on my shelf, waiting for me to accompany Shepherd on her treks through the Cairngorms in Scotland. That in turn made me think of Margaret E. Murie's Two in the Far North (Alaska Northwest, $19.99), a keen-eyed account of Murie's travels in Alaska with her naturalist husband, Olaus. These women, and others, share their experiences across time and space, standing alongside male giants like William Wordsworth or John Muir.
"It's time to turn up the volume on narratives by women," Aalto writes in her introduction. By making room at the table for dozens of female voices, Writing Wild ensures a deeper, richer, more joyous conversation about how humans relate to the natural world. --Katie Noah Gibson, blogger at Cakes, Tea and Dreams

In this Issue...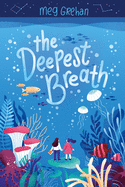 In this heartwarming novel-in-verse, an anxious 11-year-old girl tries to understand the "fizzy feeling" in her chest she has around her female classmate.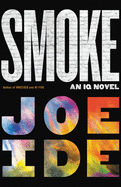 In his fifth exciting adventure, brilliant young detective Isaiah Quintabe hunts a serial killer while his streetwise partner, Dodson, confronts a different kind of killer in the corporate world.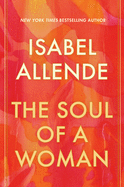 Acclaimed novelist Isabel Allende offers a passionate, wise and charmingly irascible meditation on feminism.
Review by Subjects:
Fiction ⋅ Mystery & Thriller ⋅ Food & Wine ⋅ Biography & Memoir ⋅ History ⋅ Social Science ⋅ Humor ⋅ Children's & Young Adult

From Garden District Book Shop
Upcoming Events
Postponed - In-Person Event - Kent Babb: Across the River: Life, Death, and Football in an American City
09/16/2021 - 6:00PM
EVENT Postponed THE GARDEN DISTRICT BOOK SHOP HOSTS KENT BABB TO CELEBRATE HIS NEW RELEASE, ACROSS THE RIVER: LIFE, DEATH, AND FOOTBALL IN AN AMERICAN CITY The Garden District Book Shop is thrilled to host an evening celebrating the recent release of award-winning sportswriter Kent Babb's, Across the River: Life, Death, and Football in an American City. What is sure to be a classic work of sports journalism, Across the River is an investigation into the...
Book Candy
Authors' Writing Advice
"The 69 pages of writing advice Denis Johnson collected from Flannery O'Connor, Jack Kerouac, Stephen King, Hunter Thompson, Werner Herzog & many others." (via Open Culture)
---
"The engineers at Minotaur Books have created a helpful guide to assist in finding the perfect crime novel for each individual bibliophile."
---
BC/AD OR BCE/CE6, for example. Mental Floss suggested "6 Latin abbreviations you should know."
---
Author Lucy Clarke chose her top 10 books about castaways for the Guardian.
---
Bookstr shared "6 quotes to celebrate Wilhelm Grimm's birthday."

Great Reads
Rediscover: Dick Gallup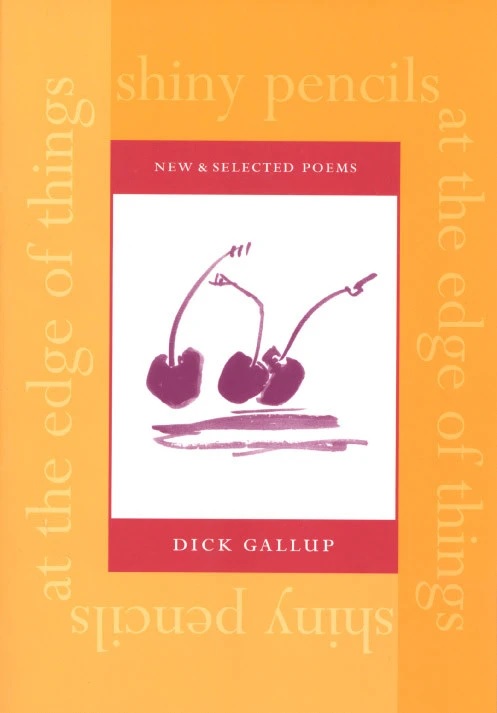 American poet Dick Gallup, who in the 1960s and 1970s established himself as an important figure in the New York School of poets, died January 27 at age 79. In 1949, his family moved from Massachusetts to Tulsa, Okla., buying a house across the street from poet Ron Padgett. They became friends and, in 1958, while in high school, founded (with artist and writer Joe Brainard, also a classmate) a small literary magazine, the White Dove Review, which published Jack Kerouac, Allen Ginsberg, Leroi Jones (Amiri Baraka), Robert Creeley, as well as a new friend in Tulsa, Ted Berrigan. After college, Gallup lived in the East Village in Manhattan, where he became an active member of the downtown art and literary scene, giving readings, publishing widely in magazines, and publishing books, including Hinges (1965), The Bingo (1966), and Where I Hang My Hat (1970). He moved to Boulder, Colo., in the mid-'70s to teach at the Naropa Institute, where he wrote Above the Tree Line (1976), after which he moved to San Francisco and stopped writing.
Gallup released only one more collection, Plumbing the Depths of Folly (1983), though he did agree to let Alan Kornblum, his former student, bring out Shiny Pencils at the Edge of Things: New and Selected Poems at Coffee House Press in 2001. Ron Padgett wrote that what made Gallup's "poetry special was its combination of graceful lyricism and everyday language, and a willingness to explore unexpected corners of the mind and yet maintain a sense of humor about it all. His work was like him: intelligent, sensitive, hip, and gentle, quietly oblique and funny, but always with a clear-eyed view of human folly."

The Writer's Life
Julia Turshen: Equitable Storytelling Through Home Cooking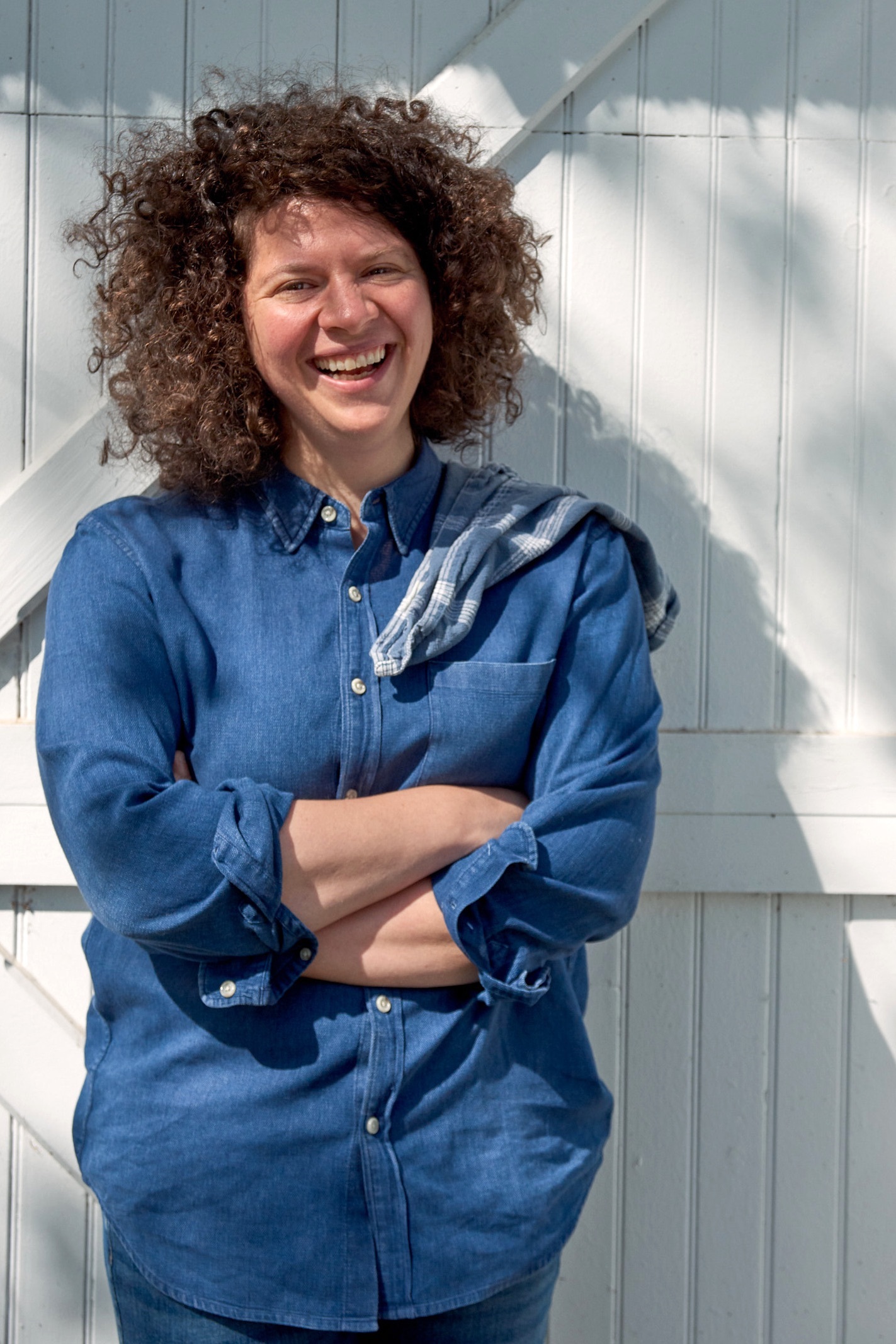 photo: Melina Hammer
Julia Turshen is a home cook and food writer, author of the cookbooks Now & Again, Feed the Resistance and Small Victories, among others. The founder of Equity at the Table and host of the podcast Keep Calm and Cook On, Turshen lives in New York's Hudson Valley with her wife, Grace, and their pets. Her latest book, Simply Julia: 100 Easy Recipes for Healthy Comfort Food (Harper Wave, $32.50; reviewed below), offers recipes featuring a healthier take on the simple, satisfying comfort food for which Turshen is known.
Did Simply Julia feel more personal to you than your previous cookbooks?
There are a few really interesting elements in Simply Julia that I just haven't done before. One was including personal essays throughout. I usually write pretty long headnotes, including stories behind the recipes; to me that's the most exciting part of any cookbook. Here, there were certain things I wanted to address that just didn't quite fit with any one recipe, or were longer than a headnote paragraph, and those became the essays in the book. Then in addition to the amazing photos that Melina Hammer took, there are a lot of family photos throughout; it feels really special to share those here. There's also the decision to use my handwriting throughout the book.
Those are the details that help bring the stories to life. I am giving you a recipe so you can make this in your kitchen; I am giving you the story behind a dish so you can understand what it means. I feel strongly that my work is coming from my kitchen to yours, and all those touches help make that true.
How does your work starting Equity at the Table and hosting your podcast, Keep Calm and Cook On, shape your work as a cookbook author?
What ties all these things together is a commitment to equitable storytelling. That happens in my own book; I bring my full self to it as a very proud, openly gay woman. There's a lot of stories about my wife, Grace, and I think stories have this incredible power to normalize things that have often been othered.
I know what it feels like to put myself out there and have my stories, my voice, heard and paid attention to. I feel strongly about making that experience available to as many people as possible. Maybe it's connecting someone to Equity at the Table, or interviewing someone on the podcast, or doing more behind-the-scenes work like talking to people who want to get into the cookbook industry. I love being able to talk to as many people as I can, because ultimately I want my book to exist on a shelf with lots of other books that feel really exciting to me.
You call your recipes "suggestions, not prescriptions," but to me, they almost feel like invitations: to a dish, to a story, to the experience of cooking.
I love that the word "invitation" came up for you. A big goal in my work is making it feel as welcoming as possible, as inviting as possible.
There's an old cliché, "food brings people together," but it's cliché for the same reason all things are cliché--because it's true. In this extended moment [of the pandemic], there are other ways that cooking can remind us of that truth. That warm invitation can come through dropping off an extra loaf of date-nut bread for a neighbor, or making an extra pot of soup for someone, or mailing someone a baked good or ingredient or cookbook, or e-mailing someone a recipe or a story that reminded you of them.
When I think of an invitation, I think of one person reaching out to another. Food can help us do that, and that is a really important part of maintaining relationships and culture and humanity. We always need that, but we need that right now more than ever.
How do you see a cookbook like Simply Julia fitting into the larger conversation about food systems?
We cannot look at food as a whole and understand it without also thinking about issues like the environment and class and race, and all of these things that are really threatened, right now and always. Food shows us where a lot of these problems are, and also offers a lot of opportunities for solutions.
When I am working on a cookbook and thinking about the people who might read it or buy it or use it, I'm thinking about a group of people who are invested in cooking at home. They have the time and money not only to do that, but to also buy a cookbook and think about food from a place of assumed comfort.
Given that, it's really important not to underestimate those readers, and to remind them of all of the power they have. Every time we buy an ingredient, we're making a political decision. Every time we decide where to spend our money, we're deciding who to invest in. These are decisions we get to make, even with so many variables: time, budgets, accessibility, household size, geography, all these things.
There's no one right answer. If there was, there wouldn't be so many issues. There are so many different answers, and it's important to remember that we can be part of those answers. A cookbook that is about home cooking, by a home cook, for other home cooks is exactly the place these things should be discussed.
It's not all or nothing, either--every bit makes a difference.
A big lesson I've continued to learn, and part of the ethos of Simply Julia, is this sense of being able to hold opposing things at the same time, knowing that things aren't black and white. For example, there's a chapter of chicken recipes and a chapter of vegan recipes here--one book can have both of those things, and that's okay!
That kind of all or nothingness, that extremeness, is such a big part of our consumer culture, our diet culture, and in general a culture that seeks to label everything. I'm not a vegan, but some of my meals are vegan. I hope that this book is a resource for a lot of people.
This idea comes up in your essay about "healthy" eating as well.
There's a picture of me on the cover of the book, my likeness is sitting under the words "healthy." I'm not a super-thin, straight, blonde woman, and I'm just really excited to show in this book a very open and honest conversation about body image, and the various definitions of healthy.
It feels like a tremendous opportunity to put Simply Julia on the shelf in the bookstore where "healthy cookbooks" exist, as a cookbook that's a little different from the others. Simply Julia doesn't equate healthy with skinny, which is something I wish I'd understood much earlier on.
Because the pandemic is still limiting in-person events, I'm assuming you'll be celebrating this book at home. What's your go-to celebratory meal?
It would definitely have to end with cake of some kind. I love the carrot cake recipe in this book that Grace made me for my birthday this past summer. So I'd end with the carrot cake. And for the meal itself, assuming we have a bunch of vegetables from our winter CSA, I think we'd do something like spaghetti with super garlicky greens. Like the Green Pasta in Simply Julia. --Kerry McHugh, blogger at Entomology of a Bookworm

Book Reviews
Fiction

Mulholland Books, $28, hardcover, 336p., 9780316531061
Overlook Press, $26, hardcover, 240p., 9781419752926
Mystery & Thriller
Pegasus Crime, $25.95, hardcover, 368p., 9781643136264
Little, Brown, $28, hardcover, 336p., 9780316500319
Food & Wine
Harper Wave, $32.50, hardcover, 304p., 9780062993335
Biography & Memoir
Penguin Press, $28, hardcover, 384p., 9780525560098
History
Houghton Mifflin Harcourt, $28, hardcover, 288p., 9780358251408
Social Science

Ballantine Books, $22.99, hardcover, 192p., 9780593355626
Random House, $28, hardcover, 352p., 9780593133668
Humor
Counterpoint, $26, hardcover, 224p., 9781640094475
Children's & Young Adult

HMH Books for Young Readers, $16.99, hardcover, 192p., ages 8-12, 9780358354758
Dial Books, $17.99, hardcover, 40p., ages 4-8, 9780593108260
Dutton Books for Young Readers, $18.99, hardcover, 400p., ages 13-up, 9780525556053
---