From the Shelf
The Year of the Houseplant
I declare 2021 the year of the houseplant. There is a longing for the calming influence of greenery in my indoor spaces. A charming fiddle leaf fig tree for the living room, the whispery abundance of ferns overflowing in the study and a miniature lemon tree to cheer up the kitchen. Maybe even a tropical-leaved money tree, officially known as pachira aquatica, for the entrance hall, why not!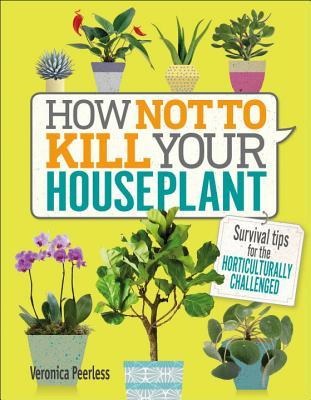 Past houseplant fiascos still haunt me, though, so I plan to conduct thorough research before taking a trip to my favorite garden shop. The perfect starting point is the reassuringly titled How Not to Kill a Houseplant: Survival Tips for the Horticulturally Challenged (DK, $14.99) by Veronica Peerless. Offering guidance on which plants suit different spaces, Peerless encourages readers to spend time nurturing and grooming their green companions and provides easy-to-follow advice on how to rescue sick plants.
Concerned about how to care for plants while away on vacation, I was thrilled to discover the homemade automatic watering devices created by Morgan Doane and Erin Harding, long-distance friends who share a passion for houseplants. In How to Raise a Plant: And Make it Love You Back (Laurence King, $16.99), Doane and Harding cheerfully explore all aspects of plant care and share fun DIY project ideas to inspire creative types. How to Raise a Plant is a labor of love, combining their formidable knowledge into one colorful guide.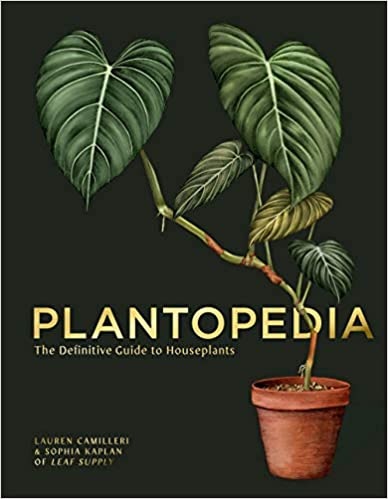 Plantopedia: The Definitive Guide to Houseplants (Smith Street, $40) by interior design nursery experts Lauren Camilleri and Sophia Kaplan is a detailed how-to guide dressed up as gorgeous coffee-table decor for houseplant aficionados. Its irresistibly lush photos offer some of the serene magic of indoor greenery while I mentally prepare for my new role as a plant parent. --Shahina Piyarali, reviewer

In this Issue...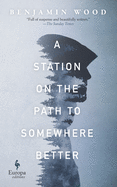 A slow-burn thriller about a road trip that takes a shocking turn, and the lasting impact of trauma.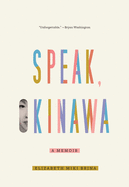 Elizabeth Miki Brina embraces her complex dual heritage in a gorgeous memoir that also illuminates the devastating colonial history of Okinawa.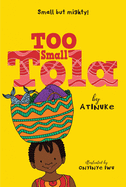 A thoughtful trio of stories about a Nigerian girl named Tola who discovers that even though she is small, she is mighty.
Review by Subjects:
Fiction ⋅ Mystery & Thriller ⋅ Romance ⋅ Biography & Memoir ⋅ Children's & Young Adult

From Garden District Book Shop
Upcoming Events
Postponed - In-Person Event - Kent Babb: Across the River: Life, Death, and Football in an American City
09/16/2021 - 6:00PM
EVENT Postponed THE GARDEN DISTRICT BOOK SHOP HOSTS KENT BABB TO CELEBRATE HIS NEW RELEASE, ACROSS THE RIVER: LIFE, DEATH, AND FOOTBALL IN AN AMERICAN CITY The Garden District Book Shop is thrilled to host an evening celebrating the recent release of award-winning sportswriter Kent Babb's, Across the River: Life, Death, and Football in an American City. What is sure to be a classic work of sports journalism, Across the River is an investigation into the...
Book Candy
Shakespeare on Pandemics
"From plague puns to isolation creation: what Shakespeare teaches us about pandemic life." (via the Guardian)
---
Mental Floss cooked up "10 delicious recipes from books, movies, and TV shows."
---
Merriam-Webster looked up "why we keep things 'platonic.' "
---
Open Culture explored "how the Internet Archive digitizes 3,500 books a day--the hard way."
---
For Lit Hub, Lauren Du Graf examined "how a year without my library has changed me."

Amber & Clay
by Laura Amy Schlitz , illust. by Julia Iredale
Newbery Medal-winning author Laura Amy Schlitz (Good Masters! Sweet Ladies!) has created a literary feast in this intoxicatingly original tale that takes place in ancient Greece. Amber & Clay is part sweeping saga and part epic narrative, with liberal doses of ancient history, drama, mythology and philosophy included. Painstakingly researched, the 500-plus-page volume follows the odyssey of two 5th-century BCE children destined never to meet--in the living world.
In parallel narratives, Rhaskos, an enslaved Thracian boy living in Greece, and Melisto, a highborn Athenian girl, follow their respective--and severely circumscribed--paths. Rhaskos's mother, also enslaved, is sold when the boy is five, leaving him to the whims of the masters of their home. "I was too small to be much use,/ but I was big enough to pick up turds." Horses--and their manure--become Rhaskos's life. One day, after sneaking inside the house of his master, Rhaskos sees his first-ever painting: "A wonder before my eyes." It is a horse "large enough to ride": "You could see the wind ruffle its mane,/ the sinewy legs pranced, the nostrils flared;/ and it had wings,/ luminous/ spread like the wings of a swan." Rhaskos becomes obsessed with trying to re-create an image as lifelike as this and begins scratching out drawings in the dirt. Later, when he is sold off to a potter, his growing artistic ability becomes useful. At the same time, he develops a second and unusual (for a "thickheaded" "barbarian," that is) passion for philosophy when he befriends a funny "old man/ who had no beauty to display" named Sokrates.
Melisto is the spitfire daughter of an important man; she is spoiled by her father and near despised by her mother. The person Melisto loves most, besides her father, is Thratta, the enslaved woman who takes cares of her. (Thratta also happens to be Rhaskos's mother, purchased at a slave auction in Athens.) As the daughter of a distinguished man, Melisto is chosen along with other pre-pubescent girls to leave her home to be a "bear-servant" to the goddess Artemis. In this brief, final season of freedom before returning home to marriage and the duties of the ruling class, the girls live as Bears: they dance, run and sacrifice goats to honor Artemis, who will later help them with childbirth. Unfortunately, Melisto is destined never to emerge from this hiatus; she dies during the preparation for a ritual sacrifice.
Although readers don't get to spend much time with Thratta before she disappears into her own fate, this grieving mother becomes the link between the two children. Mourning the loss of Melisto and desperate to end her son's enslavement, she casts a binding spell between them. This "blessed curse" demands Melisto free Rhaskos or risk never resting in death, setting her on a long and twisted path.
Depending on the point of view--there are many in Amber & Clay--and what the scene calls for, Schlitz uses a variety of literary forms. Rhaskos usually narrates in first-person verse, except in a few pivotal moments. Melisto's form is third-person prose until the children find each other, at which point she enters his verse world and he, briefly, turns to prose. When the two come together and work to fulfill Thratta's spell, the interlude is choreographic in nature. Melisto's ghost feels vibrantly alive in these scenes, bantering with Rhaskos in a pas de deux that reveals just how seldom the two have ever been able to have genuine, childlike friendships: "She'd ask a question, and I'd answer it--/ and when I ran out of breath--/ because the path was steep--/ she'd talk, telling me about her life." In verse, Melisto, who was once called "heavy" and "dark" by Thratta, is light and quick ("She ran with her fingers outstretched,/ growling like a wild beast, giggling") and Rhaskos is thrilled to be allowed to speak at all: "I don't talk either./ If you're a slave, no one listens."
Known for her spectacular world-building skills in books like The Night Fairy, The Hired Girl and her Newbery Honor book Splendors and Glooms, Schlitz delves deep into the world of Ancient Greece. She doesn't neglect Mount Olympus, either, because the gods' lives are thoroughly entwined with those of mortals. Periodically, Hermes, Artemis or Hephaistos chimes in, commenting in verse on the action of the humans with varying degrees of pity, snark and empathy. Hermes, especially, can be a card: "Allow me to kick off the winged sandals,/ wiggle my toes,/ and put my feet up. It's Dullsville in Athens."
Archeological "exhibits" and museum-style descriptions, realistically illustrated in mixed media by Julia Iredale (Myths and Legends of the World), are interspersed throughout the book. These pottery fragments and figurines inform the course of each chapter. For example, a shard from a small pot depicts girls dancing around an altar decorated with scrolls, presumably while serving Artemis as "Little Bears," a mysterious practice that Schmidt elucidates and elaborates on in the chapters that follow. (In the author's notes Schmidt describes the lengths she went to in order to learn as much as she could about cult practices like these.)
Melisto, "electric as amber," and Rhaskos, "indestructible as clay," are as surprising a pairing as any in literature, ancient or modern, and their story is both epic in nature and scrupulous in detail. Amber & Clay is a true marvel. --Emilie Coulter
Candlewick Press, $22.99, hardcover, 544p., 9781536201222
---
Laura Amy Schlitz: The Elephant and the Flying Squirrel
Laura Amy Schlitz: The Elephant and the Flying Squirrel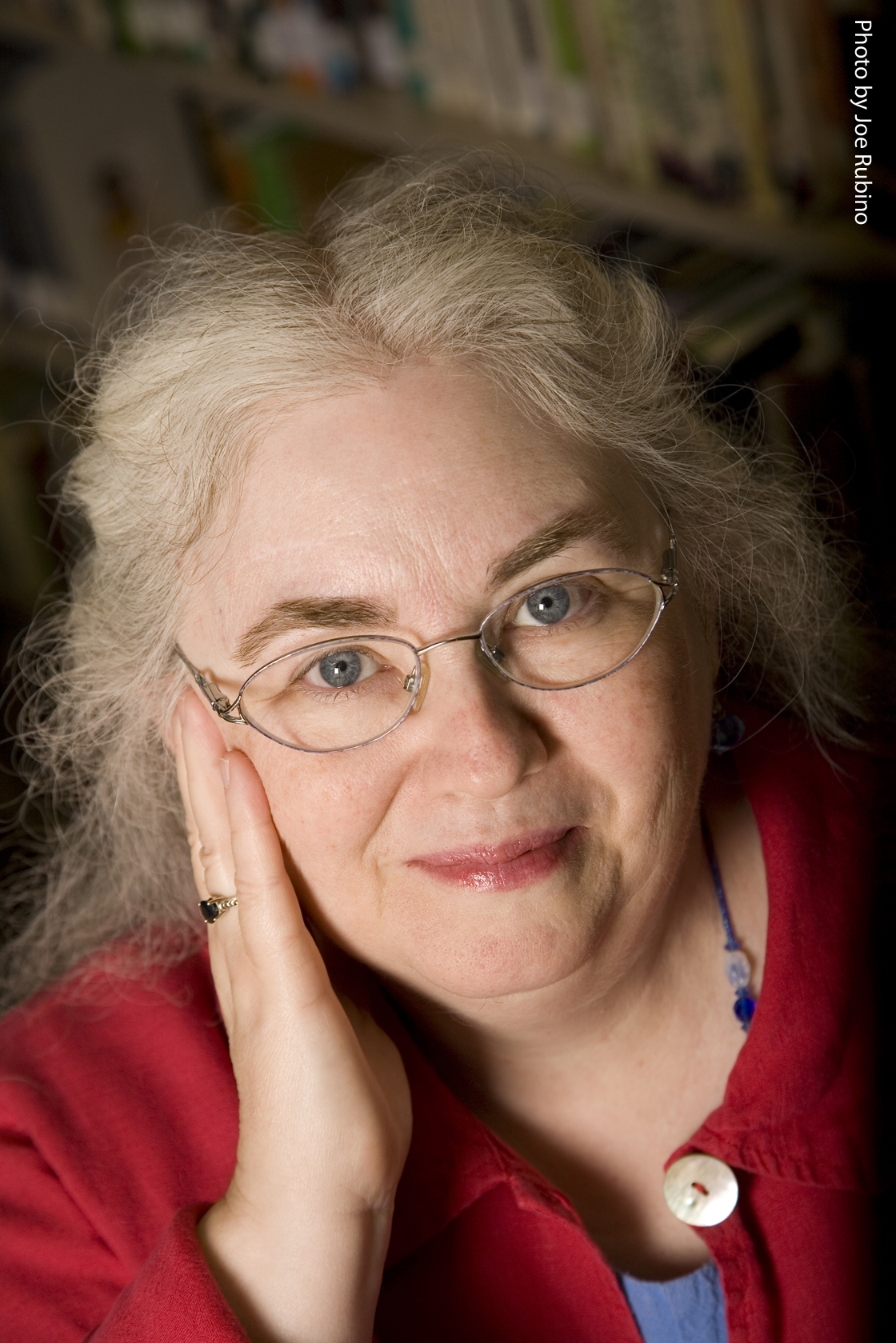 Whether dwelling in fairy lands (The Night Fairy) or medieval England, 1911 Baltimore (The Hired Girl) or 1860 London (Splendors and Glooms), former librarian and Newbery Medal winner (Good Masters! Sweet Ladies!: Voices from a Medieval Village) Laura Amy Schlitz is herself a "good master" of world building. Here, Schlitz shares with Shelf Awareness the surprisingly thrilling process she went through to write Amber & Clay (Candlewick Press, March 9, 2021).
I've been trying to imagine all the ways Amber & Clay came to be. Inspiration?
More than 20 years ago, I wrote a play about Sokrates for my fourth graders. I put the scene from the Meno in my play: the scene where Sokrates asks an enslaved boy to solve a problem in geometry. That's when I began to wonder about that boy. What was it like for him to be put on the spot by "the wisest man in Athens"?
I spent years trying to think of a way to write about that boy--and Sokrates--for Candlewick. I began work about five years ago. When I read Bettany Hughes's fascinating book, The Hemlock Cup: Socrates, Athens, and the Search for the Good Life, I came across the "Little Bears," those girl-children who served Artemis at her sanctuary in Brauron. I'm drawn to bears and I loved the idea of these young girls serving the goddess as bears. I thought, "I've got to write about those girls!" But I already had my hero, the enslaved boy from Thessaly, and I couldn't think of any way he could meet up with one of the Bears. The Little Bears were almost certainly the daughters of aristocrats and a wellborn Athenian girl would have had no contact with boys. How could they meet?
Here comes the fun part: in 2015, there was a conference in New York City and my generous publisher put me up at the Library Hotel. The Library Hotel is a delight to me because each room has a Dewey call number which dictates the decor. On this occasion, I was placed in Room 110.005--the Paranormal Room.
It was a turning point for Amber & Clay. I looked at the spooky photographs on the walls and thought, "My characters could meet if one of them were a ghost." And at that moment, the big structure of the novel came into my mind--the idea that the children were psychic counterparts as well as opposites. I ordered a copy of Sarah Iles Johnston's Restless Dead: Encounters Between the Living and the Dead in Ancient Greece and discovered that girls who died young were particularly apt to become ghosts. I learned that I could bind my two characters together with a curse tablet.
Can you tell us about the archeological "artifacts" you based many scenes on?
I went to a lot of museums when I worked on this book. I tend to think in terms of metaphors, so artifacts and objects inspire me. Museums not only give me ideas, but they trigger an acquisitive urge. I want to possess those artifacts, but they're locked behind glass. The God of Thieves told me I could steal them by putting them in my stories.
Were you an ancient Greece and Greek mythology scholar before writing the book or did you become an expert while writing it?
The original bibliography was actually 10 and a half pages long. My editor asked me to shorten it to three. I didn't know much when I began, so I read a lot of stuff--articles on Thracian tattoos and clay pits and looms and thrush in donkeys. Every time I turned around, there was something I didn't know: Did the Ancient Greeks have scissors? Buckets? Socks? (Yes, to all three.) When Melisto saw a butterfly on her way to Brauron, I spent over an hour researching Greek butterflies. I even tried to teach myself Greek. There's something spellbinding about the language.
You write in your author's note that writing in verse broke you out of a bleak stiffness you had been struggling with. Can you say a little more about what verse can do that prose can't?
I think of prose as a kind of elephant. It can be powerful, and it can be graceful, but it can't jump: one foot has to stay on the ground at all times. Prose has to make sense, to move logically and, because of that, the writer needs to make transitions. You can't leap from one thing to another without the reader experiencing it as abrupt. And sadly, transitions are the very devil to write. They're not the part of a book anybody notices, but they require meticulous craftsmanship.
Verse is like a flying squirrel. It leaps and soars and can easily telescope time and space. Verse is cinematic, flashing between close-ups and panoramas. The reader reads not only the words, but the white space around the lines. Line-lengths and spaces between stanzas send signals to the reader so the transitions can be visual, not crafted from words.
In verse, you can create momentum with rhythm, assonance; you can use vowels like violins and consonants as percussion. The white space around your words is always there to help you.
Of course, there's plenty of prose that's close to verse and verse can be prosaic. But though verse can also be the very devil to write, verse is... well, versatile. When I wrote about Rhaskos's lonely childhood in verse rather than prose, it moved more quickly and was imbued with energy. The intensity of his suffering increased, but some of the heaviness was mitigated.
Your details paint a vivid portrait of ancient Greece. Has world-building always been important to you in your writing?
Yes. It's part of the fun: living somewhere else at another time. It's part of what I love about historical fiction--seeing the world from an entirely different angle. I feel cheated when I read a book set in the past and it's really about 21st-century Americans dressed in farthingales.
What are you working on now?
I'm working on a dollhouse book for younger children. After all that Greek research, I wanted to write something miniature and less exacting in terms of research. Though I have had to try to learn a little bit about electrical wiring, so I could wire a tiny chandelier.... --Emilie Coulter
---
Shelf vetted, publisher supported.

Great Reads
Rediscover: The Flight Attendant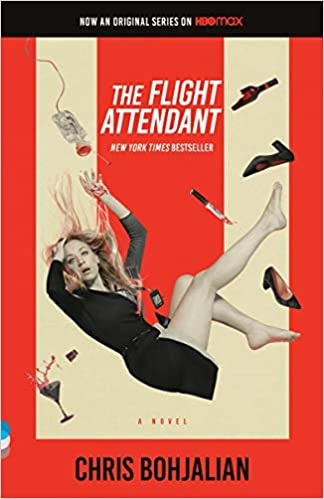 The Flight Attendant, a series based on the novel by Chris Bohjalian, premiered on HBO Max November 26, 2020, and was renewed the next month following widespread acclaim. Kaley Cuoco stars alongside Michiel Huisman, Zosia Mamet and Rosie Perez as the titular freewheeling alcoholic whose layover in Bangkok ends in a dead body and questions from the FBI. The series was nominated for two Golden Globe Awards, among other accolades. In Bohjalian's original book, first published by Doubleday in 2018, the flight attendant's lethal layover is in Dubai instead of Bangkok. A paperback tie-in edition is available from Vintage ($16).

Chris Bohjalian is the Armenian American author of 20 novels, including Midwives (1997), The Sandcastle Girls (2012) and The Guest Room (2016). He often uses fictionalized autobiographical elements of life in Vermont while also referencing real New Hampshire locations. Midwives, about a Vermont midwife in trouble after a deadly C-section, and The Sandcastle Girls, about the Armenian Genocide and a century of its denial, were both Oprah Book Club picks. Bohjalian's latest novel, The Red Lotus, about an American couple on a romantic Vietnam getaway gone awry, was published March 2020 by Doubleday ($27.95). --Tobias Mutter

Book Reviews
Fiction
Berkley, $16, paperback, 352p., 9780593100936
St. Martin's Press, $26.99, hardcover, 304p., 9781250271525
Morrow, $27.99, hardcover, 528p., 9780062986153
Bellevue Literary Press, $16.99, paperback, 224p., 9781942658801
Little, Brown, $27, hardcover, 288p., 9780316429856
Ballantine Books, $28, hardcover, 352p., 9781101966846
Mystery & Thriller

Europa Editions, $27, hardcover, 368p., 9781609456825
Romance
Forever, $15.99, paperback, 368p., 9781538734988
Biography & Memoir

Knopf, $26.95, hardcover, 304p., 9780525657347
Milkweed, $24, hardcover, 200p., 9781571313829
Children's & Young Adult

Candlewick Press, $15.99, hardcover, 96p., ages 7-9, 9781536211276
Kokila/Penguin Books, $17.99, hardcover, 32p., ages 4-8, 9781984815651
---