From the Shelf
'We All Act All the Time'
"For the sitting king, the play isn't called Macbeth, it's called Duncan. For the heir it's Malcolm; and for The Porter it's, well, it's whatever his name is, which wasn't even dignified with a mention in the script," Dessa writes in My Own Devices: True Stories from the Road on Music, Science and Senseless Love (Dutton).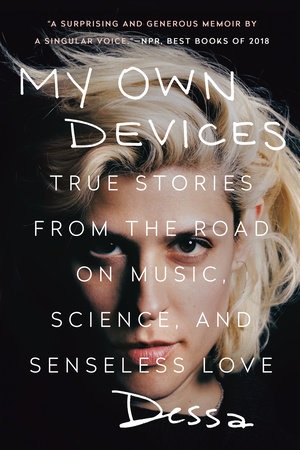 Maybe it's because we haven't been able to go to films, plays or concerts for more than a year that I've been reading more books connected to the performing arts. And those words from rapper, singer/ songwriter and essayist Dessa offer welcome perspective for these strange times. We are who, and where, we are. During the pandemic, I've missed being in live audiences, though I do rely on Zoomlandia (in all its variations) when I need a digital hit, especially if the event is connected to a recent favorite read.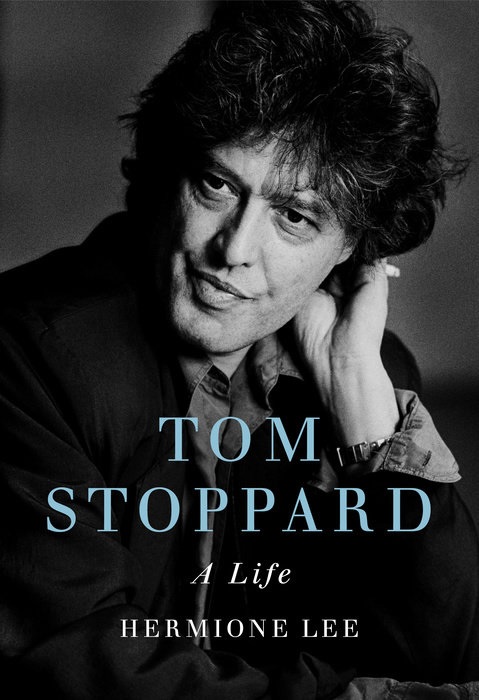 Virtual performance highlights have included Hermione Lee, author of Tom Stoppard: A Life (Knopf), interviewing the legendary playwright. Of Stoppard's play Rock 'n Roll, which I saw on Broadway in 2008, Lee writes that "he always disliked the idea of writing about himself, and he moved the play away from being his own alternative life story: as he put it, 'the degree of self-referential conceit got to me.' "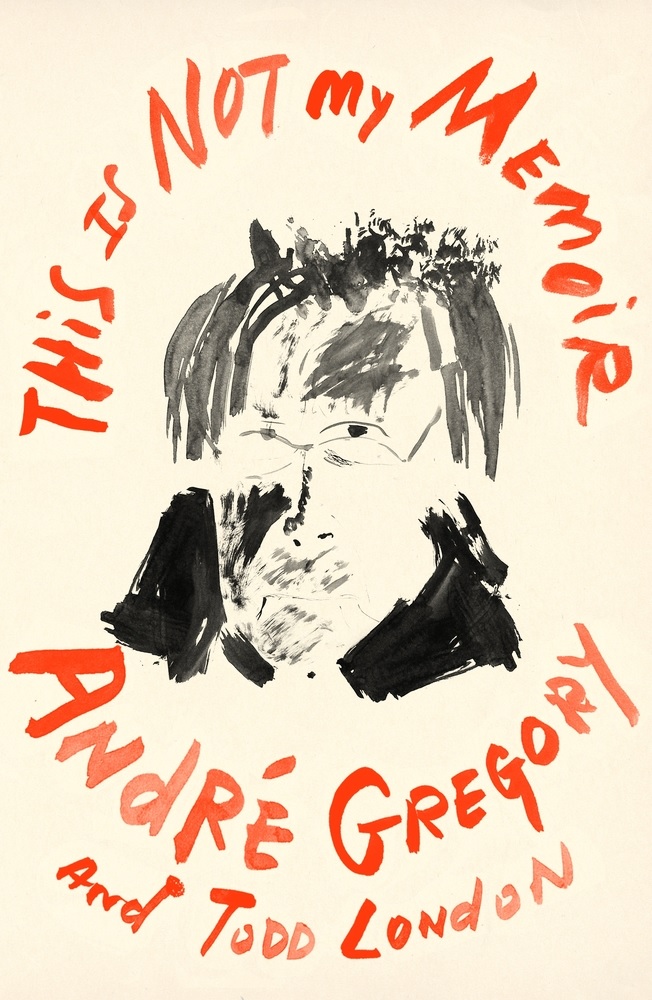 After reading André Gregory's This Is Not My Memoir (FSG), I was in the digital audience for his delightful and insightful conversation with actress Cynthia Nixon. Gregory's book offers a peek behind the curtain at his decades-long collaboration with Wally Shawn, serving up tidbits like: "In My Dinner with André, there is an André who believes and a Wally who never will. The film needs both to exist. Probably we all do."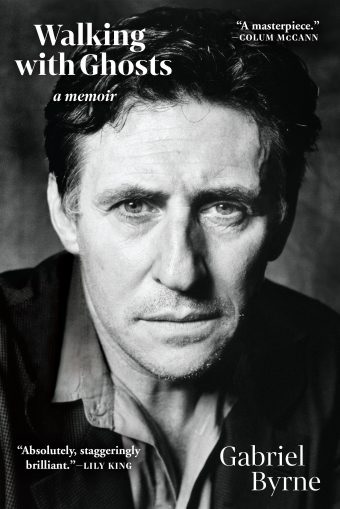 And then there was a brilliant, funny poignant conversation I "attended" between author Colum McCann and actor Gabriel Byrne, whose compelling memoir Walking with Ghosts (Grove Press) is a must-read. "We all act all the time," he writes. "Life makes us necessary deceivers. Except when we are alone." --Robert Gray, editor, Shelf Awareness

In this Issue...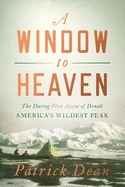 This enthralling history explores the life of Archdeacon Stuck, the leader, in 1913, of the first expedition to climb Denali.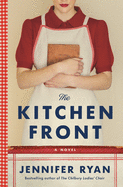 In this expertly crafted novel set during the Second World War, a BBC radio cooking contest brings together four very different but equally determined women.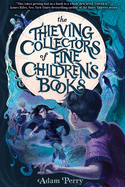 In this thrilling, genre-jumping novel, 10-year-old Oliver is transported into the world of his favorite book to save the story from those who would steal it.
Review by Subjects:
Fiction ⋅ Mystery & Thriller ⋅ Social Science ⋅ Sports ⋅ Children's & Young Adult

From Garden District Book Shop
Upcoming Events
Postponed - In-Person Event - Kent Babb: Across the River: Life, Death, and Football in an American City
09/16/2021 - 6:00PM
EVENT Postponed THE GARDEN DISTRICT BOOK SHOP HOSTS KENT BABB TO CELEBRATE HIS NEW RELEASE, ACROSS THE RIVER: LIFE, DEATH, AND FOOTBALL IN AN AMERICAN CITY The Garden District Book Shop is thrilled to host an evening celebrating the recent release of award-winning sportswriter Kent Babb's, Across the River: Life, Death, and Football in an American City. What is sure to be a classic work of sports journalism, Across the River is an investigation into the...
Book Candy
Writers Who Loved Cats
Mental Floss chased down "13 writers who really loved cats."
---
Artist Phil Shaw's work Shelf Isolation "arranges a series of genuine book titles... so that when you read them in order... they spell out an unexpected narrative."
---
In Dresden, Germany, "Slaughterhouse Five opens its dank doors to fans of Kurt Vonnegut."
---
Open Culture noted that "4,000 priceless scrolls, texts & papers from the University of Tokyo have been digitized & put online."
---
Bookshelf featured Charles I's travelling library, which was acquired by the British Library through a bequest.

Great Reads
Rediscover: Norton Juster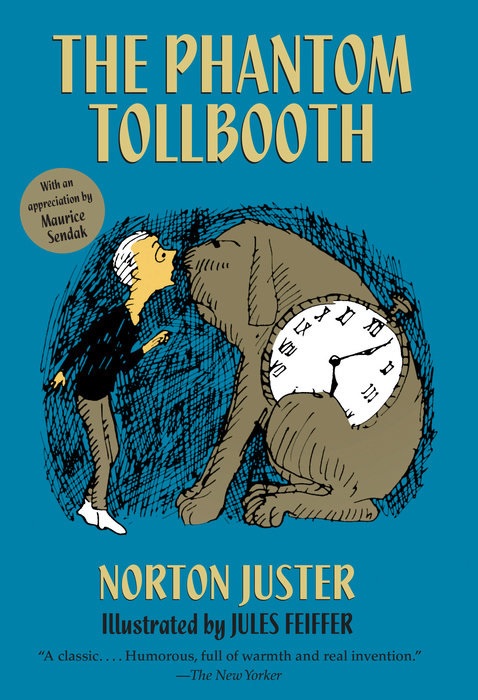 Norton Juster, "who wrote one of children's literature's most beloved and enduring books, The Phantom Tollbooth," died March 8 at age 91, the New York Times reported. First published in 1961, The Phantom Tollbooth was illustrated by the man Juster shared a duplex with at the time, Jules Feiffer, who was early in his career as a cartoonist and author. The book has sold almost four million copies, been reissued multiple times and was adapted into an animated film and a stage musical. An architect, Juster described himself as an "accidental writer." Among the projects his company, Juster Pope Frazier, designed was the Eric Carle Museum of Picture Book Art in Amherst, Mass.
In addition to reuniting with Feiffer in 2010 on The Odious Ogre, Juster's other children's titles include The Dot and the Line: A Romance in Lower Mathematics, which was adapted into a 1965 Oscar-winning animated short; Alberic the Wise and Other Journeys, illustrated by Domenico Gnoli; As Silly as Knees, as Busy as Bees: An Astounding Assortment of Similes, illustrated by David Small; and The Hello, Goodbye Window with Chris Raschka. In a 2012 CNN interview, Juster talked about the key to writing for young readers: "You have to retain, I guess, a good piece of the way you thought as a child. I think if you lose all of that, that's where the deadliness comes from. The idea of children looking at things differently is a precious thing. The most important thing you can do is notice."

The Writer's Life
Reading with... Cherie S.A. Jones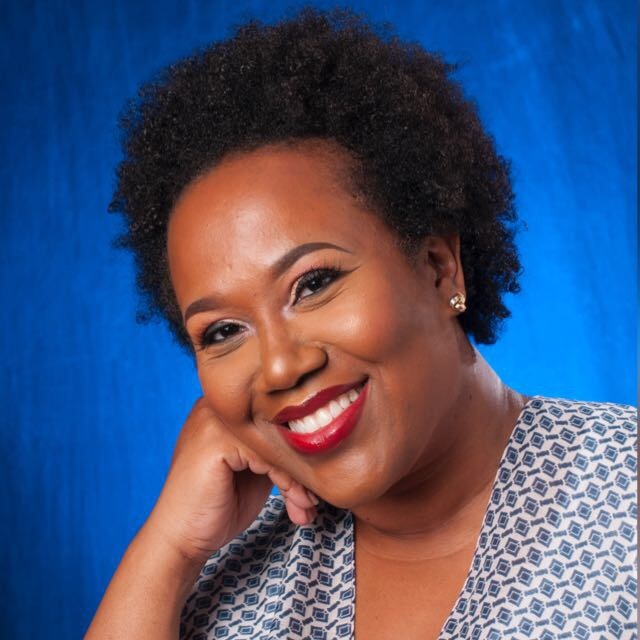 photo: Brooks LaTouche
Cherie S.A. Jones, a lawyer in Barbados, won the Commonwealth Short Story Prize in 1999. Her stories have been published in PANK, Cadenza, Eclectica, the Feminist Wire and broadcast on BBC Radio 4. She received a fellowship from the Vermont Studio Centre and her MA from Sheffield Hallam University, where she won the Archie Markham Award and the A.M. Heath Prize. How the One-Armed Sister Sweeps Her House (Little, Brown), set in Barbados, is her first novel.
On your nightstand now:
90, a book of poems by Kevin Devaney. I met Kevin when he visited Barbados and was hosted by Limegrove Lifestyle Centre, and I bought one of his beautifully bound chapbooks. I used to write poems (badly!) when I was much younger, and now I relish beautiful poetry because I know how hard it is to do well! I do not swallow poems whole. I savor them in small bites and a chapbook can take me several months to get through.
I never have just one book on my nightstand, though! Currently I'm also reading Girl, Woman, Other by Bernardine Evaristo and The Girl with the Louding Voice by Abi Daré. I feel a little late to the party with these two books, I've heard so many good things, and I'm enjoying them both immensely.
Favorite book when you were a child:
When I was very young, it was the Secret Seven series by Enid Blyton. I remember literally falling off a chair when the crew solved one of the mysteries in the series, I was that absorbed in the story. When I started secondary school, I read The Chrysalids by John Wyndham and it changed my life. It taught me that there's no such thing as "normal"--everything that is is normal--and if differences exist they are to be celebrated (provided no-one else is being hurt). I've been a very happy Fringe-dweller ever since then!
Your top five authors:
V.S. Naipaul--Miguel Street is one of my absolute favourite books of all time. I admire Naipaul for the strength and subtly of his early work.
Earl Lovelace--The Wine of Astonishment was required reading at school and I have re-read and enjoyed this book so many times, I've lost count. I love his sense of (Caribbean) place and people.
Chimamanda Adichie--I love everything Adiche, fiction and otherwise. I admire her work and her quiet, thoughtful, incisive intelligence.
Toni Morrison--Beloved moved me deeply and woke me up in so many ways, as did Song of Solomon. I adore Morrison's work and her dignity in writing about difficult things.
Jamaica Kincaid--I consider Jamaica Kincaid a real regal badass and the queen of revolutionary Caribbean writing, in both subject matter and style. I was a different person after I read Annie John.
Book you've faked reading:
I've never faked reading a book!! If I've encountered books I don't like, I don't finish them, but does watching the movie of King Lear (instead of reading the play) for A-Level English exams count?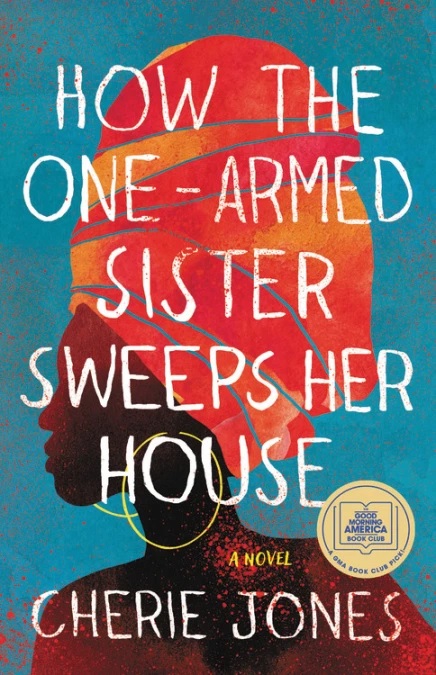 Book you're an evangelist for:
Important Artifacts and Personal Property from the Collection of Lenore Doolan and Harold Morris, Including Books, Street Fashion, and Jewelry by Leanne Shapton. I never looked at writing a novel the same after I read this book! It is pure genius in form and style and a prime example of how much can be said by not saying.
Book you've bought for the cover:
A Thousand Years of Good Prayers by Yiyun Li. This book was actually on the booklist when I did my MA at Sheffield Hallam University, but unlike some of the others, which I was fine to borrow from the library, I bought my own copy of this to keep--the cover is gorgeous!
Book you hid from your parents:
When I was much, much younger than any child should be allowed to read V.C. Andrews, I got a copy of Flowers in the Attic from a schoolmate and smuggled it home, where I happily devoured it in several lengthy trips to the toilet.
Book that changed your life:
Do I have to choose just one? There are so many! The Chrysalids by John Wyndham and Banana Bottom by Claude McKay are definitely on that list, but so is every other book I've talked about here and hundreds of others I haven't!
Favorite line from a book:
It's actually a few lines from a poem "Poem for the Breasts" by Sharon Olds. For over a year her book Stag's Leap was the poetry collection I kept returning to, and it remains one of my favorites. These lines spoke to me at a visceral level, and I wrote a flash fiction piece called "Mammaries" which was inspired by them:
And some men loved them the way one would want oneself to be loved
All year they have been calling to my husband,
Singing to him, like a pair of soaking sirens on a scaled rock,
They cannot believe he could leave them
My micro-fiction story starts with the main character's breasts running away to rejoin her husband.
Five books you'll never part with:
Miguel Street by V.S. Naipaul: I have at least three copies of this book, the latter two were bought in a panic, thinking I'd lost the first one.
Wide Sargasso Sea by Jean Rhys: I'm fascinated by "madness" and this book explored it wonderfully.
My grandmother's Bible: it has her handwritten notes of her grandchildren's births and her observations on various bible verses. I was extremely close to my granny up to her death in 1992, and she's one of the ancestors I remain closest to, to this day. Having her Bible is a gift and it travels everywhere with me.
NW by Zadie Smith: In terms of content I loved her portrayal of immigrant experience and in terms of style, it contains one of the best contemporary examples of writing in the first person plural.
The Peerage Books compilation of the work of Oscar Wilde, including The Picture of Dorian Gray, The Complete Short Stories and The Importance of Being Earnest and Other Plays: it was presented to me for good work in A-Level English exams by my secondary school in 1991--that copy is almost 30 years old and I still treasure it!
Book you most want to read again for the first time:
There's more than one of these as well: The Girl in the Flammable Skirt by Aimee Bender for its sheer inventiveness, imagination and skillful storytelling.
My Mother Was an Upright Piano by Tania Hershman. Reading this was my first example of the supreme skill required for good flash and started my exploration of the genre, it opened up a whole new world in my writing practice.
Animal Farm by George Orwell. The first time I read this book it was my Dad's copy, when I was still a teenager. It opened up my political thinking in a new way and I examined authority and social systems and ideals much more critically after that.
Only Animal Farm is still in my possession. I gifted the others to friends when moving back to Barbados to spare myself shipping charges. I know I'll be buying them again.

Book Reviews
Fiction

Ballantine, $28, hardcover, 416p., 9780593158807
Morrow, $27.99, hardcover, 288p., 9780063050006
Berkley, $16, paperback, 336p., 9780593099155
Central Avenue Publishing, $16.99, paperback, 288p., 9781771682312
Harper, $26.99, hardcover, 352p., 9780062971555
Mystery & Thriller
Minotaur, $26.99, hardcover, 368p., 9781250268822
Social Science
Celadon Books, $27, hardcover, 272p., 9781250224354
The MIT Press, $22.95, paperback, 280p., 9780262539913
Beacon Press, $25.95, hardcover, 224p., 9780807054932
Sports

Pegasus Books, $27.95, hardcover, 336p., 9781643136424
Children's & Young Adult

little bee books, $17.99, hardcover, 368p., 9781499811247
Simon & Schuster Books for Young Readers, $19.99, hardcover, 400p., ages 14-up, 9781534446007
Schiffer Kids, $18.99, hardcover, 32p., ages 6-9, 9780764361166
---