From the Shelf
Memories and Memorials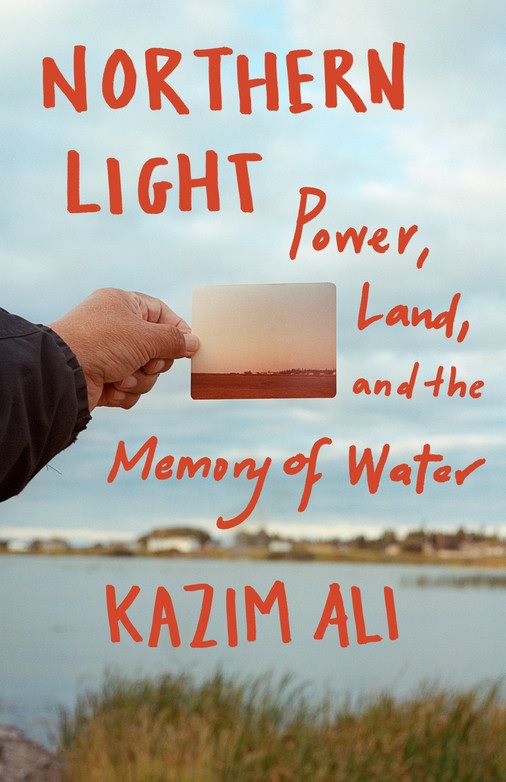 In Northern Light: Power, Land, and the Memory of Water, Kazim Ali meditates on the power of place and land, what it means to belong and what it means to remember. Part of that remembering is tied up in his shock on learning that the small town in northern Canada in which he spent formative years of his childhood no longer exists. Despite the lack of physical structures to memorialize the place, however, Ali finds himself "awash in remembrance" on visiting, which left me ruminating on the connection between place and memory long after I turned the last pages of Ali's powerful memoir.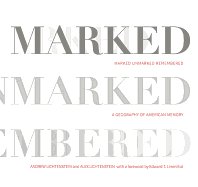 That connection between place and memory lies at the heart of Marked, Unmarked, Remembered, in which brothers Andrew and Alex Lichtenstein memorialize the physical locations of traumas throughout U.S. history. Essays and photographs reveal the ways in which these physical locations have been preserved (or not) and how that preservation (or lack thereof) has shifted our present-day understanding of past events.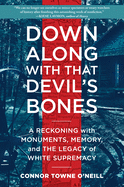 This understanding, it seems, is the crux of the argument for the removal of statues of Confederate Army generals across the U.S., a theme central to Connor Towne O'Neill's Down Along with that Devil's Bones: A Reckoning with Monuments, Memory, and the Legacy of White Supremacy. O'Neill unpacks the many-layered history of physical memorials to Nathan Bedford Forrest, Confederate Army general, avowed white supremacist and first Grand Wizard of the Ku Klux Klan.
On the website for the National Memorial for Peace and Justice, the Equal Justice Initiative (founded by Just Mercy author Bryan Stevenson) states that "markers and monuments can help transform our national landscape into a more honest reflection of the history of America"--a sentiment reflected back on the pages of each of these incredible books on memory and memorialization. --Kerry McHugh, blogger at Entomology of a Bookworm

In this Issue...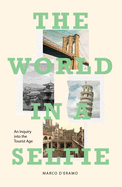 The impact of modern tourism on global economic, political and social interests is examined in this challenging and thought-provoking work.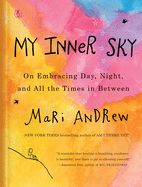 Hand-drawn and watercolor illustrations accompany each essay in this collection that encourages readers to find--and notice--healing magic in everyday life.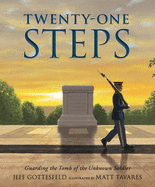 Those who guard the Tomb of the Unknown Soldier are honored in this monumental picture book.
Review by Subjects:
Fiction ⋅ Mystery & Thriller ⋅ Romance ⋅ Biography & Memoir ⋅ Social Science ⋅ Children's & Young Adult

From Garden District Book Shop
Upcoming Events
Postponed - In-Person Event - Kent Babb: Across the River: Life, Death, and Football in an American City
09/16/2021 - 6:00PM
EVENT Postponed THE GARDEN DISTRICT BOOK SHOP HOSTS KENT BABB TO CELEBRATE HIS NEW RELEASE, ACROSS THE RIVER: LIFE, DEATH, AND FOOTBALL IN AN AMERICAN CITY The Garden District Book Shop is thrilled to host an evening celebrating the recent release of award-winning sportswriter Kent Babb's, Across the River: Life, Death, and Football in an American City. What is sure to be a classic work of sports journalism, Across the River is an investigation into the...
Book Candy
Books About the Internet
"Books about the Internet as we know it" were recommended by the New York Public Library.
---
Mental Floss considered the "10 most confusing books of all time."
---
Russia Beyond recalled "how Soviet poets performed in football stadiums in front of thousands."
---
"Rare Andy Warhol cookbook Wild Raspberries goes to auction," the Guardian reported.
---
Atlas Obscura explored the printer's devil on a York building, a "Reformation-era fiery figurehead [that] once denoted this location as a print shop."

Great Reads
Rediscover: I Was Amelia Earhart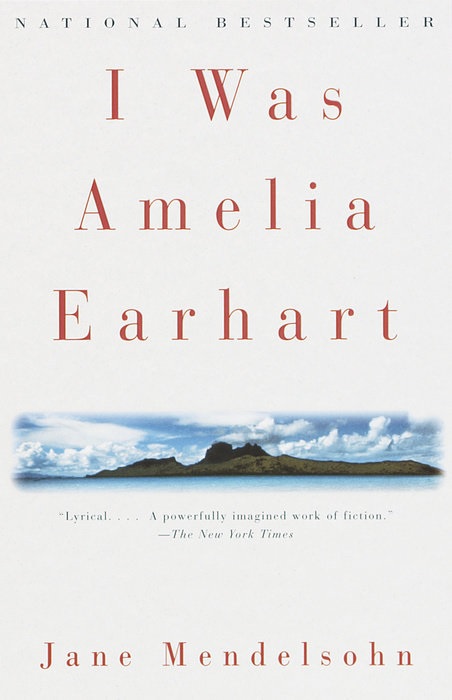 This year marks the 25th anniversary of Jane Mendelsohn's debut novel, I Was Amelia Earhart, which gives a fictionalized account of what happened to Amelia Earhart and navigator Fred Noonan after their 1937 disappearance near New Guinea during their attempt to fly around the world. Mendelsohn imagines the pair crash-landing on a desert island, where they struggle to survive the elements and each others' company. Meanwhile Mendelsohn explores Earhart's life through flashbacks, from her lofty childhood ambitions to her marriage with publisher and author G.P. Putnam. I Was Amelia Earhart spent 14 weeks on the New York Times bestseller list and was shortlisted for the 1997 Orange Prize for Fiction, with Mendelsohn receiving praise for her poetic prose and the book's mythic, fable-like qualities.

Mendelsohn is also author of the novels Innocence (2000), a gothic horror coming-of-age story about a teenage girl whose mother dies; American Music (2010), about an Iraq War vet with PTSD who connects with a therapist via strange visions; and Burning Down the House (2016), which follows a rich New York real estate family. I Was Amelia Earhart is available from Vintage ($14). --Tobias Mutter

The Writer's Life
Megan Wagner Lloyd & Michelle Mee Nutter: Allergic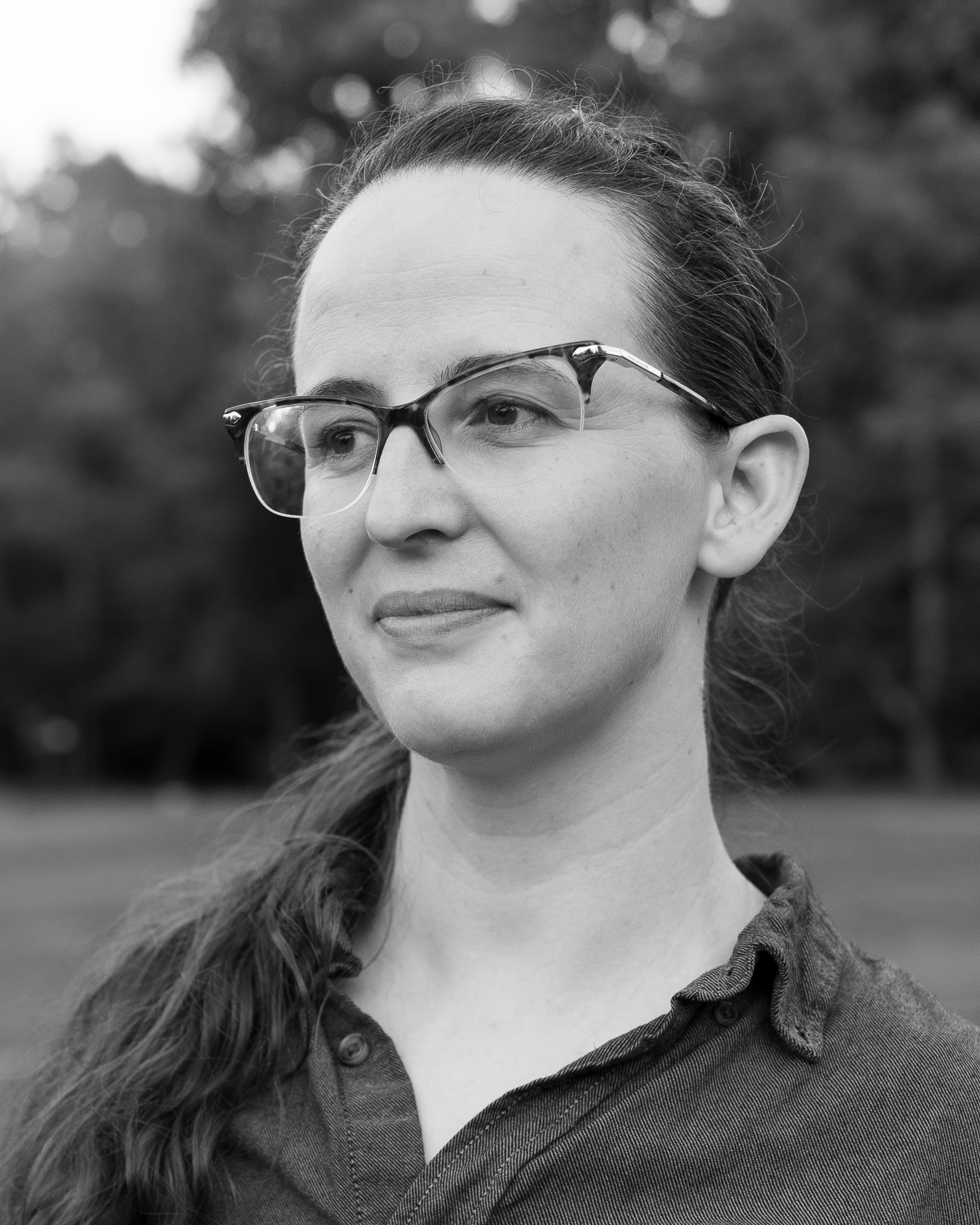 Megan Wagner Lloyd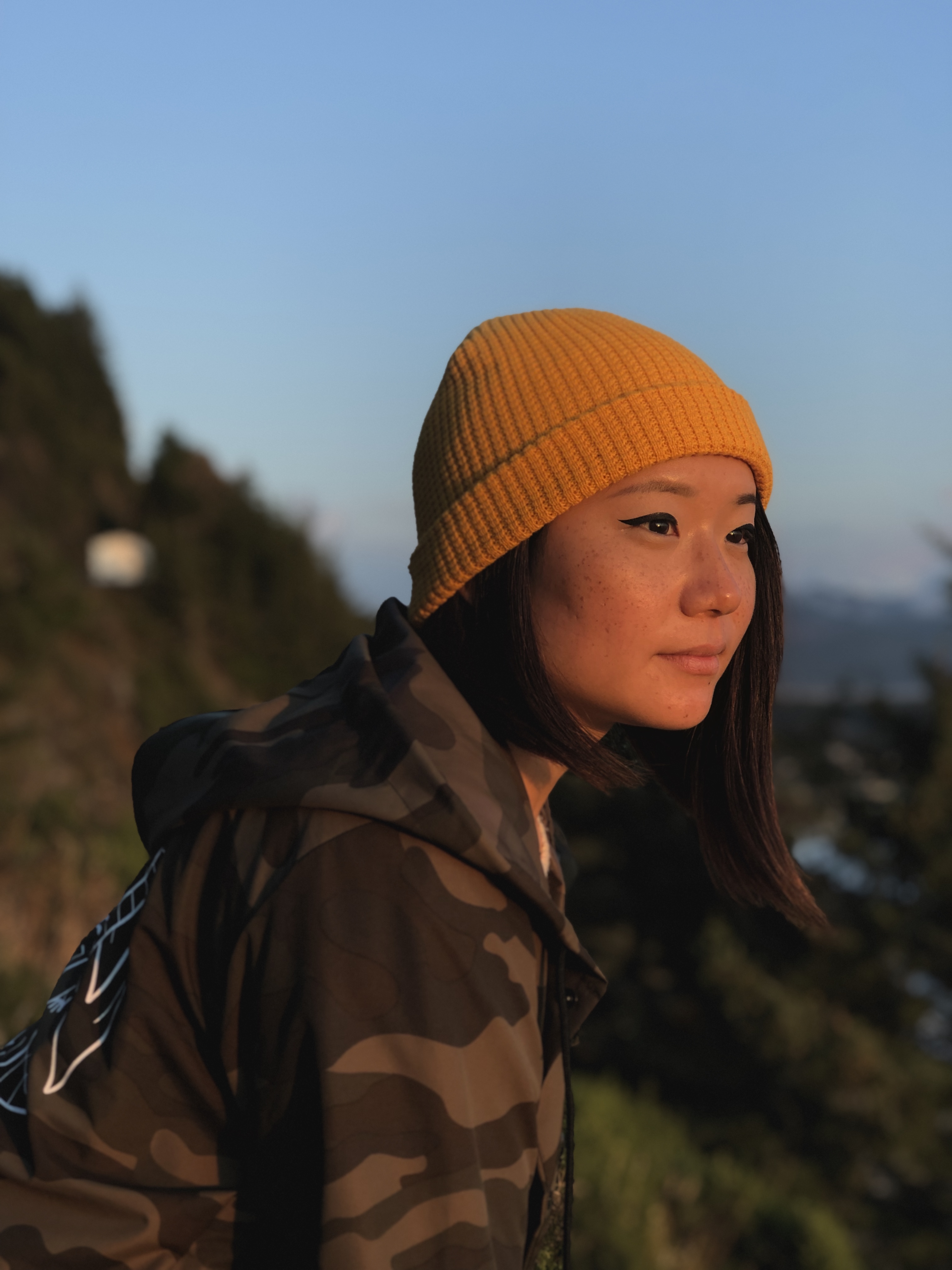 Michelle Mee Nutter
Megan Wagner Lloyd is the author of several picture books, including Paper Mice, Building Books, Finding Wild and A Fort-Building Time. She lives in the Washington, D.C., area.
Michelle Mee Nutter graduated with a BFA in Illustration from the Massachusetts College of Art and Design. Her work has been recognized by the Society of Illustrators, 3x3 Illustration, Creative Quarterly and more. Nutter lives in Boston, Mass.
Together, Lloyd and Nutter have collaborated on Allergic, a graphic novel for ages 8-12, out now from Scholastic.
Megan, what inspired you to write this story? And why did you want to make it a graphic novel for a middle-grade audience?
Megan Wagner Lloyd: I wrote the script and Michelle created the art, and we actually teamed up before submitting the project to publishers. Like Maggie, I'm allergic to all animals with fur or feathers. Through visiting schools as I shared my picture books, I discovered that kids were often quite fascinated by the whole idea of being allergic to animals. I'd been wanting to try writing a graphic novel for several years at that point, and a MG graphic novel about allergies jumped out at me as an idea that was both very personal and highly relatable.
That's somewhat uncommon--to have both author and illustrator already working on a project together before bringing it to a publisher.
Lloyd: Coming from the picture book world, I'm used to illustrators being chosen by the publisher after the text has been acquired. But, in this case, my agent Ammi-Joan Paquette thought it was worth trying to team up with an illustrator beforehand, to submit a pitch together. I was intrigued by this idea and began looking through lots of portfolios. When I looked up Michelle's work, her talent and voice just sang from the screen and at that point I started crossing my fingers she would be interested in working together. Luckily for me, she was!
Michelle Mee Nutter: It's kind of a funny story and almost felt like fate stepped in. I was lucky enough to meet Megan's agent, Ammi-Joan Paquette, at a SCBWI [Society of Children's Book Writers and Illustrators] conference in Los Angeles. She introduced me to the project, but I had never worked on a graphic novel before, so I was a bit hesitant. Comics require so much work and I wasn't sure if I was ready. After the conference, I went home with the first few chapters of the manuscript and fell head over heels for this book; the story was so captivating. Any hesitation I had flew out the window.
Michelle, how did you approach taking Megan's text and turning it into a visual story?
Nutter: I started with character sketches and created the look and feel of Maggie in her world. As we progressed, it was my job to piece together what was between the lines. I wanted these characters to feel as real as possible. Megan did a wonderful job outlining stage directions; all the character's personalities really sparked so much inspiration for me.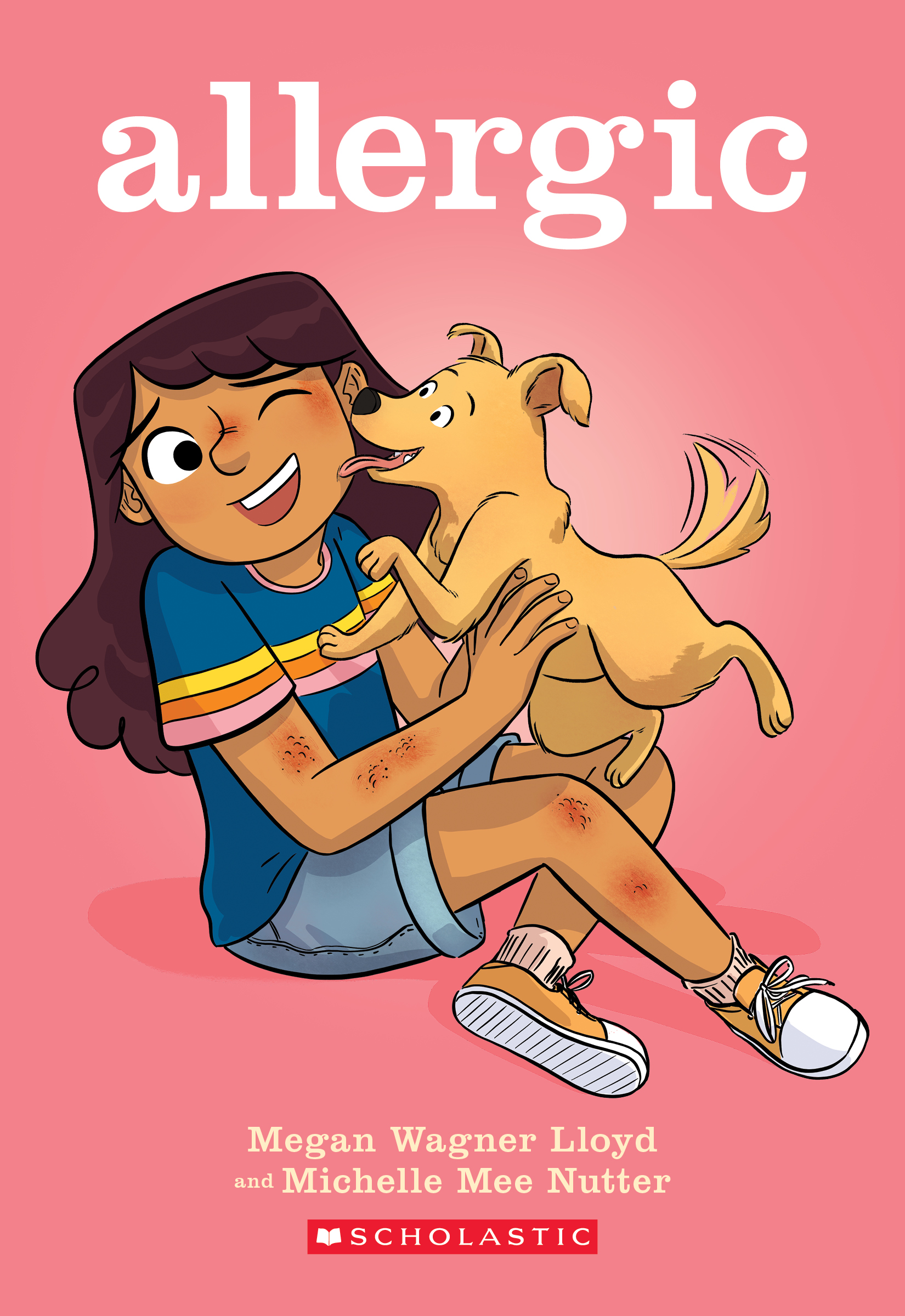 Maggie's family is multi-cultural, correct?
Lloyd: Correct! That was part of Michelle's vision for Maggie and her family from the start and we worked together to bring Maggie and her family (and her friends!) to life.
Nutter: I wanted representation to be a huge part of my book. I'm a Korean adoptee and part of a mixed-race family, similar to Maggie's. When I was a kid, it was hard to find books with families that looked like mine and now as an artist I'm fortunate to have this opportunity. I've always wanted to create art that I wished I had growing up, and I hope more kids will feel seen.
For Maggie's 10th birthday, her parents allow her to rescue a puppy. But when she finds "the right one right away," she has a massive allergic reaction. Megan, why choose this as the moment Maggie finds out she has an allergy?
Lloyd: One of my strongest memories from when I first discovered my animal allergies was looking up at my mom and barely being able to see her through my swollen eyes. I really wanted to capture the shock of that moment, and how disorienting it felt. And I wanted to set up the scene in such a way that readers could immediately be drawn into how it can feel to be a kid with animal allergies. I think there's something inherently strange about being allergic to something that's so lovable, and I wanted to transport readers as fully as possible into that experience.
Michelle, was this a difficult scene to illustrate?
Nutter: For this page, I knew I wanted to capture the urgency of the moment from the start. Maggie can't see what's happening, but she can see the terrified faces of her family, so changing perspective allowed us to experience it the way she does. I can only imagine how terrifying that must be and I really wanted the reader to be placed in Maggie's shoes and empathize with her.
Megan, would you tell us a little bit about how you incorporated so much in Maggie's everyday life?
Lloyd: When I'm brainstorming plot threads for a book, my goal is for them to feel very thematically interwoven. For Allergic, I thought a lot about connection vs. disconnection. In the main conflict, Maggie feels this incredible connection with animals... but then is forcibly disconnected from them by her allergies, which even makes her feel disconnected from her own body and personality. So, for subplots I wanted situations where Maggie was experiencing connection/disconnection in different ways.
I also loved the visual of Maggie's first day of school: from panel to panel, she gets smaller and smaller until she's barely the size of a puppy herself.
Nutter: This was a really fun page to draw. I remember going through a few iterations of this because we wanted to really get that feeling right. We kept pushing her smaller to drive home that anxious feeling every kid knows. I have to hand it to our wonderful editor, Cassandra, for all the help in moments like this. There were a few pages where I pushed deeper because of our notes and I'm so grateful for that.
Megan, how did it feel to see Michelle's art bring your characters to life?
Lloyd: It felt incredible seeing Michelle bring her imagination and visual storytelling to the script. The interesting thing is that when we put our pitch together, I thought her art was so great... and then in creating the book it just got better and better! I'm still so thrilled and appreciative that she took on the project, as illustrating a graphic novel is a truly herculean task.
Who do you hope will read this book?
Lloyd: I hope that kids with allergies will read this book and feel seen, and kids without allergies will read it and feel more empathetic. And, overall, that all readers will be inspired by Maggie's resiliency in the face of unexpected challenges.
Nutter: I hope that kids with allergies will have a book that mirrors the real struggles that they face. All kids struggle with friendships and finding yourself, and I would love for Maggie to inspire them. --Siân Gaetano, children's and YA editor, Shelf Awareness

Book Reviews
Fiction
Scribner, $27, hardcover, 336p., 9781501157523
Graywolf Press, $16, paperback, 192p., 9781644450475
Harper, $26.99, hardcover, 288p., 9780062994134
Mystery & Thriller
Berkley, $26, hardcover, 352p., 9780593197264
Minotaur, $27.99, hardcover, 352p., 9781250623409
Romance
Avon, $15.99, paperback, 400p., 9780062941275
Biography & Memoir

Penguin Books, $22, hardcover, 272p., 9780143135241
Little, Brown, $27, hardcover, 272p., 9780316497237
Social Science

Verso, $29.95, hardcover, 288p., 9781788731072
Atria Books, $28, hardcover, 352p., 9781982129477
Children's & Young Adult

Candlewick, $17.99, hardcover, 32p., ages 7-10, 9781536201482
Thames & Hudson, $16.95, hardcover, 32p., ages 3-5, 9780500652053
---