From the Shelf
My Antidote for Book Hangovers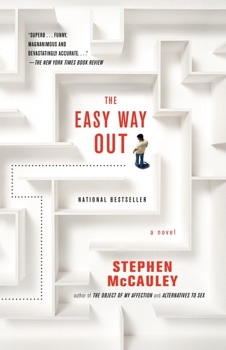 I recently read a book in one day. It's regrettably rare, considering how much I love doing it, leafing through those first pages with my morning coffee, marking my spot with a finger while I fix an afternoon snack, burning the midnight oil to linger over that final scene.
That novel was The Easy Way Out by Stephen McCauley (Washington Square Press, $19.99), the ridiculously funny story of Patrick, an irresponsible travel agent who must advise his brother Tony through an ongoing affair in the lead-up to Tony's Irish Catholic wedding. Not that Patrick is exactly a shining beacon of wisdom and reason, as he does everything in his power to avoid solidifying his own relationship with the man who wants to buy a house with him.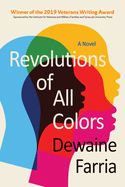 Afterward, I found myself wondering if another book could possibly feel as warm and satisfying as this again. Anyone who reads a lot knows that feeling of a "book hangover," a reading experience that just won't let go, a fear that nothing else will come close.
But then I remembered I felt this way after finishing Revolutions of All Colors by Dewaine Farria (Syracuse University Press, $22.95) mere months earlier. Farria's superb novel follows three young Black men from Oklahoma as their ambitions take them all over the world.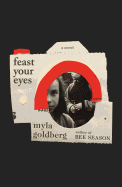 And then there was the way I felt after finishing Myla Goldberg's latest novel, Feast Your Eyes (Scribner, $17). It's the utterly dazzling story of a New York street photographer whose commitment to her art risked everything, including her relationship with her daughter, and it's styled as a retrospective exhibition of photos, which readers must imagine.
So, if I ever worry again, in the bleak midnight hours, that I'll never find another book as good as the one I just finished, I need only remember that if it's happened once, it's happened a thousand times. --Dave Wheeler, associate editor, Shelf Awareness

In this Issue...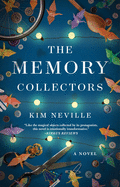 A poignant exploration of relationships and the strong bonds people form with everyday objects.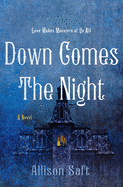 Forbidden romance and political intrigue make this a thrilling YA gothic fantasy.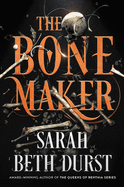 In a world where bones fuel magic, an aged band of former heroes reunite for an action-packed, banter-heavy adventure when their former nemesis returns.
Review by Subjects:
Fiction ⋅ Mystery & Thriller ⋅ Science Fiction & Fantasy ⋅ Social Science ⋅ Children's & Young Adult

From Garden District Book Shop
Upcoming Events
Postponed - In-Person Event - Kent Babb: Across the River: Life, Death, and Football in an American City
09/16/2021 - 6:00PM
EVENT Postponed THE GARDEN DISTRICT BOOK SHOP HOSTS KENT BABB TO CELEBRATE HIS NEW RELEASE, ACROSS THE RIVER: LIFE, DEATH, AND FOOTBALL IN AN AMERICAN CITY The Garden District Book Shop is thrilled to host an evening celebrating the recent release of award-winning sportswriter Kent Babb's, Across the River: Life, Death, and Football in an American City. What is sure to be a classic work of sports journalism, Across the River is an investigation into the...
Book Candy
Books for Women's History Month
"Books for Women's History Month recommended by our Teen Ambassadors" were featured by the New York Public Library.
---
Words Merriam-Webster is watching: "Remembering how it was in the 'before times.' "
---
"Drawing comfort: the sketchbooks that got Chris Riddell through 2020." (via the Guardian)
---
Open Culture shared "the exquisite, ephemeral paper cuttings of Hans Christian Andersen."
---
The Library of Congress "needs your help transcribing James Garfield's diaries," Mental Floss noted.

Great Reads
Rediscover: Walter LaFeber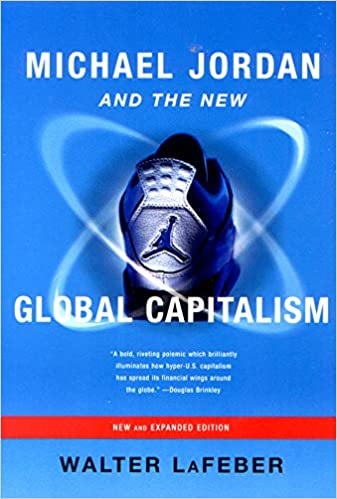 Walter LaFeber, an author and Cornell University history professor "whose unvarnished version of American diplomacy drew hundreds of students and spectators to his Saturday morning lectures, and whose acolytes went on to influence the nation's foreign policy," died March 9 at age 87, the New York Times reported. LaFeber "valued the roles that institutions played in shaping history, but he never underestimated the influence of individuals," enlivening his books and lectures by fleshing out characters from Aaron Burr and John Quincy Adams to George W. Bush, and even Michael Jordan in his book Michael Jordan and the New Global Capitalism (1999).
His other books include The New Empire: An Interpretation of American Expansion, 1860-1898 (1963); Creation of the American Empire: U.S. Diplomatic History (1973); The Panama Canal: The Crisis in Historical Perspective (1978); The American Age: U.S. Foreign Policy at Home and Abroad Since 1750 (1989); America, Russia and the Cold War (the most recent edition of which was published in 2006); and The Deadly Bet: LBJ, Vietnam, and the 1968 Election (2005). LaFeber also co-authored 20 books and appeared in documentaries such as PBS's American Century, BBC's End of the Cold War and Walter Cronkite's American Presidencies.

The Writer's Life
Reading with... Courtney Summers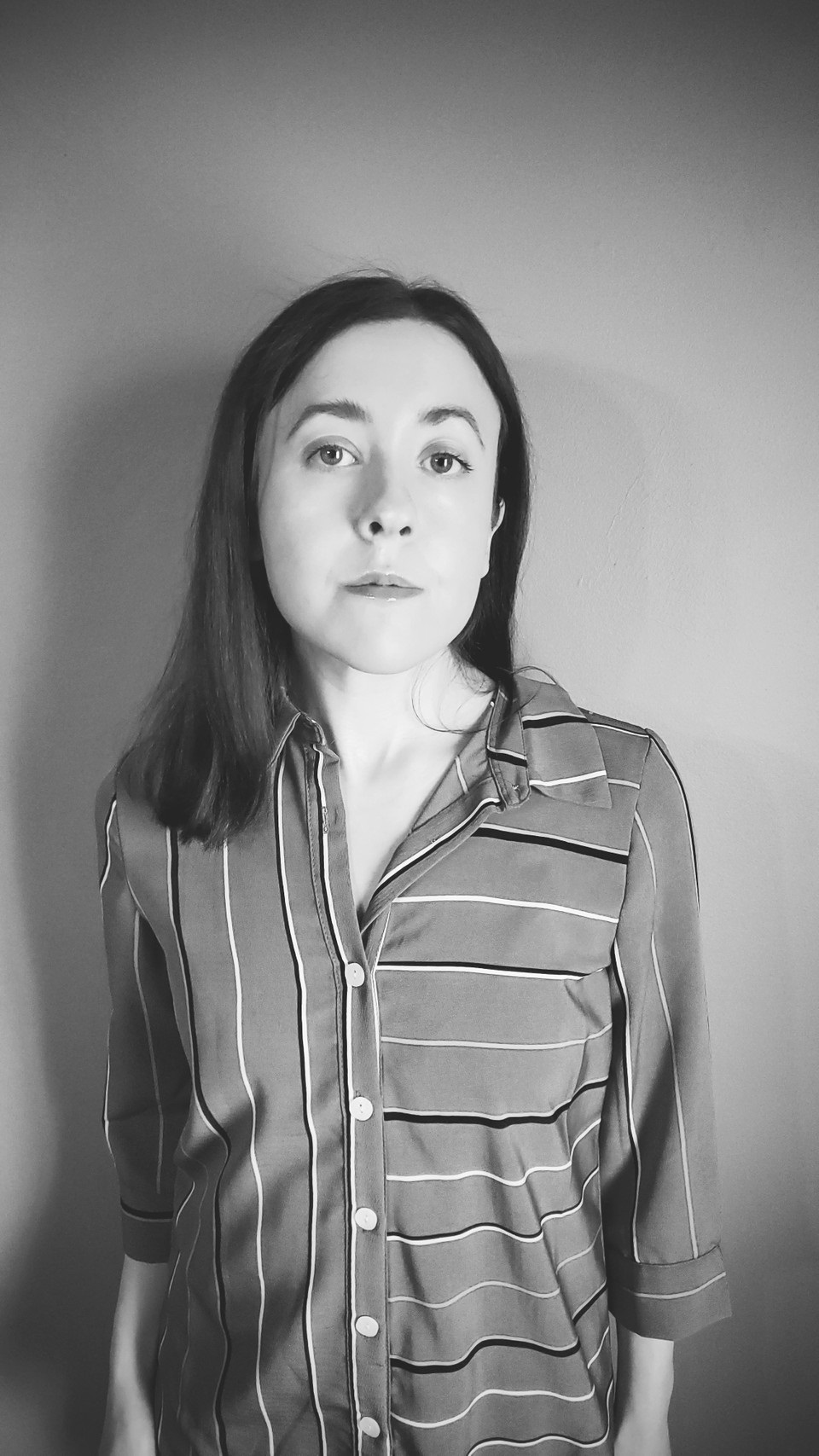 photo: Megan Gunter
Courtney Summers is the author of the YA novels Cracked Up to Be, All the Rage and Sadie. Her work has received numerous honors, including an Edgar Award, a John Spray Mystery Award, a Cybils Award and an Odyssey Award. She lives and writes in Canada. Summers's most recent book is The Project (Wednesday Books).
On your nightstand now:
I'm reading Migrations by Charlotte McConaghy, about the ravages of climate change through the eyes of a traumatized woman. It's incredibly lovely and thoughtful and sad. I also just finished Hurricane Summer by Asha Bromfield, about a girl who spends the summer in Jamaica, hoping to reconnect with her father--it's a powerful coming-of-age novel, unflinching and bold.
Favorite book when you were a child:
It was a series: The Baby-Sitters Club. I was obsessed. I'll never forget the anticipation I felt waiting for the latest installment. Stacey was my favorite. The intensity of the connection I forged with those characters was a foundational part of my childhood. I don't think I'd be writing without it.
Your top five authors:
My top five are always the most recent authors whose talents reinvigorate my process by reminding me what writing can be, in a way that makes me demand more from myself. Currently they are: Angeline Boulley (Firekeeper's Daughter), Mercedes Helnwein (Slingshot), Tiffany D. Jackson (Grown), Casey McQuiston (One Last Stop) and Kate Elizabeth Russell (My Dark Vanessa).
Book you've faked reading:
I hated school and often faked sick to get out of it and at some point, all my faking overlapped with a class read of The Outsiders by S.E. Hinton. I never managed to make it up. I've seen bits of the movie and I know all the catchphrases. It's gotten me by so far!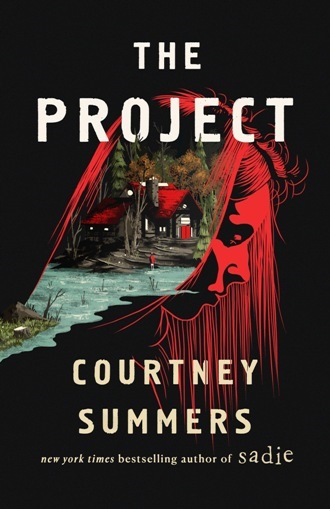 Book you're an evangelist for:
The Need by Helen Phillips. It's one of the most audacious, genre-defying, clever and unconventionally romantic stories with one of the most terrifying openings I've ever read in my life. The writing is astounding. It's also one of the most rewarding books to get other people to read. Every time I do, I brace myself for the inevitable flurry of texts as they go on that ride.
Book you've bought for the cover:
In the Quick by Kate Hope Day was an instant preorder for me. The first time I saw that astronaut floating in that gorgeous pink space, I gasped. I was lucky enough to get my hands on an early read and am happy to report the book itself is just as beautiful.
Book you hid from your parents:
I never hid books from my parents. I can't remember feeling I should have to, though I do remember my mom watching me wander past with a copy of The Andromeda Strain by Michael Crichton when I was too young for it. She suggested I reconsider. She was right.
Book that changed your life:
The Chocolate War by Robert Cormier was a wonderful little revelation that a story doesn't always owe anyone anything but the truth of itself--no matter how disconcerting, uncomfortable or unwelcome it might be.
Favorite line from a book:
"It was the utter finality of it that was so difficult to accept, the knowledge that they no longer existed as components, however insignificant, of a greater universe. Not even as corpses. They had simply become not." From the Alien novelization by Alan Dean Foster. I hope, by now, he's gotten his royalties.
Five books you'll never part with:
Battle Royale by Koushun Takami, The Need by Helen Phillips, Station Eleven by Emily St. John Mandel, Stories from Jonestown by Leigh Fondakowski and The Uninvited by Dorothy Macardle.
Book you most want to read again for the first time:
The Need by Helen Phillips, but this time I would read it in front of a mirror so I could see the look on my face when I reached its final, brilliant page.

Book Reviews
Fiction

Atria, $17, paperback, 400p., 9781982157586
Grove Press, $27, hardcover, 400p., 9780802127051
Farrar, Straus and Giroux, $25, hardcover, 192p., 9780374211899
Lanternfish Press, $14, paperback, 128p., 9781941360491
Dutton, $26, hardcover, 368p., 9780593183052
Mystery & Thriller
Mira, $16.99, paperback, 416p., 9780778388302
Hanover Square Press, $27.99, hardcover, 496p., 9781335146564
Berkley, $16, paperback, 352p., 9780593099681
Science Fiction & Fantasy

Harper Voyager, $17.99, paperback, 496p., 9780062888631
Social Science
Verso, $26.95, hardcover, 304p., 9781788739771
Children's & Young Adult

Wednesday Books, $18.99, hardcover, 400p., ages 12-up, 9781250623638
Norton Young Readers, $17.95, hardcover, 56p., ages 6-8, 9781324005179
Dial, $17.99, hardcover, 48p., ages 3-5, 9780525554240
---