From the Shelf
True Stories Told with Novelistic Grace
It's been little more than a decade since Leslie Jamison's work began to attract attention, but in that time, she's established her preeminence in the field of creative nonfiction, as exemplified by these three books.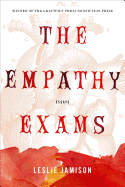 The epigraph to Jamison's debut collection, The Empathy Exams: Essays (Graywolf Press, $16), quotes the Roman playwright Terence: "I am human: nothing human is alien to me." The 11 essays that compose this collection provide formidable evidence that this is a touchstone of Jamison's work. The title essay juxtaposes an account of her work as a medical actor with the story of the abortion she underwent at age 25. From there, she addresses subjects that include the disorder Morgellons disease and the murder of three boys in a small Arkansas town in the 1990s, all leading her to the conclusion that "paying attention yields as much as it taxes."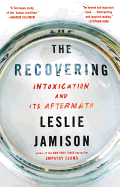 The Recovering: Intoxication and Its Aftermath (Back Bay Books, $18.99) is a searing work of memoir and reportage. In it, Jamison surveys the wreckage of her own addiction, vividly describing her stumbles on the winding road to recovery. In tandem with this story, she investigates the relationship between substance abuse and creativity, probing the lives of writers like John Berryman and Jean Rhys to help answer a question that has shadowed her own artistic life.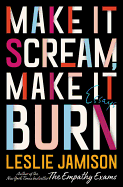 In Make It Scream, Make It Burn: Essays (Back Bay Books, $17.99), Jamison returns to the form in which she excels. This collection is less thematically unified than its predecessor, but no less fascinating. Once again, she moves effortlessly between memoir, criticism and journalism, and there seems to be no limit to the breadth of her curiosity when it comes to subjects like the Museum of Broken Relationships in Croatia or James Agee's Let Us Now Praise Famous Men. --Harvey Freedenberg, freelance reviewer

In this Issue...

Combining humor, empathy and easily digestible facts, You Got This, Mama! is a charming and helpful guide for new parents.

These 18 essays about gender, horror, grief and much more are thought-provoking, discomfiting and lovely.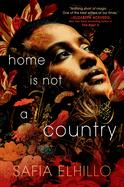 In this passionate, piercing YA collection of poems, a teenage Muslim immigrant learns to deal with family and identity in a post-9/11 U.S.
Review by Subjects:
Fiction ⋅ Mystery & Thriller ⋅ Biography & Memoir ⋅ Science ⋅ Sports ⋅ Parenting & Family ⋅ Children's & Young Adult

From Garden District Book Shop
Upcoming Events
Postponed - In-Person Event - Kent Babb: Across the River: Life, Death, and Football in an American City
09/16/2021 - 6:00PM
EVENT Postponed THE GARDEN DISTRICT BOOK SHOP HOSTS KENT BABB TO CELEBRATE HIS NEW RELEASE, ACROSS THE RIVER: LIFE, DEATH, AND FOOTBALL IN AN AMERICAN CITY The Garden District Book Shop is thrilled to host an evening celebrating the recent release of award-winning sportswriter Kent Babb's, Across the River: Life, Death, and Football in an American City. What is sure to be a classic work of sports journalism, Across the River is an investigation into the...
Book Candy
Book Adaptation Quiz
"Quiz: How well do you know your book adaptations?" the New York Public Library wondered.
---
"Prefixes: a nonissue, or a non-issue?" asked CMOS Shop Talk.
---
Words Merriam-Webster is watching: "Vision Board."
---
Mental Floss looked up "7 German words that perfectly describe life during the COVID-19 pandemic."
---
The Guardian toured "11 U.K. writers' houses that are now holiday homes."
---
The Open Syllabus Project "visualizes the 1,000,000+ books most frequently assigned in college courses." (via Open Culture)

Great Reads
Rediscover: Ernest Hemingway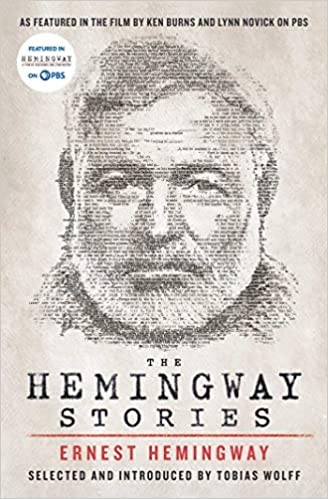 The first episode of Hemingway, a six-hour, three-part documentary about Ernest Hemingway directed by Ken Burns and Lynn Novick, premieres April 5 on PBS, with episodes two and three airing the following nights. The series stars Jeff Daniels as the voice of Hemingway, with his four wives portrayed by Meryl Streep, Keri Russell, Mary-Louise Parker and Patricia Clarkson. It also features interviews with Hemingway's son Patrick and writers from around the world who have been influenced by the author, including Edna O'Brien, Abraham Verghese, Mario Vargas Llosa, Mary Karr, Tim O'Brien, Akiko Manabe, Leonardo Padura and Tobias Wolff. Ken Burns described Hemingway as "both an intimate, turbulent family saga and an examination of some of the greatest works of American literature in the 20th century. The documentary attempts to go beyond prevailing assumptions about Ernest Hemingway and his writing. At the same time, we are unsparing in our inquiry into less well-known aspects of his character and writing." A trailer for Hemingway is available here.

On March 2, Scribner released The Hemingway Stories ($17), a collection of short stories featured in the documentary, including "The Short and Happy Life of Francis Macomber," "Up in Michigan," "Indian Camp" and "The Snows of Kilimanjaro." On April 13, Scribner will publish the Hemingway Boxed Set ($64), which includes The Sun Also Rises, A Farewell to Arms, For Whom the Bell Tolls and The Old Man and the Sea. --Tobias Mutter

The Writer's Life
Reading with... Patricia Engel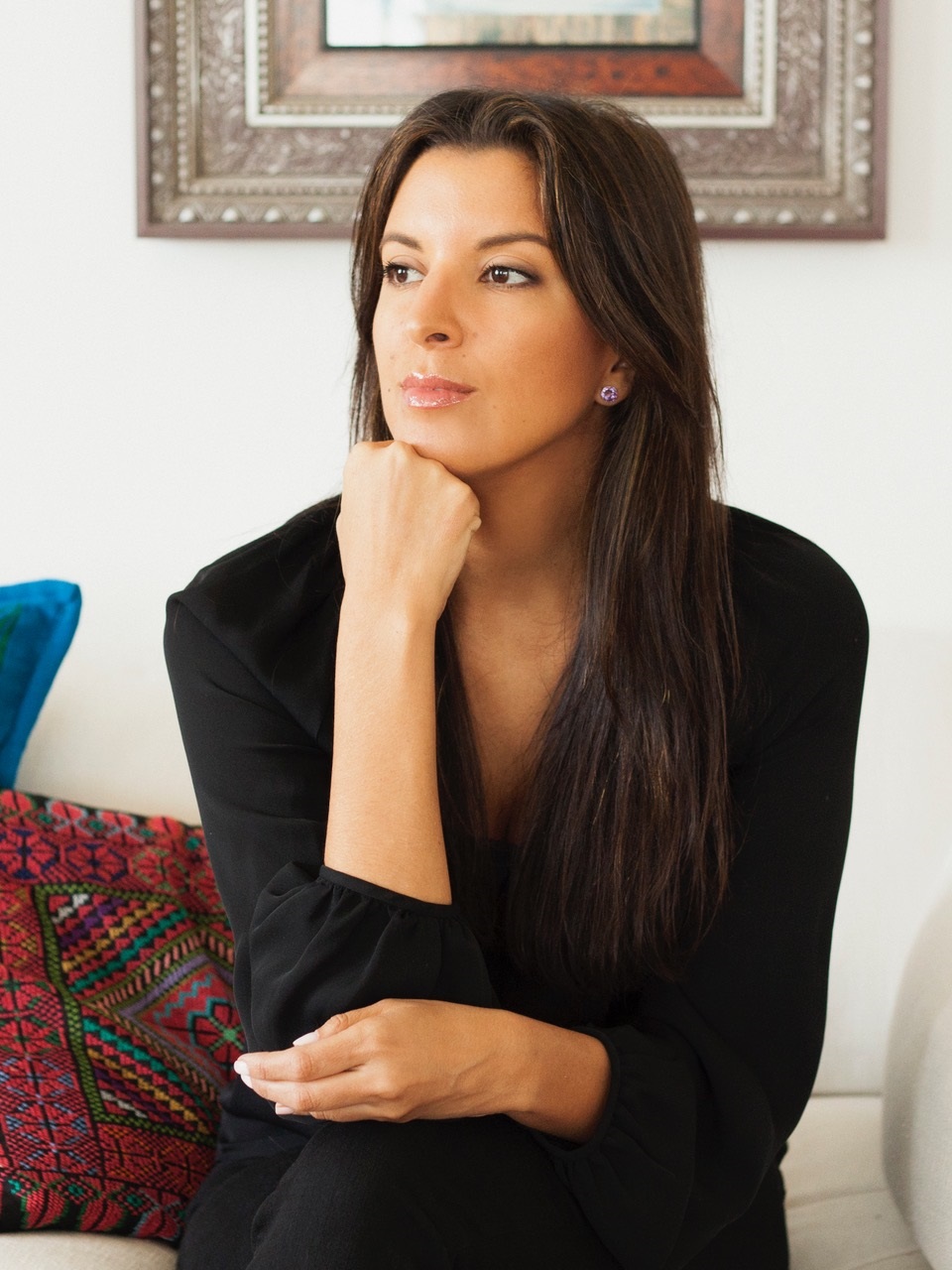 photo: Elliot Erick Jimenez
Patricia Engel is the author of Infinite Country, just published by Avid Reader/Simon & Schuster. Reese Witherspoon called it "an exceptionally powerful and illuminating story about a Colombian family torn apart by war and migration." Engel's other books are The Veins of the Ocean, It's Not Love, It's Just Paris and Vida. She is an associate professor in the creative writing program at the University of Miami.
On your nightstand now:
I'm reading an advanced copy of The President and the Frog, the upcoming novel by Carolina De Robertis, which is staggering in its brilliance. I can't wait for this one to come out. Also in my stack are The Other Slavery: The Uncovered Story of Indian Enslavement in America by Andrés Reséndez; The Anthill by Julianne Pachico; Milk Blood Heat by Dantiel W. Moniz; Feline Philosophy: Cats and the Meaning of Life, which was a gift from a dear friend; and What's Mine and Yours by Naima Coster, which I recently finished and adored.
Favorite book when you were a child:
The poem "Margarita, está linda la mar (A Margarita Debayle)" by Rubén Darío, which my mother knew by heart and recited for us all the time. Also Mrs. Frisby and the Rats of NIMH by Robert C. O'Brien.
Your top five authors:
Toni Morrison, Laura Restrepo, James Baldwin, Edwidge Danticat and Francisco Goldman.
Book you've faked reading:
The Awakening by Kate Chopin, in college, though the professor did not call on me for discussion that day, so I didn't really have to fake having read it. I just stayed quiet. I have always meant to go back and read it.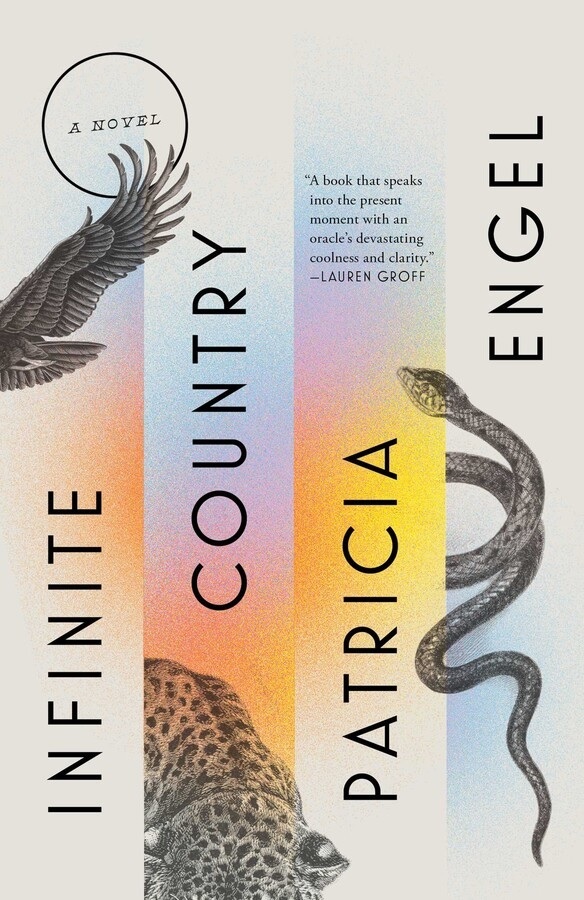 Book you're an evangelist for:
Memory by Philippe Grimbert. It's a devastating meditation on intergenerational trauma and healing by the son of Holocaust survivors in France.
Book you've bought for the cover:
I don't really do this--I tend to read a few paragraphs before deciding on a book. But if I did it would have been We Cast a Shadow by Maurice Carlos Ruffin, which has a gorgeous cover and is also an incredible story.
Book you hid from your parents:
Tropic of Cancer by Henry Miller, which my mother discovered and confiscated, but I got another copy, so she gave up and let me keep it. The funny thing is I don't remember anything about that book now.
Book that changed your life:
The diaries of Anaïs Nin and Albert Camus were extremely important to my literary formation. I understood the power of intimate writing and how giving voice to your interiority can fuel your creative life for years to come.
Favorite line from a book:
"There are years that ask questions and years that answer." --Zora Neale Hurston, Their Eyes Were Watching God. I love this line, though I think some years, like 2020 and even what we've seen so far of 2021, do both.
Five books you'll never part with:
The Four-Chambered Heart by Anaïs Nin, The Bluest Eye by Toni Morrison, The Life Before Us by Romain Gary, Giovanni's Room by James Baldwin and Delirium by Laura Restrepo.
Book you most want to read again for the first time:
I tend to re-read certain books because I learn new things from each encounter. If I could bottle the feeling of my first-read of just one book, it would be Rosario Tijeras by Jorge Franco, which I have read and given as a gift many times over.
Book that made me you decide to be a writer:
It was a single poem that reads like a novel: "The City in Which I Love You" by Li-Young Lee, from the collection of the same name. I read it when I was 16 and was so moved that I somehow found Mr. Lee's home address (this was before e-mail) and wrote him a letter telling him so, and confessing my desire to be a writer. He sent me back a very kind and encouraging handwritten note that I still have.

Book Reviews
Fiction
Penguin Books, $26, hardcover, 288p., 9780143135500
Leapfrog Press, $16, paperback, 170p., 9781948585125
Mystery & Thriller
Harper, $27.99, hardcover, 352p., 9780062868022
Counterpoint, $28, hardcover, 400p., 9781640093102
Biography & Memoir

Two Dollar Radio, $15.99, paperback, 172p., 9781953387004
Science
W.W. Norton, $27.95, hardcover, 352p., 9781324001683
Sports
Dutton Books, $27, hardcover, 288p., 9781524746100
Parenting & Family

Familius, $14.99, hardcover, 212p., 9781641704496
Beacon Press, $28.95, hardcover, 272p., 9780807025628
Children's & Young Adult

Make Me a World/Random House, $17.99, hardcover, 224p., ages 13-up, 9780593177051
Tate, $16.99, hardcover, 32p., ages 5-7, 9781849767279
---