From the Shelf
Poetry to Comfort the Afflicted and Afflict the Comfortable
The late poet Lucille Clifton would often preface her readings with something she'd heard from an old preacher: "I come to comfort the afflicted and to afflict the comfortable." As we move from Women's History Month to National Poetry Month, refresh your shelves with these dynamite collections from Black women poets past and present, whose works comfort and afflict.
How to Carry Water, edited by Aracelis Girmay (BOA Editions, $28), offers a sampling of Clifton's remarkable body of work from 1965 to 2010. Likewise, savor Selected Poems by Gwendolyn Brooks (Harper Perennial, $14.99)--the first Black author to win the Pulitzer Prize, in 1950--which offers a career-spanning spread of the "We Real Cool" poet's powerful words.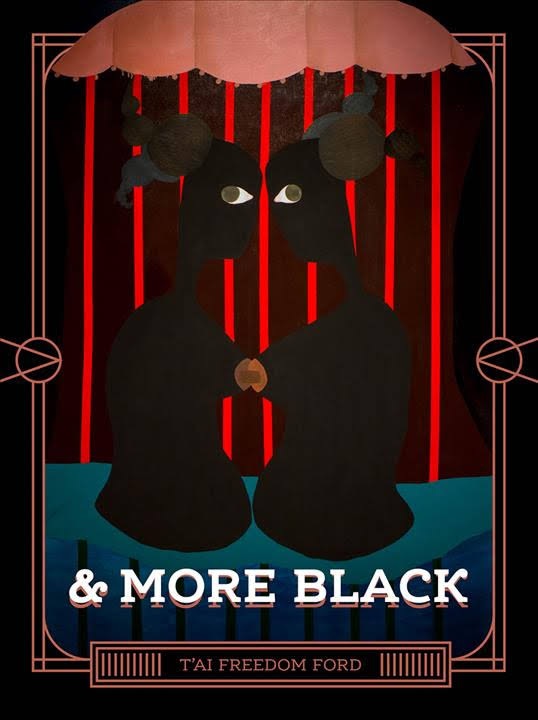 In Magical Negro (Tin House, $15.95), Morgan Parker's follow-up to her stellar debut, There Are More Beautiful Things than Beyoncé, Parker is again sharply devastating and irreverent. Then see The Black Condition Ft. Narcissus by jayy dodd (Nightboat, $15.99), a blxk trans femme whose personal, political, deeply moving poetry alternately sears and aches: "all the girls at the party/ look better than me/ & i'm proud. (i'm embarrassed)/ sometimes i believe they are too,/ embarrassed i mean,/ for me." Soak up the also moving, musical & More Black by t'ai freedom ford (Augury, $18), winner of the 2020 Lambda Literary Award for Lesbian Poetry. A sampling: "i spy dark things dancing in my periphery/ i cross the street but it is only the trees/ poplocking in the wind--my knees are dark things/ they click like triggers when i walk i fail/ to notice the sudden flinching--my body's/ post-traumatic."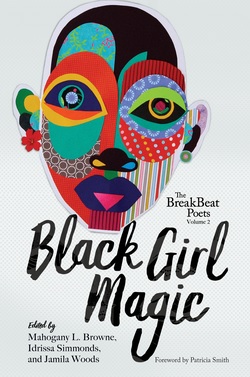 And for a trove of breakout writers, immerse yourself in The BreakBeat Poets Vol. 2: Black Girl Magic, edited by Jamila Woods, Mahogany L. Brown and Idrissa Simmonds (Haymarket, $19.95), showcasing more than 60 incredible Black women poets. --Katie Weed, freelance writer and reviewer

In this Issue...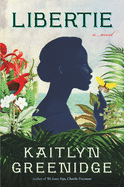 Inspired by the life of New York's first Black female doctor, Libertie superbly examines the mother/daughter bond through a 19th-century lens rife with race and privilege.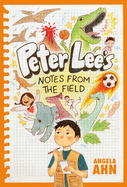 An aspiring scientist looks for a new purpose in life after a disappointing experience at paleontology camp in this fetching middle-grade novel.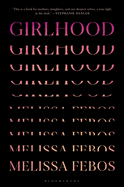 These seven illuminating essays unpack the experiences of living as a female under the destructive influence of patriarchal norms and warped ideals of femininity.
Review by Subjects:
Fiction ⋅ Mystery & Thriller ⋅ Biography & Memoir ⋅ History ⋅ Psychology & Self-Help ⋅ Children's & Young Adult

From Garden District Book Shop
Upcoming Events
Postponed - In-Person Event - Kent Babb: Across the River: Life, Death, and Football in an American City
09/16/2021 - 6:00PM
EVENT Postponed THE GARDEN DISTRICT BOOK SHOP HOSTS KENT BABB TO CELEBRATE HIS NEW RELEASE, ACROSS THE RIVER: LIFE, DEATH, AND FOOTBALL IN AN AMERICAN CITY The Garden District Book Shop is thrilled to host an evening celebrating the recent release of award-winning sportswriter Kent Babb's, Across the River: Life, Death, and Football in an American City. What is sure to be a classic work of sports journalism, Across the River is an investigation into the...
Book Candy
Fictional Matriarchs
Author A.K. Blakemore chows the "top 10 matriarchs in fiction" for the Guardian.
---
"Self-soothe with this video of a 120-year-old book of fairy tales being restored," Lit Hub suggested.
---
"Brutal early reviews of 20 classic 20th-century novels," served up by Mental Floss.
---
Gastro Obscura invited readers to "eat like England's first non-royal ruler with this propaganda-filled cookbook."
---
"Weaved bamboo installation by infinity mind extends within bookstore in Shanghai," designboom reported.

Great Reads
Rediscover: Larry McMurtry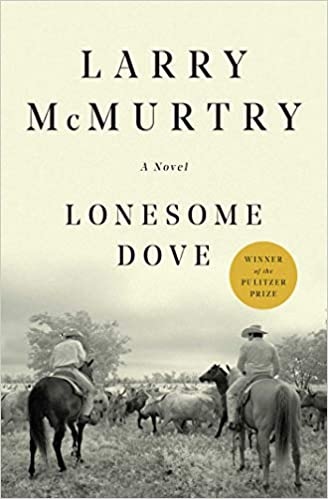 Larry McMurtry, the prolific novelist and screenwriter--and legendary bookseller--"who demythologized the American West with his unromantic depictions of life on the 19th-century frontier and in contemporary small-town Texas," died March 25 at age 84, the New York Times reported. McMurtry wrote more than 30 novels and several books of essays, memoir and history. His work also includes over 30 screenplays, including the Oscar-winning Brokeback Mountain (with Diana Ossana, his friend and writing partner). His greatest commercial and critical success was Lonesome Dove, which won a Pulitzer Prize in 1986 and was made into a popular TV miniseries. For 50 years, McMurtry was also a serious antiquarian bookseller. While living in the Washington, D.C., area, he opened Booked Up in 1971 with a partner, and in 1988 launched a much larger bookstore in Archer City, Tex., which he owned and operated until his death.
McMurtry's other books include the novels Cadillac Jack, Somebody's Darling, The Desert Rose, The Last Kind Words Saloon, Streets of Laredo and Buffalo Girls; as well as nonfiction works Walter Benjamin at the Dairy Queen, Books: A Memoir, Literary Life: A Second Memoir and Hollywood: A Third Memoir. Lonesome Dove is available in paperback from Simon & Schuster ($21).

The Writer's Life
Kaitlyn Greenidge: 'I Write for Black Women'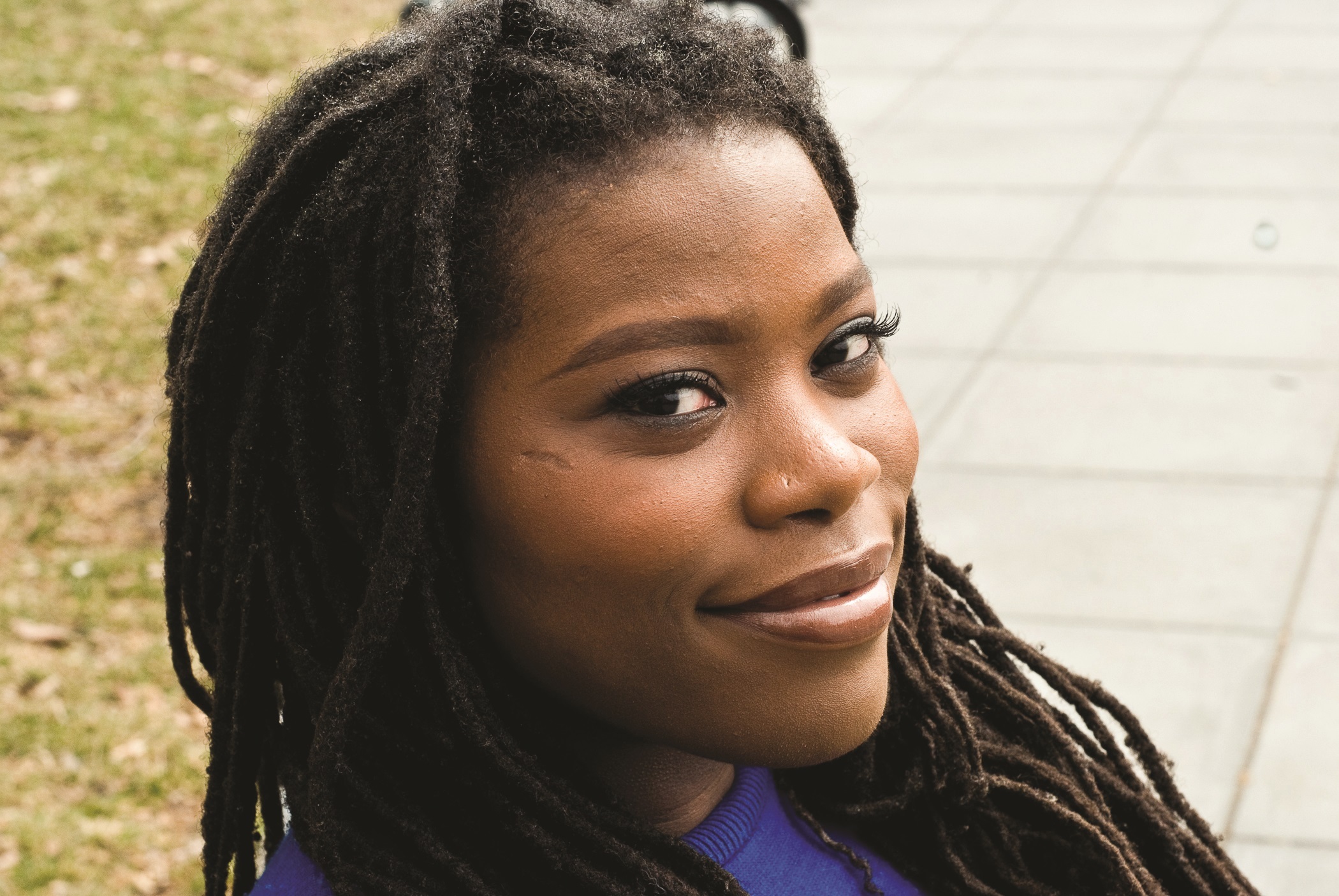 photo: Syreeta McFadden
Kaitlyn Greenidge's debut novel, We Love You, Charlie Freeman, won the 2017 Whiting Award and was among the New York Times Critics' Top 10 Books of 2016. She is the recipient of fellowships from the Whiting Foundation, the National Endowment for the Arts and the Radcliffe Institute for Advanced Study, and is a contributing writer to the New York Times. She lives in Brooklyn, N.Y. Her new book is Libertie (Algonquin, reviewed below), a novel inspired by Susan Smith McKinney Steward, New York's first Black female doctor.
Was there a defining moment that made you decide "I'm going to be a writer."
I grew up surrounded by books and reading in a home that encouraged imaginative play and storytelling. So becoming a writer always seemed like an option and a very real possibility. I was lucky that way.
And you certainly choose fascinating topics: eugenics/manipulated research in Charlie Freeman, a should-be-better-known-icon in Libertie. How do you decide?
I love history, particularly the stories that get left out of overarching narratives because they are deemed too niche, strange, uncomfortable or hard to understand. There's so much in the archives waiting to be discovered. I think a big misconception is that our current moment is somehow one that has never before been experienced. One of the pleasures of studying history is finding the ways the past mirrors the present, and is also completely different and points to radically different outcomes.
Speaking of history, because Dr. Susan Smith McKinney Steward was a real person, how did you decide what parts of her biography you would use in Libertie?
I used the parts that served the story I was trying to tell. I was aided in that Dr. Smith McKinney Steward's descendant Ellen Holly has already written an excellent and well-researched family history and accounting of her ancestor's life. So, the record is out there--the doctor's life is pretty well documented for those who wish to look. So that freed me up to truly make this a piece of fiction.
In between your two books, you became a mother. The mother/daughter bond is prominent throughout Libertie. Did your own experience of motherhood influence Dr. Sampson and Libertie's evolving relationship?
Not really... besides the birth scenes. I was mostly inspired by talking about motherhood and mothering with women I know who mother and also are fiercely ambitious about having a professional life and are unapologetic in their ambitions. I've been blessed to know a lot of artists who are also mothers, who don't necessarily go the cliché route of "motherhood ruins you." It has always been more nuanced conversations, about the joy found in some aspects of parenting, how this perspective does and doesn't inform creative life, and how one has a full community life as an artist even if one isn't as a mother.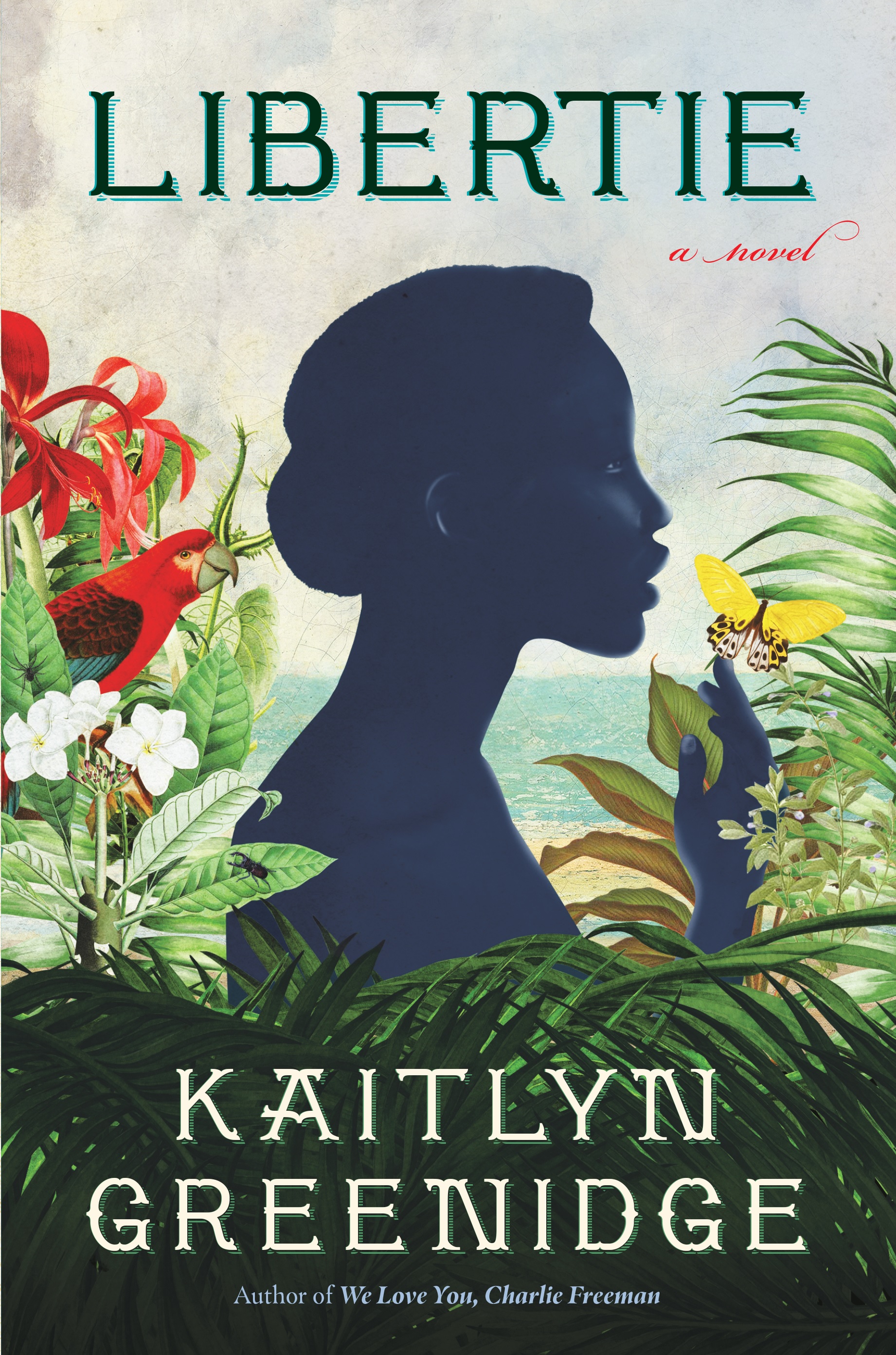 In your piece, "Escape Through Death," about Henrietta Duerte, you confessed your 14-year-old self's "deepest desire... to become an undertaker." Back then, you didn't yet know of Duerte's coffin-smuggling stop on the Underground Railroad, but you memorialized her brilliant lifesaving method in Libertie's first chapter. The short piece was quite the intriguing teaser--any chance we might see Henrietta in a future title of her own?
If so, someone else may have to write her. I love her story and find it fascinating, but everything I wanted to say about it--the metaphor of death and freedom and liberation; the deep connections between Philadelphia's Black abolitionist community and Haiti and Haitian immigrants; and the use of dress as a marker and a disguise in liberation--are currently in the novel.
You also write short stories, cultural commentary, op-ed pieces, book reviews, personal essays. Do you have a preference for genre? Do you have a different approach to fiction vs. nonfiction writing?
No preference for genre. Nonfiction and fiction are both about asking questions and hopefully inviting a reader into an ongoing conversation.
Do you have a specific audience in mind when you're writing?
I write for Black women. If others enjoy as well, I am really happy that they connect to the work. But if I were to write a piece that everyone except Black women connected to, I would feel, on some level, that I'd failed.
The penultimate sentence in your New York Times essay "Who Gets to Write What?" is like a battle cry: "Imagine the better, stronger fiction that could be produced if writers took this challenge to stretch and grow one's imagination, to afford the same depth of humanity and interest and nuance to characters who look like them as characters who don't, to take those stories seriously and actually think about power when writing--how much further fiction could go as an art." Four-and-a-half years have passed since the piece first pubbed... dare I ask--are writers getting any better?
The contemporary fiction I read is mostly by Black, queer, and Black and queer writers. There are some extraordinary people working right now and there are scenes in literary fiction being published that I know wouldn't have been published five years ago. But they probably would have 45 years ago. Tommy Orange, Torrey Peters, Nana Kwame Adjei-Brenyah, Maisy Card are all extraordinary.
Art is cyclical--it's less about getting better, and more about looking for those books and pieces that have always done what I described above--inviting people into a conversation, always going deeper. They're out there. They just aren't necessarily a part of "the canon" and definitely aren't regularly taught to others. Simone Schwarz-Bart's The Bridge of Beyond; Michelle Cliff's No Telephone to Heaven; Carlene Hatcher Polite's The Flagellants are all books like this.
What might your devoted readers expect from you next?
I'm not sure! I hope more writing. I'm really enjoying writing short fiction again. --Terry Hong, Smithsonian BookDragon

Book Reviews
Fiction

Algonquin, $26.95, hardcover, 336p., 9781616207014
Houghton Mifflin, $26, hardcover, 464p., 9780358126553
Mystery & Thriller
Minotaur, $27.99, hardcover, 336p., 9781250153074
Biography & Memoir

Bloomsbury, $27, hardcover, 336p., 9781635572520
Knopf, $27.95, hardcover, 256p., 9780525656760
Twelve, $30, hardcover, 288p., 9781538718506
History
Atlantic Monthly Press, $28, hardcover, 336p., 9780802158253
Psychology & Self-Help
Portfolio, $27, hardcover, 336p., 9780593087053
Children's & Young Adult

Tundra Books, $17.99, hardcover, 312p., ages 8-12, 9780735268241
Graphic Universe/Lerner, $9.99, paperback, 136p., ages 12-up, 9781728420219
Abrams, $17.99, hardcover, 40p., ages 4-8, 9781419744235
---