From the Shelf
Rhymes and Raps: Rethinking National Poetry Month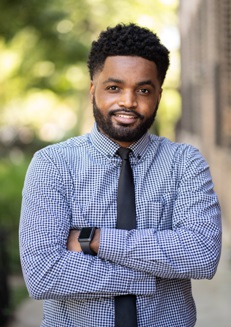 Dwayne Reed
When you think of National Poetry Month, you probably think of folks like Robert Frost, Edgar Allan Poe and William Shakespeare. As a teacher, you probably think of having your scholars make acrostic poems or try their hand at the dreaded sonnet. But I believe poetry can be so much more than the "classics" we've taught year after year--especially as we celebrate the 25th anniversary of National Poetry Month. With new influencers like Amanda Gorman and Rupi Kaur coming onto the scene in the last few years, the idea of what is poetry and who is considered a poet is evolving.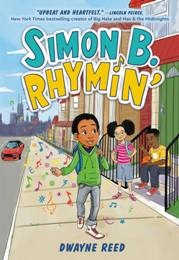 In my book, Simon B. Rhymin', my main character finds his voice through rapping. He learns how to rhyme, find his meter and flow, and express himself through his word choice; all skills the best rappers use to create musical power and beauty that can change lives and perspectives. Why can't Queen Latifah and Chance the Rapper be up there with Walt Whitman and William Wordsworth for the rhymes and rhythms they drop? Like Simon, I found my voice through rapping when I was a kid in Chicago trying to express myself. In the same way that poetry helped Emily Dickinson find her voice, rapping helps modern children and teens make sense of their world and how they feel about it.
As we look back on promoting poetry and its influence for the last 25 years, I hope we all broaden our view of what poetry can be--and how there are so many more forms of it beyond what is in our textbooks. We've all got 99 problems but celebrating the diversity of poetry shouldn't be one. --Dwayne Reed
Dwayne Reed is the author of Simon B. Rhymin', a teacher in Chicago and an educational advocate.

In this Issue...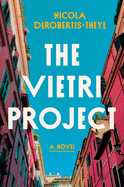 by Nicola Derobertis-Theye
A young woman's search for an eccentric book collector leads her instead to a deepening understanding of Italian history, her family and herself.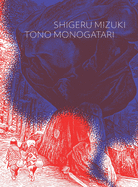 Legendary Japanese manga master Shigeru Mizuki's posthumously translated collection of ghosts, gods and monsters edifies and entertains.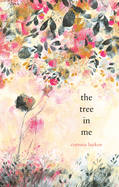 In comparing a child with a tree, this heartfelt picture book harmoniously conveys the interconnectedness of humans and nature.
Review by Subjects:
Fiction ⋅ Graphic Books ⋅ Biography & Memoir ⋅ Business & Economics ⋅ Essays & Criticism ⋅ Body, Mind & Spirit ⋅ Science ⋅ Poetry ⋅ Children's & Young Adult

From Garden District Book Shop
Upcoming Events
Postponed - In-Person Event - Kent Babb: Across the River: Life, Death, and Football in an American City
09/16/2021 - 6:00PM
EVENT Postponed THE GARDEN DISTRICT BOOK SHOP HOSTS KENT BABB TO CELEBRATE HIS NEW RELEASE, ACROSS THE RIVER: LIFE, DEATH, AND FOOTBALL IN AN AMERICAN CITY The Garden District Book Shop is thrilled to host an evening celebrating the recent release of award-winning sportswriter Kent Babb's, Across the River: Life, Death, and Football in an American City. What is sure to be a classic work of sports journalism, Across the River is an investigation into the...
Book Candy
Trademark Quiz™
Pop quiz: "Can you guess which words are trademarked?" (via Mental Floss)
---
CrimeReads investigated why "so many novels feature golden retrievers."
---
The New Yorker exposed the "not-so-special characters: the biggest grifters, frauds, and outright nobodies on today's typographical scene."
---
"This writer is tweeting everything Sylvia Plath ever ate," Gastro Obscura reported.
---
Open Culture listened to "a website that turns every Wikipedia edit into ambient music in real time."

Great Reads
Rediscover: Beverly Cleary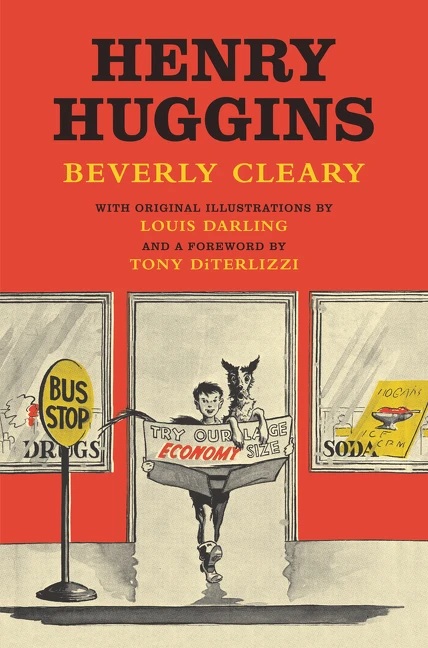 Beverly Cleary, creator of Henry Huggins and his dog Ribsy, bratty Ramona Quimby and her older sister Beezus, and Ralph S. Mouse, died on March 25 at age 104. Her books sold more than 85 million copies. After graduating from UC Berkeley and the University of Washington with bachelor's degrees in English and librarianship, respectively, Cleary became a librarian and worked at Sather Gate Book Shop in Berkeley. Her first book, Henry Huggins, was published in 1950. The popularity of the book led to sequels--including Henry and Beezus, Henry and Ribsy, Henry and the Paper Route, Henry and the Clubhouse and Ribsy--as well as spinoffs focusing on some of Henry Huggins's friends, including Ellen Tebbits and Otis Spofford. From this group, Ramona Quimby emerged. After Beezus and Ramona, she starred in Ramona the Pest, Ramona the Brave, Ramona and Her Father, Ramona and Her Mother, Ramona Forever and Ramona's World. Ralph S. Mouse starred in The Mouse and the Motorcycle, Runaway Ralph and Ralph S. Mouse.
Cleary also wrote a series of YA novels dealing with the problems of adolescent girls, including Fifteen, The Luckiest Girl and Sister of the Bride. Her memoirs included A Girl from Yamhill and My Own Two Feet. Besides the Laura Ingalls Wilder Award, she was the recipient of a National Medal of Art from the National Endowment for the Arts, winner of the Los Angeles Times Robert Kirsch Award, was named a "Living Legend" by the Library of Congress, and won several Newbery medals and honors. In 2017, the Henry Huggins books were reissued with the original art by Louis Darling. They are available from HarperCollins.

The Writer's Life
Reading with... Fady Joudah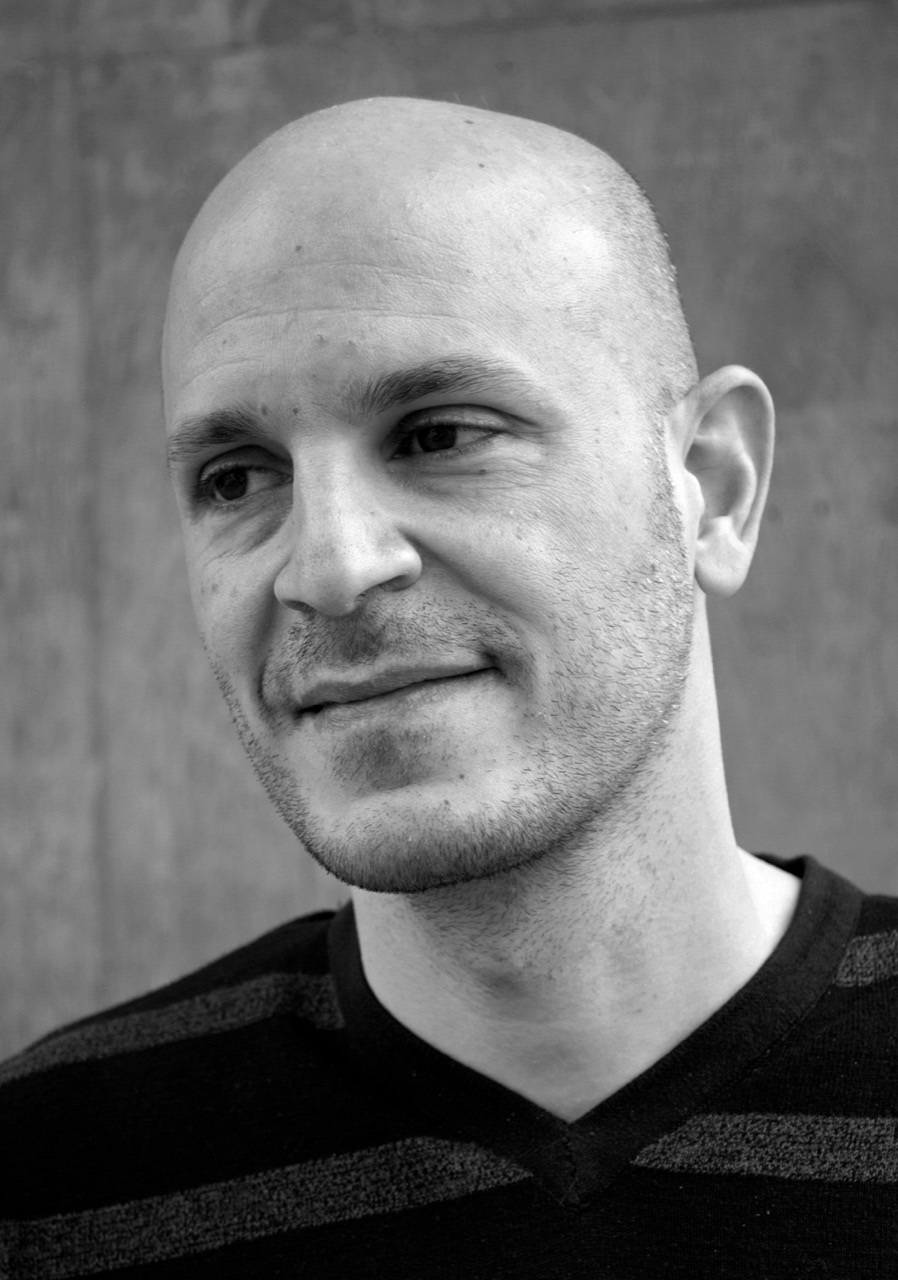 photo: Cybele Knowles
Fady Joudah is the author of five collections of poems: The Earth in the Attic, Alight, Textu, Footnotes in the Order of Disappearance and, most recently, Tethered to Stars (Milkweed, March 2021). He has translated several collections of poetry from the Arabic and is the co-editor and co-founder of the Etel Adnan Poetry Prize. He lives in Houston, Tex., where he practices internal medicine.
On your nightstand now:
Until the Lions by Karthika Naïr: it's an epic poetry collection--literally, as its subtitle says it is "Echoes from the Mahabharata." I get lost in the grand narrative retelling of the literary legend, and then I am astounded by the personalized shifts with which Karthika stamps her voice on the Mahabharata, so tender, fierce and visionary. It's a liberating experience to be dissolved into what Amjad Nasser called "the ten metaphors of poetry," so to speak, between grief and love, ecstasy and despair, meaning and nonsense. And the title itself is from Chinua Achebe. The lions, hunted by humans, get to tell their story--this itself is one of those eternal "ten metaphors" of poetry.
Favorite book when you were a child:
Agatha Christie's crime novels, in Arabic. There were also these spy novels for kids, also in Arabic, The Thirteen Devils, about thirteen teenage boys and girls from different Arabic countries who engage in high stakes adventure. And then comic books galore.
Your top five authors:
It's a carousel. Today, let's say Emily Dickinson, Frantz Fanon, Miroslav Holub, Toni Morrison, Zbigniew Herbert.
Book you've faked reading:
Where do I begin? Midnight's Children. A brilliant book. So brilliant that the actual ending of the story became irrelevant to me, and I can't recall if I'd ever finished reading it.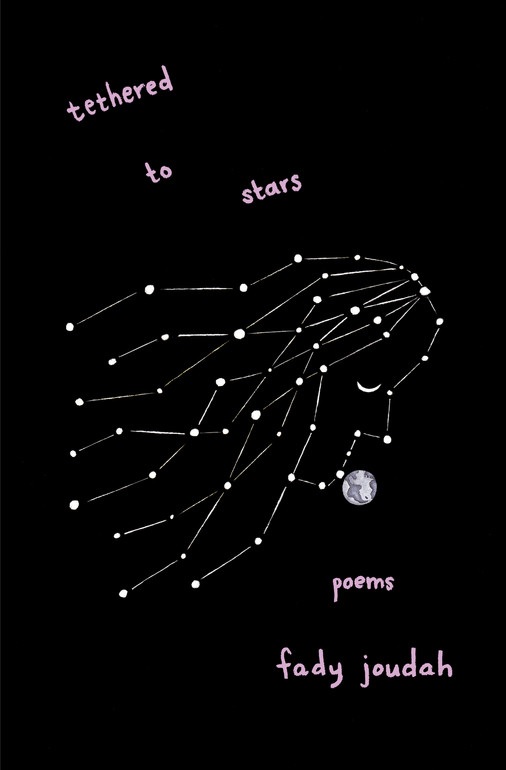 Book you're an evangelist for:
Shakespeare's Sonnets.
Book you've bought for the cover:
I've not done such a thing, I don't think, unless it was an illustrated medical book.
Book you hid from your parents:
None, really. Though they did not know that I used to go to a minimart next to DQ in Austin so I could sneak a peek at Playboy issues when I was 12.
Books that changed your life:
Fanon's The Wretched of the Earth, Said's Culture and Imperialism and the Complete Works of al-Hallaj.
Favorite line from a book:
"If you meet your antiself, don't shake hands! You would both vanish in a great flash of light." --Stephen Hawking, A Brief History of Time
Five books you'll never part with:
The book of my heart. Some of it has been written. Some of it I can't read because it's in invisible ink, or has not been transcribed, or if transcribed is in a language I don't understand or has not been translated for me yet. So that's three books in one. Heart of Darkness, I've read more than once. Chronicles of a Death Foretold, also.
Books you most want to read again for the first time:
Tar Baby by Toni Morrison. The Pessoptimist by Emile Habibi. Arabesque by Anton Shammas.

Book Reviews
Fiction

Harper, $24.99, hardcover, 240p., 9780063017702
Kensington, $15.95, paperback, 384p., 9781496730084
Graphic Books

Drawn & Quarterly, $24.95, paperback, 256p., 9781770464360
Biography & Memoir
Harper, $27.99, hardcover, 352p., 9780062973306
Business & Economics
Harper Business, $29.99, hardcover, 240p., 9780063068308
Essays & Criticism
Vintage, $16.95, paperback, 464p., 9781984898838
Body, Mind & Spirit
ECW Press, $18.95, paperback, 320p., 9781770414730
Science
Knopf, $30, hardcover, 384p., 9781101875704
Poetry
W.W. Norton, $26.95, hardcover, 96p., 9780393540895
Viking, $15.99, hardcover, 32p., ages 12-up, 9780593465271
Children's & Young Adult

Dial Books, $17.99, hardcover, 56p., ages 4-8, 9780593112595
Levine Querido, $17.99, hardcover, 320p., ages 13-18, 9781646140442
Atheneum Books for Young Readers, $17.99, hardcover, 288p., ages 10-up, 9781534471214
---