From the Shelf
Who (or What) Are We Talking to Now?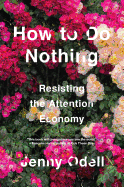 "This is real," writes Jenny Odell in How to Do Nothing: Resisting the Attention Economy (Melville House). "Your eyes reading this text, your hands, your breath, the time of day, the place where you are reading this--these things are real. I'm real too. I am not an avatar, a set of preferences, or some smooth cognitive force; I'm lumpy and porous, I'm an animal."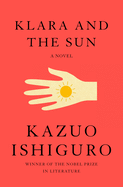 I read Odell's book shortly before encountering Klara, the AF (Artificial Friend) in Kazuo Ishiguro's novel Klara and the Sun (Knopf). Set in a not-so distant future, the novel depicts a world where genetic editing is normalized, workers are "substituted," children are "lifted" (or not) and "interaction meetings" teach kids how to... interact. "Everyone's had to find new ways to live their lives," says one parent. Though not human, Klara must adapt too, and a key question ("Do you believe in the human heart?") shows just how close she gets to the answer, which is oddly scary and heartening.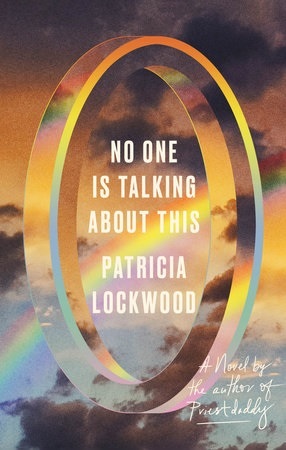 "She opened the portal." Patricia Lockwood's narrative voice is cautionary (and sharp, and funny, and heartwrenching... all the words) in her novel No One Is Talking About This (Riverhead). As readers, we are lured by the protagonist down a rabbit hole as she navigates virtual landscapes where she has achieved global fame for a single post: "Can a dog be twins?" Then lives--and a death--outside the portal pose hard, unanswerable questions of their own (" 'Can ghosts learn new technology?' her sister asked, thinking of what must come next....").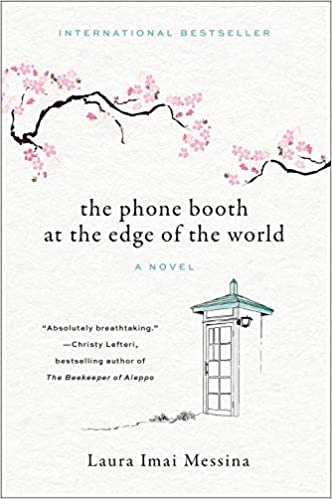 My final stop on this recent reading journey seems logical in retrospect. I found sanctuary in Laura Imai Messina's The Phone Booth at the Edge of the World (Overlook Press), a beautiful novel inspired by an actual disconnected "Wind Phone" in Japan, on which people can talk to lost loved ones. The "function of the telephone, rather than to channel and guide voices into a single ear, was to broadcast them out onto this wind."
Maybe it's all real. --Robert Gray, editor, Shelf Awareness

In this Issue...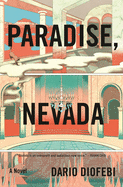 This ambitious debut novel takes readers on a heady, humorous journey through high-stakes cardrooms and darkened corridors of power in contemporary Las Vegas.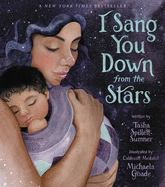 An Indigenous mother-to-be gathers significant items for her child's medicine bundle in this joyful picture book about welcoming a new baby.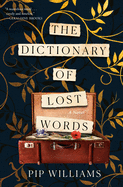 A young British woman quietly creates a compendium of words from women and the lower classes in this sweeping feminist bildungsroman set against the writing of the first Oxford English Dictionary.
Review by Subjects:
Fiction ⋅ Mystery & Thriller ⋅ Science Fiction & Fantasy ⋅ Romance ⋅ Biography & Memoir ⋅ Essays & Criticism ⋅ Children's & Young Adult

From Garden District Book Shop
Upcoming Events
Postponed - In-Person Event - Kent Babb: Across the River: Life, Death, and Football in an American City
09/16/2021 - 6:00PM
EVENT Postponed THE GARDEN DISTRICT BOOK SHOP HOSTS KENT BABB TO CELEBRATE HIS NEW RELEASE, ACROSS THE RIVER: LIFE, DEATH, AND FOOTBALL IN AN AMERICAN CITY The Garden District Book Shop is thrilled to host an evening celebrating the recent release of award-winning sportswriter Kent Babb's, Across the River: Life, Death, and Football in an American City. What is sure to be a classic work of sports journalism, Across the River is an investigation into the...
Book Candy
Goodnight Moon, the Immersive Art Exhibit
"Enter the world of Goodnight Moon in new immersive art exhibit," Untapped New York advised.
---
Open Culture examined a "4,000-year-old student 'writing board' from ancient Egypt (with teacher's corrections in red)."
---
Mashable noted that "25 Stephen King short films are being shown at this virtual festival."
---
CrimeReads investigated "the Voynich manuscript, the most indecipherable coded text ever discovered."
---
Author Claire Fuller picked her top 10 novels set in villages for the Guardian.

The Rock from the Sky
by Jon Klassen , illust. by Jon Klassen
In his fourth solo picture book, Caldecott Medalist Jon Klassen (This Is Not My Hat) offers readers a collection of five bite-size, hilariously deadpan stories centered around a massive, mysterious rock that falls from the sky. Enacted by his trademark dot-eyed animals in hats, each brief comedy hews to the sly, cheeky sense of humor and precise timing readers have come to recognize as a hallmark of Klassen's work.
The titular stone looms into view even before the title page, an ominous, archetypal boulder mottled black and gray like a storm cloud. The first, longest story, "The Rock," opens on a lone pink flower standing on flat land against a softly lit horizon. A turtle in a black bowler hat walks onto the page and stands by the flower, both animal and plant made tiny by the massive dusky blue-gray sky. The turtle proclaims the spot its favorite, adding, "I don't ever want to stand anywhere else." With the page turn, readers realize the rock seen earlier is hurtling through the sky toward an unknown target. The turtle is joined by a long-snouted, banded animal. This creature from Klassen's imagination--not quite an armadillo, not quite a mole--also wears a black bowler. The armoledillo agrees to share the turtle's spot but soon gets a bad feeling about it and finds another spot, all the way across the double-page spread, next to a green shoot. The turtle, now a significant distance away from its friend, yells, "HOW DOES THAT SPOT FEEL?" Unable to hear across the expanse, the armoledillo walks back to the turtle, who asks, "Does this spot still feel bad?" The armoledillo, the whites of its eyes huge around the black dot pupil, responds, "Yes. It feels even worse than before. I am going back to the other spot." By this time, readers will likely realize the rock--which continues its descent--is plummeting toward one of the spots. But which one? A brown snake with triangular markings and a black beret arrives on the scene. "Oh, hello. I am standing in this spot by myself," the armoledillo says. "Come. Stand in it with me." The turtle, perhaps jealous, shouts, "MY SPOT IS BETTER." Again, the armoledillo cannot hear. Klassen uses the suspense of the page turn to demonstrate the turtle's slow pace--"I AM COMING CLOSER"--by giving it two page turns to walk to its companions: "I said my spot is better." The next page turn shows the massive egg-shaped rock crashing to earth and obliterating the pink flower. Klassen, with his keen sense of how to make the greatest impact, ends the story there. The animals stare at the rock in pop-eyed, silent horror, a laugh-out-loud hilarious tension breaker punctuating a near-tragedy.
The four stories that follow "The Rock" build on it and each other, using the boulder as a set piece. In "The Fall," the reader sees the turtle fall from the rock and land on its shell. When offered help by the armoledillo, it insists, "I never need help." Tables turn when the turtle suggests a nap and the armoledillo claims, "I am never tired." While children may not recognize themselves in these refusals, caregivers will likely see the parallels and chuckle. In the surrealist outing "The Future," the turtle and armoledillo get more than they bargained for when they lose control of their own imagined scenario and summon a terrifying creature. This story might speak to a small child's capacity for boundless imagination and how that couples with an incomplete comprehension of the scope of reality. "The Sunset" finds the turtle unwittingly racing the sun to find out why the snake and armoledillo are sitting under the rock.
"No More Room," the final entry, ties the collection together in side-splitting fashion. In a fit of jealous pique, the turtle storms to the second spot after finding the snake and armoledillo snoozing together in the spot with the rock. The resolution remixes the recurring gags of not hearing each other across the distance and the turtle's slow pace with a cameo from "The Future" monster and a deus ex machina resolution far too funny to spoil.
Klassen's signature minimalist sensibilities rule each episode, his muted palette and deceptively understated character design lending sophistication while also supporting young readers who are still developing visual literacy skills. With so little visual noise, actions come through clearly. The same philosophy of restraint applies to body language and expression; characters communicate their entire range of emotion through the position of their dot pupils and how widely they open their eyes. The two-dimensional setting, with its flat ground and vast sky, suggests readers are watching the action unfold on a stage with the proscenium arch removed. Klassen seems to relish getting big laughs through small nudges, and much of the humor relies simply on blocking. Absent a narrator, each episode takes context solely from dialogue between the turtle and armoledillo, their lines differentiated by black and gray text respectively. Its simple sentence structure offers emerging readers a foothold for enjoying it independently.
Safe scares, sight gags and a healthy respect for readers' abilities to read between the lines make The Rock from the Sky a rare treat. Since Klassen tends to work collaboratively more often than alone, the release of five of his stories in a single volume feels like an embarrassment of riches. Adults will want to make a point of sharing this savvy and creative assortment with their young readers, or perhaps with other grownups who appreciate a masterpiece of well-executed dry humor. --Jaclyn Fulwood
Candlewick Press, $18.99, hardcover, 96p., ages 4-8, 9781536215625
---
Jon Klassen: Laughs Between the Lines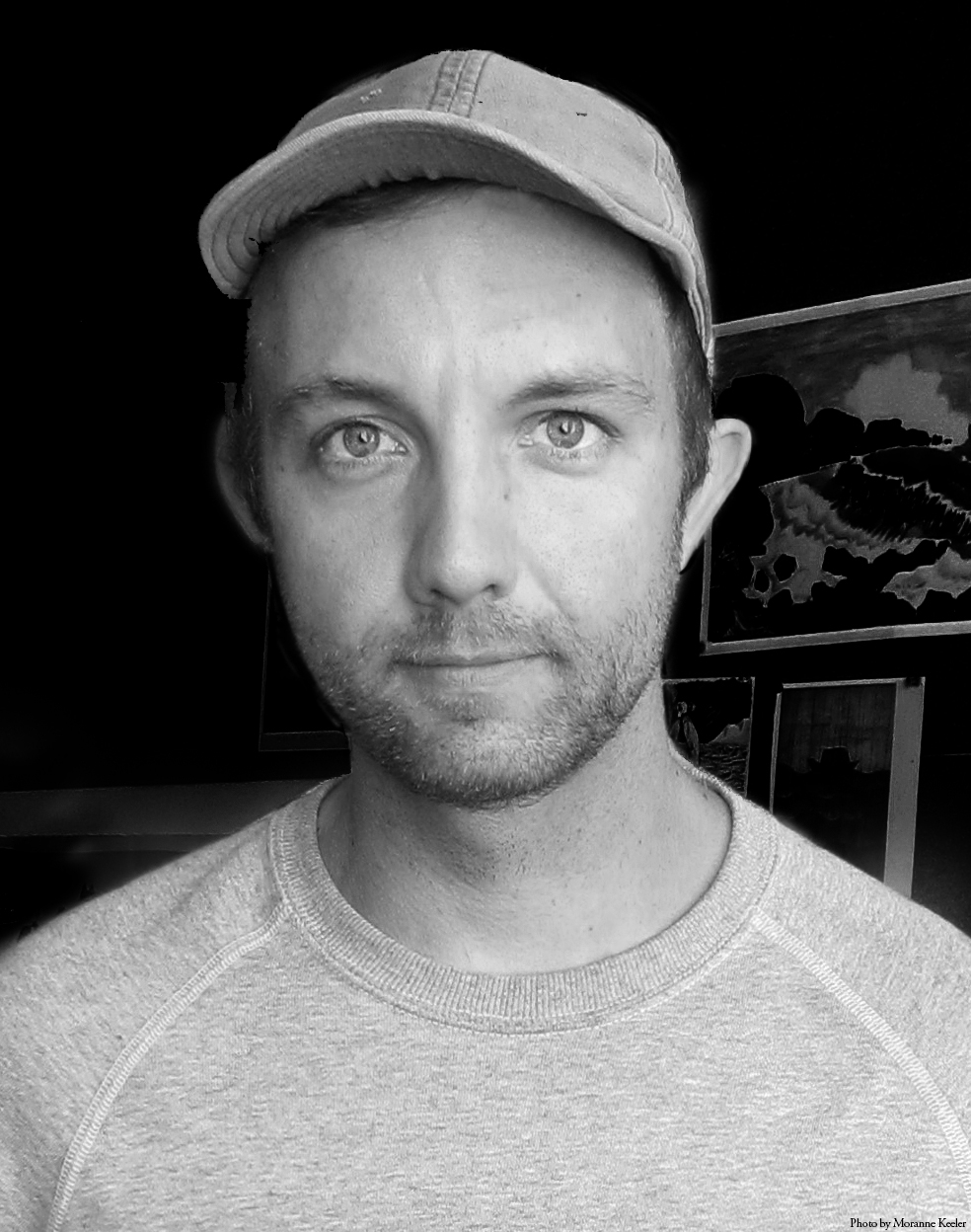 (photo: Moranne Keeler)
Jon Klassen is a Canadian-born author/illustrator. His books include I Want My Hat Back, Caldecott winner This Is Not My Hat and We Found a Hat. He is a member of the Order of Canada in recognition of his contributions to children's literature. He lives and works in Los Angeles with his wife and two sons. His new book is The Rock from the Sky (available now from Candlewick).
Your work is known for its dark, humorous edge.
I think storytelling, especially for kids, is about balance. I like my books to be fairly quiet and almost boring-looking, but to get permission to do that I need a story that has a lot of emotion behind it. The same applies to darkness and humor: if you strike the right humorous tone, you're allowed to get darker with it. Darkness and humor are closely related. It's actually hard to be funny without being at least a little dark, because humor is a release valve for things that bother you. It reframes something that actually is just plain dark without solving it or making it better, but at least it helps you look at it.
What inspired you to structure The Rock from the Sky as five stories?
I had tried chapters in my last book, and I really liked how it changed the writing. A big inspiration was James Marshall's George and Martha stories. I always felt like some of the biggest laughs in those books were when you turned the page and saw the title for the next story and realized that was how he'd ended the last one. I also had the first story done but felt it was too short on its own to justify a book and I had a few characters I knew and enjoyed, so I wanted to see where it went.
What does your background as an animator contribute to your work in picture books?
You learn that you can't just have a character do something; you need to prepare the audience for it. Every action has a few frames of prologue and epilogue, and consequences of those actions have to be exaggerated to look real. A ball hitting the ground has a frame where it's almost flat when it lands, but anything less than that doesn't look right when you play it. I think my stories are kind of like that: the consequences for everything are way outsized, but that's the only way they feel right.
As you did in previous stories, The Rock from the Sky has no narrator, only dialogue.
Having no narrator does a lot of the stylistic work for me. Removing it adds this weird silence between the lines that I love, and I write to those silent pauses as much as anything. Initially that came from my not knowing what to do with a narrator. I had the pictures and I had the voices--a narrator seemed like one too many ways to get information to the audience. It also reminds me of how a play sounds. Characters in plays don't often talk naturally; they declare things out loud and have asides to the audience and often don't say what they mean to one another. All these great dramatic tricks suit picture books because they are about clarity and trusting your audience at the same time.
The stories play out against a sort of dreamy, perpetual twilight.
Now that we're talking about plays, the basic idea for this book was kind of a cheap show that maybe got put on after the main event by some bit players who found some hats in the costume box. I wanted them to feel small on a big stage, like they maybe weren't supposed to be there. The lighting is meant to sort of be like how a stage is lit upward. The clouds are hit from the bottom and move along like they're on strings, and when the sun does show up it doesn't cast any light directly. Twilight kind of works for the after-show idea, too. The main thing is over. People are sneaking out and going home to bed.
While hats don't act as plot drivers in this book, they are strongly featured.
In this book they act as a symbol for how I thought about these guys, as kind of broad, campy comedy actors. The little bowler hats cover a surprising amount of ground, referentially. They bring up Laurel and Hardy, Samuel Beckett, Magritte. I don't expect kids to get that, but it helped me write them, weirdly. The snake is wearing a beret for reasons I haven't quite explained to myself. I didn't want him to have a bowler; he's not really one of the gang but he had to have something. His job is to indirectly tempt one of the characters away from his friend, so maybe I thought it should look romantic?
Be brutally honest: What's the ratio of stolen to legitimately owned hats in this book?
As I say, I think the hats are all borrowed from backstage and will probably be forcibly taken back once the stage manager hears about this dumb show going on without his permission.
I get the sense that the animals in the story have known each other a while.
I think that's right, that the idea was to suggest a long time spent with each other. The depth of their relationship kind of came out of necessity--I couldn't figure out how to get that turtle to move out of the way of the rock until I thought of him being jealous of his friend's new friend, and then it was like, "Well well well, look who's secretly invested." I don't think their relationship problems are resolved by the end of the book, but I think the turtle might not try to leave in a huff--or move at all--for a while.
How did you develop the cyclopean monster in the third story?
He had to be simple and scary, but not angry-scary. Almost robotic, but he couldn't be a robot because he's also emotional and flies off the handle for reasons we're not privy to. I think he's supposed to be an alien, or at least the result of something inexplicable that happens in the future, an experiment gone wrong, I don't know. I was thinking about the drawings you see of The War of the Worlds, but a cheap stage-show version.
How does your creative process change when you have a collaborator?
I love collaborating. So much of working by yourself involves trying to get out of your own way and collaboration does that automatically. It's very freeing. I find I'm up for stuff collaboratively that I would overthink on my own.
What should readers expect from you in the future?
I'm looking to adapt some older folk tales maybe! Maybe scary stuff. Again, trying to get it out of my control completely, but if it's older or more obscure in its origins, I also get to do what I want to it, so it's another nice mix. We shall see. --Jaclyn Fulwood
---
Shelf vetted, publisher supported.

Great Reads
Rediscover: John Naisbitt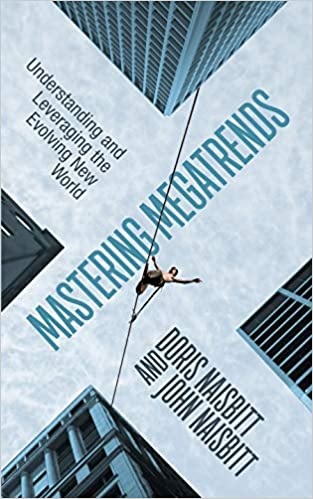 John Naisbitt, the business guru and author of the megabestseller Megatrends and other futuristic titles, died on April 8 at age 92, the Washington Post reported. In Megatrends, published in 1982, Naisbitt focused, the Post wrote, "on 10 major trends he believed were reshaping American commerce and society. His first observation, long before personal computers had become commonplace, was that the country was moving from an industrial and manufacturing society to an information society." He also predicted that technology companies would "foster a new industrial model, with ideas rising up from workers rather than being imposed by executives at the top of the corporate ladder." The Post noted that some of the ideas in Megatrends "didn't quite hit the mark, including the suggestion that businesses and individuals would come to value long-term planning over short-term gain. Still, the cheery optimism of Megatrends, in which technology would benignly break down social and financial barriers, had such widespread appeal that the book sold more than 8 million copies around the world and stayed on bestseller lists for years."
His other books include Re-inventing the Corporation, co-written with his then-wife Patricia Aburdene (1985); Megatrends 2000: Ten New Directions for the 1990s (1990); High Tech/High Touch, co-written with his daughter Nana Naisbitt and Doug Phillips (1999); and most recently, Mastering Megatrends, co-written with his wife, Doris Naisbitt (2019).

Book Reviews
Fiction

Ballantine, $28, hardcover, 400p., 9780593160190

Bloomsbury, $28, hardcover, 512p., 9781635576207
Gallery Books, $16, paperback, 400p., 9781982148096
Mystery & Thriller
Melville House, $26.99, hardcover, 272p., 9781612199030
Science Fiction & Fantasy
MCD/Farrar, Straus and Giroux, $27, hardcover, 368p., 9780374173548
Harper Voyager, $26.99, hardcover, 336p., 9780062951465
Romance
Atria Books, $16.99, paperback, 352p., 9781982160876
Biography & Memoir
Crown, $28, hardcover, 336p., 9780593237243
Essays & Criticism
Scribner, $26, hardcover, 272p., 9781982157692
Children's & Young Adult

Little, Brown Books for Young Readers, $18.99, hardcover, 32p., ages 4-8, 9780316493161
Pixel + Ink/Holiday House, $17.99, hardcover, 256p., ages 8-12, 9781645950349
---