From the Shelf
Winter Beach Reads
This long pandemic winter had me thinking about books set in sunny places--or books I've picked up while visiting warm locales. San Diego is one of my favorite destinations: in addition to palm trees and fish tacos, it has great bookstores. On my most recent visit, I found a handful of literary treasures--an excellent range of beach-reading options to suit any mood.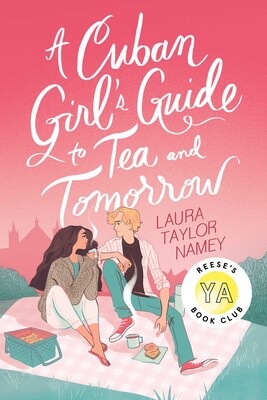 Traditional beach reading, of course, involves feel-good plots, charming characters and perhaps a bit of romance. I imagined myself in England, baking fig pastelitos, with Laura Taylor Namey's wonderful YA novel A Cuban Girl's Guide to Tea and Tomorrow (Atheneum, $18.99). I eyed several other lighthearted novels before settling on Beth Morrey's The Love Story of Missy Carmichael (Putnam, $17), whose title character (and her dog, Bob) stole my heart.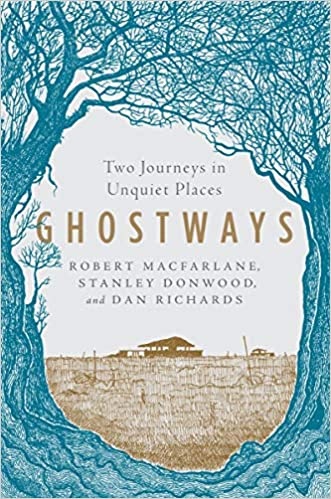 Sometimes my brain craves compelling nonfiction--either set in the place I'm visiting, or somewhere entirely different. I picked up Ghostways (W.W. Norton, $15.95) to complete my Robert MacFarlane collection; in it, MacFarlane takes readers to the haunting paths of Dorset and the East Anglian coast. I also bought Tiffany Francis-Baker's memoir, Dark Skies (Bloomsbury Wildlife, $15), in which she visits eerie English hillsides and Nordic nightscapes to explore humanity's complicated relationship with darkness. To fuel my creativity, I found a green-covered book of Writing Memoir prompts, part of the "Lit Starts" series from the San Francisco Writers' Grotto (Abrams Noterie, $12.99).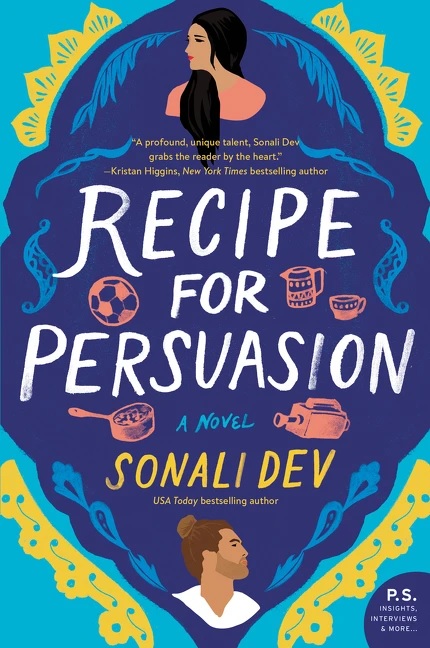 I'd packed other books in my bag: a Sara Paretsky mystery, Sonali Dev's foodie love story Recipe for Persuasion. But part of the fun of any vacation is browsing a bookstore or two--and building a book stack that will amuse and entertain while I'm away and provide good memories when I take it home. --Katie Noah Gibson, blogger at Cakes, Tea and Dreams

In this Issue...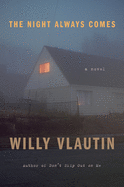 This neo-noir search for cash and a place in life will grip readers until the last page.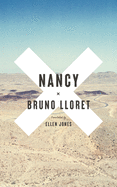 Chilean author Bruno Lloret's daring debut novel, brilliantly translated by Ellen Jones, is both a resonating tragedy and stunning visual enigma.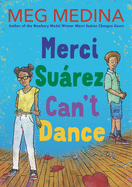 Twelve-year-old Merci Suárez deals with the changing landscape of friendships and family in this uplifting coming-of-age novel.
Review by Subjects:
Fiction ⋅ Science Fiction & Fantasy ⋅ Romance ⋅ Food & Wine ⋅ Biography & Memoir ⋅ Psychology & Self-Help ⋅ Children's & Young Adult

From Garden District Book Shop
Upcoming Events
Postponed - In-Person Event - Kent Babb: Across the River: Life, Death, and Football in an American City
09/16/2021 - 6:00PM
EVENT Postponed THE GARDEN DISTRICT BOOK SHOP HOSTS KENT BABB TO CELEBRATE HIS NEW RELEASE, ACROSS THE RIVER: LIFE, DEATH, AND FOOTBALL IN AN AMERICAN CITY The Garden District Book Shop is thrilled to host an evening celebrating the recent release of award-winning sportswriter Kent Babb's, Across the River: Life, Death, and Football in an American City. What is sure to be a classic work of sports journalism, Across the River is an investigation into the...
Book Candy
Book Title Number Quiz
"Can you pick the number that completes the book title?" Mental Floss challenged.
---
Author Catherine Menon chose her top 10 homecomings in fiction for the Guardian.
---
Russia Beyond noted "5 books Dostoevsky considered masterpieces."
---
Gastro Obscura invited readers "inside the world's largest Jewish cookbook collection."
---
"Winning design revealed for new library at London's brutalist Thamesmead estate," Dezeen magazine reported.

Great Reads
Rediscover: The Transit of Venus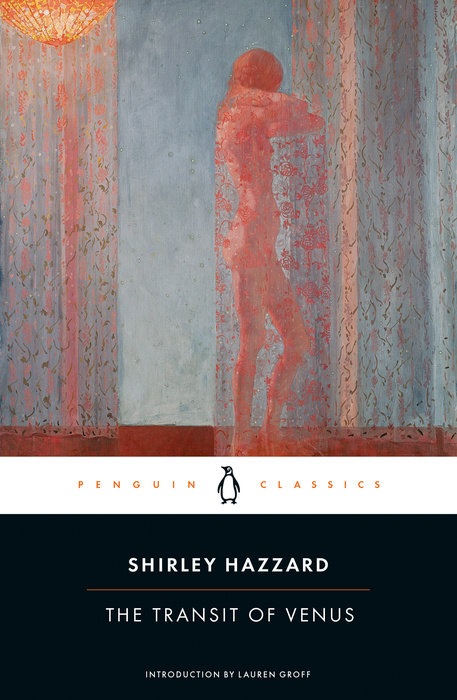 Shirley Hazzard (1931-2016) was an Australian American writer who traveled extensively with her diplomat father in her youth before settling in New York City to work for the United Nations. She was a typist for the United Nations Secretariat for 10 years before her short story "Woollahra Road" was accepted by the New Yorker and she quit to write full time. Hazzard released her first novel, The Evening of the Holiday, in 1966, followed by The Bay of Noon in 1970. Her breakthrough work, The Transit of Venus, won the National Book Critics Circle Award in 1980. Hazzard's final novel, The Great Fire (2003), received the National Book Award for Fiction. She also wrote two scathing nonfiction books about her experiences at the United Nations: Defeat of an Ideal (1973) and Countenance of Truth (1990).

The Transit of Venus follows orphaned Australian sisters Caroline and Grace Bell as they build new lives in postwar England. Grace marries a wealthy bureaucrat. Caroline pines for an unscrupulous married man, pursued meanwhile by her own shabby suitor. Hazzard tracks these divergent lives over decades, to where the ramifications of youthful decisions can only be understood with age. Penguin Classics recently republished The Transit of Venus with a new introduction by novelist Lauren Groff. --Tobias Mutter

The Writer's Life
Lisa Napoli: 'Researching Biography Is a Thrill of Discovery'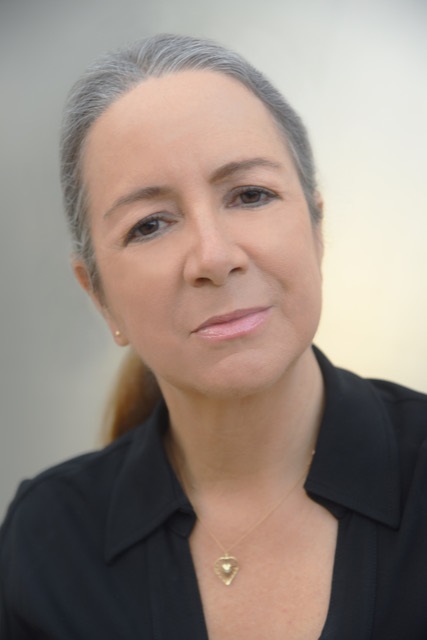 photo: Ted Habte-Gabr
Lisa Napoli's fourth book, Susan, Linda, Nina & Cokie (Abrams, reviewed below), is the story of the "founding mothers" of NPR set during the emergence of public radio and second-wave feminism in the 1970s. A Brooklyn native now living in Los Angeles, Napoli has worked as a journalist and a documentarian. Previously she wrote Radio Shangri-La, about media culture in the Kingdom of Bhutan; Ray and Joan, about McDonald's founder Ray Kroc and his philanthropist wife; and Up All Night: Ted Turner, CNN and the Making of 24-Hour News.
Susan, Linda, Nina and Cokie is full of colorful anecdotes about these women, some from decades ago. A favorite is the story of legendary House Speaker Sam Rayburn singing a hymn at the funeral of little Cokie Boggs's pet chicken. How did you find these stories?
Researching biography is a thrill of discovery, as well as an exacting task. For this book, in addition to talking with people, I read, a lot: the books written by the women themselves and other early NPR staffers, gems unearthed from research libraries, countless newspaper and magazine articles--some from magazines that no longer exist that I discovered on microfiche in unlikely places. I also sleuthed out archival audio and watched dozens of speeches, talks, interviews, documentaries, etc., to conjure up the women as well as the time in which this story is set.
As for the Cokie/chicken story, I first read it in the memoir written by her estimable mother, former congresswoman and ambassador Lindy Boggs, Washington Through a Purple Veil. (As with all our best family "yarns," the story was repeated by Cokie herself elsewhere.)
A "group biography" covering 50 years of history, your book flows smoothly, includes equal content on all the women, and is very well organized. Did you consciously "balance" content about the four? How did you determine the structure?
Thank you! The women's individual stories echoed the themes of the era and snapped together like a perfect jigsaw puzzle with which to advance the narrative. When I discovered Frank Mankiewicz's critical role as the third president of NPR and the drama surrounding his time at the network, it seemed incredible to me that no one had stitched this "founding story" together like this before.
Looking back, what do you see as the biggest challenges the "founding mothers" faced?
The moment in time in which they lived--the collective challenge women and other marginalized groups faced at the time. (Though those challenges haven't been eradicated, at least today we discuss them more openly.) It did seem crucial that public radio was new and untested at the same time opportunities were beginning to crack open for women, and, by extension, for Susan, Linda, Nina and Cokie; had it been more established, it might have been harder to break in (and less compelling a tale.)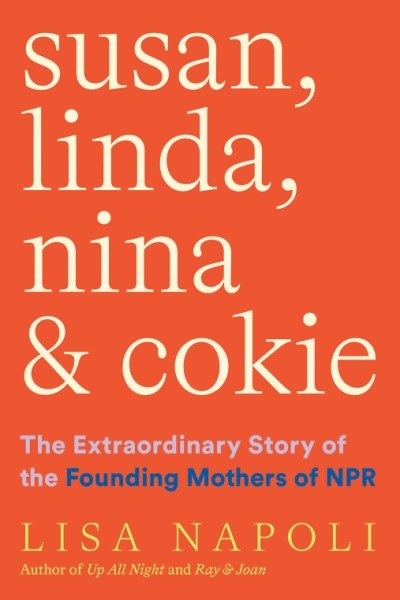 Are you a dedicated NPR listener?
The immersive nature of writing long-form nonfiction on intense deadlines (two back-to-back!) has inspired me to dial down my own media consumption, beyond what's needed for research. To cope with the overabundance of information and warp-speed updates in this last year in particular, I've found myself gravitating toward print for my news.
That said, when the divine DJ Raul Campos plays music on KCRW in Santa Monica, I blissfully tune in.
With the multitude of social media and virtually everyone disseminating news, what do you think the heroes of journalism will look like in the future?
Does anyone remember "reporter" Al Franken long, long ago on Saturday Night Live, beaming news from a satellite dish perched on his head? It seemed so preposterous then. Future heroes will be intrepid souls (just as they are today and have been in the past) who make skillful, thoughtful use of new technologies that allow them to craft compelling stories and uncomfortable truths. They may never become household names or "brands," but they will uncover essential stories.
Your earlier works include Ted Turner: Up All Night, CNN and the Birth of 24-hour News. What draws you to examine media?
During the explosive change in communications of the late 20th century, I've had the pleasure of working in different media--from an internship at CNN in its earliest days that led to my first job there, on to the opportunity years later to be one of the first journalists to write about the World Wide Web (for the New York Times's "Cybertimes," a section now, sadly, lost to history.)
At this stage of my life and given the state of the world, I feel it's essential to look at media's history to contextualize how we got where we are--to emphasize the impact of mass media on every single aspect of our lives.
This is why I also loved volunteering to help start a radio station in the Kingdom of Bhutan over a decade ago, at the dawn of democratic rule (the subject of my first book, Radio Shangri-la) and not long after broadcasting was first allowed in the country. It gave me a different sense of the impact of an emerging media culture and the crucial role media can play in bringing people together.
Would you offer any specific advice to women choosing journalism careers now, based on your research and your experience as a writer?
Spend at least as much time reading history and biography as tweets. ;) Hone your skills as a listener. And take a cue from these women in this story, and the pioneers before them: make allies aplenty, and fortify yourself with tenacity, boundless curiosity and an open mind.
As my mother always told me, "Don't say you can't do something. Say yes, and figure out how." --Cheryl McKeon, Book House of Stuyvesant Plaza, Albany, N.Y.

Book Reviews
Fiction

Harper, $26.99, hardcover, 224p., 9780063035089

Two Lines Press, $19.95, hardcover, 156p., 9781949641127
Science Fiction & Fantasy
Angry Robot, $14.99, paperback, 400p., 9780857669025
Romance
Morrow, $27.99, hardcover, 352p., 9780063007130
Putnam, $16, paperback, 320p., 9780593085530
Food & Wine
Houghton Mifflin, $22, hardcover, 256p., 9780358211914
Biography & Memoir
Abrams, $28, hardcover, 352p., 9781419750403
Insight Editions, $29.99, hardcover, 352p., 9781647222154
W.W. Norton, $28.95, hardcover, 400p., 9781324002390
Psychology & Self-Help
Little, Brown Spark, $28, hardcover, 336p., 9780316497497
Children's & Young Adult

Candlewick, $17.99, hardcover, 384p., ages 9-12, 9780763690502
Amulet Books/Abrams, $17.99, hardcover, 288p., ages 14-up, 9781419745928
Levine Querido, $18.99, hardcover, 400p., ages 12-up, 9781646140459
---