From the Shelf
Baseball Novels that Touch All the Bases
To Americans searching for normalcy after a year of pandemic life, the start of a projected 162-game Major League Baseball season on April 1 came as a welcome reminder of happier times. But no matter how the coming season unfolds, these three novels will deepen any true fan's appreciation of the game.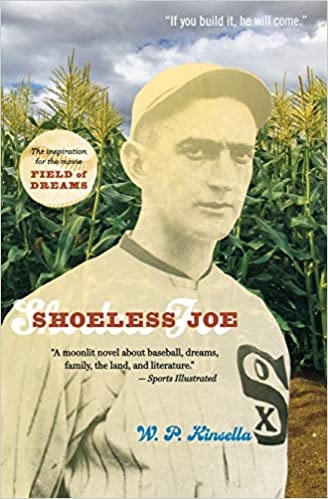 The inspiration for the Kevin Costner film Field of Dreams, W.P. Kinsella's Shoeless Joe (Mariner, $15.99) is a gem of magical realism. When Iowa farmer Ray Kinsella hears a voice emanating from his cornfield telling him, "If you build it, he will come," he sacrifices a corner of his field for a ballpark that's visited by the ghosts of Shoeless Joe Jackson and other former baseball greats. Novelist J.D. Salinger is also a character in the story, and his paean to a game that has "marked time while America has rolled by like a procession of steamrollers" is a gorgeous tribute to baseball's enduring appeal.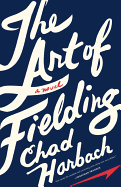 Chad Harbach's The Art of Fielding (Back Bay, $16.99) follows the fortunes of the Harpooners of tiny Westish College and their star shortstop, Henry Skrimshander, as they battle their way to the Division III national championship game. Featuring a catcher with an affinity for Stoicism, and another player who reads Kierkegaard in the dugout, along with some nods to Herman Melville, it's a big, warmhearted story that evokes the classic novels of John Irving.
In Gish Jen's dystopian novel The Resisters (Vintage, $16.95), baseball has returned from banned status to an Official National Pastime in the mid-21st-century country now known as AutoAmerica. In this eerie surveillance state, teenager Gwen Cannon-Chastanet parlays her preternatural pitching skill into a college scholarship that may be her best hope of moving to a higher social class. --Harvey Freedenberg, freelance reviewer

In this Issue...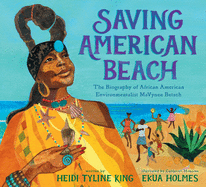 This alluring nonfiction picture book illustrated by a Caldecott Medalist tells the story of a Black woman who gave up her opera career to save a beloved beach.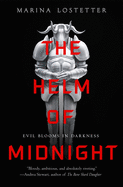 This ingenious hybrid of fantasy and detective fiction draws readers into a mystery involving enchanted death masks and an infamous serial killer.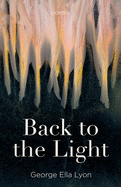 In 46 provocative and moving poems, George Ella Lyon takes readers on an unforgettable journey.
Review by Subjects:
Fiction ⋅ Mystery & Thriller ⋅ Science Fiction & Fantasy ⋅ Biography & Memoir ⋅ Political Science ⋅ Essays & Criticism ⋅ Poetry ⋅ Children's & Young Adult

From Garden District Book Shop
Upcoming Events
Postponed - In-Person Event - Kent Babb: Across the River: Life, Death, and Football in an American City
09/16/2021 - 6:00PM
EVENT Postponed THE GARDEN DISTRICT BOOK SHOP HOSTS KENT BABB TO CELEBRATE HIS NEW RELEASE, ACROSS THE RIVER: LIFE, DEATH, AND FOOTBALL IN AN AMERICAN CITY The Garden District Book Shop is thrilled to host an evening celebrating the recent release of award-winning sportswriter Kent Babb's, Across the River: Life, Death, and Football in an American City. What is sure to be a classic work of sports journalism, Across the River is an investigation into the...
Book Candy
Syria's Rebel Librarians
"Hunting for books in the ruins: how Syria's rebel librarians found hope." (via the Guardian)
---
Merriam-Webster's Usage Notes: "If vs. whether: similar but different."
---
"Why was reading in the bathroom so widespread in the USSR?" Russia Beyond has the answer.
---
"Who Said It: Bill Murray or Ernest Hemingway?" Mental Floss challenged.
---
Atlas Obscura explored "the puzzling provenance of historic Hebrew type."

Great Reads
Rediscover: Oliver Sacks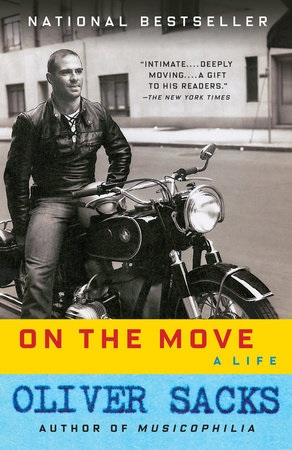 On April 9, PBS aired Oliver Sacks: His Own Life, a biography of the late author and neurologist, as part of its American Masters series. Directed by Ric Burns (younger brother of Ken Burns), the film is based on Sacks's autobiography, On the Move: A Life, which was published just months before his terminal cancer diagnosis. The film includes interviews with Paul Theroux, Bill Hayes and Atul Gawande, among many other colleagues, family and friends, plus interviews given by Sacks weeks after his diagnosis (he died in August 2015). Oliver Sacks: His Own Life explores the author's difficulties with homophobia, addiction and a medical establishment averse to his ideas until late in his career. View a preview or the entire documentary here.

Ric Burns said, "It turns out that the revelatory power, narrative drama and emotional force of Oliver Sacks' own life story--his case history--rivals that of the extraordinary cohort of people he sought to humanize and understand so brilliantly, deeply and empathetically in his exceptional clinical practice and writings." Three of Sacks's best-known books, The Man Who Mistook His Wife for a Hat, Hallucinations and Awakenings, are available in a single set from Picador ($30.99). On the Move: A Life is available from Vintage ($16.95). --Tobias Mutter

The Writer's Life
Meg Remy: Begin by Telling and End with Radical Empathy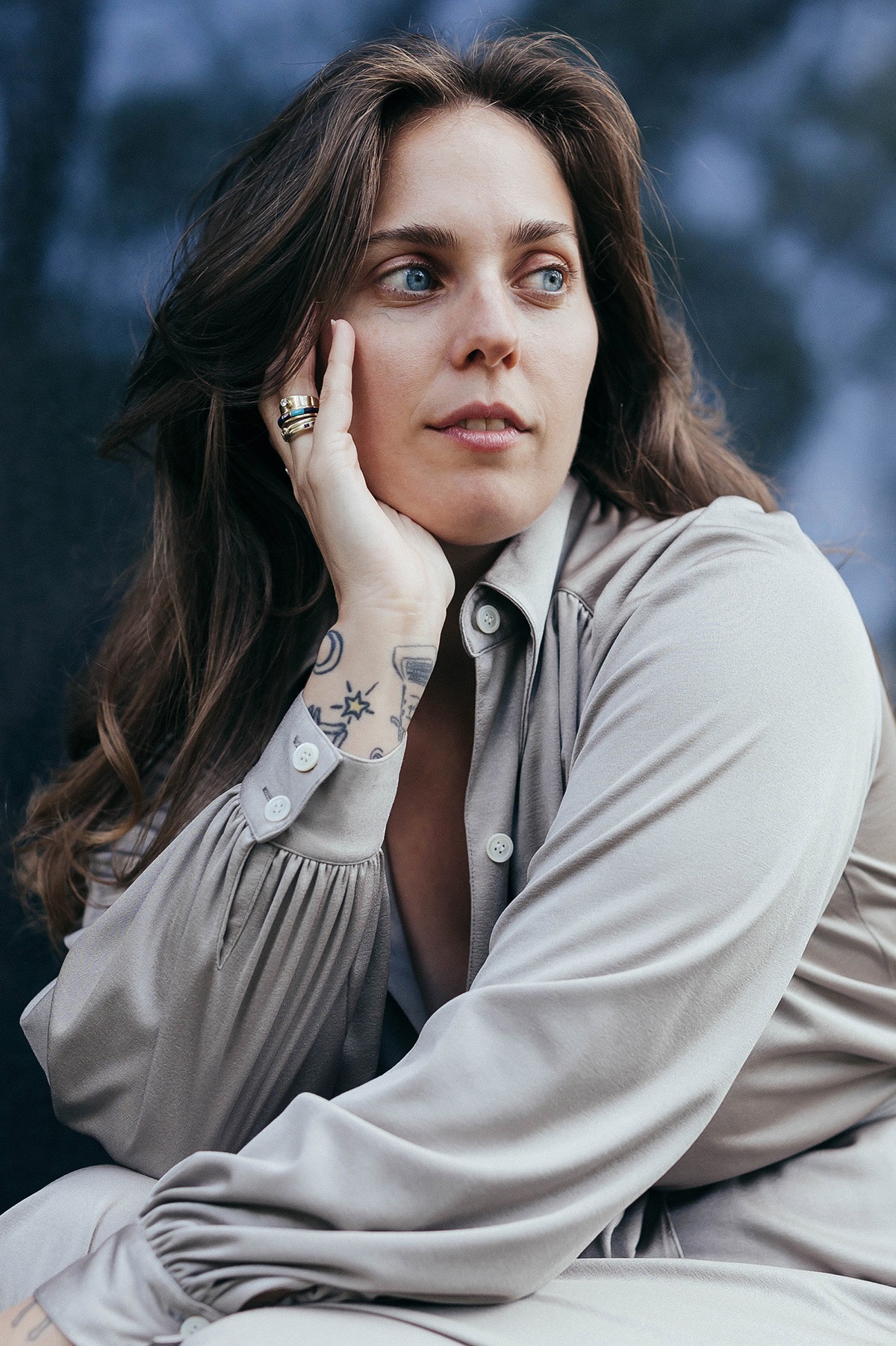 photo: Emma McIntyre
Meg Remy is an artist and performer across genres and borders, releasing music and art both in the United States and Canada. The frontperson for the indie pop band U.S. Girls, Remy also directs music videos and creates video artwork. She has earned three Juno nominations for Best Alternative Album, and is a multimedia and collage artist as well. The essay collection Begin by Telling (Book*hug Press; reviewed below) is her first book.
Begin by Telling is a stunning debut. You tackle themes that you address in your other creative work as well, but the hybrid form of this book serves these themes in new ways, too. How did you decide on the form, and how did your experiences as a collage artist, musician and film and music video director inspire your approach to composing this memoir and the creative choices it allowed you?
The form of the book was inspired by zines, the footnoted speeches/writings of Tillie Olsen, the mosaic style of Marshall McLuhan and the desire to make a book that was free from any one form. This Hélène Cixous quote was my guide: "Free book, not subject to judgement. Absolutely non-subjugated, neither insubordinate, nor provocative. Alluring as the mystery of a child's enjoyment: internal. Wild book. Initiate of life. Written in a safe place. Before love. Room book, at the same time unlimited. So would be unbound and free. Even from being a book."
A powerful line early in Begin by Telling is, "Your story in the wrong hands can be such a cruel poker," and in an interview, you said, "My husband says I have a mania for the truth.... Along with a mania for vulnerability." How did it feel to have your story in your own hands here? In what ways does memoir require reflections on truth and vulnerability?
My story is mine, but it is interwoven with other people, the planet. It contains people/events I am related to and also people/events I have never met. It was deep work to find a tone that felt true to my experience while also acknowledging that to have a platform is a privilege and at times a danger. There is no truth. There is no definitive story. Empathy is the only way.
Tell your story but simultaneously try to hear your story as if you are someone else. Don't tell your story to try to control how you are perceived, tell your story to free yourself from caring how you are perceived. Let it all hang out!
You quote a variety of writers, experts and thinkers in and alongside your work. How did you decide whose voices and ideas to include in the book (or put another way, perhaps, whose to exclude)? If you could talk about this book on a conversation panel with any of the folks you quoted or any other current writers and artists, who would they be?
My idea for this project was to do voluntary research on things I have involuntarily experienced/been forced to deal with. Through this research I found voices/words that provided me with a courage-inducing echo assuring me, "You aren't crazy, this kind of thing has happened before," or "Other people have walked this path, it is safe, keep going."
If I were to sit with any of these writers and artists, I would not want to talk about my book! I would just want to listen to them speak on whatever topics they wanted, get a good convo brewing.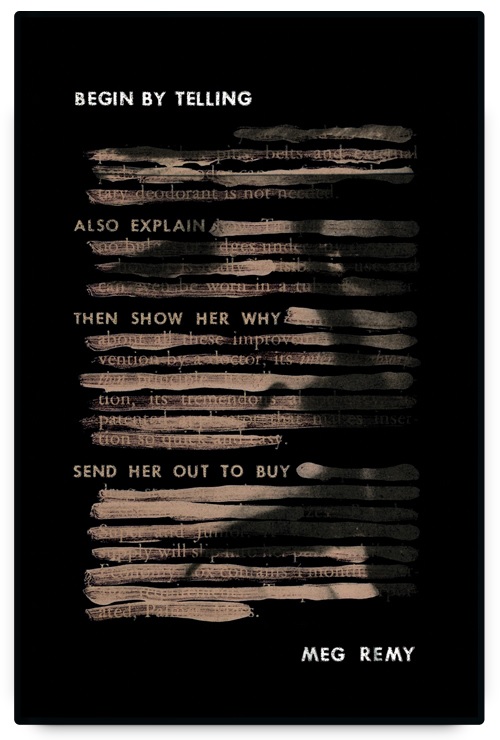 One especially vivid vignette is the script of the officers in the cockpit of the military jet that drew a penis in the sky--and alongside the script, a quote about jets' carbon footprints. What inspired this particular scene, told in this particular format?
This actually happened. The dialogue is from a real transcript. I just put it into "movie script" form, added the directive language, etc. I included it because I was searching for a way to simply illustrate the misuse and abuse of the planet by the (mostly U.S.) military industrial complex, aka #1 Polluter. By pairing this phallic-obsessed dialogue with the math showing the footprint these jets leave on an average run, I think I made my point quite clear: we are killing our chances of survival in order to draw giant penises in the sky.
The illustrations dispersed throughout are beautiful, painful, powerful, sometimes fanciful. Can you share a bit about the artwork in the book?
My dear friend Logan T. Sibrel created the illustrations with very little input from me. I sent him the text, I told him roughly what I was looking for and he went to work. He sent back reflections of my life that I couldn't believe but had to accept. Logan is from Indiana and I am from Illinois. We are the same age, with similar spirit brains. He is the only person who could have illustrated this text. He understands that if you can get to the point where sometimes you are able to laugh at your trauma/yourself, you are gonna be alright.
What's next for you?
The eighth U.S. Girls album and parenthood (I am two weeks away from giving birth to twins).
Do you have any favorite memoirs?
Soldier: A Poet's Childhood by June Jordan; Educated by Tara Westover; The three-part autobiography of Janet Frame; Motel Chronicles by Sam Shepard.
Who are your favorite current or forever authors?
Eula Biss, Etel Adnan, Thomas Merton, Baudrillard.
What is your favorite place to write?
In my head or in conversation with a close friend.
What are your favorite ways to dismantle patriarchy?
Radical empathy. Acknowledging hard truths about myself (examples: that I have taken advantage of people in my life, that I have benefited from the suffering of others). Not trying on a million outfits, just putting something on and leaving it. Doing with less. Read and write. Notice and let go. Listen. Surrender to nature. Forgiving but not forgetting. Cry, cry, cry. --Katie Weed

Book Reviews
Fiction
Farrar, Straus and Giroux, $28, hardcover, 480p., 9780374602451
Algonquin Books, $26.95, hardcover, 320p., 9781643751559
Mystery & Thriller
Ballantine, $28, hardcover, 384p., 9780593237892
St. Martin's Press, $27.99, hardcover, 320p., 9781250120953
Mulholland, $26, hardcover, 224p., 9780316703659
Science Fiction & Fantasy

Tor Books, $26.99, hardcover, 464p., 9781250757050
Biography & Memoir
Book*hug Press, $20, paperback, 120p., 9781771666633
Political Science
Beacon Press, $25.95, hardcover, 224p., 9780807024980
Essays & Criticism
Bloomsbury, $28, hardcover, 448p., 9781526621900
Poetry

University Press of Kentucky, $19.95, paperback, 120p., 9780813181158
Children's & Young Adult

Putnam, $17.99, hardcover, 40p., ages 4-8, 9781101996294
HMH Books for Young Readers, $18.99, hardcover, 416p., ages 12-up, 9780358434559
Greenwillow Books, $16.99, hardcover, 192p., ages 8-12, 9780063042797
---