From the Shelf
Thoughtful Eats
Just as the personal is political, so can be what we put on our plates, plant in our gardens or place on our cookbook shelves. If you're interested in exploring plant-based cooking as part of an anti-racist journey or simply looking to eat fresher, greener foods, these gorgeous books provide delicious ways to nourish the body and soul--and delight the taste buds.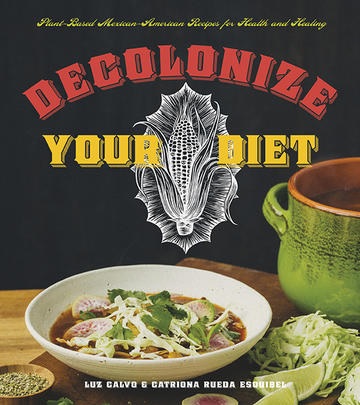 To begin, see Decolonize Your Diet: Plant-Based Mexican-American Recipes for Health and Healing by Luz Calvo and Catriona Esquibel (Arsenal Pulp Press, $26.95). Alongside gorgeous art and photography, the authors offer a reclamation of Mesoamerican cuisine with more than 100 vegetarian recipes rich in color, flavor and history, including Abuelita's Lentil Soup, Hibiscus Flower Tacos and Skillet Cornbread.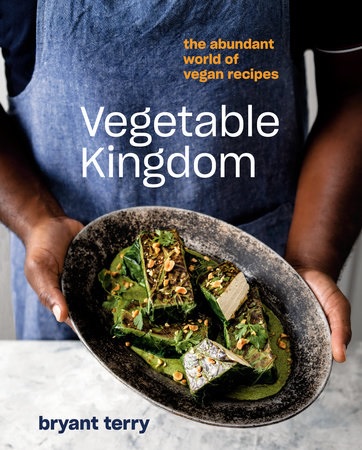 Tuck into Bryant Terry's celebrated Vegetable Kingdom: The Abundant World of Vegan Recipes (Ten Speed, $30), lauded by readers, food critics and the inimitable Angela Davis, who noted: "With the recommended music, each recipe reminds us that vegetables can not only help us save the planet, but can also be a source of boundless enjoyment." Terry's Tempura Green Beans will make your kitchen, and picky eaters, sing.
In Sweet Potato Soul: 100 Easy Vegan Recipes for the Southern Flavors of Smoke, Sugar, Spice, and Soul (Harmony, $19.99), Jenné Claiborne offers vibrant, vegetable-centered comfort food. Start with Fluffy Sweet Potato Biscuits, Jackfruit Sliders or Oyster Mushroom Étouffée. And Vegan for Everybody: Foolproof Plant-Based Recipes for Breakfast, Lunch, Dinner, and In-Between (America's Test Kitchen, $29.99) is abundant with tips and tricks for veganizing more than 200 recipes, familiar and new.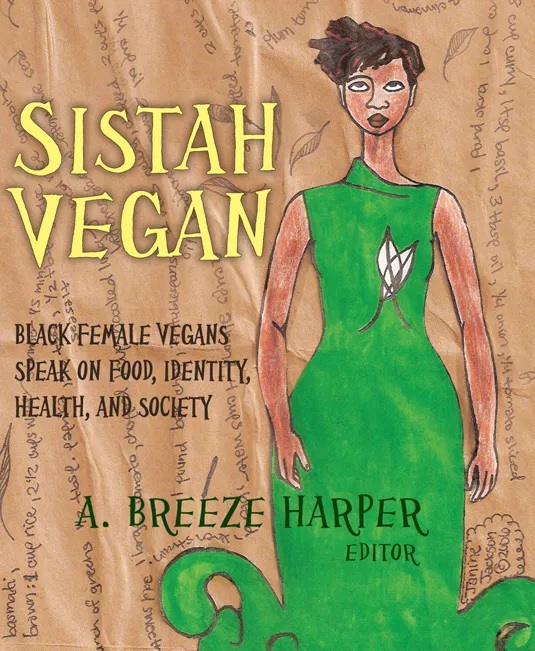 Finally, for beautifully curated "food for thought," check out the powerful Sistah Vegan: Black Female Vegans Speak on Food, Identity, Health, and Society, edited by the brilliant A. Breeze Harper (Lantern, $22). Updated in 2020, the collection suggests new and inspiring ways to eat, think and thrive. --Katie Weed, freelance writer and reviewer

In this Issue...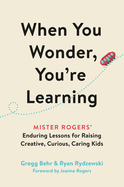 by Gregg Behr , Ryan Rydzewski
An engaging exploration of how the lessons of Mr. Rogers' Neighborhood can be remade to suit today's children.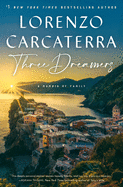 An incredibly moving memoir about three women who greatly influenced suspense novelist and screenwriter Lorenzo Carcaterra.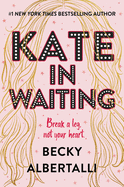 An endlessly fun YA rom-com about a high school girl and boy pursuing the same guy while trying to stay best friends, keep no secrets and nail their parts in the school musical.
Review by Subjects:
Mystery & Thriller ⋅ Food & Wine ⋅ Biography & Memoir ⋅ History ⋅ Parenting & Family ⋅ Art & Photography ⋅ Children's & Young Adult

From Garden District Book Shop
Upcoming Events
Postponed - In-Person Event - Kent Babb: Across the River: Life, Death, and Football in an American City
09/16/2021 - 6:00PM
EVENT Postponed THE GARDEN DISTRICT BOOK SHOP HOSTS KENT BABB TO CELEBRATE HIS NEW RELEASE, ACROSS THE RIVER: LIFE, DEATH, AND FOOTBALL IN AN AMERICAN CITY The Garden District Book Shop is thrilled to host an evening celebrating the recent release of award-winning sportswriter Kent Babb's, Across the River: Life, Death, and Football in an American City. What is sure to be a classic work of sports journalism, Across the River is an investigation into the...
Book Candy
Bookstore Mysteries
The Mystery Fanfare blog recommended several "bookstore mysteries."
---
"Exciting book adaptations to watch out for" were showcased by the New York Public Library.
---
"Fancy Feast just released a cat food-inspired cookbook for humans," Mental Floss noted.
---
"First look: a bust of Elie Wiesel is coming" to the National Cathedral, Washingtonian reported.
---
"Revealed: Lord Byron's £4,000 cheque that helped create modern Greece." (via the Guardian).

Great Reads
Rediscover: Michael Collins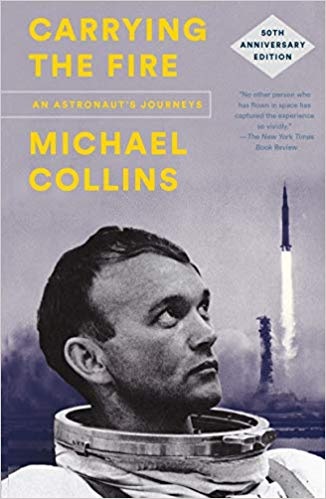 Michael Collins, the American astronaut and author who piloted the Apollo 11 command module around the moon while crewmates Neil Armstrong and Buzz Aldrin made their historic 1969 landing, died April 28 at age 90. Collins retired from NASA in 1970, worked briefly as assistant Secretary of State for public affairs, served as director of the new National Air and Space Museum, became undersecretary of the Smithsonian Institution and founded his own aerospace consulting company. Collins was also a prolific and well-received author who eschewed the use of ghost writers. His autobiography, Carrying the Fire: An Astronaut's Journeys, was published in 1974 with a foreword by Charles Lindbergh and has since been re-released for the moon landing's 40th and 50th anniversaries. It's considered by many to be the best astronaut autobiography ever published.

Collins also wrote a history of the U.S. space program, Liftoff: The Story of America's Adventure in Space (1988), and Mission to Mars (1990), an account of human spaceflight to Mars. A children's book based on Collins's experiences, Flying to the Moon and Other Strange Places (1976), was revised as Flying to the Moon: An Astronaut's Story and re-released in 1994. The 50th anniversary edition of Carrying the Fire is available from Farrar, Straus and Giroux. --Tobias Mutter

The Writer's Life
Jarrett and Jerome Pumphrey: Leaving Space for the Reader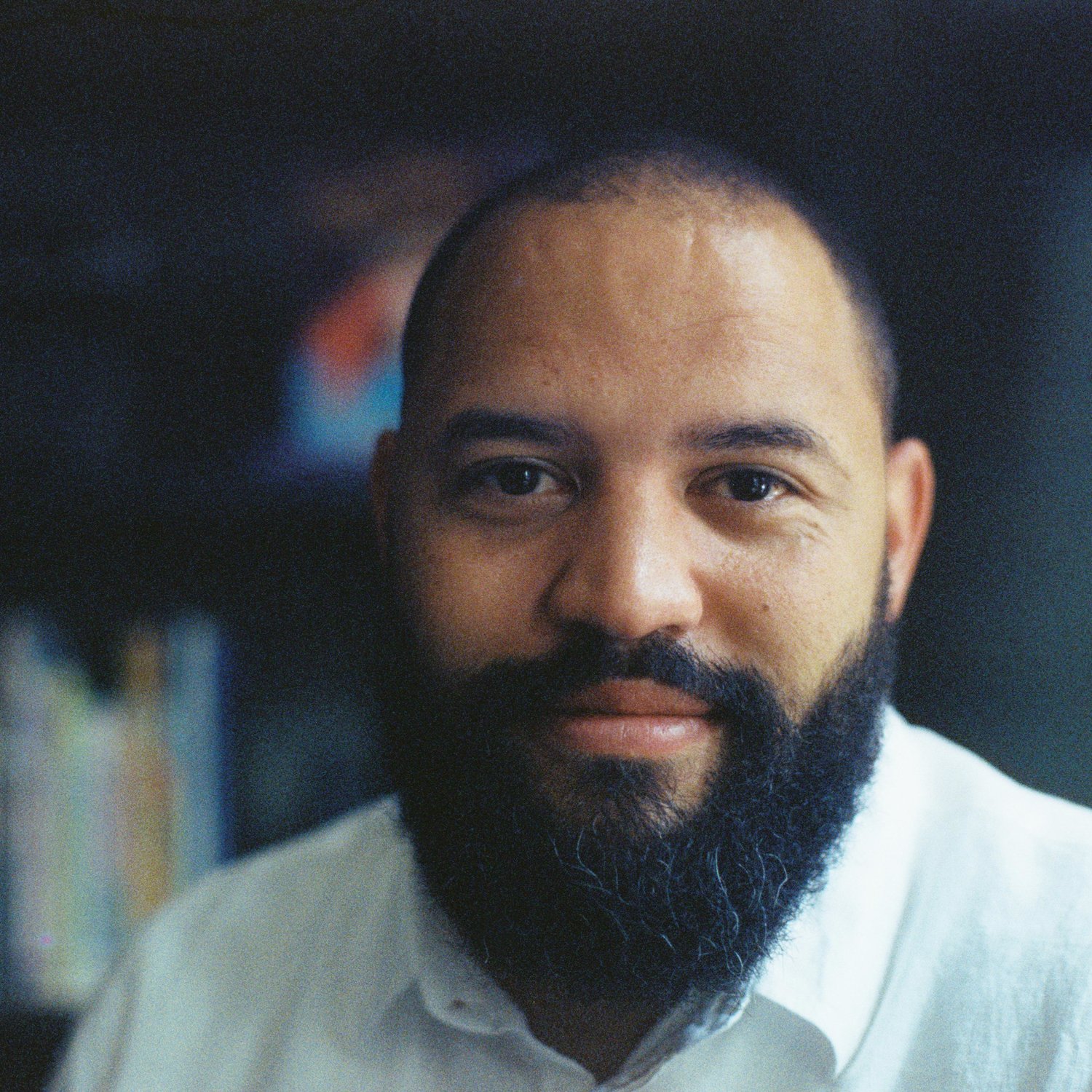 Jerrett Pumphrey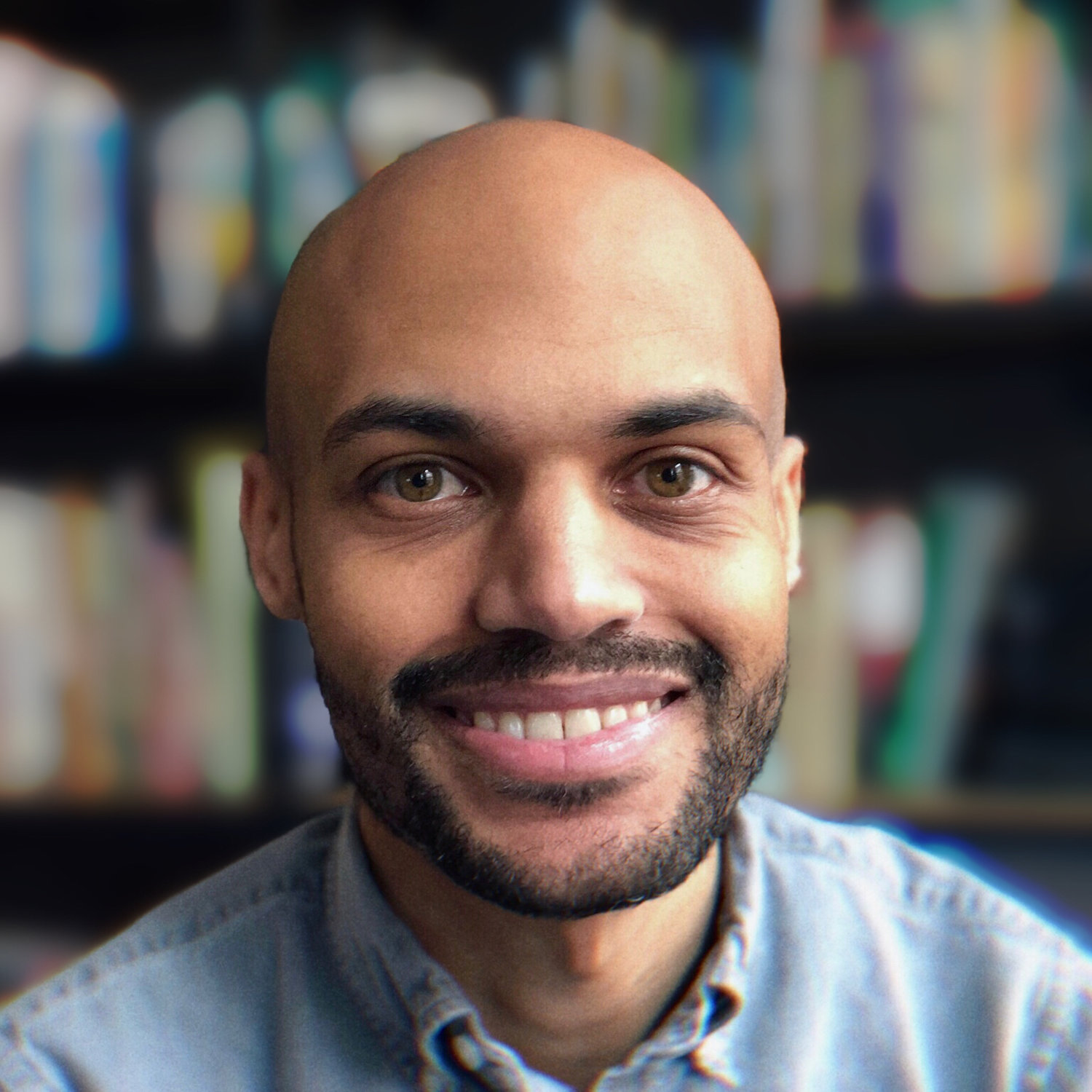 Jerome Pumphrey
Jarrett Pumphrey has been a storyteller most his life, both on his own and in collaboration with his brother Jerome. Ever since they joined creative forces as boys, Pumphrey has been honing his storytelling skills as an entrepreneur and picture book creator. Jerome Pumphrey is a designer, illustrator and writer, originally from Houston, Tex. He's currently a graphic designer at the Walt Disney Company.
Jarrett and Jerome Pumphrey's first book, The Old Truck (Norton Young Readers), was a Shelf Awareness Best Children's and Teen Book of 2020. Here, the Pumphrey brothers chat about their sophomore picture book collaboration, The Old Boat (Norton Young Readers).
Jarrett Pumphrey: Let's do this. What should we talk about?
Jerome Pumphrey: Well, we've got a new book out: The Old Boat. It probably makes sense to talk about that. Can you share what it's about?
Jarrett: The Old Boat is the follow-up to our author/illustrator debut, The Old Truck. It's about a few things, but it's mainly about an old boat, a boy, his grandma and the small island they call home. Similar to what we did in The Truck, the story spans multiple generations and covers more than either the text or pictures convey alone. How's that sound?
Jerome: Sounds good. I kind of set you up with that "what's it about" question. I don't like answering it myself because I don't like telling readers what the story is about. We intentionally leave space in stories so readers can have different takeaways. Or at least we try to do that. I really just want to say, "It's about a lot of things. You should read it and see what you get from it," but I probably can't get away with that, huh?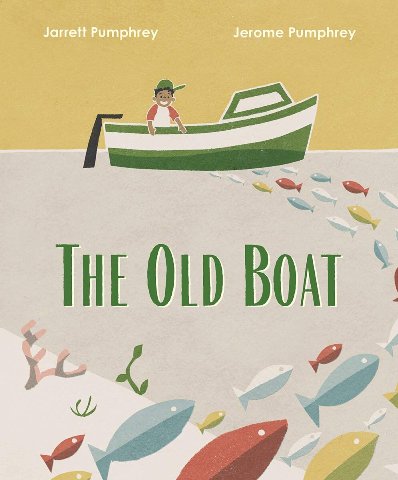 Jarrett: I think you just did. One thing we can say The Old Boat isn't about is it isn't The Old Truck BUT WITH A BOAT INSTEAD. We wanted to make a companion book, not a remake of The Old Truck. So, while it's similar in ways, it's also very different.
Jerome: Yeah. If The Old Truck is a story of restoration, The Old Boat is a story of transformation.
Jarrett: That's a good way to put it. Here's a question I don't like answering: Where'd the story come from?
Jerome: Yeah. The answer is always, "It came from a lot of places."
Jarrett: A lot of places we're not necessarily aware of.
Jerome: But what about the places we were aware of?
Jarrett: Well, one is that we used to go fishing in Galveston, Tex., with our dad's mom when we were kids. I've got the fondest memories of her showing us how to catch a crab by tying a chicken leg to some string and dropping it off the end of a pier. And she wasn't fishing for sport; she was fishing to eat. We'd take everything we caught back to her house, and she'd fry it up. It was so good! Really gave me an appreciation for what an incredible resource the ocean is: the life it holds, the life it gives. I've loved the ocean and fishing ever since.
Jerome: I enjoyed those trips too, though, I'm not all that into fishing these days.
Jarrett: Oh, I know. Fishing's too dirty for you. You're more of the leisure boat sort. Speaking of boats, where'd the boat in the story come from?
Jerome: Very funny. I don't mind the dirt. It's the worms. The boat in the book was inspired by our grandfather's boat. When we were kids, our mom would take us to visit her parents, and as soon as she pulled into their driveway, we'd all jump out of the minivan and immediately into the boat our grandfather kept under their carport.
Jarrett: We sure loved that boat, didn't we? I think PaPa loved that we loved it, too. He spent hours watching us sail the world in it without ever leaving the driveway.
Jerome: Yeah. That's probably why he ended up giving it to us so we could take it out to the actual ocean.
Jarrett: Now, we've covered the inspiration for the boat and the fishing and the ocean. But there's a bigger story also being told in the book that has its own sort of inspiration. What's that all about?
Jerome: Yeah, this is something we got from all our grandparents: a will to fight the tide, so to speak, whatever the tide might be. None of them were content with the accepted norms of their day, and they weren't quiet about it.
Jarrett: They sure weren't. Whatever their disadvantages, they worked--often against the flow of things--to improve their communities and their lives so Mom and Dad would be able to give us even better lives when we came along.
Jerome: Do you want to talk about how we decided to show it in the book?
Jarrett: Well, in the book we tried to represent this idea in the illustrations with the accumulation of trash in the waters surrounding the family's small island. As this transformation of the island happens--from pristine to polluted--we also see a transformation in the boy. Where at first there's a sort of willingness to just go with the flow, eventually the boy, now a man, is moved to take a stand and do something about it.
Jerome: I don't think that gives too much away. Again, and I promise this is the last time I'll say it, this book is about a lot of things. Like with The Old Truck, it's the sort of book you're going to have to read over and over again, spotting what changes and what stays the same from spread to spread. If you read it that way, hopefully you see something new that makes you cock your head to the side and re-evaluate what you thought the story was about the last time you read it.
Jarrett: Those are my favorite kinds of books.
Jerome: Mine too.
Jarrett: There's a lot more about this book we could talk about. Like how we made over 300 stamps to create the artwork or why we decided to use earthy tans and browns instead of blue for the water. Maybe we can come back for that if we didn't bore the Shelf Awareness readers with this chat. Anything else you want to say before we wrap it up?
Jerome: I hope readers enjoy The Old Boat. What's your hope for readers?
Jarrett: I hope when they read The Old Boat, they find the space we left for them to put some of themselves. I hope they read it and want to read it again. I hope they like the whale.

Book Reviews
Mystery & Thriller
Minotaur Books, $26.99, hardcover, 304p., 9781250753069
Food & Wine
Random House, $35, hardcover, 256p., 9780593132487
Biography & Memoir

Ballantine Books, $28, hardcover, 240p., 9780593156711
Morrow, $26.99, hardcover, 304p., 9780062976642
Vintage, $16.95, paperback, 320p., 9780593080764
Atria, $27, hardcover, 304p., 9781982133443
History
Penguin Press, $28, hardcover, 368p., 9780525557920
Parenting & Family

Hachette Go, $28, hardcover, 272p., 9780306874734
Art & Photography
Page Street Publishing, $21.99, paperback, 152p., 9781645672555
Children's & Young Adult

Balzer + Bray/HarperCollins, $18.99, hardcover, 400p., ages 12-up, 9780062643834
Iron Circus Comics, $15, paperback, 272p., ages 8-12, 9781945820793
Candlewick, $17.99, hardcover, 256p., ages 14-up, 9781536215854
---