From the Shelf
Food, Family and Fraught Relationships
To kick off Asian American and Pacific Islander (AAPI) Heritage Month, I've been seeking out books that highlight different AAPI cultures. Several novels I've read recently have piqued my curiosity about the Philippines: the country's lush vegetation, delicious food and rich culture, and the experiences of Filipino-American immigrants.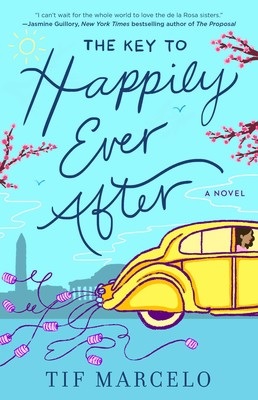 Veteran army nurse and novelist Tif Marcelo writes smart, warm-hearted fiction featuring strong, driven women, many of whom are of Filipina descent. Her first standalone novel, The Key to Happily Ever After (Gallery, $16), follows three sisters who struggle to balance job responsibilities with sibling dynamics after taking over their parents' wedding planning business. Marcelo's second novel, Once Upon a Sunset (Gallery, $16), traces a family's long-hidden history from the Philippines to Washington, D.C., as successful surgeon Diana Gallagher-Cary deals with personal and professional challenges.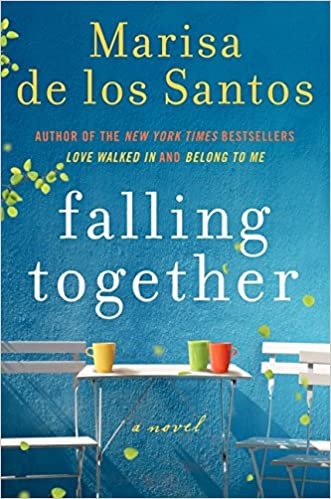 Marisa de los Santos often sets her novels in the mid-Atlantic corridor, where she has lived for many years. But in her vivid novel Falling Together (Morrow, $15.99), three semi-estranged college friends end up in the Philippines in an attempt to heal old wounds for themselves and each other. The setting plays a vital role as Pen, Cat and Will work through some unfinished business.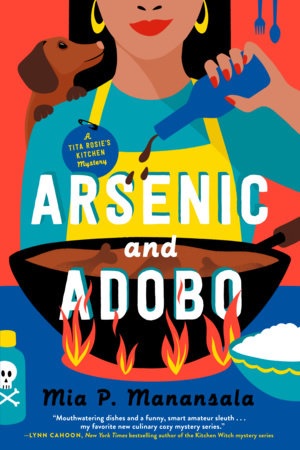 After a bad breakup in Chicago that also knocked her career off balance, Lila Macapagal is back working at her Tita Rosie's Filipino restaurant in small-town Illinois. Mia P. Manansala's witty cozy mystery debut, Arsenic and Adobo (Berkeley, $16, reviewed below), follows Lila as she tries to save the restaurant after a mean-spirited food critic (who happens to be Lila's ex) dies in their dining room.
Each of these novels left me hankering to try Filipino dishes such as adobo and pancit--and dreaming of visiting the country itself one day. --Katie Noah Gibson, blogger at Cakes, Tea and Dreams

In this Issue...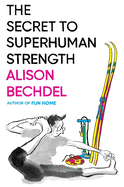 The acclaimed comics artist ruminates on physical fitness and human struggle in a memoir that is both hilarious and thought-provoking.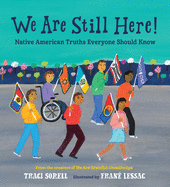 The award-winning duo behind We Are Grateful: Otsaliheliga reunites with an affirming celebration of contemporary Indigenous citizens.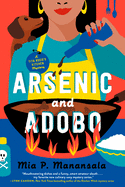 Dark themes are whipped up frothy in a smartly plotted, multicultural cozy mystery that food lovers will devour.
Review by Subjects:
Fiction ⋅ Mystery & Thriller ⋅ Science Fiction & Fantasy ⋅ Biography & Memoir ⋅ History ⋅ Social Science ⋅ Children's & Young Adult

From Garden District Book Shop
Upcoming Events
Postponed - In-Person Event - Kent Babb: Across the River: Life, Death, and Football in an American City
09/16/2021 - 6:00PM
EVENT Postponed THE GARDEN DISTRICT BOOK SHOP HOSTS KENT BABB TO CELEBRATE HIS NEW RELEASE, ACROSS THE RIVER: LIFE, DEATH, AND FOOTBALL IN AN AMERICAN CITY The Garden District Book Shop is thrilled to host an evening celebrating the recent release of award-winning sportswriter Kent Babb's, Across the River: Life, Death, and Football in an American City. What is sure to be a classic work of sports journalism, Across the River is an investigation into the...
Book Candy
10 Famous Authors and Their Moms
Mental Floss showcased "10 famous authors and their moms."
---
Lit Hub explored the "brief, joyous life of the Sunwise Turn Bookshop," a space created by two women "for modernism to thrive."
---
"Behold the 1940s typewriter that could type in English, Chinese & Japanese," Open Culture invited.
---
Author David Barnett shared his picks for "top 10 books about museums" with the Guardian.
---
Arthur Conan Doyle's The Sign of the Four and Oscar Wilde's The Picture of Dorian Gray were commissioned at the same dinner party," CrimeReads reported.

The Nature of Witches
by Rachel Griffin
When climate change wreaks havoc, a super-witch is tasked with saving the world at the expense of her loved ones. Rachel Griffin's effective use of flawed, realistic characters and nature magic that warns against the ever-evolving climate crisis is bolstered by an enthralling magic system and a swoony love interest in her YA debut, The Nature of Witches.
Witches are born on either the solstice or the equinox, and their powers, which come from the sun, reach full strength during their birth season. They have used their powers to control the atmosphere for centuries, keeping the weather in their respective seasons running smoothly. But over the years, the "shaders--those without magic"--have taken advantage of the witches' powers, pushing their limits and ignoring the warnings that magic isn't infinite. Now, witches are trying to use their magic to combat extreme atypical weather but are being depleted of their powers--they are forced to regularly use magic out of season (when they're at their weakest), such as winter witches fighting a substantial blizzard in spring. Only a witch tied to all four seasons whose magic never fades, just changes--an "Everwitch"--can wield enough magic to help balance the shifting atmosphere. Evers are rare, though, and 17-year-old Clara, described as having pale skin and red hair, is the first one in more than a hundred years. With the atmosphere collapsing and weather intensifying, the administration at her school, the Eastern School of Solar Magic, is looking to Clara "to make the difference."
What the administration doesn't know is that Clara has no intention of making any kind of difference. In fact, in 11 months, when the rest of the witches flee from the forthcoming total solar eclipse, she plans to stand in the shadow of the moon and cut off her connection to the sun, which will strip her of her magic. While Clara's teachers believe her magic might be able to "single-handedly restore stability in the atmosphere," Clara knows it comes with "a death sentence." Her magic is too big for her to control--"it builds and builds and builds, and when the pressure is too great, it searches for another means of escape," targeting those with whom she has an emotional connection. More than once, her magic has killed people she loves--first her parents, then her best friend, Nikki. Clara despises and fears her magic.
Then it happens again: her mentor, Mr. Hart, meets an untimely end because Clara's magic goes awry. The administration replaces Mr. Hart with Sang Park, an 18-year-old student in botany who's doing an advanced independent study at the school. Because there's no history between him and Clara, Sang, described as tall and lean with golden-bronze skin and thick black hair, is not at risk of being a target of Clara's magic. It's the perfect solution. Except, as each season passes, Clara and Sang grow closer, and as much as Clara tries to keep Sang at a distance, she finds herself falling for him. As Clara's power grows and the atmosphere fractures, Clara will have to choose between her duty to humanity and to herself.
The Nature of Witches by Rachel Griffin is a contemporary fantasy rooted in the power of change, both within people and in forces of nature. Griffin uses seasons to mark the passage of time and to parallel Clara's transformation. Each season's magic is personified and also vividly exemplifies Clara's journey to acceptance. For example, when readers first meet Clara, it's summer. Griffin defines summer magic as "big and bold"; Clara feels it's like a flood that she constantly fears drowning in. This emotion applies not only to the season but also sets up the obstacle Clara must overcome: her own magic's overwhelming strength, which she must learn to rein in. Griffin uses Sang, Clara's trainer and eventual love interest, to counterbalance Clara's instability. Sang is a spring witch and "spring magic is calm"; Sang also has the ability to "isolate that characteristic and project it outward," putting Clara more at ease. This pairing is not just functional--it's the catalyst for change Clara needs.
What Clara also needs is "to be seen by another person," and that person is Sang. Over the course of Clara's training, Clara and Sang's relationship develops into a beautiful and imperfect amalgam of gentle intimacy, raw emotion and love. The relationship develops organically and doesn't feel rushed, and the way Griffin describes their moments together is poetic and tangible. Clara is Sang's "magnificently disruptive force," while he is her sun.
Clara's transformation is what propels the story, but climate change lies at its epicenter. Griffin doesn't come across as preachy but, rather, matter of fact about the effects humans have had on the ongoing climate crisis: "No one wants to hear they're part of the problem--that they are the problem now." And while the real world doesn't have an Everwitch to help stop atypical weather, like the aurora borealis lighting up a Pennsylvania school's campus or a heat wave of 100-degree days in the middle of winter, Griffin wants it to be duly noted "that things are shifting, that we don't have as much control as we used to."
The Nature of Witches, a refreshing take on witches, is imaginative, romantic and inspiring. --Lana Barnes
Sourcebooks Fire, $17.99, hardcover, 384p., ages 12-up, 9781728229423
---
Rachel Griffin: Seeing Beauty in Change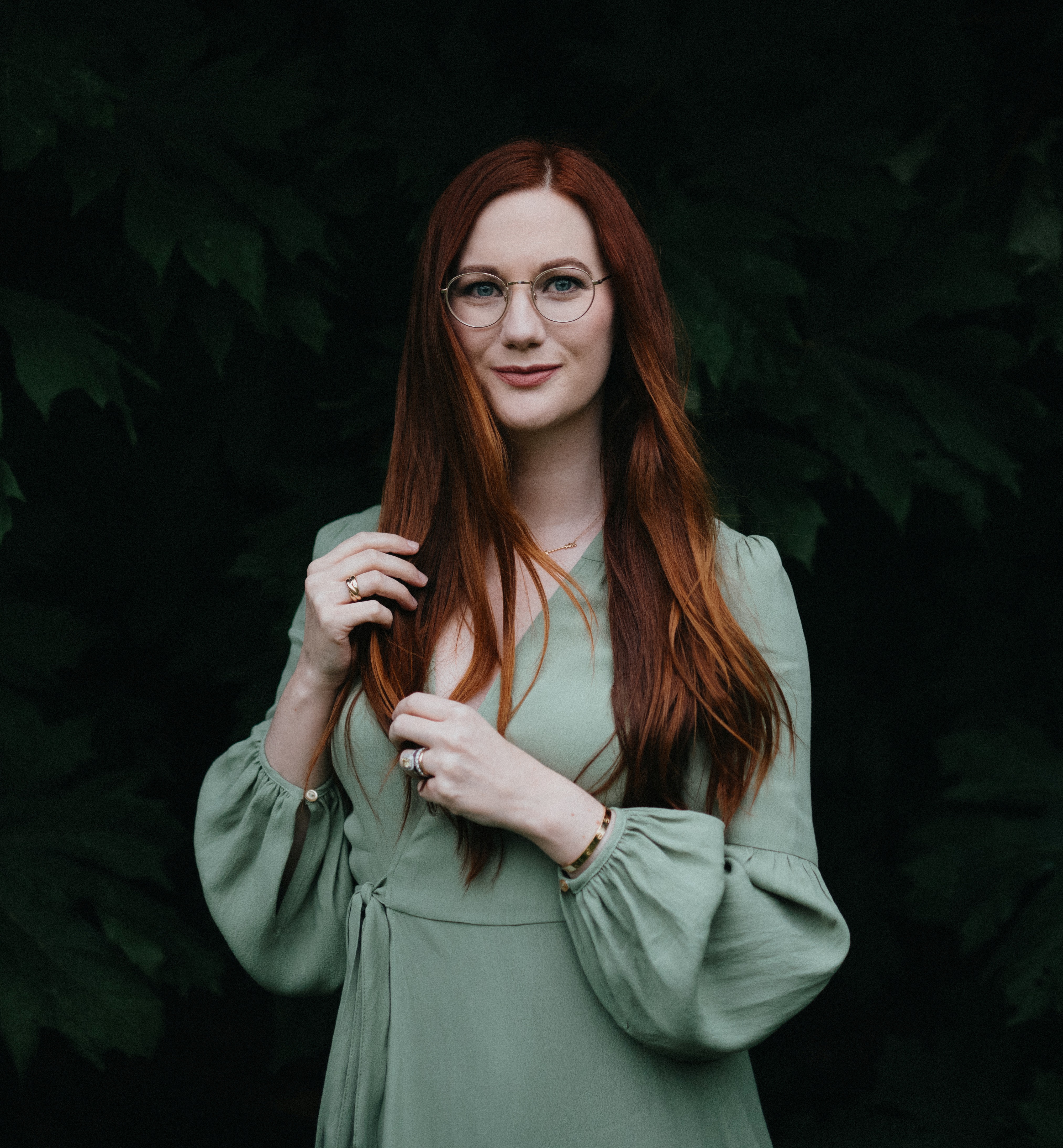 Rachel Griffin writes young adult novels inspired by the magic of the world around her. When she isn't writing, you can find her wandering the Pacific Northwest, reading by the fire or drinking copious amounts of coffee and tea. She lives in the Seattle area with her husband, dog and growing collection of houseplants. Here, Griffin discusses The Nature of Witches (Sourcebooks Fire, June 1), her deep love of nature and one of her favorite parts of writing her debut novel.
Was a career as an author something you always saw in your future?
It was certainly something I always dreamed of! When I was 10 years old, I made a list of everything I wanted to accomplish in my life, and "write a book and have it published" was at the top. But when I went to college, it honestly didn't occur to me that I could pursue writing as a career. I got my degree in an entirely unrelated field instead, and after six years of being unfulfilled in my chosen profession, I finally found my way back to writing.
What sparked the idea for this story?
I was driving down the road in winter when I saw a completely bare tree with a crow sitting on the top branch. I thought, "Seasons are cool," and that's when I was hit with the idea.
It came from two places. The first is that I'm someone who changes a lot. When I was younger, I was told I change too much, and it was always said as a bad thing. I wanted to write about change and what a truly beautiful thing it can be.
The second is that I love nature. I have a deep connection to it, and when I saw that tree and thought about the seasons, it instantly came to me: What if there was a girl who changed with the seasons?
The ultimate obstacle for the witches in your story is climate change. Has climate change always been an important issue to you?
I've always been fascinated by the natural world. As I got older, that fascination turned into a deep love of the earth, but I didn't learn about climate change until I was an adult.
Humans without magic are called "shaders." Can you explain how you came up with this term and what it means?
In The Nature of Witches, the sun is the source of the witches' power. Not only does their magic come from the sun, but the Earth's position [in relation] to the sun when they're born determines the kind of magic they have. Since those without magic don't have a connection to the sun, the witches think of them as being blocked from it--as if they're living in the shade. The term "shaders" is an extension of that belief.
So, a witch's birth date determines which season a witch is tied to. Do you identify with your birth season?
I do! I was born on the vernal equinox, so I would be a spring witch. Spring is a hopeful season, and it's comfortable sitting with the hardships of the past while looking forward to all the wonderful things that are on the horizon. This juxtaposition of being able to sit with all my feelings while remaining hopeful and optimistic is very true to me as a person.
How did you come up with the qualities for each season?
Every season has its own qualities and feelings that we generally associate with that time of year. I tried to personify those. In my experience, spring is the season we've typically waited a long time for. But when it arrives, spring is still associated with colder days and lots of rain (assuming you're in a part of the world that experiences the four seasons!), even though you're starting to see signs of growth. It felt natural to make spring the season that was heavily rooted in patience and hope.
Alternatively, winter generally takes us by surprise and shows up quickly. We get big storms and harsh conditions, so it felt like a natural extension that winters would be straightforward and assertive.
Coming up with the qualities of each season was one of my favorite parts of writing this book.
Who are some of your favorite authors of witchy stories, and how have they influenced your writing?
I completely fell in love with Shea Ernshaw's The Wicked Deep. Shea's writing is so lush and beautiful, and her love of nature is apparent in her stories. And of course, I have to mention Alice Hoffman's Practical Magic--I have a twin sister, so I absolutely love sister stories, and I was captivated by the way this book uses magic in everyday life to emphasize matters of the heart. And while it isn't about witches, Uprooted by Naomi Novik had a profound impact on my writing because of the quiet, organic nature of magic in that world.
Clara's teacher, Mr. Hart, is a big influence in Clara's life. Who has made an impact on your life?
Some of the most impactful people in my life have been other authors. In 2016, I was fortunate enough to get into a mentorship program called Pitch Wars, where an established author (the incredible Heather Ezell) chose me and my manuscript to mentor through a revision for three months. That book didn't end up getting published, but the experience changed my life. Pitch Wars made me believe--it suddenly surrounded me with people who took me and my writing seriously--and it was that shift that led to my dreams coming true.
At one point, Clara says, "I wish I could go back in time and hug my younger self." What would you say/do to your younger self?
I'd tell my younger self this: "Your sensitivity is a gift. It's a strength, not a weakness. You're strong because of it, not in spite of it. And it's your sensitivity that will lead you to your dreams."
What about future you? Do you have any works in progress?
Yes! I just finished the first draft of my next young adult novel. I can't say too much yet, but it's another witchy story that's deeply rooted in nature, and I really love it. --Lana Barnes
---
Shelf vetted, publisher supported.

Great Reads
Rediscover: The Favorite Son
Favorite Son, a movie based on the novel by Tiffany L. Warren, premieres this Thursday, May 6, on BET+. The film follows brothers Camden and Blaine Drake, sons of a bishop and founders of a gospel group. At first their father disapproves of the group, until Blaine, his favorite child, delivers a rousing performance to the congregation. The bishop wants them back every Sunday, but the brothers' rising popularity instead sends them on gigs across the country, meeting music executives and being plied with the temptations of fame. Outgoing Blaine is more eager to partake in these distractions than quiet Camden, and soon the brothers' success threatens their familial bonds.

Directed by Robin Givens, the movie stars Rotimi (Power), Jonathan McReynolds, Serayah (Empire), Loren Lott (Cherish the Day), E. Roger Mitchell (The Hunger Games: Catching Fire), Keke Wyatt, Anthony Evans Jr., Anton Peeples (Insecure, Mr. Mom), Lisa Arrindell (Madea's Family Reunion) and Walnette Santiago (Atlanta). It was adapted by Patricia Cuffie-Jones. Tiffany L. Warren's other books include The Replacement Wife, The Pastor's Husband, Her Secret Life, The Outside Child and All the Things I Should Have Known. Warren's most recent novel is All the Things I Meant to Tell You, published last month. The Favorite Son is available from Kensington ($7.99).

Book Reviews
Fiction

Berkley, $16, paperback, 336p., 9780593201671
Hub City Press, $26, hardcover, 272p., 9781938235771
Mystery & Thriller
Poisoned Pen Press, $14.99, paperback, 272p., 9781728239217
Head of Zeus, $24.95, hardcover, 432p., 9781838932732
Minotaur, $27.99, hardcover, 320p., 9781250793737
Science Fiction & Fantasy
Ballantine Books, $28.99, hardcover, 496p., 9780593135204
Biography & Memoir

Houghton Mifflin, $24, hardcover, 240p., 9780544387652
Ballantine, $28, hardcover, 256p., 9780525480259
History
St. Martin's Press, $28.99, hardcover, 336p., 9781250239297
Social Science
Putnam, $27, hardcover, 368p., 9780593190449
Children's & Young Adult

Charlesbridge, $17.99, hardcover, 40p., ages 7-10, 9781623541927
HMH Books for Young Readers, $17.99, hardcover, 432p., ages 12-up, 9780358244431
---